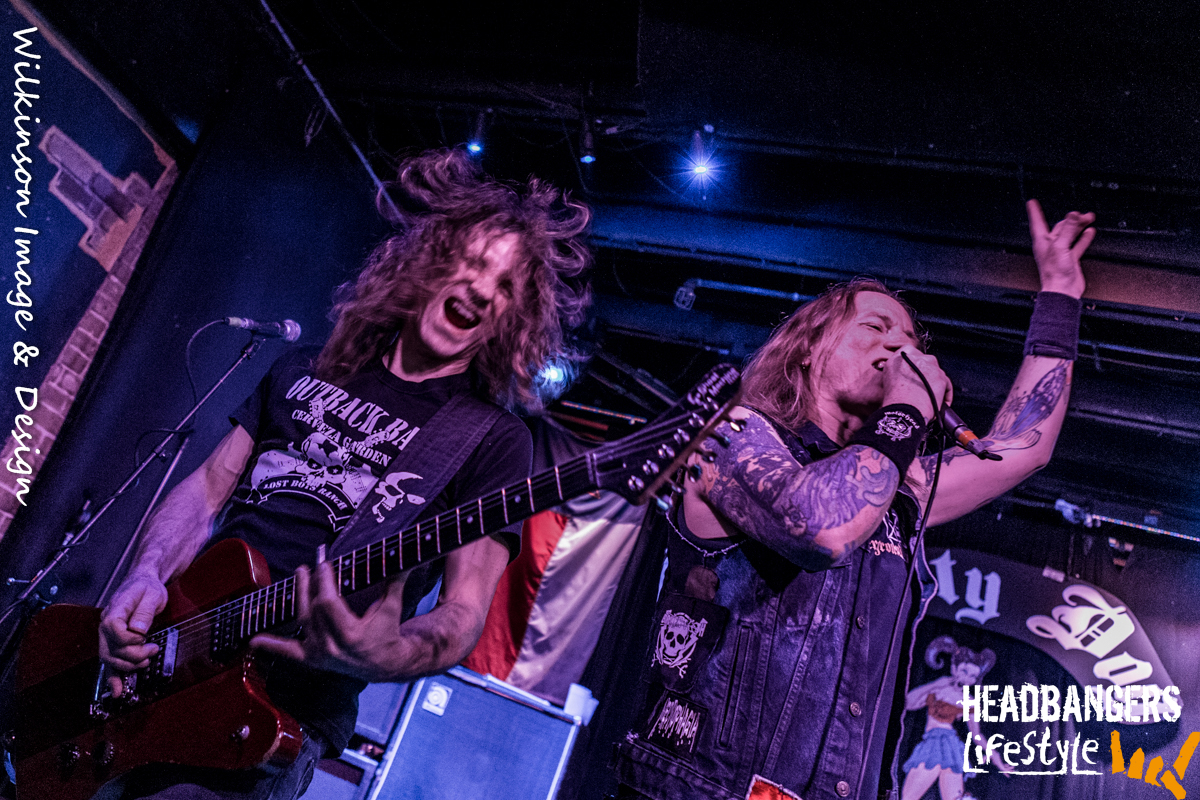 DANGEROUS TOYS
Austin Texas (USA)-Dirty Dog Bar-20th February 2016
What do you get when you take one part humour, one part metal, one part rock, and one part screaming vocal demon?
You get none other than Austin Texas based hard rock/heavy metal band Dangerous Toys! Which happens to feature the one and only vocal god, Jason McMaster.
Dangerous Toys was formed in 1987 and made 4 studio albums, released over the years 1989 – 1995, before more or less disbanding.

I've had the pleasure of seeing this band perform a few times over the years. These days they don't really play a large number of shows, but when they do play it's a blast from the past. They have played just about every venue in town, except this one. Needless to say, on this night they tore it up at the Dirty Dog Bar.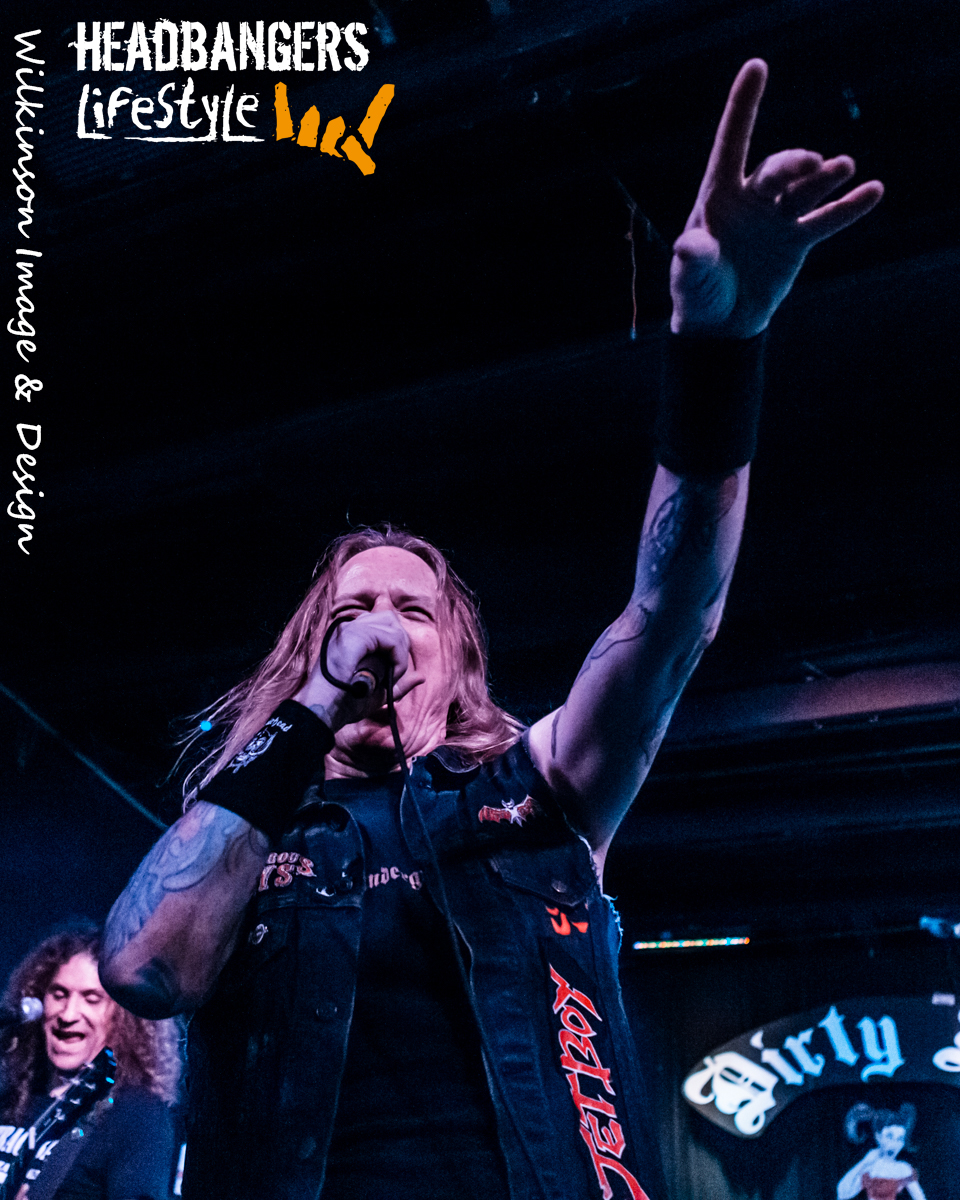 Frontman Jason McMaster starts the party in Dirty Dog Bar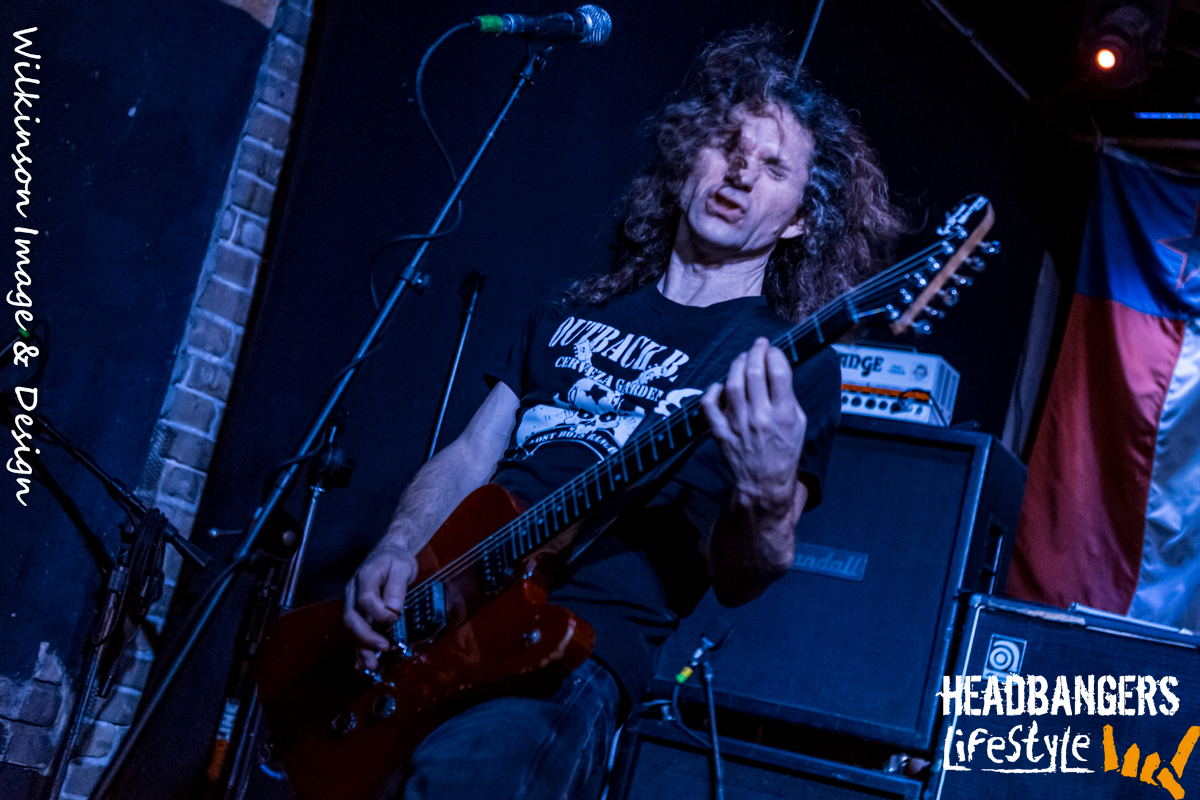 Guitarist Paul Lidel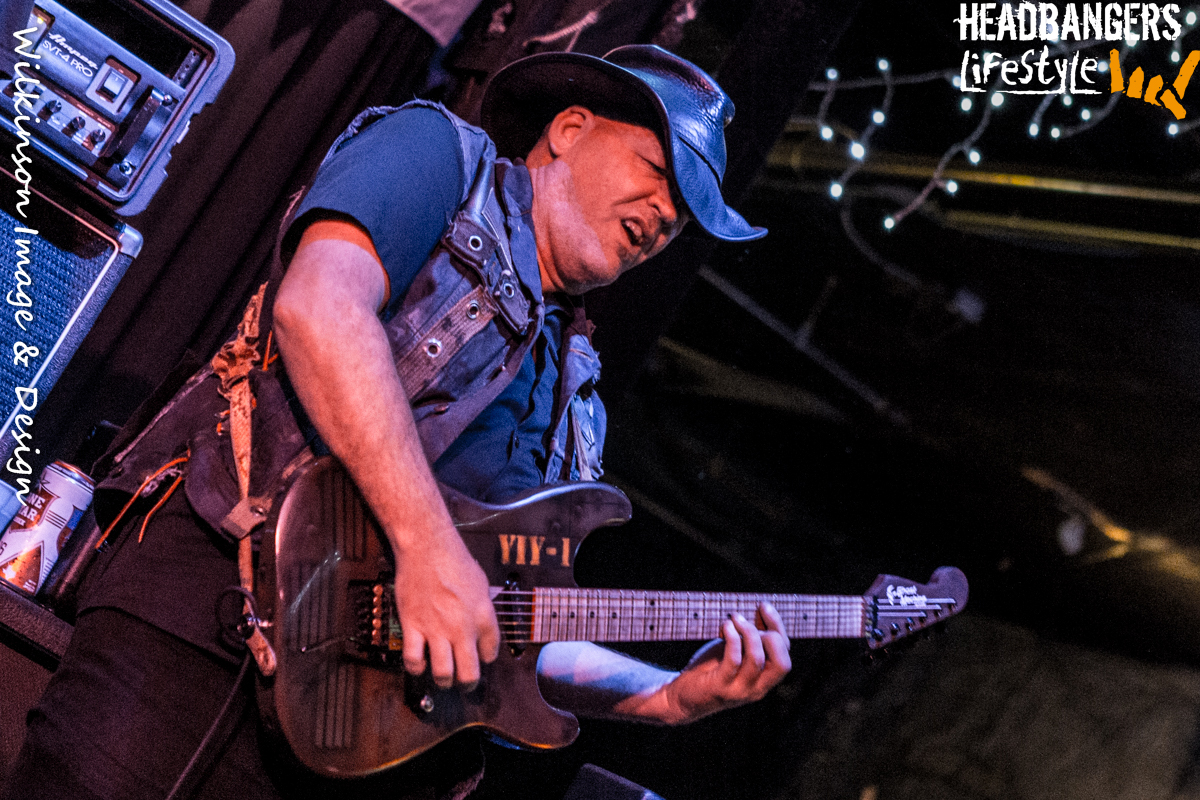 Lead guitarist Scott Dalhover

Tonight the band is playing a mix of tunes from the first 3 releases (`Dangerous Toys', `Hellacious Acres' and `Pissed'), but obvious they are leaning heavily on their classic debut release material. During this `trip down memory lane party' the highlights are definitely the well-known tracks ,,Outlaw'', ,,Pissed", ,,Gimme No Lip'', ,,Scared" and Teas'n Pleas'n''. It is also not hard to notice the fact ,,Sport'n a Woody'' is always a fan favourite, because the whole crowd sings along loud and clear during the chorus.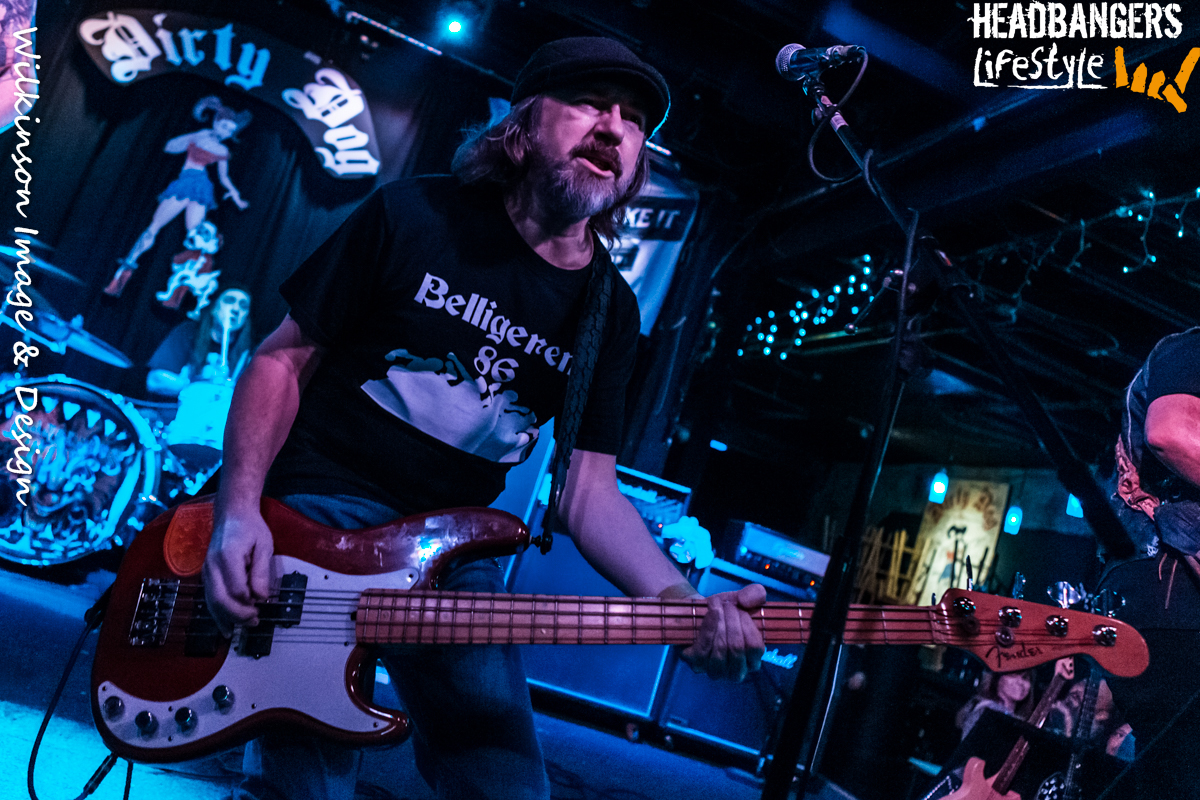 Mike Watson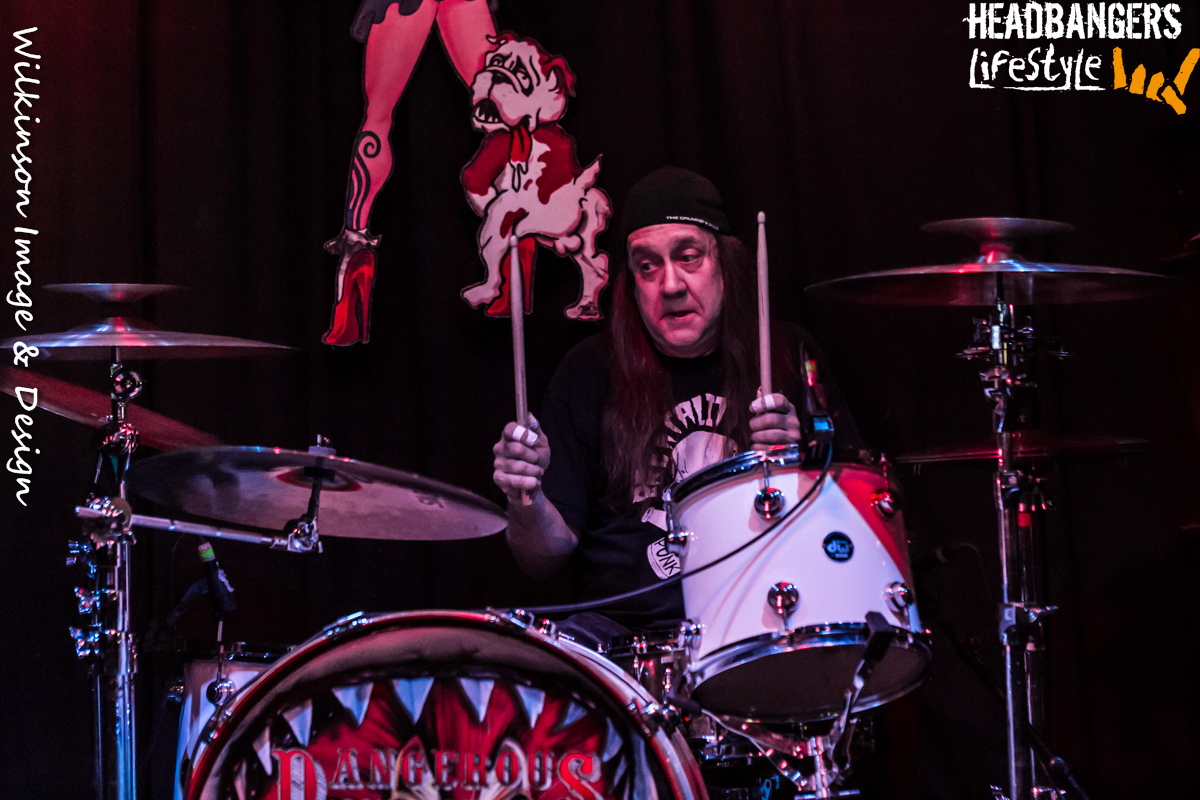 Mark Geary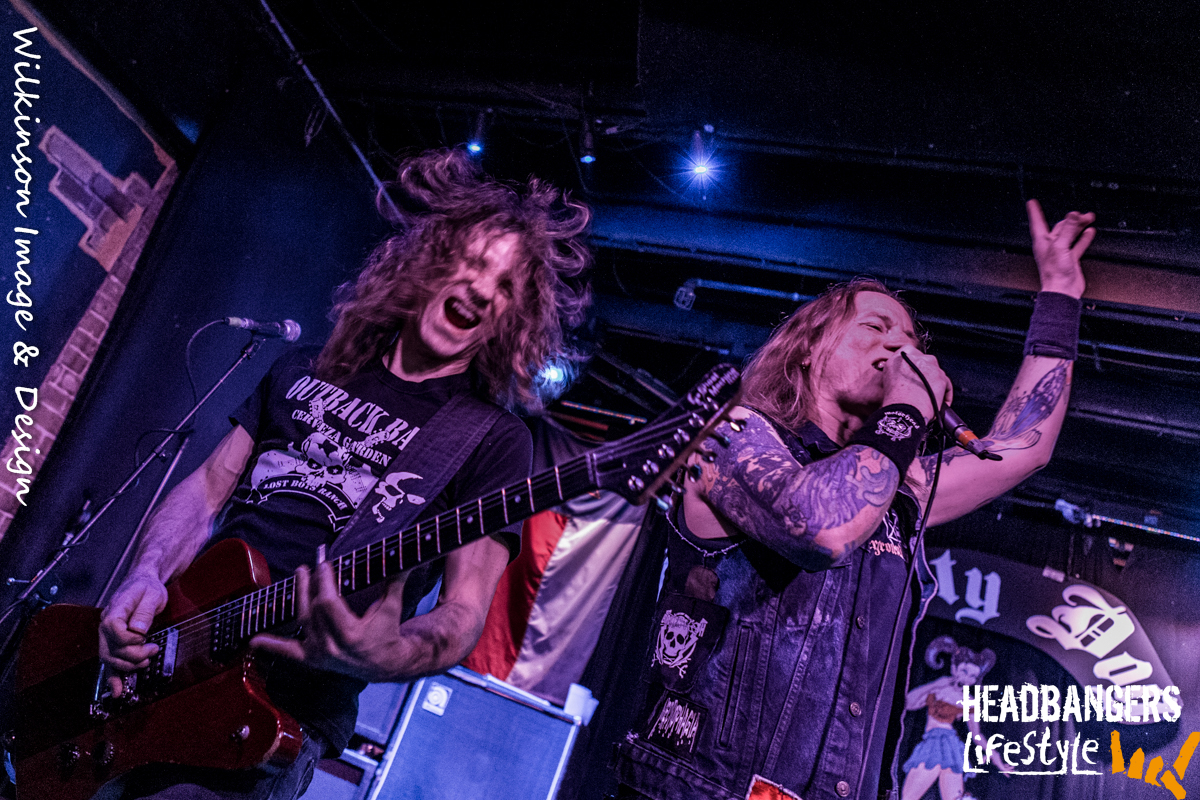 Paul Lidel (L), Jason McMaster (R)

Although Dangerous Toys doesn't hit the road that often anymore, these `dirty old dogs' still know how to rock the stage and start a party, like they proved tonight here in Austin Texas!
—-

All photos by Jim Wilkinson

Visit Dangerous Toys on Facebook and their website