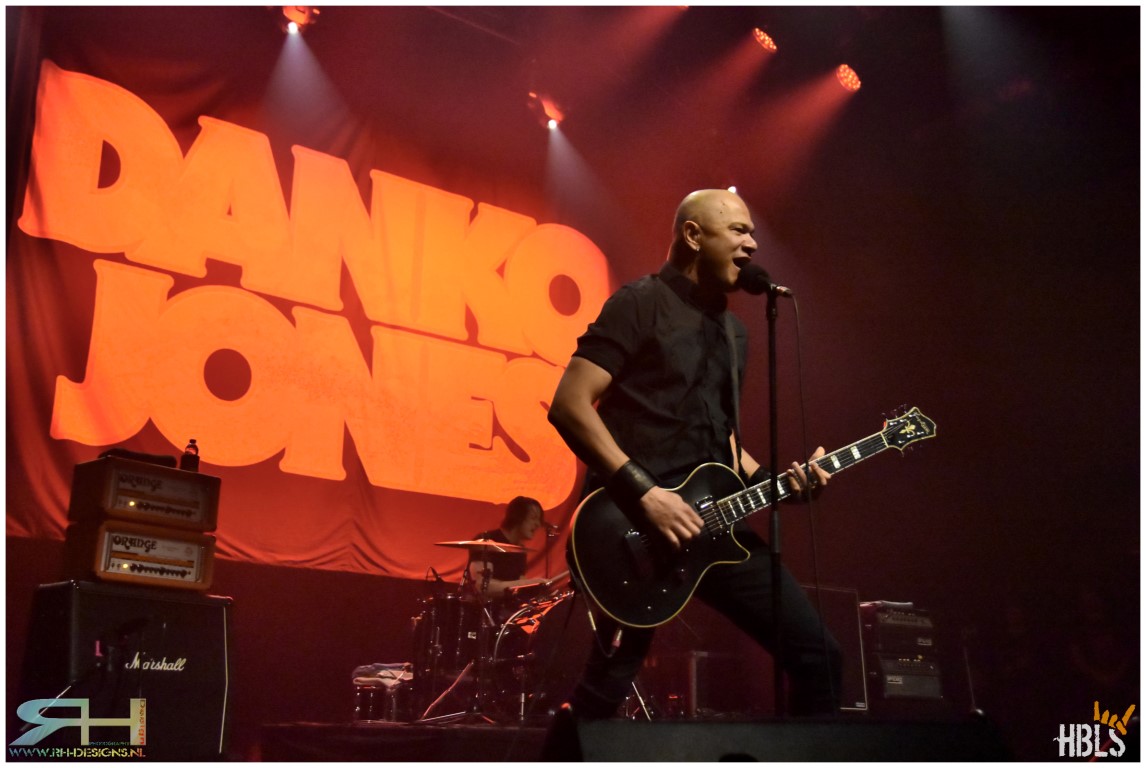 DANKO JONES
Leuven (B)-Het Depot-22 January 2020
For his first live show of 2020 Raymond Helebrand of RH-Design went to see DANKO JONES in Leuven, Belgium. He came back with the following report and photos for HeadBangers LifeStyle.
There is always that first show of the year. In my case I got a call if I wanted to go and see our Canadian friends of Danko Jones, during one of their four BeNeLux shows, in the nice town of Leuven, Belgium.
On a foggy Wednesday evening I found out that this (to me) new venue is in the middle of the beautiful town. From the looks of it, I think it must have been an old movie theater. Very nice!! The back section of the hall even had seats, with a good view on the stage. Top location.
Due to the fog and the fact we still had to eat something, I only saw the last songs of opening act Romana Nervoso. It would not be fair to do a review of them on only these songs. So I will not do this.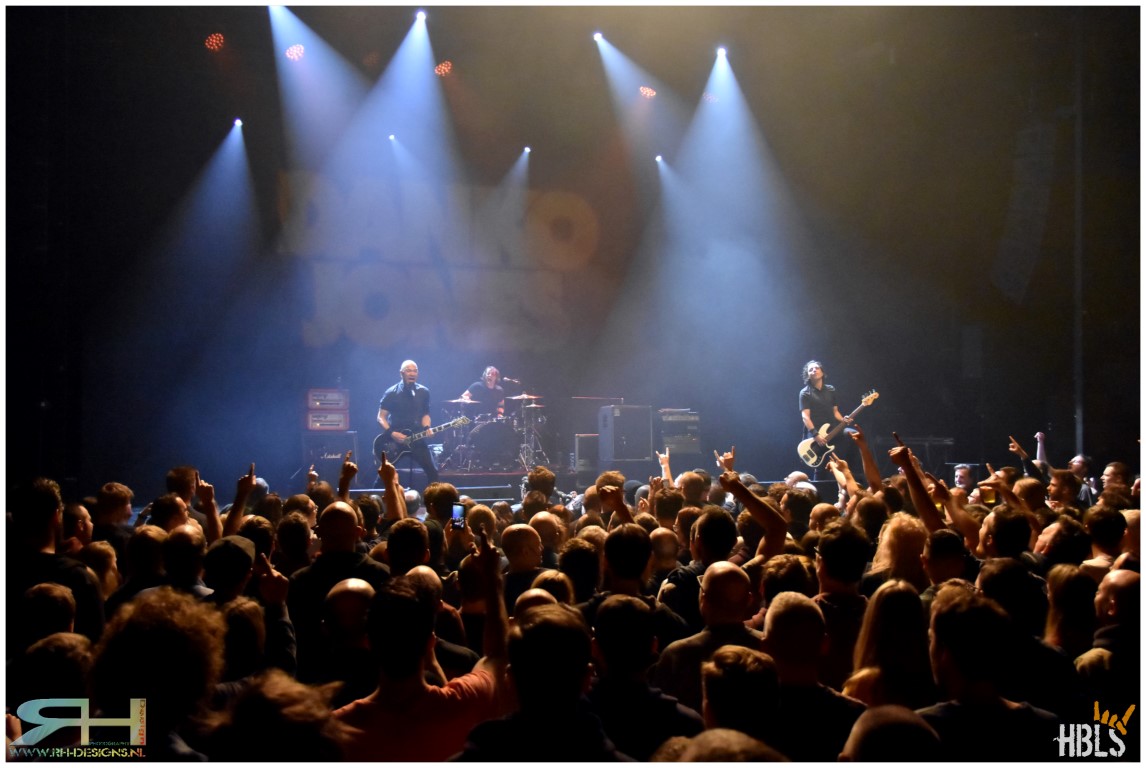 After the change over, the three "Danko" men entered the stage and they owned the venue from the moment they came on. The attendance tonight (yes a Wednesday evening) was absolutely satisfying. I guess between 500-600 fans found their way to Leuven tonight.
The band was, in the words of Danko, unleashed tonight. After a short holiday break, this was their first 2020 show, so it also was their Happy New Year show and it seemed like they needed to let some steam off because they were on fire.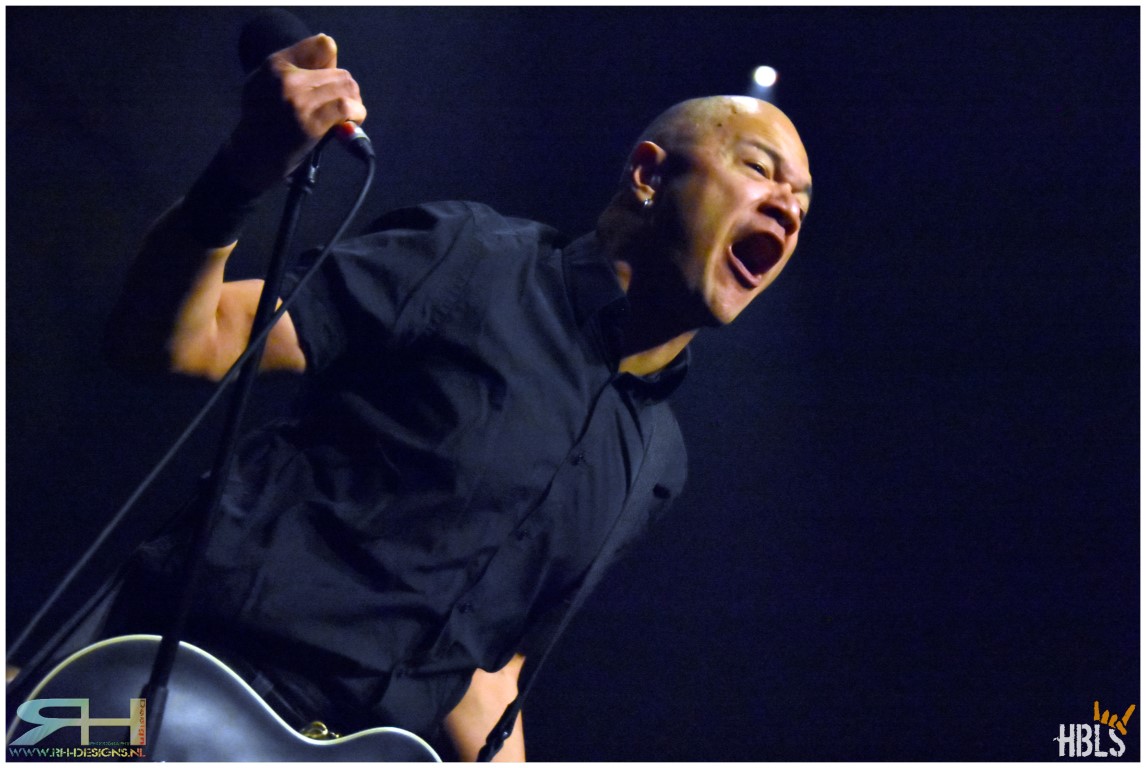 John Calabrese (bass), Rich Knox (drums) and Danko Jones himself (vocals, guitar) celebrated their new year gig with everyone in the venue.
Tonight's party did bring us a nice impression of the Danko Jones song catalogue. Songs like, amongst others, ,,I Gotta Rock", ,,Fists Up High", ,,First Date", ,,Mango Kid", ,,Forget My Name", ,,Code Of The Road", ,,Burn In Hell", ,,We're Crazy", ,,Sticky Situation" and ,,Rock Shit Hot" filled the venue. The attendees loved all of it and the vibe tonight was amazing, for both the band and the fans.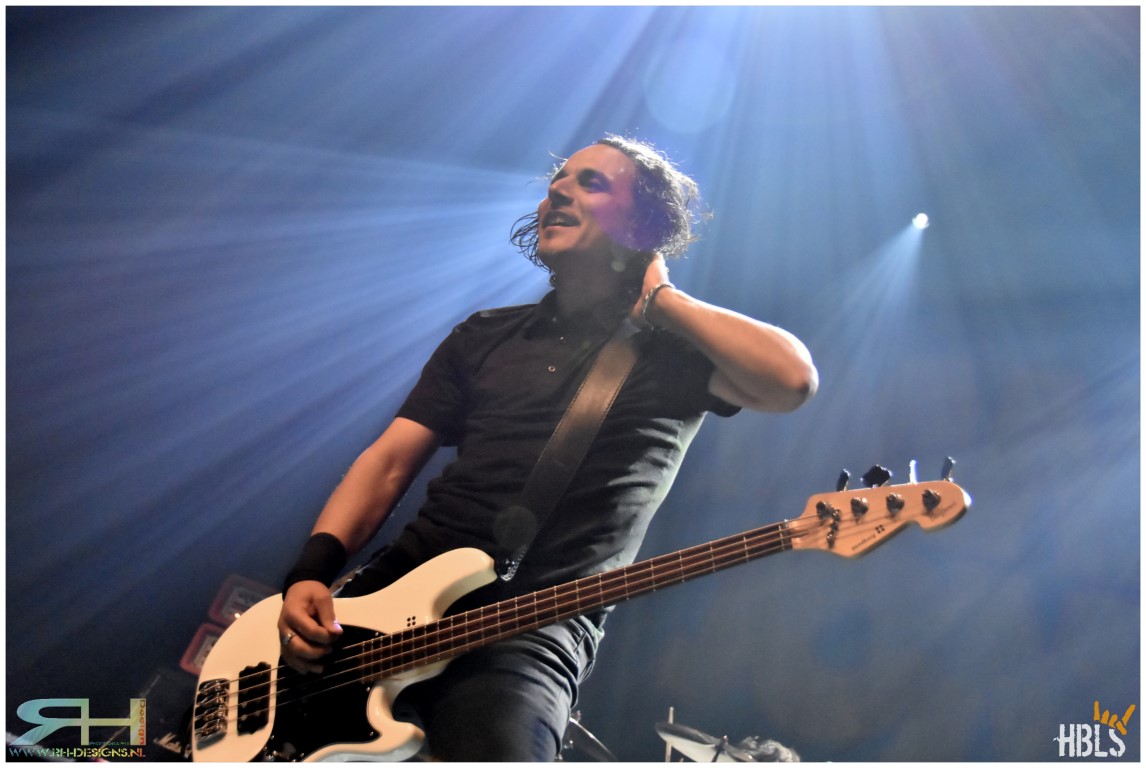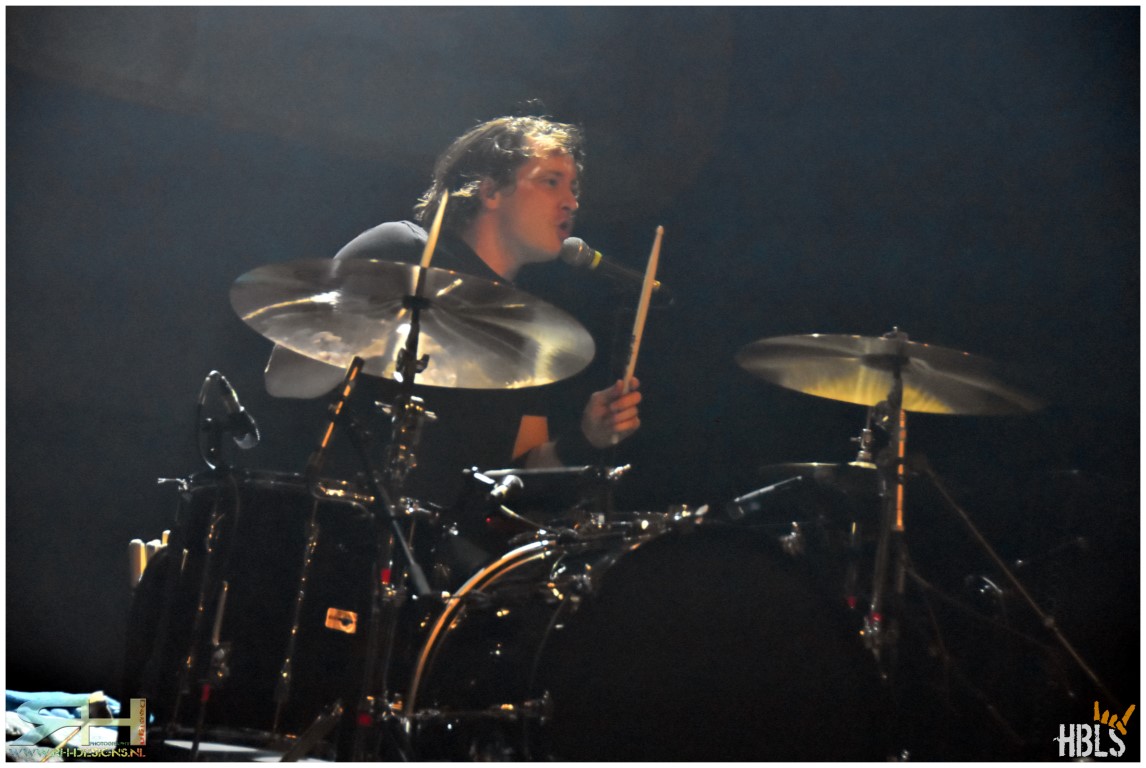 John, Rich and Danko delivered an amazing rock and roll show tonight. To me this is how I like the band best: live and filled with raw energy. They absolutely deserve this celebration, because this is a band that works hard for it, since the moment they started rocking in 1996.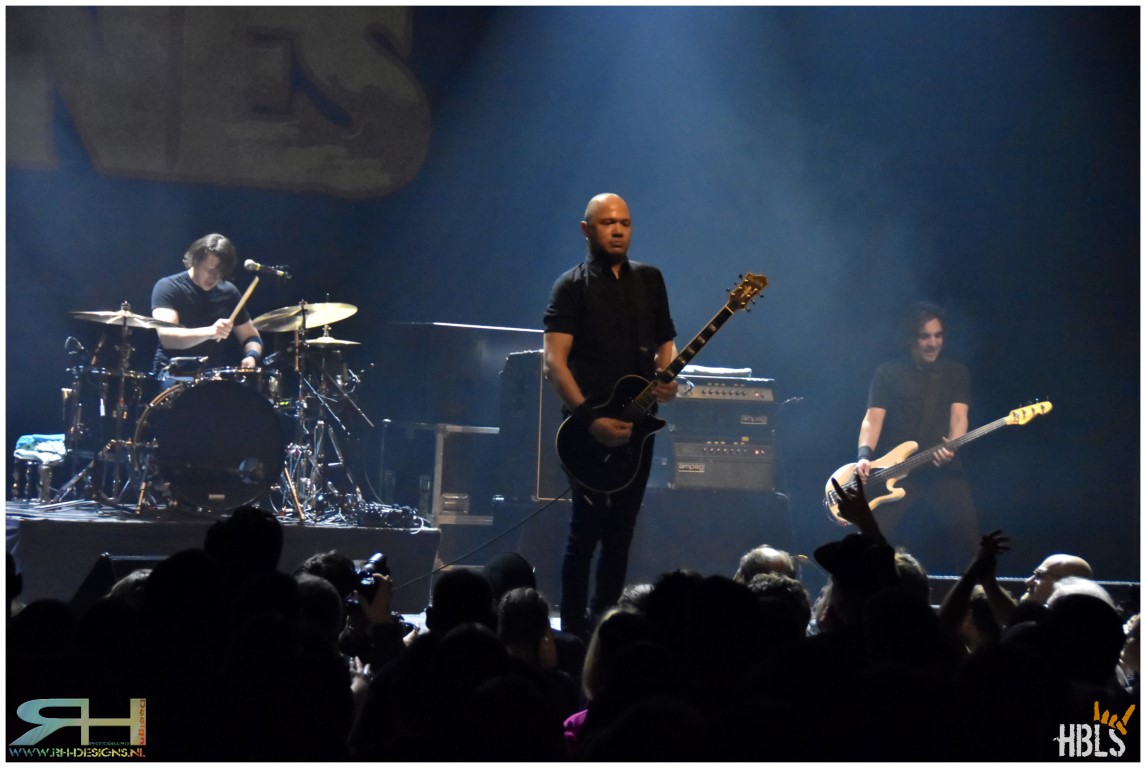 I am glad I did get the invitation to go and see them on this day and I highly recommend that you go and see this amazing live monster when they are in your neighbourhood.
—