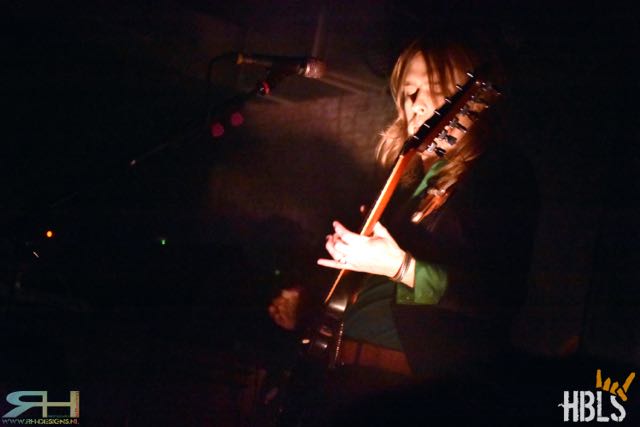 DEWOLFF
Maastricht (NL)-Muziekgieterij-2 February 2019
Last week I received a call from a friend of mine, if I was interested in joining him to go and see DeWolff playing a show in the Muziekgieterij Maastricht [NL]. As I have to admit I did not really know this band, I started listening to some stuff and immediately knew I wanted to see them live.
This three-piece band, with a massive music catalogue since 2007, originally from the South of the Netherlands, is pronounced as Raw Psychedelic Southern Rock. Personally I would also add some good old 70s hard rock to that description as bands like Deep Purple and Rainbow absolutely pop into my mind after listening to their music.
It turns out this show is the last one of their 'THRUST tour 2018/2019', so this would be a great moment to witness this band for the first time live.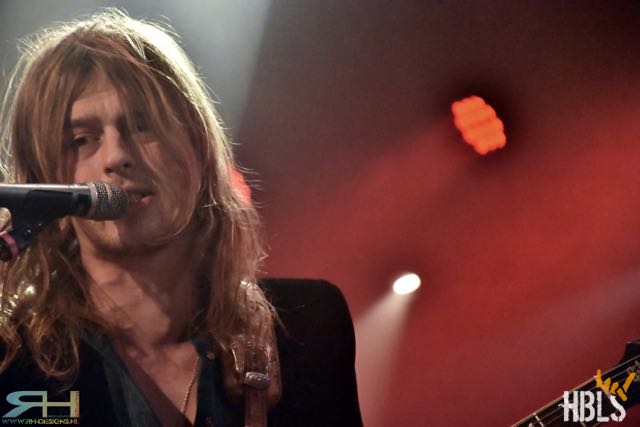 The Muziekgieterij was almost sold out tonight and when the intro sounded through the PA system you could feel the good vibes going. A great crowd with young and older people mixed, very nice to see.
With set list opener ,,Big Talk'' from the album `THRUST', it was clear this would turn out to be a great evening, with very well performed music. Brothers Pablo van de Poel [singer/guitar], Luka van de Poel [drums] and Robin Piso [Hammond] are very talented musicians, with loads of live experience, and Pablo turns out to be a great host of the evening.
Most of the set list is dominated by songs from their last albums `THRUST' & `ROUX-GA-ROUX'. Songs like ,,Sugar moon'', ,,Tombstone Child'', ,,Freeway Flight'', ,,Double Crossing Man'' and ,,California Burning'' are played with passion and joy. But also ,,Medicine'' from their debut is played. You can actually see a band enjoying what they do and as this is their 70th show in about 4 months of touring, you know you can expect a tight machine on stage. Very impressive.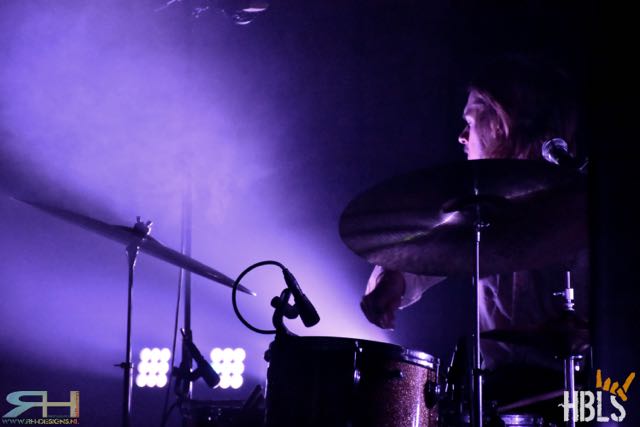 Singer Pablo also introduces the songs ,,Share The Ride'', which is only to be found on Spotify. The joke they made with the song is quite brilliant.They uploaded the vocal parts, the drums, the Hammond, the guitars, all as separate tracks, so you have to play it on several devices simultaneously if you wanted to hear the complete song. Or you can come and see the band perform it live. I love that kind of humour.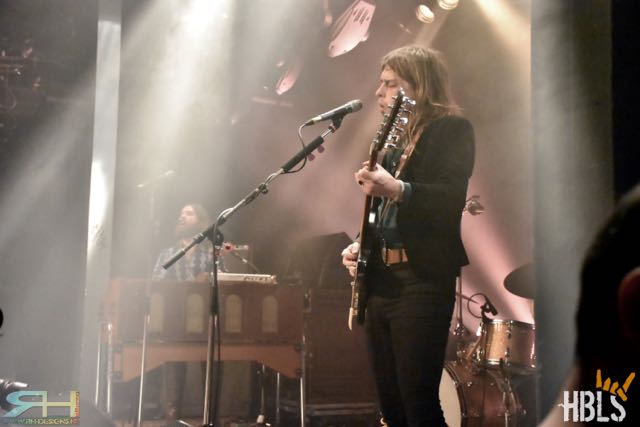 The song ,,Deciet And Woo'' turns out to be a great sing along song. And if you don't remember the lyrics you only have to ask yourself WOO.
After an very entertaining approximately 90-minutes show the band can wrap up their `THRUST' tour with a great feeling and the signing session after the show once more confirms how nice and relaxed these three guys are. I am sure I will go and see more shows of DeWolff when I have the chance.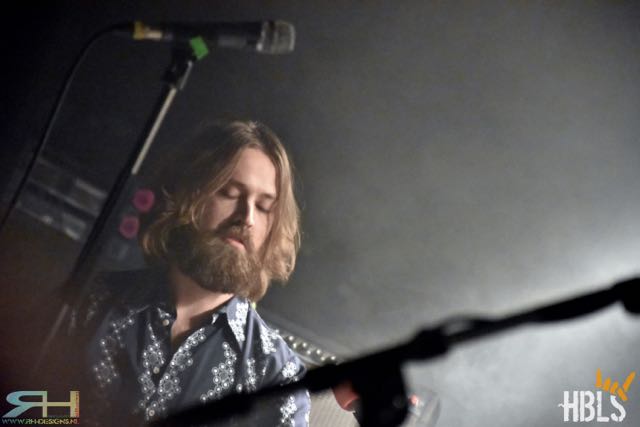 —
All photos by Raymond Helebrand/RH-Design