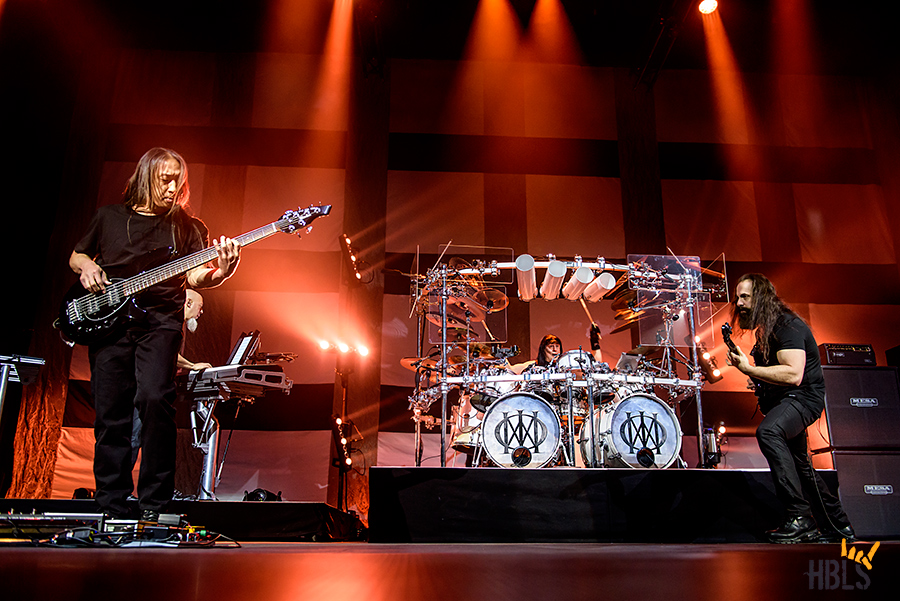 DREAM THEATER
Tilburg (NL)-Poppodium 013-8 February 2017
25 years ago Dream Theater released their ground-breaking album 'Images And Words' and I vividly remember that moment as if it was only yesterday. I was already a huge fan of their insanely brilliant debut album 'When Dream And Day Unite' but it was their follow up album 'Images And Words' that instantly changed me from being "just a regular fan" into a utter, dedicated "Dream-head".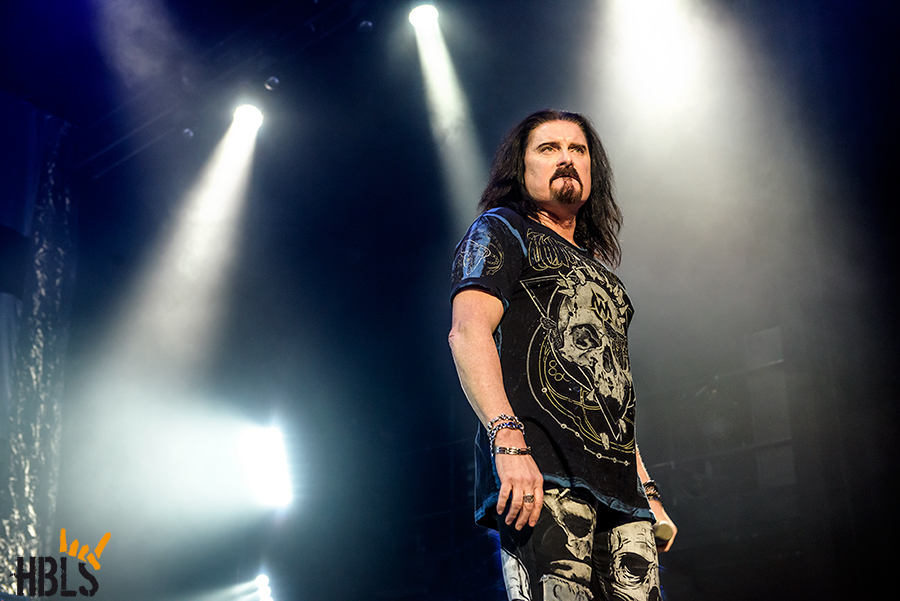 'Images And Words' arrived in a time when 'grunge' and 'hip-hop' had taken over the airwaves and most of MTV's airtime so it was a huge deal that Dream Theater reached the number 10 spot on the U.S. Billboard Hot Mainstream Rock Tracks and even some steady rotation on MTV with the album's lead-off track and video-single ,,Pull Me Under''. This unlikely success paved the way for their very first world tour (the aptly titled; Images And Tour, which also led to their very first show on Dutch soil in 1993 at Muziekcentrum Vredenburg, Utrecht) and subsequently Dream Theater's rise to fame as the unbeatable front runners of the ever popular progressive metal scene. Much has happened with Dream Theater and its career over the past 25 years but the 'Images And Words'-album has always remained a steady fan-favourite among Dream Theater fans all over the world. So it didn't came as a big surprise when Dream Theater announced their 'Images, Words & Beyond 25th Anniversary Tour' some months ago to celebrate it's 25th anniversary. The fact that the show was sold out (months before the actual date!) at Poppodium 013 in Tilburg proves the everlasting popularity of this landmark album.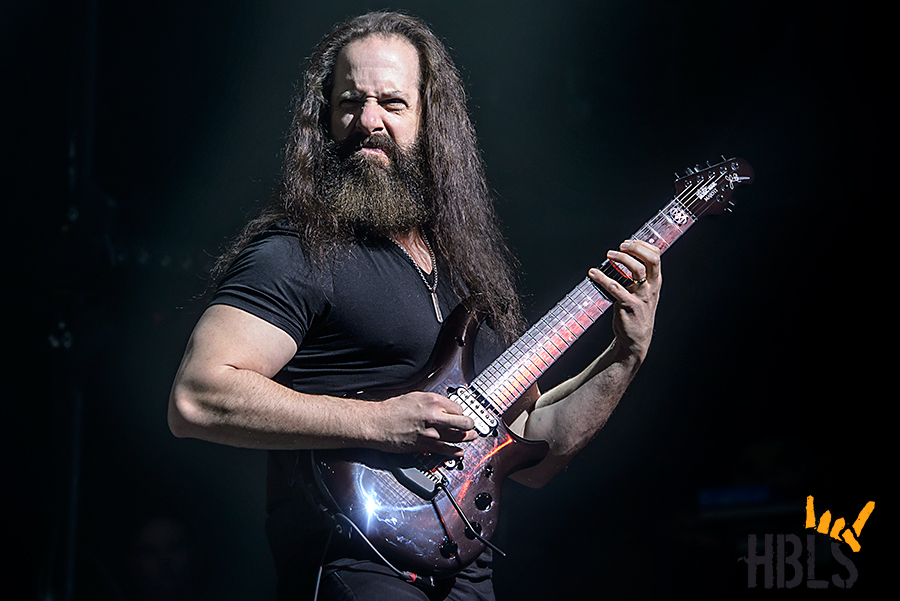 But before we would take the trip down to memory lane with the live rendition of 'Images And Words' Dream Theater treated their audience first with eight songs from their most recent back catalogue. The show opened with the ultra heavy stomper ,,The Dark Eternal Night" from the sometimes-overlooked album 'Systematic Chaos'. I've noticed immediately that the sound was extremely well mixed (at least where I stood, which was fifth row, mid centre) and that was much to my relief to be honest, considering the "overload" of riffs, drum-fills and solo's that we were about to receive this evening. ,,The Bigger Picture'' of their self-titled album followed and took a notch down in heaviness. Some might disagree with me but I thought that James LaBrie's voice was in great condition during the course of the evening. I'll be the first to admit that his voice doesn't sound the same as it did some 25 years ago but let's be honest; doesn't everyone's voice change over a time-span of 25 years? Well, I guess that I'm a tad biased but I thought that James sang very well, especially considering the fact that he suffered from a very bad cold during the show. He will always be considered 'the weakest link' within the band by some fans, I guess.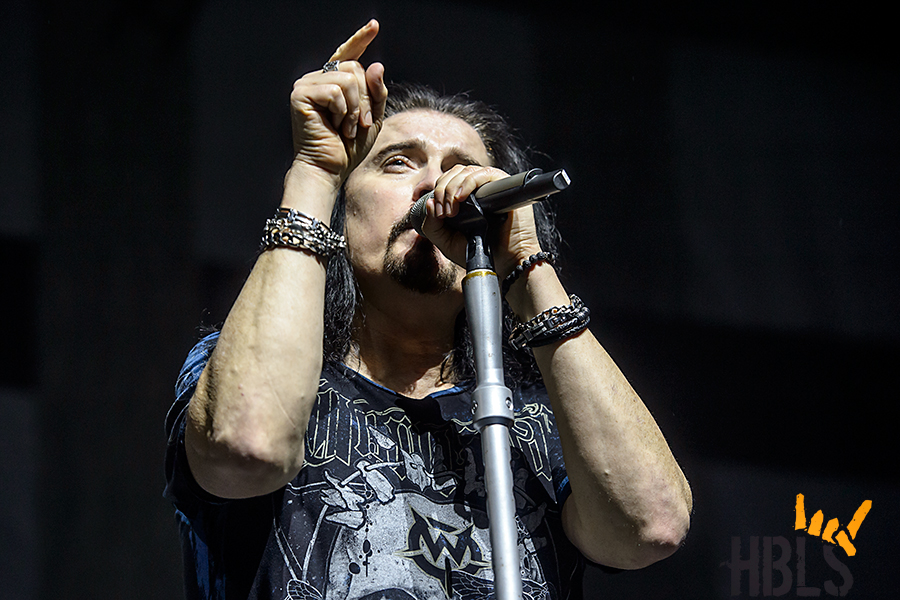 The beautiful instrumental ,,Hell's Kitchen" (which hasn't been played in its entirety since 1998) took us back to the 'Falling Into Infinity'-days and reminded us of those days where Dream Theater were more or less searching for their own identity until they reinvented themselves with the 1999 release 'Metropolis Pt. 2: Scenes From A Memory'. A real surprise was John Myung's "step into the limelight-moment" with his absolutely beautiful rendition of Jaco Pastorius' ,,Portrait Of Tracy", a song that is basically a bass-solo, almost exclusively played with natural harmonics, giving it a dreamy, unfamiliar tone for a bass guitar. This lovely and quiet piece of noodling led into the heavy ,,As I Am" with the predictable, yet, inevitable excerpt of Metallica's ,,Enter Sandman'' during the middle part of the song. ,,Breaking All Illusions'' closed the first set (or in Dream Theater's case; 'Act 1') with a majestic grandeur.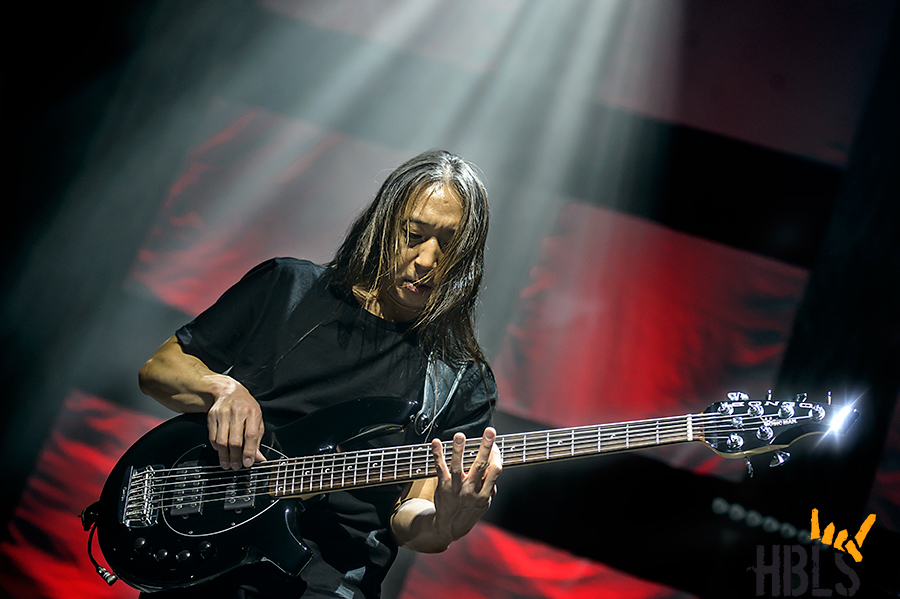 Act 2 opened completely in style with an awesome intro-tape of someone flicking through the channels of a radio (supposedly on new year's day 1992) in search of a decent rock station. In the meantime we've heard excerpts from well-known and popular songs that defined the musical climate back in the early 90's. At long last the listener stops at the "Weekly Metal Magazine; Metal Shop"-program where the disc jockey announce the then "brand-new" single ,,Pull Me Under'' and that's the moment when Dream Theater nosedived into the second set with an phenomenal rendition of ,,Pull Me Under''. Thankfully Dream Theater didn't choose the easy route by playing the entire album as it was recorded back in 1992 so therefore most of the songs had a somewhat subtle, different arrangement or an extended ending with either a guitar or keyboard spot or even a double solo spot with John Petrucci and Jordan Rudess as it was the case with the set-closer ,,Learning To Live''. The only segment that I could live without was the obligatory drum solo in the middle part of ,,Metropolis Pt. 1''. I'm simply no fan of drum solos in general.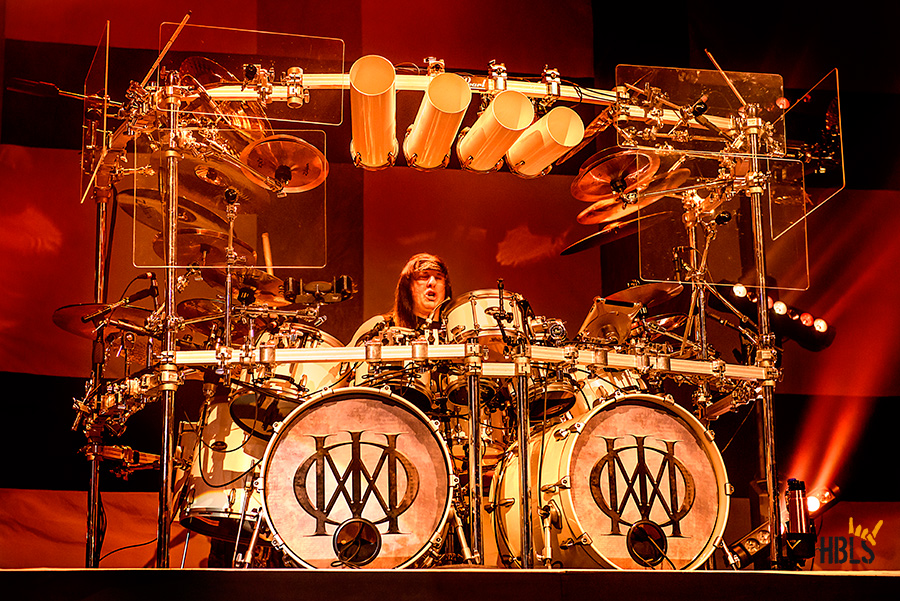 Speaking of the 'drum department' (and I mean absolutely no disrespect to the absolute amazing talent of Mike Mangini) but I cannot deny that I still miss Mike Portnoy behind the drums, especially during the 'old-school-Images and Words-set' but even more so during the final encore; ,,A Change of Seasons''. I'm aware that this song was originally slated to be released on the 'Images and Words' album and that it fits perfectly well within the 'Images and Words-25th Anniversary'-theme but lyrical-wise this song has "Mike Portnoy" written all over it. However, it is what it is nowadays and as a fan I consider myself extremely fortunate that one of my favourite bands are still being around, kicking major ass all over the world and that I was able to reminisce with one of my favourite albums from the early 90's. I'm already looking forward to see Dream Theater again at the newly renamed "AFAS Live"-venue (formerly known as the "Heineken Music Hall") in Amsterdam on April the 25th!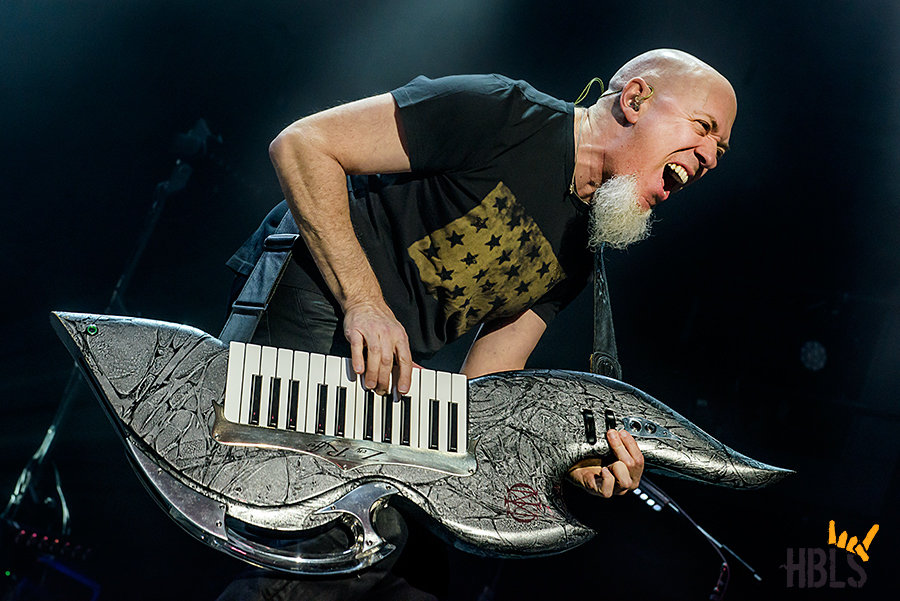 SETLIST

Act 1:
Intro tape: The Colonel – (Two Steps From Hell)
1. The Dark Eternal Night
2. The Bigger Picture
3. Hell's Kitchen
4. The Gift of Music
5. Our New World
6. Portrait of Tracy (Jaco Pastorius cover) (John Myung solo)
7. As I Am (bridged with an excerpt of Metallica's 'Enter Sandman')
8. Breaking All Illusions
Act 2 (Images and Words):
Happy New Year 1992 – Intro Tape
9. Pull Me Under
10. Another Day (extended outro with a Jordan Rudess keyboard solo)
11. Take the Time (extended outro with a John Petrucci guitar solo)
12. Surrounded
13. Metropolis Pt. 1: The Miracle and the Sleeper (with a drum solo by Mike Mangini during the middle part)
14. Under a Glass Moon
15. Wait for Sleep (with extended keyboard intro)
16. Learning to Live (extended outro with a Jordan Rudess/John Petrucci solo)
Encore:
17. A Change of Seasons (I The Crimson Sunrise / II Innocence / III Carpe Diem / IV The Darkest of Winters / V Another World / VI The Inevitable Summer / VII The Crimson Sunset)
—
All photos by Conny van den Heuvel for DCH Photography