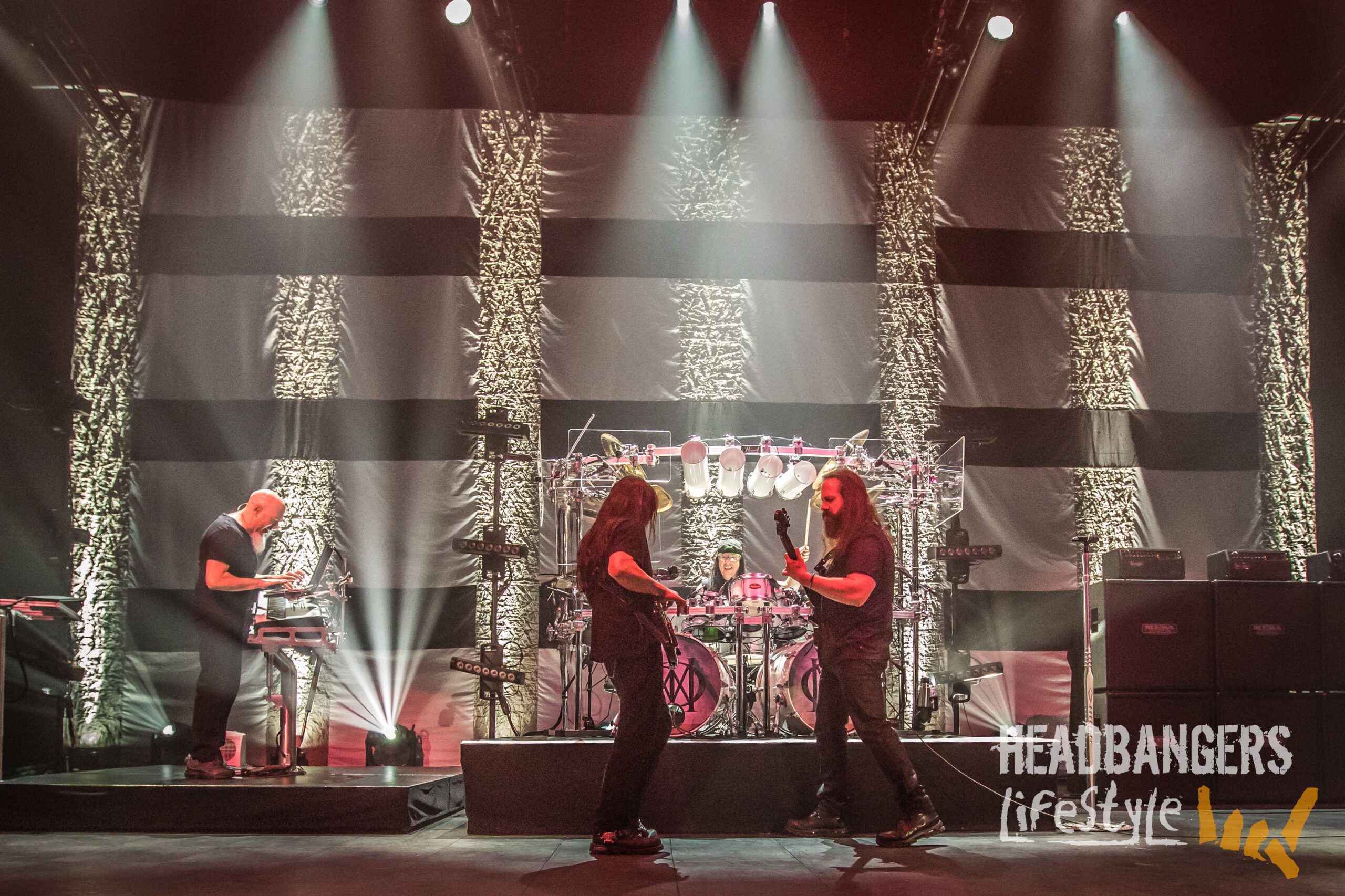 DREAM THEATER
Tilburg (NL)-Poppodium 013-25 April 2017
Dream Theater returns to the 013 venue barely two and a half months after their previous sold-out show in February. This show was initially scheduled at the 'AFAS Live' venue in Amsterdam (formerly known as the Heineken Music Hall) but relocated and downsized to the somewhat smaller 013 venue due to `production reasons'. This time the show wasn't sold-out as was the case in February but I've been told that at least 2.500 fans filled the floor at the beautiful 013 venue (which capacity is 3.000), which is still decent in my opinion.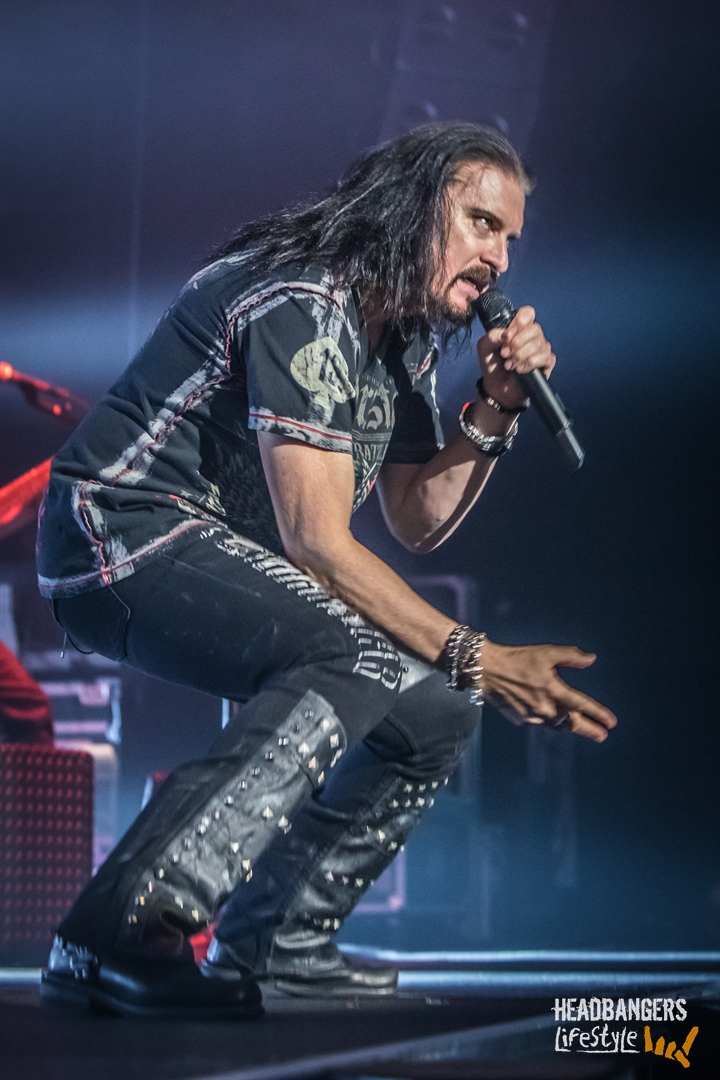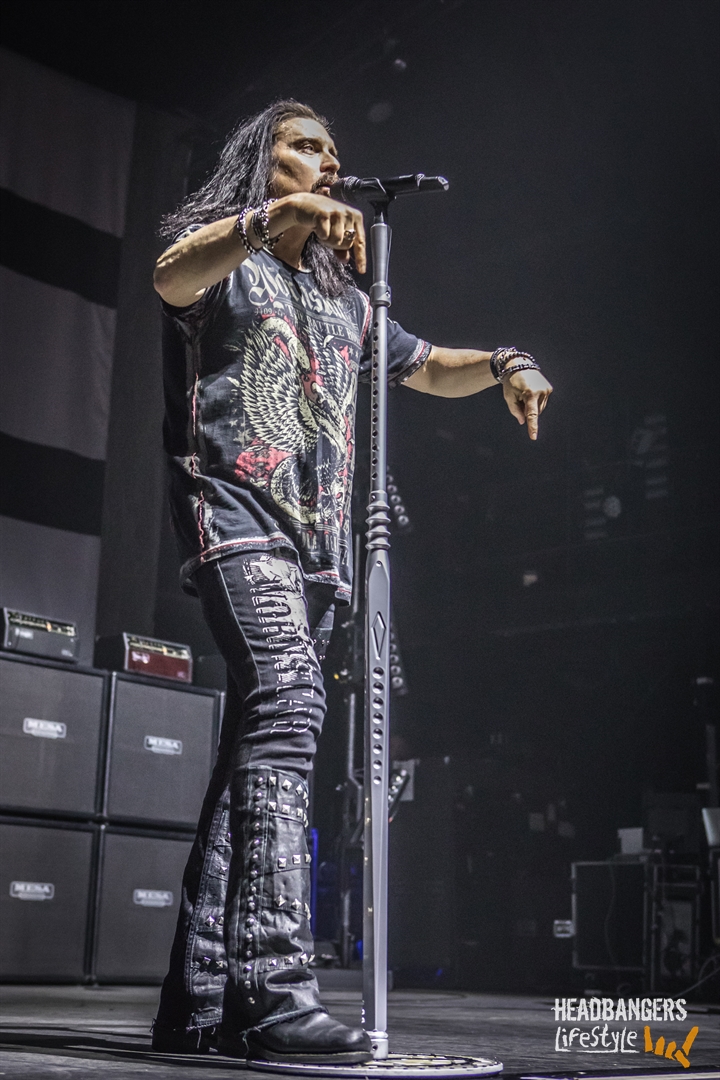 James LaBrie

I won't go into details about the songs they've played since the setlist was pretty much the same as the setlist they've played during the February show [which you can read here]. So, unfortunately no surprises for those who'd seen Dream Theater earlier this year in the same venue. As a matter of fact; the show felt to most of us as a `Strange Déjà vu' (pun intended) with the exception of a hilarious 5-minute speech [https://youtu.be/fNfUc3S8QgY] of John Petrucci, reminiscing about the earlier days that lead up to the release of `Images And Words'. John even made a little nod to the former International Fan Club (Then located in the Netherlands), which was a very nice and appreciated gesture on his behalf to those who were involved with the (now defunct) Fan Club.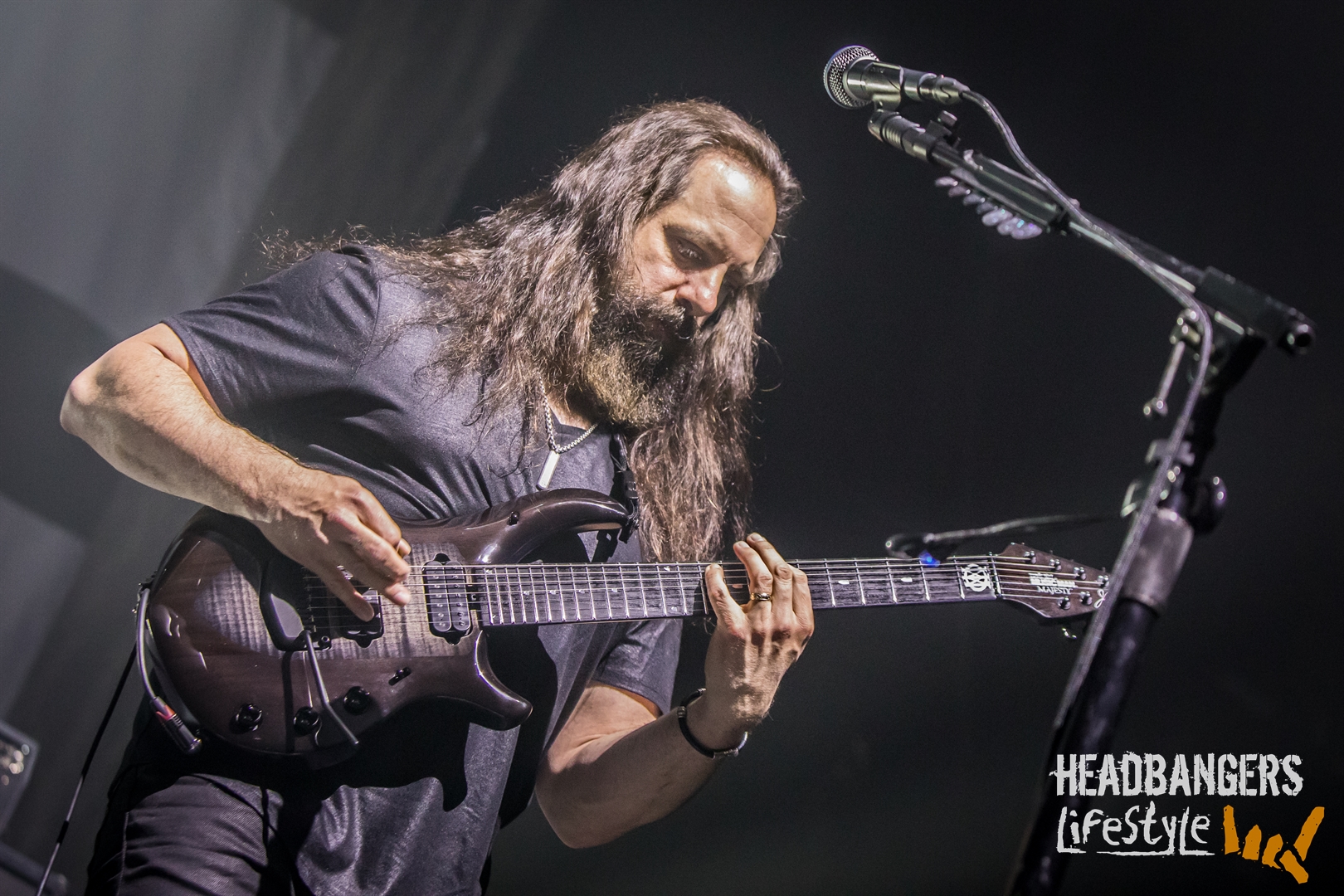 John Petrucci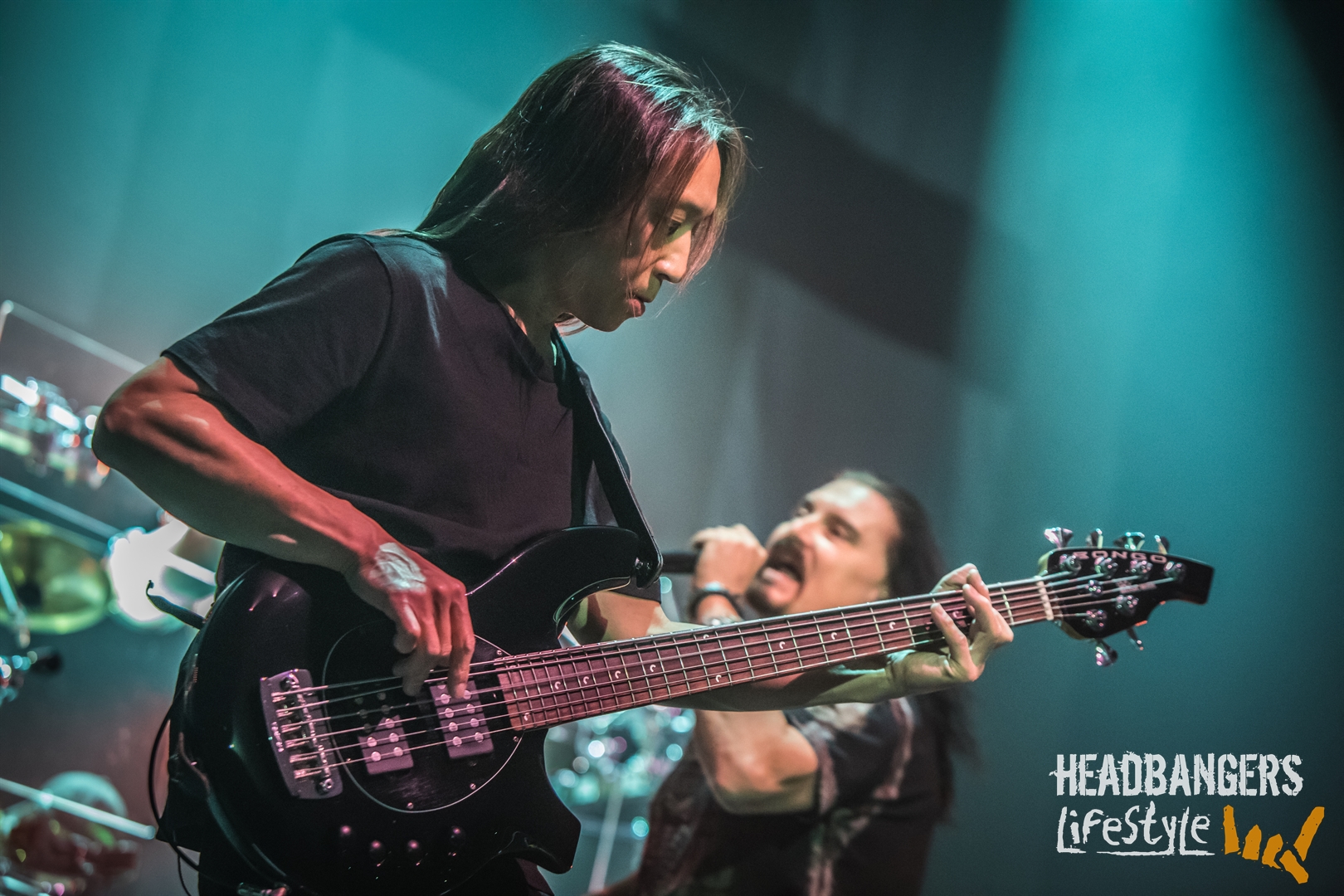 John Myung

The biggest difference to the February show was the fact that James Labrie has beaten his nasty cold that had troubled his performance a few months earlier which made this show the better one of the two recent 013-shows.
All in all this was an (another) evening of excellent performed progressive metal that left little to be desired except maybe for the lack of variation in the set-list. But you can't have it all, can you?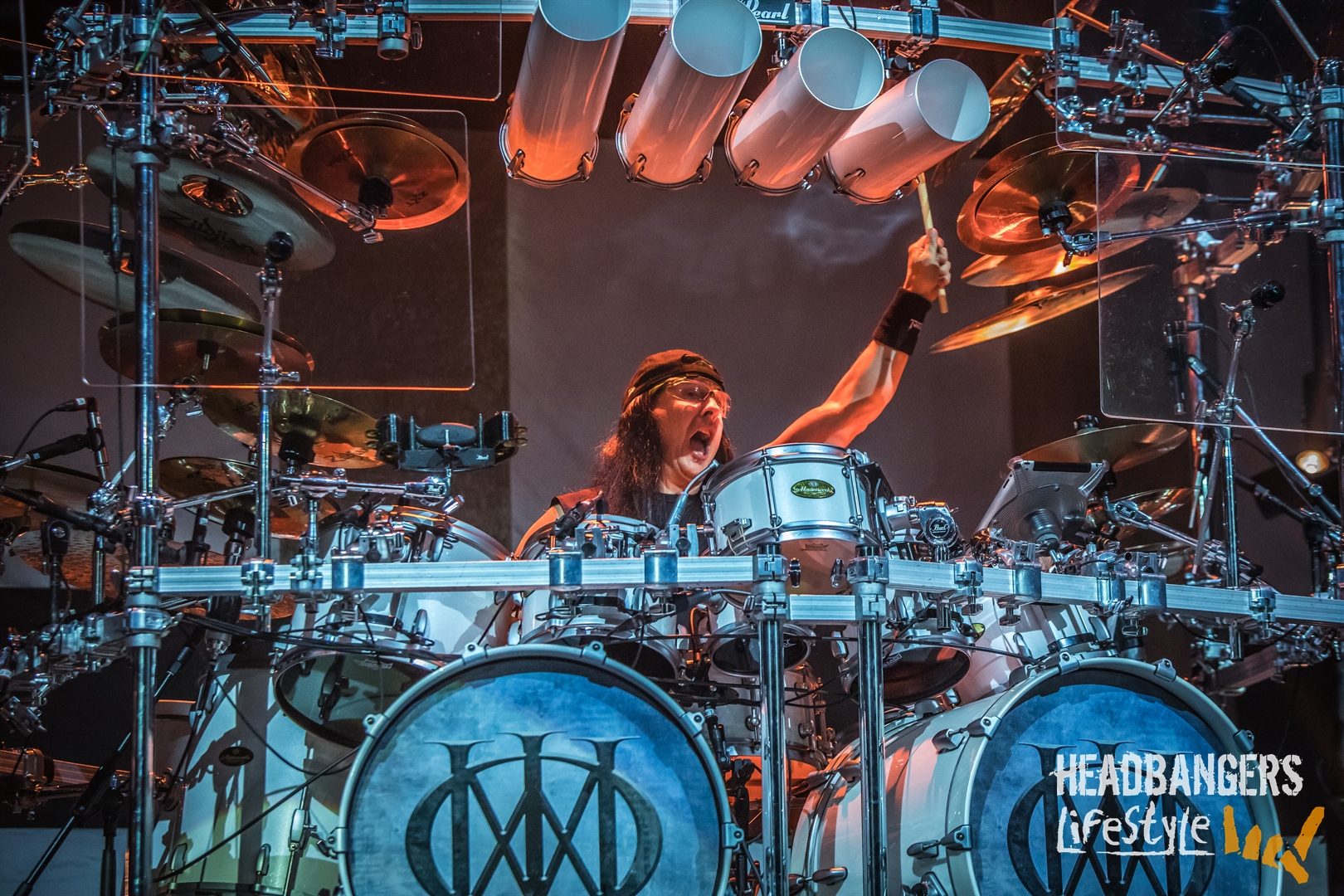 Mike Mangini
SETLIST

Act 1:

Intro tape: The Colonel – (Two Steps From Hell)
1. The Dark Eternal Night
2. The Bigger Picture
3. Hell's Kitchen
4. The Gift of Music
5. Our New World
6. Portrait of Tracy (Jaco Pastorius cover) (John Myung solo)
7. As I Am (bridged with an excerpt of Metallica's 'Enter Sandman')
8. Breaking All Illusions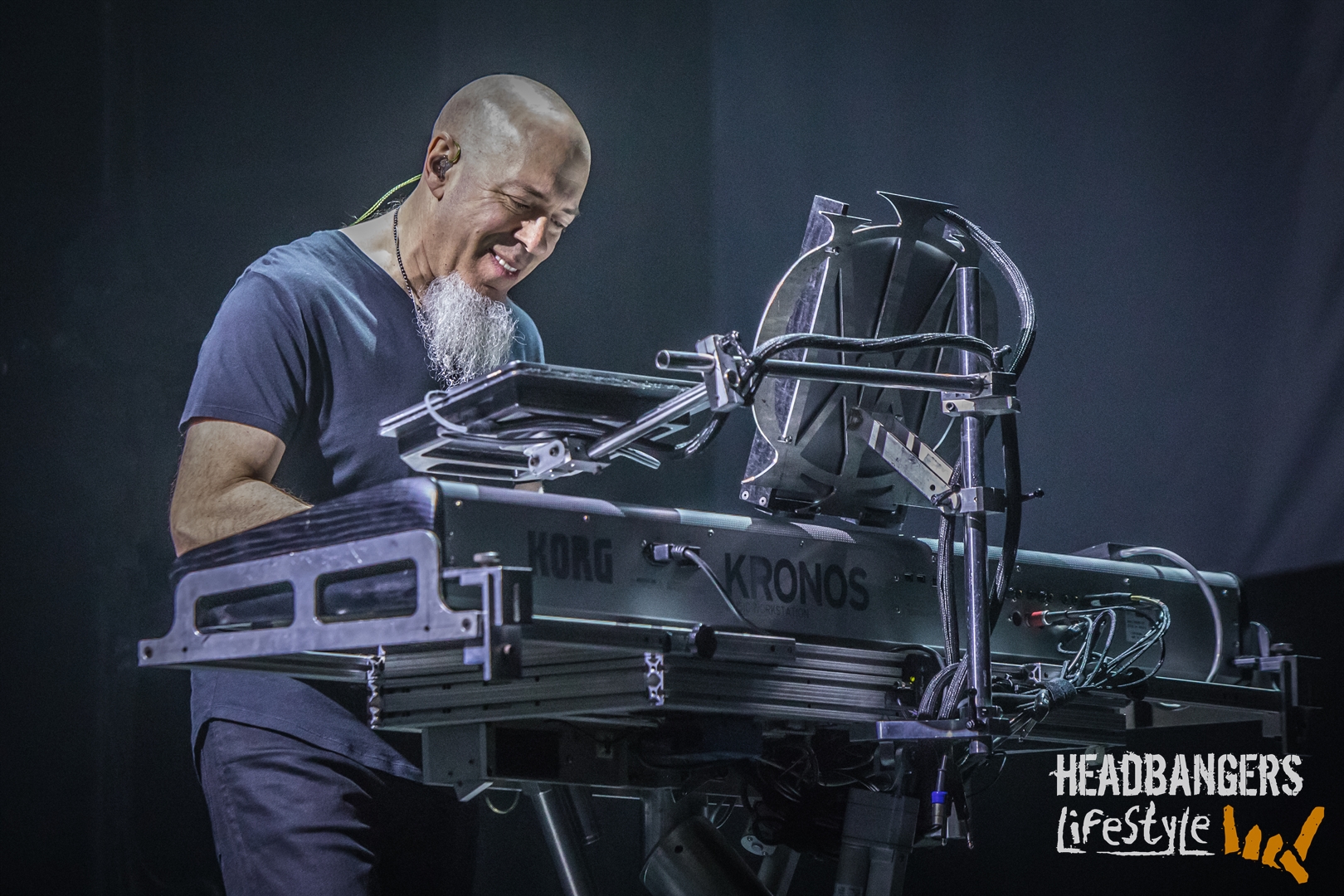 Jordan Rudess

Act 2 (Images and Words):
Happy New Year 1992 – Intro Tape
9. Pull Me Under
10. Another Day (extended outro with a Jordan Rudess keyboard solo)
11. Take the Time (extended outro with John Petrucci's guitar solo from the song Glasgow Kiss)
12. Surrounded
13. Metropolis Pt. 1: The Miracle and the Sleeper (with a drum solo by Mike Mangini during the middle part)
14. Under a Glass Moon
15. Wait for Sleep (with extended keyboard intro)
16. Learning to Live (extended outro with a Jordan Rudess/John Petrucci solo)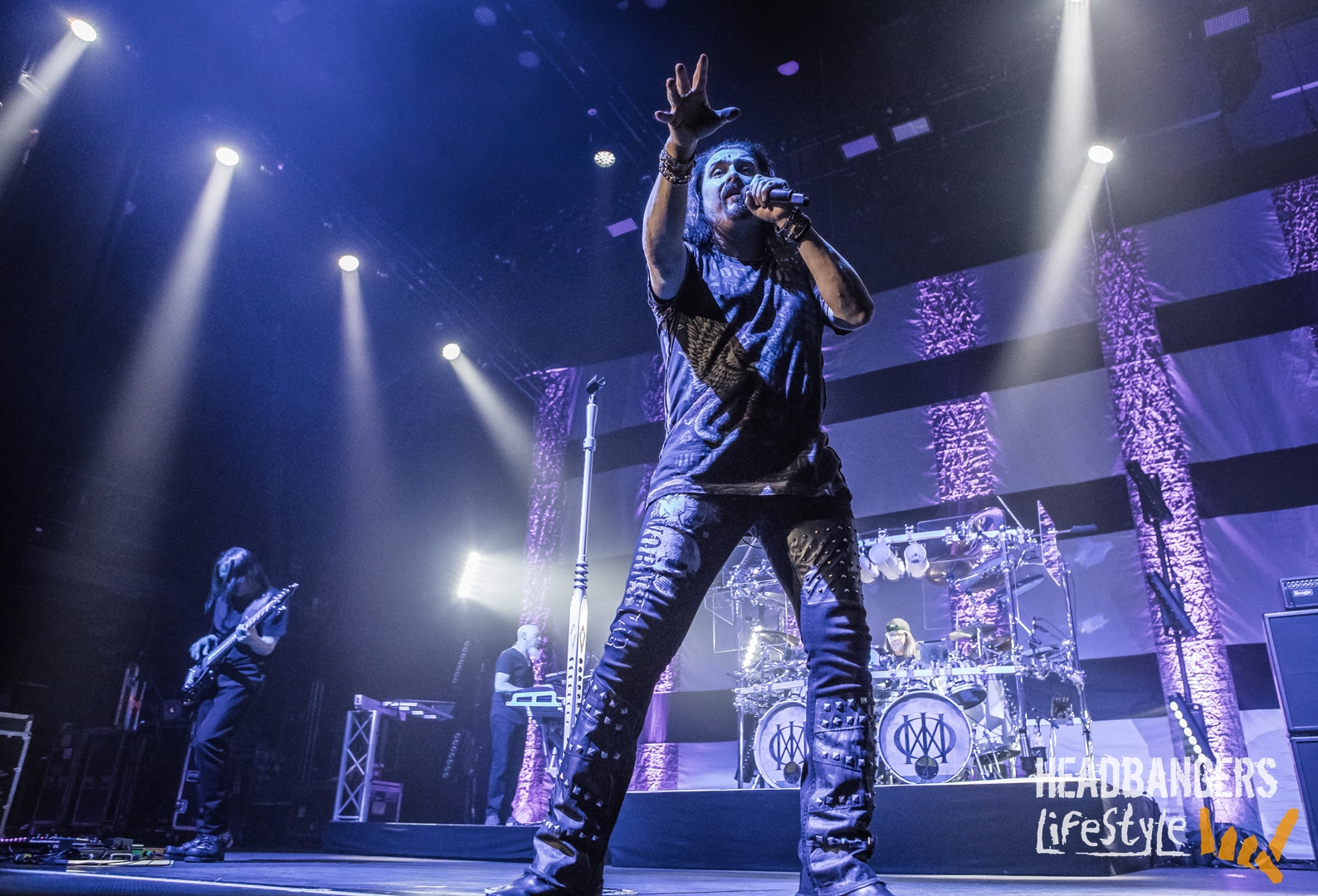 Encore:
17. A Change of Seasons (I The Crimson Sunrise / II Innocence / III Carpe Diem / IV The Darkest of Winters / V Another World / VI The Inevitable Summer / VII The Crimson Sunset)
—
All photos by Rob van Dalen