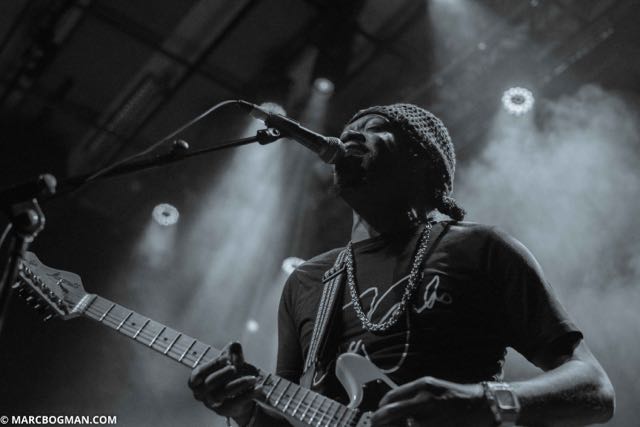 ERIC GALES
Heerlen (NL)-Nieuwe Nor-9 November 2018
Two weeks ago Randy Hansen almost "burnt down" the Nieuwe Nor with his amazing guitar playing and now another guitar hero, Eric Gales, is going to set my hometown on fire. Just like Hansen and Jimi Hendrix, Gales plays his guitar upside down and left-handed and that is always a real sight for sore guitar eyes! Gales, born and raised in Memphis, Tennessee, started playing guitar at the age of 4 and his jazz, country and blues influences are obviously present and recognisable in his charismatic guitar playing.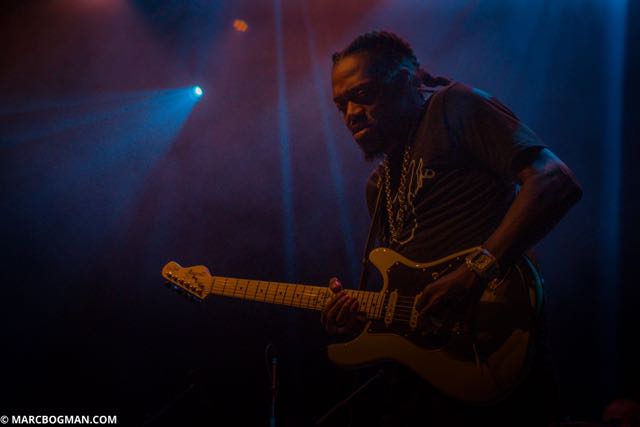 Right from the start, a 12 bar blues improvisation, Gales is very emotional and his guitar picking and soloing are sheer sensitive and very characteristic. First highlight of this steamy evening is ,,Boogie Man'' [a Freddie King cover], which can be found on Gales's latest album called 'Middle Of The Road' [2017]. This live version is almost a completely different song as it is filled with lots of guitar improvisations and solos. ,,Been So Long'', in which Gales is assisted by his wife Ladonna Gales on vocals, is a very emotional power bluesy song, followed by a rather redundant bass and drums jam session. ,,Swamp'', aka track number 11, the last song on his new album, is another highlight. ,,Swamp" is a steamy, swampy, funky, boogie woogie instrumental where Gales really comes to life and struts his stuff.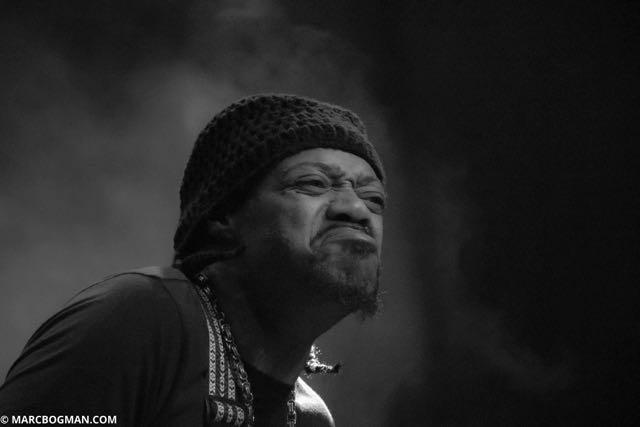 At the end of this remarkable set the audience can enjoy a medley featuring ,,Don't Fear The Reaper'' [Blue Oyster Cult cover], tiny bits of ,,Kashmir" [Led Zeppelin cover] and Jimi Hendrix's ,,Voodoo Child''. Gales has some time left, so he says, and as an encore we are treated to an amazing, alternate version of the Hendrix classic ,,Little Wing".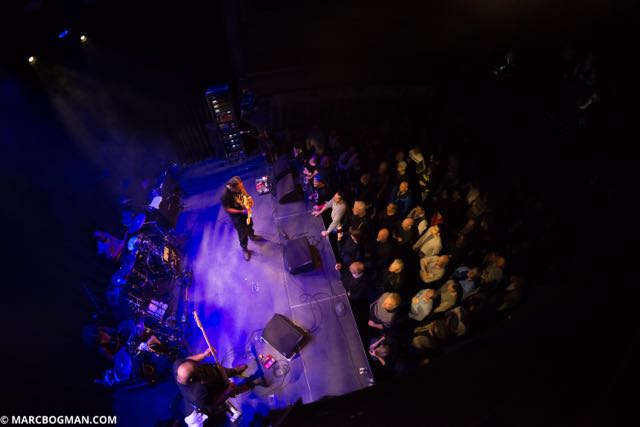 Again an amazing guitar evening in the Nieuwe Nor; we want more!!!!!
—
All photos by Marc Bogman