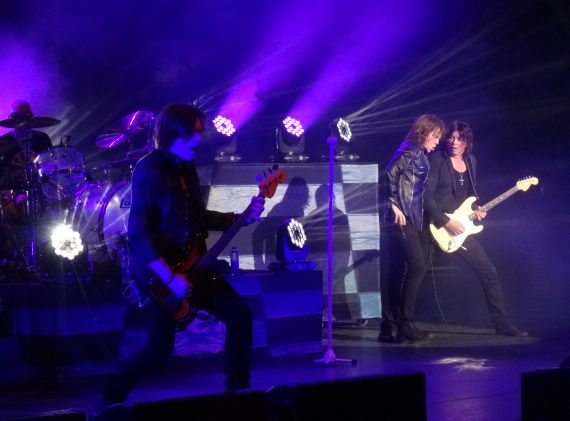 EUROPE (& supportact Tax The Heat)
Enschede (NL)-Muziekcentrum-22 November 2015
What a nice venue Muziekcentrum Enschede is, with it's high ceiling it has perfect acoustics. So it shouldn't come as a surprise that Europe picked it as the place for their exclusive Dutch show. First up, hailing from Bristol, United Kingdom, Tax The Heat might be an unexpected opening act. The four youngsters play rhythm & blues infused rock & roll and haven't even released a full album yet. Their debut album is expected some time next year. Having said that, the band played a cool set and even managed to get the attention of the Europe audience. Singer Alex Veale told the public it was their first show on the European mainland and how happy and proud they were to open for Europe. They performed a solid forty minute show with drummer Jack Taylor as the man who drew the most attention because of his hard hitting. A job well done.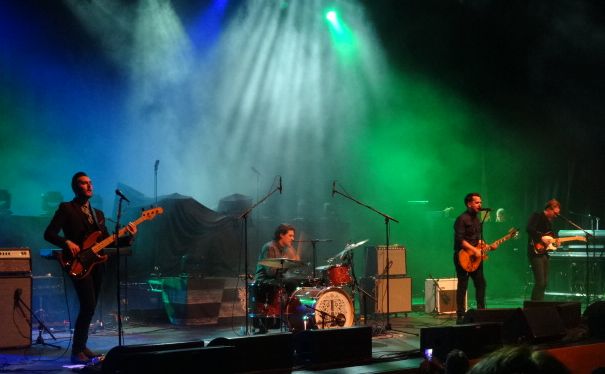 Tax The Heat (photo by Jasja den Heijer)
After a short changeover it was time for Europe to deliver. They opened with the title track of their latest album 'War Of Kings', immediately followed by ,,Hole In My Pocket''. It was clear, the band was in a perfect mood and in top form. Of course singer Joey Tempest is the figurehead of the band on which the years don't seem to have any effect. He keeps moving and interacting with the audience. Although he has this typical rockstar performance and keeps entertaining he doesn't miss a note.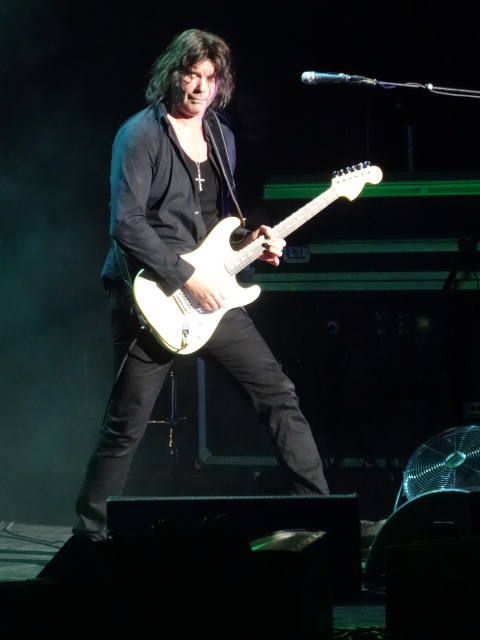 (photos by Jasja den Heijer)
The band's latest album was very well represented with seven songs including a wonderful, passionate execution of the instrumental bonus song ,,Vasastan'' by extraordinary guitarist John Norum. The fantastic ,,The Second Day'', the catchy ,,Nothin' To Ya'' and the 'should have been a hit' ,,Days Of Rock 'N' Roll''. To balance the setlist we were treated to a mix of older songs like the excellent ,,Girl From Lebanon'' from their, in my opinion, weakest album 'Prisoners In Paradise' and the not so often played ,,Wasted Time'' from 'Wings Of Tomorrow'. Drummer Ian Haugland got his moment in the spotlight during the drum solo in which he played along with Rossini's ,,William Tell Overture''. They didn't forget the necessary hits so the audience had the chance to sing along with ,,Carrie'', ,,Rock The Night'', ,,Superstitious'' and, let's not forget, as the only encore tonight , their biggest hit ever, ,,The Final Countdown''.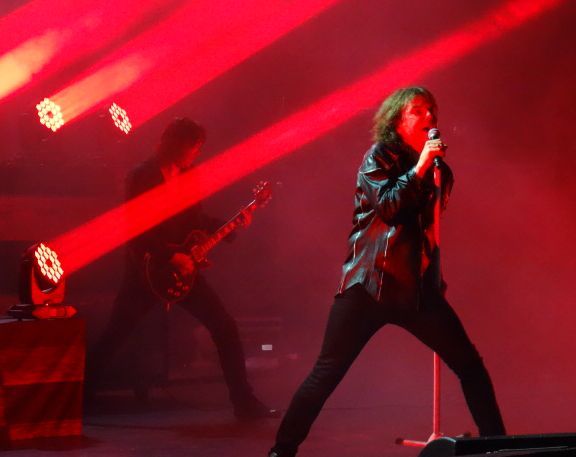 John Norum and Joey Tempest (Europe) (photo by Jasja den Heijer)
The more than ninety minutes flew past and if you were looking for something to criticize it would be that the lightshow could be better but music wise it was close to perfect. Thirty six years around and going stronger than ever before. Expect to see Europe back in 2016!