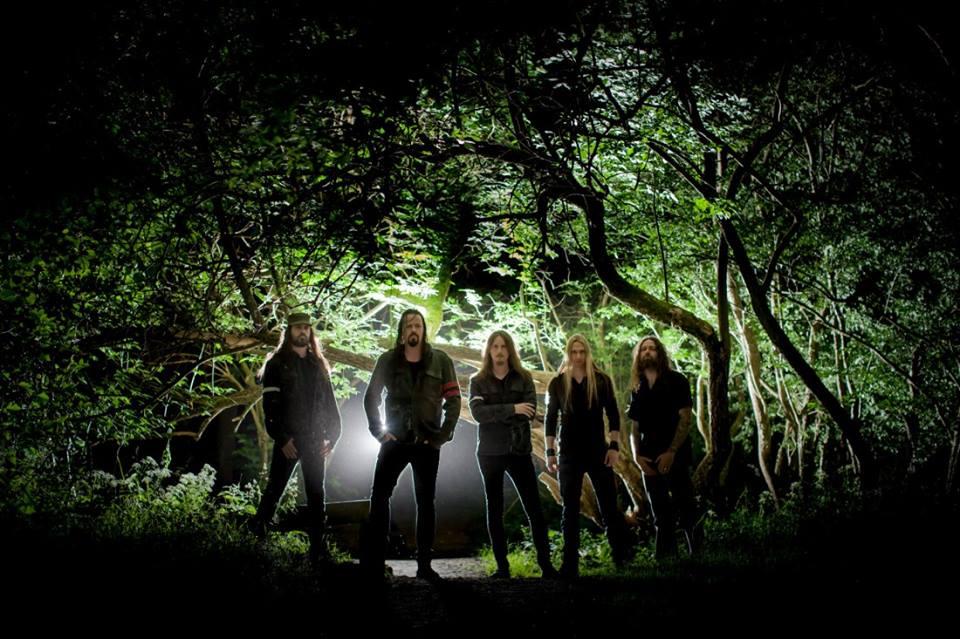 EVERGREY
Maastricht (NL)-Muziekgieterij-22 September 2017
The last two albums 'Hymns Of The Broken and 'The Storm Within' of Swedish metal finest Evergrey were both superb and got great reviews. However the band around Tom Englund still has not got the credit and appreciation it really deserves, as Evergrey is definitely one of the best metal bands around at this moment. People who really appreciate and cherish their music should visit a live show of these guys and then you will hear and see that these guys belong to the top of the metal scene.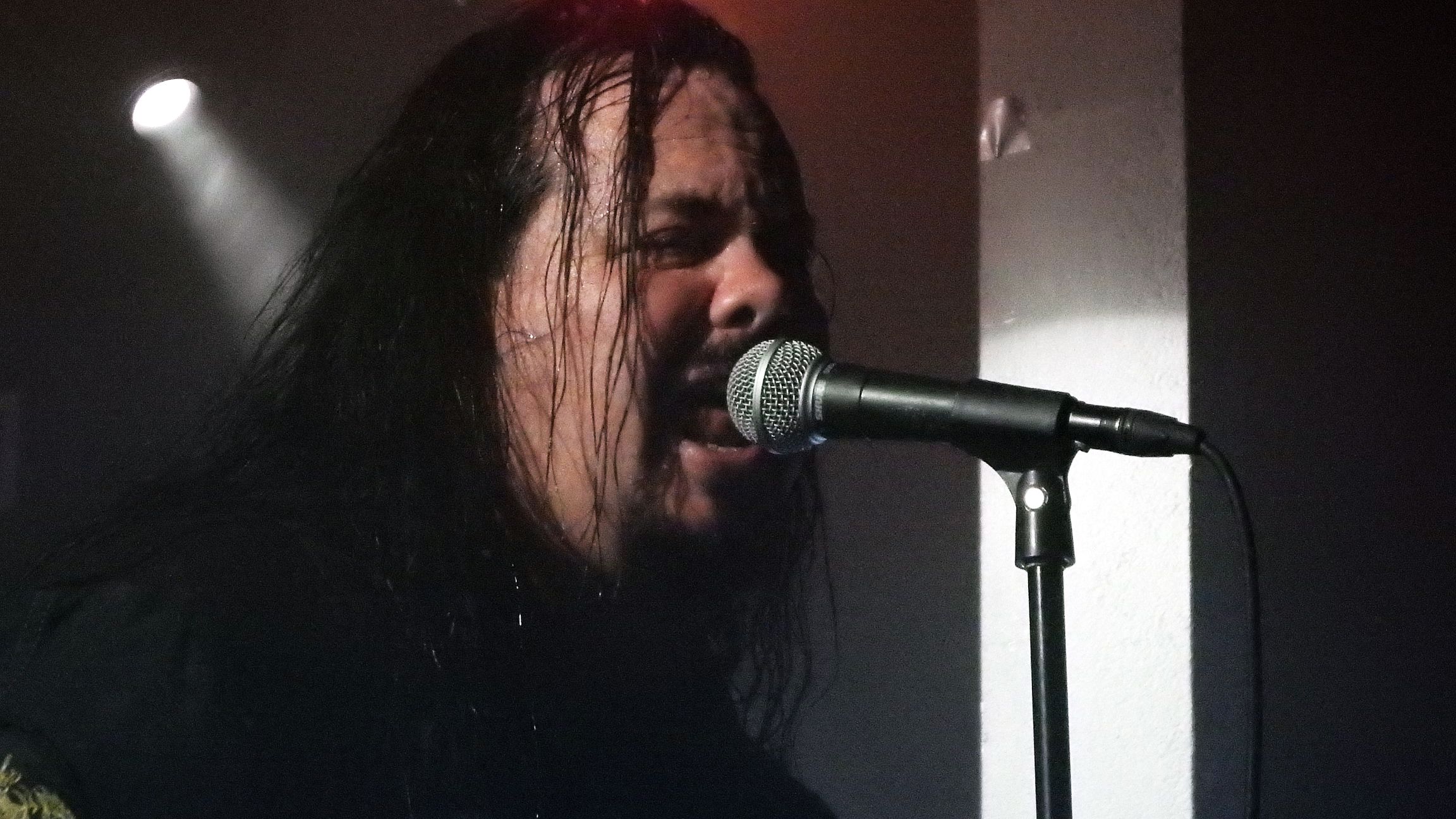 Tom Englund (EVERGREY) @Muziekgieterij (Photo by Martien Koolen)
This night Evergrey played in Maastricht for the very first time and although it was a small venue, it had lots of atmosphere and the band's performance was top notch. Englund's vocal performance was, as always, second to none and especially during the emotional ballad ,,I'm Sorry" I felt the shivers down my spine and the rest of the very enthusiastic crowd also reacted very positively.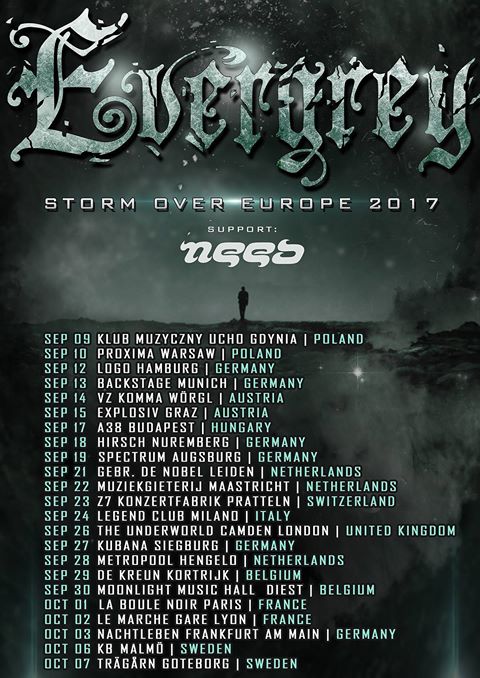 Tonight's show kicked off with ,,Solitude Within" and ,,Mark Of The Triangle", songs filled with magical riffs and extremely beautiful melodies and heavy, cool riffs. These two great opening songs also showed that the five guys playing in Evergrey are clearly happy being together in such a great band and that vibe was felt in the audience right from the start till the last anthem like the song ,,King Of Errors''. I have seen Evergrey on numerous occasions and they never fail to deliver the goods and also this night they put on a killer show with songs like ,,Distance" (one of the highlights for me), ,,Broken Wings" and ,,The Grand Collapse". The latter was the final song of the regular set which was followed by four more amazing tracks. ,,When The Walls Go Down",( melody-driven), ,,Recreation Day" (a classic Evergrey song), ,,A Touch Of Blessing" (one of their finest and most well-known songs) and ,,King Of Errors" ended this performance in a pretty impressive way.
Seeing and hearing Evergrey live is a must for metal fans as these guys are true professionals, their music is dynamic, powerful and emotional and their attitude is second to none. I really would love to see these guys perform at a bigger venue and for a bigger crowd, which is what Evergrey really deserve as Evergrey rules!!


This is how EVERGREY thanked their fans in Maastricht (from EVERGREY Facebook page)
About
Gothenburg's [Sweden] finest export of darkness, led by founder, singer and guitarist Tom S. Englund.
Active since 1995.
Genre
Progressive, heavy melodic metal
Website
https://evergrey.net/
Social