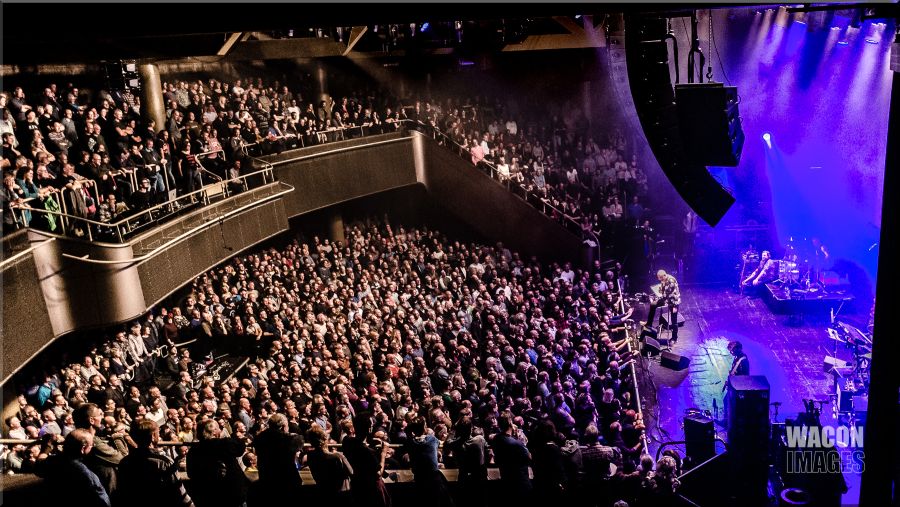 FISH-'Clutching At Straws'-Tour
Heerlen[NL]-Parkstad Theaters-27 October 2018
The last time I saw/heard Fish in the flesh was at the Pinkpop Classic Festival (2008) and at that time I was not really impressed with his vocal performance. Now, 'Clutching At Straws', one of my favourite Marillion albums, is more than 30 years old and so Fish decided to perform all the songs from that album on his final tour.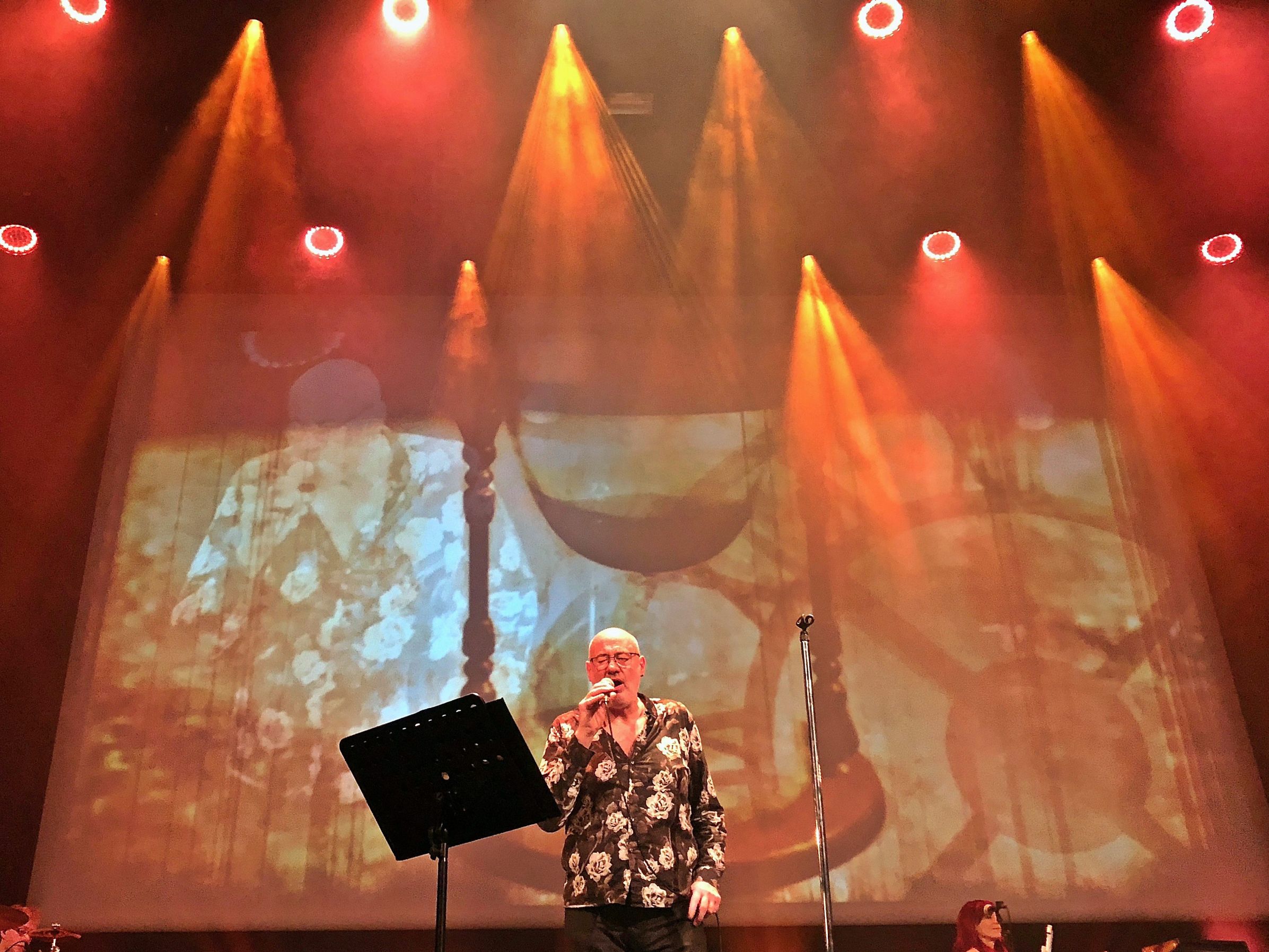 I was really looking forward to hear classic prog rock songs like ,,Sugar Mice", ,,White Russian" and ,,Warm Wet Circles", but on the other hand I was also worried/curious if Fish's voice would be able to sing these songs at an "acceptable" level. When the band, consisting of Robin Bould (guitars), Steve Varitsis (bass guitar), Gavin Griffiths (drums) and John Beck (keys) played the first notes of ,,Slainte Mhath" (not the first song of 'Clutching At Straws', obviously…) and Fish's vocals set in with: "A hand held over a candle in angst fuelled bravado", I knew that this was NOT going to be a good show. Fish did not reach/hit the high notes very well (in fact this is an understatement…) and he even hit some false notes, which sent shivers down my spine…. Maybe my expectations were too high, again, but I really could not enjoy songs like ,,Torch Song", ,,White Russian" or ,,The Last Straw", while Fish was "destroying" these amazing songs with his failing vocal performance.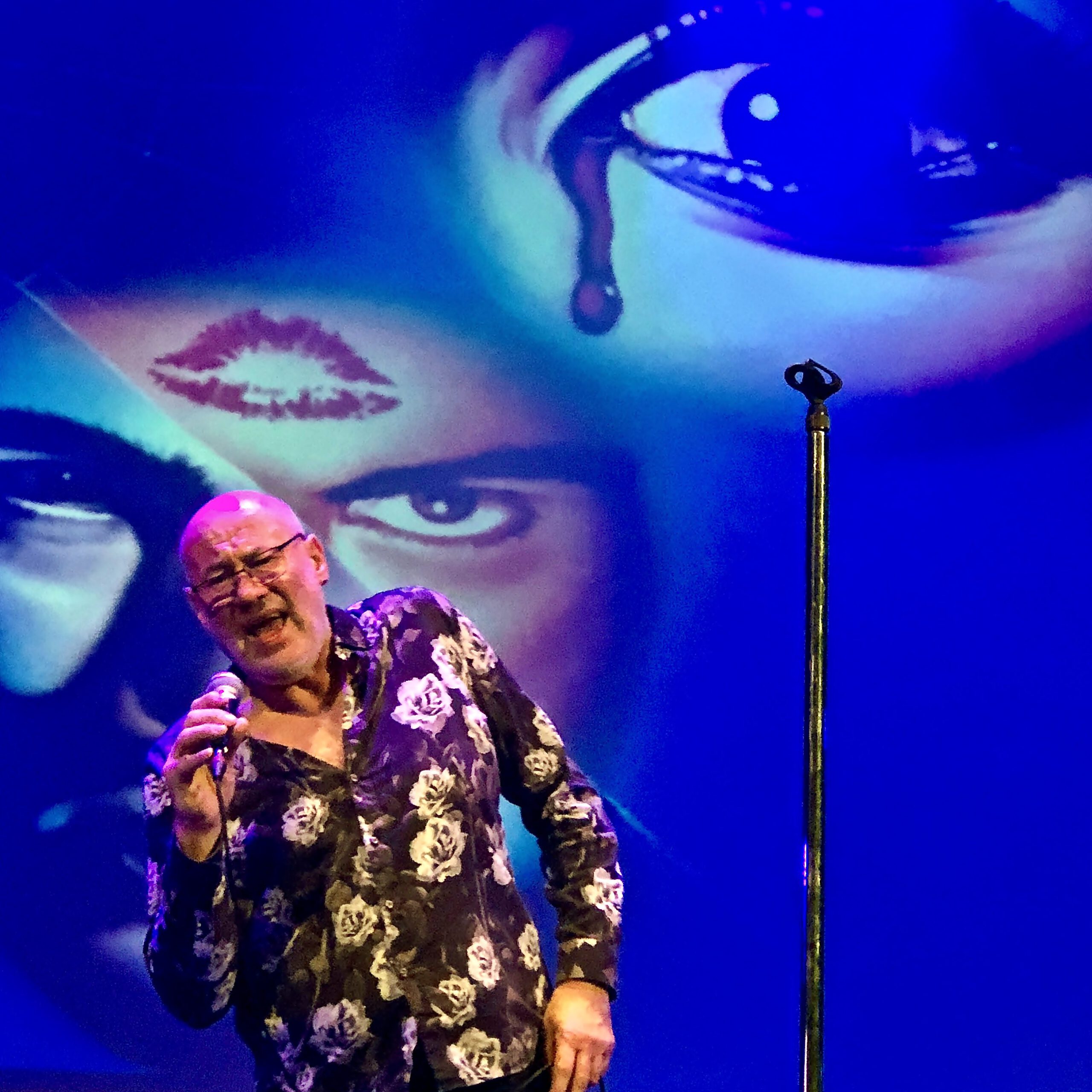 But the crowd seemed to enjoy the set from the start till the end (,,Tux On" and ,,Incommunicado"), which made me wonder if I was the only one who heard the false notes and the utterly disappointing vocal passages of Derek William Dick. Fish also sang some new tracks from his EP 'A Parley With Angels', and these – ,,Man With A Stick" or ,,Waverly Steps" – sounded all right, but unfortunately these songs cannot stand in the shadow of the Marillion material of older Fish tracks. Robin Bould is without any doubt a good guitar player, but his 'Clutching At Straws' solos could, of course not, match the notorious and famous Steve Rothery solos. But again that is of course due to my too high expectations of this gig. A day after this disappointing gig I listened to the 'Clutching At Straws' album once more and I got goosebumps all over during ,,Sugar Mice" and ,,The Last Straw", making it obvious that this classic progressive rock album is still a musical gem which Fish should not have tried to bring back to live in the flesh; sad but true.
—
Header photo by Ronald den Dekker/WACON IMAGES Taken at the 'TivoliVredenburg'-Utrecht show 28 October 2018
All other photos by Denis Schoen Taken at the 'TivoliVredenburg'-Utrecht show 28 October 2018