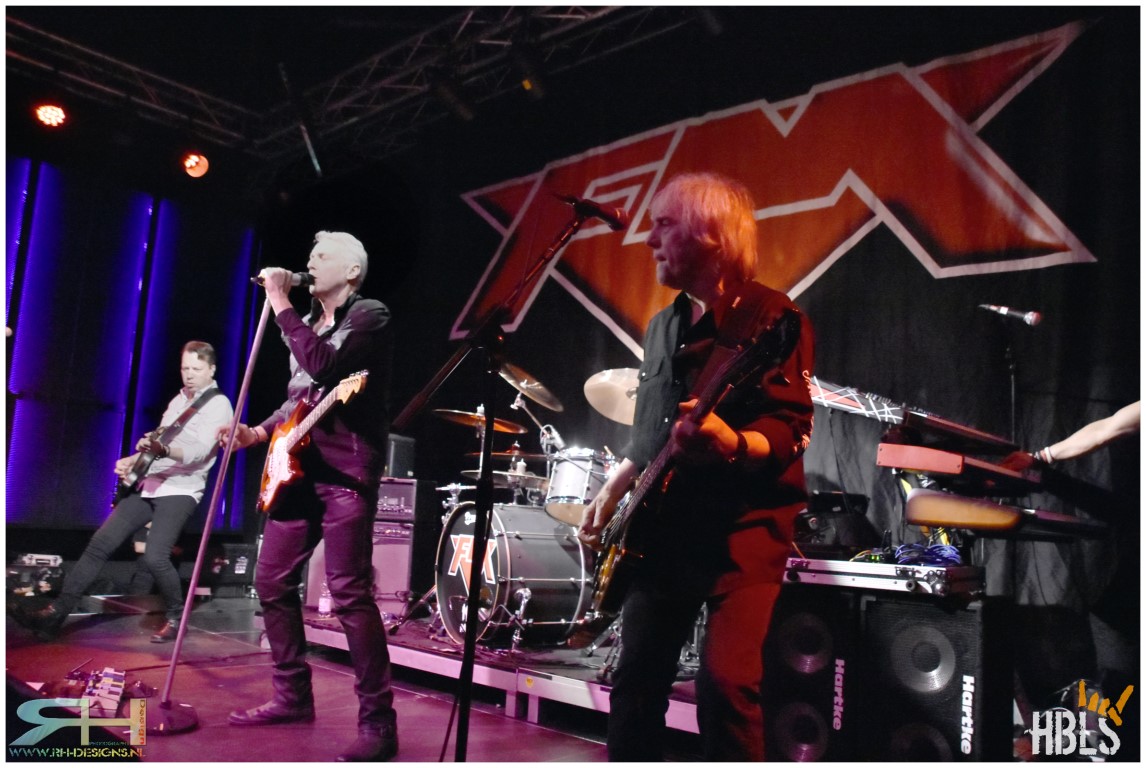 FM (& BloYaTop)
Roermond (NL)-ECI Cultuurfabriek-21 November 2019
A lot is happening in the clubs and venues these days and this time it were British melodic rockers FM and Dutch groove rockers BloYaTop that attracted the attention of Raymond Helebrand of RH-Design. So he went to Roermond and came back with a report and photos for HeadBangers LifeStyle.
On November 21th I headed to the beautiful ECI Cultuurfabriek Venue in the city of Roermond to see British melodic rockers FM. On the way to the gig I recalled my memories of one of the greatest melodic rock gigs we organized with Rock Justice back in 1994!! Yes indeed, FM, who were at the time on tour to celebrate their 10th anniversary. And to my knowledge, FM puts on good shows to this day. So let's go and see.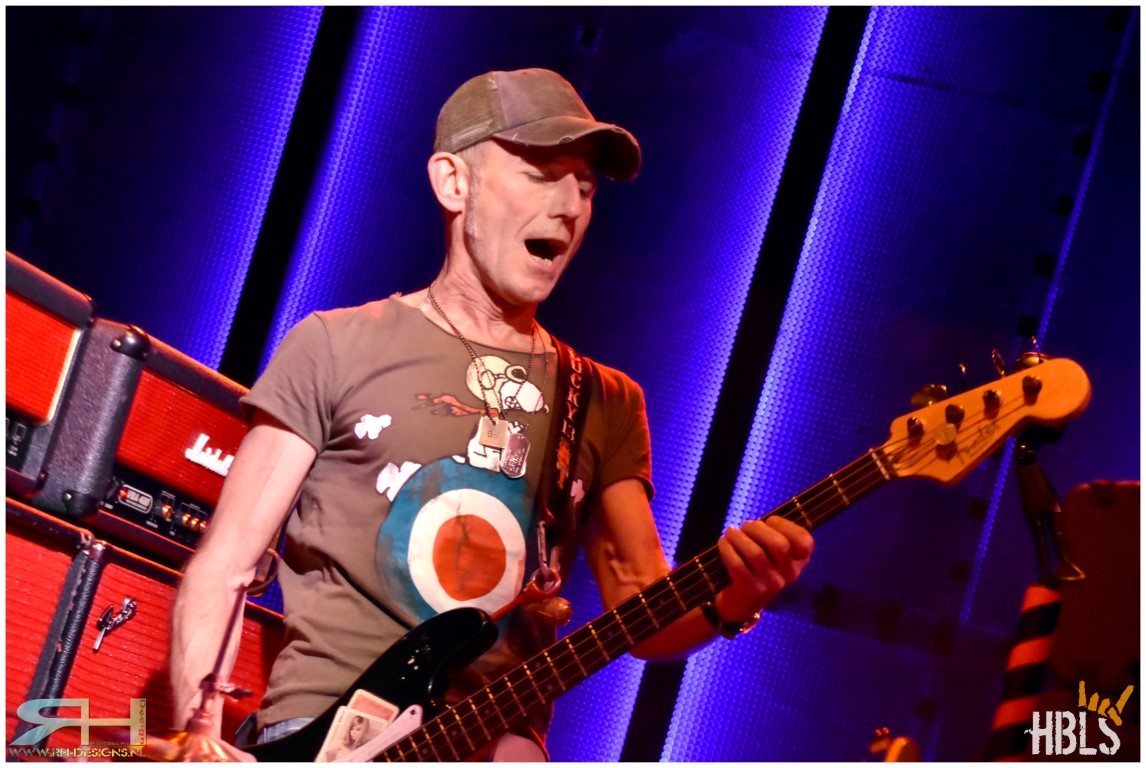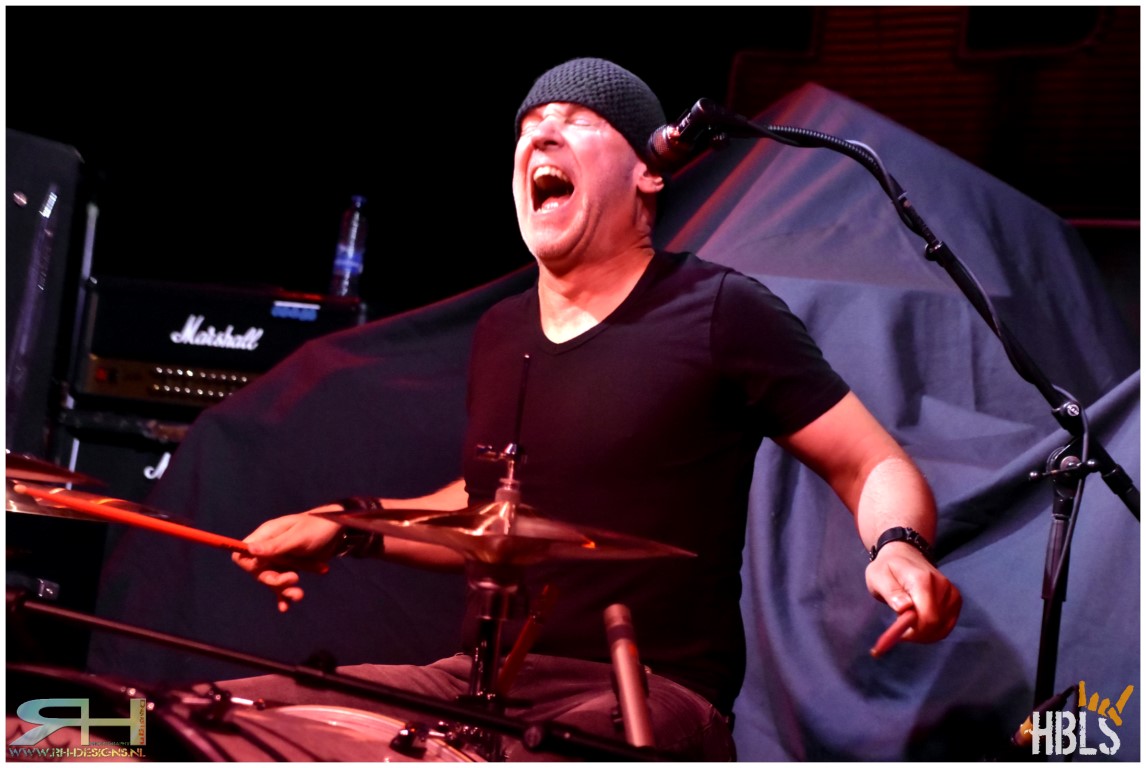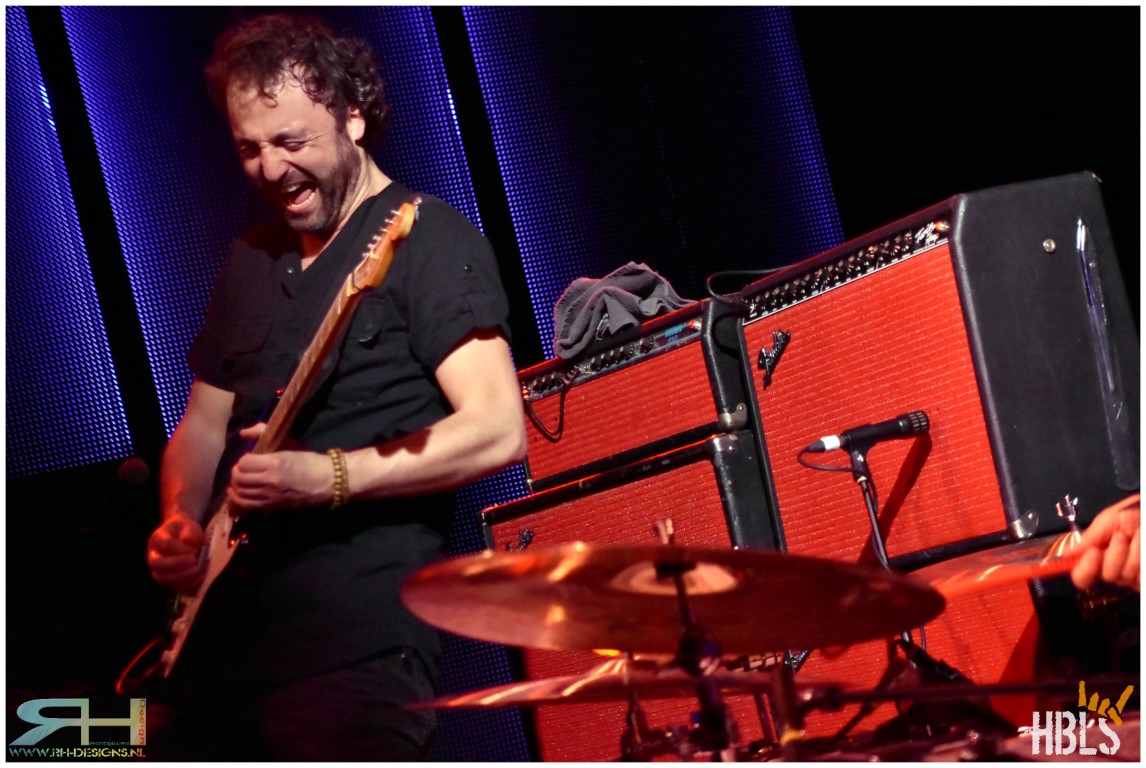 Arriving at the venue I was surprised that the hall was split halfway. This however proved to be a wise decision, that contributed to the ambiance. Around 150 people made their way to the show, and they got to see two amazing bands.
First to start, at 8.15PM, were Dutch "Groove" rockers BloYaTop. As always they made sure everything on stage looked fine and the sound was massive. The 45 minutes set consisted of songs from all 4 albums and so it was a great way to show themselves to the audience who was not familiar with them yet. ,,Mano Loco'' (2014), ,,Monster Movie Music'' (2018), ,,Demolition Crush'' (2012), ,,BBQ And Freezeburn'' (2014), ,,The Great Repple Depple In The Sky'' (2014), ,,Catch Me If You Can'' (2018), ,,Groove Control'' (2018), ,,Tornado Sally'' (2018), a amazing version of the Romantics song ,,Talking In Your Sleep'' and ,,Page 525'' (2014).
Mr. E (lead vocals, bass), Mark Ferguson (lead guitar) and Paul Hugo (drums, backing vocals) have managed to create a huge recognizable sound of their own. Best to be described as Blues/Groove/Hard-Rock. And as they are all excellent on their instruments, it is a joy to hear and see those guys perform. The only thing I could think of that is a bit sad, is the fact that no one had taken the time to adjust the lightning tonight, so Mr.E stood most of the show in the dark.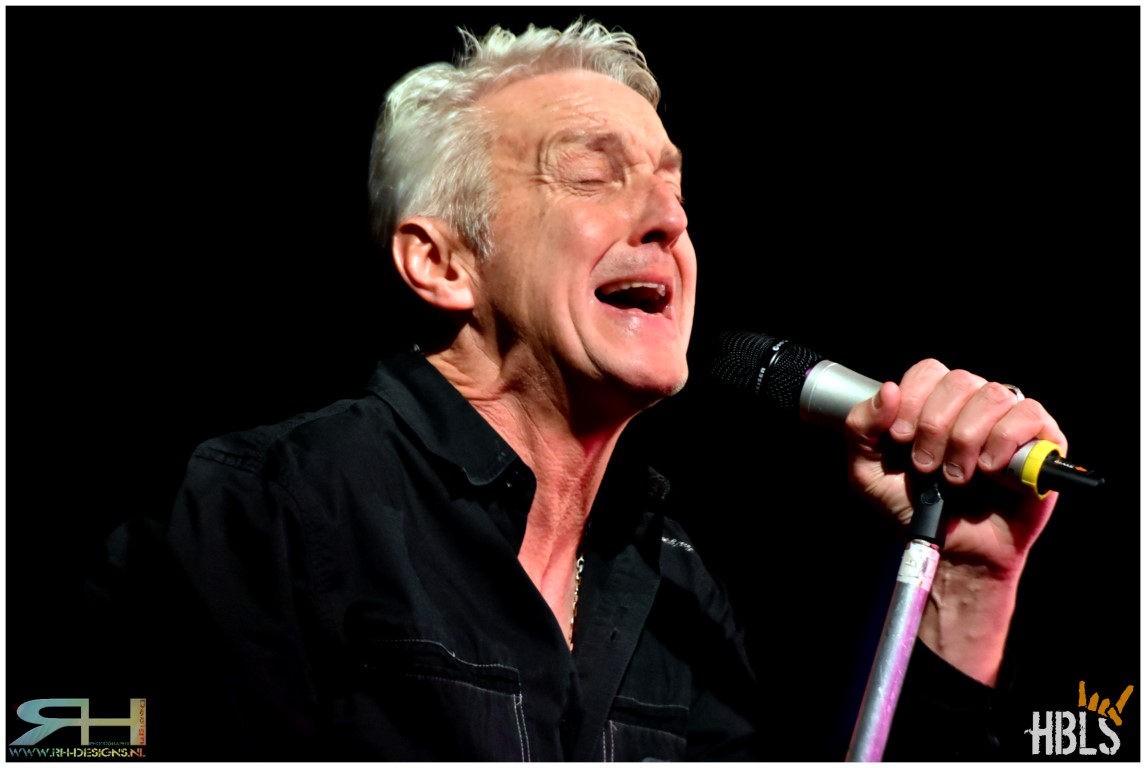 Around 9.30PM, it was time for FM to hit the stage of the ECI venue. With the exception of lead guitarist Jim Kirkpatrick, who joined the band in 2008, I got to see the same band as in 1994.
Within the first 2 minutes it was clear that these guys know how to put on a great gig. Steve Overland (lead vocals, guitar) still has a amazing voice. Even after 35 years performing in FM and his other projects like for instance Shadowman.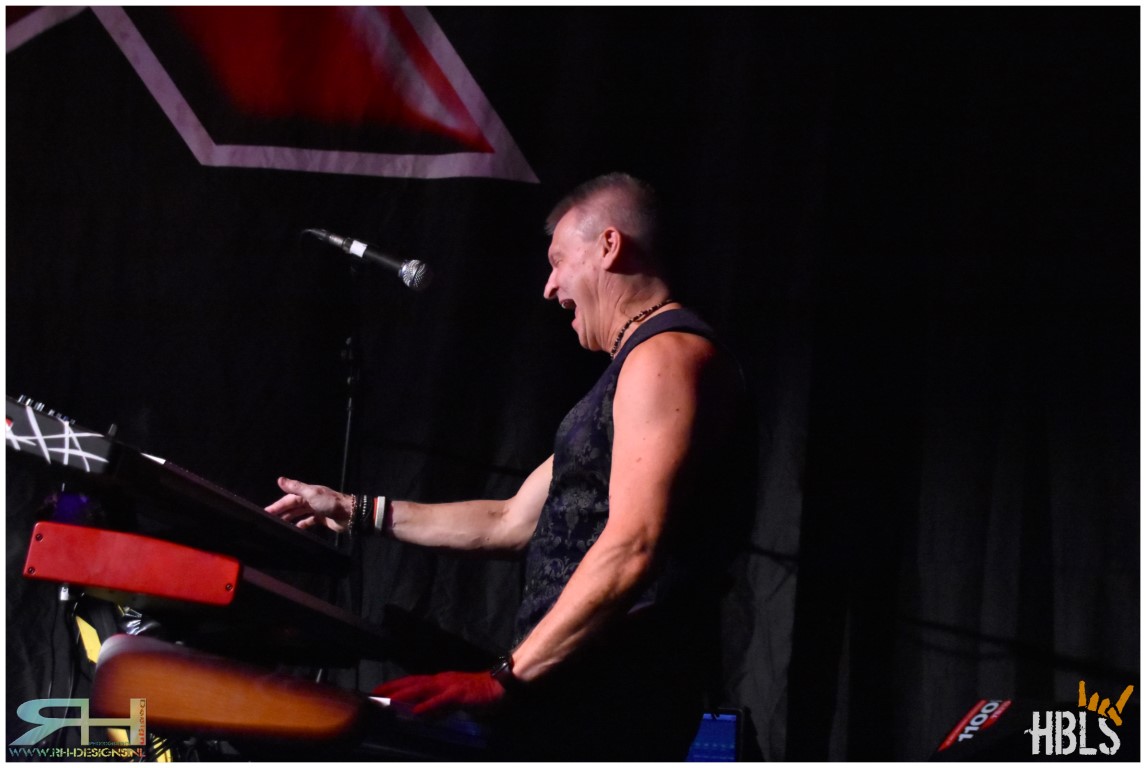 ,,Tough It Out'', ,,Don't Stop'', & ,,Bad Luck'' from 1989's "Tough It Out" open the evening. It is crystal clear the band and the attendees are having a good time right away.
The sound is great,however the stage lightning not so much, because bassplayer Merv Goldsworthy and keyboardist Jem Davis, were suffering the same problem as Mr. E before. Standing in the dark for the most time of the gig. But that is only a visual aspect. Hopefully next time ECI puts more attention to this details, when they decide to split the hall in half.
,,That Girl'', ,,Life Is A Highway'' and ,,Someday (You'll Come Running)'' continue the set.
The thing I remembered from the 1994 gig, as well as tonight, is the fact that the band manages to sing all the harmonies themselves!! And that on such a high level!!!! This is absolutely remarkable these days, because of 90% of the bands nowadays use backing tracks.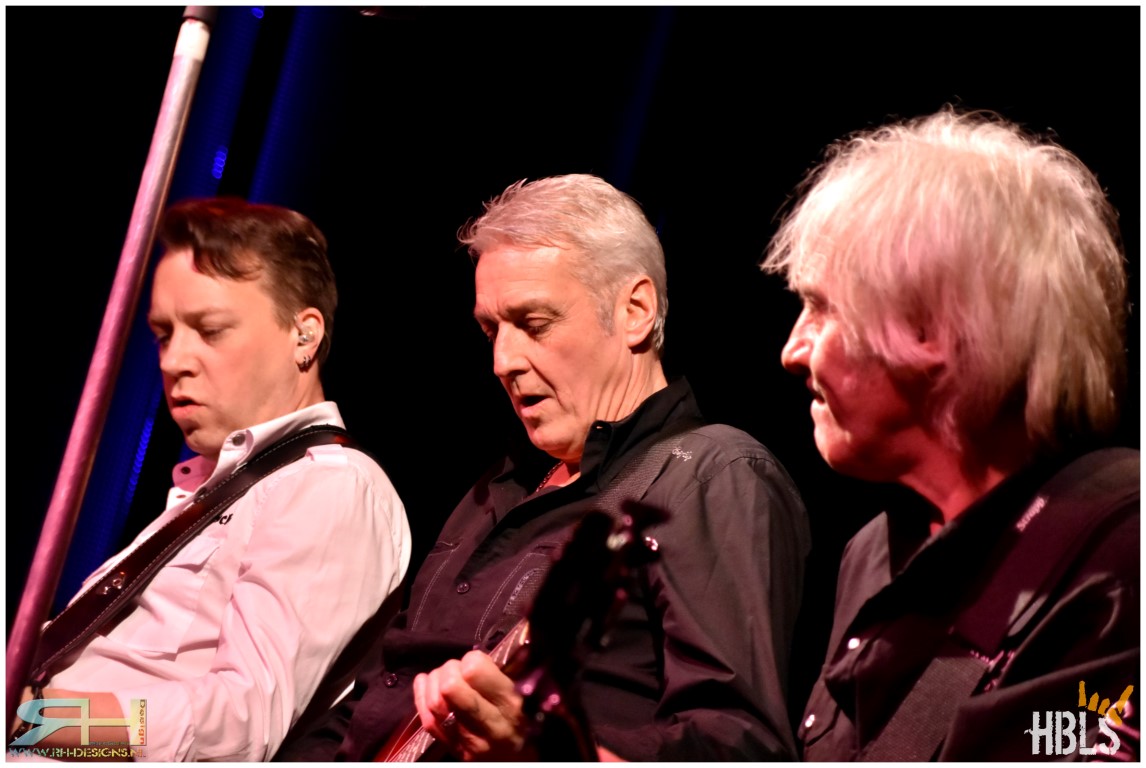 The setlist tonight is dominated by songs of the 'Tough It Out' album, that was released 30 years ago. ,,Everytime I Think Of You'', ,,Let Love Be The Leader'', ,,Obsession'', ,,Can You Hear Me Calling'', ,,Feels So Good'' ,,Tough It Out'' are all performed brilliantly.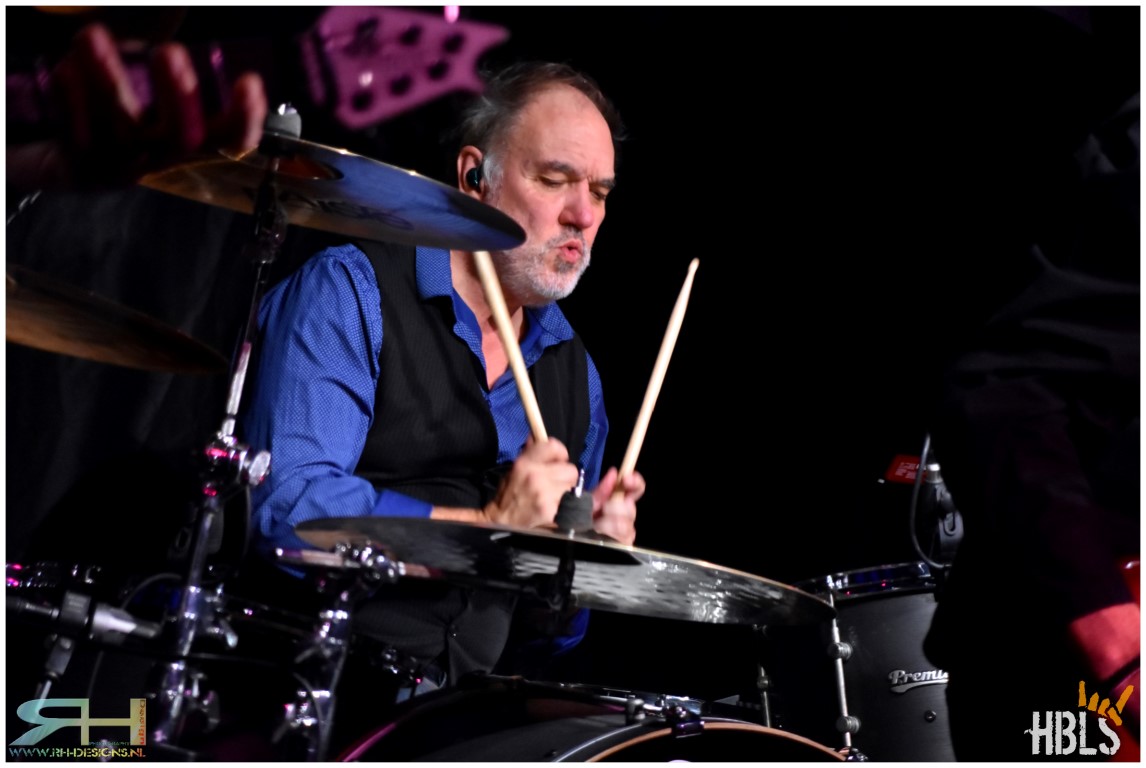 Pete Jupp (drums), Steve, Merv, Jem & Jim proved a band can still sound like they did in the 80s, not as a cheap money making machine but as an absolutely stunning live act.
,,The Dream That Died'', ,,I Belong To The Night'' , ,,Burning My Heart Down'' and ,,Killed By Love'' conclude the set for tonight.
The encore starts with a great performance of ,,Story Of My Life'', just piano and vocals and the last song of tonight is ,,Other Side Of Midnight''.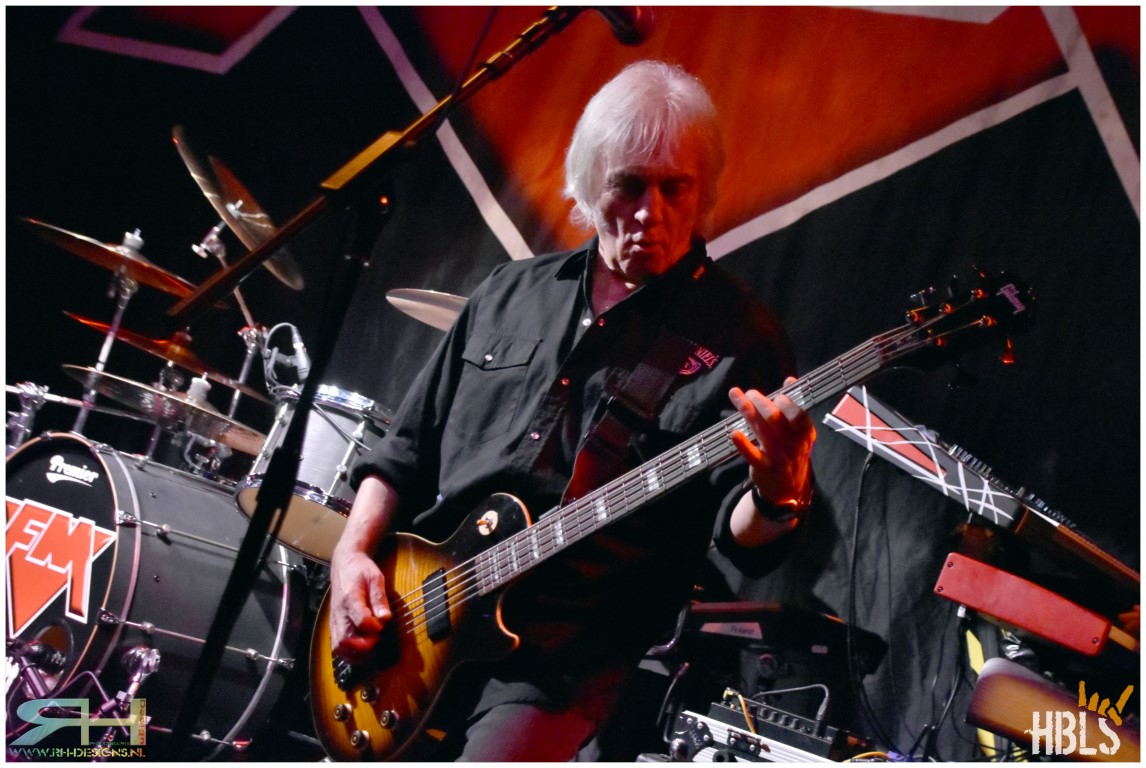 A great FM gig tonight and hereby I would like to nominate them for a spot on the 2020 Golden Age Rock Festival, because they just fit in perfectly for that!!!! If you close your eyes they do not seem to have aged a day since 1994.
—