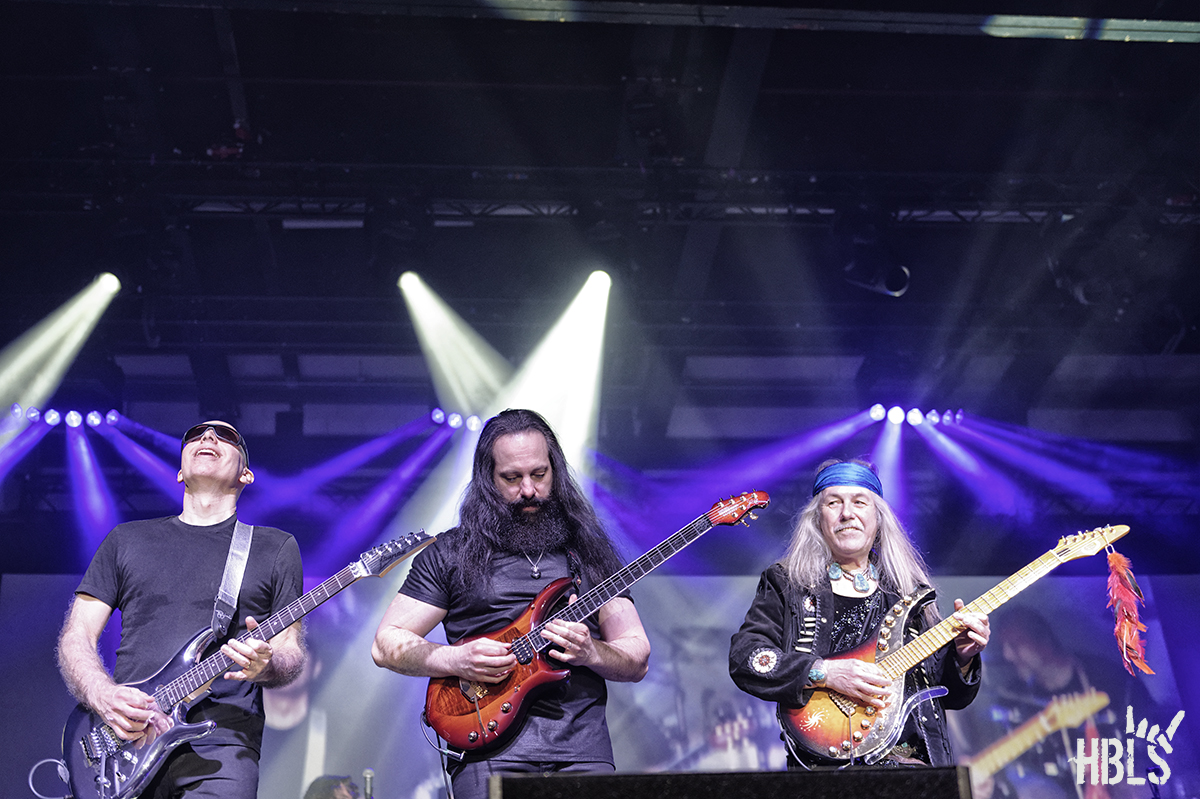 G3-Featuring: JOE SATRIANI, JOHN PETRUCCI
& ULI JON ROTH-Eindhoven (NL)-Klokgebouw-14 April 2018
G3 is a project of master guitarists Steve Vai and Joe Satriani and it started in 1996 and now twenty-two years later the G3 project is more popular than ever. The European leg of the G3 Tour 2018 features John Petrucci (Dream Theater, Liquid Tension), Uli Jon Roth (ex- Scorpions, Electric Sun) and of course Joe Satriani, aka Satch.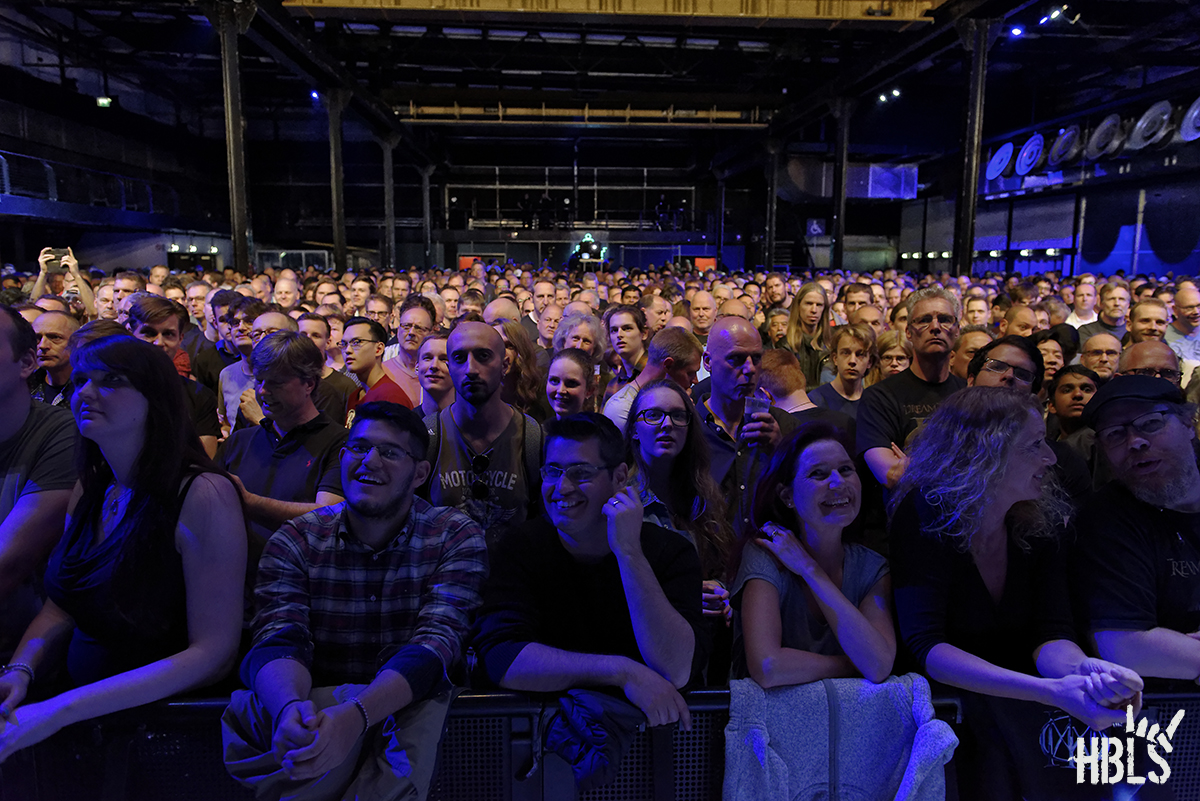 Tonight these three mighty axeman will set Eindhoven on fire with their arpeggios, hooks, riffs and solos and Uli Jon Roth, who released his last album 'Tokyo Tapes revisited, Live in Japan' in 2016, will do the kick off. Roth looks like he has just stepped out of a time machine with his hair ribbon and a silk "shawl" around the neck of his guitar…
Roth's five piece band consists of Nico Deppisch (bass guitar), Michael Ehre (drums), Corvin Bahn (keyboards), Niklas Turmann (lead vocals) and David Klosinsky (guitar) and the opener of the Roth set is an extended version of the amazing song ,,Sly Overture", the first track of Roth's solo album 'Transcendental Sky Guitar'(2000).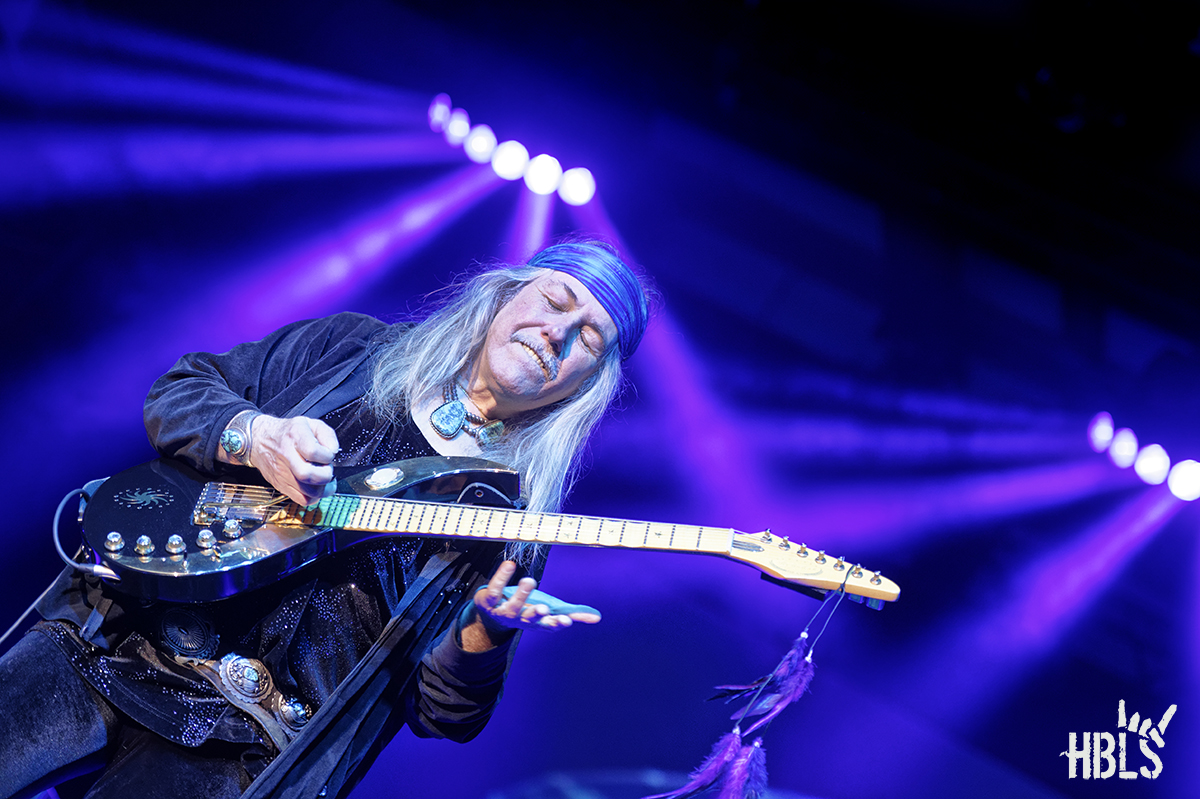 Of course we are also treated to old Scorpions classics like : ,,We'll Burn The Sky", ,,The Sails Of Charon", both from the album 'Taken by Force'(1977) and a magnificent version of ,,Fly To The Rainbow", which ends in an almost Jimi Hendrix-kind of guitar explosion! All these amazing songs featured brilliant guitar work by Roth, whose neo-classical style is really highly original; furthermore everybody noticed that the vocals of Turmann sounded a lot better than those of good old Klaus Meine!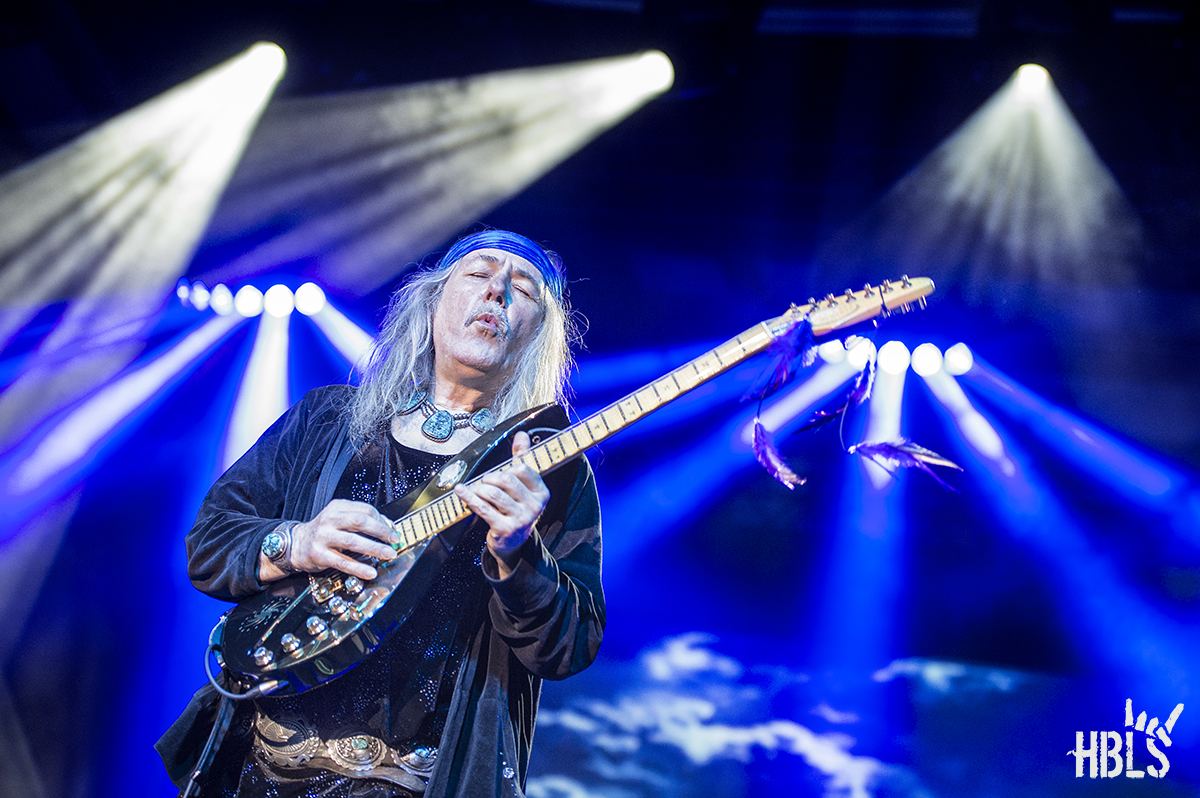 Next up is John Petrucci, who played a real metal set, sadly no Dream Theater (seeing the fact that I have been a DT fan from the early beginning) songs, but lots of material from his solo album 'Suspended Animation' (2005), which is an underrated album for sure! Petrucci was musically assisted by Dave LaRue on bass guitar and Dream Theater "pall" Mike Mangini on drums.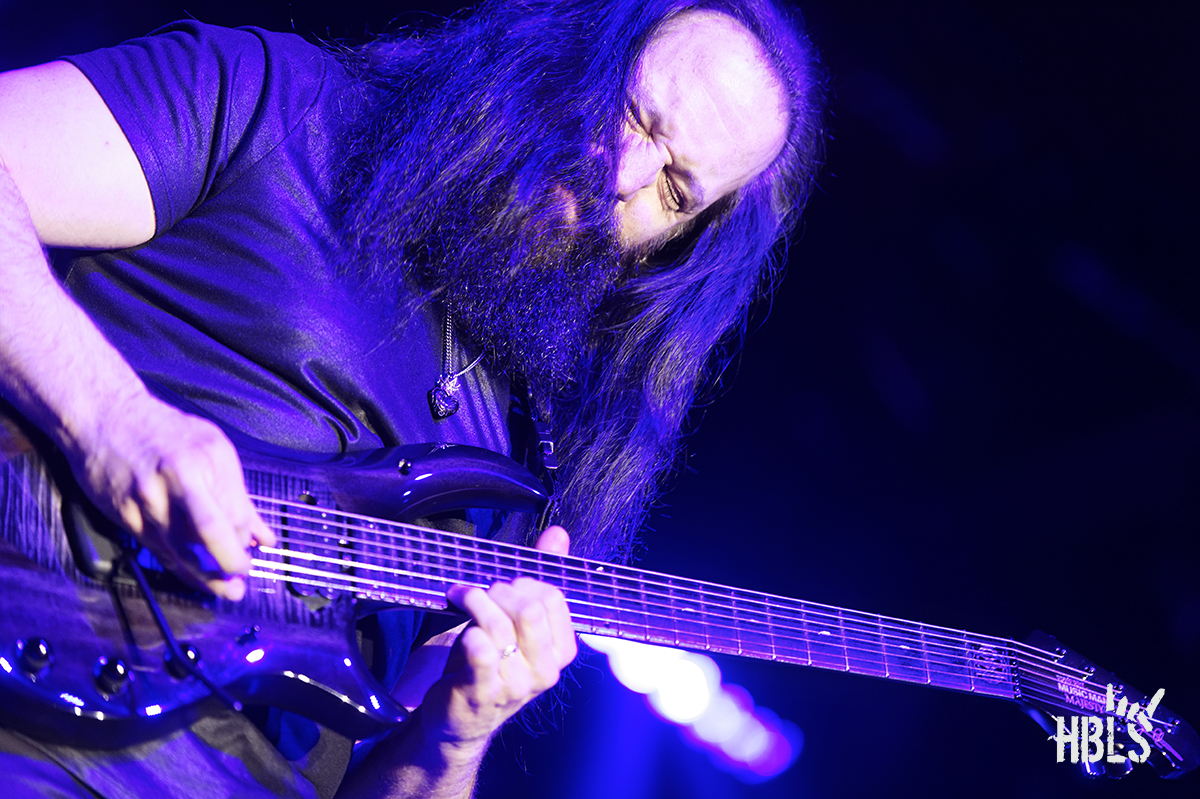 Petrucci played his ass off and songs like ,,Glassy-Eyed Zombies" and ,,Damage Control" really hit you in the face; such power and technical skills! One can truly say that Petrucci's high speed alternate guitar picking is second to none! The highly melodic Scottish-flavoured ,,Glasgow Kiss" ended this amazing, too short, set in a very satisfied way. One thing tough about Petrucci, I do not like is his beard; please get a shave John, you look like bloody Rasputin!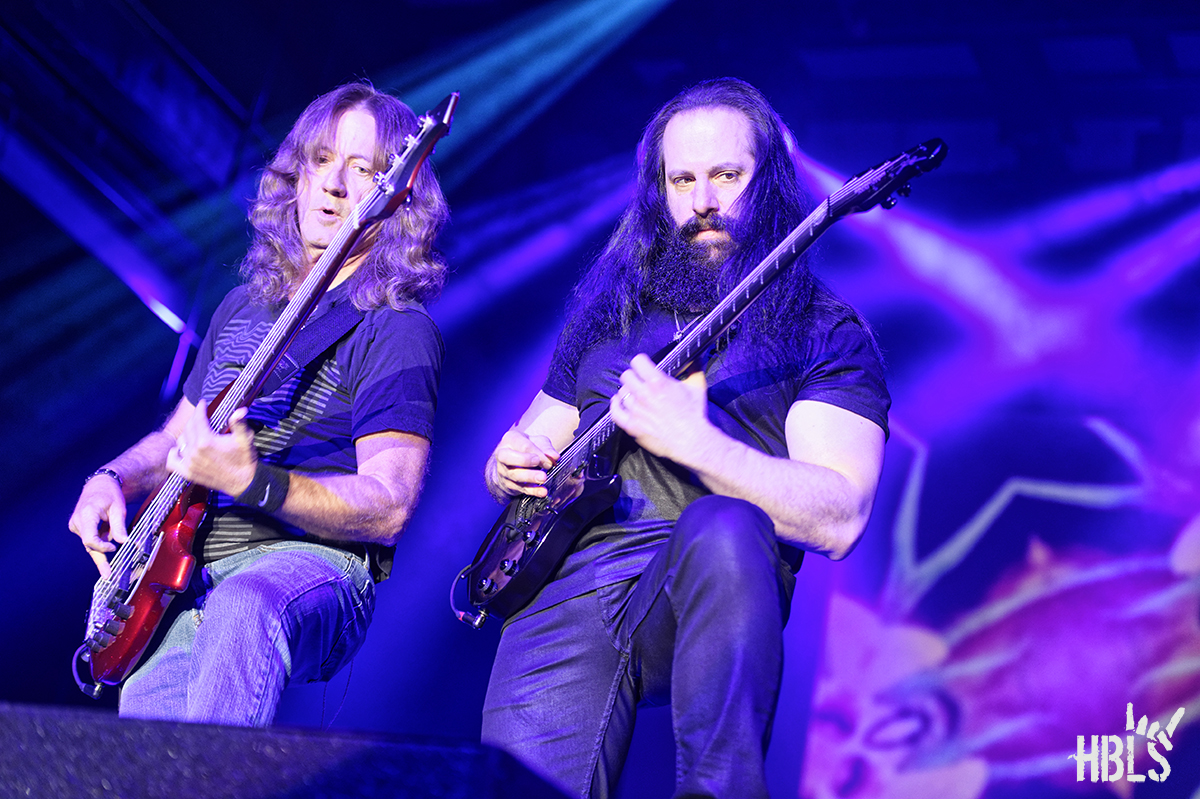 Third up this evening is Satch, who needs no further introduction, as he has just released his brilliant sixteenth studio album, called 'What Happens Next'. To my surprise Satch started with two (,,Energy" (upbeat driven) and ,,Catbot" (distorted and heavy)) songs from that new album and they really sounded awesome in the flesh. Two (,,Cherry Blossoms" (melodic power ballad) and ,,Thunder High On The Mountain" (with an awesome guitar duel between Satch and Keneally) more new songs followed, but in between Satriani (the third best guitar player after Jimi Hendrix and Alex Lifeson) pleases the audience with his classic up beat ,,Satch Boogie" from his "breakthrough" album 'Surfing With The Alien' (1987).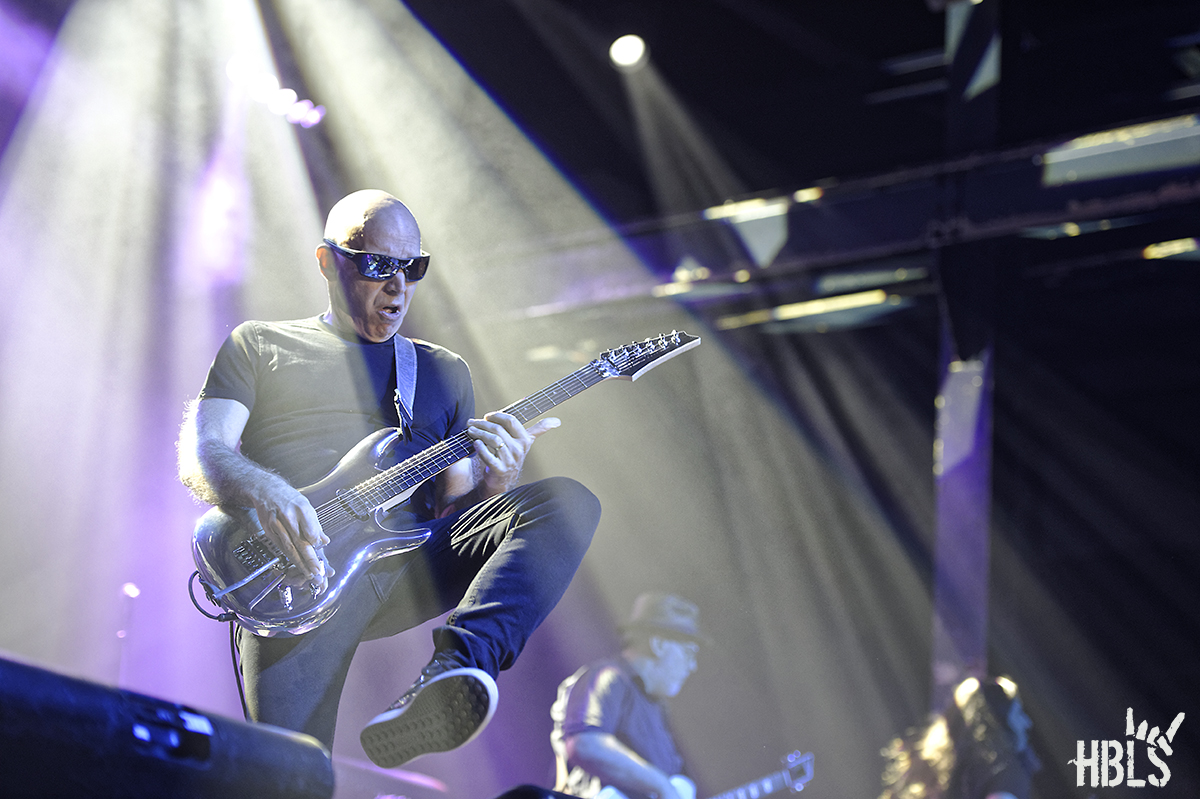 The "second" part of the Satriani gig started with the return to his classic songs like the super power ballad ,,Always With Me, Always With You" and the melodic song ,,Circles". Satch ended his marvellous set with the steaming ,,Summer Song", one of the best tracks of the his classic, must have album 'The Extremist' (1992). Satriani again proved to be the one of the best guitar pickers ever, as he plays so smoothly; furthermore it always looks so easy how he plays; but it is NOT, in fact. Personally, Satch could (read: should) have played a couple of songs more, but alas….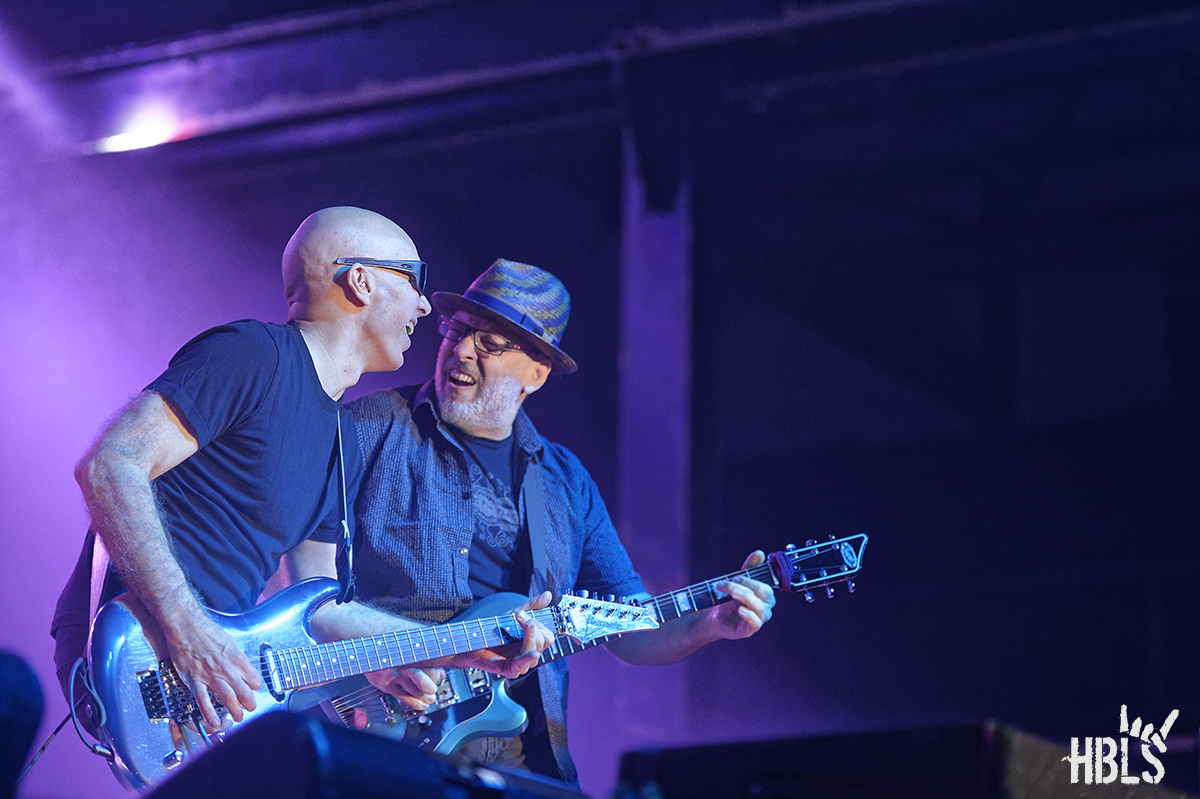 Fortunately the show was not yet finished as Roth, Petrucci and Satriani entered the stage again for a "threesome", featuring three classic rock songs, being: ,,Immigrant Song" (Led Zeppelin), ,,Highway Star" (Deep Purple), with excellent vocals of Niklas Turmann (Crystal Breed) and the classic Jimi Hendrix track – which is of course a Bob Dylan cover – ,,All Along The Watchtower", with lead vocals by Roth! What a way to end this marvellous guitar evening, can it get any better than this? Probably not, as this was a perfect night for guitar lovers with guitar orgasms galore.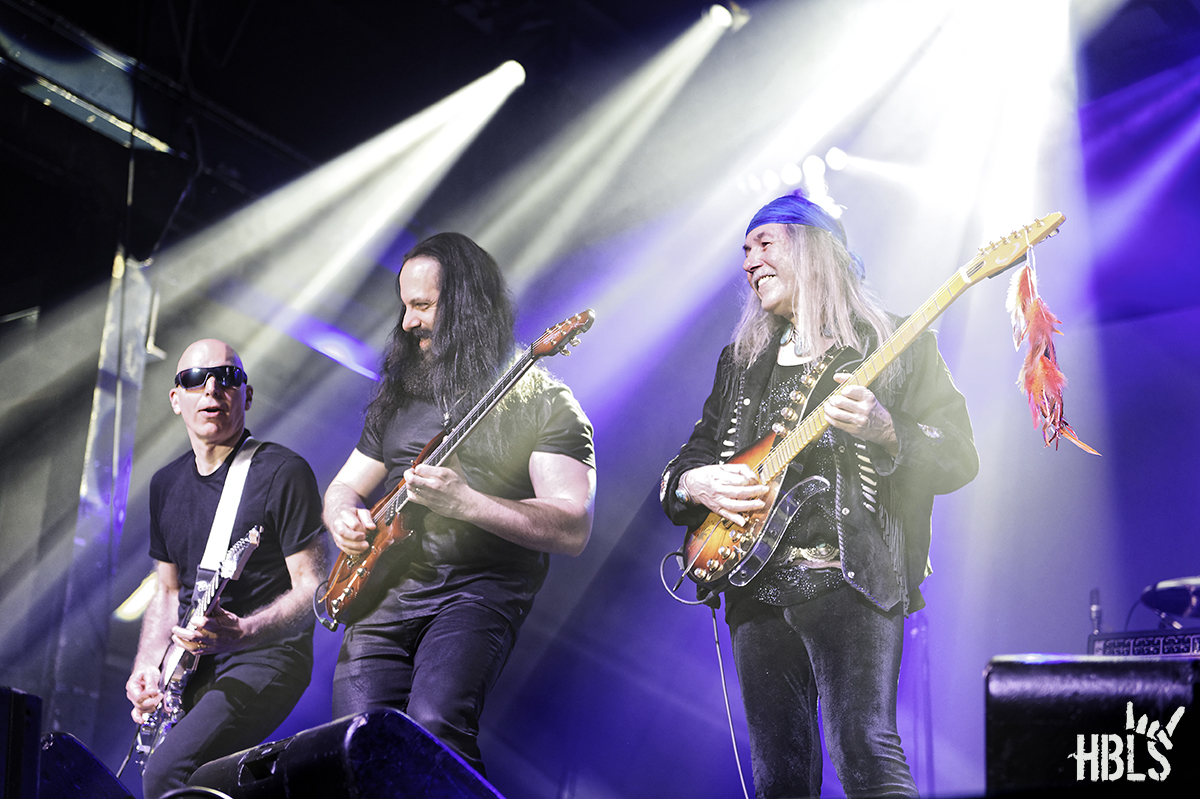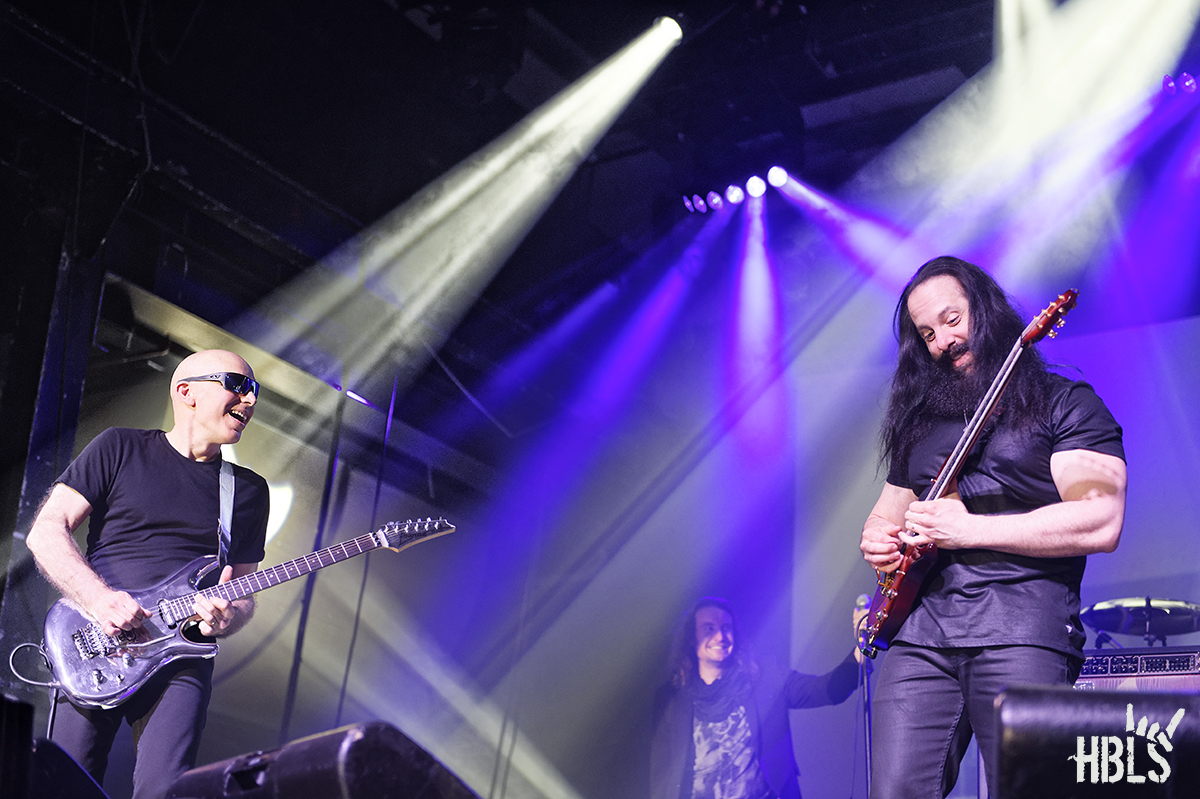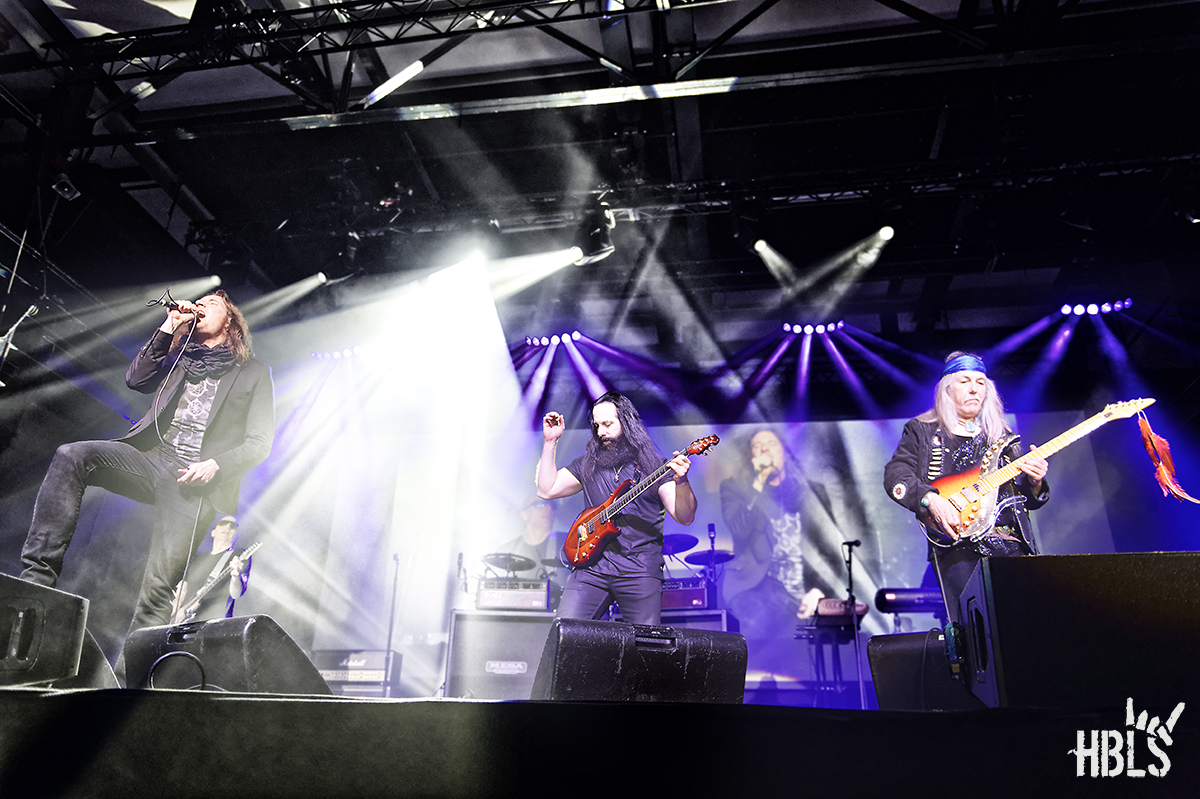 I sure hope they will release a CD from this more than excellent G3 Tour 2018!
—
All Photos by Dirk van den Heuvel of DCH-Photography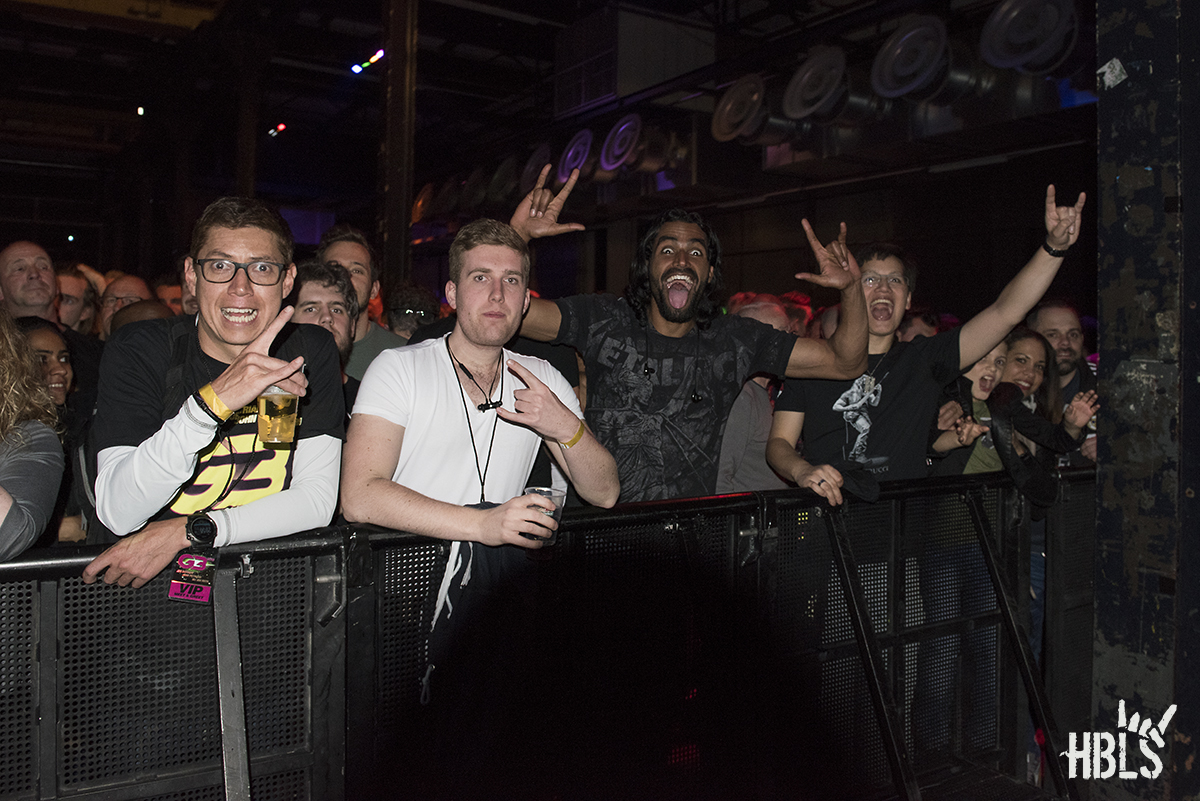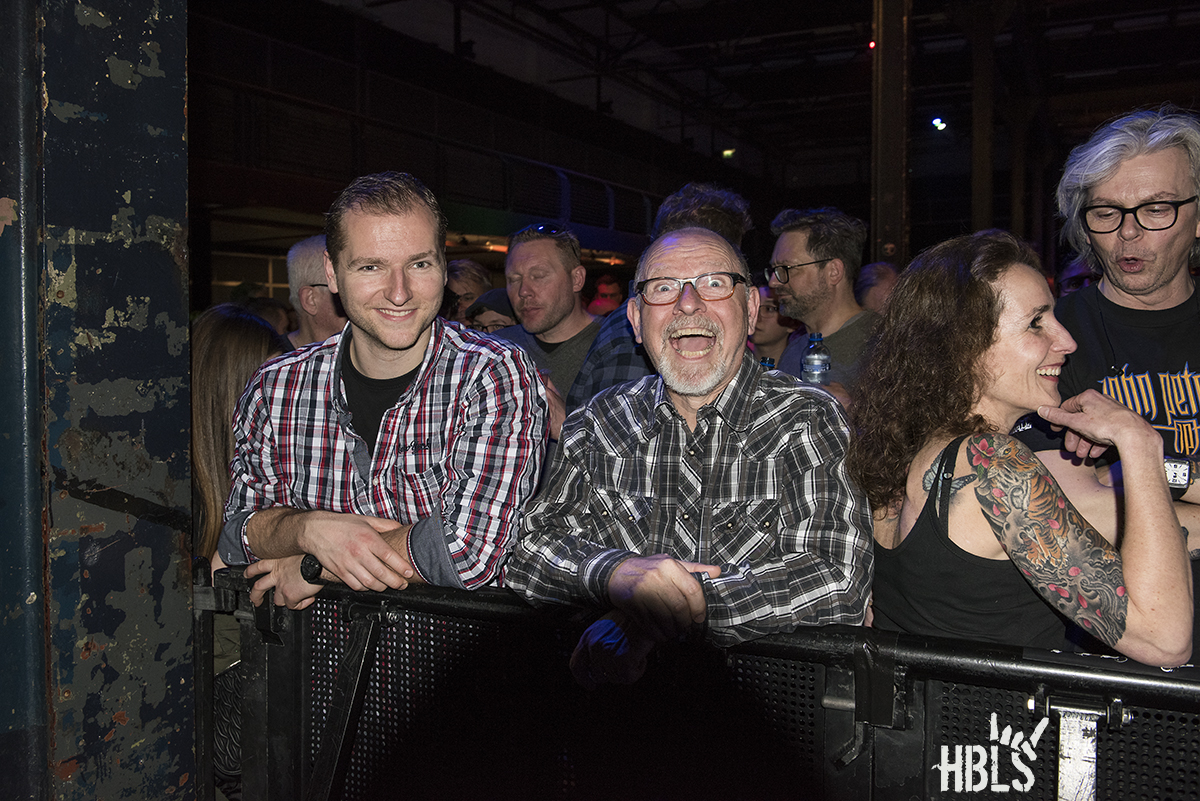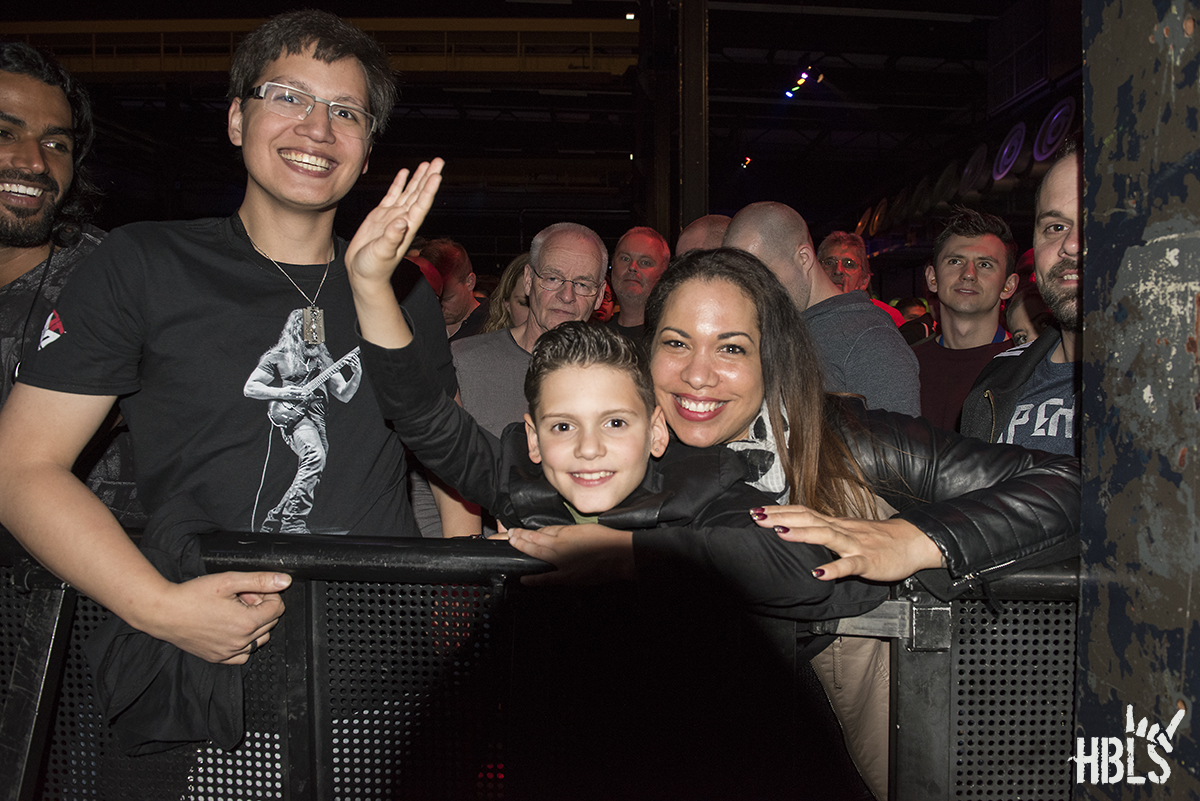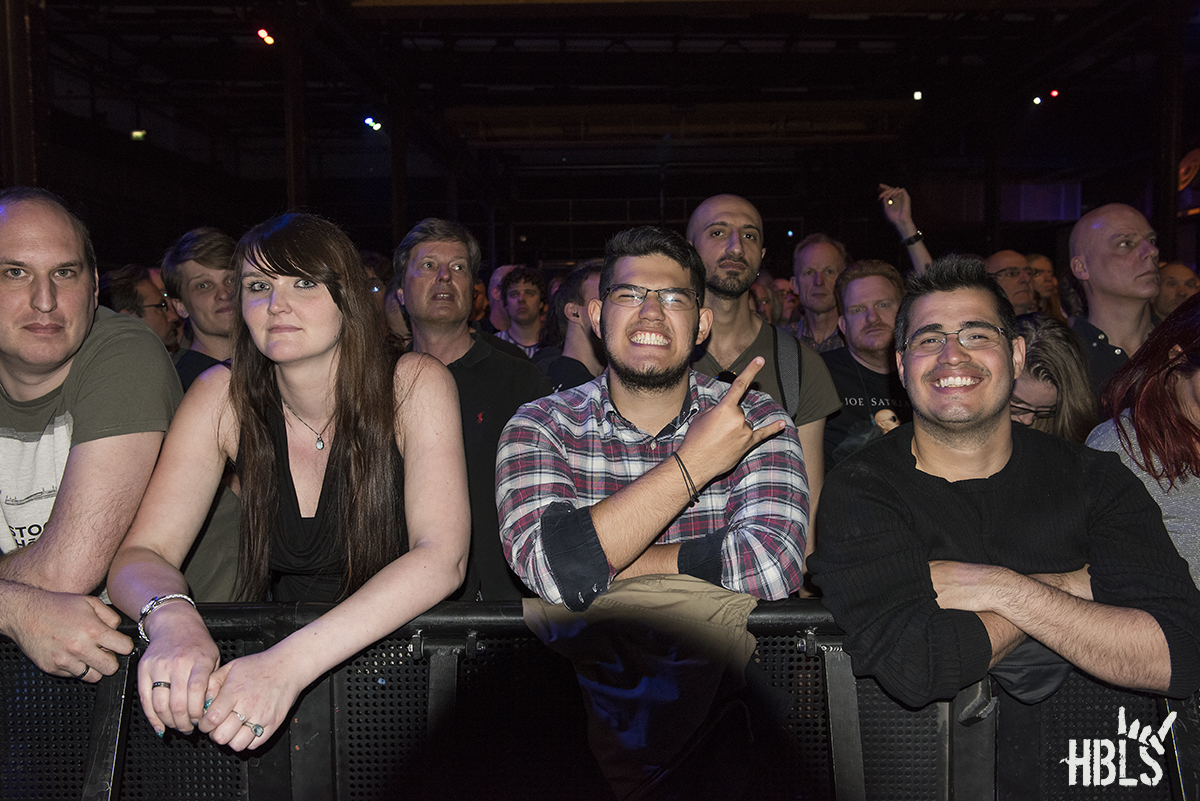 —
All Photos by Dirk van den Heuvel of DCH-Photography