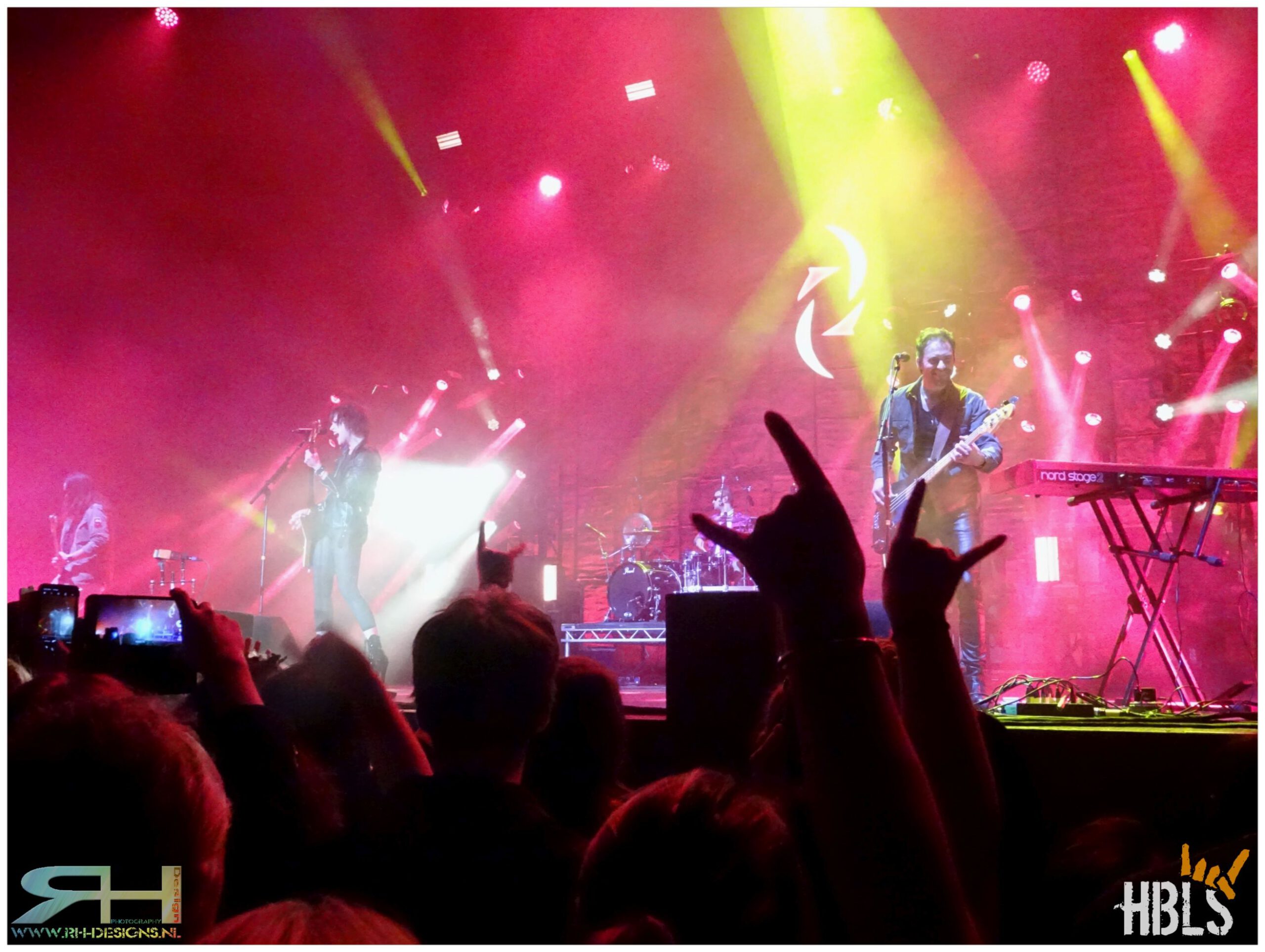 HALESTORM (& In This Moment & New Years Day)
Amsterdam [NL]-AFAS Live-20 November 2019
Whenever Halestorm is on the road in Europe and there is a chance to go and see them, Raymond Helebrand of RH-DEsign makes sure he doesn't miss them. For HeadBangers LifeStyle he went to 'Palladium' in Cologne (DE) on November 14th and to 'AFAS Live' in Amsterdam (NL) on November 20th and decided to write a combined review for both shows.
Halestorm did not come alone to Europe and the UK. They have brought two special guests on the road.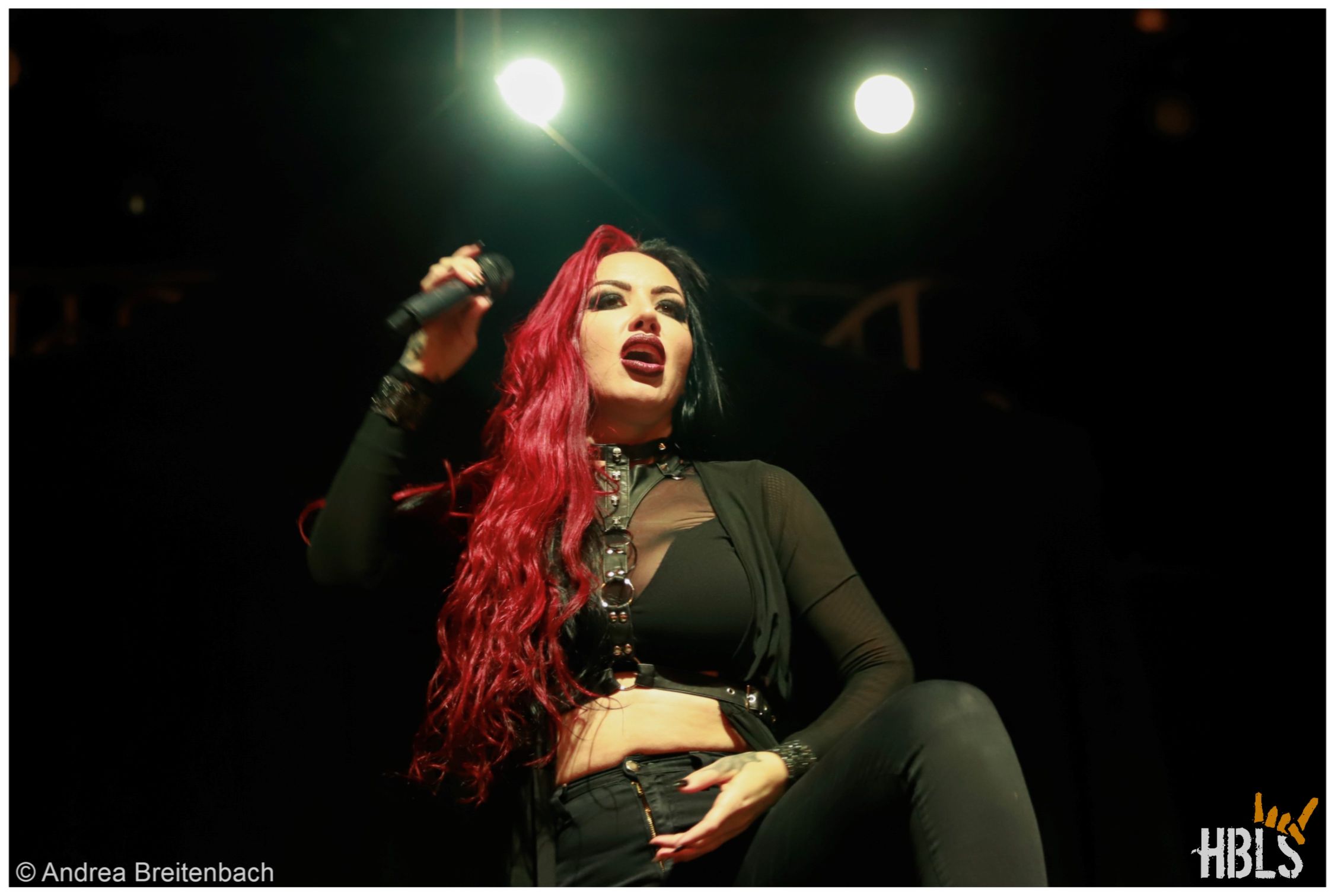 The first one is New Years Day.This band formed around Ash Costello (lead vocals) is not exactly a newbie. They started in Anaheim, California in 2005 and so far they have released 4 albums, the latest one is 2019's 'Unbreakable'.

They used the 30 minutes they had wise. They showed what they are good for and played 6 songs from the last two albums.


Between 2005 and 2019, a lot changed in the personnel department of the band, as Ash is the only remaining original member. However, she is a great front woman and her band mates are also going for it, full power. The sets for both Cologne and Amsterdam are identical. ,,Come For Me'' , ,,Shut Up'' and ,,Skeletons'' from 'Unbreakable'(2019). And ,,Defame Me'', ,,Kill Or Be Killed'' from 'Malevolence'(2015). They also played the Pantera cover ,,Fucking Hostile'' during which Ash directed all females to the mosh pit! A nice band to see and hear live!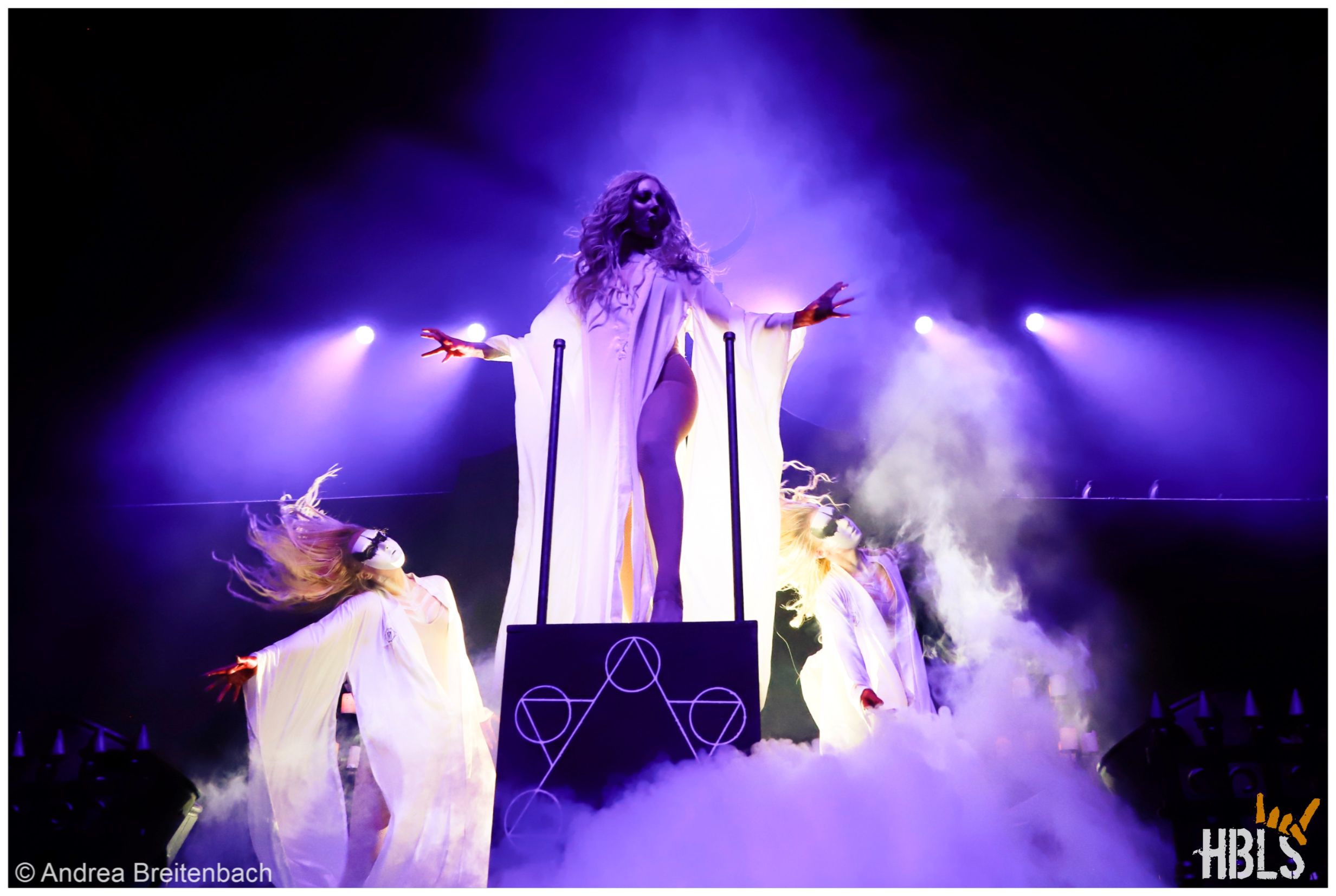 The second band on this tour is In This Moment which was founded in Los Angeles in 2005 and have 6 albums under their belt.

To be honest, this band confused me because it was a bit of too much of everything. Lead singer Maria Brink's sound was too much screaming and at times it sounded as if she stood in a tunnel. I think the microphone headset she used was the cause of this not so pleasant sound. Even in the moments between the songs.
The theatrical part of the show was also very confusing to me, because I could not see the link or the plus side to this act. It was like someone threw Lady Gaga and Marilyn Manson in a blender, added some Ghost to it for the flavor and the result was In this Moment.
When I looked around at both shows, the band was not able to hold the crowd's attention for the complete 60 minutes set. Yes, this works for one or two songs, but not for 60 minutes. I also spoke to some people who had seen this band before and they said that somewhere along the way they made a switch from kick ass high energy shows to this theatrical approach. Maybe a good time to find some middle ground here.


The sets, on both nights were identical. ,,River Of Fire'' from latest effort 'Rituals' (2017). ,,Natural Born Sinner'' and ,,Big Bad Wolf'' from 2014's 'Black Widow''. ,,Legacy'', yet unreleased and probably from the upcoming release 'Mother'. Plus 3 songs from the 'Blood' (2012) release: ,,Adrenalize'', ,,Blood'' and ,,Whore''.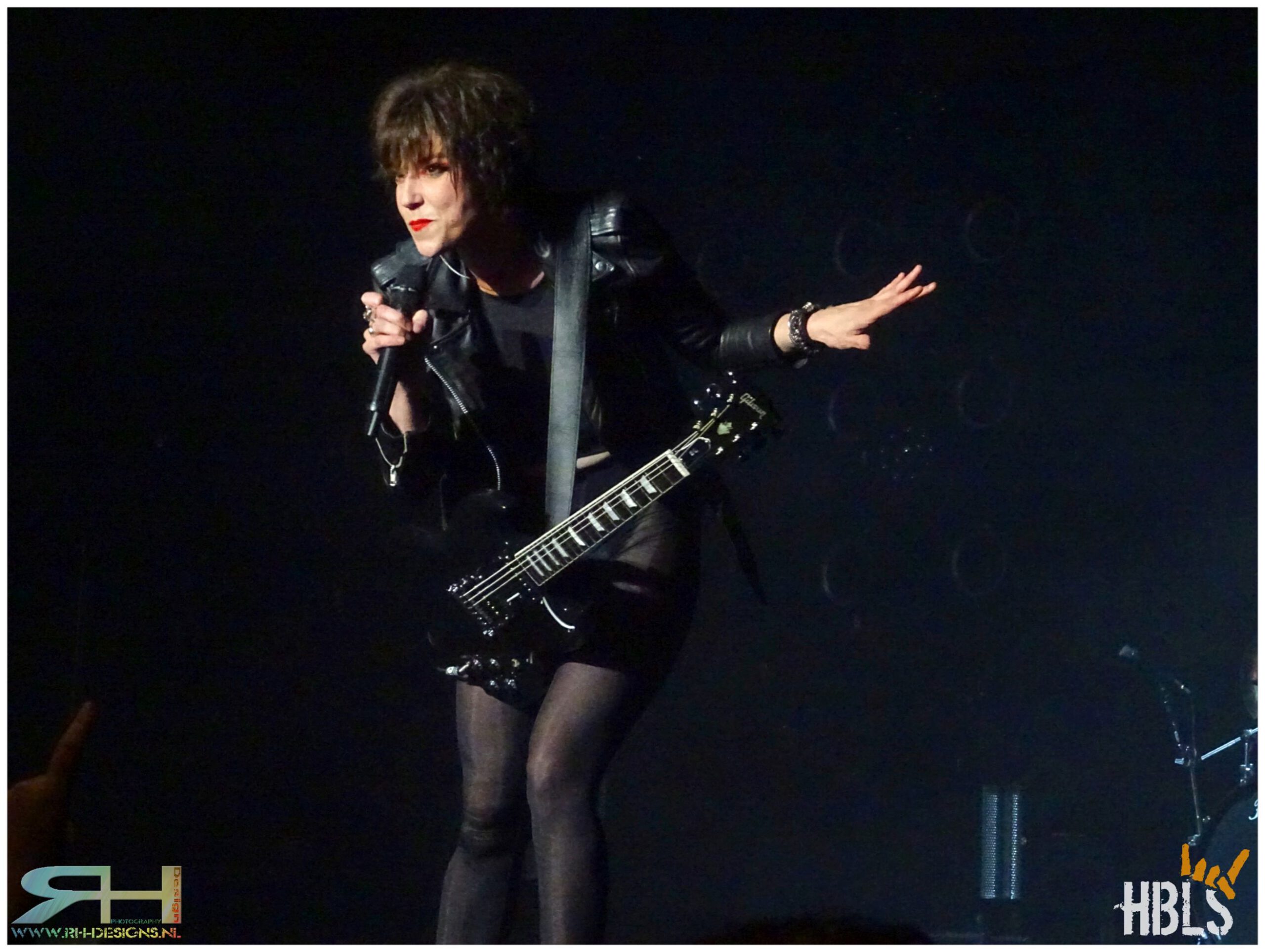 And then came Halestorm! Really a band to my heart. No theatrics, no nonsense rock and roll. Let the music do the talking.
The sound on both evenings was absolutely amazing. Big shout out to the sound engineer of the band. This crystal clear sound, the wisely chosen light show and of course the stunning performance of Lzzy Hale (lead vocals, guitar), Arejay Hale (drums), Joe Hottinger (lead guitar) and Josh Smith (bass), made these shows nothing less than stunning.

The band also did the fans that joined more than one show a favor by not playing identical set lists on both nights. People who have been to a Halestorm show, know how good this band is live. It is almost impossible to deliver on this level every night, but somehow they manage to do it anyway and it is noticeable how much they enjoy doing it.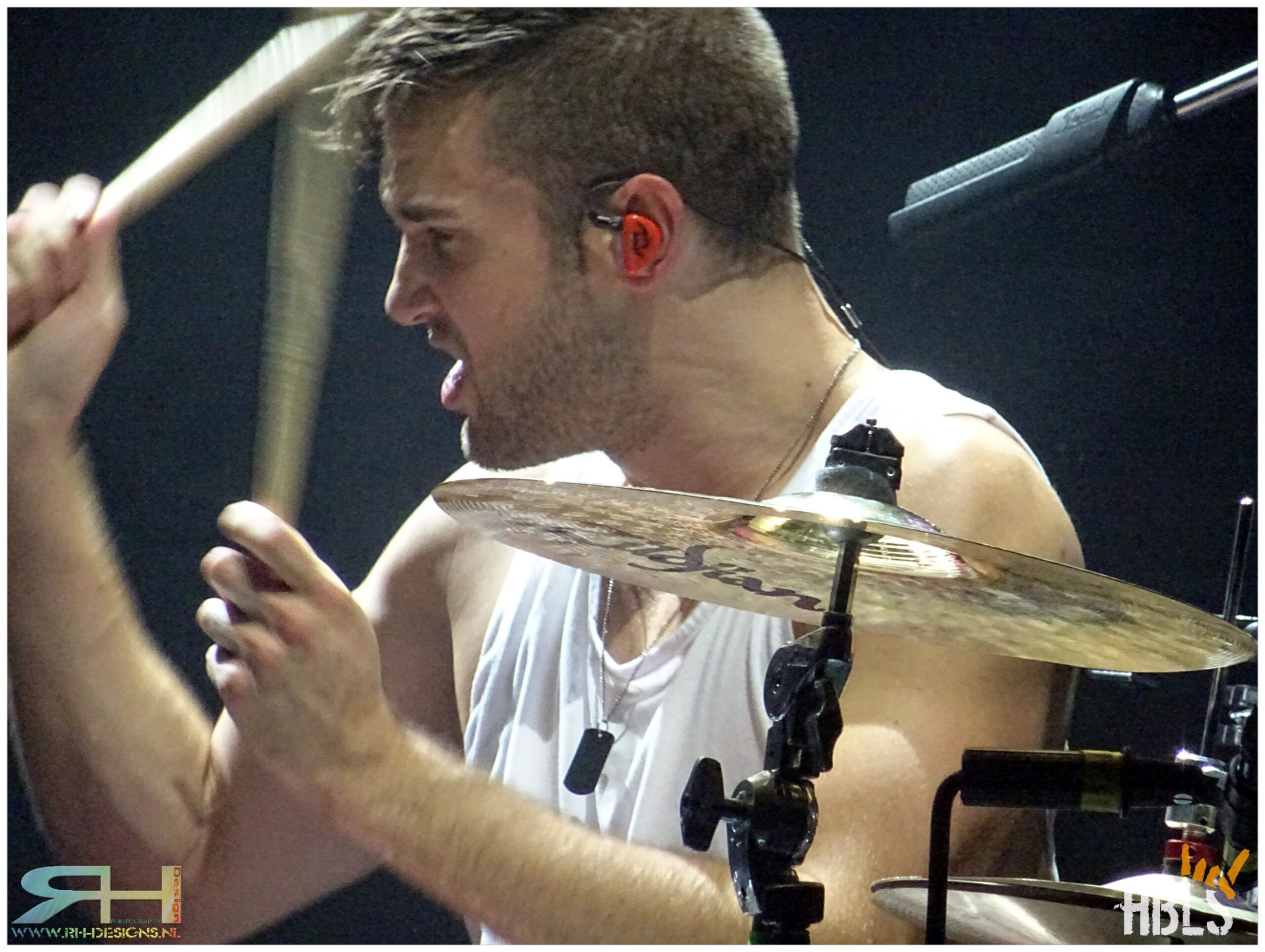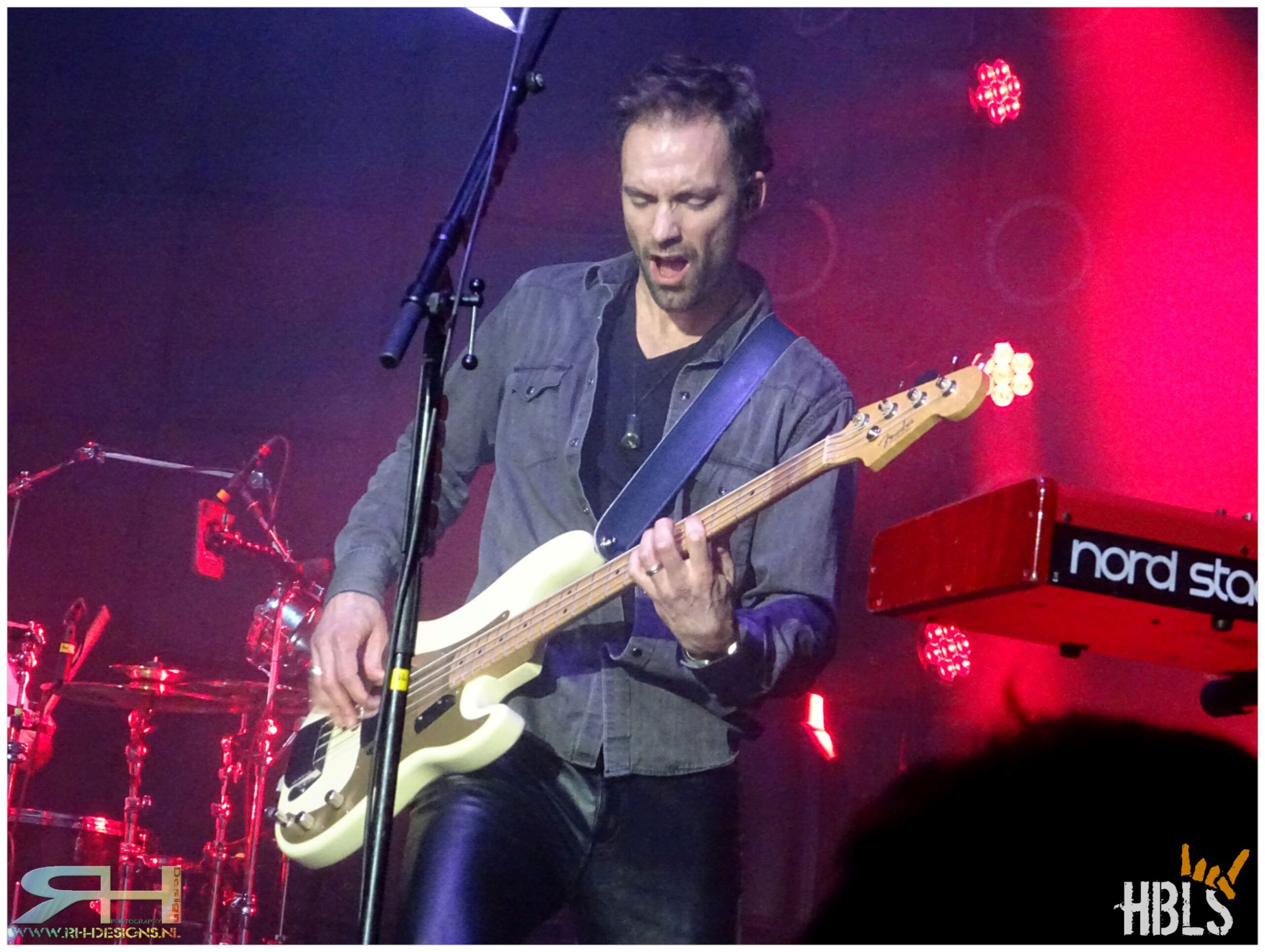 This is truly a special band and all four members contribute in their way to it. Arejay is a remarkable drummer and showman. Josh is such a amazing bass player, who lays down the groove for the band. Joe is a gifted guitar player. The solo spots he gets, do not let any discussing to that fact and front woman Lzzy is besides a very, very, very talented and gifted lead singer (maybe the best around at this moment), also a great guitar player, keyboardist and, most of all, performer. She just knows how to set a room on fire and to get the attention of all the people in the venue.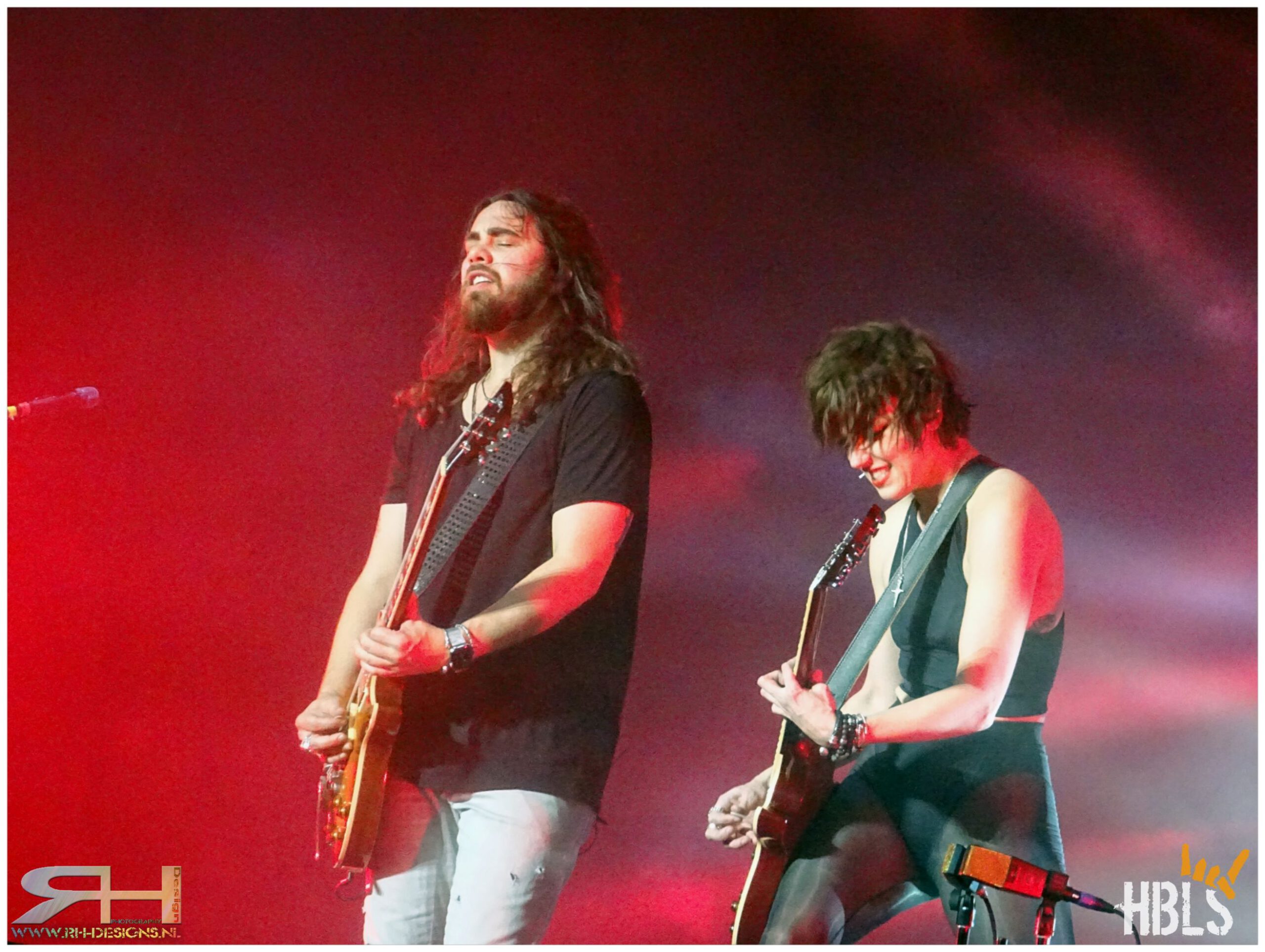 The best thing however is, they manage to pull this kind of crazy off, without showing off or any sign of arrogance.
To me the biggest highlight was, the just piano and vocal version of the medley ,,Break In/Dear Daughter/Someone Like You (Adele) '', Ms. Hale played at the Amsterdam show. WOW!!! Goosebumps all over.
Like I said before, both shows did have some identical songs but also different ones. ,,Freak Like Me'', ,,Love Bites (So Do I)'', ,,Mz Hyde'', ,,I Get Off'', ,,Familiar Taste Of Poison/Amen'', ,,Chemicals'', ,,Do Not Disturb'', ,,I Am The Fire'', ,,Uncomfortable'', ,,Black Vultures'', ,,Here's To Us'' and ,,I Miss The Misery''.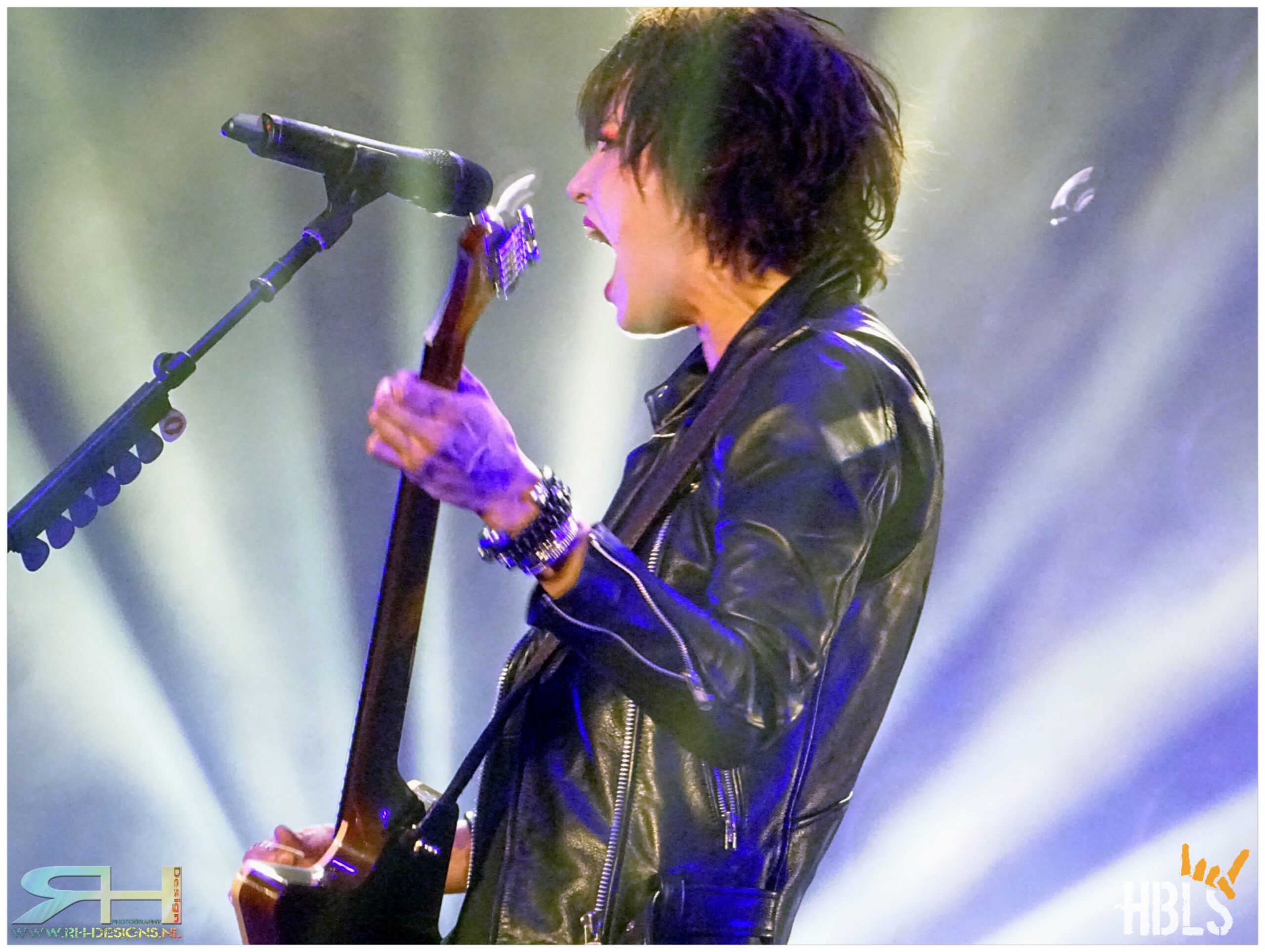 In Cologne the band also played ,,Vicious'', ,,The Silence'' and ,,She Won't Mind'' and in Amsterdam we got ,,Killing Ourselves To Live" plus the medley of ,,Break In/Dear Daughter/Someone Like You".

ANYWAY, both gigs were amazing. Lzzy and her guys did what they always do: delivering the goods and both nights the place was on fire.


Now we have to wait for the next time they will be around. Hopefully somewhere in 2020!!!

—

IN THIS MOMENT and NEW YEARS DAY photos courtesy of Andrea Breitenbach

HBLS Beauty & Lifestyle interview with Ash Costello of NYD here

#halestorm #inthismoment #newyearsday