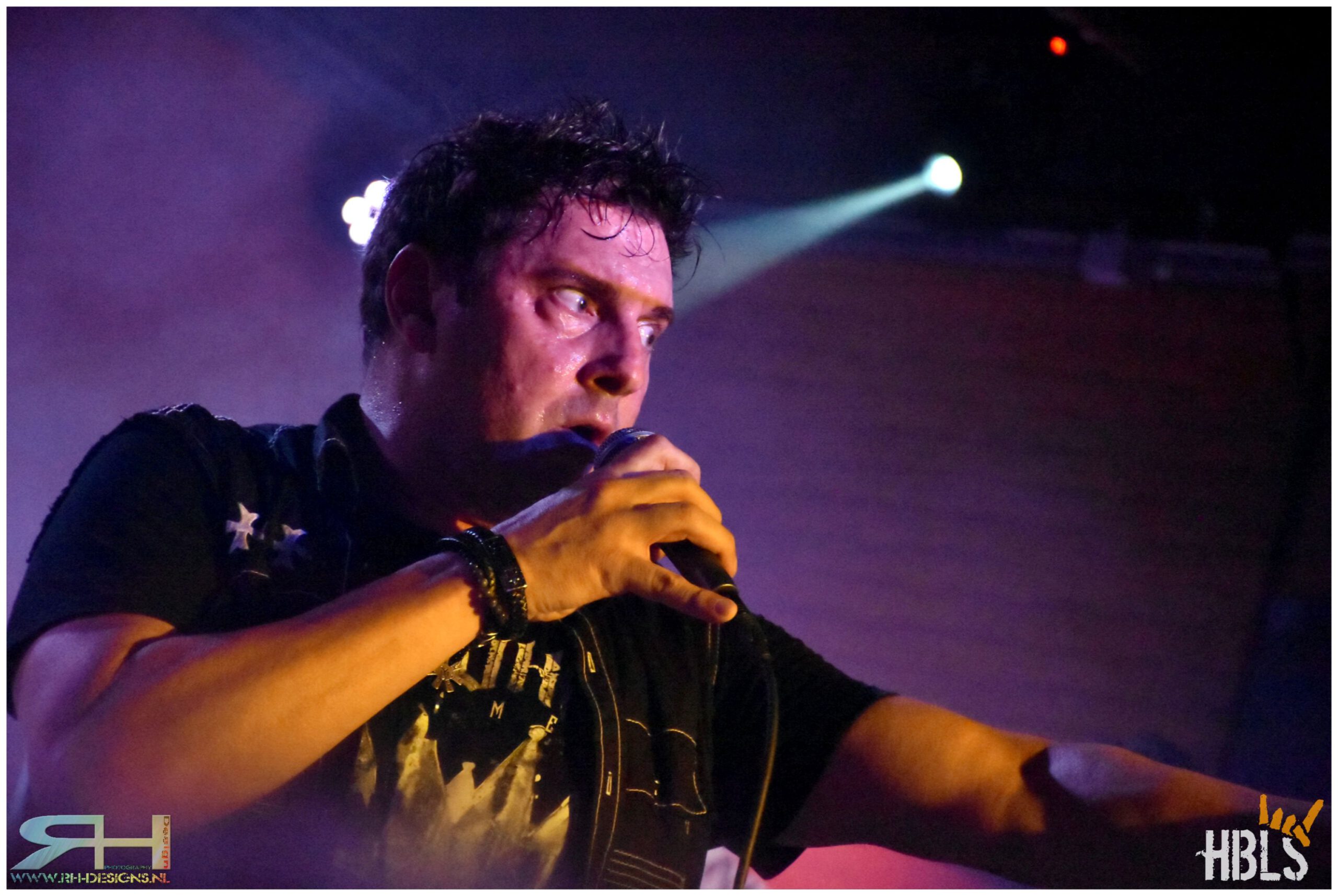 HARDLINE (& Savage Sin)
Bilzen [B]-South Of Heaven-15 September 2019
It is not often that HARDLINE visits the Benelux so when American singer Johnny Gioeli and his European bandmates visited Belgium HeadBangers LifeStyle's Raymond Helebrand of RH-Design went to Bilzen to watch the show and shoot some pictures. He came back with the following report.
On one of the last summer days I drove to the always-nice Belgium for an evening with Hardline. They are currently on tour to promote their latest studio effort `Life'.
Although I have always enjoyed the music of Hardline and especially the 1992 debut album 'Double Eclipse', I somehow, never had the chance to see them live in action. So when I heard they would play in Bilzen (B), near Maastricht, I had to go.

This was the first time I visited the 'South Of Heaven' club/bar and I have to say, it is a very nice venue. When I arrived people slowly started to come in and the venue was already filled with approximately 150 people when tonight's support act Sin Savage (from Belgium) started playing.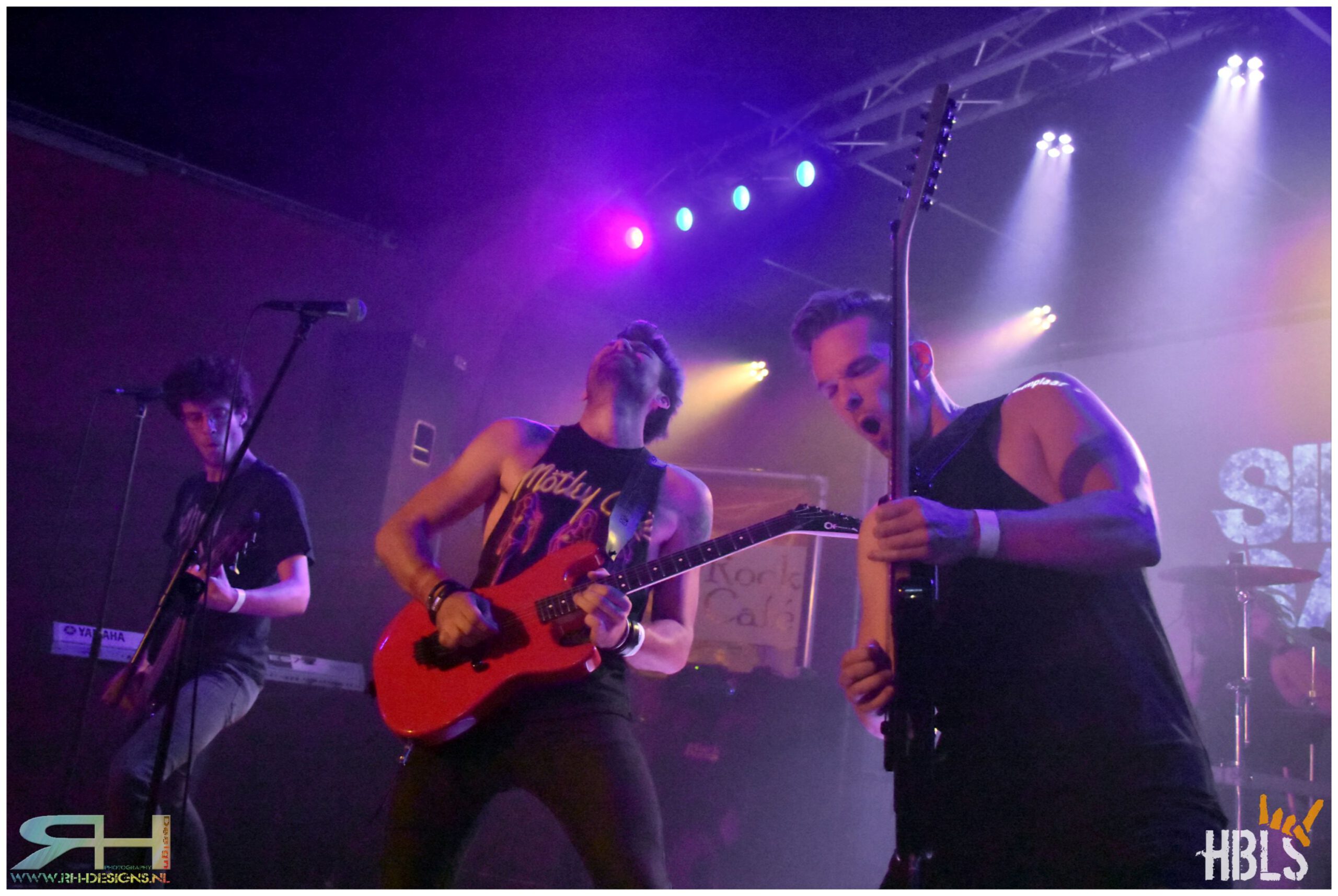 I never heard of this band but I found out that they are already active since 2011. They released a full CD 'Dirt' under the name Nightmare and not so long ago they changed the name into Sin Savage and released the EP 'Lost In The Dark'.
The intro of their show did not make real sense to me but once they started playing it became clear that Sin Savage is a solid outfit. The complete EP was played: ,,Lost In The Dark', ,,Hot On Your Heels'', ,,Down To The Ground'' and ,,Through The Gates'' ended the show. In between the band played songs from their 2016 effort, like ,,Come And Get Me'', ,,Addicted To Love'' and ,,Hard Time''.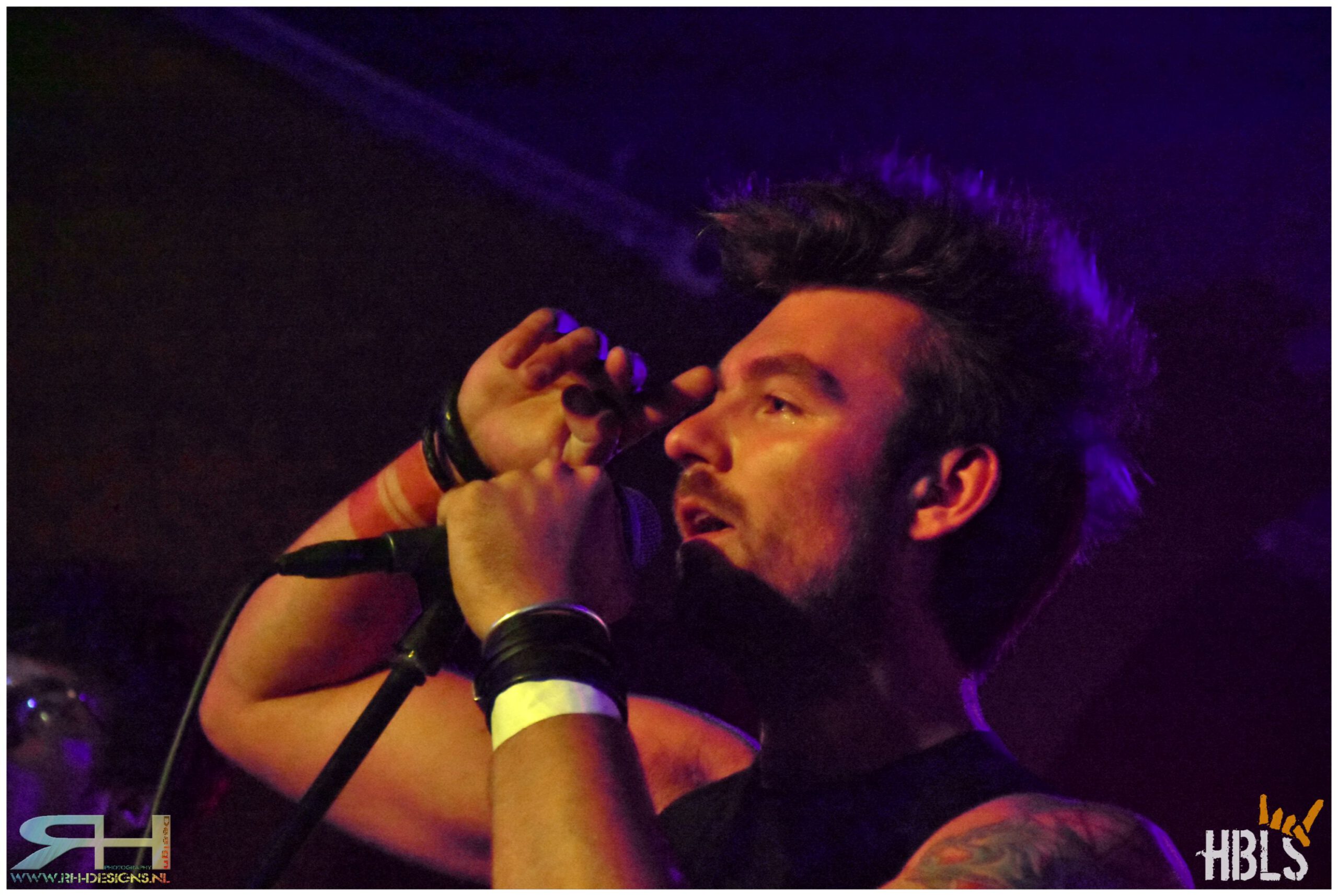 Like already mentioned they played well, the singing of Zan Geerarts was powerful and proved also to be an excellent guitar player. The other band members, Vasilli Golfidis (drums), Jasper Vanderheyden (guitar) and Andreas Timmerman (bass), made a good impression as well, so all ingredients are there to grow even further. The only thing I personally would do is to choose a more obvious musical direction because now the songs are all over the place. Some of them sounded like melodic rock with a sauce of 80s glam rock and moments later I had the impression I was listening to an 80s thrash metal band. To me it was all a bit too confusing. Other than that, Sin Savage is a good solid band and proved to be a nice opening act.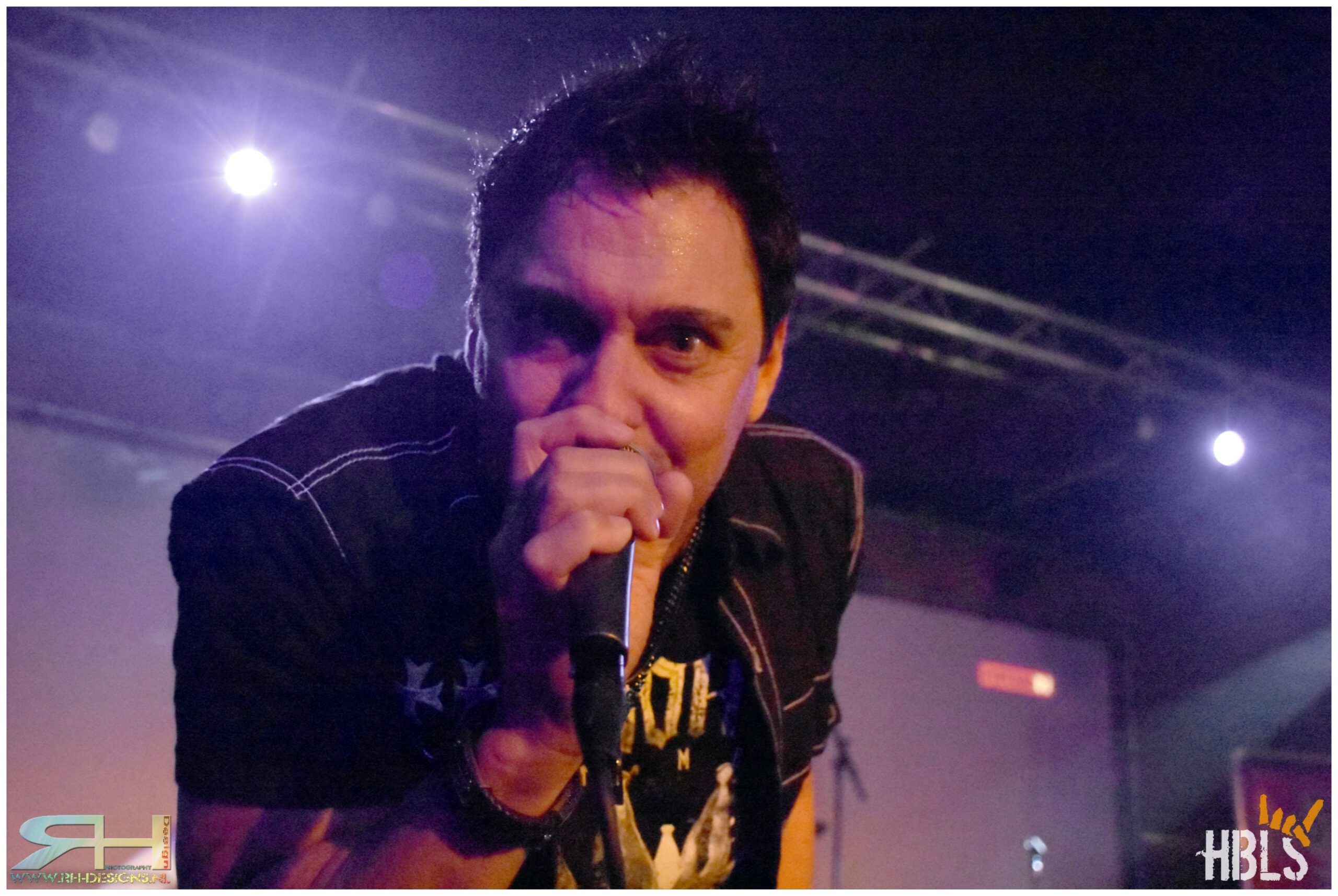 After a change over it became time for main band Hardline with only Johnny Gioeli (lead vocals) as an original 1992 member of the band and closest to an original member, the multi talented Alessandro Del Vecchio (keyboard, vocals), who is in the band since 2012. The line-up is completed by Mario Percudani (guitar, backing vocals), Anna Portalupi (bass guitar) and latest addition Marco Di Salvia (drums). I wasn't really sure what to expect. BUT HEY!!! You know what, this line-up absolutely rocks!!! These 5 people are on fire and love what they do with Hardline.
Right from the start with ,,Place To Call Home'' (from 'Life') the attendees knew what kind of evening this would become. An evening filled with energy, fun, great musicianship and great melodic rock songs. This was also the first time in the career of Hardline they've played a club show in Belgium. Yes, they have played the famous Graspop Festival in Belgium in 2017, so actually it wasn't their first time in Belgium.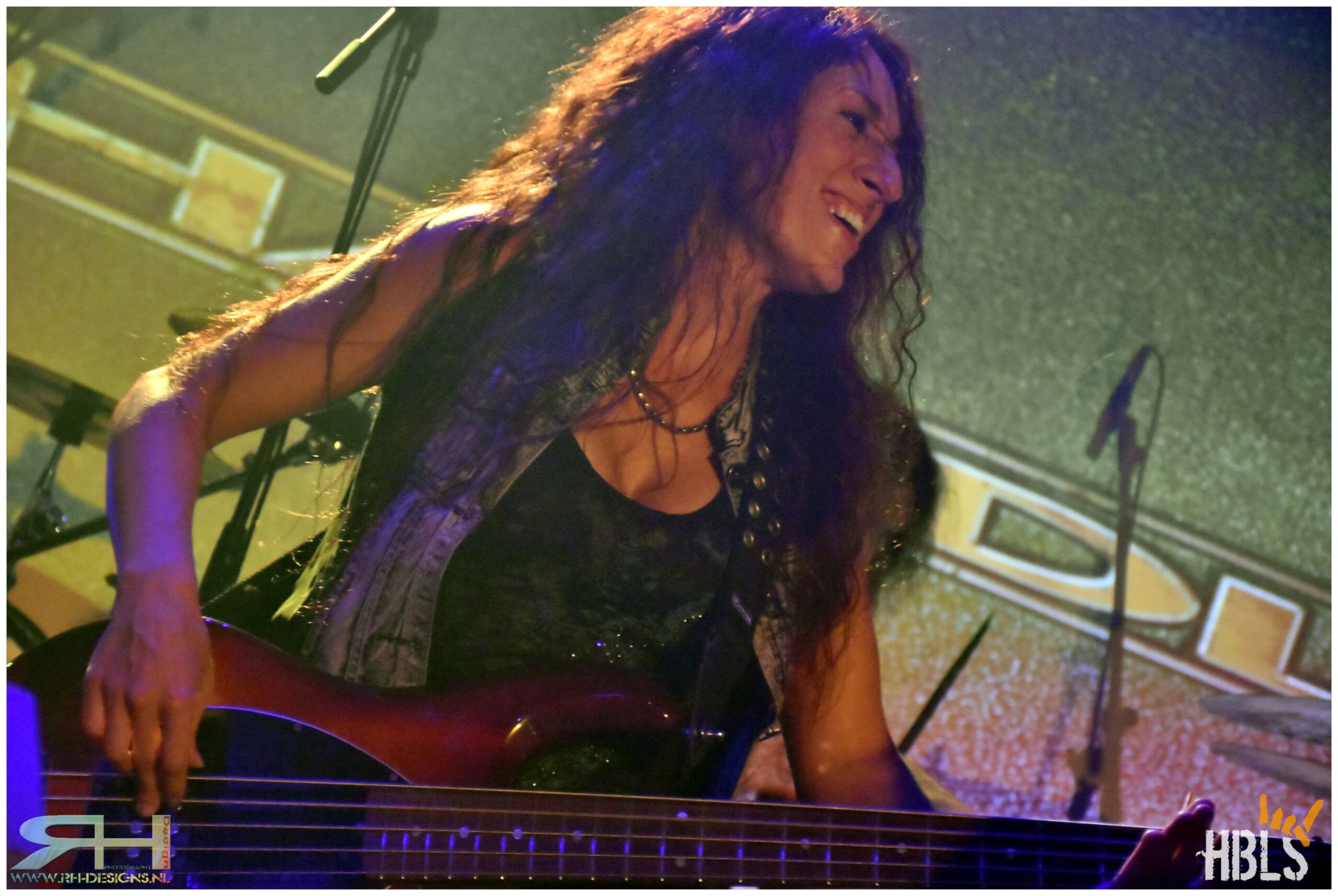 If someone in the completely filled room, did miss that opening song he or she would definitely be woken up by 92s ,,Taking Me Down'' and ,,Doctor Love''; songs played with the enthusiasm of a new hungry band. Gioeli sounded great and what I loved the most is to see how much he was into playing these songs. They are very close to him as everyone could see, hear and witness.
Next on the list is ,,Take A Chance'' (from 'Life') and ,,Where Will We Go From Here'' (from 'Human Nature'). Besides the fun side today, there was also room for the reality of growing older and the fact people start to reflect on things once they do get older. You might as well fill the pages with things you have enjoyed. ,,Page Of Your Life'' is the song to remind you of that.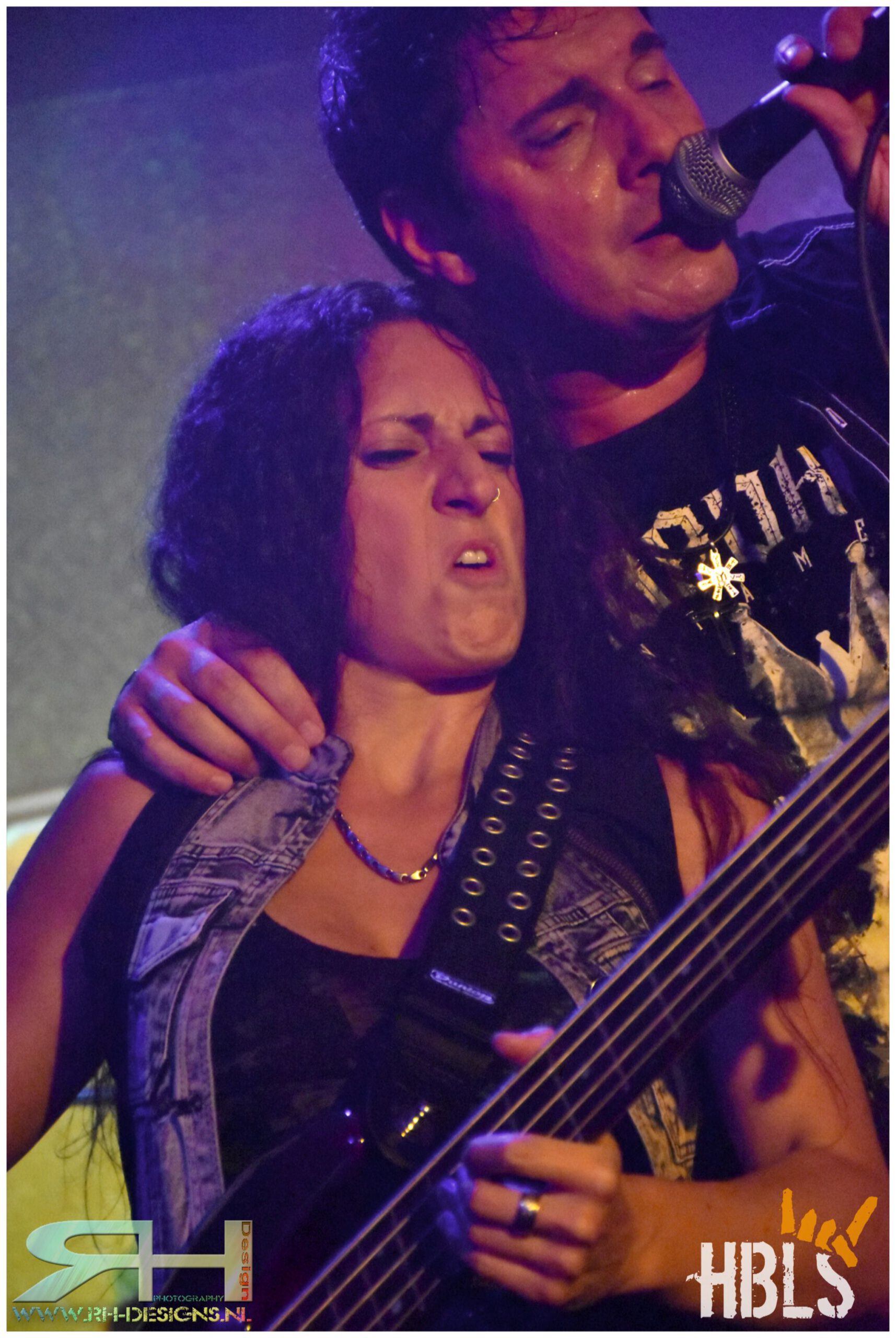 And once that was out of the way, Hardline went back to full power with 92s ,,Life's A Bitch'' and ,,In The Hands Of Time''. Damn, did I already mention this band rocks?! Mr. Del Vecchio, Percudani and Di Salvia make sure to play and hit the right notes, but Mrs. Portalupi makes sure the bass is pumping full power. What an amazing talented performer she is!! Absolutely a WOW factor to the band. The energy and pleasure that comes from this woman's performance is outstanding!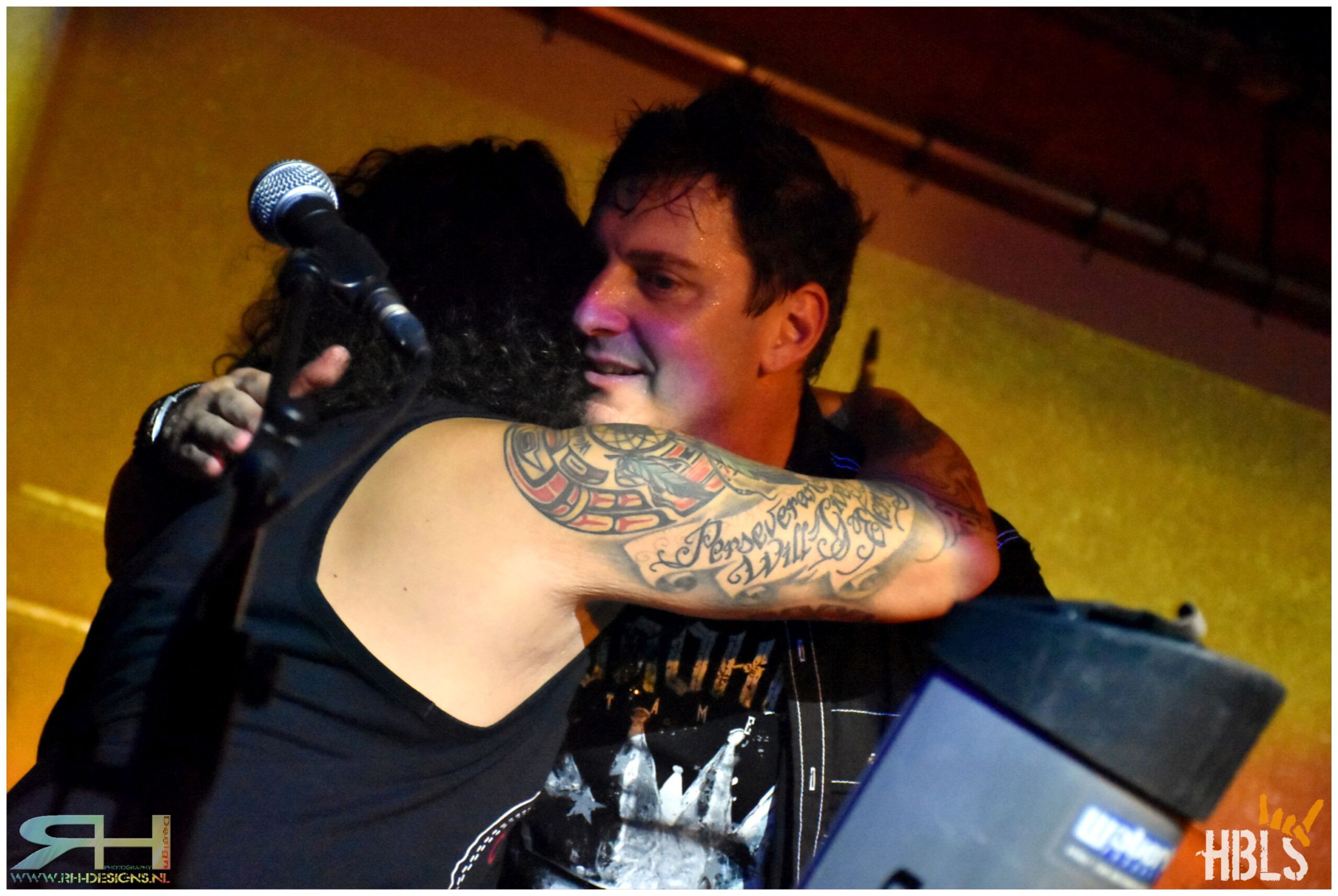 The piano ballad ,,Love Is Gonna Take You Home'' (from 'Human Nature') is the song that highlighted the admiration Johnny and Alessandro have for each other, both as human beings and as artists. Speaking of admiration, the next song was dedicated to Eddie Money who most recently passed away. '92s ,,Everything'' would not have been written without him.
Hit single ,,Hot Cherie'' is the last song of the regular set, but right after Gioeli tells the crowd that Hardline does not believe in the bullshit of leaving the stage and waiting for the yelling of the audience to get the band back on stage to perform a few more songs. Instead, Gioeli told an apple joke to the crowd and the band stayed on stage to continue the set with ,,Fever Dreams'' (from 'Danger Zone').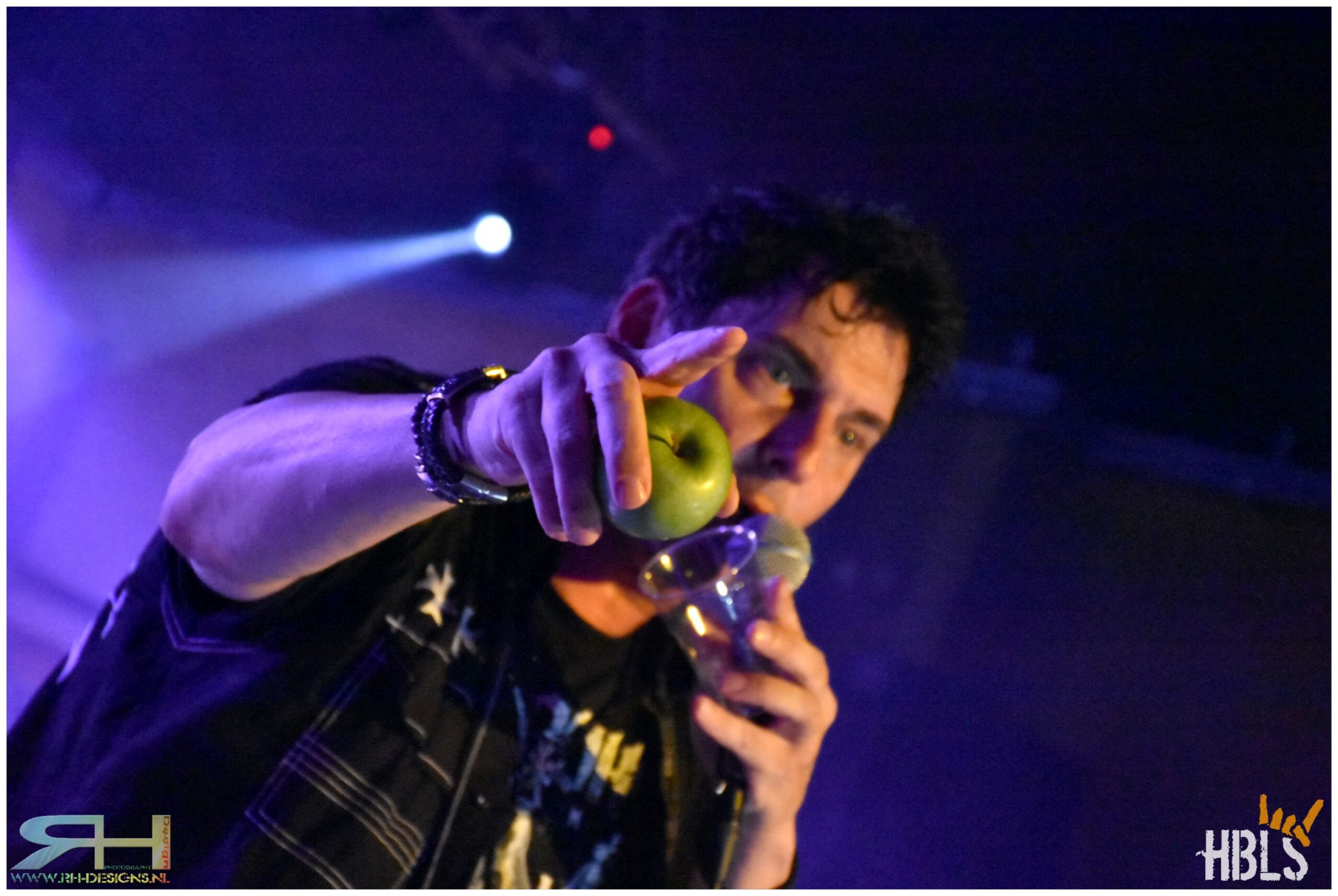 The encore is completed with another '92 song ,,Rhythm From A Red Car''. Once more Mr. Gioeli made sure to let us know how proud he is of this amazing band line-up, introduced every member once again and concluded tonight's show with a bang.

Yes, most of the set are songs from the 1992 debut 'Double Eclipse', but that doesn't mean this band is riding the waves of the past. The simple fact is that these songs are still all relevant and kicked ass as did Hardline.


It took me 27 years to see them live, but I am sure as hell it won't take this long to see them the next time. Thank you for an awesome evening in Belgium!!!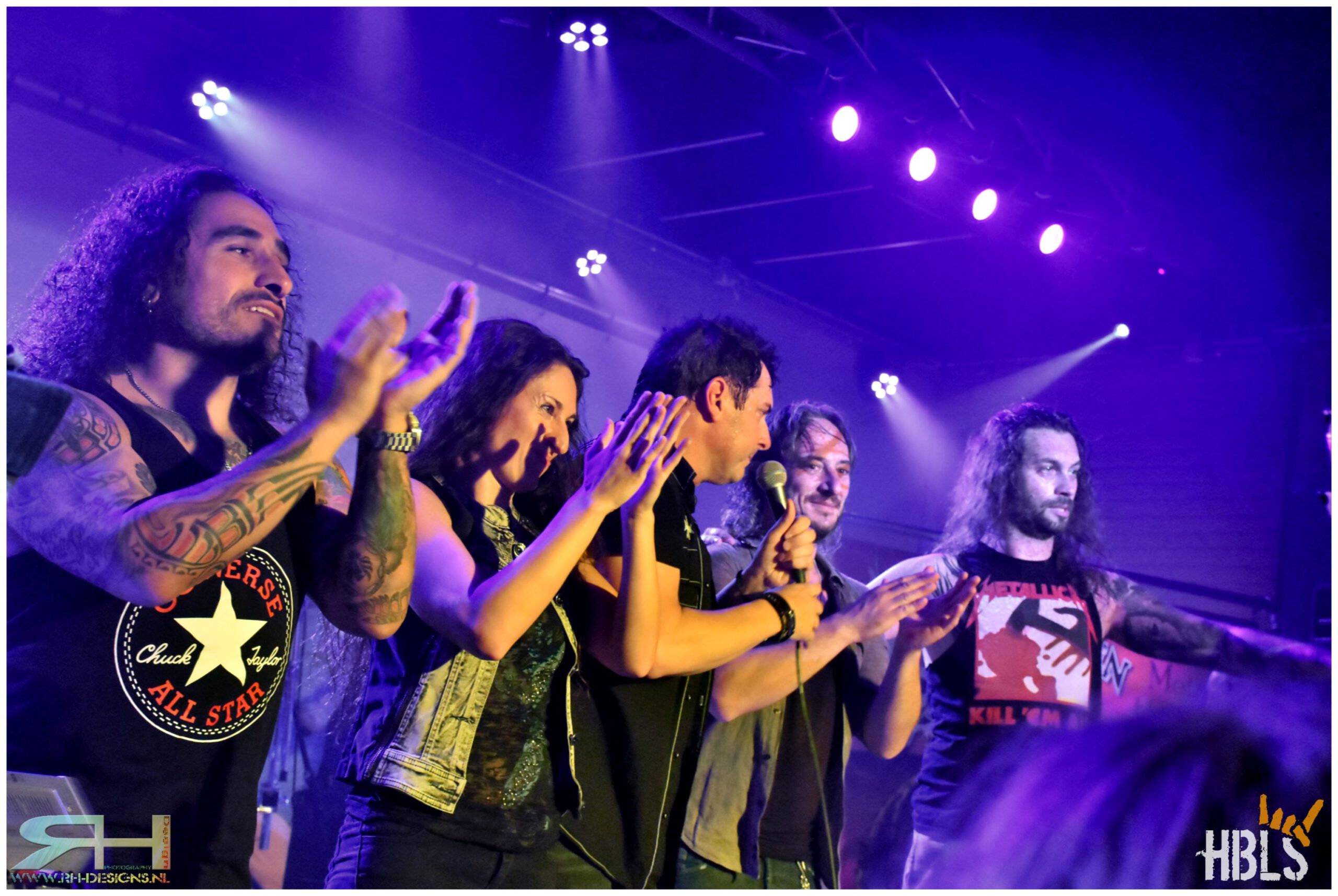 —