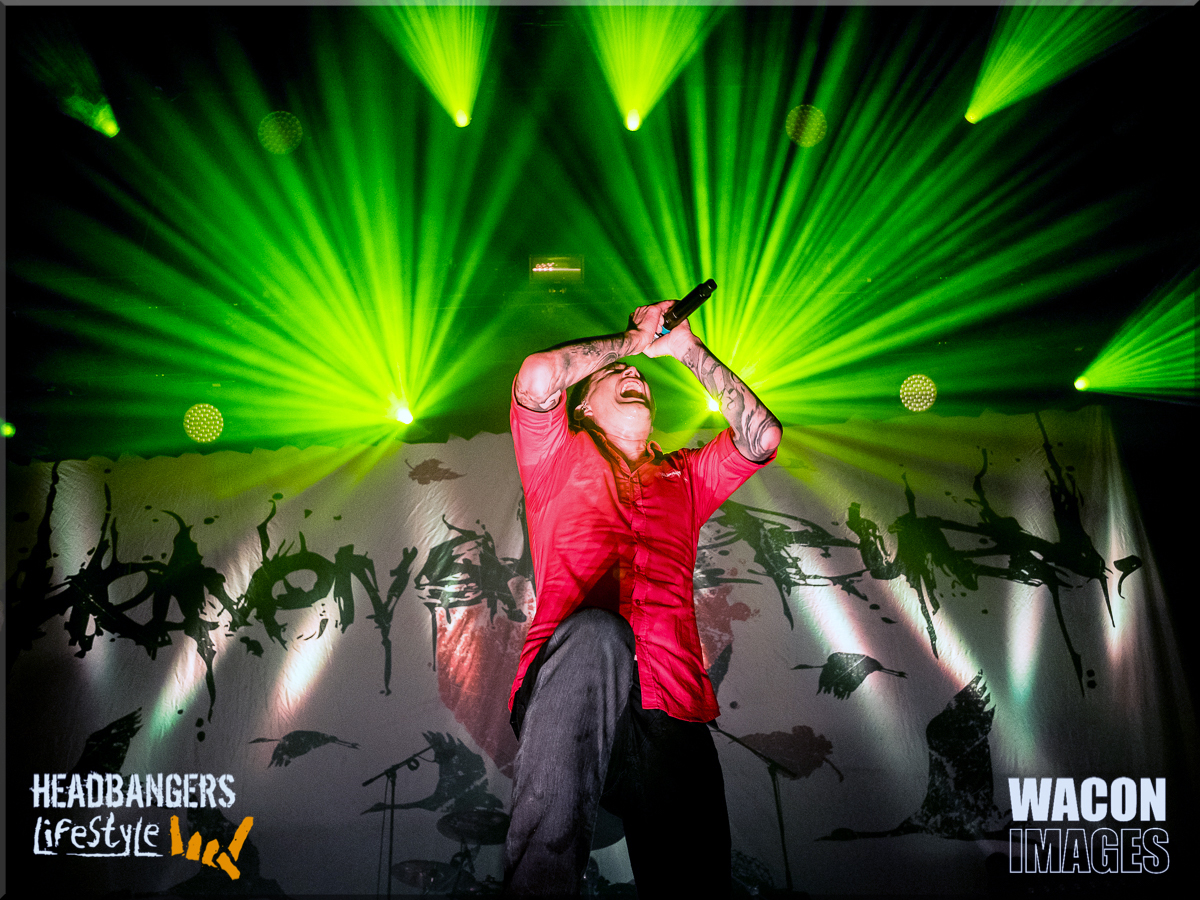 HEAVEN SHALL BURN (& August Burns Red + Whitechapel + In Hearts Wake)
Utrecht (NL)-TivoliVredenburg-20 March 2018
The German extreme metal hardcore band Heaven Shall Burn is currently travelling through Europe, accompanied by special guests August Burns Red, Whitechapel and In Hearts Wake, leaving a trail of mosh pits, circle pits and walls of death behind.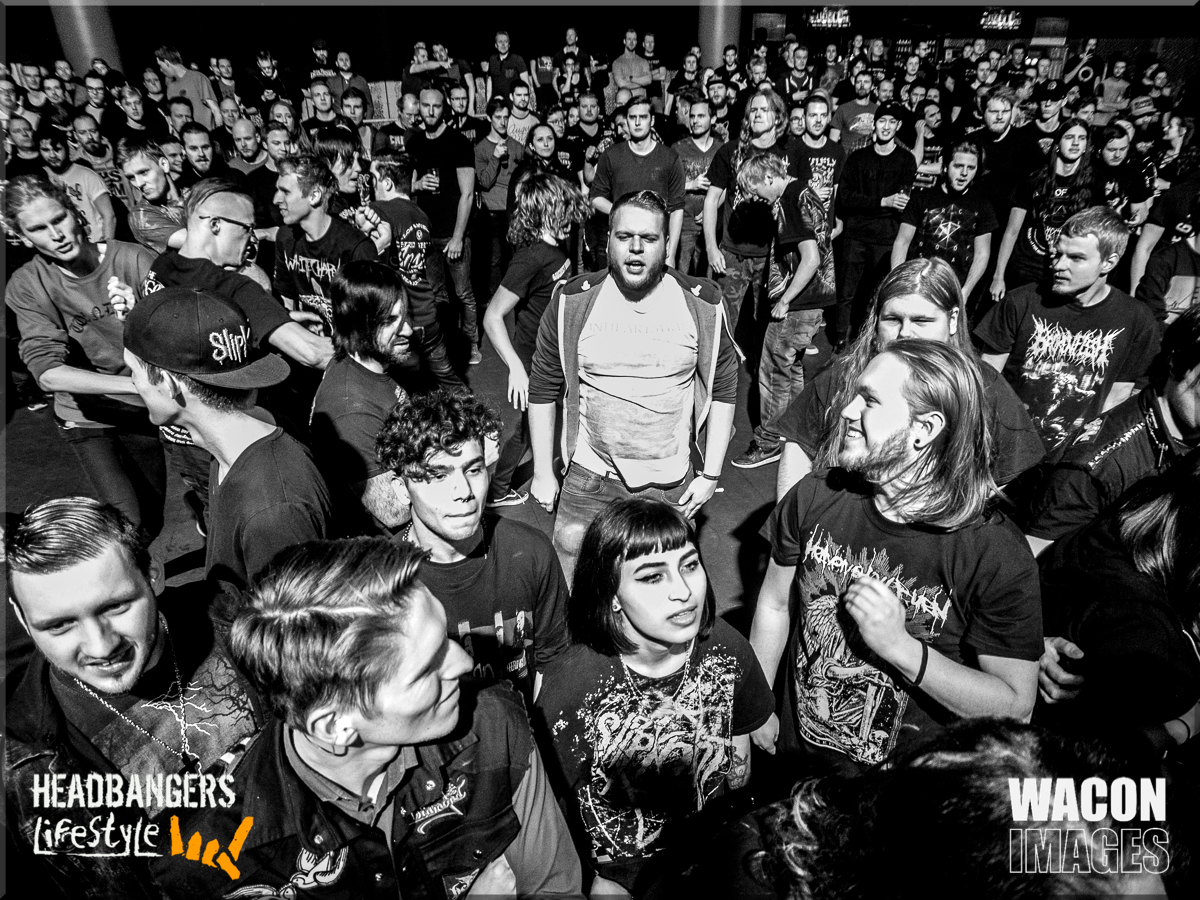 So far the tour seems to be a big success and also tonight these 4 bands can count on a packed venue with hungry fans. The youngsters IN HEARTS WAKE from down under, Australia are more than happy to open this evening and these 5 Aussies show a lot of energy and enthusiasm. It is a pleasure to watch their driven stage presentation that fits well with their heavy yet melodic sounding metal hardcore. Their latest album `Ark' is the focus of the half hour set list and definitely marks the future potential of this band.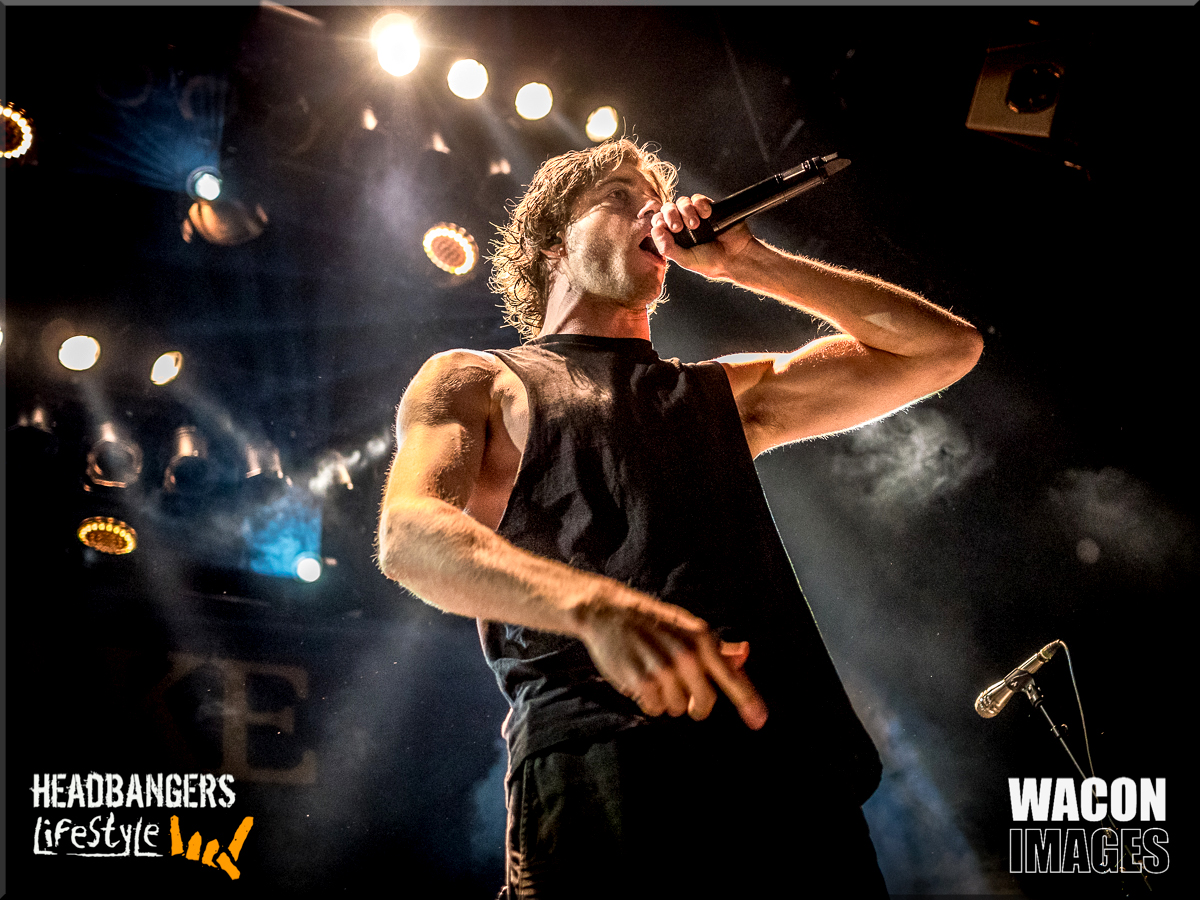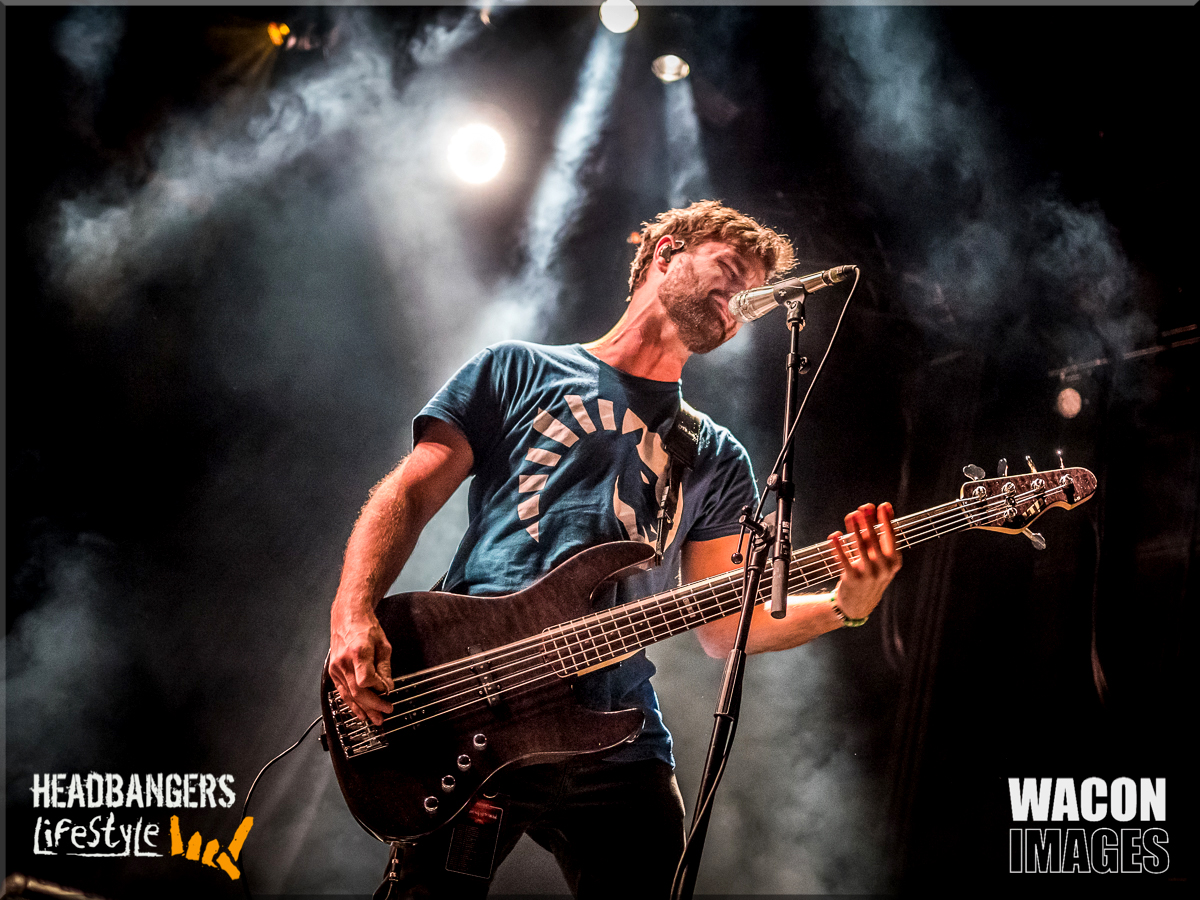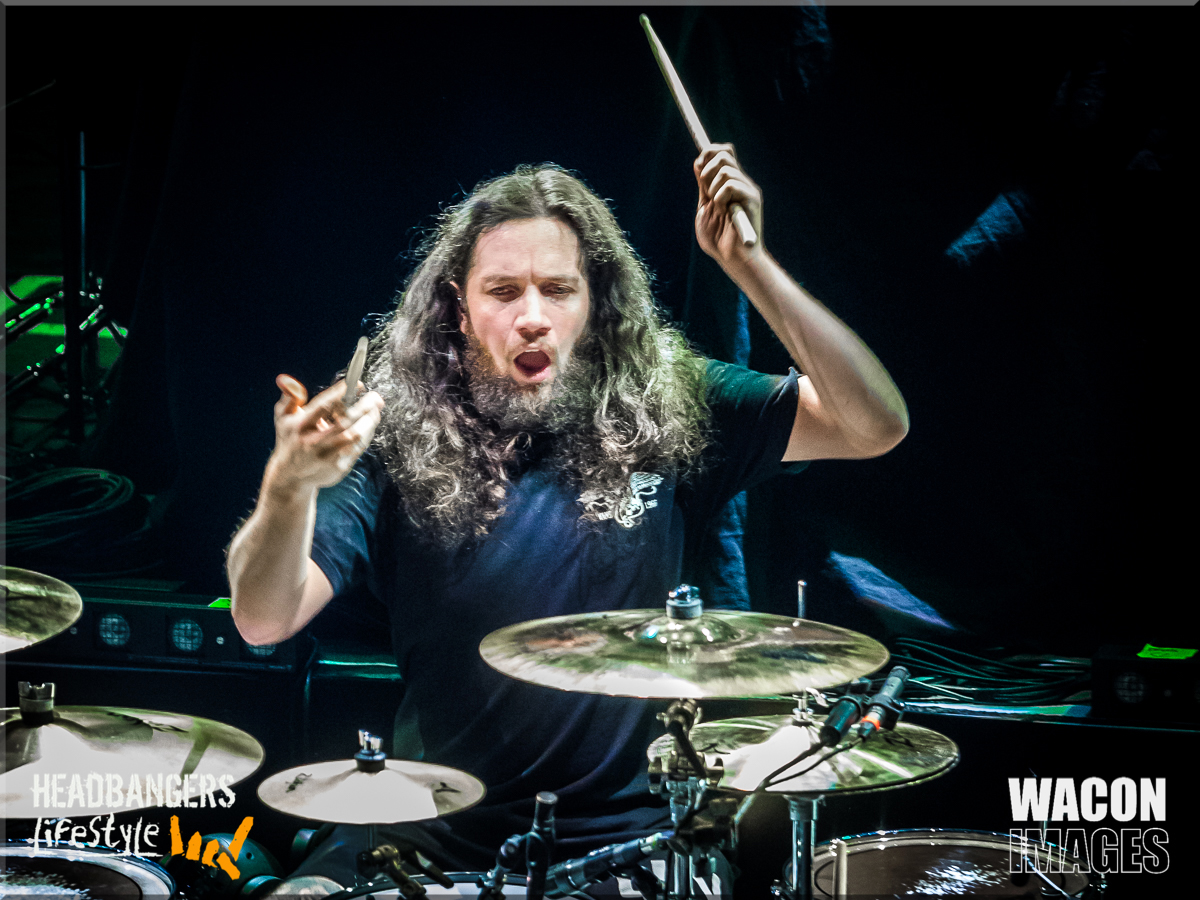 Within 12 minutes the change over is done and the next special guest WHITECHAPEL from Knoxville, Tennessee makes its appearance. While In Hearts Wake seem to have this amusing youthful, almost innocent energy in their presence, the attitude of these guys seem more calculated and distant, almost arrogant. Whitechapel is definitely of a much heavier and darker calibre. The grunts are much deeper and lower [and almost impossible to understand what the lyrics are about] and the tempos are almost insane, but the crowd is spot on to dive into it with multiple circle pits. Doom tempos and some technical complexity give the songs a little bit variety; still most of the songs do sound kind of the same to me. But in all honesty in their half hour playing time Whitechapel delivers a professional performance and they sure know how to play tight as fuck.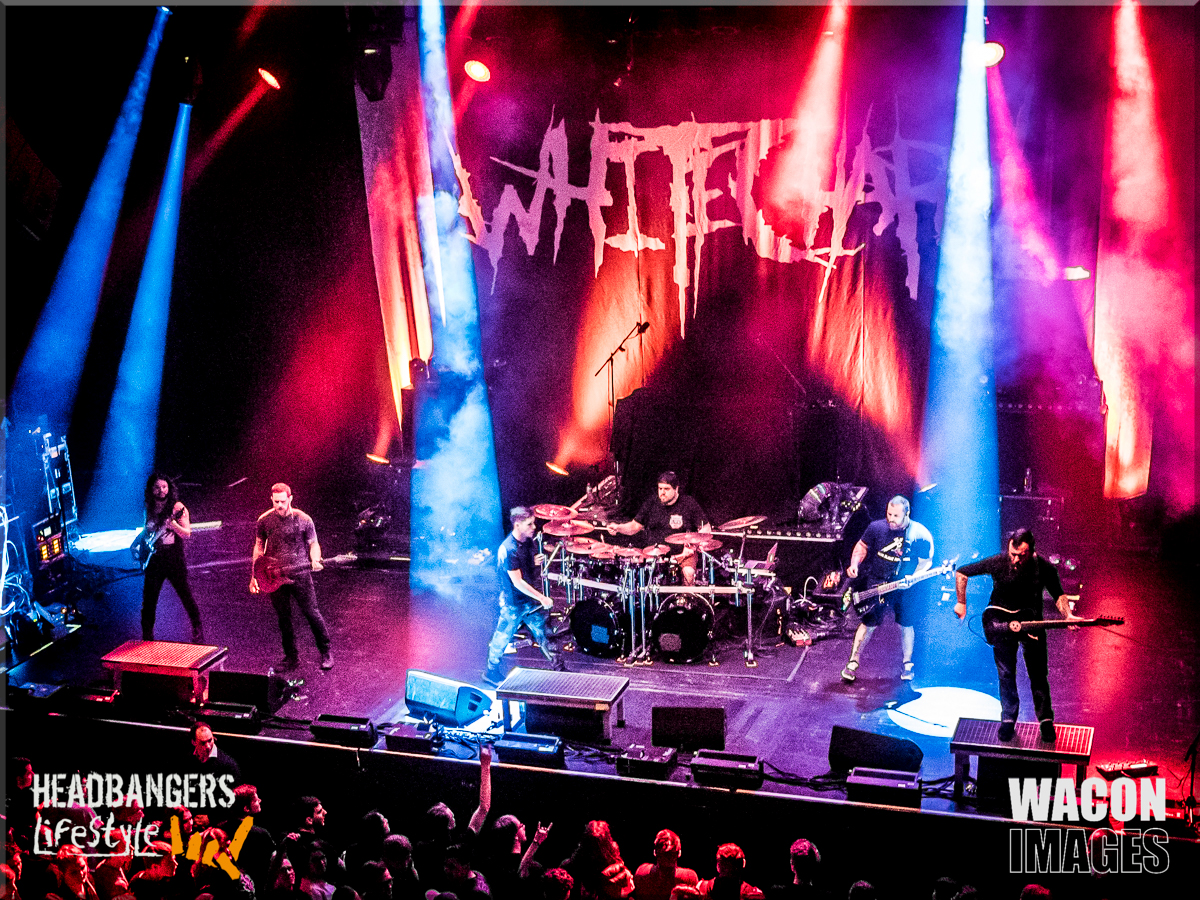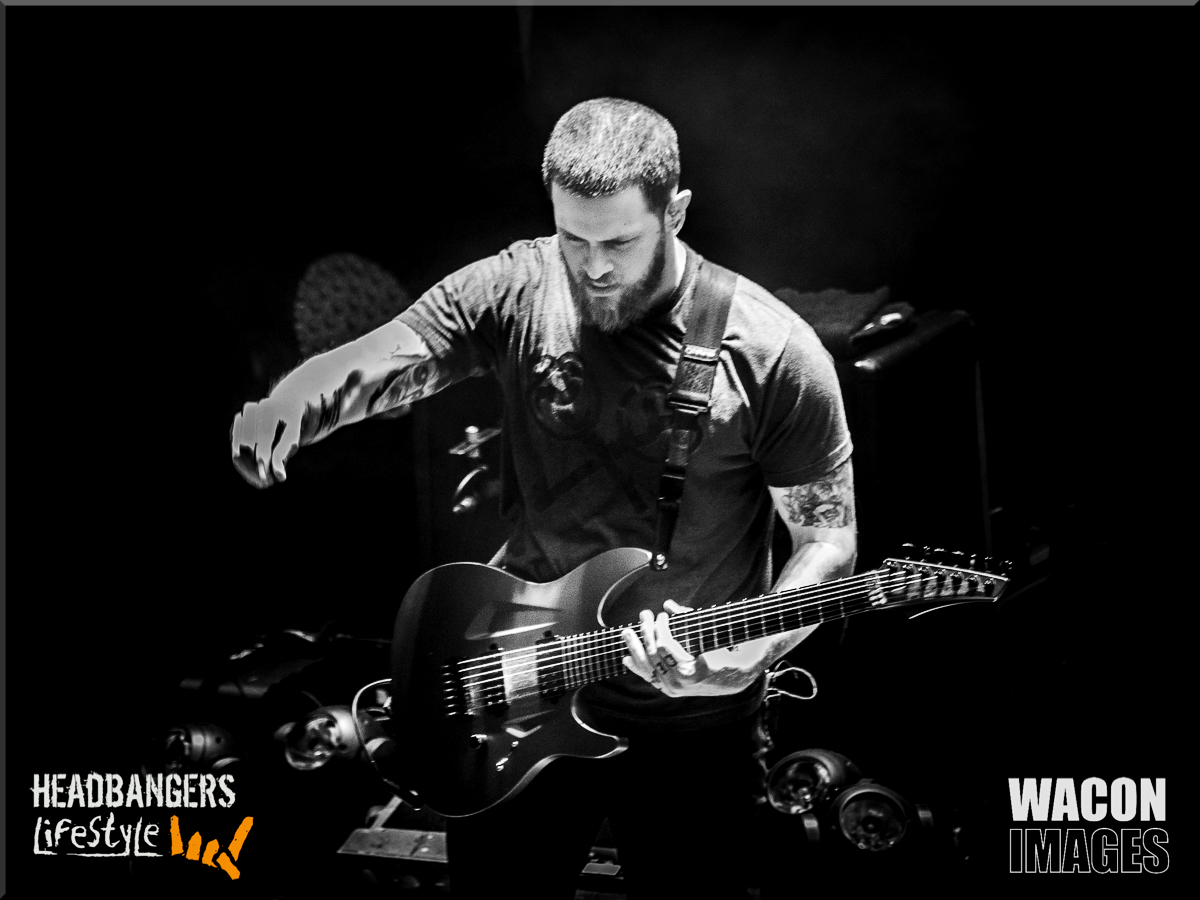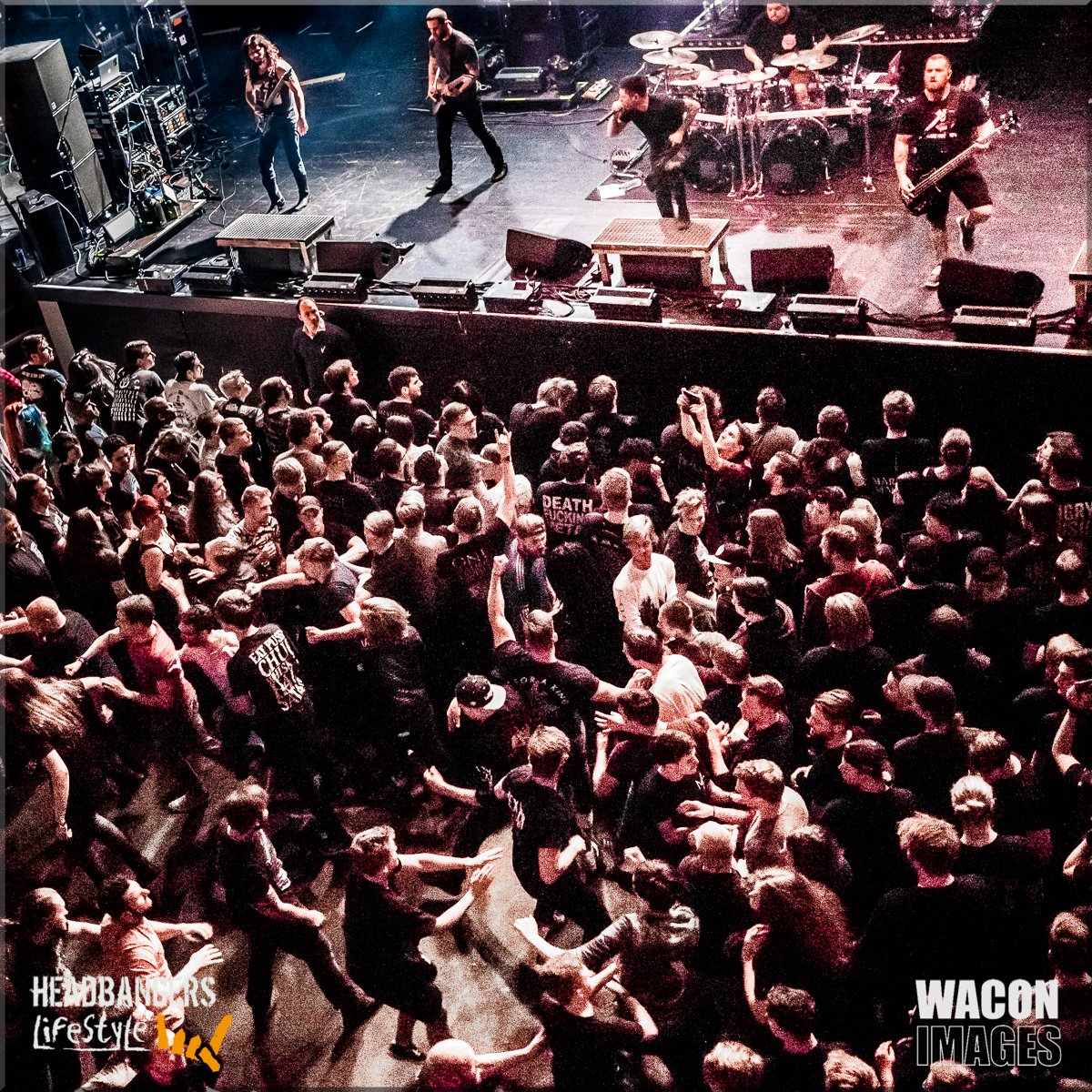 About 15 minutes later the American metalcore 5-piece AUGUST BURNS RED is welcomed on stage with a loud applause and happy yelling. This band obvious has more melodic metal involved in their sound, especially in the guitars and the solos and licks are refreshing. Singer Jake Luhrs is quite a character, but a very entertaining and sympathetic frontman to watch. Because his vocals are more focused on screaming and less on grunting it makes the overall sound more melodic as well. The two guitarists make sure we witness a band that has a lot of fun on stage. August Burns Red likes it heavy but also groovy and we even hear a bit of salsa here and there. After this 45 minute set the crowd is definitely warmed up.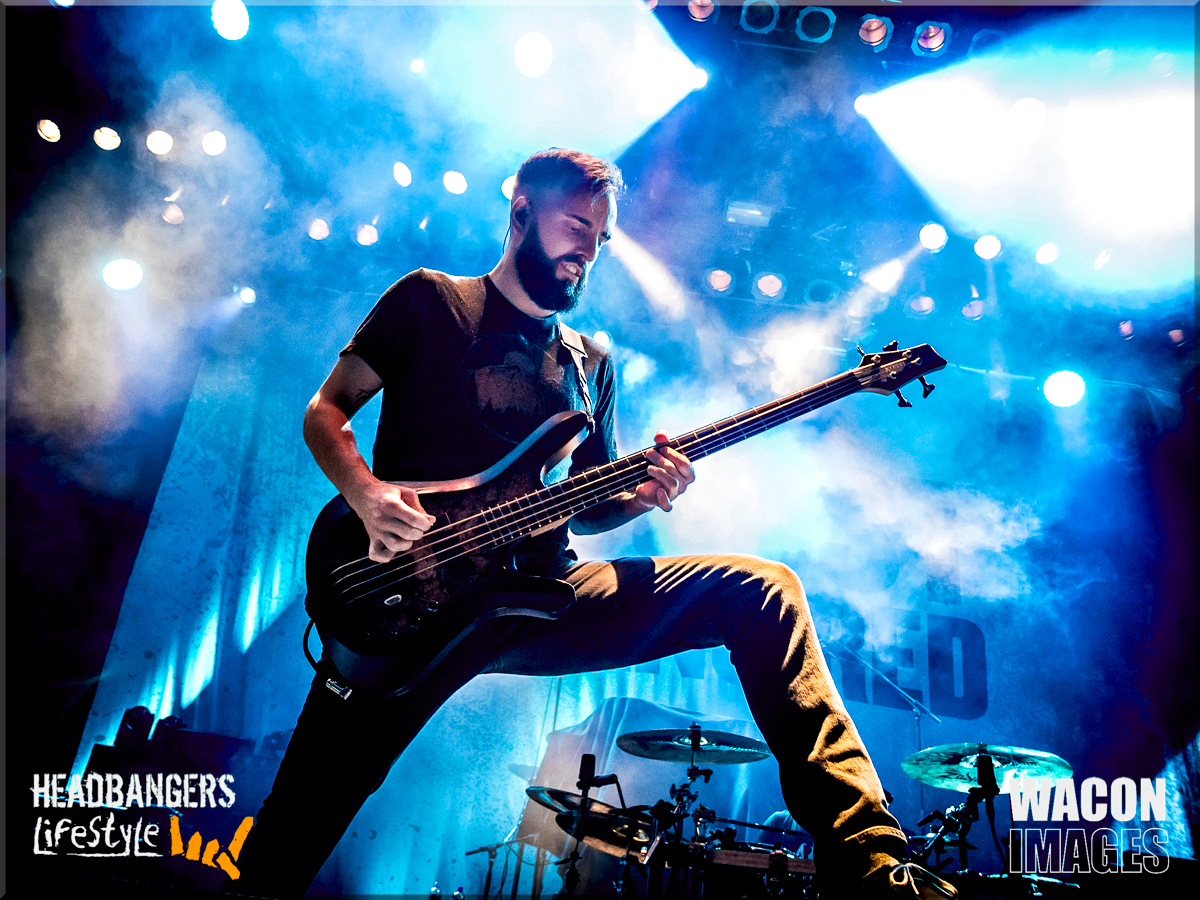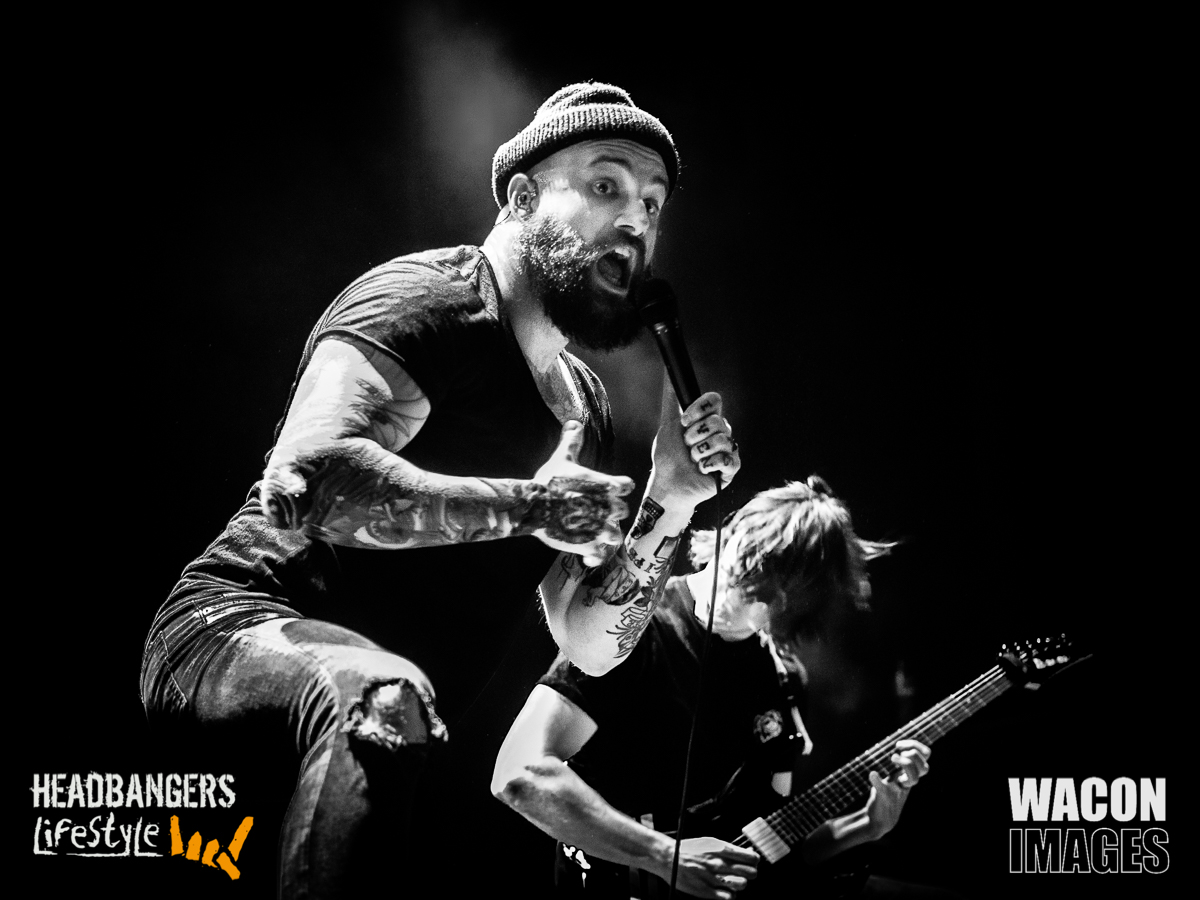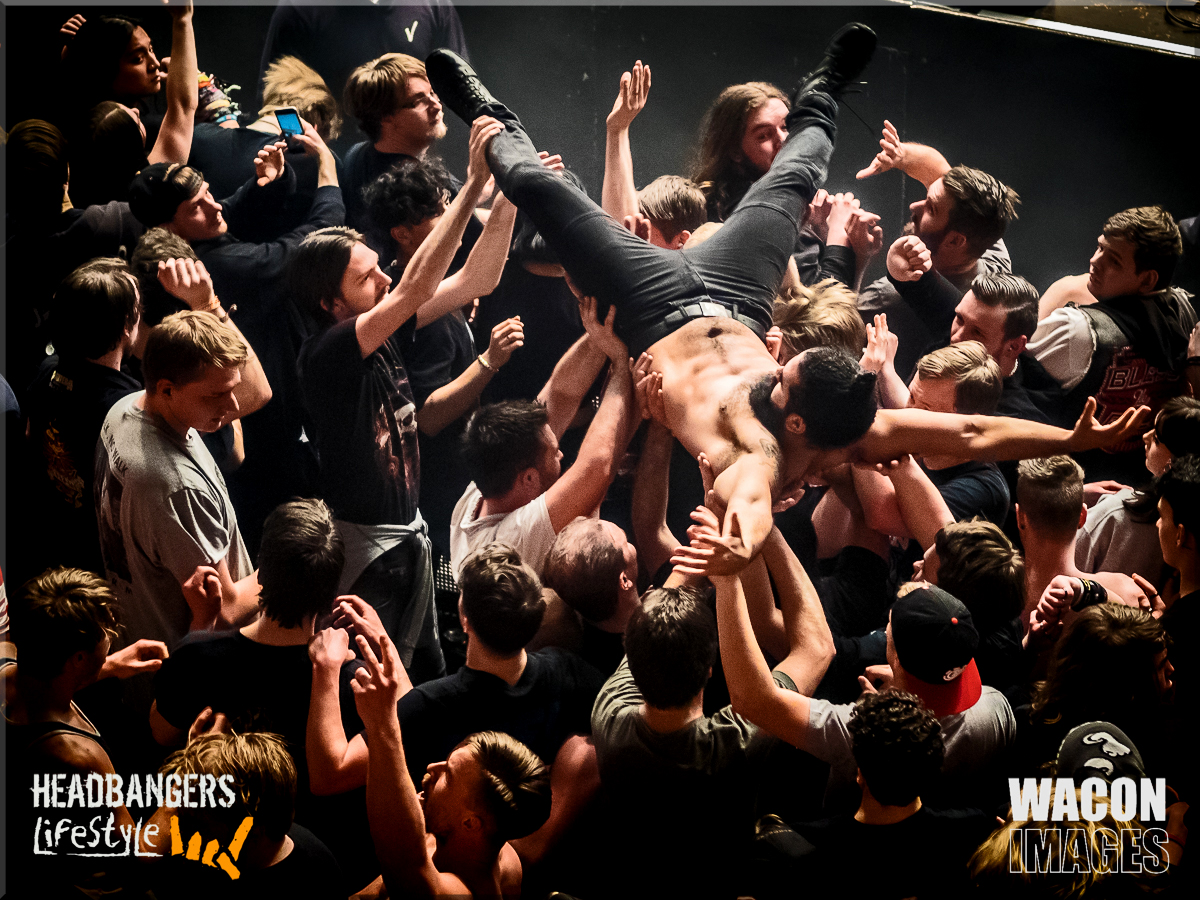 It doesn't take headliner HEAVEN SHALL BURN much effort to get the audience in action. Right when the band from Germany starts off the fans go wild and stay that way the entire show. Circle pits, mosh pits, wall of death, crowd surfing and stage diving are all in the game and frontman Marcus Bischoff, who looks very amused by all this physical exercise, encourages the audience for more. As a true headliner Heaven Shall Burn does not only treat us to an energetic and full force show, but they also have the great lights and the smoke entourage to fire up their extreme sounding metal core. Yeah, these angry birds do their job really well tonight and it feels the band is really connecting with the crowd. The bit melodic, catchy kind of choruses invite to sing along which adds to the interactive show. The band couldn't be happier tonight and Marcus also thanks the fans for their support, not only tonight, but for all those years.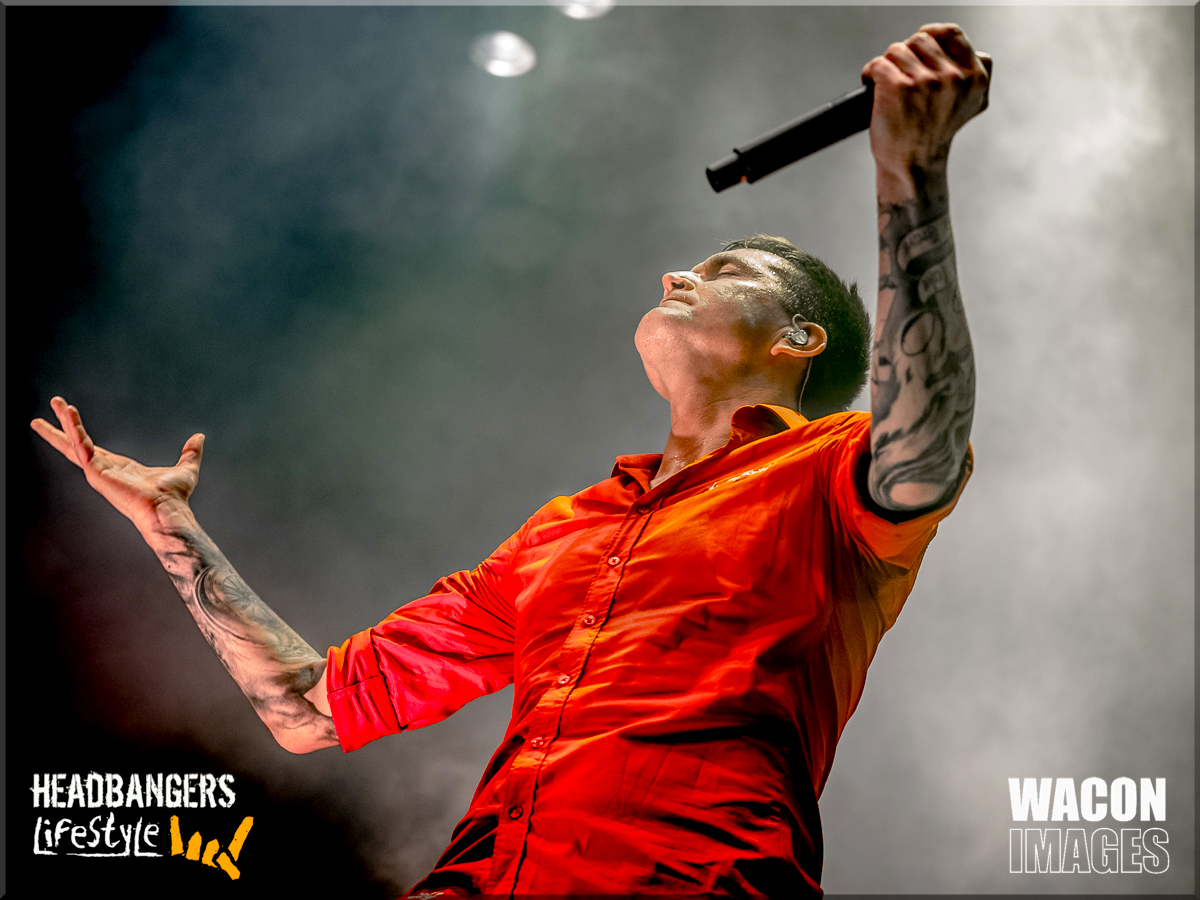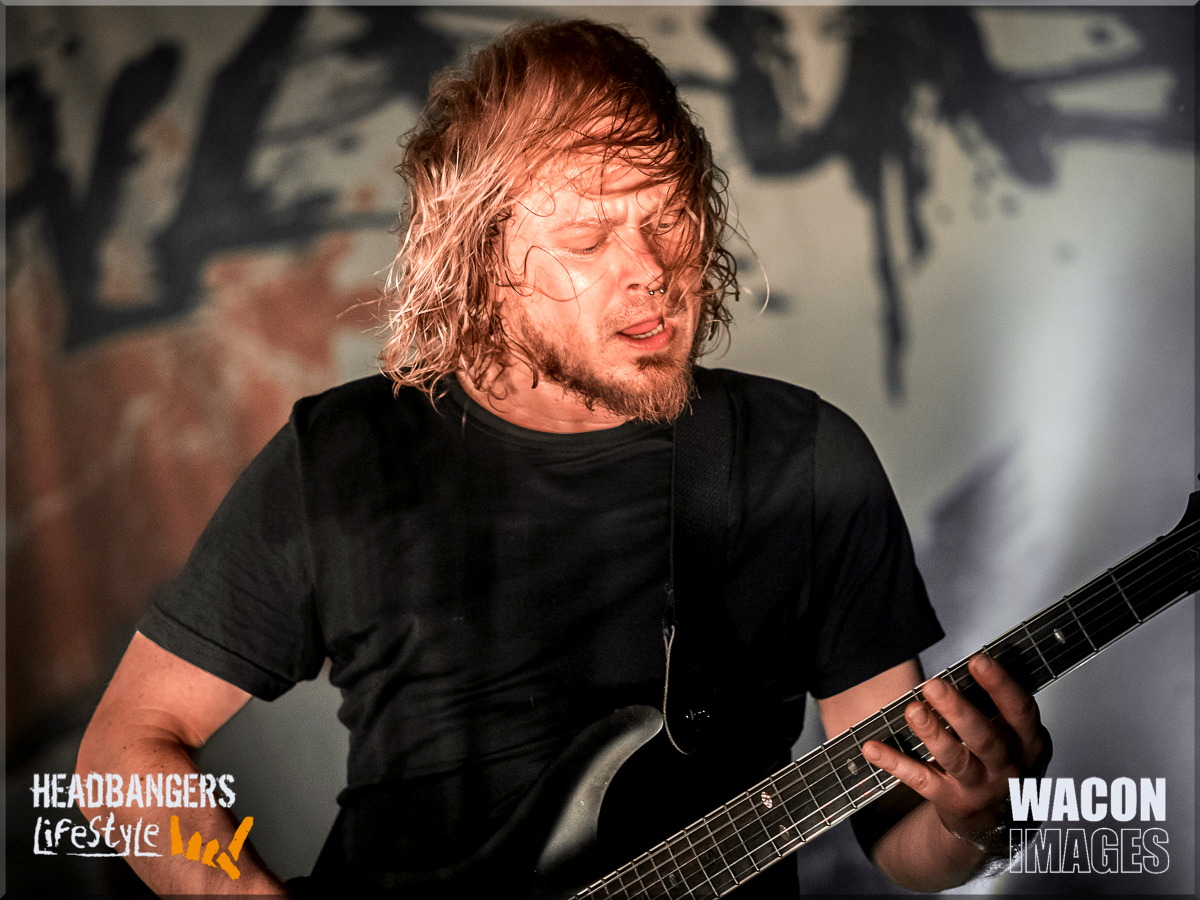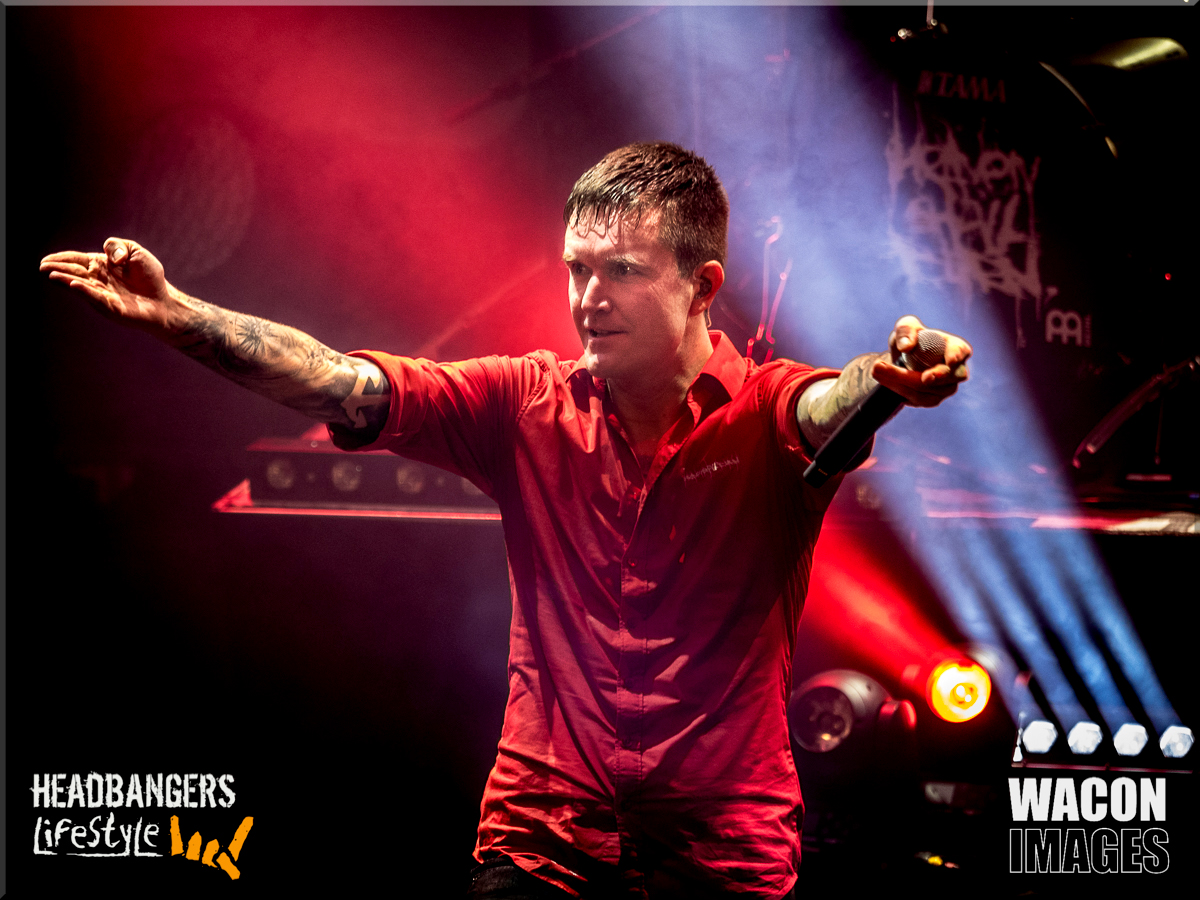 If you are into [extreme] metal core and this caravan is passing your neighbourhood I definitely recommend you to hop on.
—
All photos by Ronald den Dekker of WACON-Images