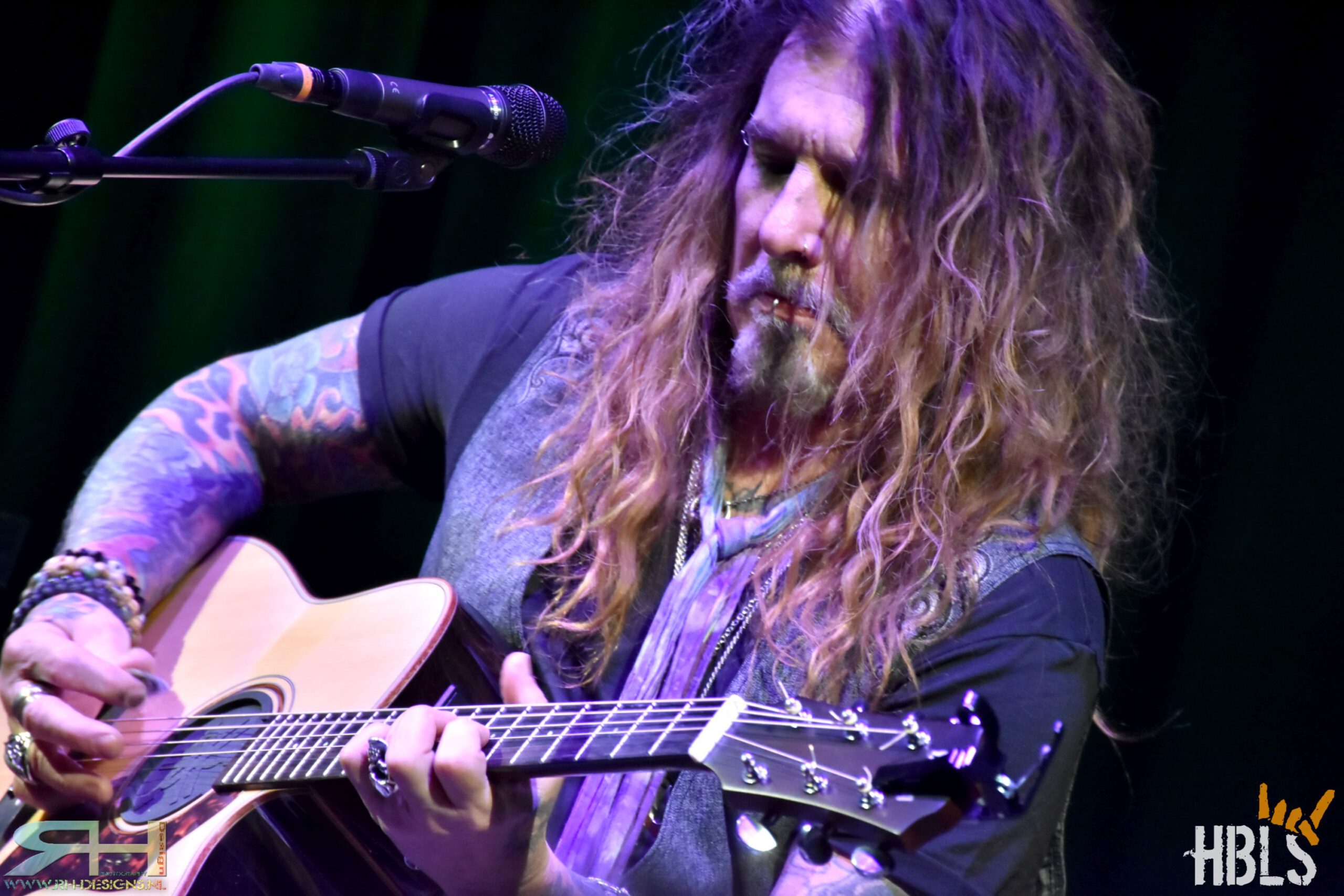 JOHN CORABI
Weert (NL)-Bosuil-30 January 2019
Back in 2012 I had the chance to see John Corabi perform Acoustic at the late Rock Temple club in my home town Kerkrade. So as soon as word came out, the now the Dead Daisies lead singer, would come to the Netherlands for a gig I knew where I was going to go.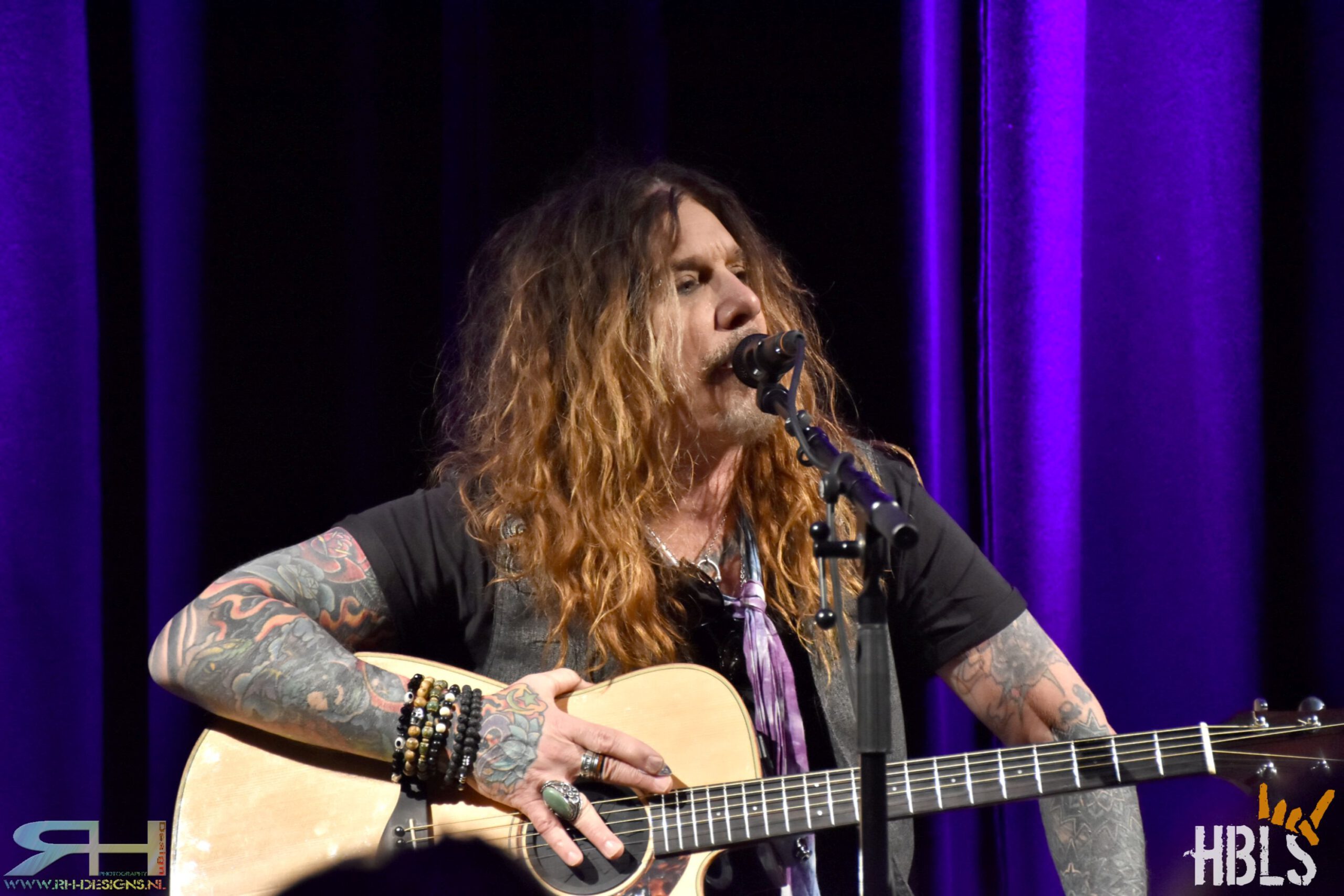 Wednesday, Januari 30th, the Bosuil Weert was the place to be, to have a chance to see John Corabi perform in the BeNeLux on his current acoustic 2019 solo tour.

Despite the weather, with heavy snowfall, I headed to Weert to witness this show. After arriving at the Bosuil, I found the venue in a beautiful intimate setting, with a nice theater vibe.



Around 9 P.M. John hits the Stage and from the first notes on he owns it. Tonight there is NO SETLIST, which contributes to the whole intimate setting and the man takes us on a journey through time. Every song comes with a story. The 'when, why and how' he wrote the songs, or anecdotes of things that happened in John's life at the time. The whole thing was very relaxed and off course all backed up with great acoustic performances of the songs. Very much like the 2012 show I referred to earlier on. And yes, for the ones who did not know, he is also a very talented guitar player, a very likeable guy with a cool sense of humor who has a great interaction with the crowd. (about 100 lucky ones).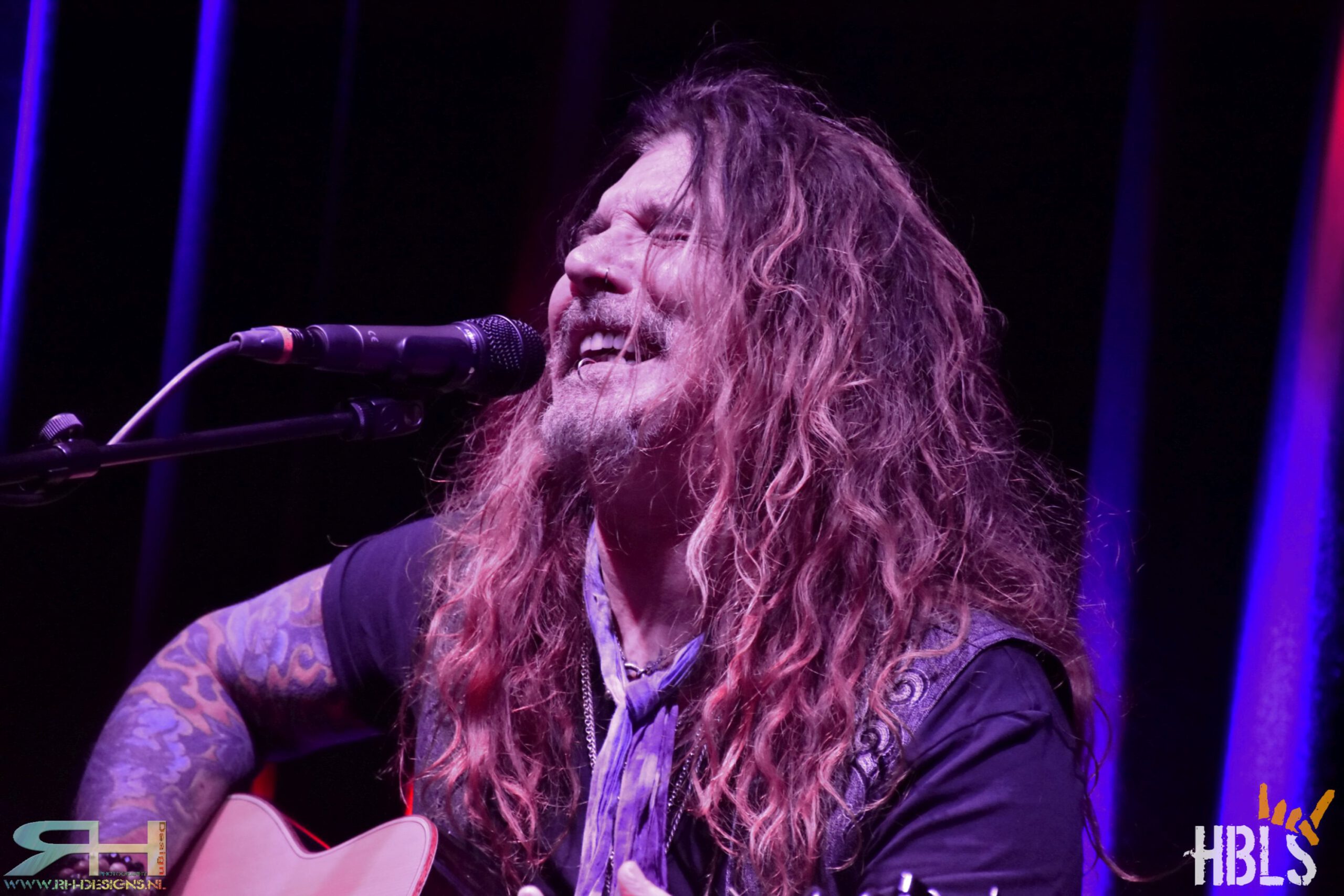 He is in the music business for quite some years, so the catalogue he can pick from is enormous. He treats us with songs from his former bands: the Scream, Mötley Crüe, Union. (,,Love (I Don't Need It Anymore)", ,,Man In The Moon", ,,Misunderstood", ,,Hooligan's Holiday", and ,,If I Never Get To Say Goodbye".) Also some songs of his current band The Dead Daisies are played, like ,,Dead And Gone" and ,,Something I Said".


Furthermore he throws in some songs that inspired him and made him become the musician he is today like Aerosmith's ,,Seasons Of Wither", David Bowie's ,,Lady Stardust", Kiss' ,,Hard Luck Woman", all introduced with a nice story.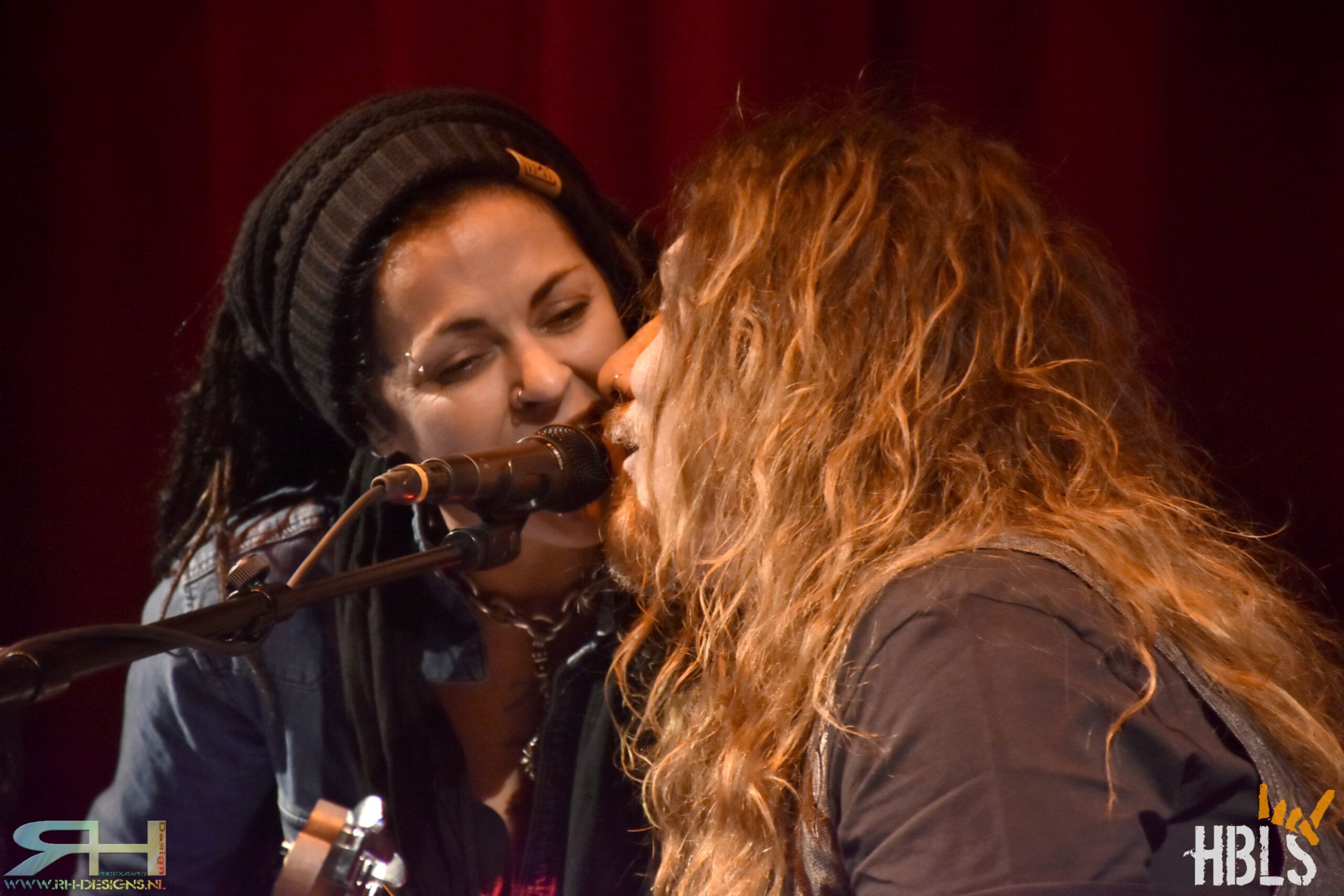 During the encore John spontaneously invites his long time friend Dilana Smith on the stage, who happens to be there after a direct flight from her visit to the 2019 NAMM Show, to perform 2 songs together.
The two of them haven't played together for quite some years but….. this was amazing!!! One of the songs they did was a brilliant rendition of the Black Crowes classic ,,She Talks To Angels", including nose solo from Dilana.
After almost 2,5 hours of music, the show is over and John invites everybody to stay around for autographs and taking pictures.


Let's hope John continues doing shows/tours like these, to give people a chance to see this for themselves. This is what music is all about in my book. Next time he is around, I will be there again. Thanks for this magical evening.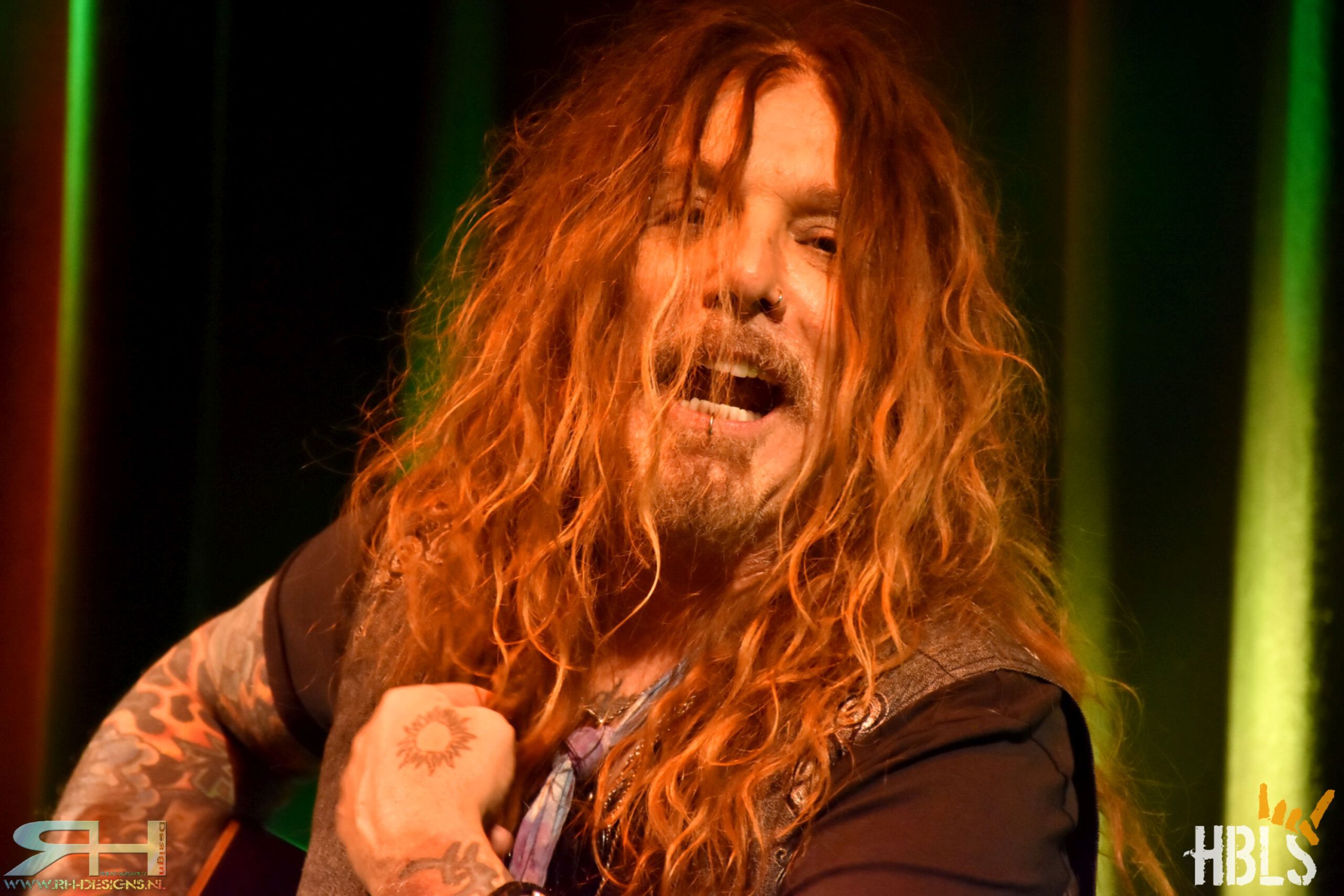 —