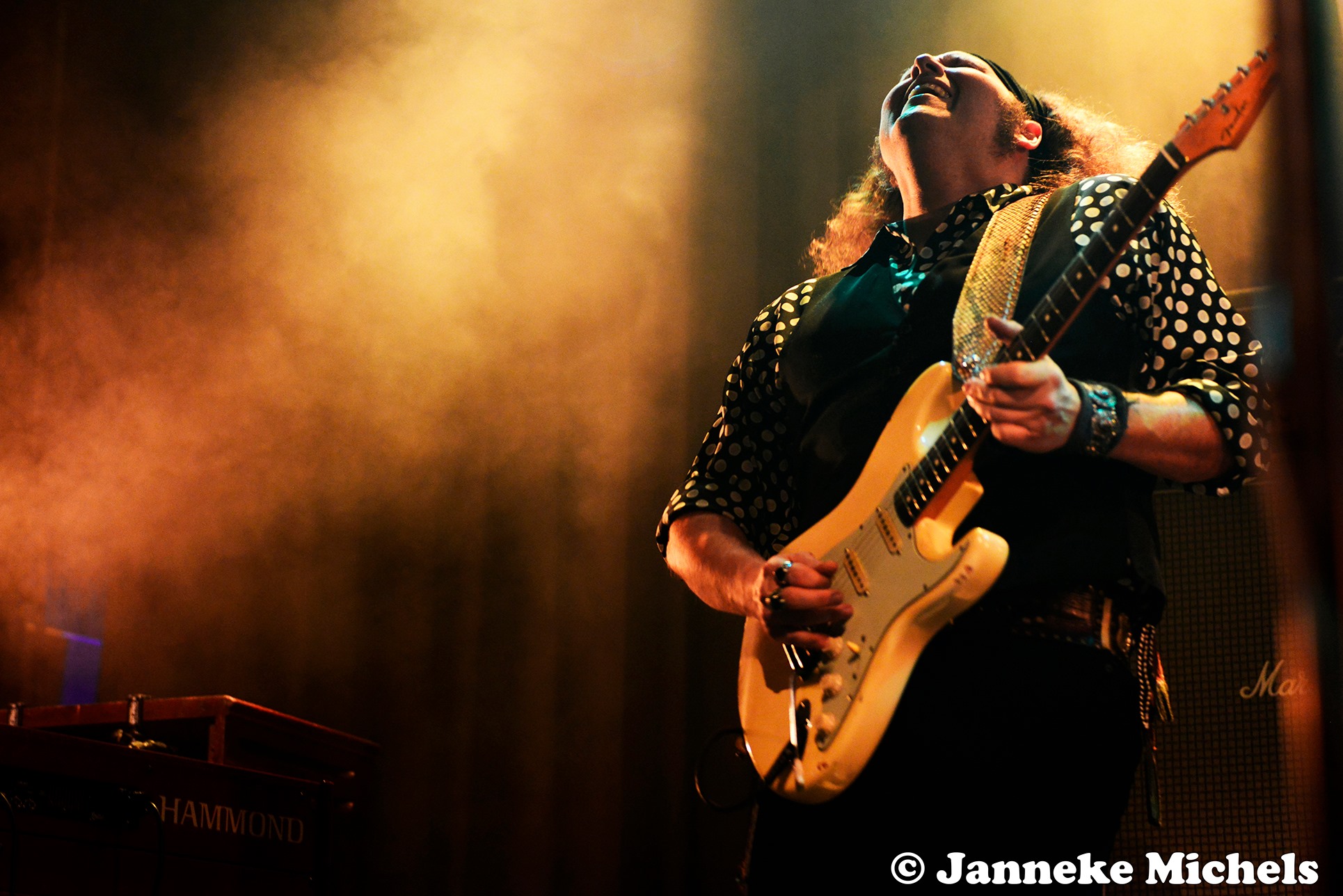 JULIAN SAS
Venlo [NL]-Grenswerk-February 7th 2020
For the past quarter of a century Julian Sas has been one of Holland's leading bluesmen. His passionate guitar driven blues rock can even compete with the world top names but for some reason his name has not made international stardom. The quality of his repertoire however is undisputed.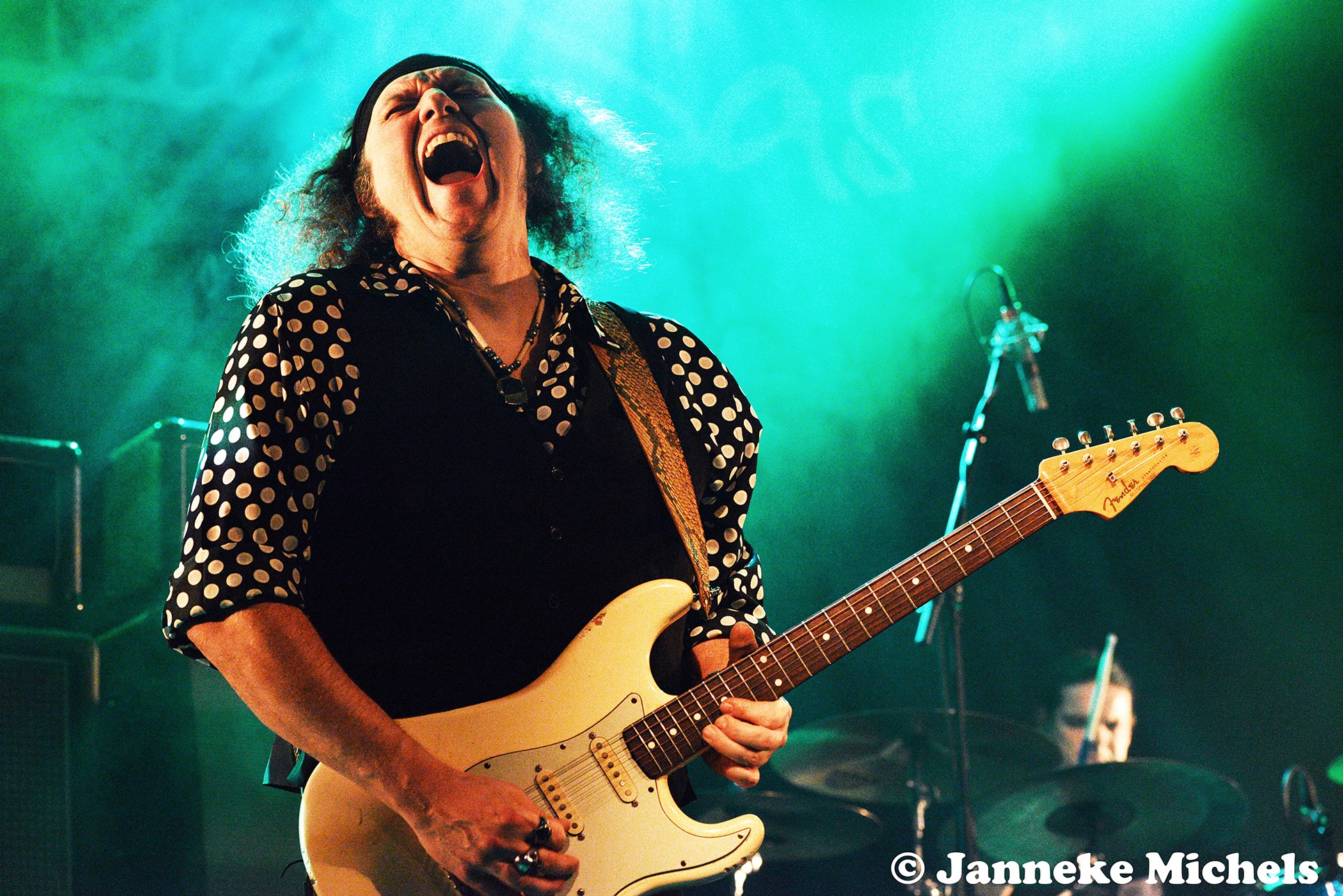 The past decades the 1970, in the little village of Beneden-Leeuwen, born axeman released a series of high quality albums, both studio and live, and on stage the curly haired, bandana headed bandleader never fails to deliver the goods. Tonight's venue, Grenswerk in downtown Venlo, is a wonderful place to be, for both artist and audience. It is a large modern room with a comfortable and easily accessible bar and high pointed ceiling which makes a warm, detailed and pleasant sound.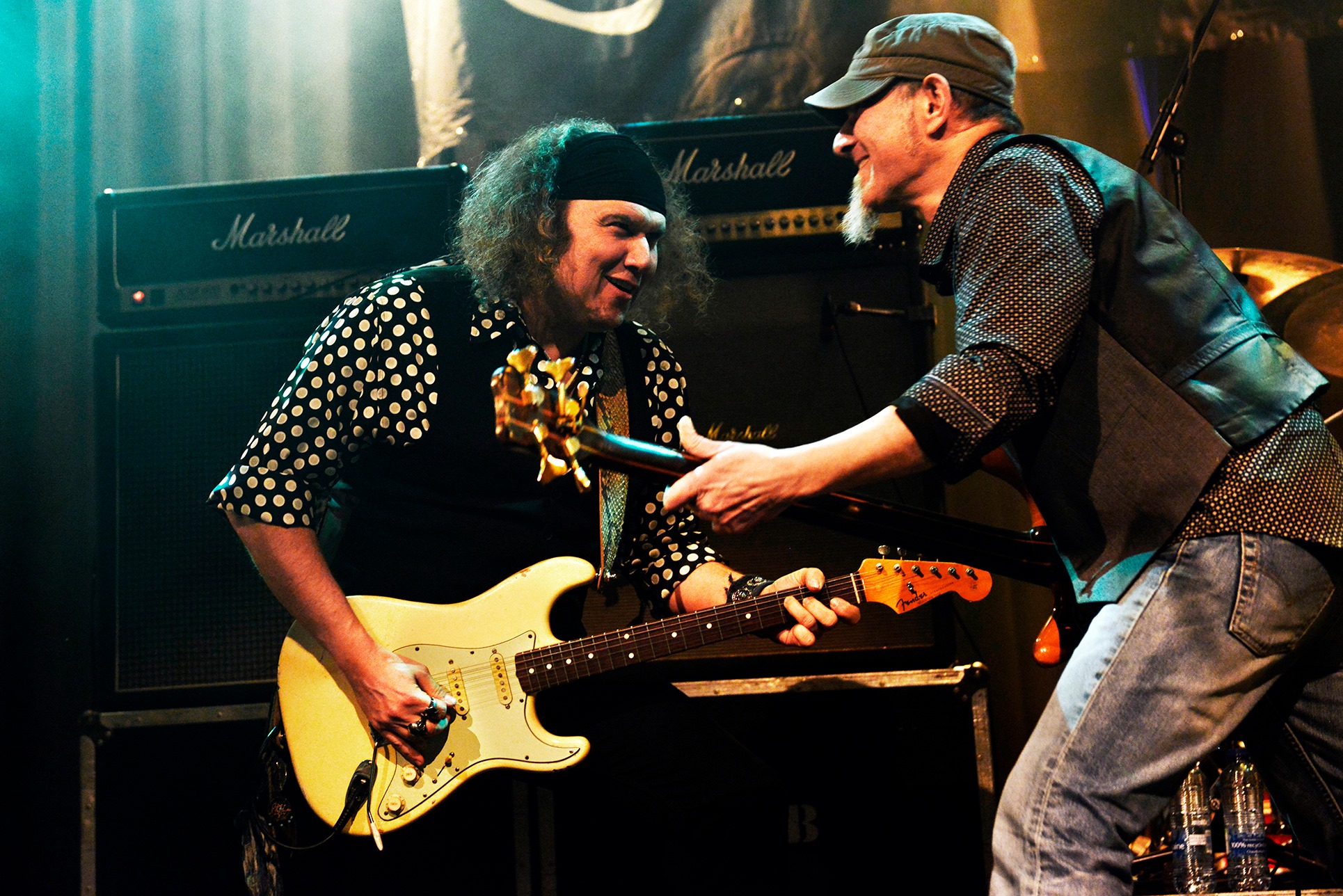 About 250 people are witness to a two and a half hour spanning blues rock masterclass. One that does not lead to surprises but never fails to entertain either. Thru the years Sas has grown into his role as bandleader and became an enigmatic and dynamic stage personality. His playing is flawless and his band mates follow their master with high focus and discipline. The lengthy set is well balanced out and, due to the mix of boogies, fierce rockers and many blues forms (slow blues, Chicago and delta to name a few) it is full of dynamics, with bits of Status Quo, ZZ Top and Chuck Berry popping up every once in a while. His biggest influence however remains to be the late and great Rory Gallagher, as one of his signature songs ,,Blues For The Loss And Found'' clearly reveals.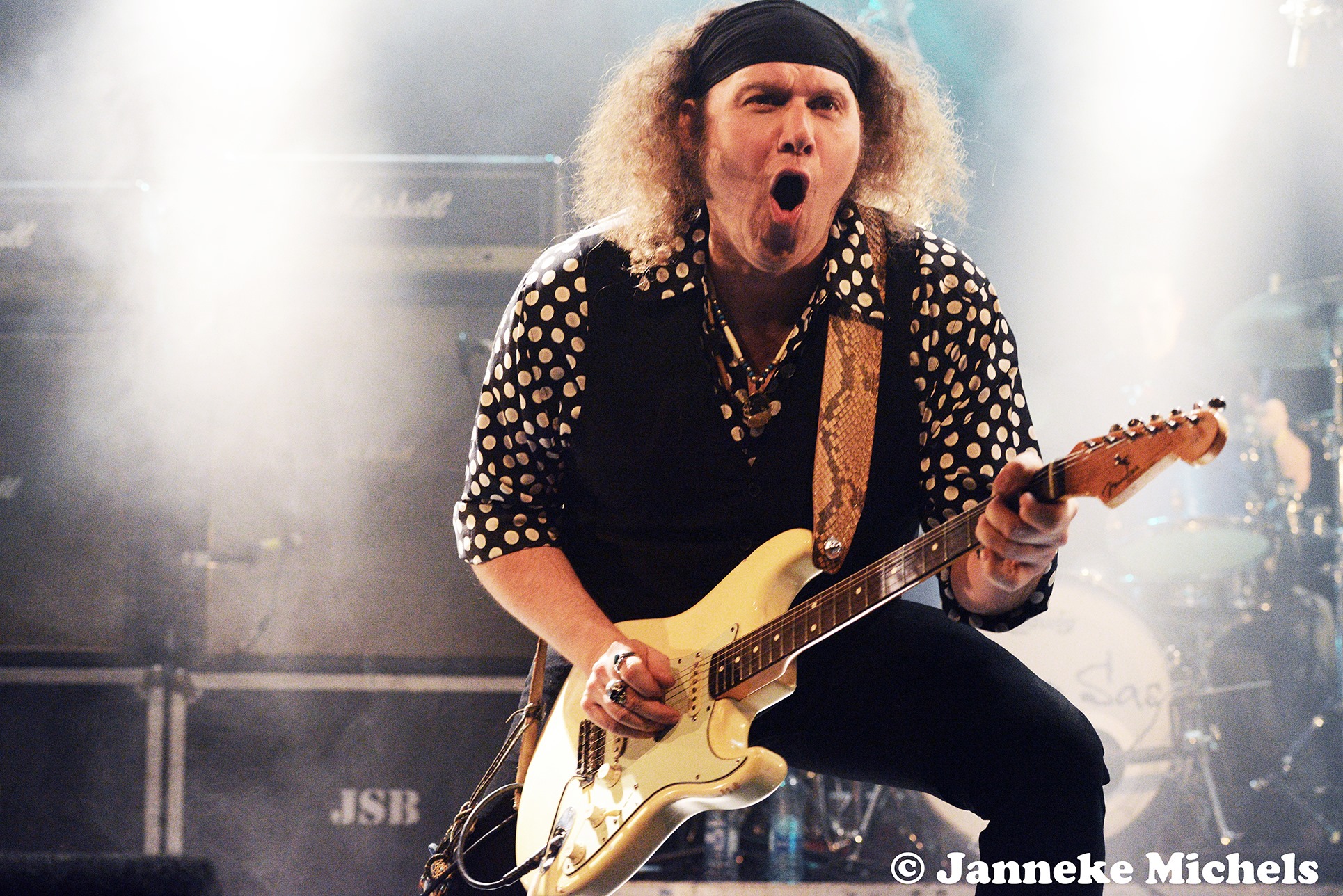 The Julian Sas Band underwent several line up changes but from tonight's show one can fairly conclude that the current line up does not require any changes. Keyboard veteran Roland Bakker, drummer Lars-Erik van Elzakker and Greek bassist Fotis Anagnostou all add their personality to the music and fuelling it with whatever it needs. Getting back to that one question though; why this very talented guitar slinger has not managed to put himself on the international radar? The answer may lay in the fact that Sas has many faces, but none that he can really call his own. As tonight's show once again proves he can do an excellent interpretation of genre icons like Rory Gallagher and Jimi Hendrix whose influences also sip through in his originals. But he cannot claim a style to truly call his own. But since his repertoire captures many sides of the blues spectrum Sas is able to offer his audience an all-round and entertaining evening nevertheless.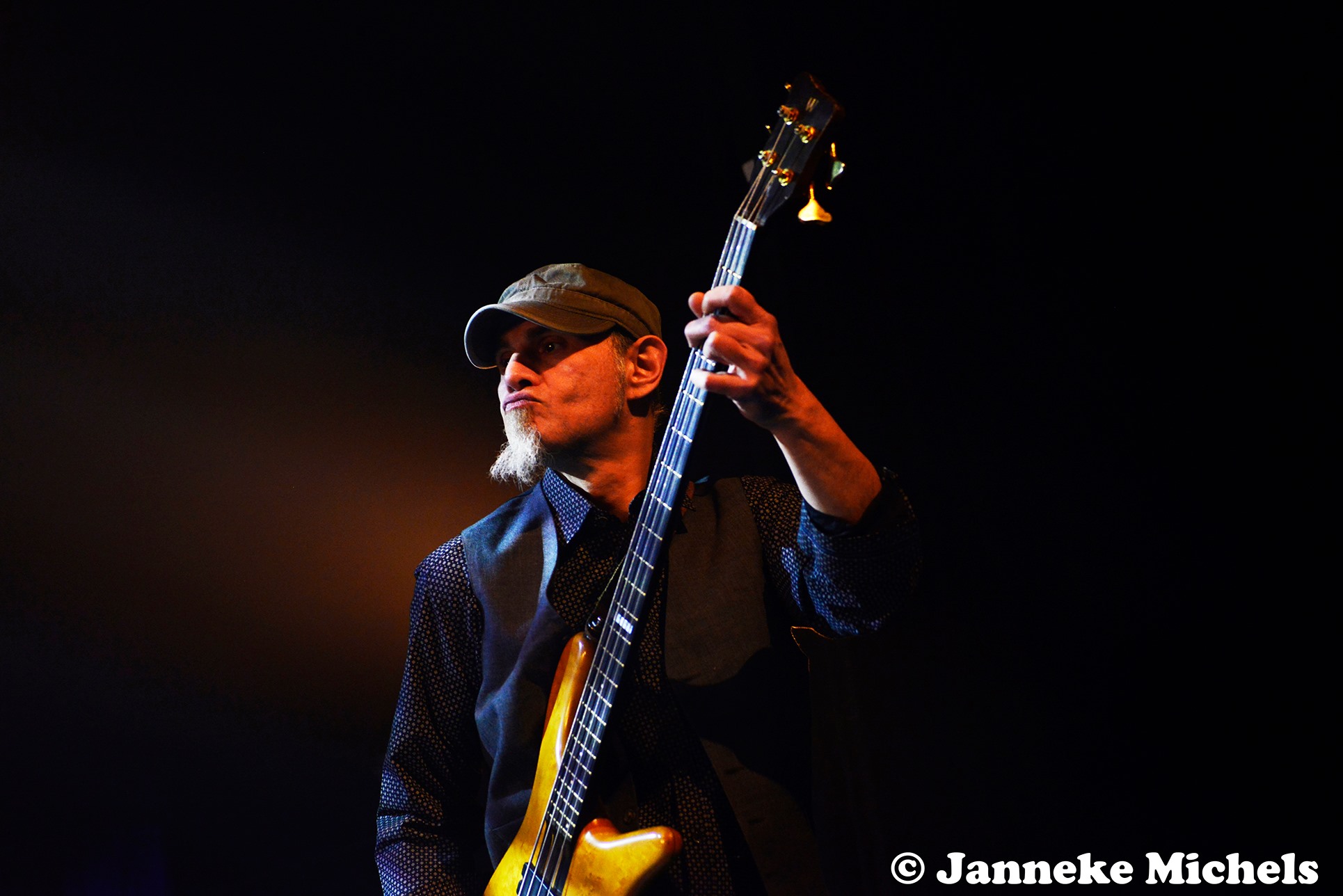 Another impressing factor of his show is the numbers of guitars used. Stratocaster, Telecaster, Explorer, Les Paul; it's all there and these tool changes clearly work since each guitar has its' own distinctive tone. Finishing of with the often-heard question why Sas addresses his audience in English rather than his native Dutch language. That is indeed an odd one, one that only Sas himself can answer. Maybe that international success is still on his mind…who can tell?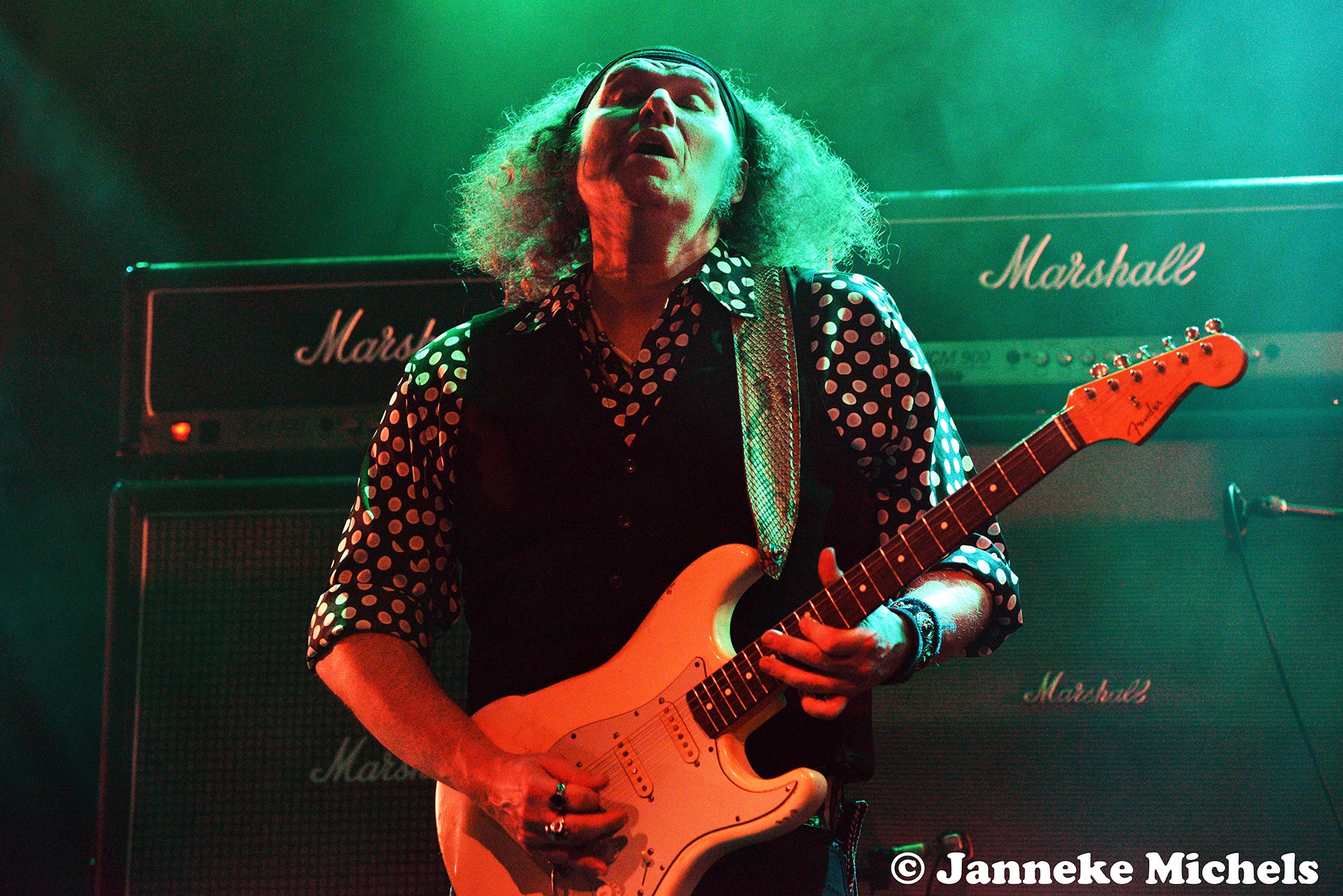 All photos by Janneke Michels

#juliansas #headbangerslifestyle #hbls #awayoflife