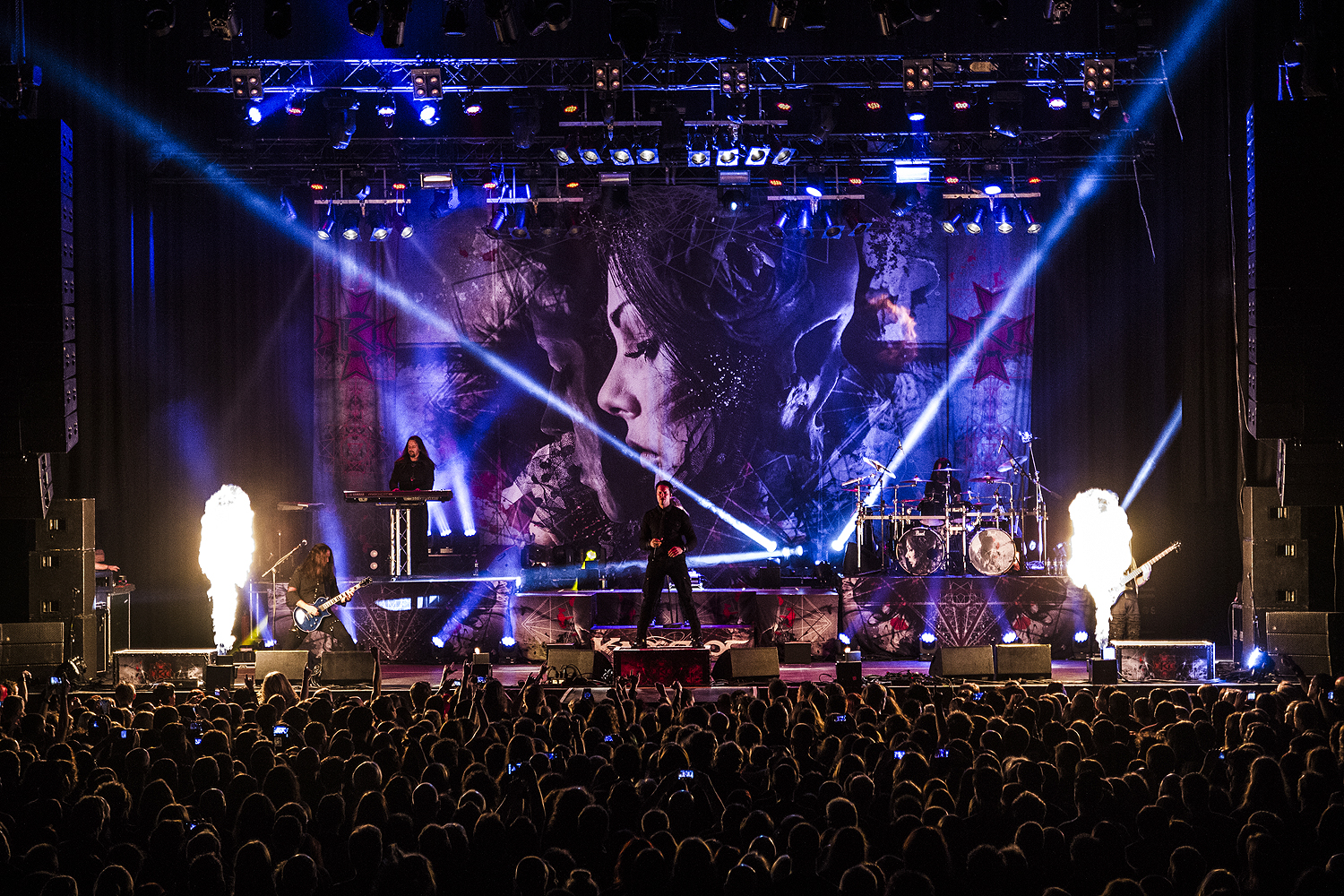 KAMELOT (& support acts Kobra And The Lotus & Gus G.)
Tilburg (NL)-Poppodium 013-16 October 2015
Completely renovated Poppodium 013 (Tilburg, NL) just opened it's doors again and Euro-American symphonic metal sensation Kamelot gets the honour to kick off in a serious packed 013 which is also the final show of their European tour. But before the party really start, special guest Kobra And The Lotus from Canada has to warm up the audience first by playing a half hour set of traditional furious sounding heavy metal, partly featuring on their latest release `High Priestess'. It all sounds good although front lady Kobra Paige sings a bit too theatrical but it is obvious much appreciated considering the big applause the band gets from the audience.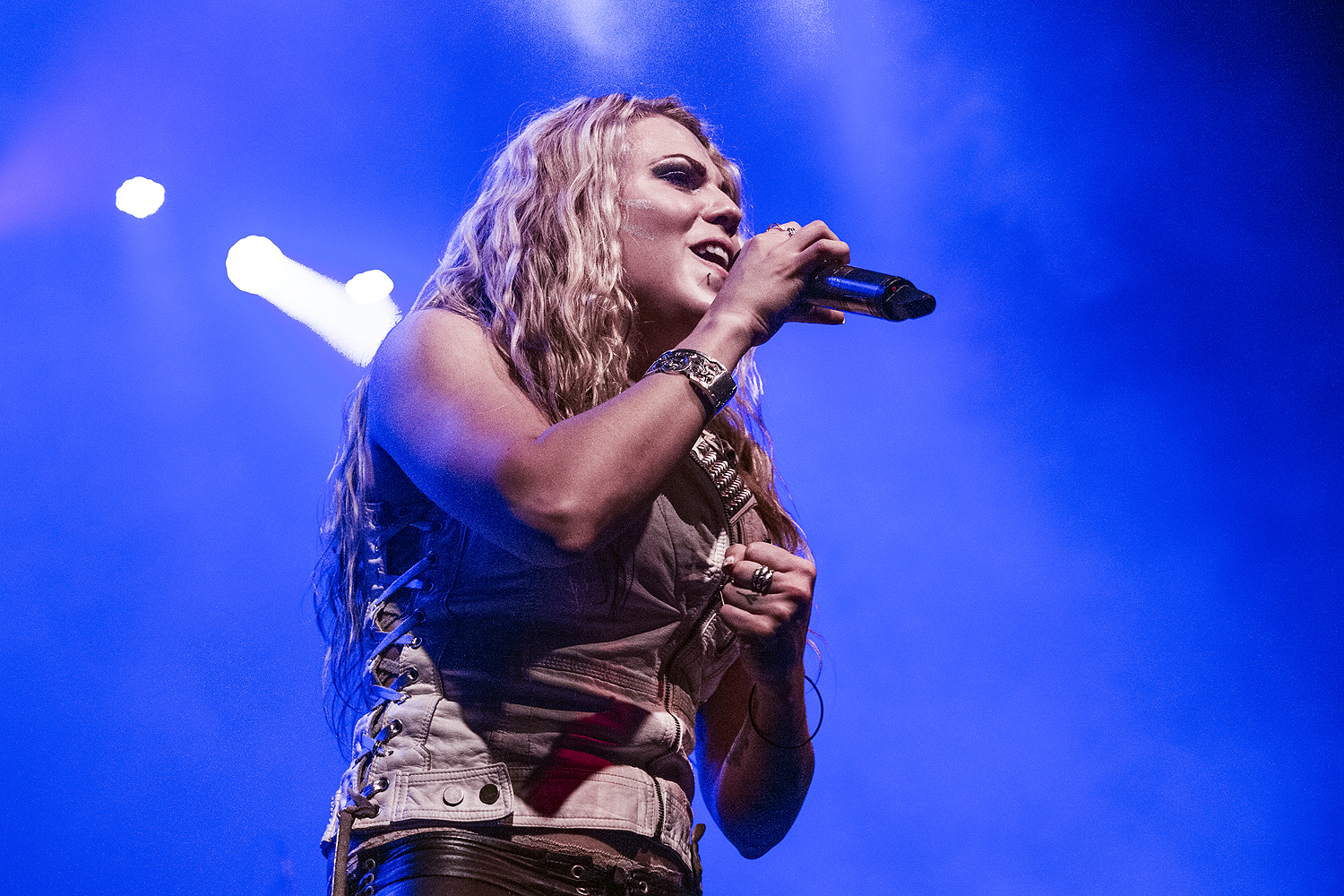 Kobra Paige of Kobra And The Lotus (Photo by Eus Straver)

Soon after second special guest Gus G. (who once made a big career move as guitarist for Ozzy Osbourne) and his bandmates make an entrée for a fifty-minute performance. The setlist is naturally focused on his solo albums `Brand New Revolution' and `I Am The Fire' but spiced up with Firewind track ,,World On Fire'', Ozzy Osbourne classic ,,Crazy Train'' and a happy birthday intermezzo for his lovely wife. The Greek guitar virtuoso shows his impressive guitar skills while getting a tight back up from his band and vocalist Henning Basse (Metalium, Sons Of Seasons), who handles all these rocking tracks really well. The crowd loves it and is totally ready for headliner Kamelot.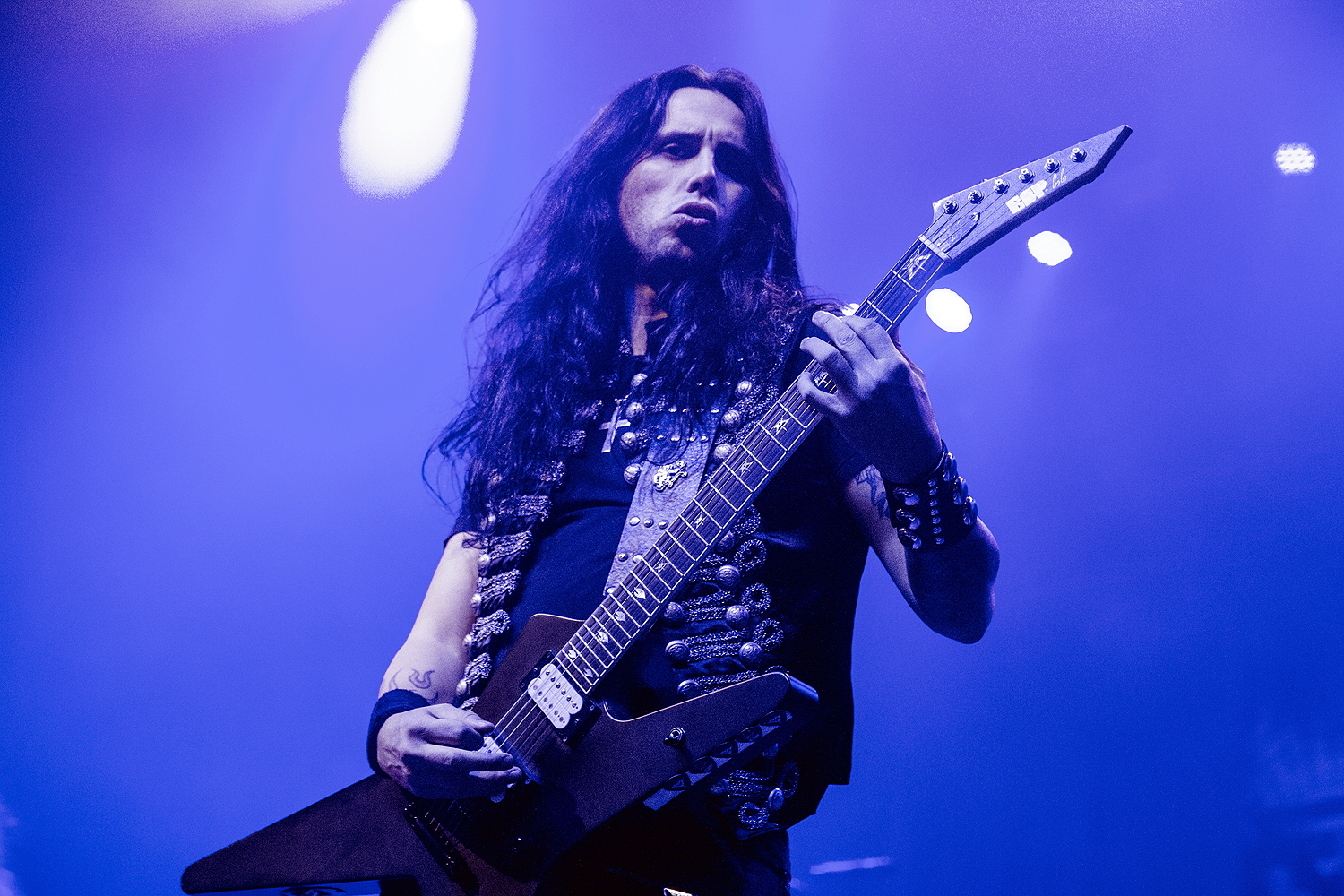 Gus G. (Photo by Eus Straver)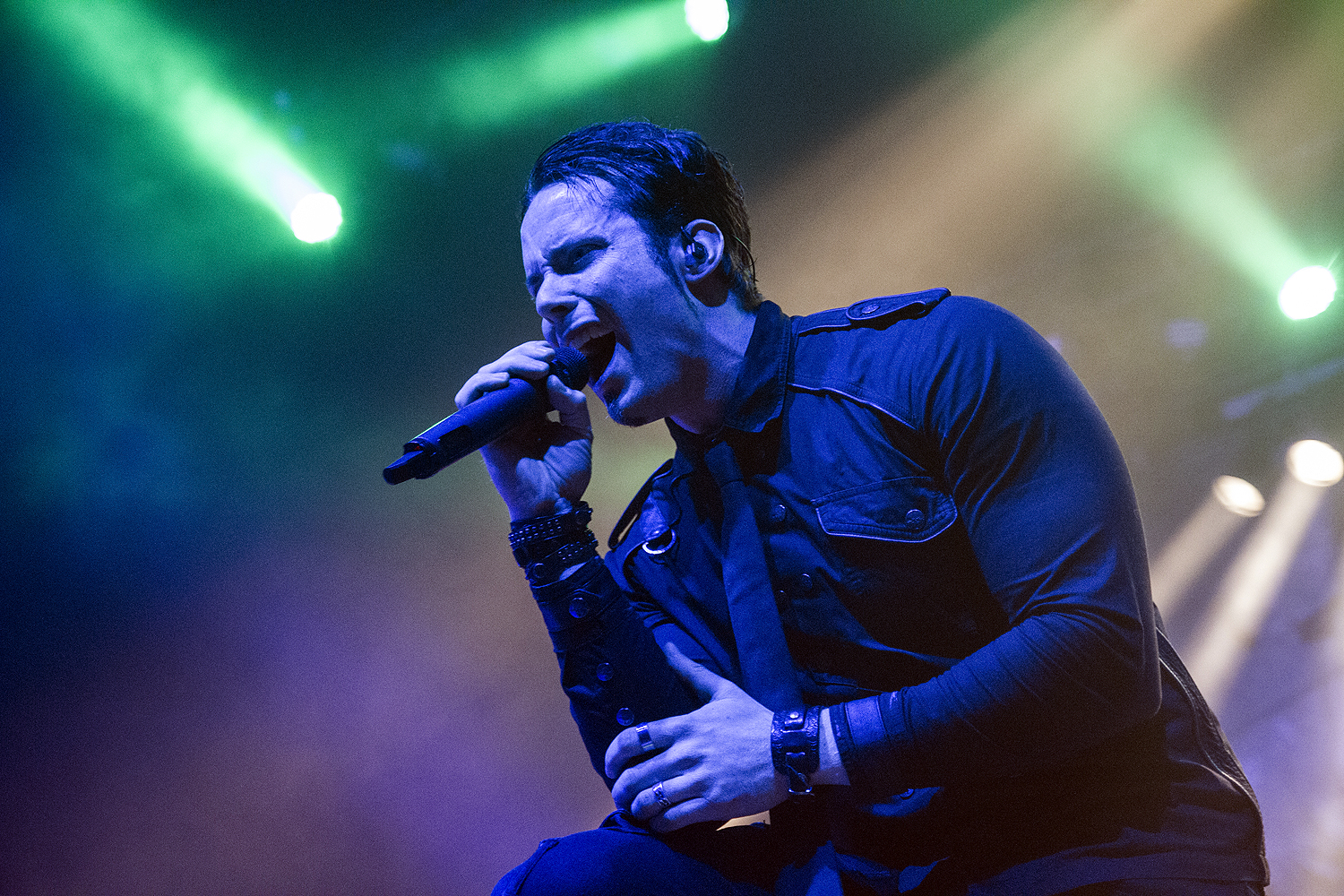 Tommy Karevik of Kamelot (photo by Eus Straver)

Kamelot is an oiled machine and is guaranteed to always perform an outstanding and professional looking show and is welcomed with open arms by the 013-audience. And WOW! Tonight Kamelot is absolute at its peak and in top form. After an enchanting intro with atmospheric projections on white curtains, we all are sucked into a fantastic and absolute energetic performance of ninety minutes featuring a bunch of Kamelot classics (,,When The Lights Are Down'', ,,Center Of The Universe'', ,,Karma'', ,,Forever'', to name a few) and material of the latest albums with singer Tommy Karevik: `Silverthorn' and `Haven'. Also on stage Tommy is such an amazing vocalist and performer who never misses a note, interacts great with the audience and manage to get everybody to jump on ,,The Great Pandemonium''. The Swedish frontman sounds absolute heartwarming during the breathtaking piano ballad ,,Here's To The Fall'', which he dedicates to his grandfather who passed away right before the tour. The band is known for having guest singers and so Kobra Paige features in a few songs but real guest star is charming Elize Ryd of Amaranthe in the exciting duel ,,Veritas'', ,,Liar Liar (Wasteland Monarchy)'' and ,,Sacrimony (Angel Of Afterlife)''. The drum solo of Casey Grillo, halfway through the show, seems a bit unnecessary but we learned it's his birthday today and he gets a present in return: a loud ,,Happy Birthday''. Visually Kamelot is supported by a beautiful, strong and colourful lightshow and cool pyrotechnics, which probably grilled the group of photographers in the front. Yes, Kamelot nailed it tonight and for sure next year they will sell out this place!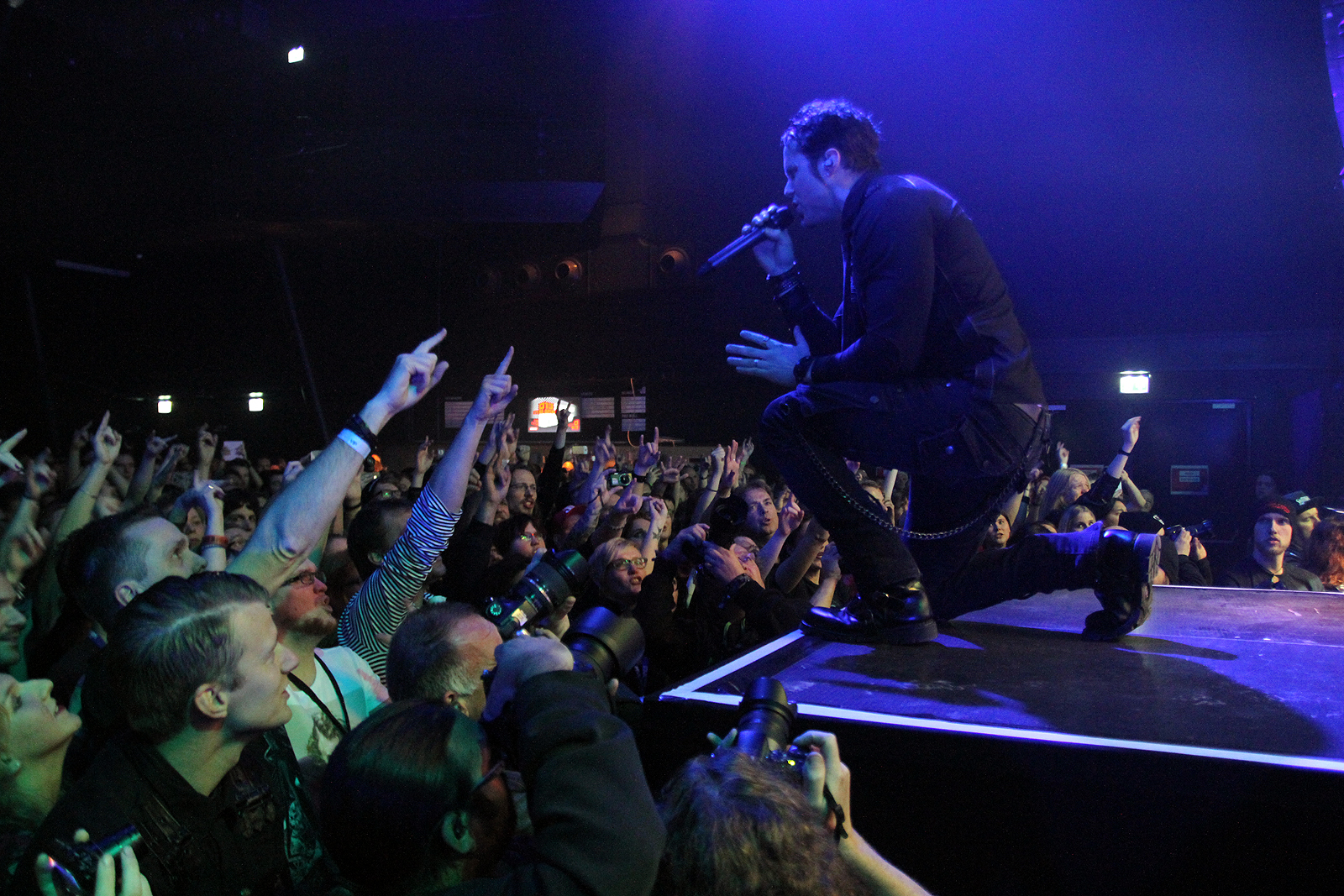 Interacting with the audience (photo by Eus Straver)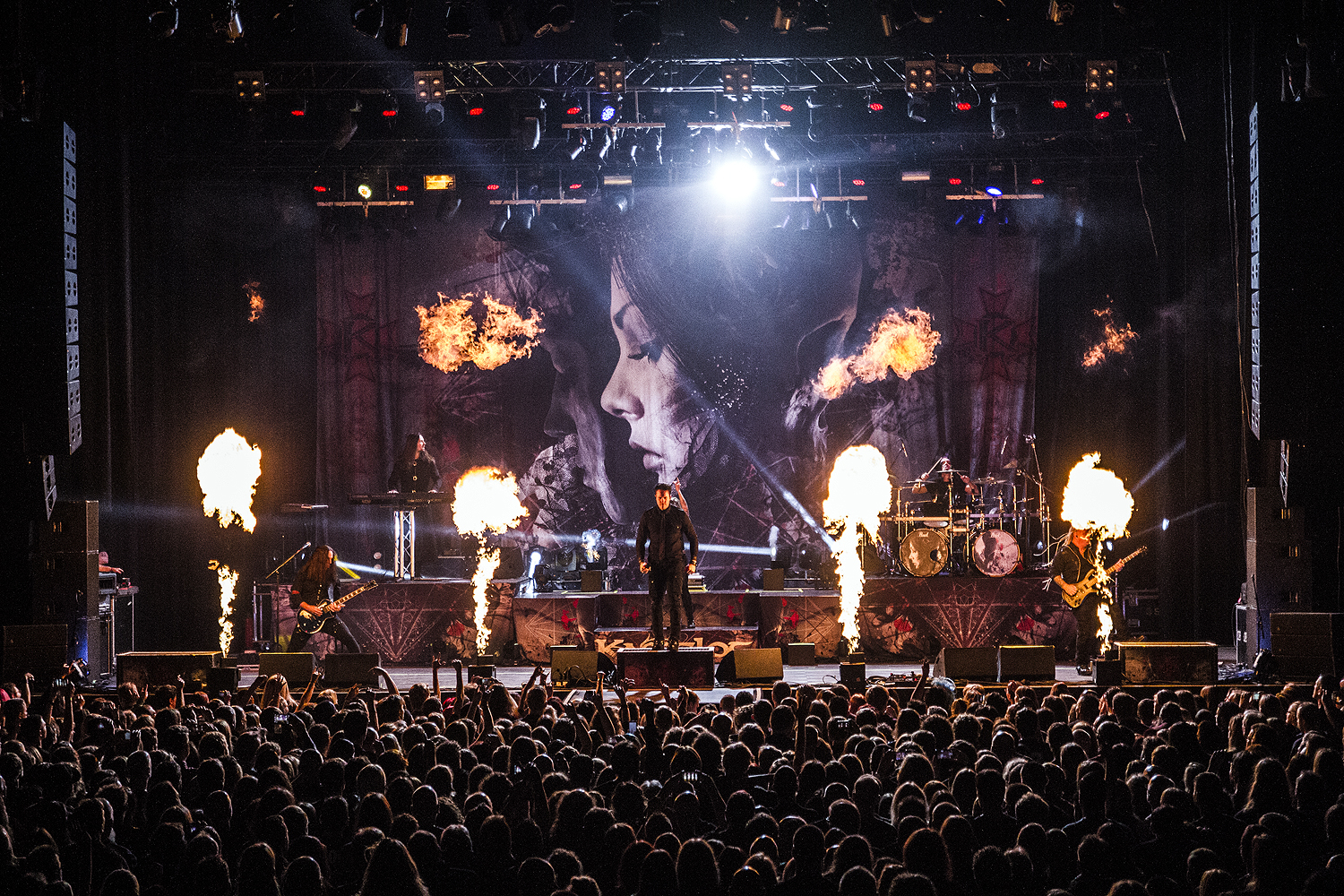 (photo by Eus Straver)
—
Visit the website of Kamelot here and like their Facebook page.
Website Kobra And The Lotus and Gus G.