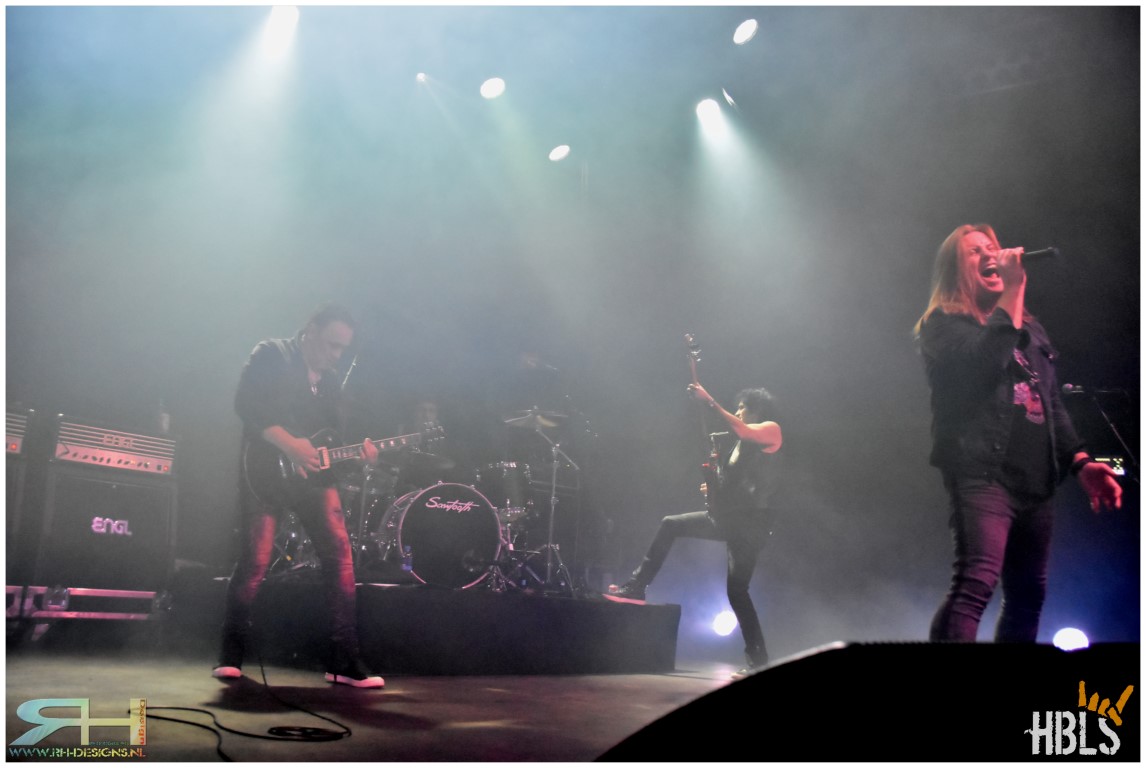 LAST IN LINE (& FIRE WITHIN)
Tilburg (NL)-013-14 December 2019
Last Saturday LAST IN LINE played a show in the Netherlands and Raymond Helebrand of RH-Design went to Tilburg with high expectations. Whether this was justified you can read in his report for HeadBangers LifeStyle.
A few months ago I found out about the European Tour 2019 of Last In Line, in support of their second release, simply called 'II'. But there is nothing simple about the album at all. This is a killer album. So with the legacy of the first 3 Dio albums and 2 strong albums with original material under their belt, I was more than curious how these songs would sound live in 2019.
So on this cold and rainy Saturday night I headed to the 013 Tilburg venue. Every now and then you have the chance to witness a very special gig with a select group of people and this would be a night like that.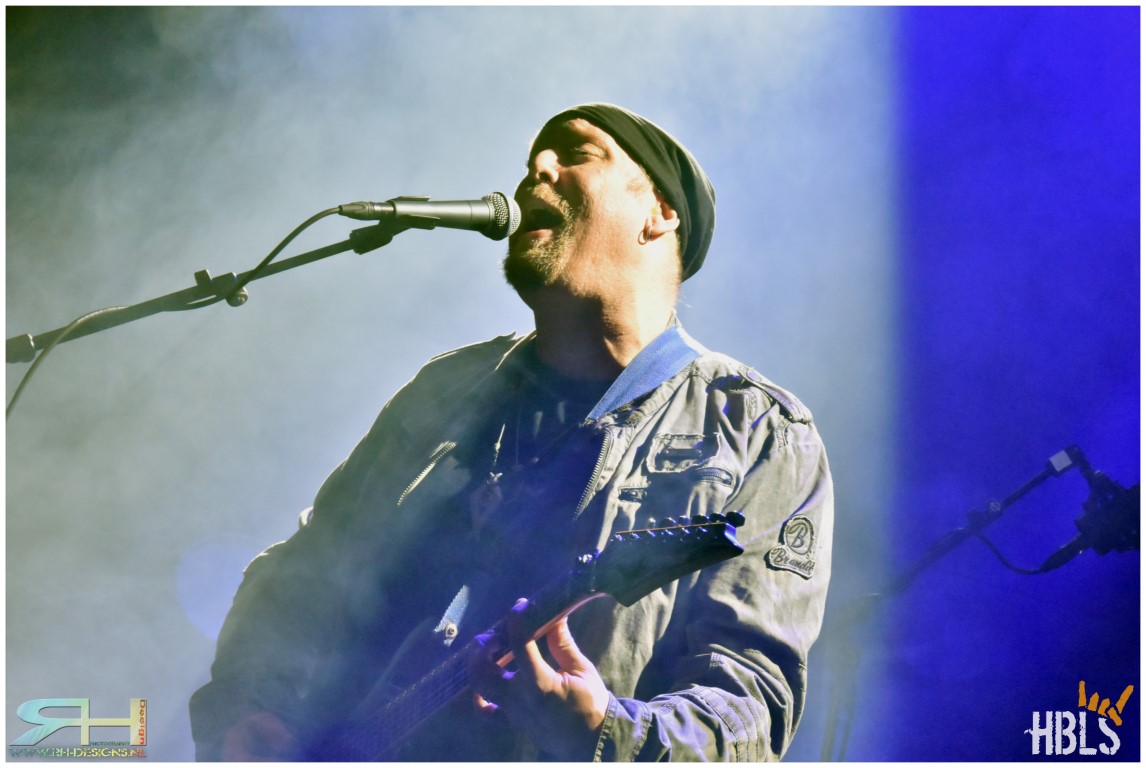 FIRE WITHIN
Dutch Symphonic Power Metal outfit Fire Within had the honor to kick off this evening with a 30 minutes set. Dennis (vocals, guitar), Lars (drums), Arjon (keys) and Robbin (bass) came together in 2012 and work hard ever since. Their music had elements of good old hard rock, 80s power metal and a slice of symphonic metal with bombastic elements. Although this was not a bad band by all means, I think this was not the right band to kick off the evening. The people in the audience did not really react to this kind of metal, however if you are in for a good Dutch Symphonic Power Metal treat, go and check them out on another occasion. I think they would be a great fit at a Prog festival.
Vivian Campbell (LAST IN LINE)


At 8.30PM sharp the lights went down for the second time this evening.
It is time for some heavyweights of the music industry. Vivian Campbell on guitar (DIO – Whitesnake – Riverdogs – Def Leppard), Vinny Appice on drums (Black Sabbath – DIO – Heaven and Hell), Phil Soussan on bass (Ozzy Osbourne – Billy Idol – Vince Neil Band) and Andrew Freeman on lead vocals (Lynch Mob).
As most of you know Last In Line was formed in 2011 by original DIO members Campbell, Appice and Jimmy Bain who sadly passed away in 2016, right before the release of the first album 'Heavy Crown'. To keep the band moving, Mr.Soussan was asked to join. With guys like this on the stage I expected nothing less than a stunning gig.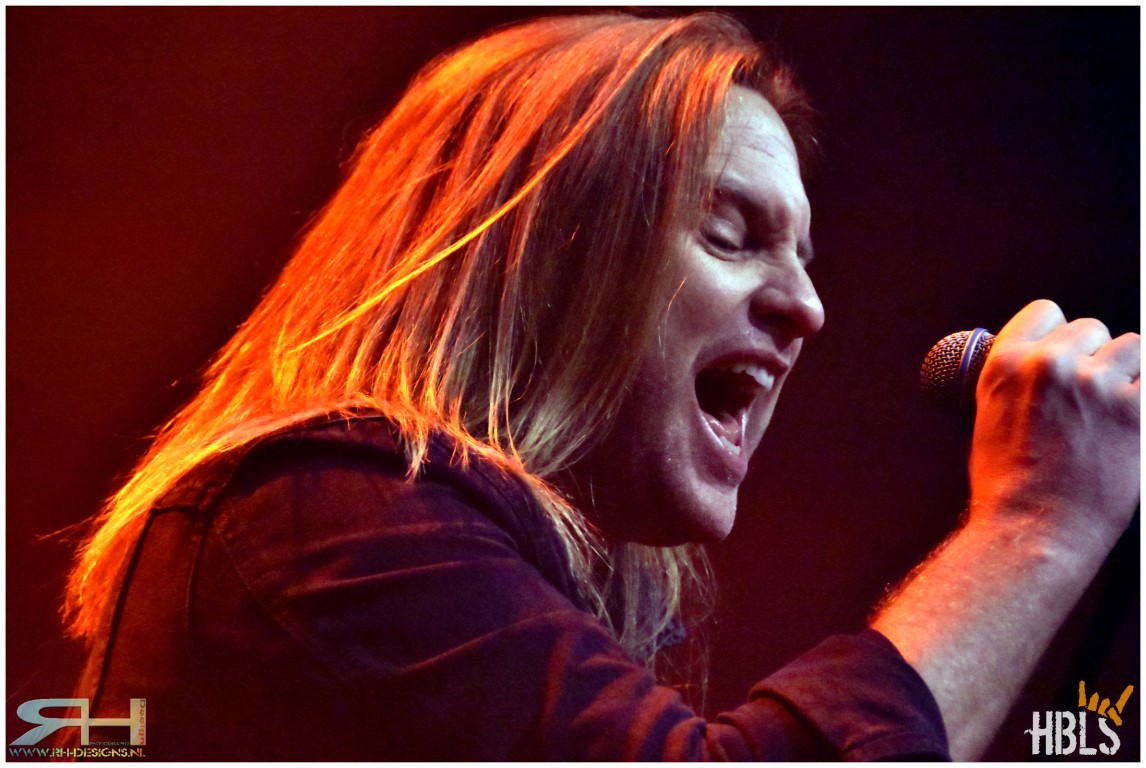 Andrew Freeman (LAST IN LINE)

,,Landslide'' from the new album 'II', proved to be an excellent opener of the evening. Not only is this a great hard hitting song, it also defines why this is not a cheap DIO tribute that wants to make a few bucks, but a band with the drive to produce songs that stand their ground between the DIO classics they wrote and recorded together in the 80s with the late Ronnie James Dio himself (R.I.P.).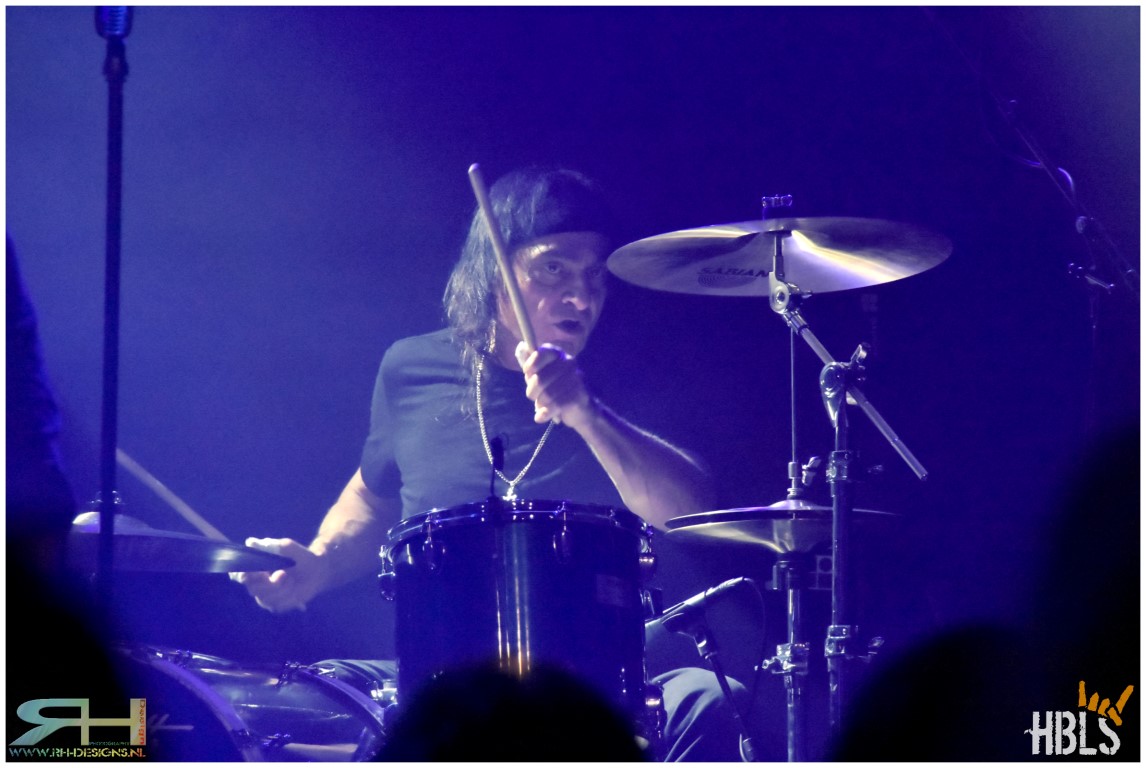 Vinny Appice (LAST IN LINE)




,,Stand Up And Shout'' and ,,Straight Through The Heart'' from the legendary 'Holy Diver' album are next on the menu. It is so amazing to hear Campbell perform these songs. It is fair to say that with this band he fires on all cylinders. Or in other words, he still has it!!! What an amazingly, gifted, guitarist he is.

,,Year Of The Gun'' is the second track from the "II" album. Andrew is the perfect man for the vocal job. Somehow he pulls it off to sing the old Dio songs in a stunning way, while keeping his own identity. Not an easy job!!


,,Holy Diver'' is the next song on this finger licking menu with ,,Black Out The Sun'' the next Last In Line original from the "II" album.

Vinny introduces the band members in a more than relaxed way. Making jokes and interact with the audience and to me it is clear, this is a real band making music straight from the heart.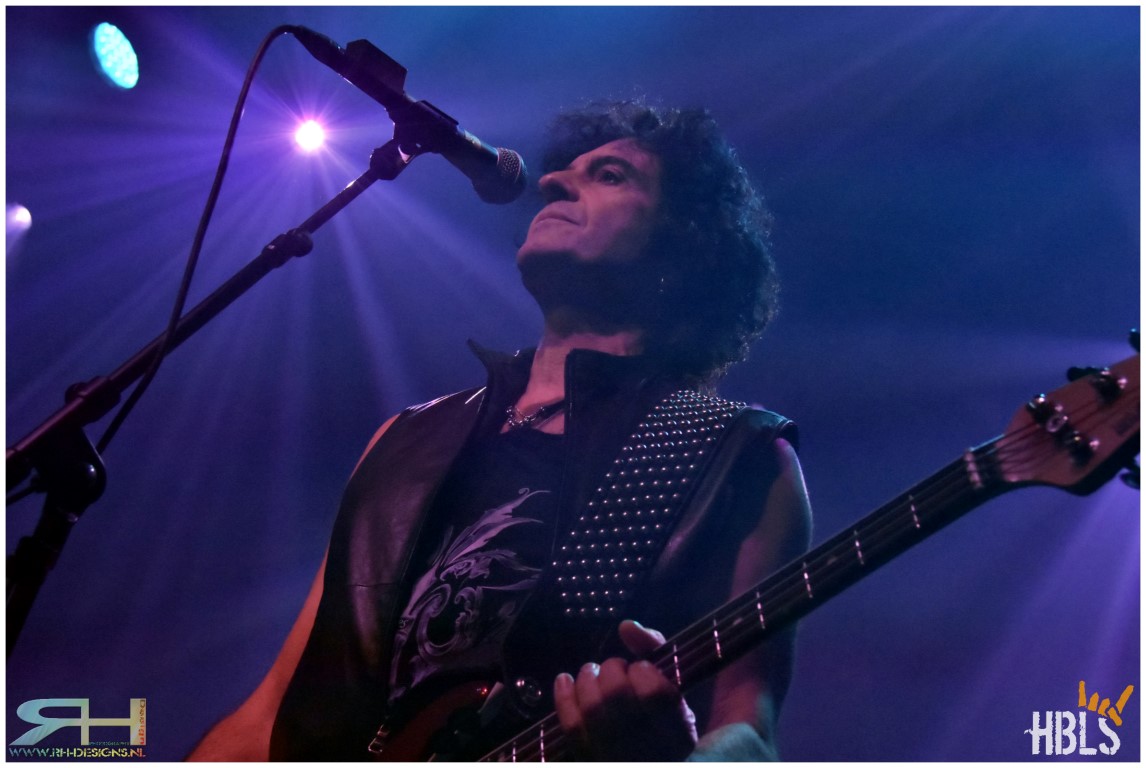 Phil Soussan (LAST IN LINE)
Title track ,,Last In Line'', from the second Dio milestone is the next epic song that is blasted through the speaker systems. The sound tonight is superb and bassist Phil now takes the time to make sure original bassist Jimmy Bain is remembered and tells us this band would not be in '013', or even tonight's audience wouldn't have been there, without Bain as he was the initiator to start this band in the first place. In honor of him the band dedicates a song to him every time they play. Tonight ,,Starmaker'' from 'Heavy Crown' is that song, followed by ,,Electrified'' from 'II'.
It is clear to me that Last in Line has managed to find a way to combine their originals with the classic Dio tunes. Speaking about that, ,,Egypt (The Chains Are On)'' is the next Dio classic that is fired into the room after which ,,Rainbow In The Dark'' concludes the official first part of tonight's setlist.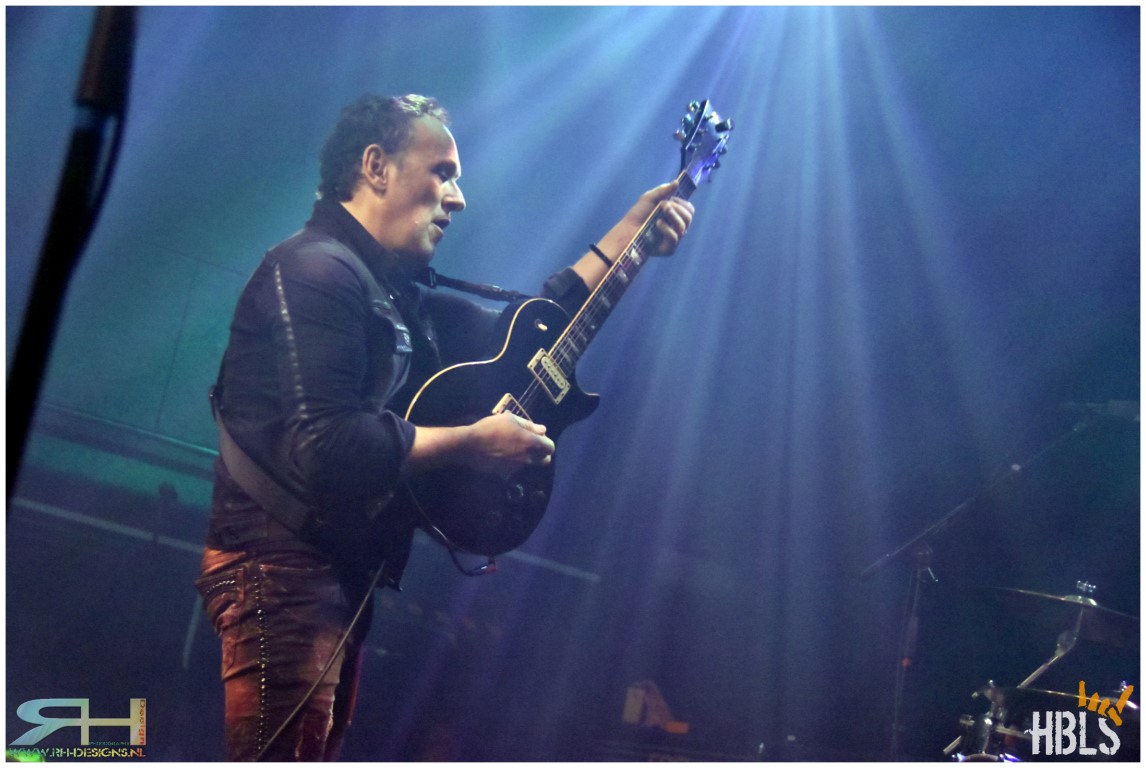 The audience is not ready for the end of this great gig yet and after a few minutes the band is back on the stage and starts playing ,,Don't Talk To Strangers''. Andrew tells the audience on more than one occasion tonight that he is pleased to hear the people sing all the lyrics, not only to the Dio songs, but to the Last In Line songs as well.
,,Devil In Me'' from 'Heavy Crown' is the next Last In Line original. The song that concludes this gig of the band is the all time Dio classic ,,We Rock'', and what a great way to end a show.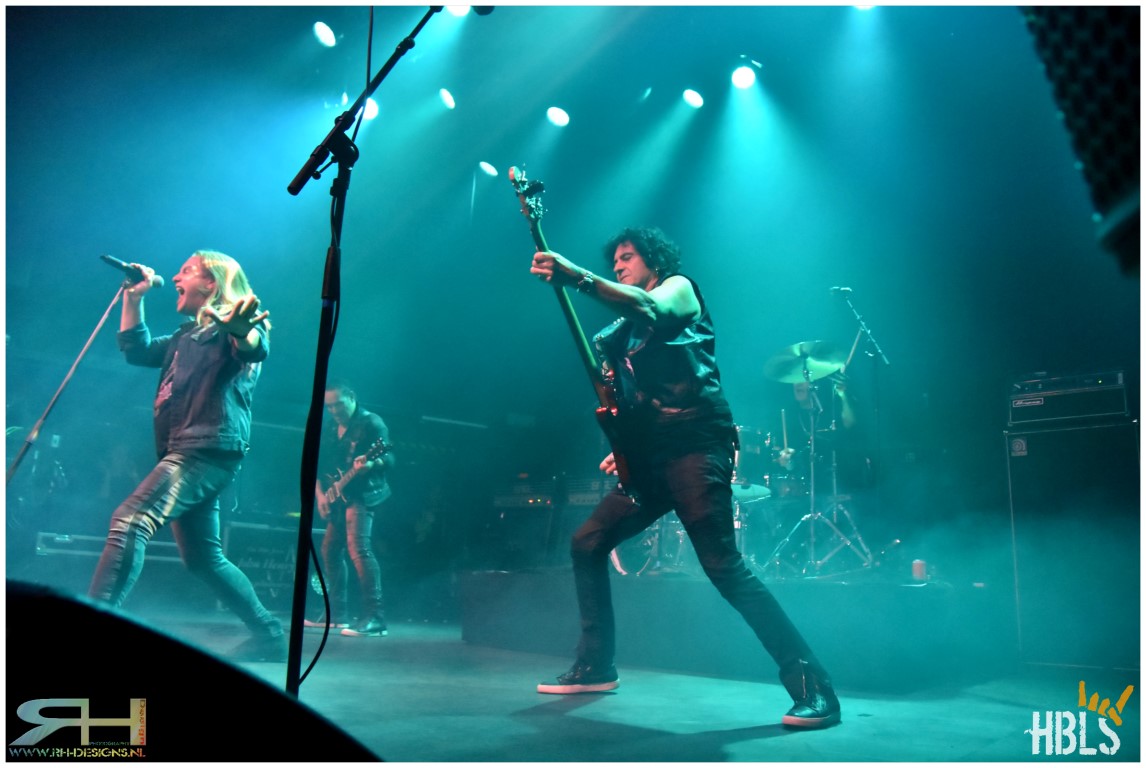 Did this band tick all the boxes of my high expectations I had on my drive to Tilburg? Absolutely!! Not only does this band perform the Dio songs the way they were meant to be. They also have managed to produce two great albums of their own. The sound was excellent and it was an amazing show. This was a 90 minutes rock show as it should be!! There is only one wish left: a longer set so they could play more great songs. Wouldn't that be nice for the next time???
—