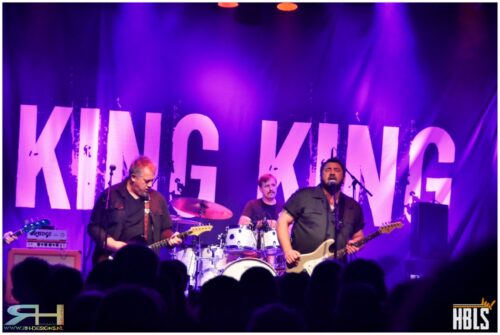 Live | King King – Bosuil-Weert [NL]
18 September 2022
After seeing the band as a support act for Europe, back in 2018, I always wanted to see a full show of these blues-rockers. So once I got ears of their planned show in De Bosuil Weert, I made sure I would not miss out on this chance.
So I found myself heading to Weert on this Sunday afternoon. After a very rainy drive, I arrived half an hour before the show started. And I must say I was pleased to still see visitors going into the venue. Once I was in myself, I found out the venue was packed with music enthusiasts. I guess word got out that these Scotsmen from King King know how to put on a great show.
SUPER LAID BACK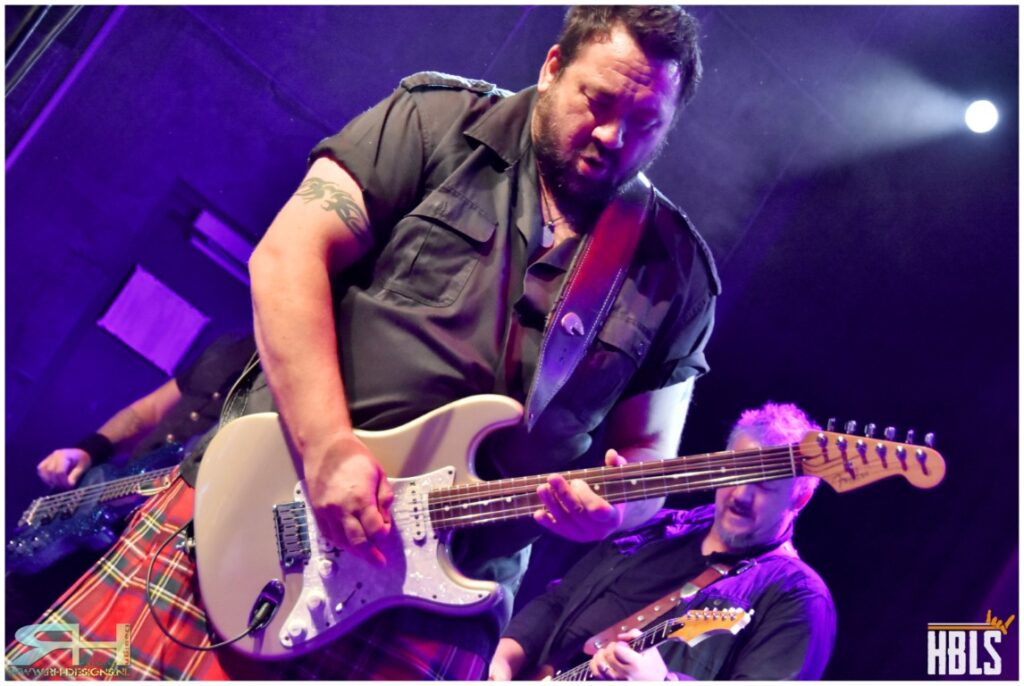 The atmosphere was immediately set, from the first moment the lights went out and AC/DC's ,,Highway To Hell'' blasted out of the speakers. Singer/guitarist Alan Nimmo is a super laid back guy, who had a smile from ear to ear throughout the entire performance. Blessed with a wonderfully lived blues voice and great guitar playing, he is the centerpiece of this excellent band. And yes of course he wore his trademark kilt again today.
INSANELY BEAUTIFUL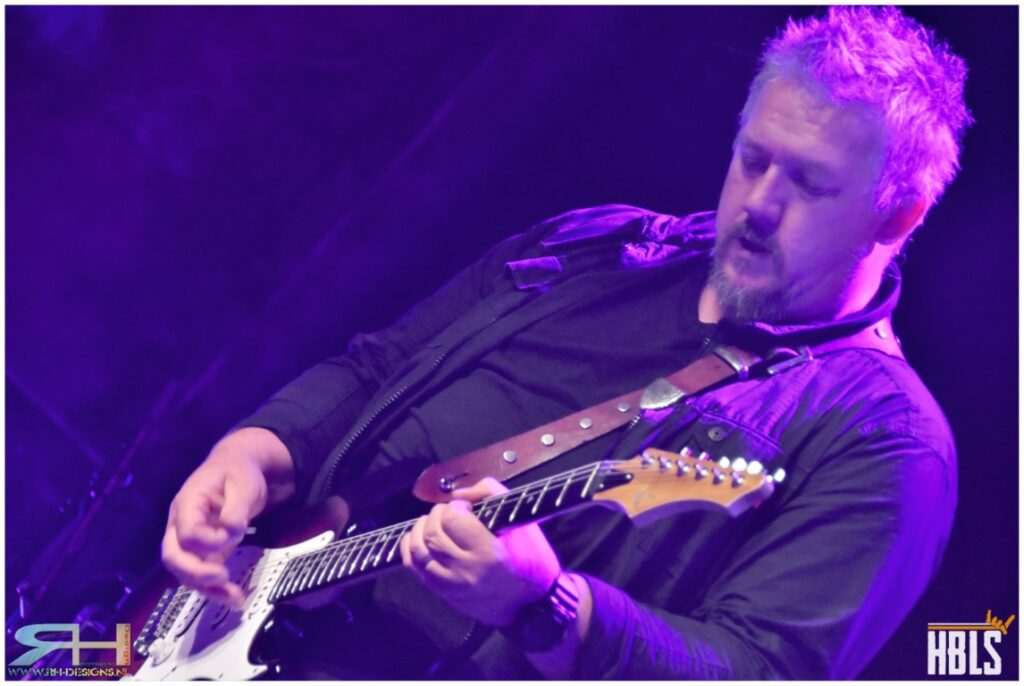 Today most of the songs came from their latest album `Maverick' and it was partly due to the addition of second guitarist Stevie Nimmo, indeed the brother of, that the band got that little extra musical injection they needed to take it one step further on the stairs of their musical career.
Compared to the performance I saw in 2018, it all seems a bit more fun and driven. And the new songs certainly contribute to that. We hear beautiful versions of, among others ,,Fire In My Soul'', ,,I Will Not Fall'', ,,You Stopped The Rain'', ,,Stranger To Love'' and ,,Whatever It Takes To Survive''.
What strikes me most is how the harmony vocals of these gentlemen have been raised to an unprecedented level. Just insanely beautiful.
Before I knew it, we already reached the end of the set list. Time just flew by and the audience kept cheering for more.
MESMERIZING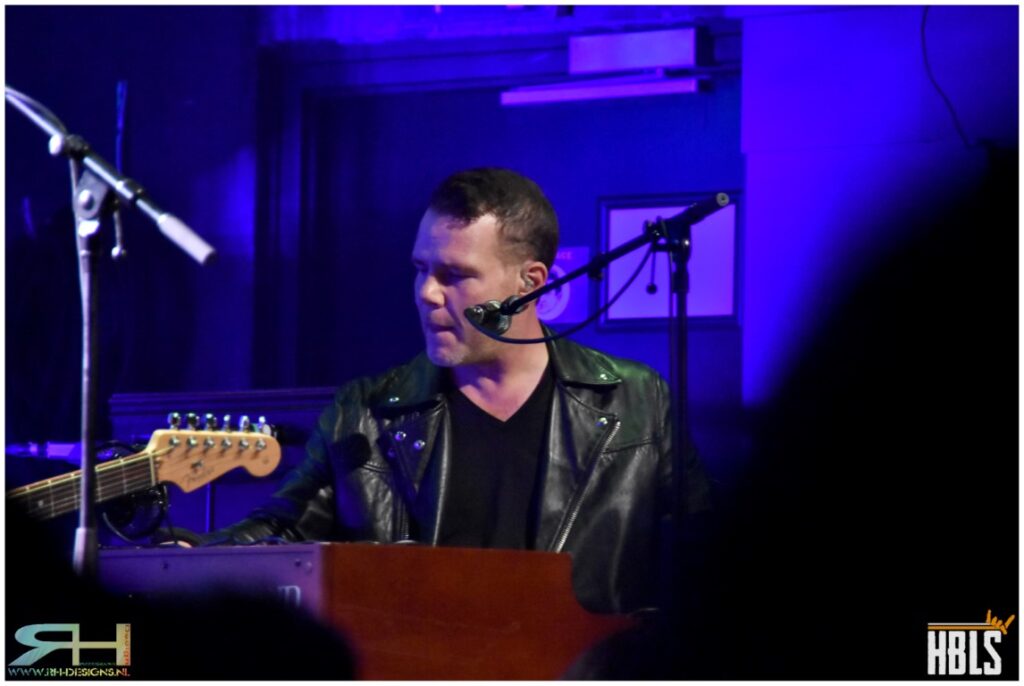 Of course there was more and what kind of encore!!
We got to hear an INSANELY beautiful version of ,,When My Winter Comes". Only keys and vocals by Alan and a second voice by Stevie. For me the most beautiful and fragile moment of the show. Nothing short of mesmerizing!
ONE OF THE BEST BANDS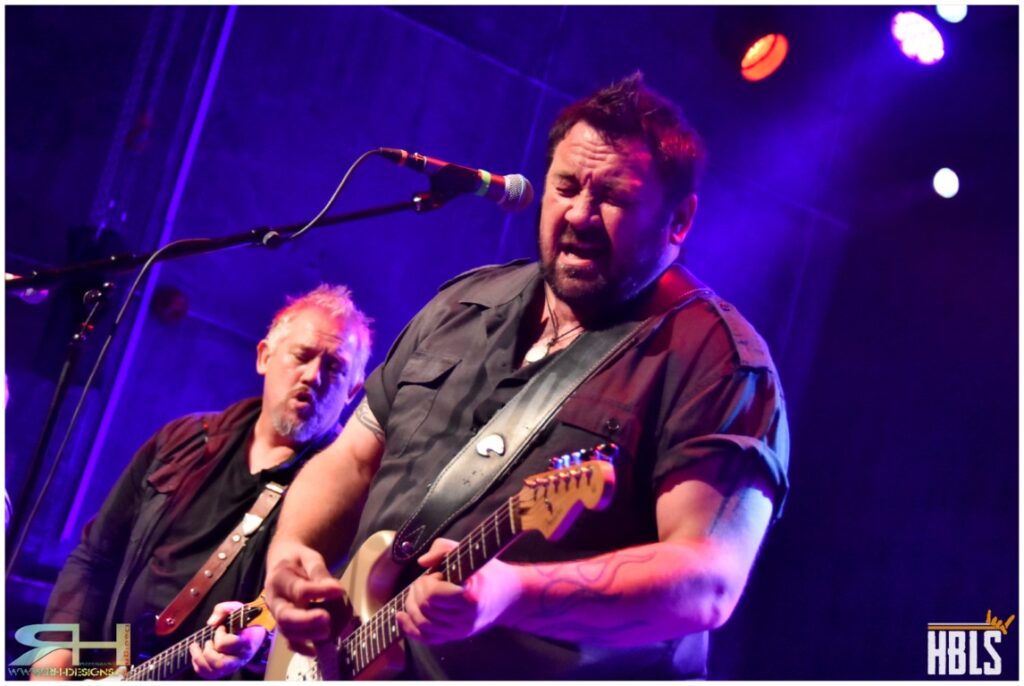 ,,Let Love In'' made sure the audience could leave satisfied on an upbeat note. But before starting the last song of the set, Alan told the audience to meet the band at the merch stand after the gig. If you are a lover of melodic blues rock, it is absolutely mandatory to listen to this band or go to a show. Probably one of the best bands around in this genre at the moment. Top songs, top performance. On to the next show of King King.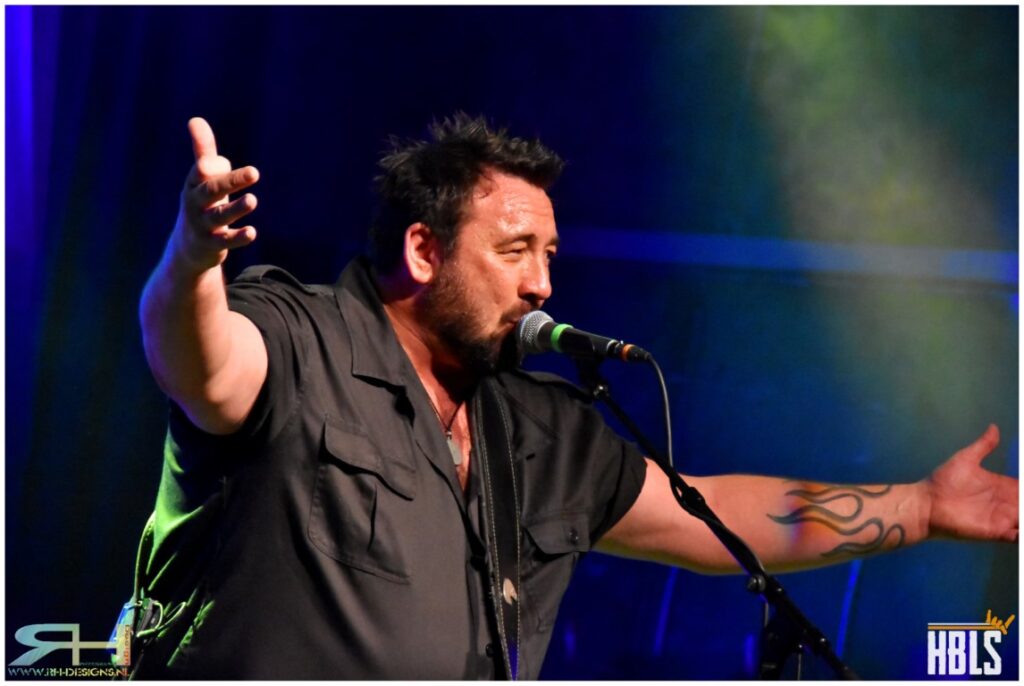 All photos by Raymond Helebrand