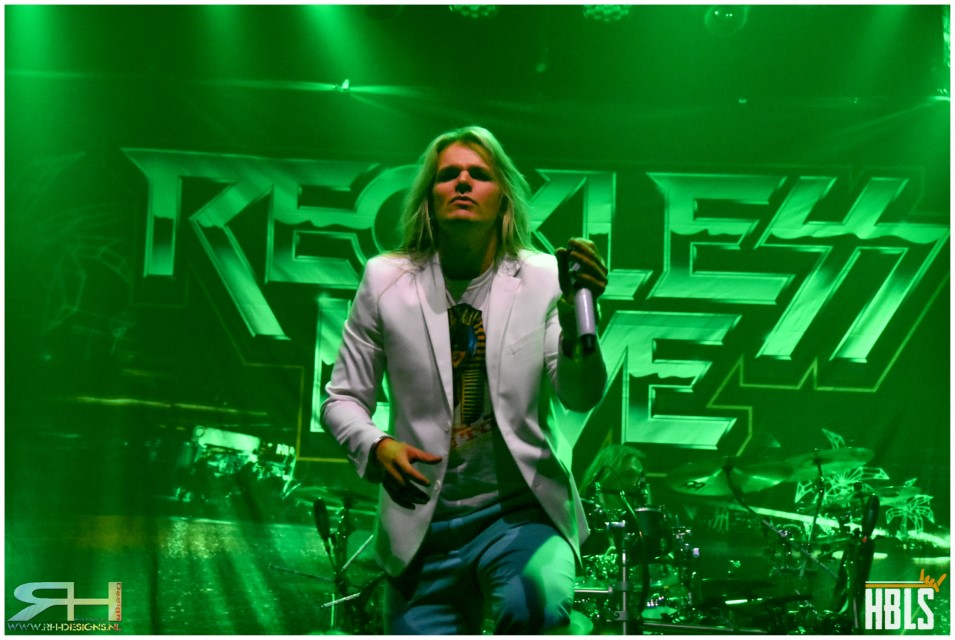 Live | Reckless Love – VOLT-Sittard [NL]
11 September 2022
Last Sunday I headed to Sittard to catch the concert of Finnish glam rock band Reckless Love. This event was postponed a few times, but now it could take place. Somehow I think that people had lost the memo or lost their tickets along the way, because there were only about 35 visitors present. A ridiculously low number because the band manages to attract at least ten times as many visitors on other tour dates.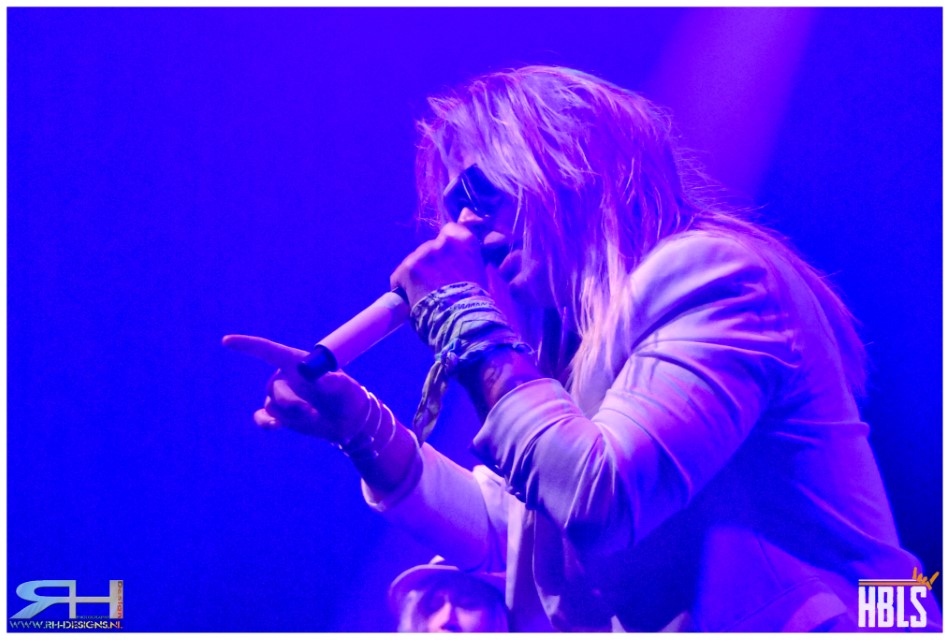 PRIVILEGE
Anyway, it did not stop the band to give the best gig they can. Singer Olli Herman got the small crowd going as if it was a full house today. Definitely a special privilege to see them at work in such an intimate setting.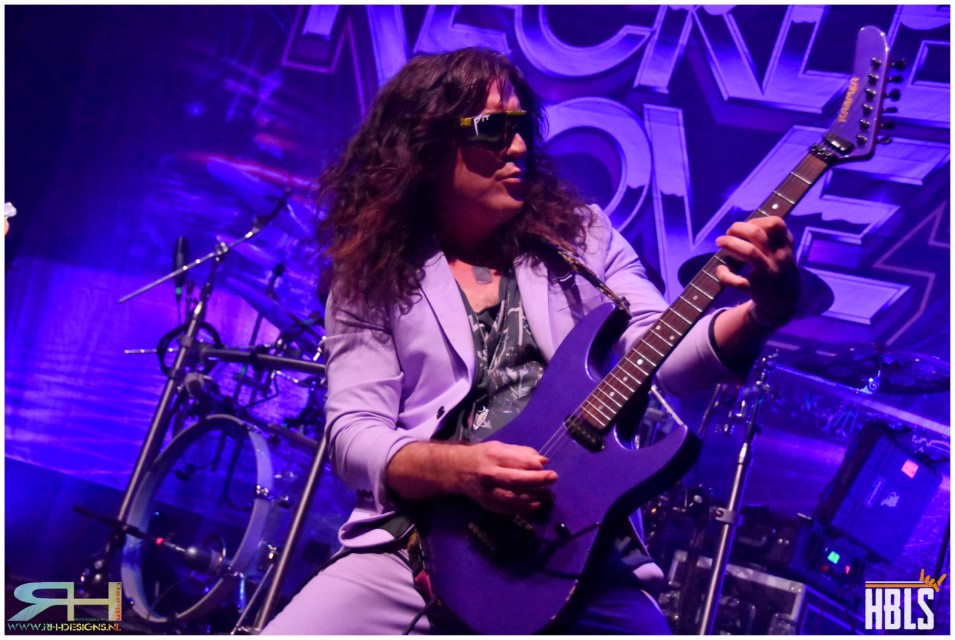 TAILORED SUITS
Reckless Love kicks off in style with their tailored suits. Nicely matched, as if we were beamed straight back to the eighties. Opening song, also title track of their latest album 'Turborider' and ,,Outrun'' immediately set the tone. They got their act together, the sound is great, the lighting is good and the band wants to party tonight. A missed opportunity for the people who were not there tonight, because everything has been prepared for a beautiful musical evening.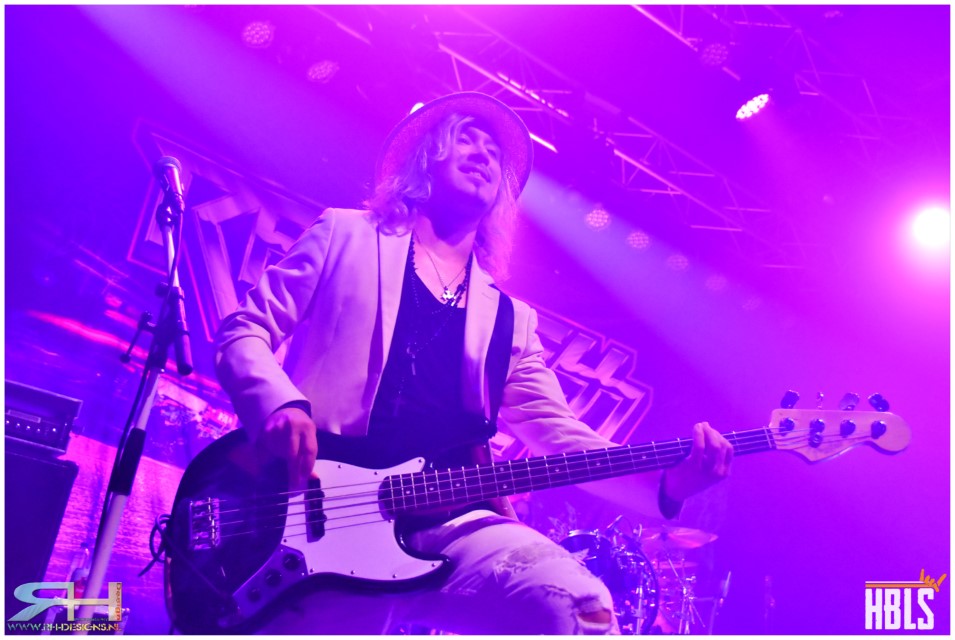 BACKING TRACKS
The band continues their trip down Reckless Love lane with ,,Back To Paradise''. Guitarist Pepe Reckless is a very talented string slinger and drummer Hessu Maxx and bassist Jalle Verne lay down a solid foundation for all the songs.
Vocalist Olli jokes that it is 'a thing' these days when bands use backing tracks. Reckless Love uses them as well. According to Olli to bring in a keyboardist wouldn't work because 'it's already tough enough and manageable to bear with the current four in the band'.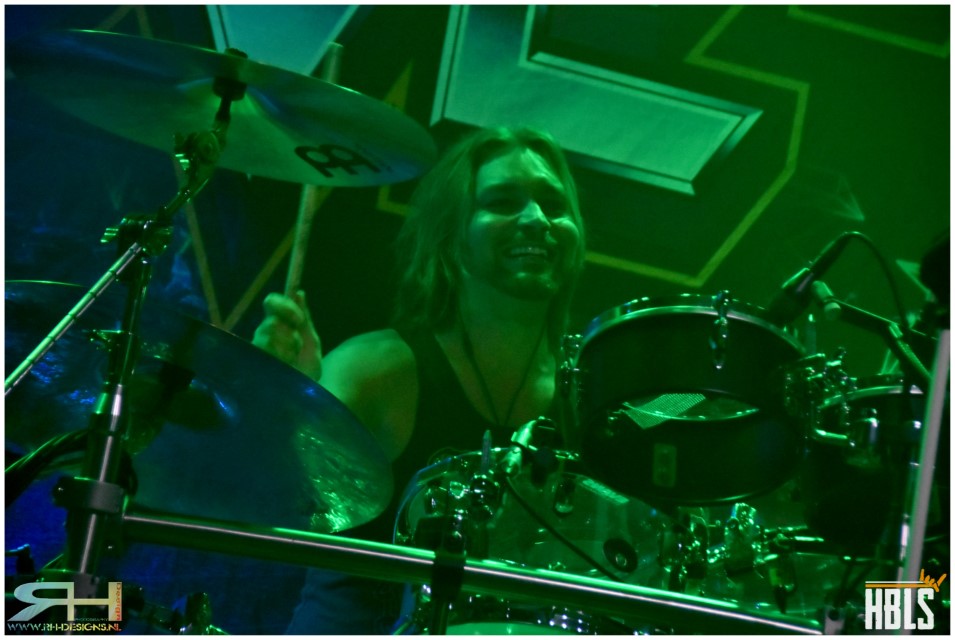 The show has lots of sing along moments, and the visitors sing along loudly at these moments. While the set continues with ,,Kids Of The Arcade'', ,,Flight Of The Cobra'', ,,Edge Of Our Dreams'', ,,Eyes Of A Maniac'' and ,,Prodigal Son''.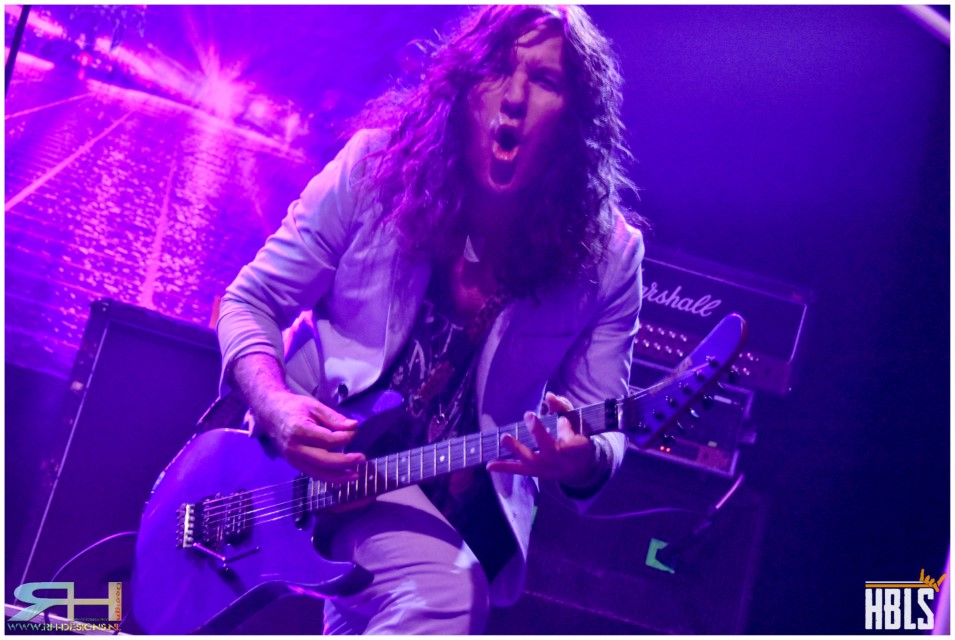 EIGHTIES CLICHÉS
What strikes me most is that this band enjoys what they do and just wants to put on a great show for their fans. That's the only thing that matters!!
The show is drenched with typical eighties clichés and the David Lee Roth moves of singer Olli are very clear, but it's all right. The moves, the sound and the show are super tight and slick. They play a very strong card today and this one-and-a-half-hour long show is never boring.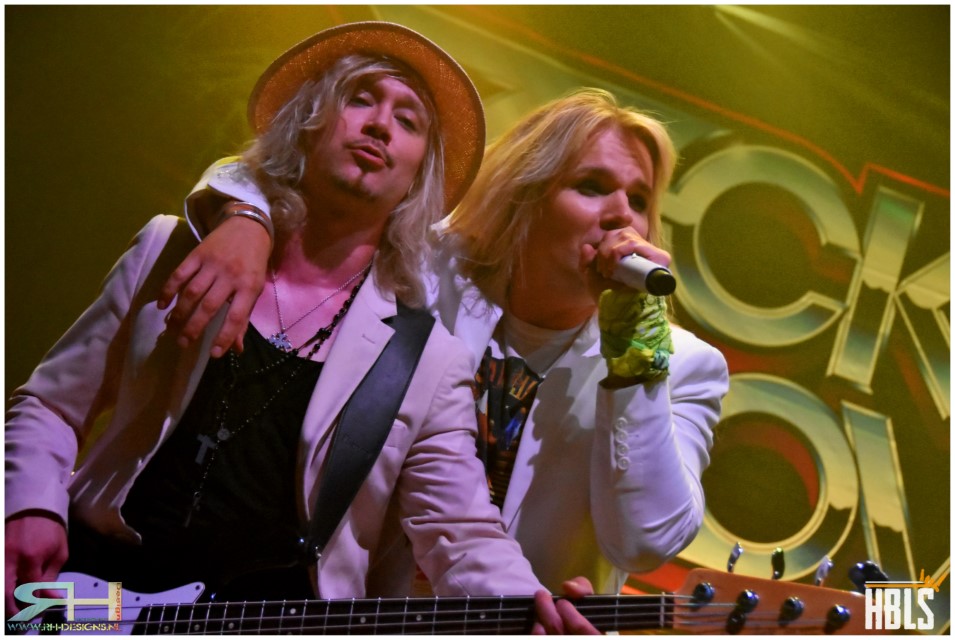 BIG SMILE
In fact, time seems to fly by, because before we know it is is time for the last couple of songs of the set list: ,,Bad Ass'' and ,,On The Radio''. Of course the band returns for their encores after being called back by the audience. ,,Animal Attraction'', ,,Night On Fire'' and ,,Hot'' end this musical evening and everyone can go home with a good feeling and a big smile.

I'm glad I was one of the privileged people to be present at this awesome show tonight.
See you next time!!!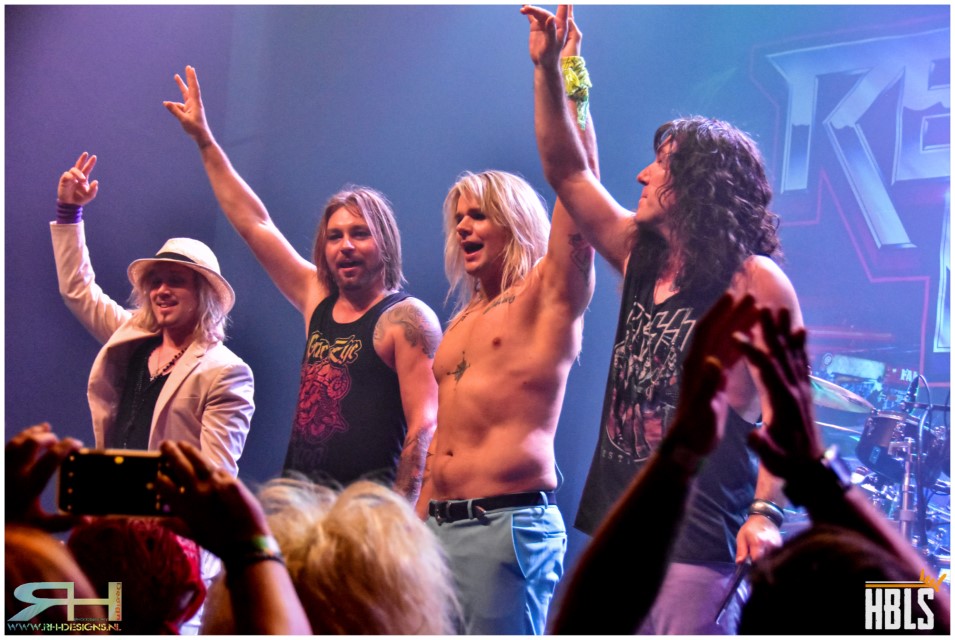 All photos by Raymond Helebrand