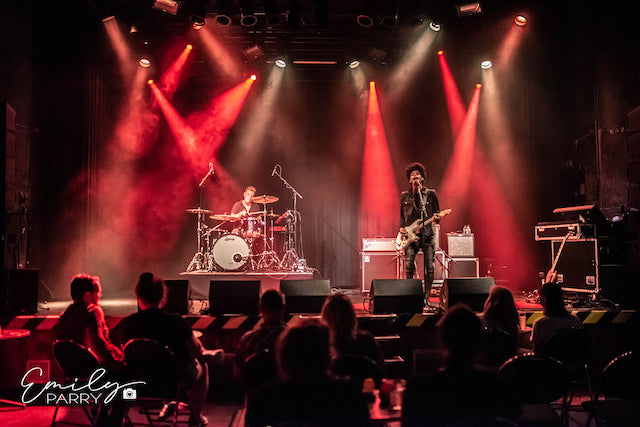 Live report | Zach Person-De Bosuil Weert (NL)
September 19th 2021
SELF TITLED DEBUT
American singer/guitarist Zach Person is one of the new faces of guitar rock. Emerging out of Austin,Texas, Person's tunes are loud and in your face and dig into many territories. Elements from blues, rock, soul and gospel are all blended into his own unique style, often in equal parts and sometimes not. The performing line-up is as unique, since it is comprising of just him and his loyal sideman Jake Wyble on drums. Person has both swagger and talent and seems to me a star in the making. 
As one of the first American artists to engage in a full European tour since the Covid shitstorm hit the fan Zach Person deserves a compliment. To the 24 year old singer/songwriter it is al about commitment and perseverance. Person and Wyble could not let this opportunity to promote their recently released self titled debut album in front of an international audience pass. A brave and wise decision since his 20+ date run through Belgium, Sweden, Denmark, Germany and lastly Holland turned out into everything they dreamt of. And more.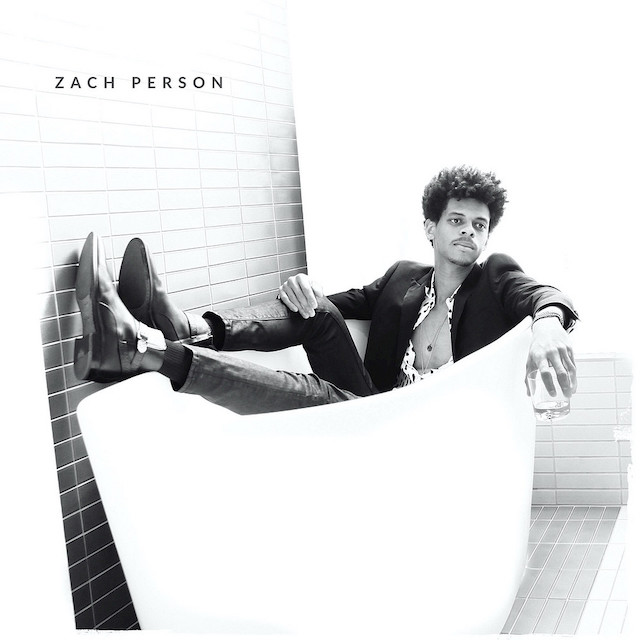 PRE SHOW QUESTIONS
I actually sat down with the duo before the tour closing performance at The Bosuil in Weert, one of the most popular club venues in Holland. Person comments:
,,We did not have second thoughts about coming over at all. It just felt like the natural thing to do when the opportunity rose. We felt fortunate when we got the offer, after all many places, like Australia, are still in lockdown. So we were stubborn about it; we would go if the circumstances would allow us. Unfortunately our shows in the UK got cancelled but luckily our booking agency Tres Hombres was able to get some replacement gigs in other areas. It's been a great run with many sold out shows and we completely ran out of our merchandise and music."
Promoting Person's music is a bit tricky as it blends in elements from many genres such as blues, rock, soul and gospel. Bluesy soul rock comes to mind but Person uses the term indie rock himself.
,,In the United States rock is often associated with heavy metal as to were indie stands for more artistic, less polished and more rootsy. I also want to create a threshold when people come to my shows and indie rock keeps all doors open. If I were to call it blues or soul then people may expect only that and I could ultimately lose a part of my potential audience."
INDIE ROCK
Taking the stage as a two piece outfit proves to be both easy and challenging. Easy in terms of soundcheck and setting up equipment but challenging in capturing the attention of the audience and keeping them entertained for the whole show. Person however proves to be a natural performer with plenty of charisma. His laid back personality smoothens the atmosphere and enables him to set the tone. Totally in command, he addresses his set of bluesy soul rock (oops….indie rock) originals which are without exception all catchy, compact and colorful.
One could say that the lack of live concerts over the past 18 months has made audiences less critical and there is certainly a point to that but that would do Person and Wyble no justice.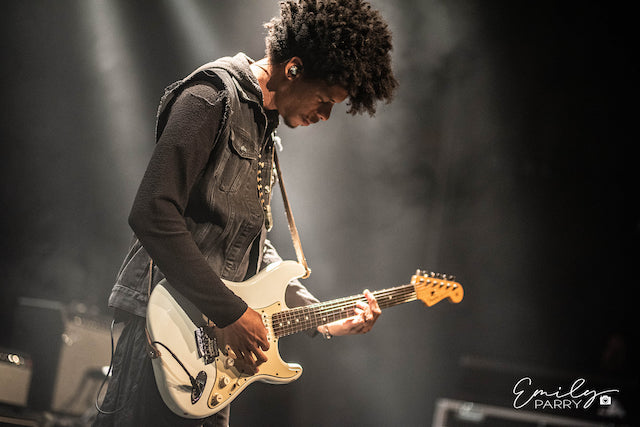 THE CONCERT
Today's show evidenty shows that these guys have what it takes to survive and outgrow the international competition. The duo's strategy is simple and effective as Wyble lays down the grooves on which Person does the colouring. The drums are tuned low to create more bottom and Person's guitar sound is a bit muddy and fuzzy. And as a singer Person has a great lot to offer as his joyful vocal performance has soul written all over it. All together it's a recipe that works.
The only advise from my side would be to put more sonic emphasis on the guitar solo's to have these elevated more in the mix. Person is clearly a gifted guitarist but today his solo's do not blossom because they are buried too deep in his fuzzy sound. This takes away a bit of the impact in the well balanced set that consists mainly of songs of Person's debut album which up till now is only available thru his website but most likely will have a European release soon.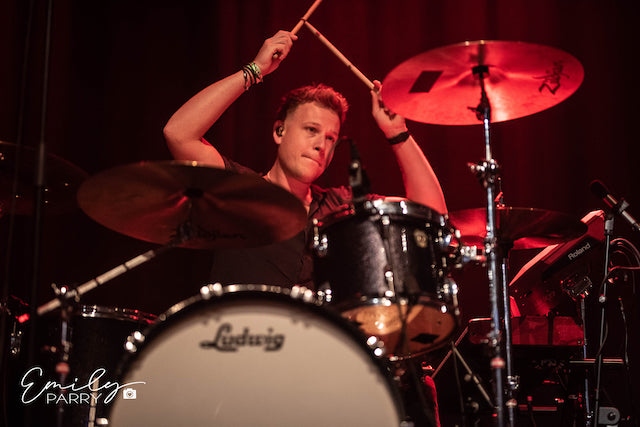 Towards the end of the set the duo also throws in a number of covers. Jimi Hendrix' uptempo rocker ,,Fire'' gets a rather loose and playful treatment and a colourful Zeppelin/Beatles medley also lands well with the seated audience. Because the seats are limited to 75 no Covid test certificates or QR codes were needed at the door which was very pleasant. But will we ever go back to normal?
,,The thought of stepping on that plane tomorrow morning makes me feel kinda bittersweet", Wyble says. ,,It's been such a great run and we had the best time. We met great people, experienced warm hospitality and played in all these nice venues. The food was an eye opener as well. I look forward to seeing my friends and family back home but can't wait to get back over here".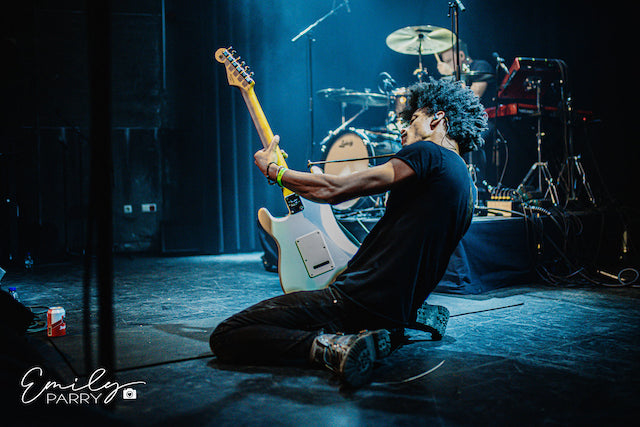 That comeback is already in the can since news just got out that the duo will embark on their second European adventure in the spring of 2022.
Credit live photos: Emily Parry