MARCO MENDOZA
Weert (NL)-Bosuil-10 April 2019
Besides playing in the Dead Daisies for the last six years, touring the world and so far recording four albums with them. Mr. Marco Mendoza somehow found the time to record a solo album 'Viva La Rock' and go on a massive European tour to support his latest brainchild. I guess this kind of gigs also proof that this man is not in the business for the money, but is a real music addict who has to perform live rather than stay at home with his butt on the couch. Thank you for that Marco!!!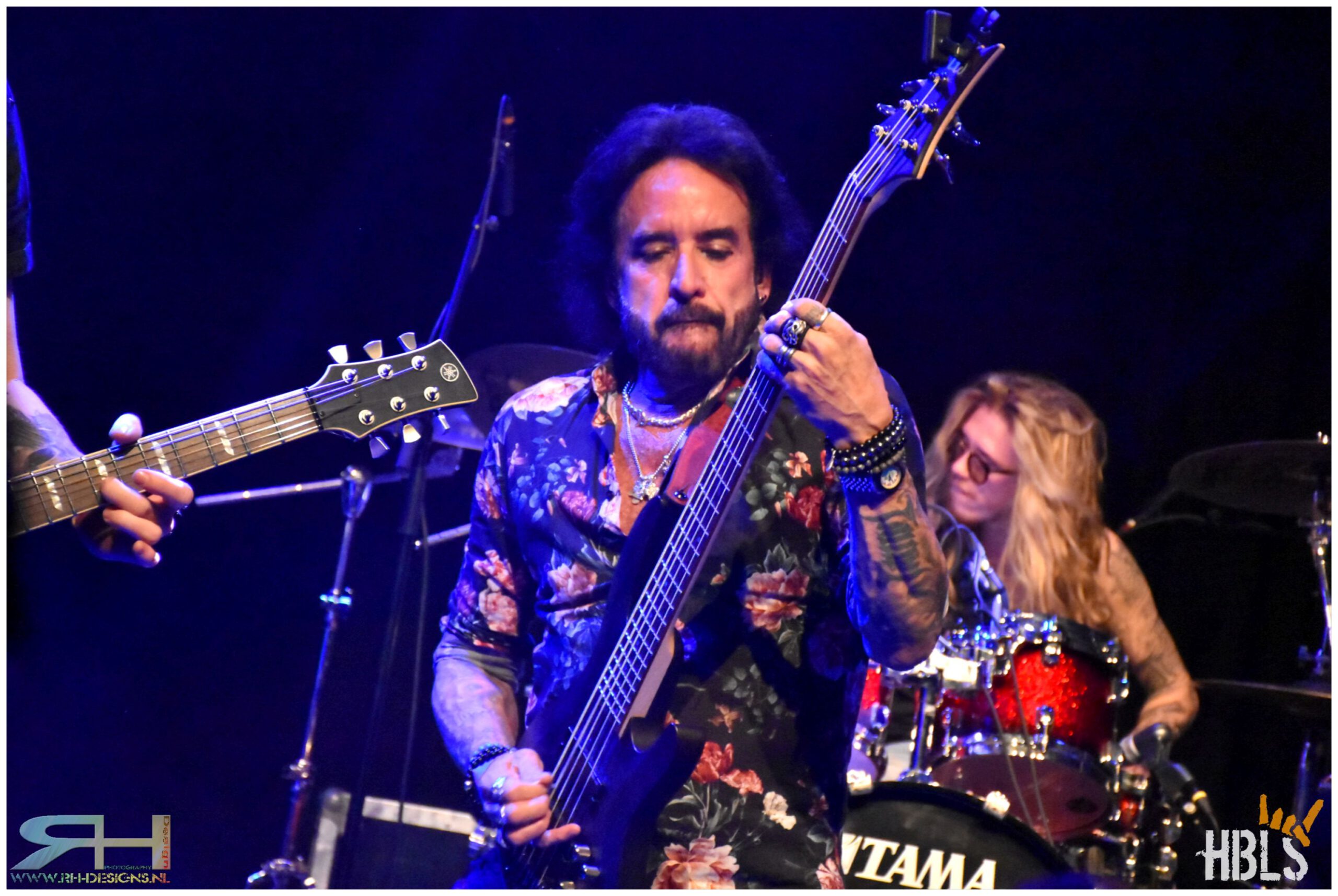 Marco Mendoza and Kyle Hughes
Tonight, the Bosuil in Weert was the next stop for the Marco Mendoza Band. Sadly for him the venue wasn't as crowded as the band deserves. But the people who did attend the show got value for their money. A beautiful two hour show, in a nice relaxed setting.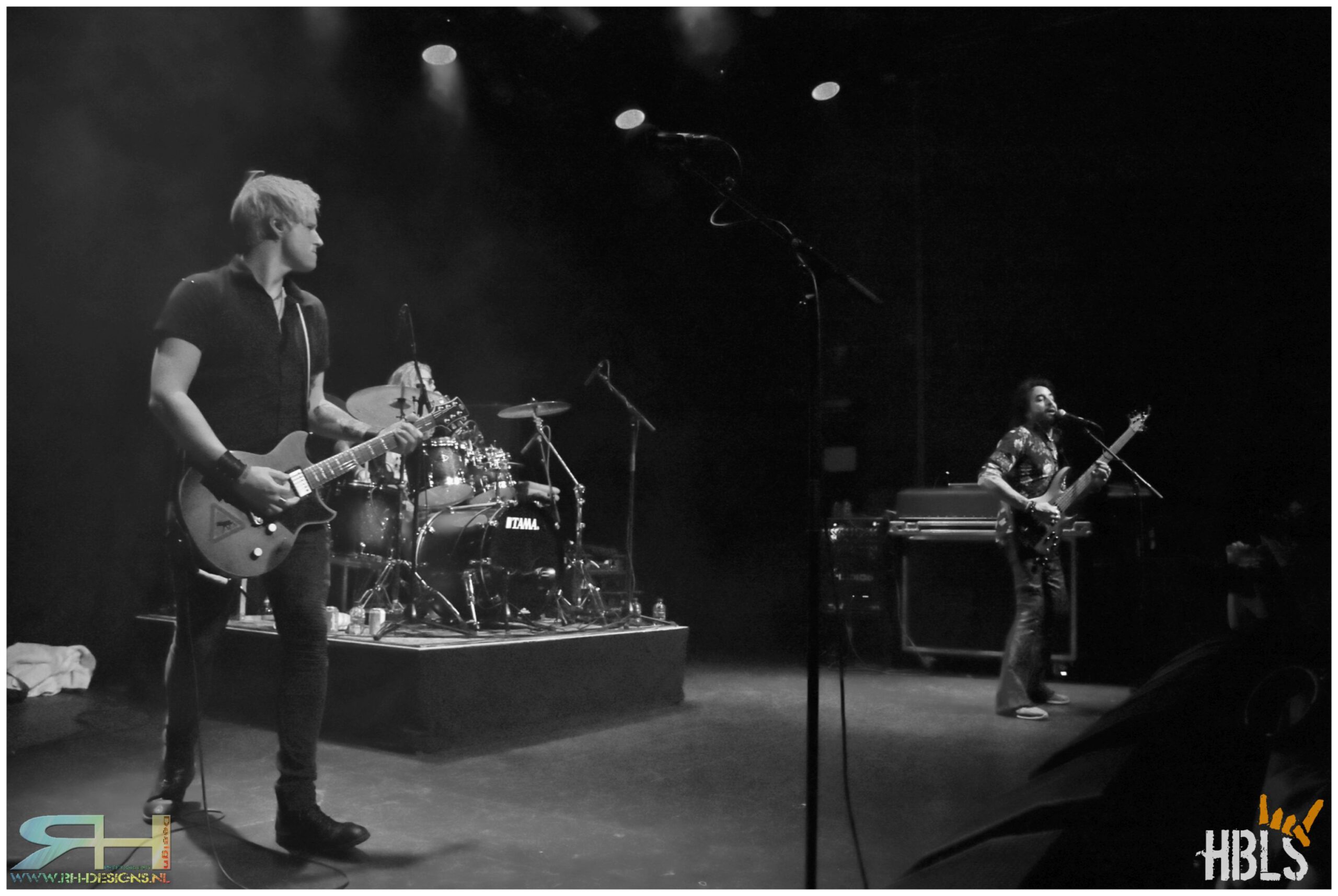 At 9.15PM the band kicks off and Marco decides to show up in the middle of the crowd and finds his way to the stage through them. The man who is best known for his work with artists like Whitesnake, Thin Lizzy, Blue Murder, Soul Sirkus, Ted Nugent and of course the Dead Daisies is comfortable playing all kind of musical styles and that's also what the crowd gets tonight. Some steaming hard rock, some jazz influenced songs, some funky stuff.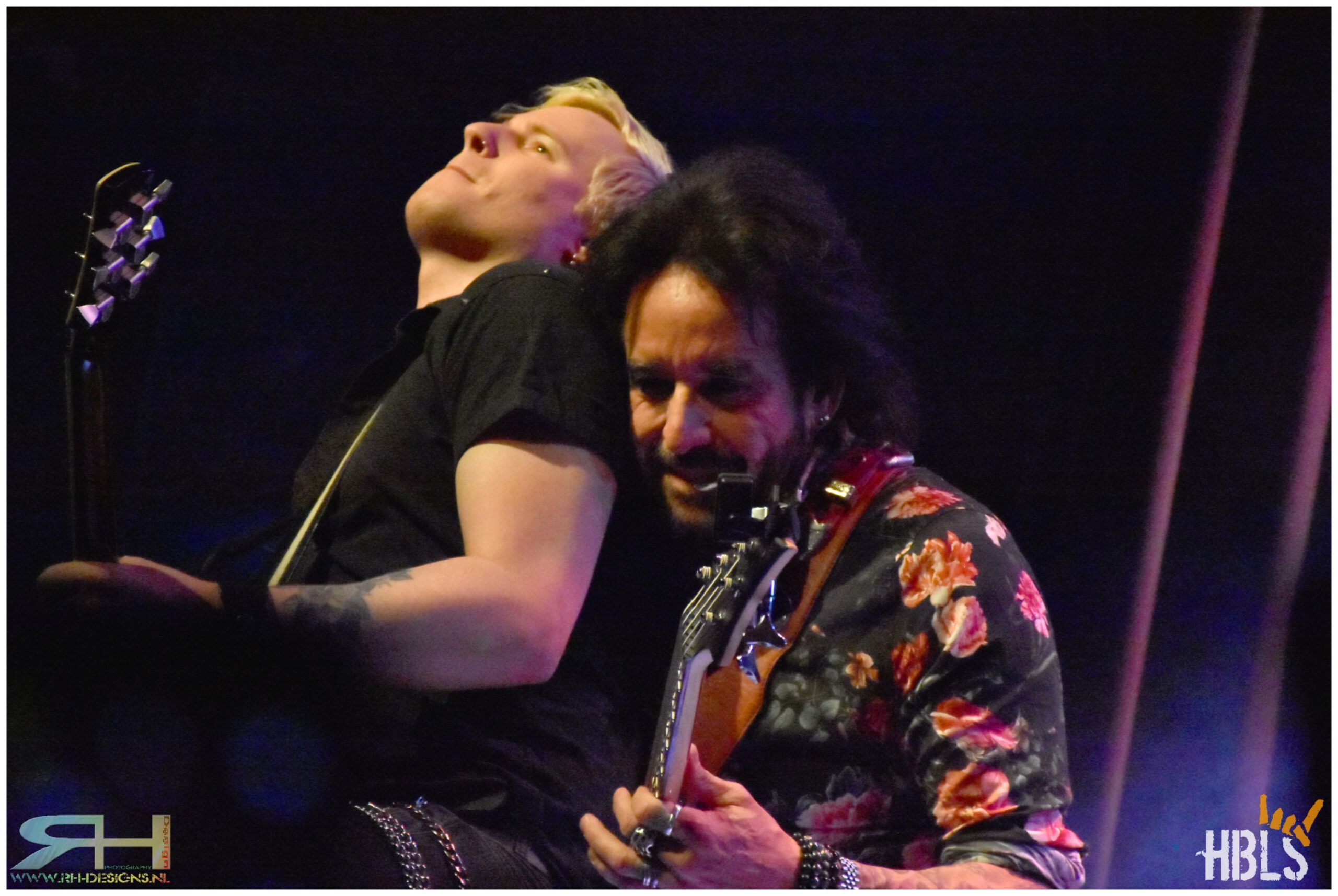 Tommy C Gentry and Marco Mendoza
This three piece band knows how to rock the place. Kyle Hughes (Bumblefoot) on drums and Tommy C Gentry (Gun) on guitar also stand their ground and together they know how to create a massive rock sound and a minute later they play gentle and smooth as if you're in a jazz club. At moments you could hear a pin drop at the club. There is enough room for Kyle and Tommy to have their moment to shine on stage.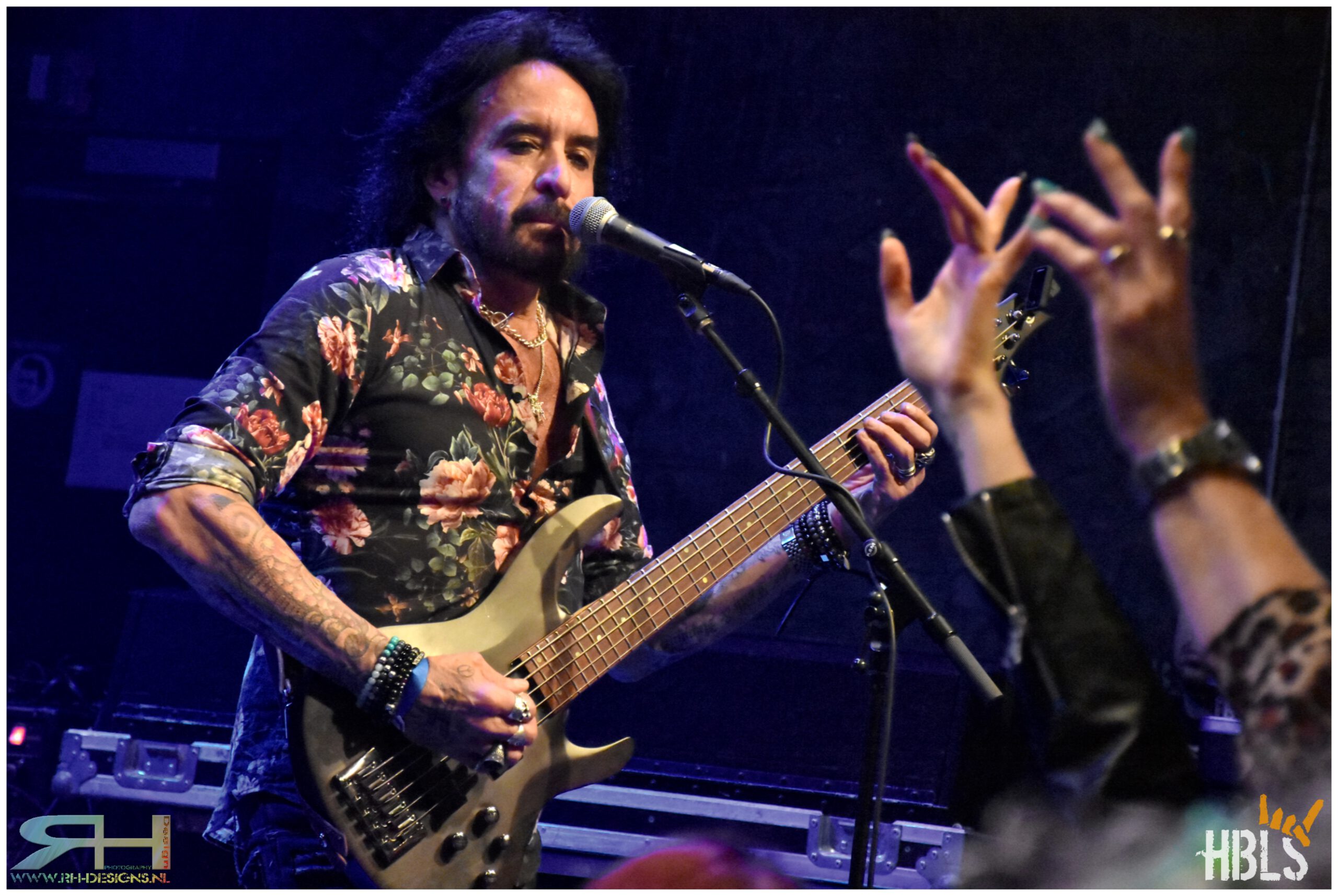 Marco is an excellent vocalist and this multitalented entertainer knows how to get the attention of the crowd. Who is having a great time listening to brilliant performances of songs like ,,Sweetest Emotion", ,,Hole In My Pocket" with ,,Give Peace A Chance' sing-along, ,,Rocketman", ,,Look Out For The Boys" and the Thin Lizzy classics ,,Chinatown" and ,,Jailbreak".


Before leaving the stage Marco assures everyone that he will join them and take the time for the crowd after the gig and do pictures and autographs for everyone who wants to.
The encore for tonight is ,,Viva La Rock", the title track from his latest solo album and under loud applause from the audience the Marco Mendoza Band leaves the stage.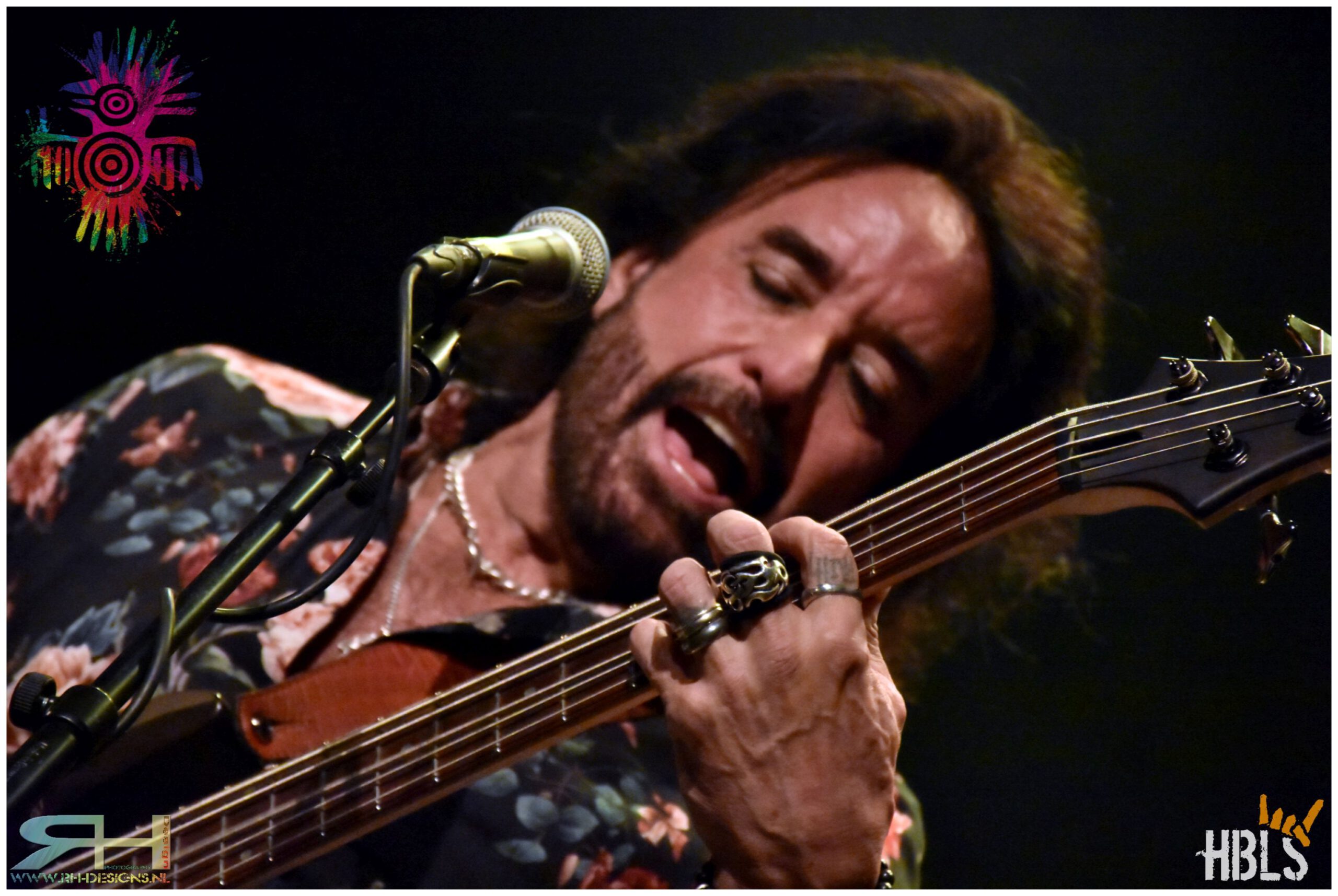 Within minutes after the gig Marco once again proves to be a real gentleman and joins the people, like he already promised. Everyone could leave the Bosuil with the knowledge they had witnessed a great musical night.


VIVA LA ROCK!!


—




#marcomendoza #hbls #headbangerslifestyle #awayoflife