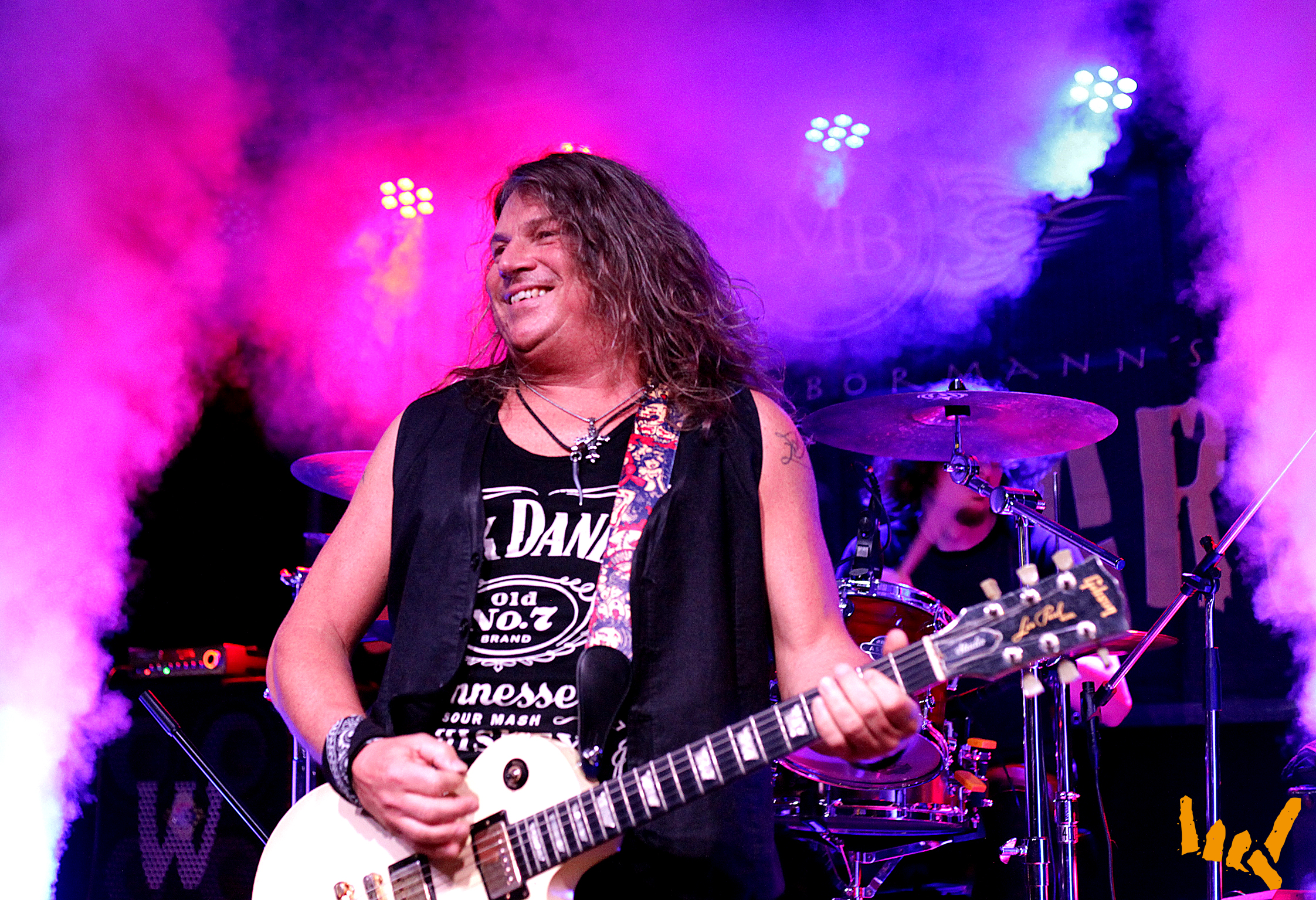 MICHAEL BORMANN'S JADED HARD [special guests CREYE & DEVICIOUS]
Bree [B]-Club Ragnarok-26 October 2019
This line up could not have passed silently. Supporting his brand new album `Feels Like Yesterday', released on October 25th, Michael Bormann hits the European stages for a short stint. His album being released under the moniker Jaded Hard, being a spin off of his acclaimed melodic rocking band Jaded Heart, Michael Bormann anteed up in expectations. An album packing 12 brand new melodic tracks covering all aspects of Bormann's illustrious career. Even more surprising is the touring line up comprised of two shooting stars of the genre; DeVicious and Creye. Both recently released two impressive new albums of which Creye's debut was shockingly brilliant and DeVicious' new album `Reflections' proved their supreme quality and giant leap forward.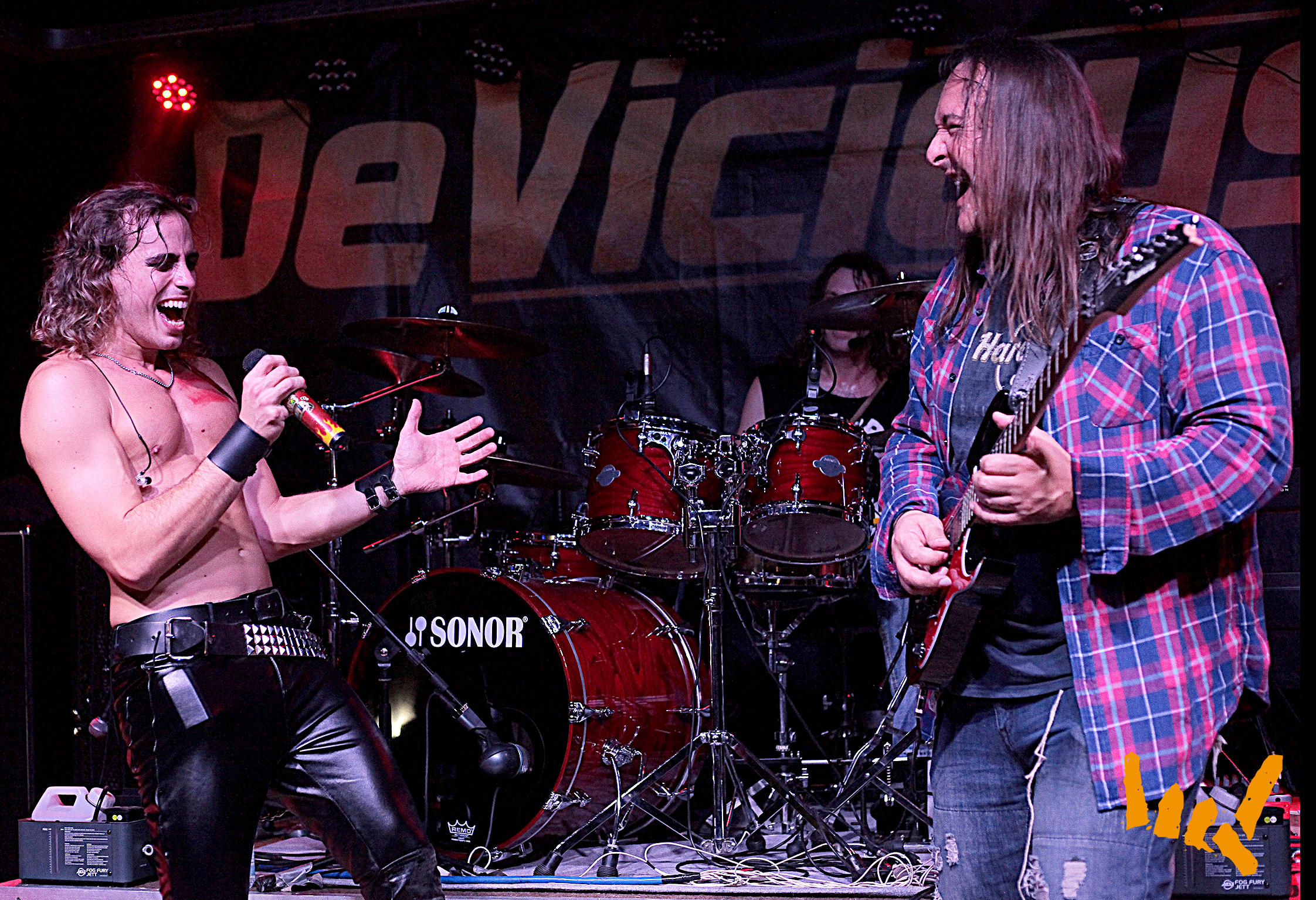 DeVicious

DeVicious new vocalist Antonio Calanna immediately storms the stage as if it is a sold out venue. Live club Ragnarok however is shamefully empty and merely holding its regular clientele to enjoy tonight's spectacle. Surprisingly enough the melee of spectators hails from all over the globe, from the USA to Germany and Austria. Calanna and DeVicious don't settle for less than spectacle tonight, warming up the crowd. ,,Long Way Home" with its crunchy riff and slick melody instantly grip and ,,Desire" turns it up a notch with Calanna howling wild and loud, hitting the high notes spot on. Within a matter of minutes all scepticism is out the door and the audience embraces the enthusiastic entertainer and his hyper stage antics.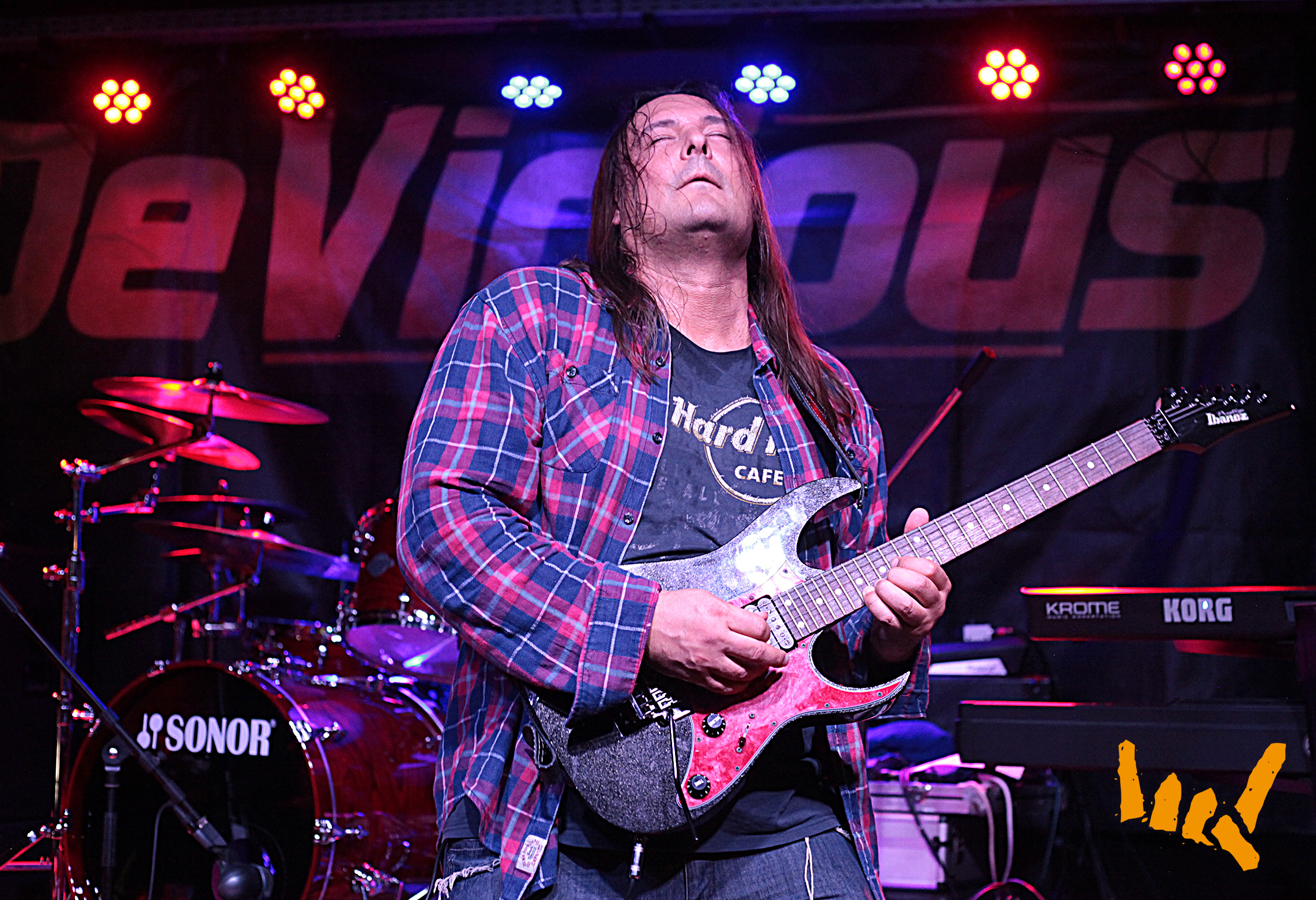 Radivoj Petrovic

Radivoj Petrovic switches between subtle pitch perfect solos with memorable melodies, and loud and heavy riffs hitting in waves. He takes the spotlight frequently but it is the interaction of these skilled musicians making it radiant. Lars Nipps lays down a solid foundation on which Alex Frey crafts his grooving bass lines, the backbone of their tunes. Colouring it tastefully is Dennis Kunz with his swirl of keys. He adds supporting notes the ravishing riffs and adds serious power when the chorus needs to hit you with bombast. ,,Penthouse Floor" and ,,Understand", merely 2 years old, already sounds dated compared to new tracks that simply pack more power and panache. In the meantime Antonio is in constant interaction with the audience and his vocal duel with Petrovic' pitching guitar is phenomenal. He radiates confidence and his charisma is impressive, not to mention his impressive vocal pipes. The man has all it takes to set an arena on fire. The bands' homage to rock's lifestyle and heydays ,,Saturday Nite" rocks like a clock and has the crowd enthused, but standout songs ,,Understand" and the closing ,,Never Let You Go" impact more severely.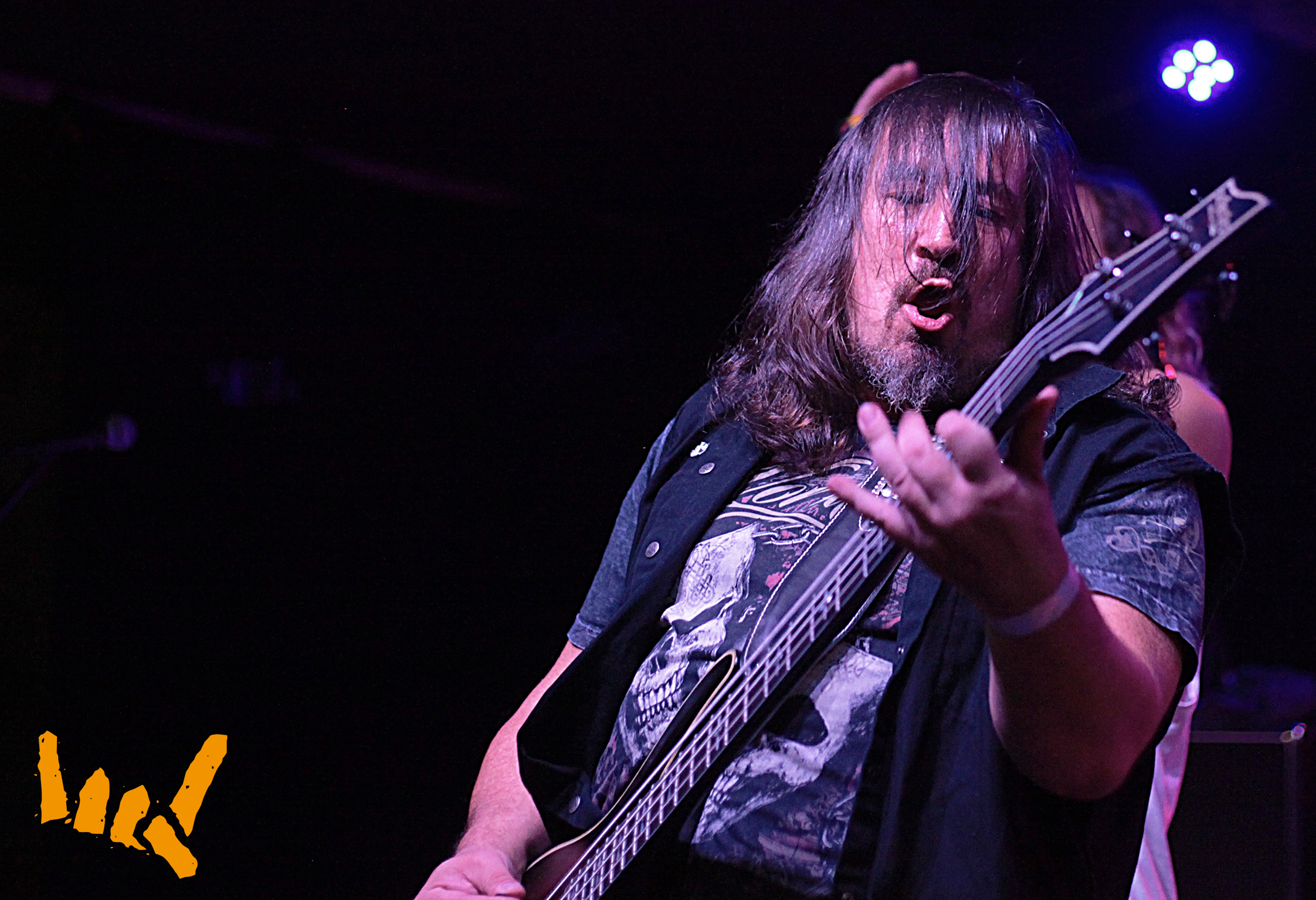 Alex Frey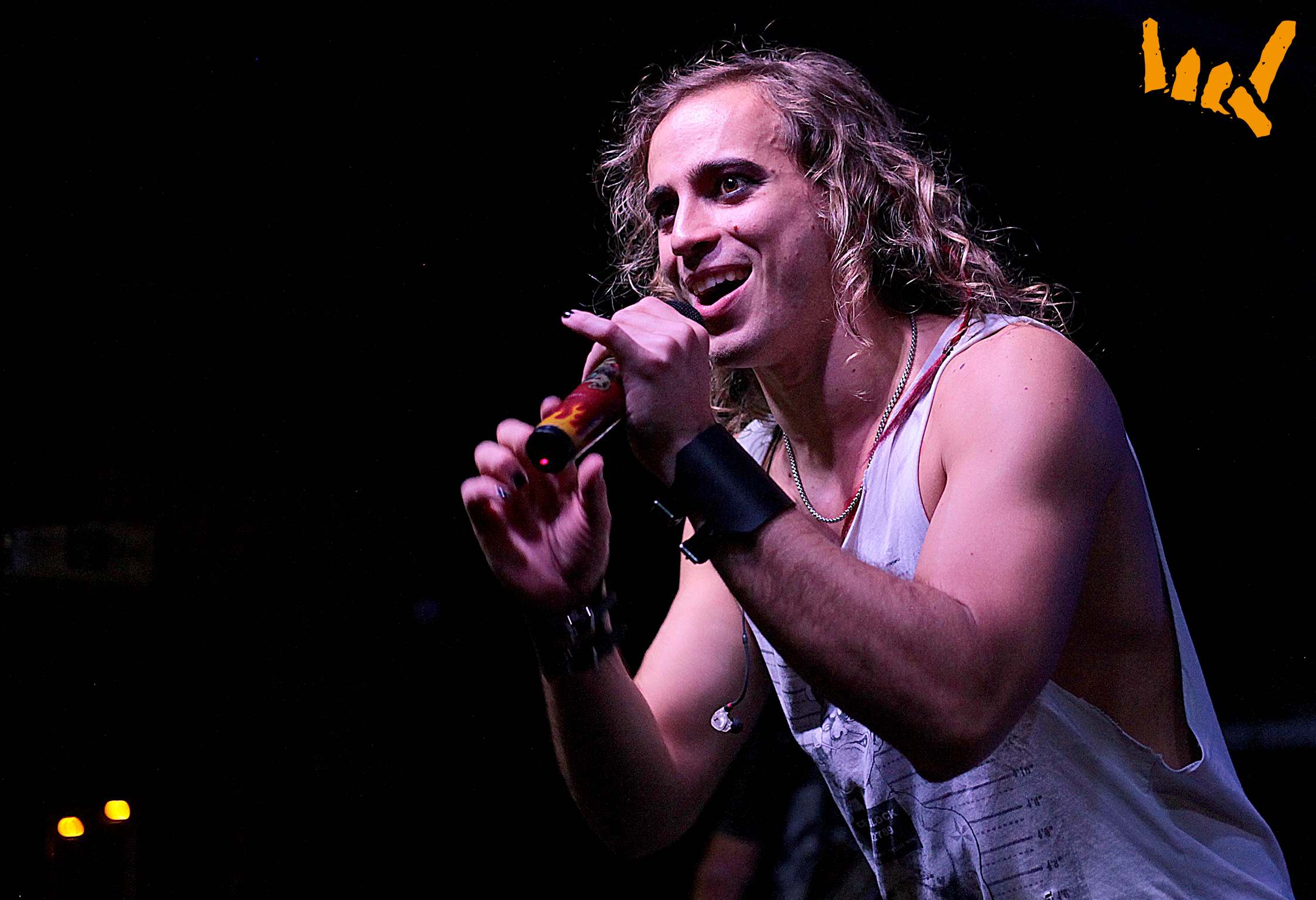 Antonio Calanna

After a short break and minor technical problems during the line check, Creye takes the stage. The Swedes have to top the opening performance and do it with glance. Their radio friendly AOR is packing action and spiced up with majestic hooks and breaks. Founder Andreas Gullstrand fires up his guitar and shoots into action, laying down some jaw dropping melodic riffs and blistering solos propelling the slick melodic rock potion. Backed by the crunchy rhythms and riffs of Fredrik Joakimsson, the interaction is subliminal and injects tremendous power to the slick melodies. Much like DeVicious the band's momentum and interaction is high during the 45 minute set in which almost the entire debut passes by without any intermezzo. Joel Rönning pumps up his keys to the max for the storming opener ,,Nothing To Lose" which instantly prove August Bauer's outstanding vocal range matching Creye's majestic sound. The slightly withheld soul in his smooth soaring voice.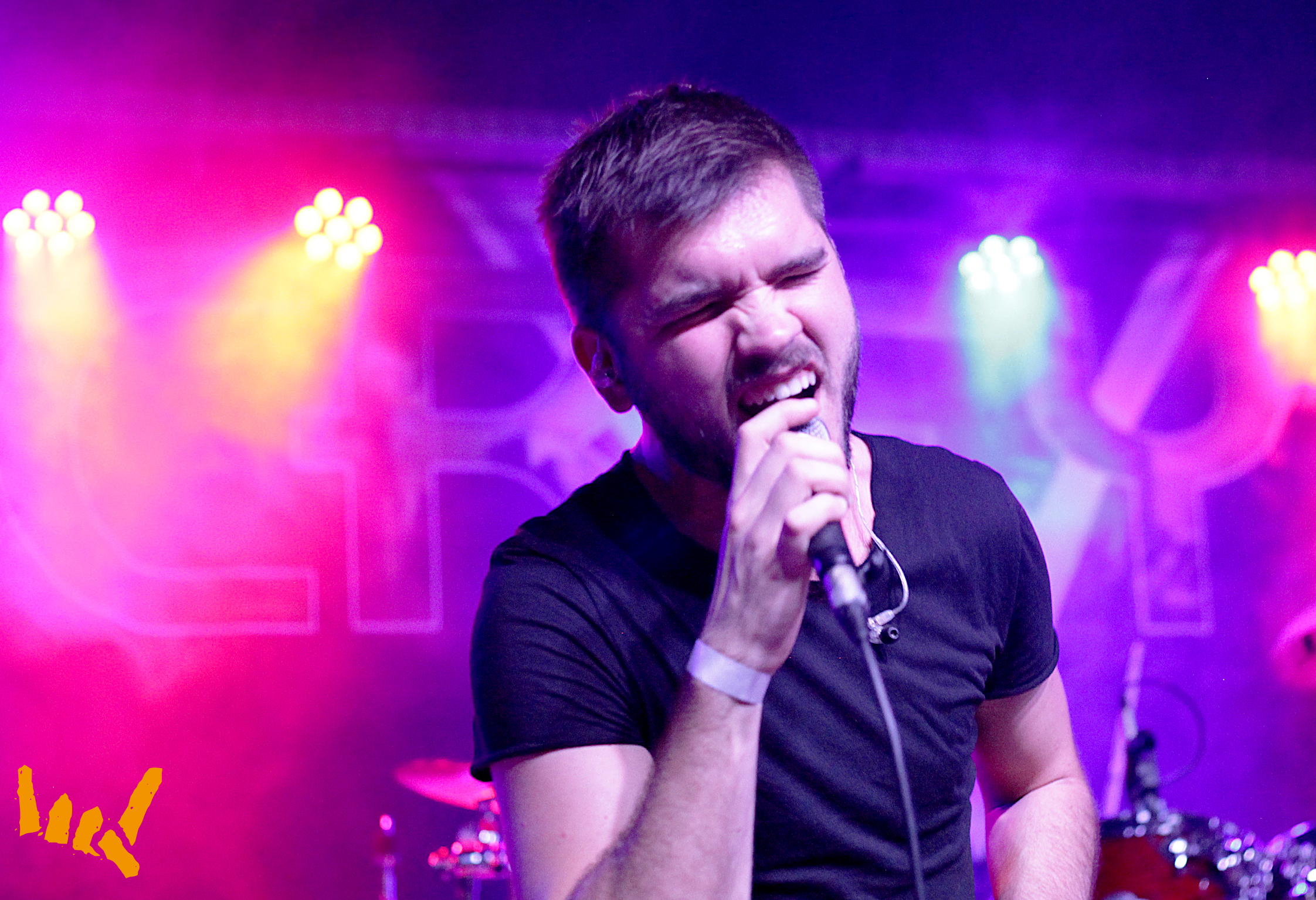 August Bauer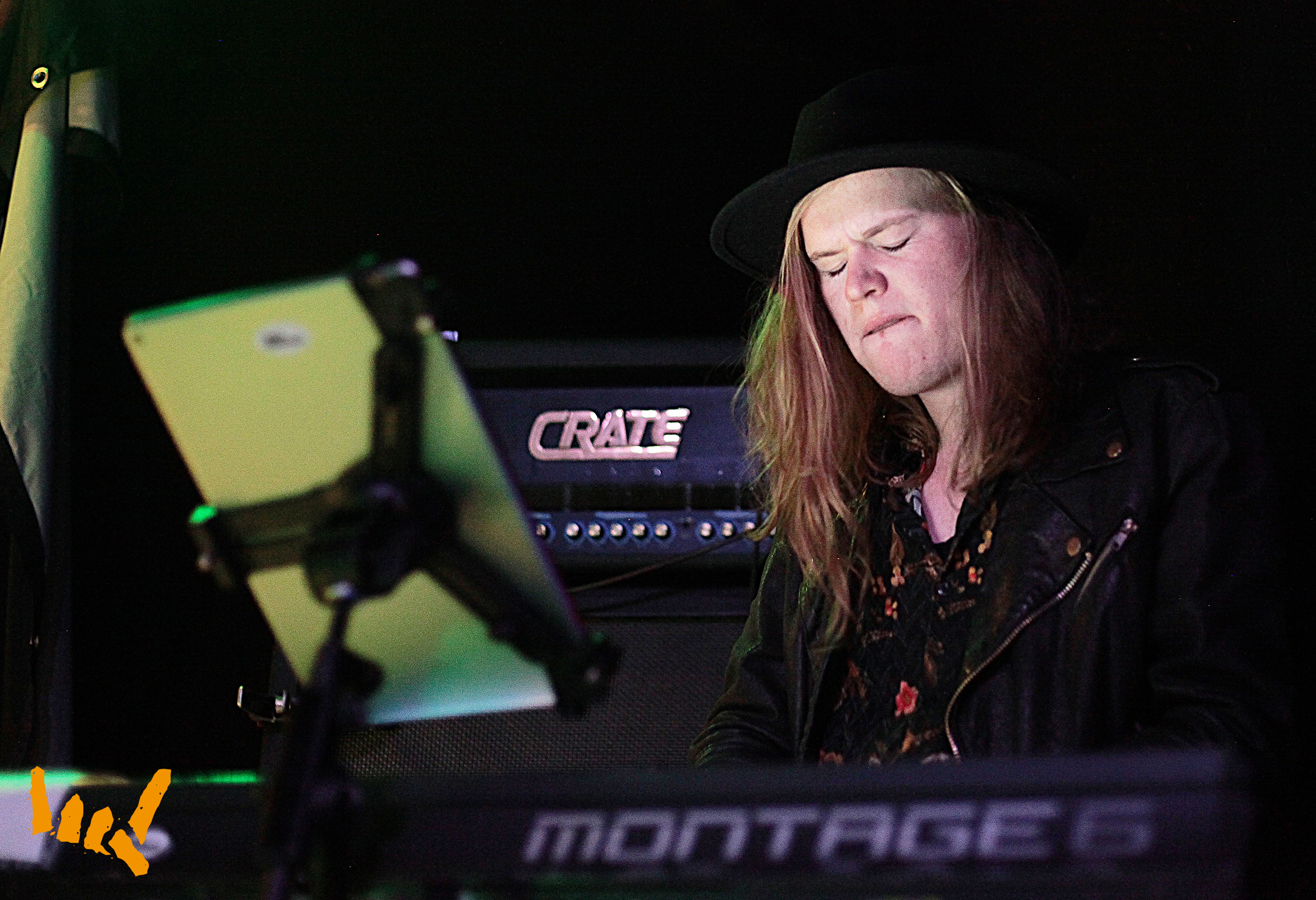 Joel Rönning

The slick ,,Christina" suffers from the knob twisting of the sound engineer, but soon enough the sound balances out and comes close to perfect. With Gullstrand and bassist Gustaf Östra as appealing performers the band draws its audience closer. With August picking up the acoustic guitar for the poppy perfect ,,Miracle" we're in for a real treat and he also displays a wider range with a little rough edge, adding true value. No holds barred the band storms into the AOR masterpieces ,,A Better Way" and ,,Holding On". Gullstrand swings his axe and clearly enjoys the show, much like drummer Arvid who radiates fun behind his drum kit. A fierce guitar riff takes us into the heavy rocking version of ,,Still Believe In You" fired by excellent vocal interaction from the band and with Andreas and Henrik firing on all engines. ,,Straight to the Top" is a perfect breather after the high tension and the song oozes impressive power. Intensity rises with my personal favourite ,,Different State Of Mind" being performed and the closing hymn ,,Never Too Late", leaving the audience lingering for more.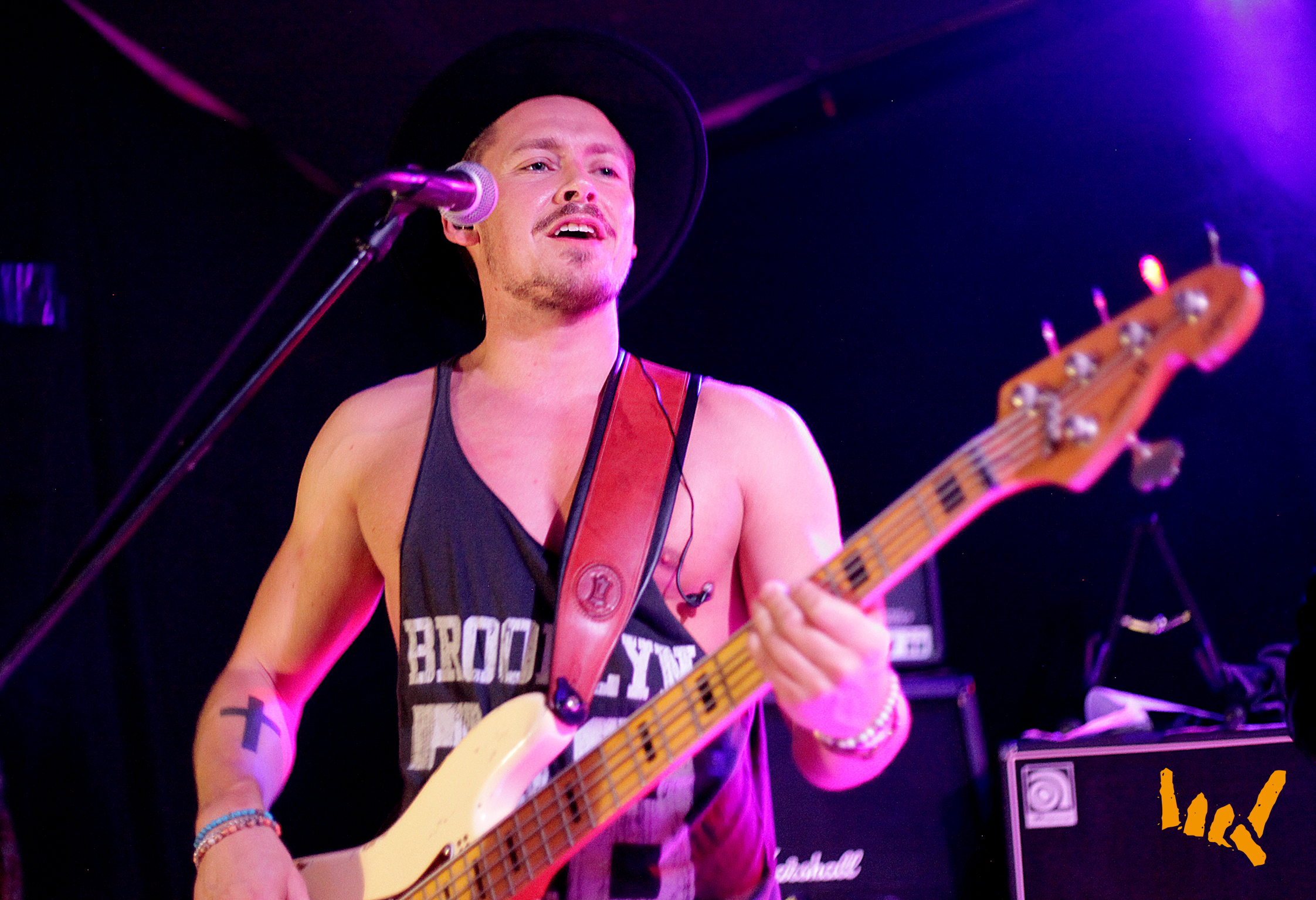 bassist Gustaf Östra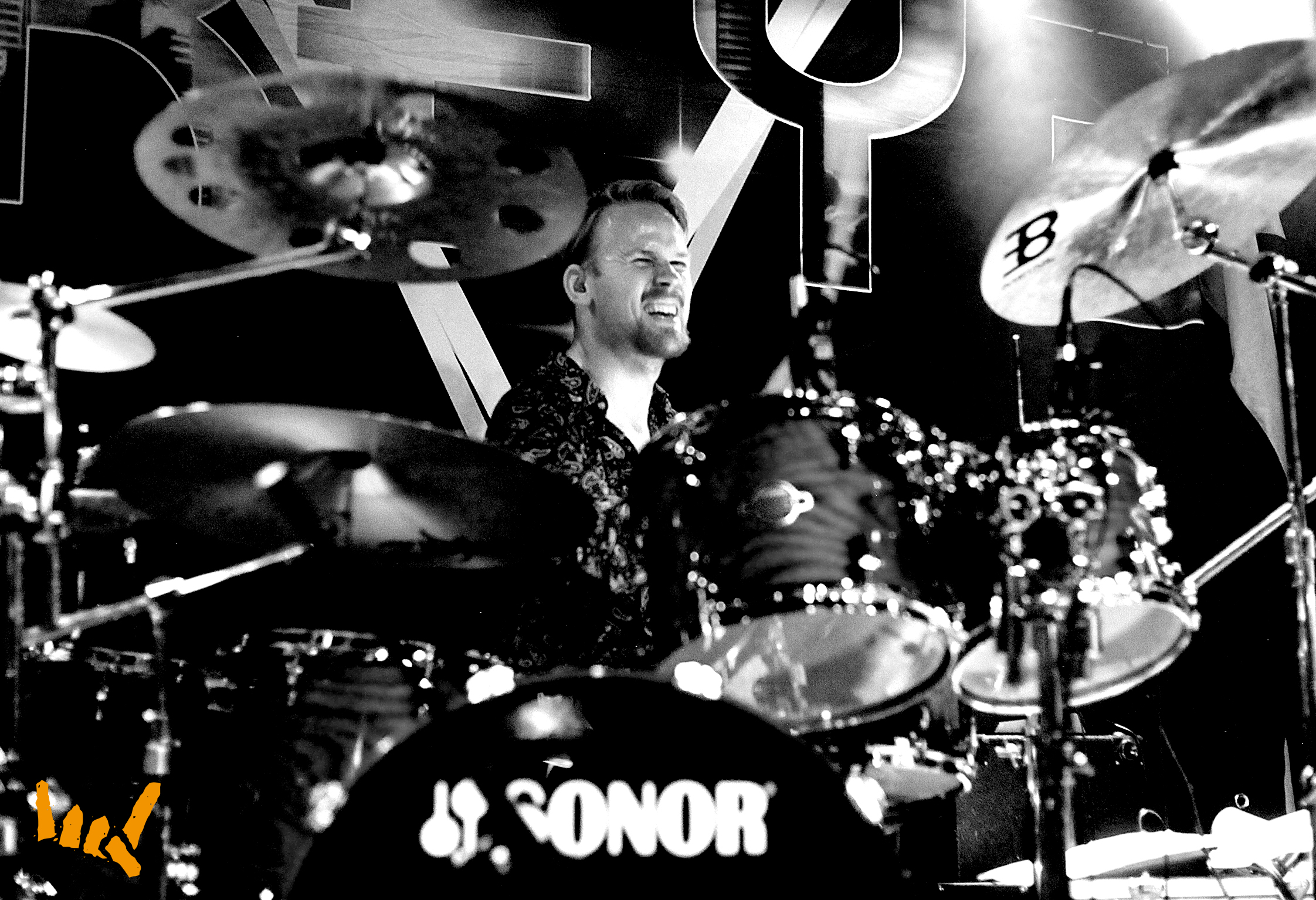 Arvid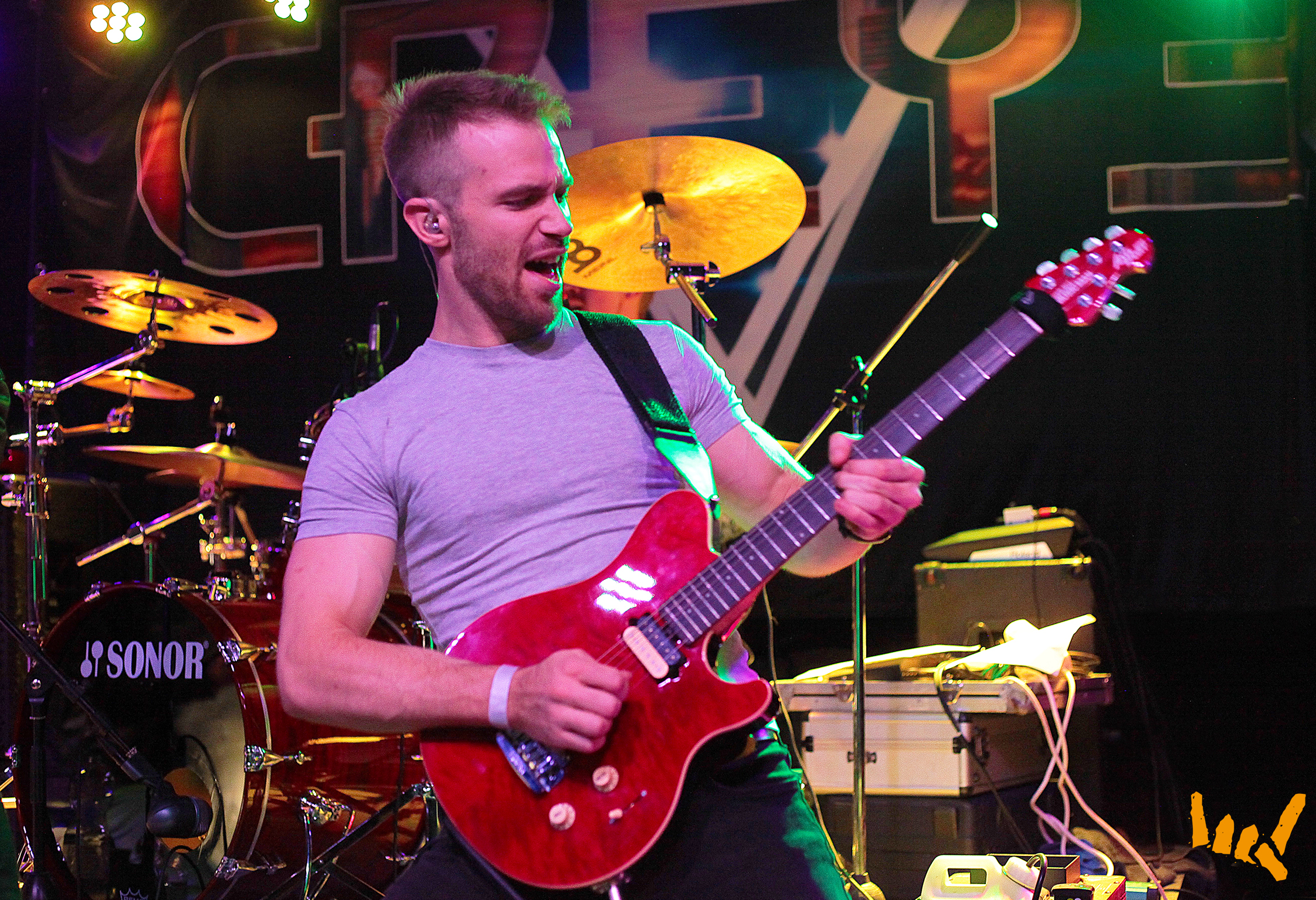 Andreas Gullstrand

When Michael Bormann and his new band Jaded Hard take the stage the audience draws to join the band front stage. With the brand new album `Feels Like Yesterday' under their belts it is time to see if the charismatic showman stood the vocal test of time. Often compared to idol Bon Jovi, he immediately puts the record straight. Where Jon's voice has degraded horrible, Mr. Bormann's voice is in pristine shape and gracefully aged. More grizzled and rawer edged it adds lustre to his performance, and a rejiggered high note doesn't deter from tonight's passionate performance which is packed with tons of enthusiasm and loads surprises. Taking the stage after a rather long intro Jaded Heart's classic ,,No Hesitation" is delivered and we see Bormann laughing a lot. He is enjoying the show focussing on some excellent tracks from the new album. Tunes like ,,It Feels Like Yesterday" and ,,Bring Me Higher Love" are spot on and add to the man's impressive catalogue. Another chop of `Feels Like Yesterday' is delivered with ,,We'd Still Make It", the magnificent album opener ,,Feel Like I'm Living" and the upcoming single ,,Mr. Mysterious". It all is mixed with classic tracks such as ,,Dangerous", ,,Lucky Son" and ,,Heaven Is Falling".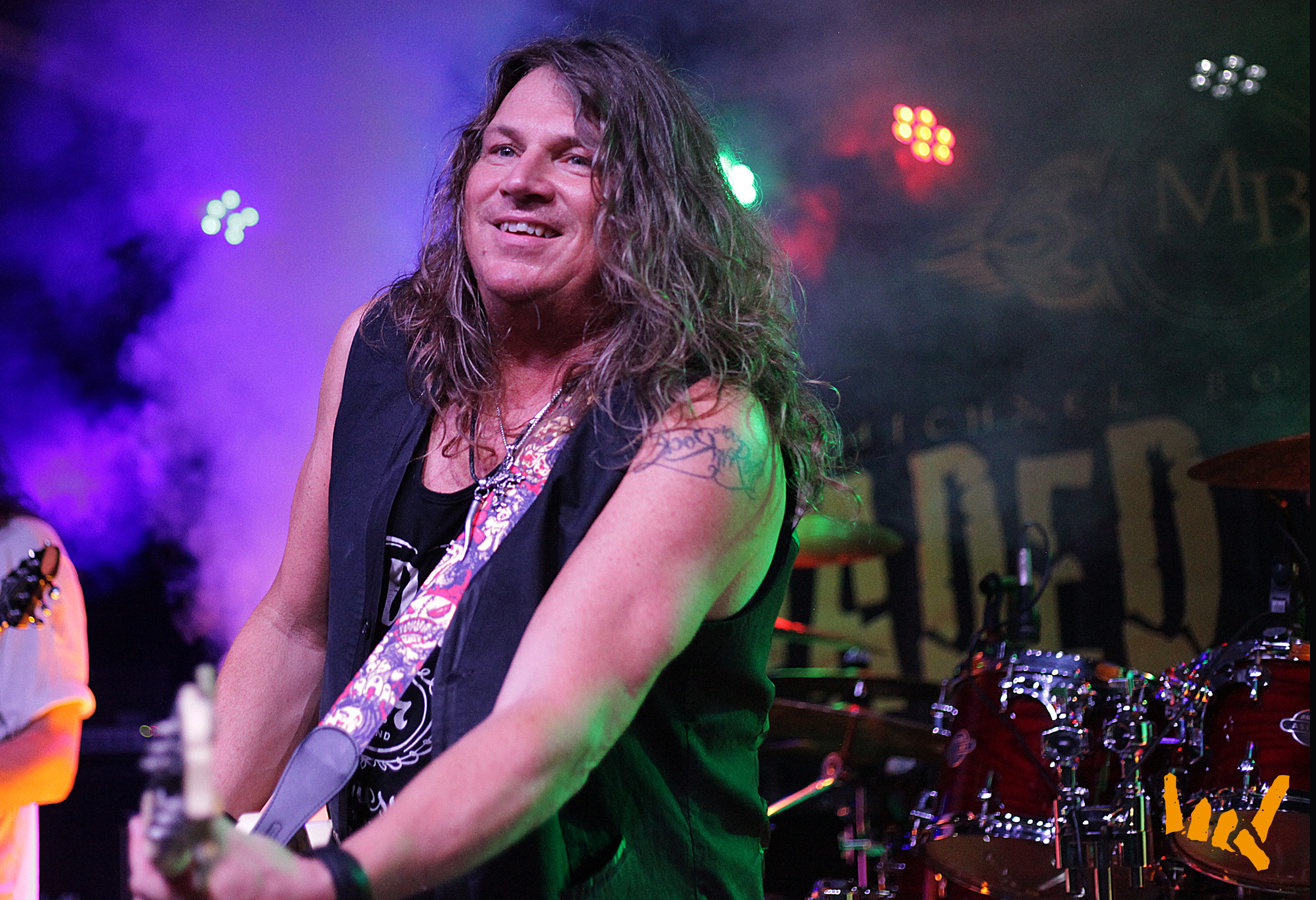 Michael Bormann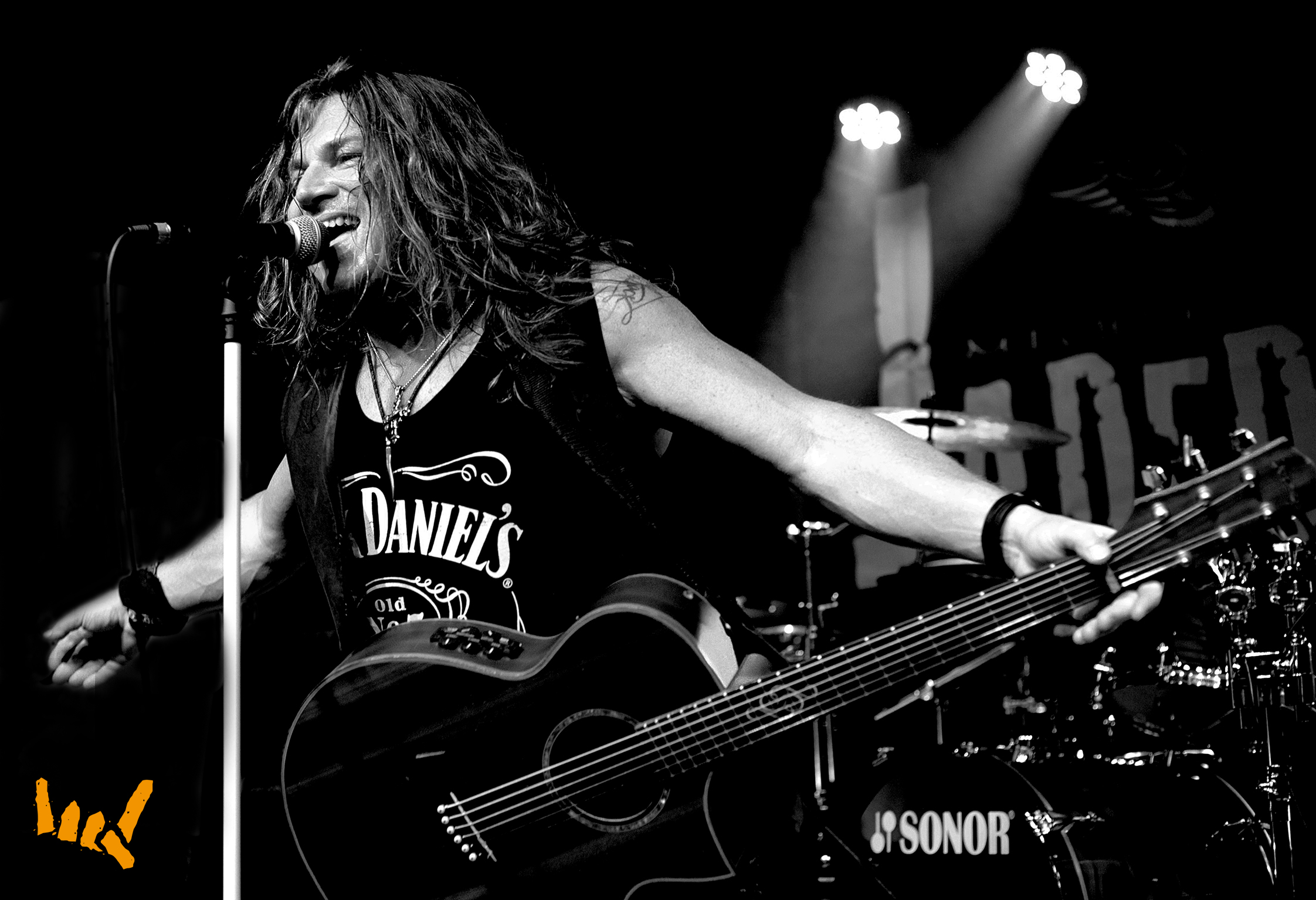 But it is not only Michael who is in sublime form; his band is seasoned and skilled radiating the same fun as their bandleader. All have made their mark on the German rock scene and this impacts on their performance. Though keeping a mellow low profile, Baumeister (bass) and Müller (drums) are a rock solid backbone for the rest of the band. Ivo is not as dominant as tonight's predecessors but supports the melodic hard rock with sublime keyboards. But aside Bormann it is also guitarist Dahlem who makes an impression on the audience. He is a driving force on the new album and his playing tonight is phenomenal. It brings out the very best in Bormann who slings his Les Paul high and enjoys the celebration of his music. Songs like ,,Take My Soul" and "Love Is Magic" are celebrated and the atmosphere intensifies with local Bourbon slamming Ronnie asking his 15-year long girlfriend to finally marry him. Much to the enthusiasm of the crowd and the band glasses are poured and there's an outpour of emotions. It is the perfect moment for Bormann's ,,Anymore", raising the roof once more.
Adding a raspier note to the Jaded Heart classic ,,Live And Let Die", which is somewhat smothered by the clinical backing track, he moves forward with intensity and charisma. The show is closed by an impressive version of ,,Inside Out" after which Michael and his band mates join the partying entourage of Ragnarok's live club to raise the glass to Ronnie and his 'soon to be Mrs'.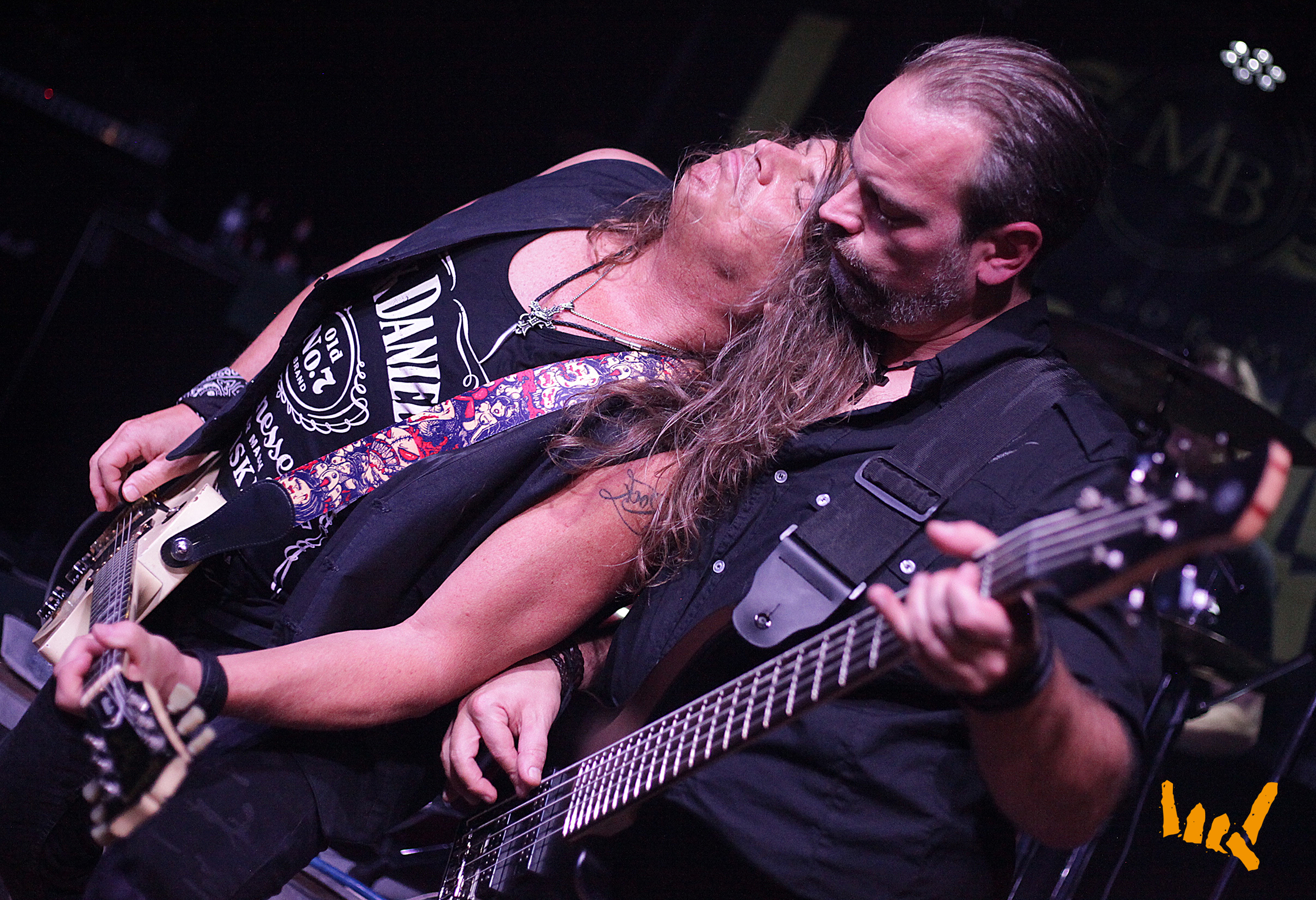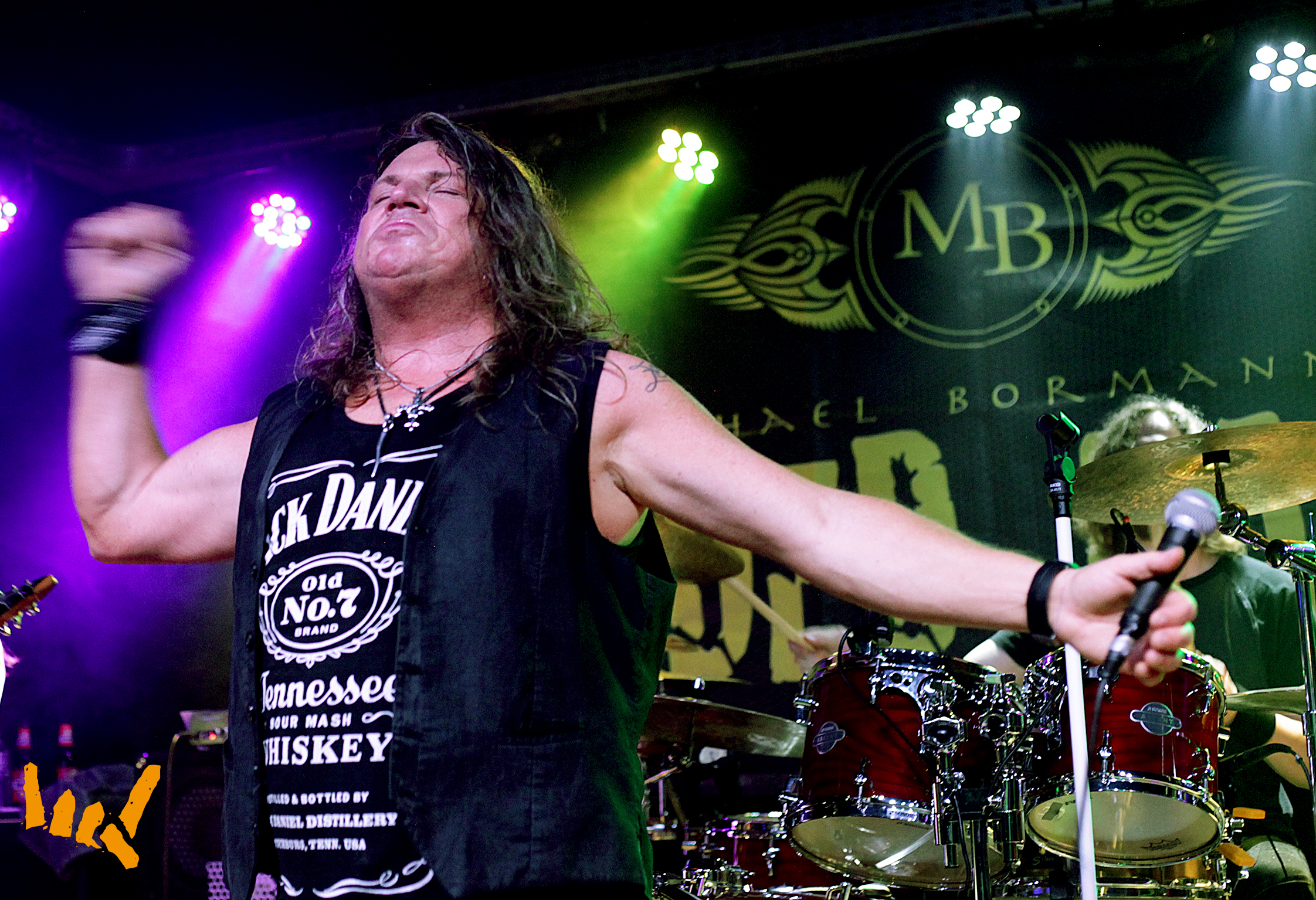 Tonight's bill is one big melodic rock revelry with flagship Bormann leading two new hopefuls into battle. Both, Creye and DeVicious proven impressive live acts able to perform their tunes live with gradient power. They where the perfect warm ups for good old Bormann and his men to put an exclamation point to this magical evening. Magic happening, lasting 'til long after midnight.
—
All photos by Edwin van Hoof
#michaelbormann #jadedheart #jadedhard #creye #devicious