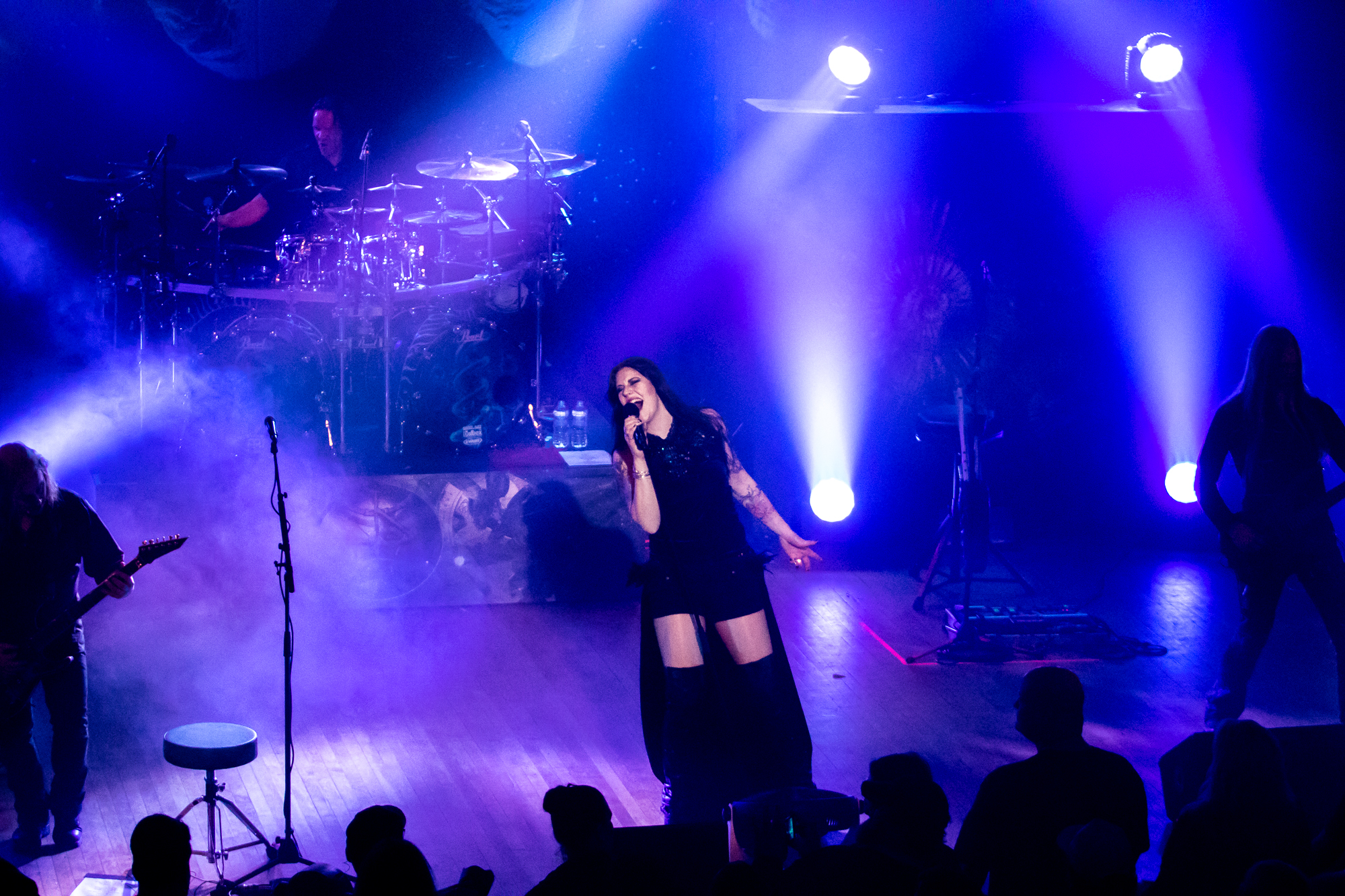 NIGHTWISH (support acts Delain & Sonata Arctica)
Pittsburgh, PA (USA)-Carnegie Library Music Hall of Homestead-24 February 2016
It was a rainy night in Pittsburgh when Nightwish, Sonata Arctica, and Delain ascended upon the city in their caravan of nightliners to a sold out show. Us American were privileged to have some of the best of the best European symphonic and power metal. I overheard that Charlotte Wessels of Delain was very excited that "we're playing in a library." Well technically, it was a beautiful seated theater attached to a library.
There were so many unusuals to this night. Not just because these bands were playing in a building that housed a college library but it was a seated theater for a metal show. Attendees mostly sat planted in their seats, with an occasional fist pump, for the first 2 acts (Delain & Sonata Arctica). They only stood for the last song. It wasn't until Floor Jansen, lead singer for Nightwish, came out and said something to the effect of, 'This is a f****n metal show. If you are healthy enough, stand up!'

The second unusual part of this night was there was a makeshift bar (a card table with beer & wine) in the middle of the library for attendees. It's not every day you see that. But it was nice to relax in between sets amongst stacks of books, and you actually had a quiet place to chat with friends.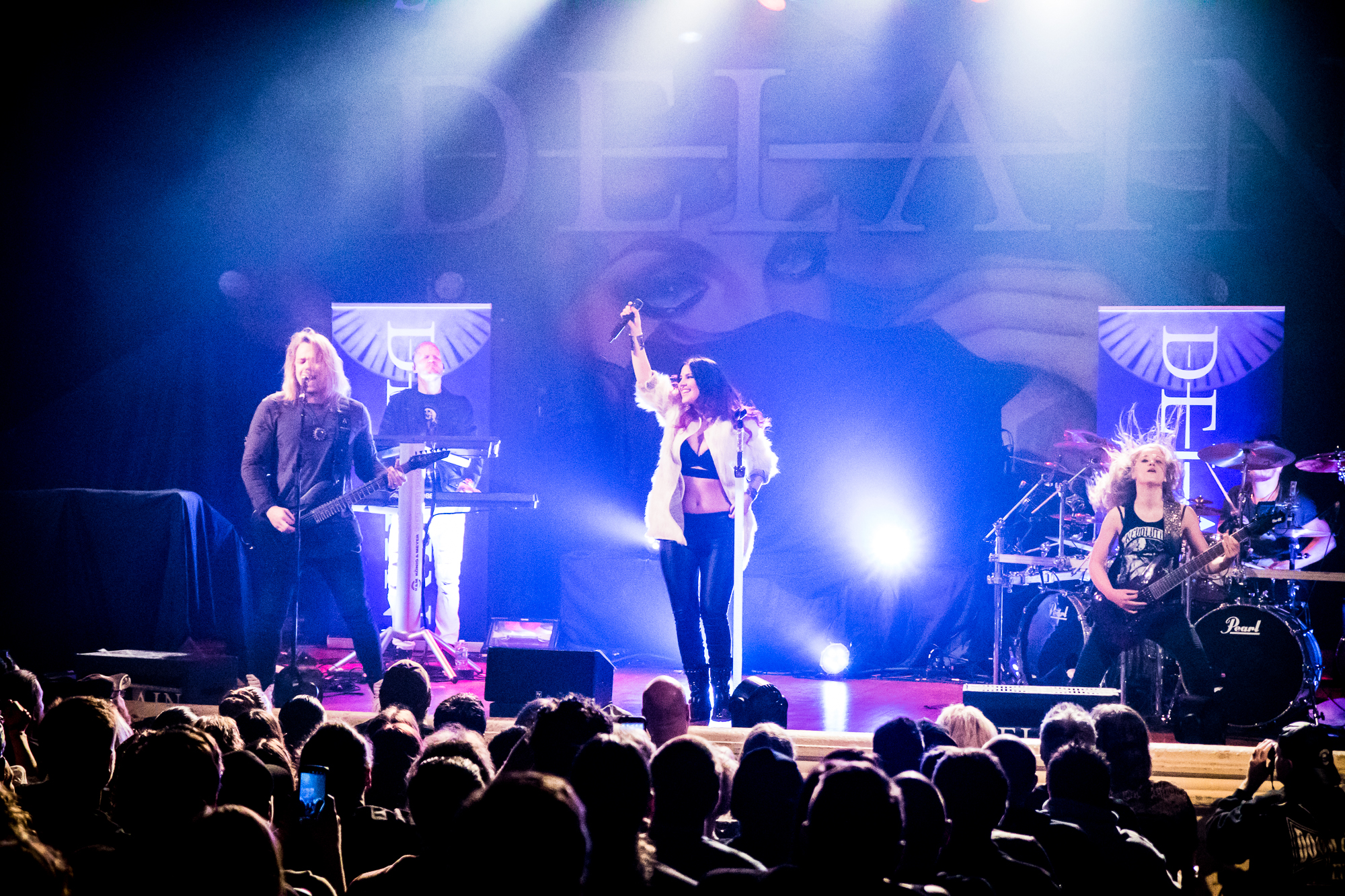 Delain is warming up the audience

The first act Delain, hailing from The Netherlands, brought their usual pop-like symphonic metal to the stage. Decked out in a fluffy white fake fur jacket, Charlotte Wessels got the audience warmed up for the headliner, by singing some newer tunes off of their recently released EP 'Lunar Prelude' (,,Suckerpunch") and some more familiar tunes such as ,,We Are The Others" and ,,Get The Devil Out Of Me". Despite a previous accident with their guitarist Otto Schimmelpenninck van der Oije they still used some smoke effects. Their new female guitarist Merel Bechtold really fit in well and shredded it up on stage. The biggest surprise of the night was Nightwish's Marco Hietala came out on stage to sing ,,Sing To Me" with Charlotte. The crowd roared. Since I got a copy of the setlist, this was in lieu of them playing the song ,,Sleepwalkers Dream".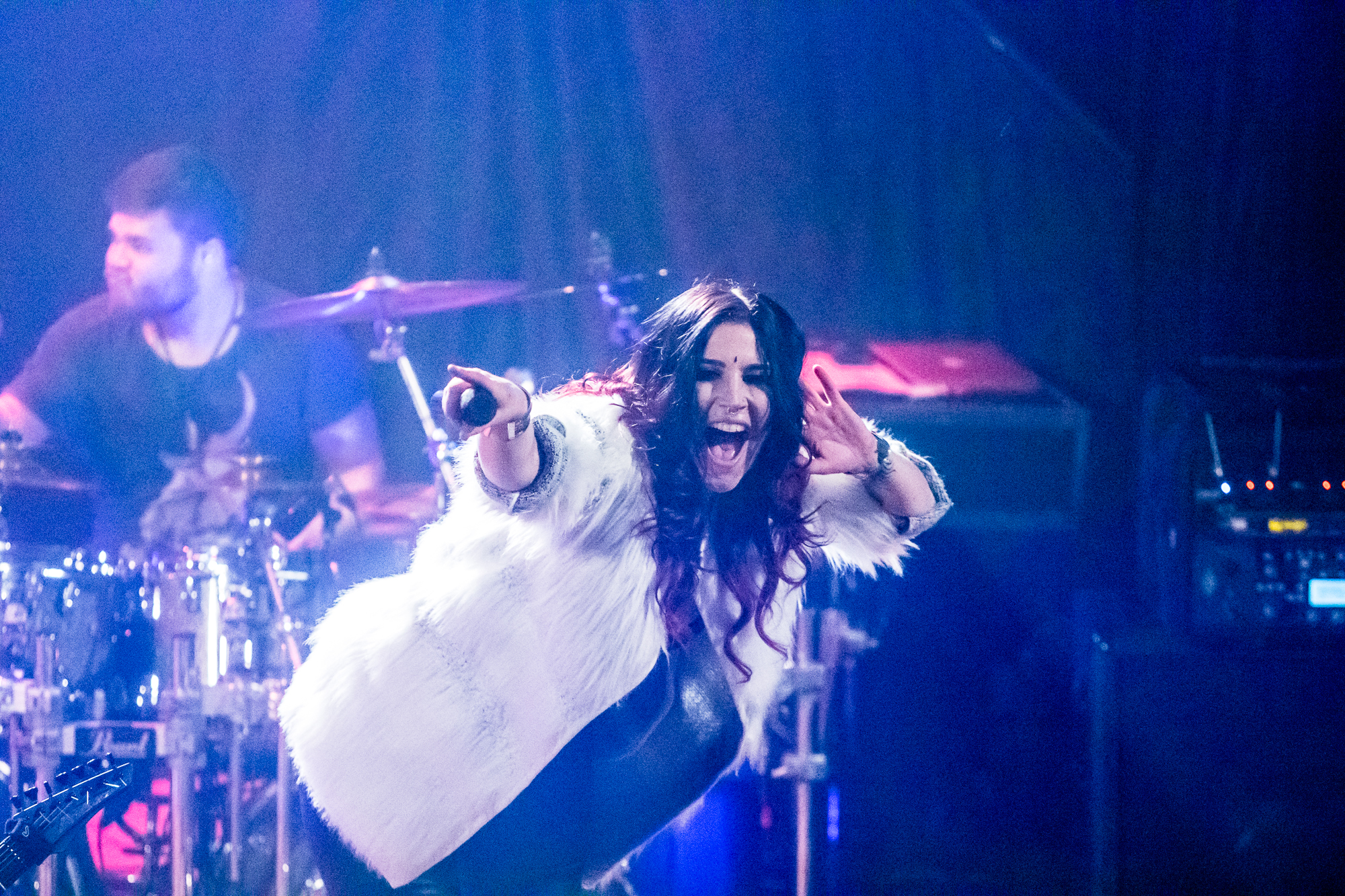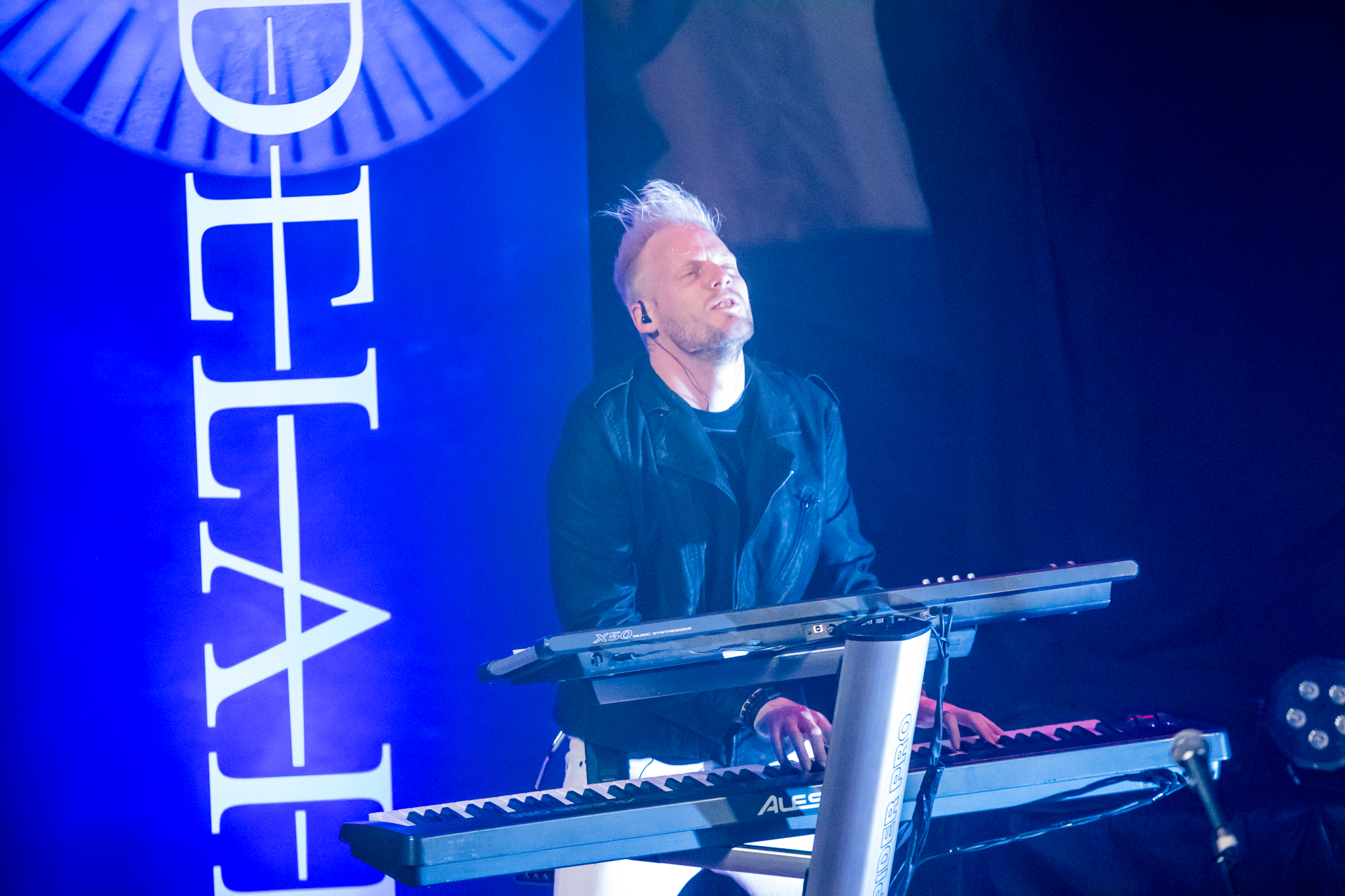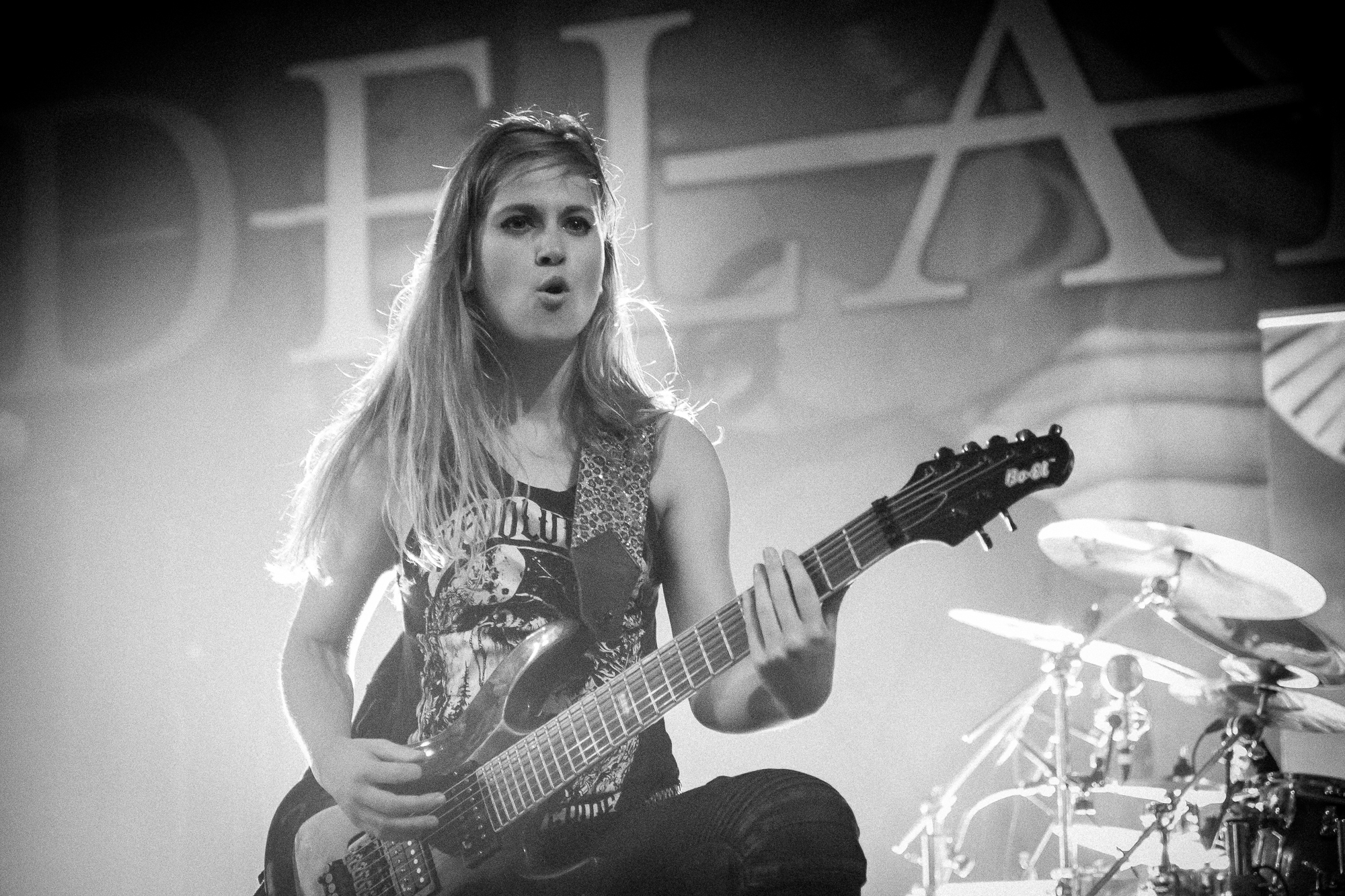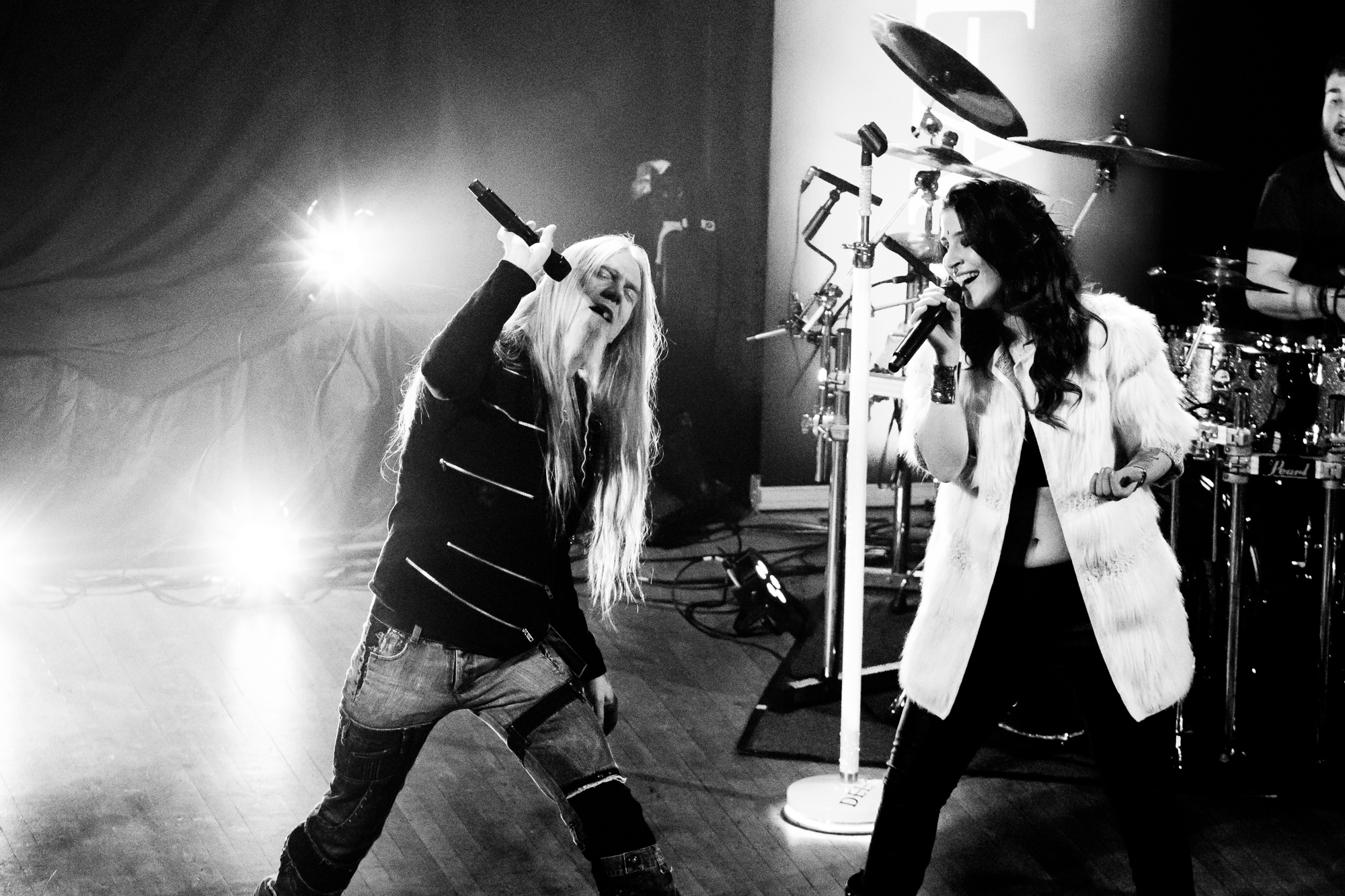 Delain makes the audience roar

The second act of the night, Finnish power metallers Sonata Arctica, was an oldie but goodie for me. Sonata Arctica is one of the first power metal bands I ever saw live here in the US. Although they have toured many times as headliners, it was nice to see them as part of this bill. Tony Kakko took command of that stage like a seasoned pro and tried his hardest to get the audience to participate towards the end of their set. Their set included songs such as ,,The Wolves Die Young", ,,My Land", and ,,I Have A Right". They even performed the classic ,,Don't Say A Word."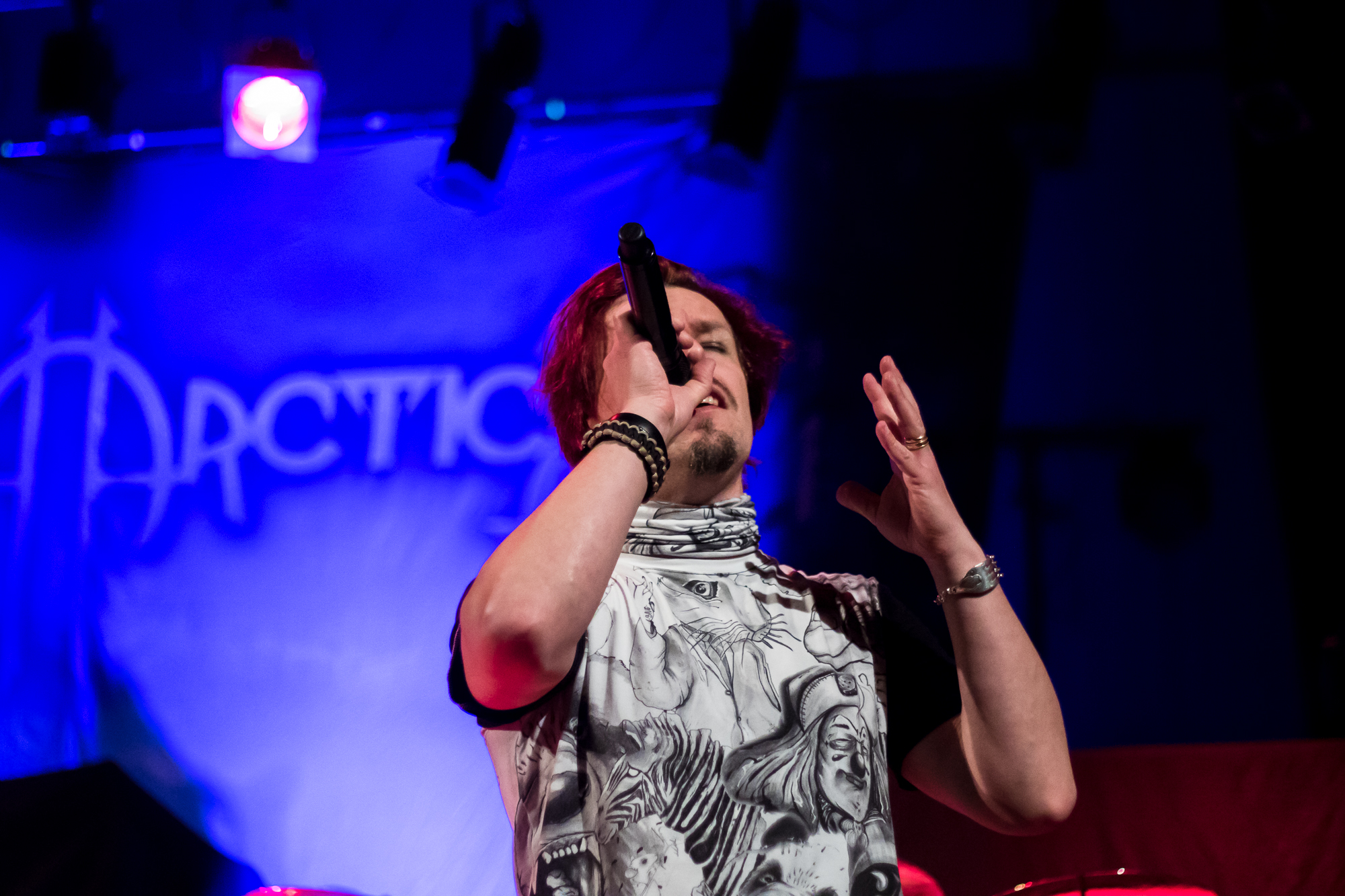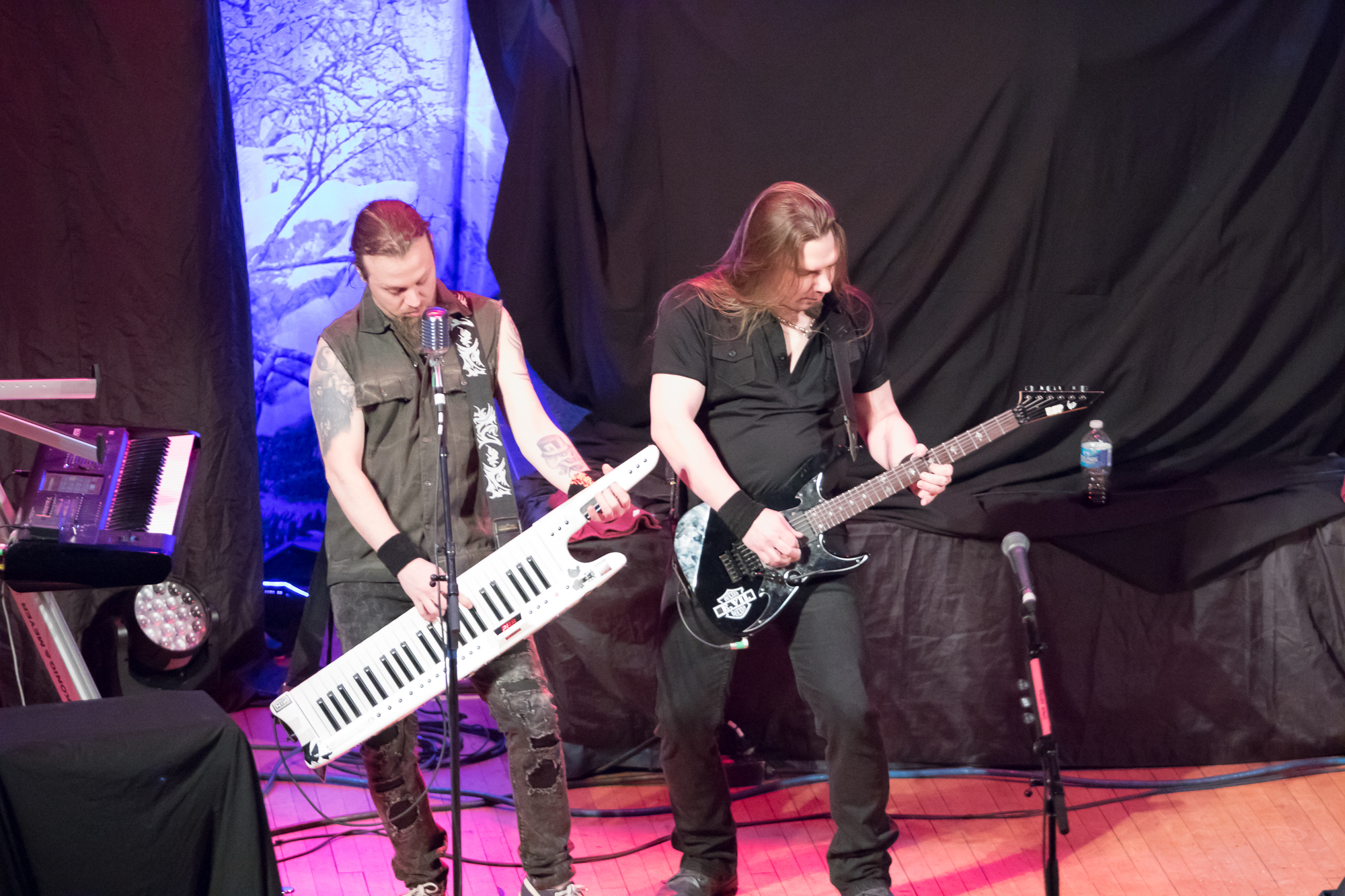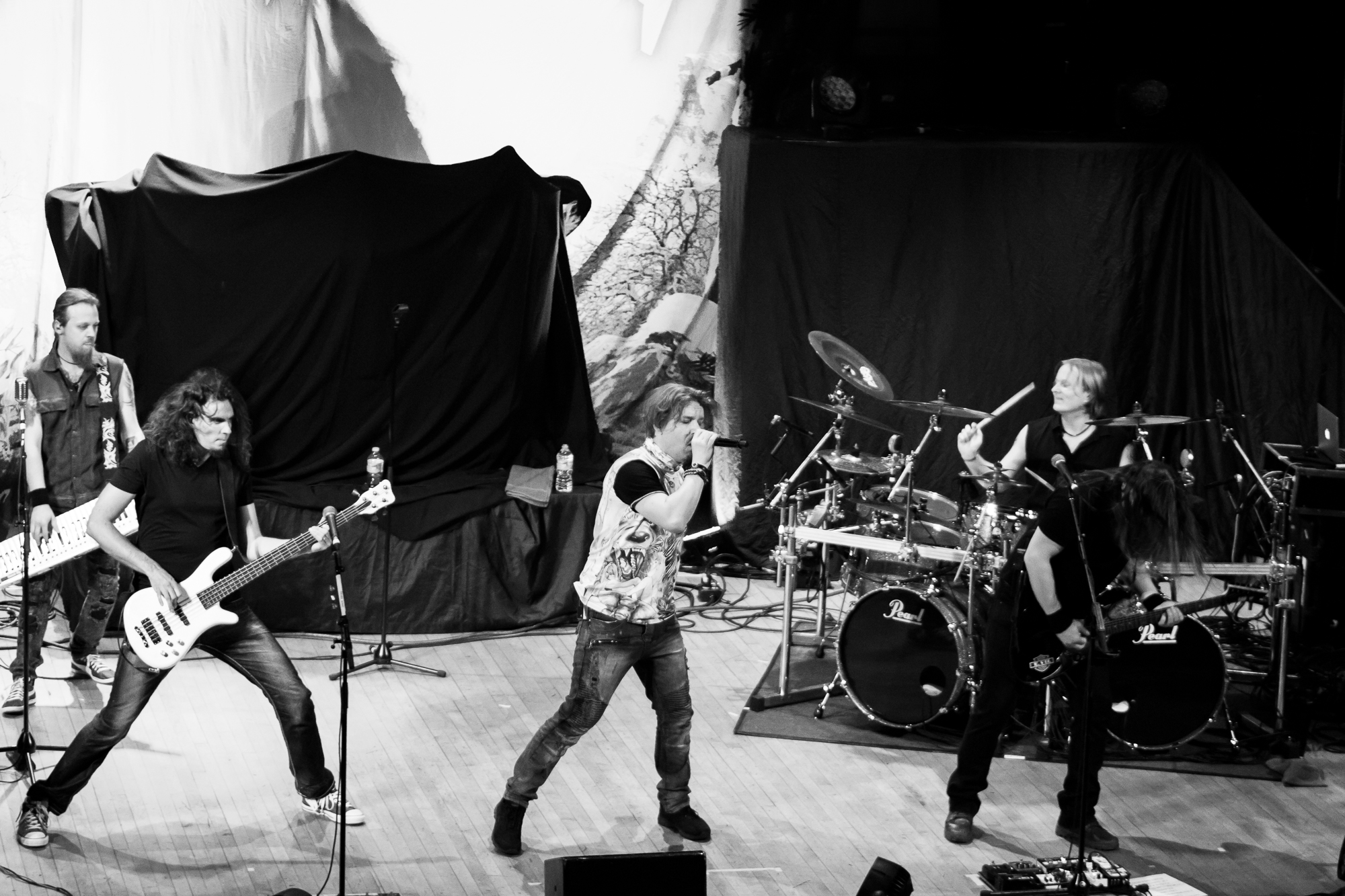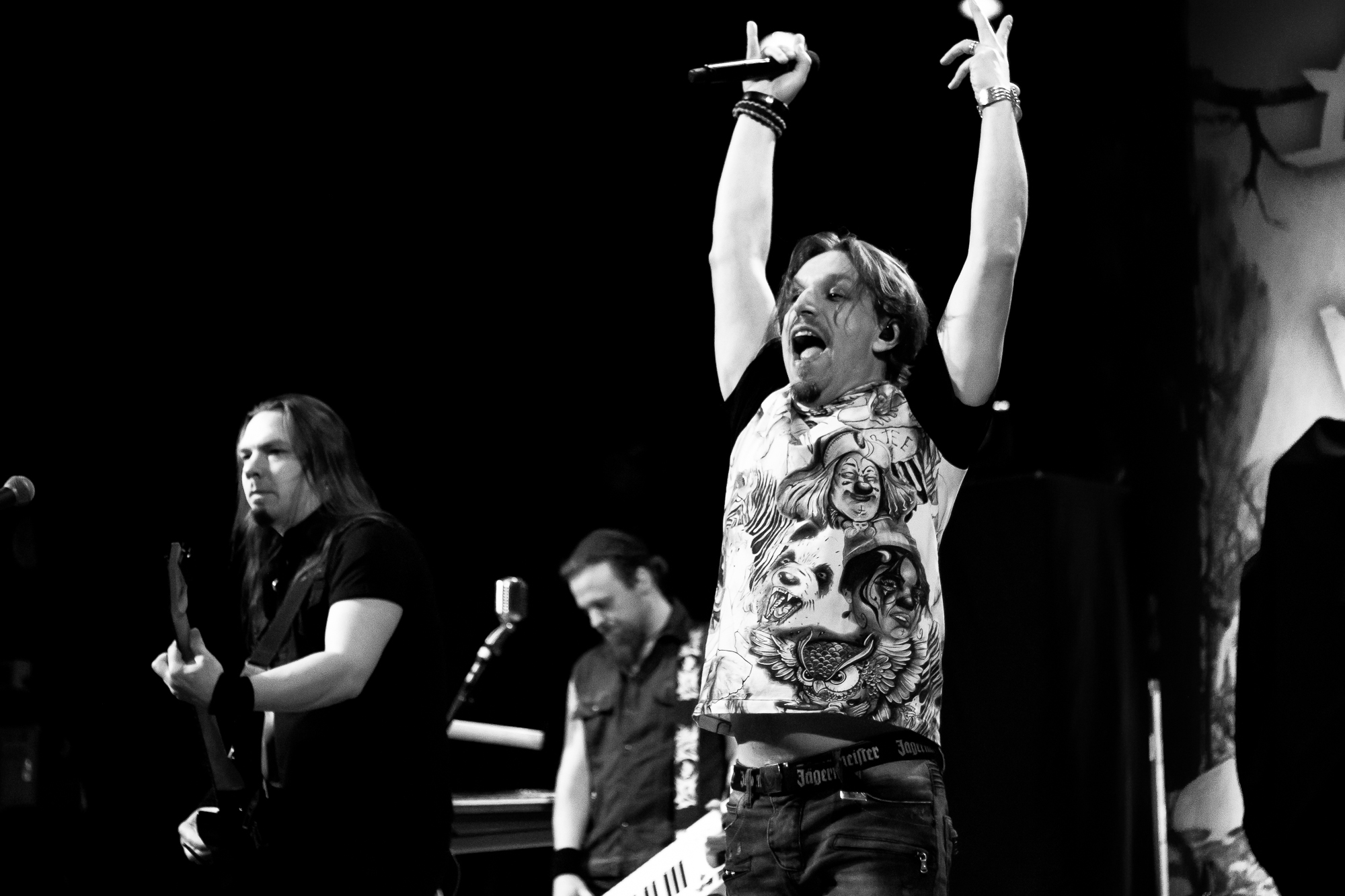 Sonata Arctica still going strong
The night concluded with the powerhouse female-fronted symphonic metal band Nightwish. Floor Jansen is one of the most professional, strong female vocalists I've ever seen live. She is the type who is 'no bullshit' and will tell her audience how it is. I am always interested to see what she will do during her performances. Her voice and the way she carries herself on stage is like watching a goddess in action.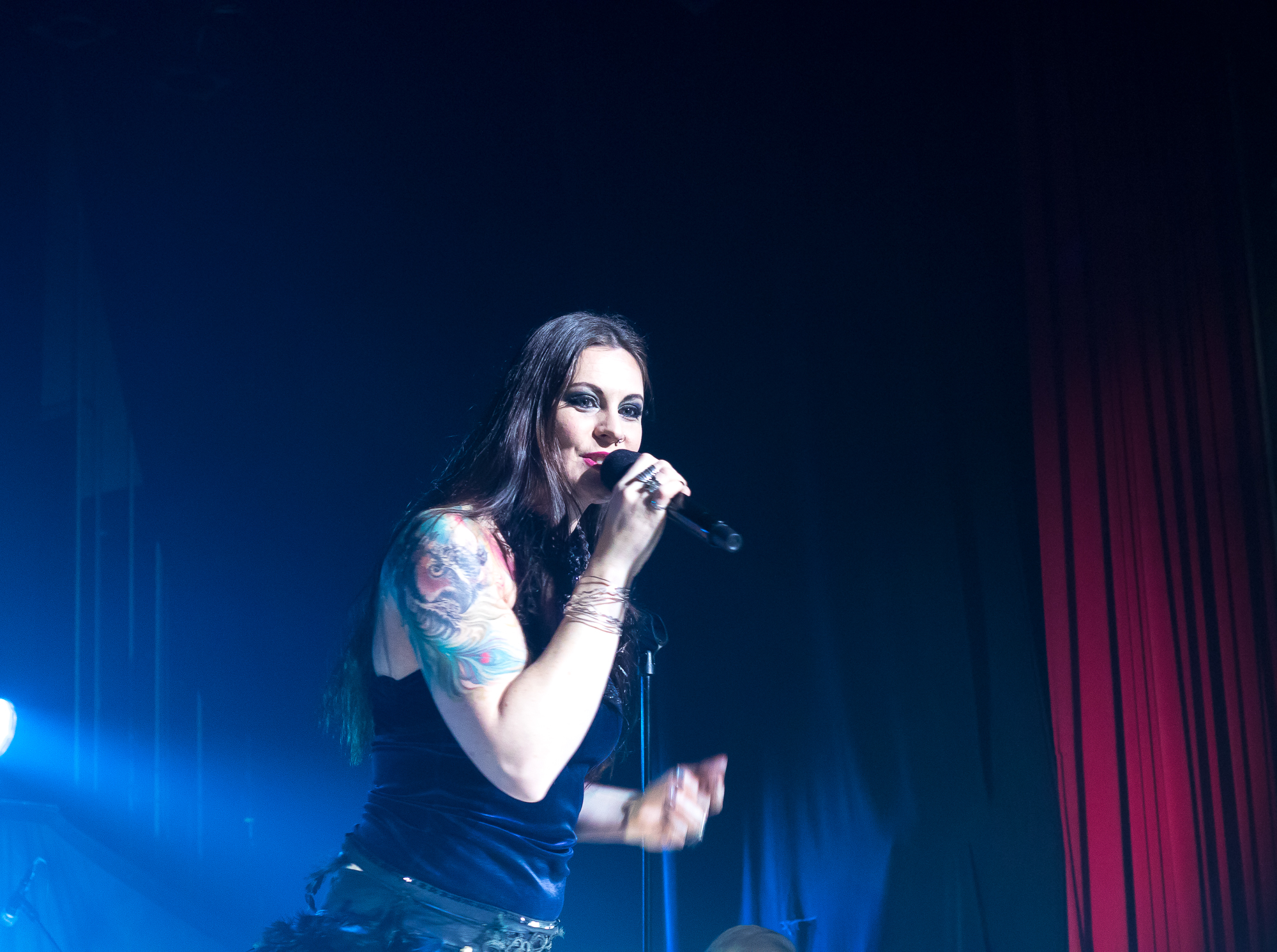 Nightwish lead singer Floor Jansen acts like a goddess

The band as a whole didn't disappoint. I have seen them live in various forms, and tonight they gelled. There was no drama. Everyone was in sync and was there to put on a good show. The audience ate it up. It was a 1 ½ hour performance that got the whole audience engaged and singing along to fun tunes such as ,,I Want My Tears Back" to slower tunes such as ,,While Your Lips Are Still Red."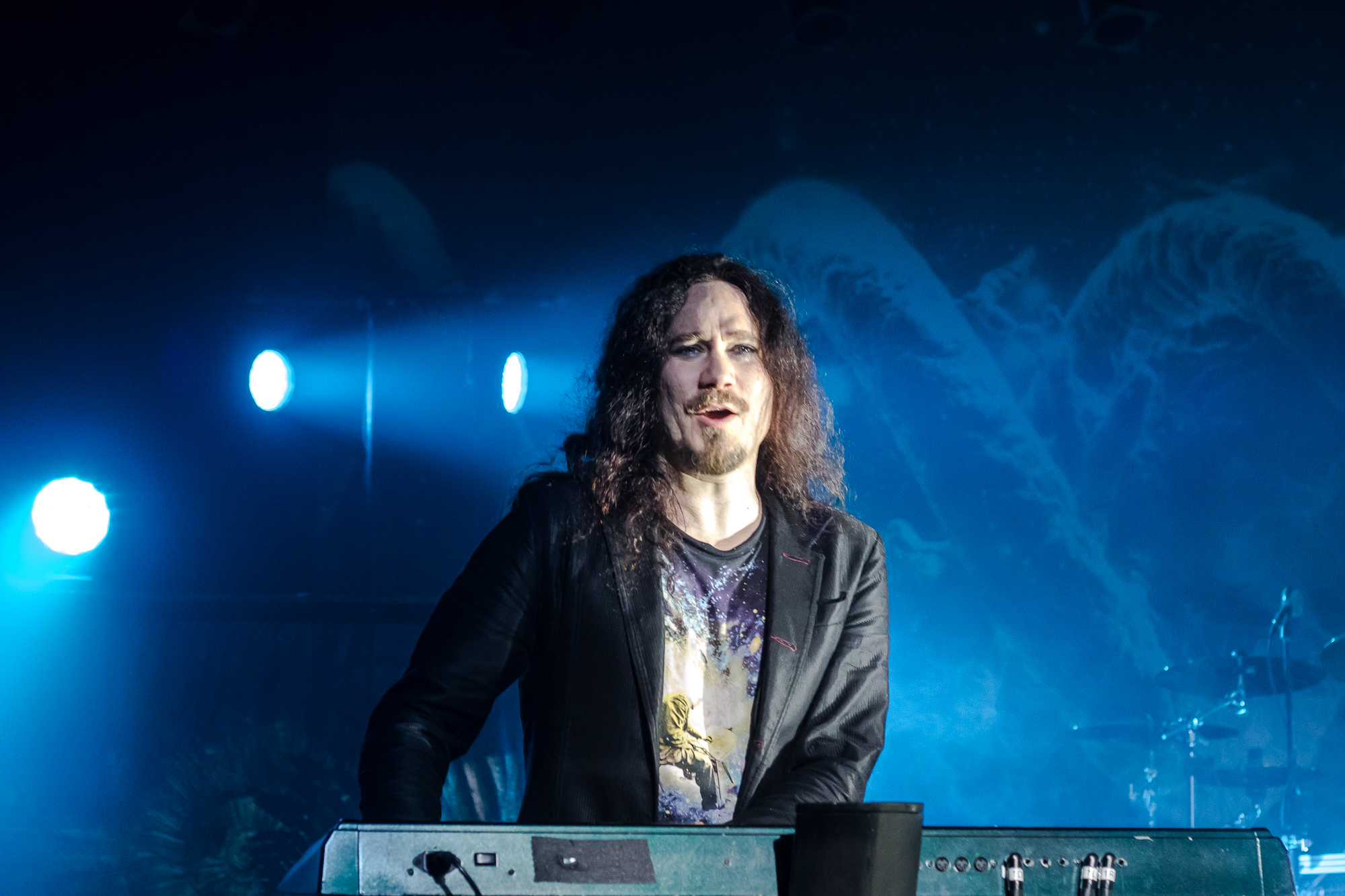 Nightwish keyboard player Tuomas Holopainen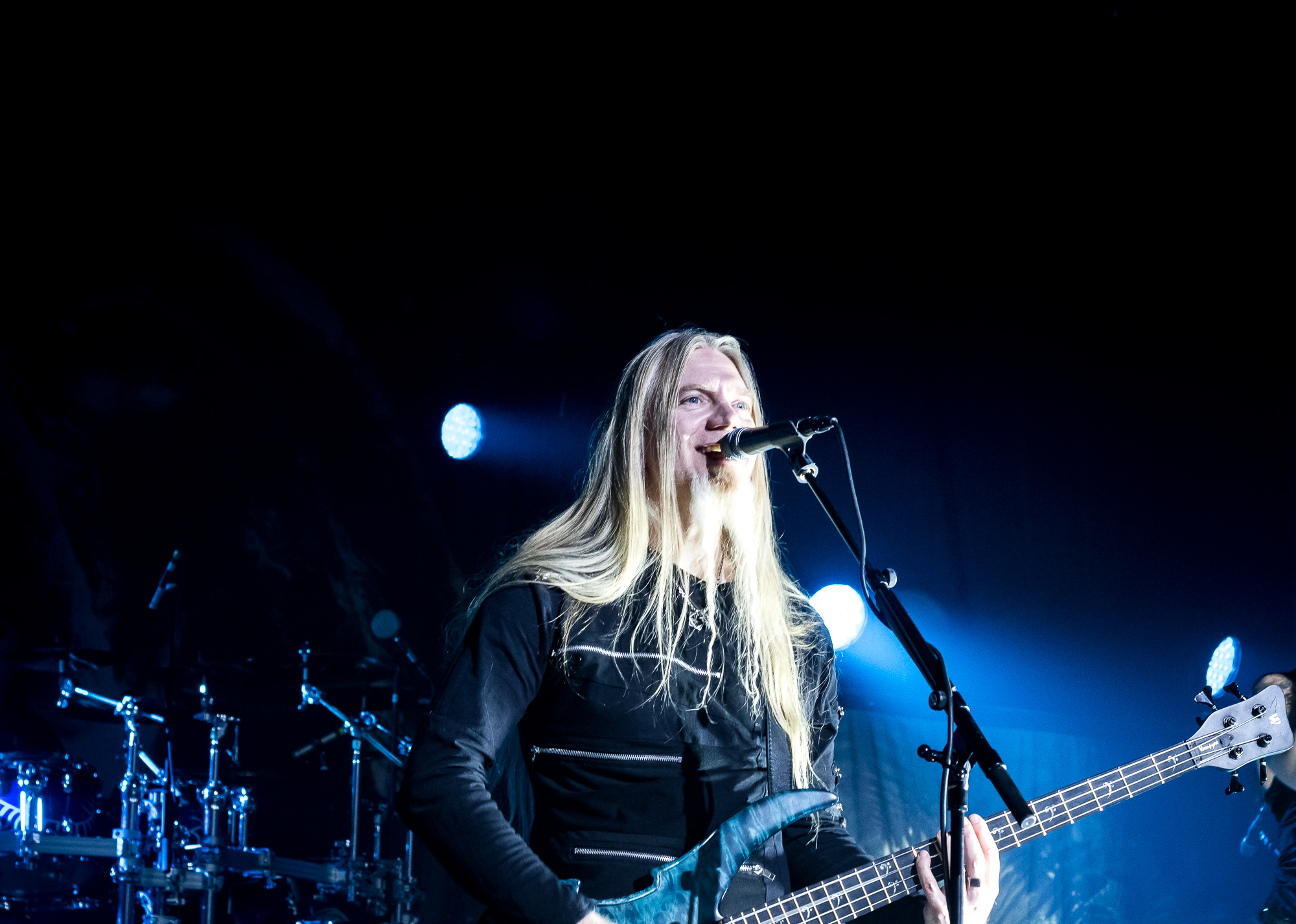 Nightwish bass player Marco Hietala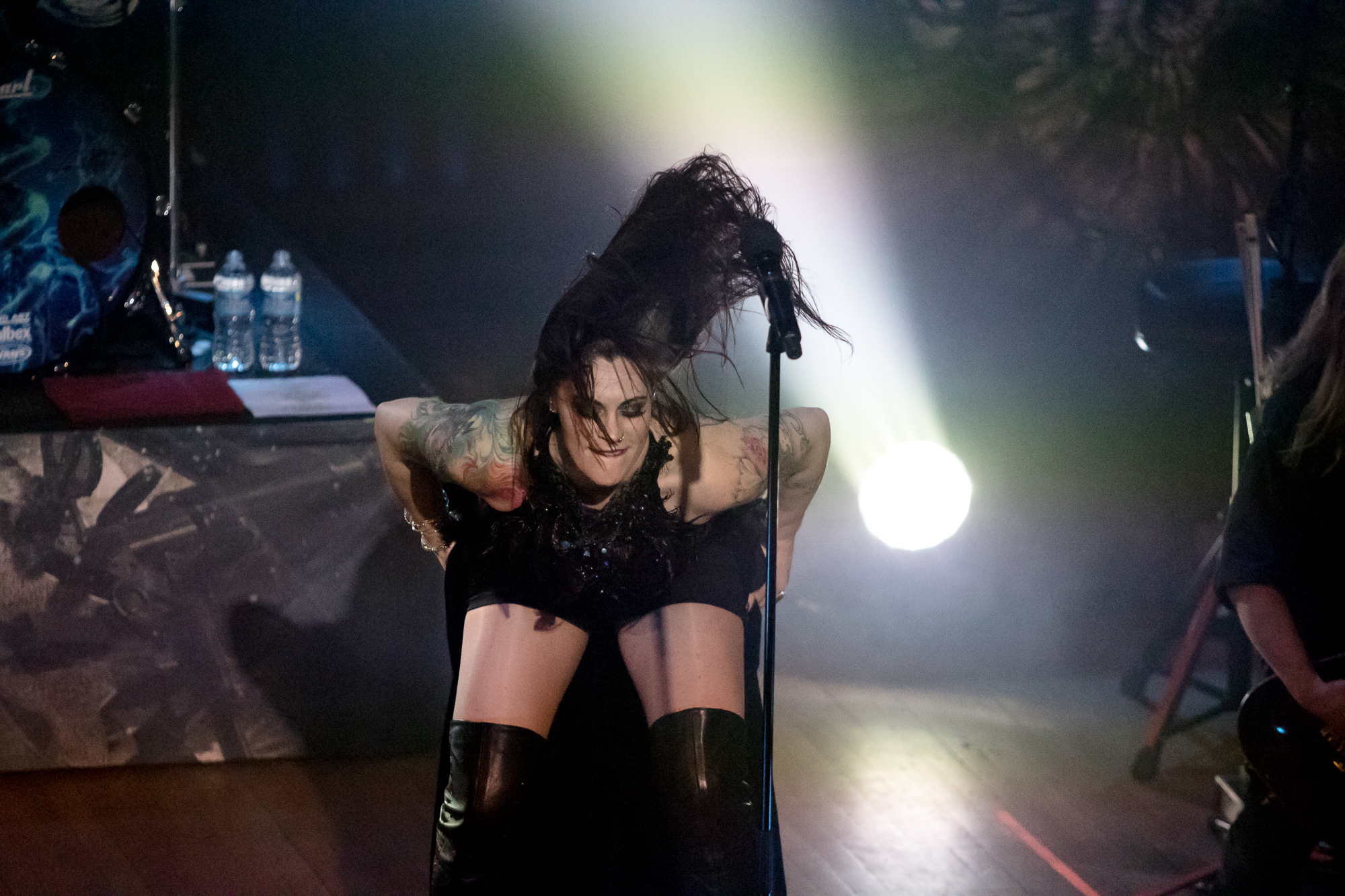 No bullshit for Floor, this is metal!

Floor carried the old Tarja-era (,,Stargazers") and Anette-era (,,Storytime", ,,7 Days to the Wolves") tunes very well. The night concluded on a high note with epics such as ,,Ghost Love Score" and ,,The Greatest Show on Earth."
—
All photos by Jill Hughes Kirtland

Visit Nightwish on Facebook here
Visit Sonata Arctica on Facebook here
Visit Delain on Facebook here