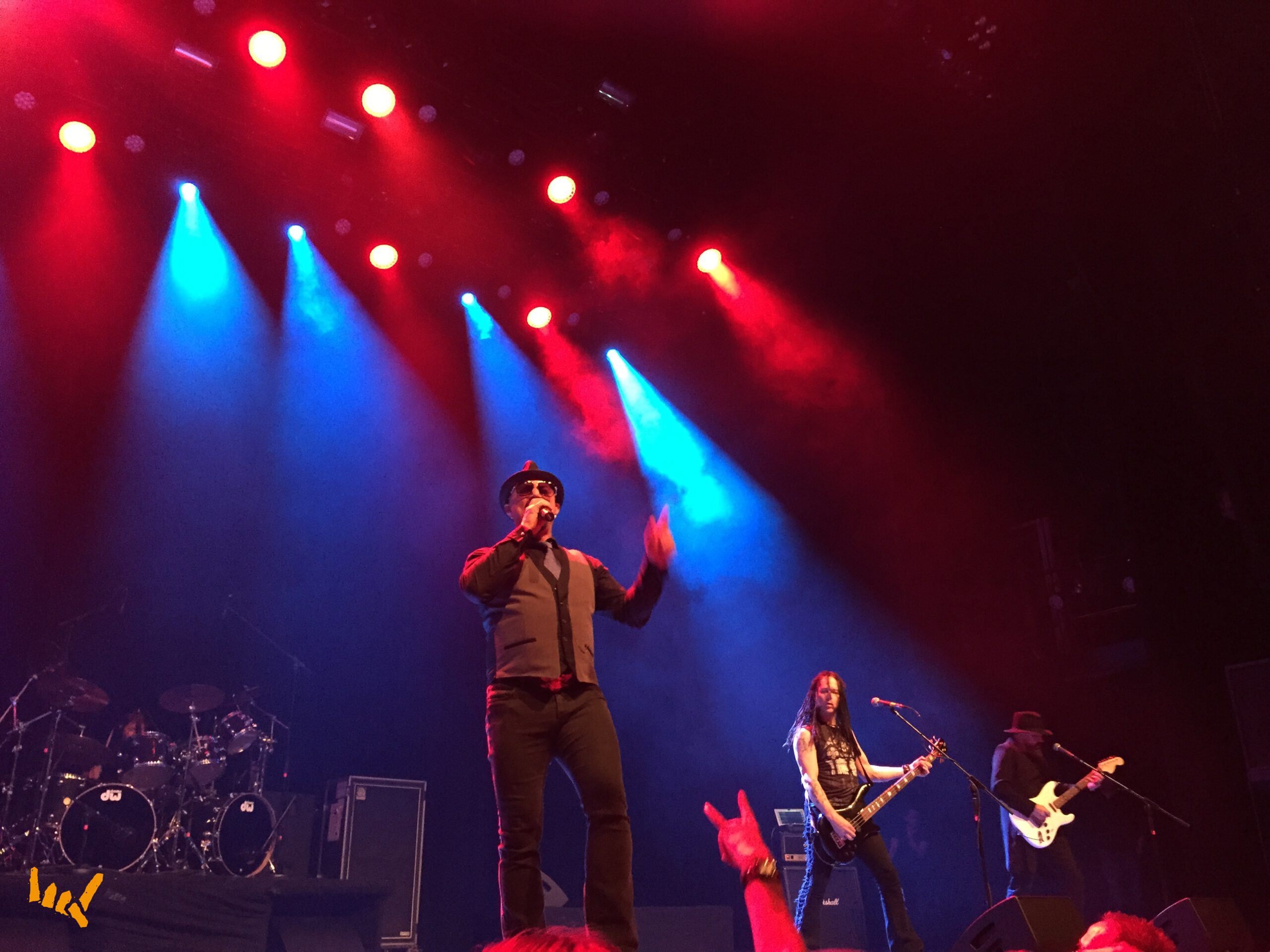 OPERATION: MINDCRIME
Tilburg (NL)-013-27 November 2015
What can I say? Like a lot of people I was curious how Geoff Tate would do on his first European tour without his former band. Around 400 others were also curious especially because it was advertised that Tate's new project Operation: Mindcrime would play the Queensrÿche classic album of the same name in its entirety in the first part of the show.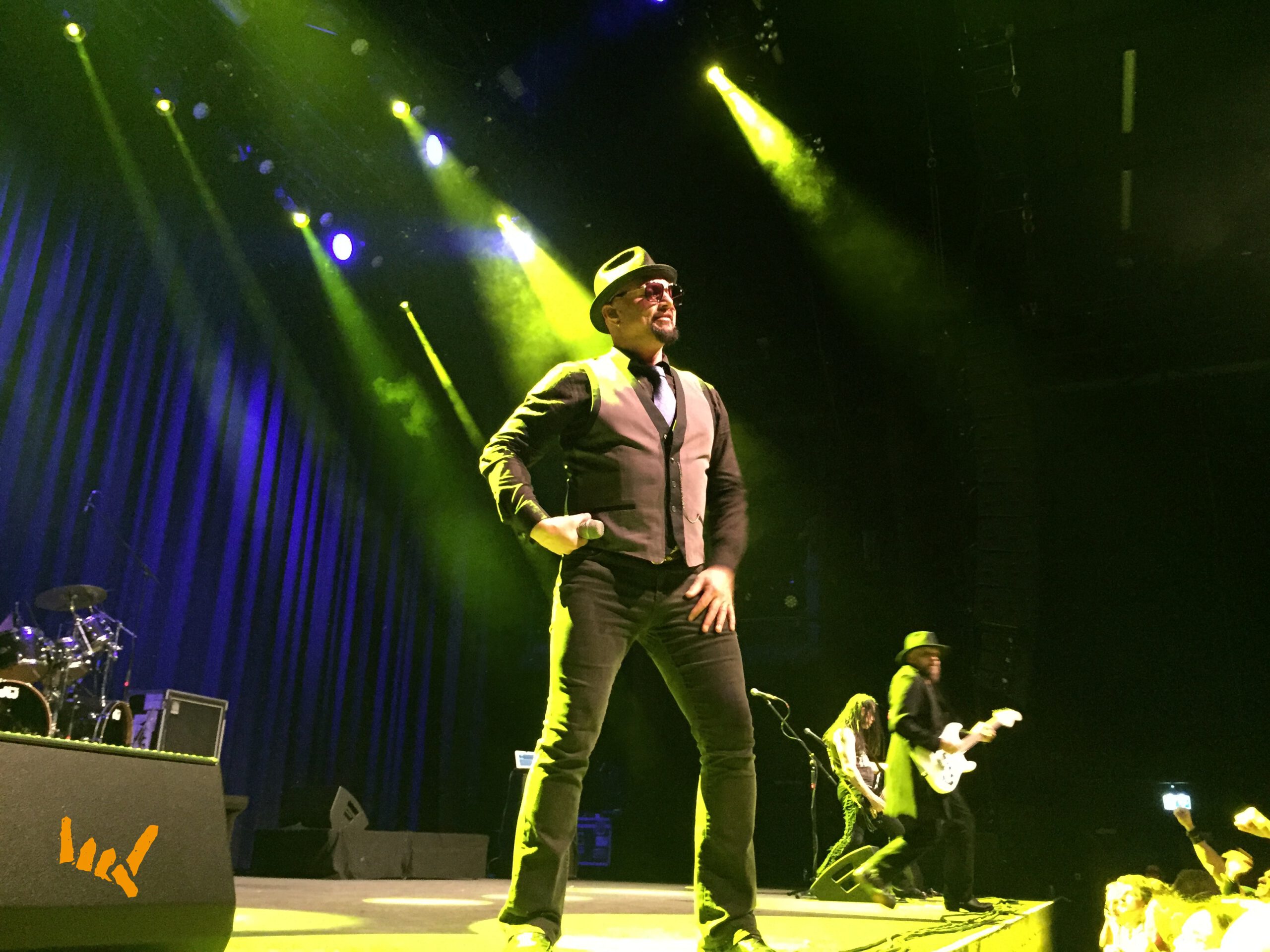 Operation: Mindcrime in action (photo by 'Lilo')
Tate surrounded himself by senior musicians and old friends like drummer Simon Wright (ex-AC/DC, Dio), guitarists Kelly Gray (ex-Queensrÿche) and Scott Moughton, bass player John Moyer of Disturbed and keyboardist Randy Gane (Tate and Gray's former bandmate in Myth and in the past also involved with Queensrÿche). They did a great job. The first few songs Tate seemed to look for the right voice but after that we got great versions of songs like the title track ,,Operation Mindcrime'', ,,Suite Sister Mary'', ,,Breaking The Silence'', ,,I Don't Believe In Love'' and the final track ,,Eyes Of A Stranger'' after which they almost immediately went on with three songs of the new album 'The Key'. The cool ,,Re-Inventing The Future'', ,,The Stranger'' and ,,Burn''. Tate looked relaxed and was obviously enjoying himself making jokes with the audience, telling a few short stories and, most important, vocal wise did more than a good job. Instead of relying on backing tapes most backing vocals were done live by Moughton, Moyer and Gray while Gane was responsible for the required orchestration. After the recent work it was time for ,,Damaged'' from 'Promised Land' and the last song of the regular set, a great version of ,,Take Hold Of The Flame'' from 'The Warning', in which Tate took the chance to refer to the events that had taken place in France exactly two weeks earlier.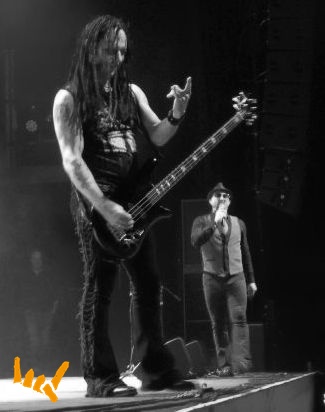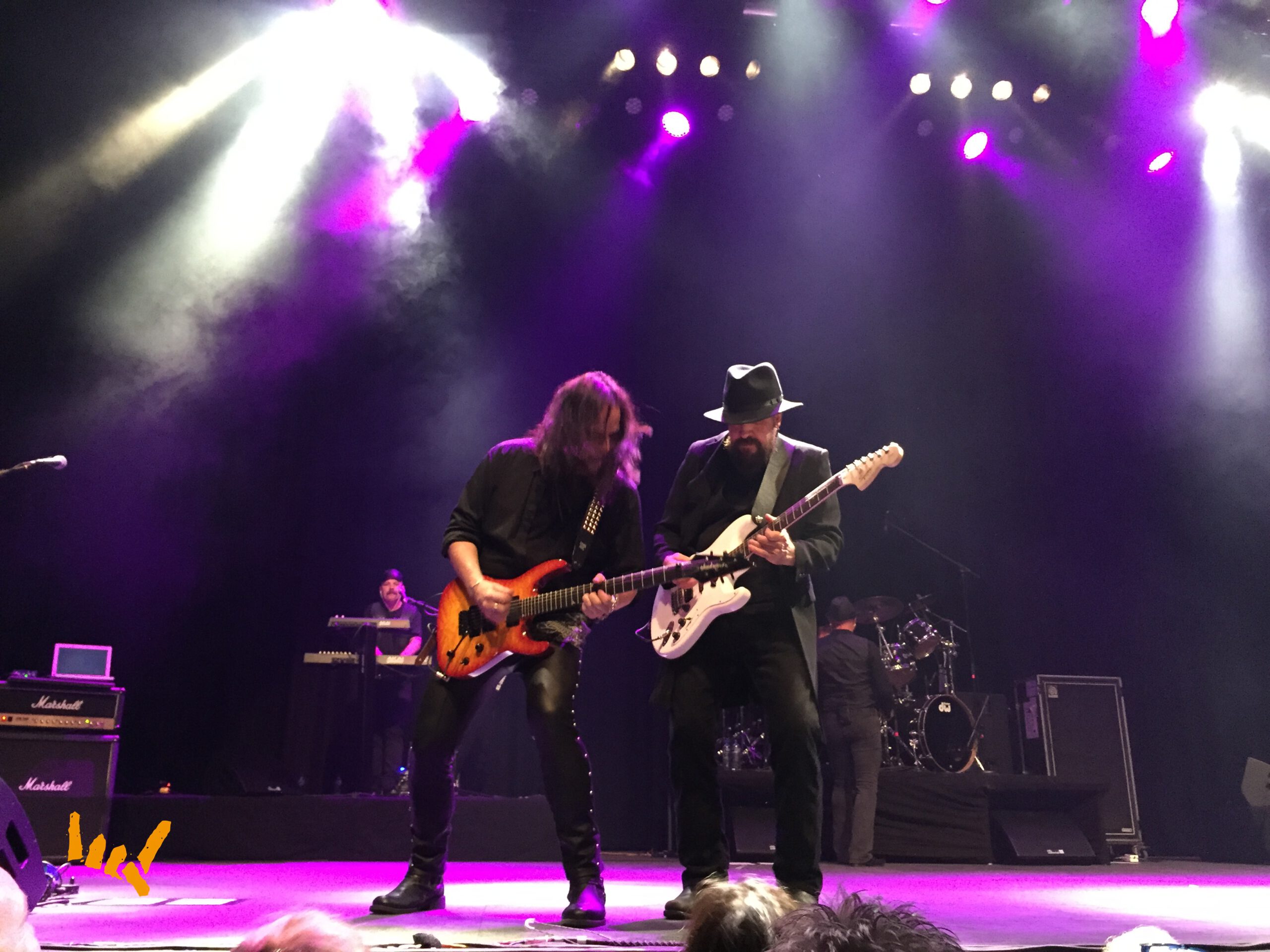 Moyer and Tate (photo by Jasja den Heijer) Gane,Moughton,Gray (photo by 'Lilo')
The encore consisted of songs from the other successful Queensrÿche album 'Empire' with successively the great ballad ,,Silent Lucidity'' followed by ,,The Thin Line'', ,,Jet City Woman'' and, last but not least, the title song ,,Empire''. Looking at the clock afterwards showed that the band played for almost two hours and guess what, time flew by and I wasn't bored at all, not one single minute and that proved to me that Queensrÿche produced a classic album with 'Operation Mindcrime' and a lot of memorable songs that will stand the test of time. Tate has every right to play these songs and as long as he does it the way he did it in Tilburg I can only say: respect.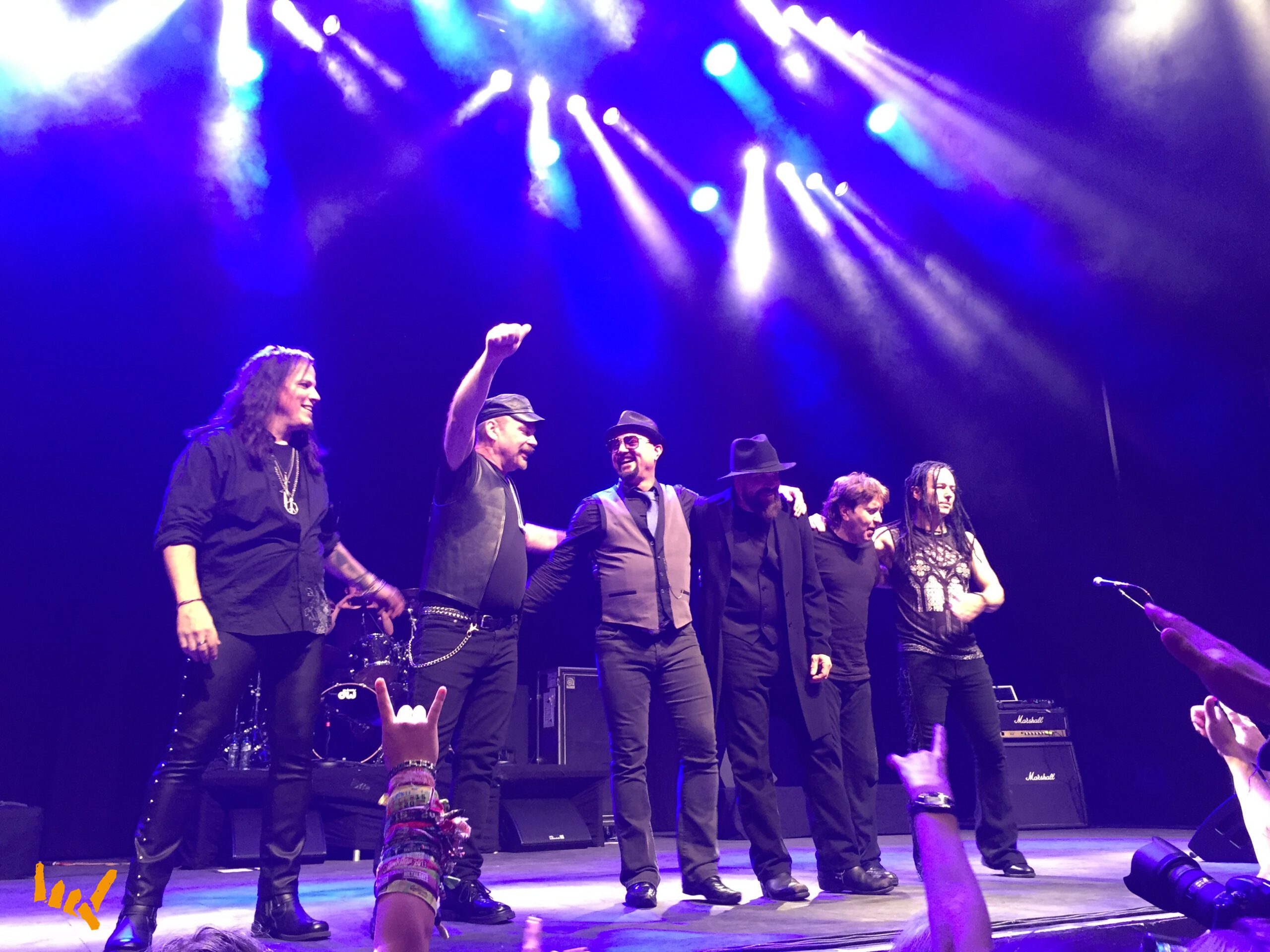 Operation: Mindcrime after a job well-done (photo by 'Lilo')