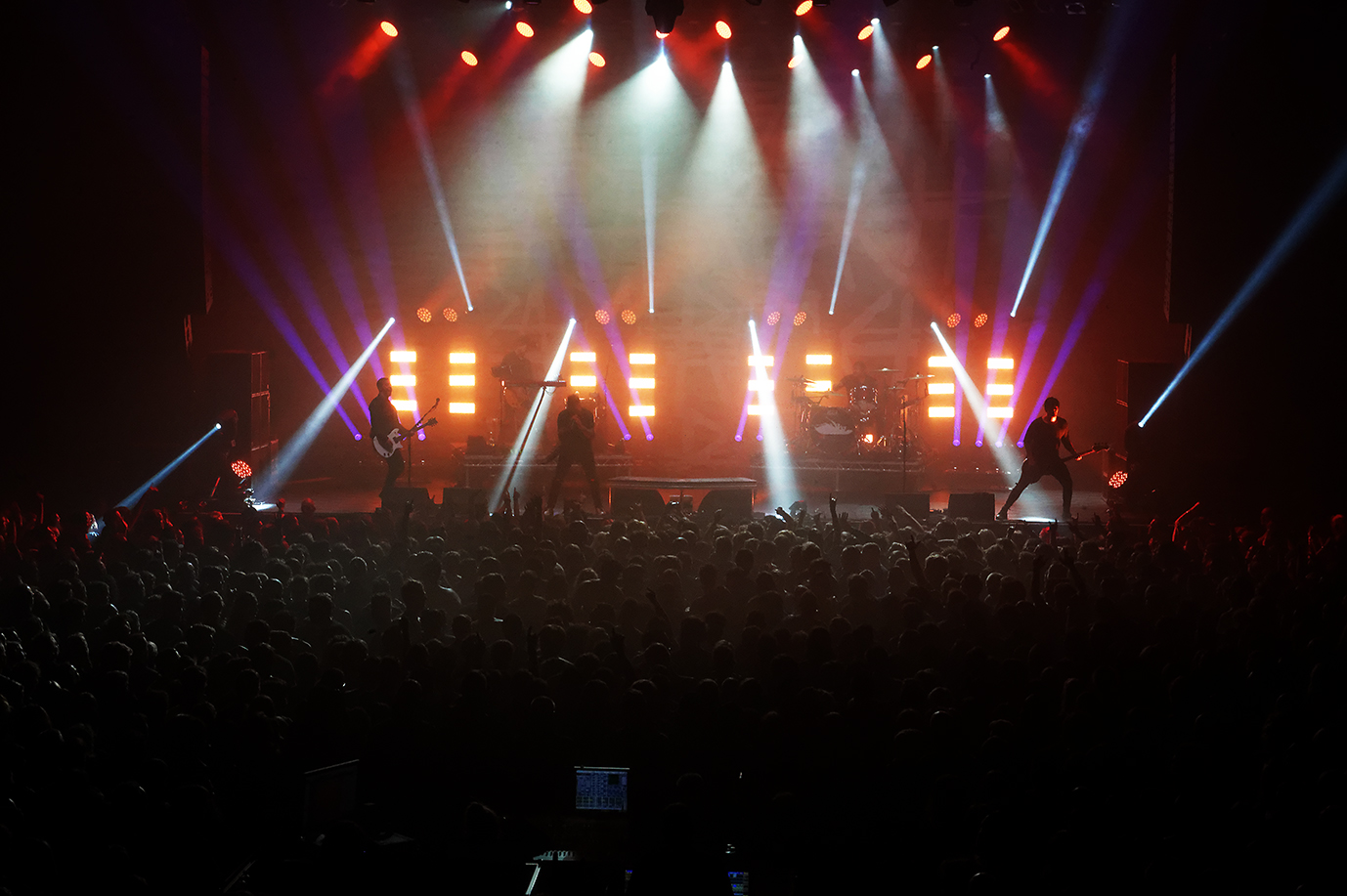 PAPA ROACH (& support act The Charm The Fury)
Tilburg (NL)-013-29 September 2017
If you are too lazy to go to the gym, just pay a visit to a concert of American alternative/rock band Papa Roach. That might be your solution, unless you are not willing to join the crazy, circle pit and the jumping mass. "The Roach" is currently touring in Europe to promote their latest album `Crooked Teeth' and since it has been a while they did a headliner tour, all band members were obviously fired up like hell.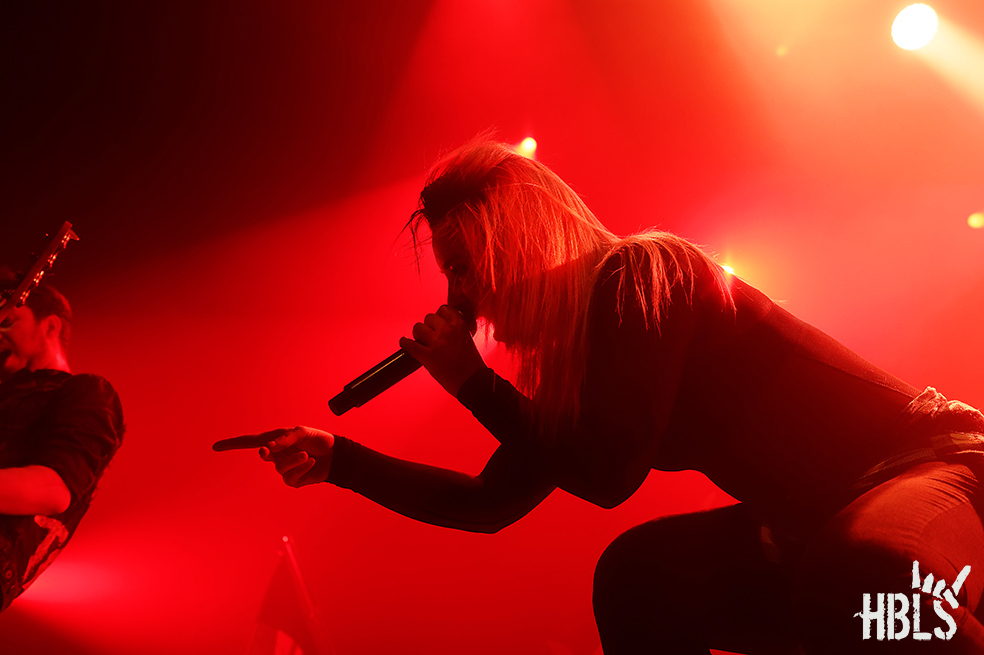 It was Dutch metal band The Charm The Fury who got the last minute call to fill in this evening for original scheduled support act Frank Carter & The Rattlesnakes, who dropped out due to personal reasons. TCTF happened to be perfect for the job and the furious but groovy metal songs, like ,,Down On The Ropes'' and ,,Echoes'' from their new album `The Sick, Dumb & Happy', warmed up the audience in no time. Front babe Caroline Westendorp grunted and growled like a maniac and knew how to entertain the audience in her own very amusing and sympathetic way. It didn't take her long to get a circle pit started and even to get the audience sing along. In a tight window of barely 30 minutes this band from Amsterdam left a damn good and professional impression and showed to be ready for the next step.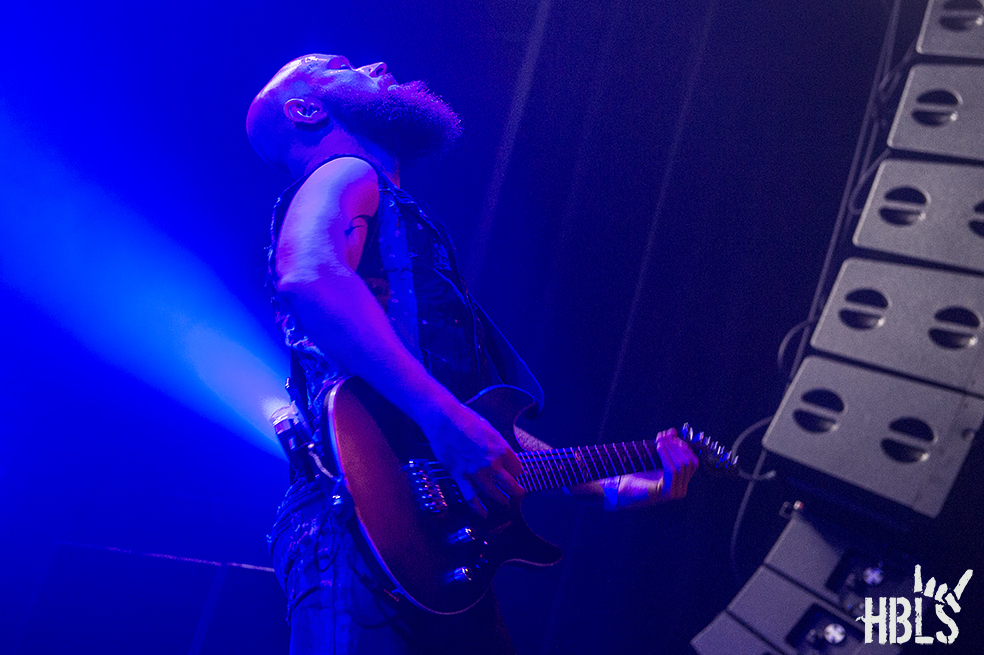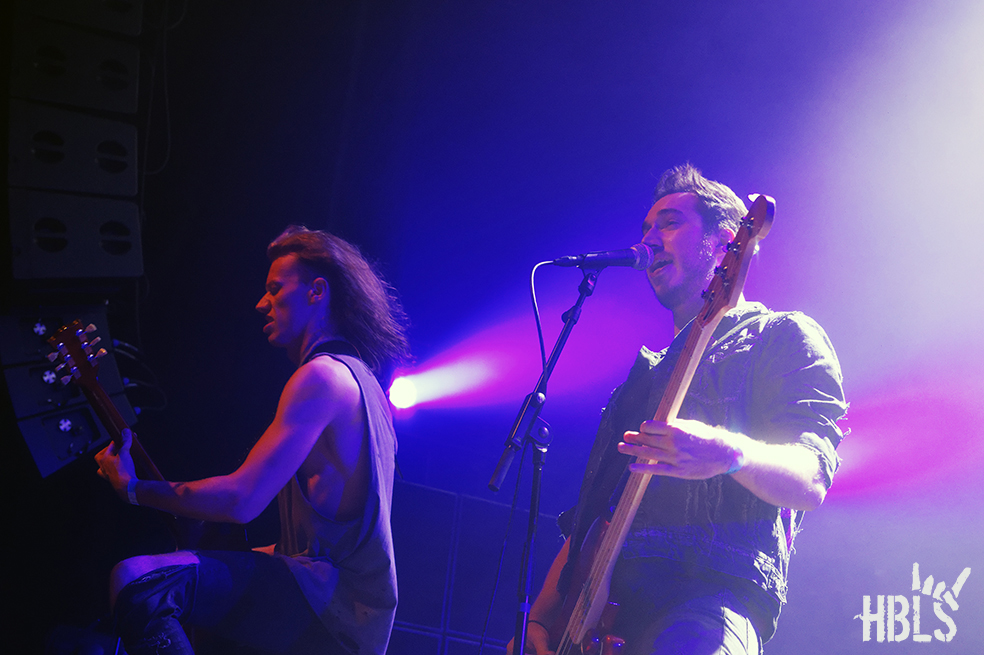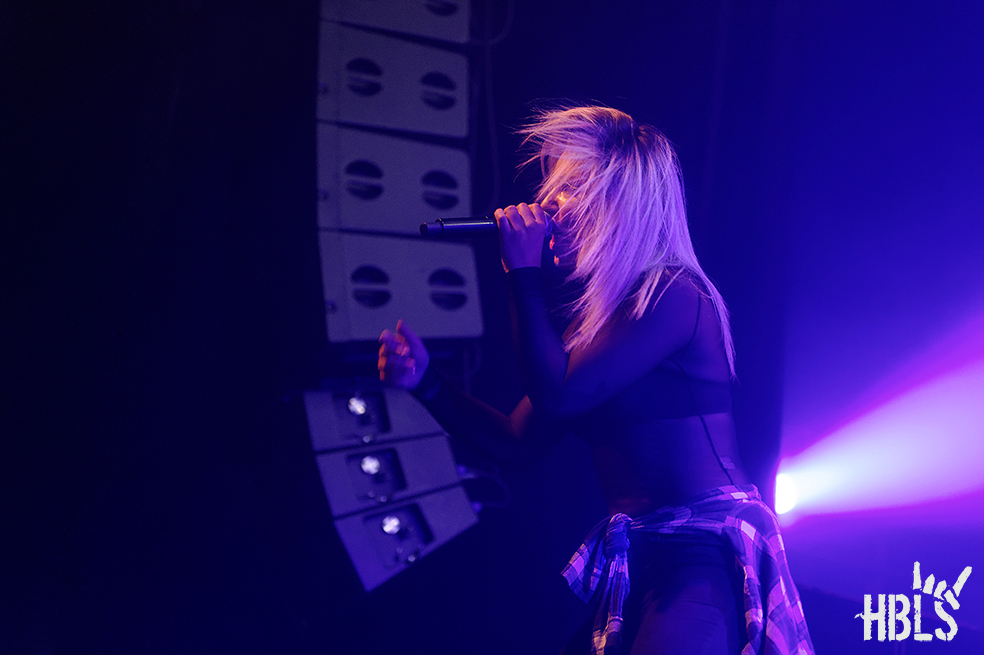 Since this was the only Papa Roach show in The Netherlands, the venue was packed till the roof. A hip-hop-like intro served as the starting point of an explosive evening. A friendly female computer voice told us to put a hand up in the air, to put our middle finger up and say `fuck you Papa Roach', which everybody did in a blink of an eye. The `Kabuki' curtain dropped down and we witnessed an energetic explosion of sound, light and movement on stage when Papa Roach hit it off with title track ,,Crooked Teeth''.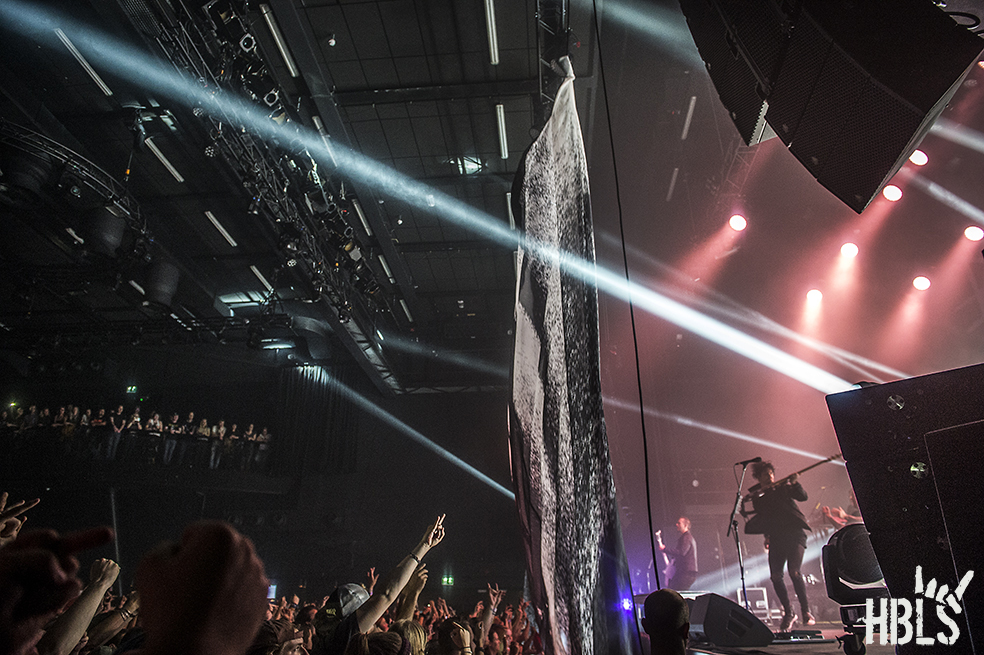 The band, who was extended with an extra live musician doing extra guitar, vocals, keyboards and percussion, continued with the classic mega hit ,,Getting Away With Murder'', which of course was a brilliant move. `You love that shit, huh? Well, let's open a fucking mosh pit!' Singer Jacoby Shaddix knows his job and fired up the audience like only he can do. The crowd obeyed and went full speed ahead during the entire concert with jumping up and down, getting crazy in a circle pit, sing along, waving hands, dancing and basically having a good time. Also the sharp dressed band members kept going with their work out the entire show. Papa Roach is a master in uniting with the audience, with their fans and created a tight unity with their music and attitude. Needless to say the atmosphere and vibe of this evening was solid as a rock.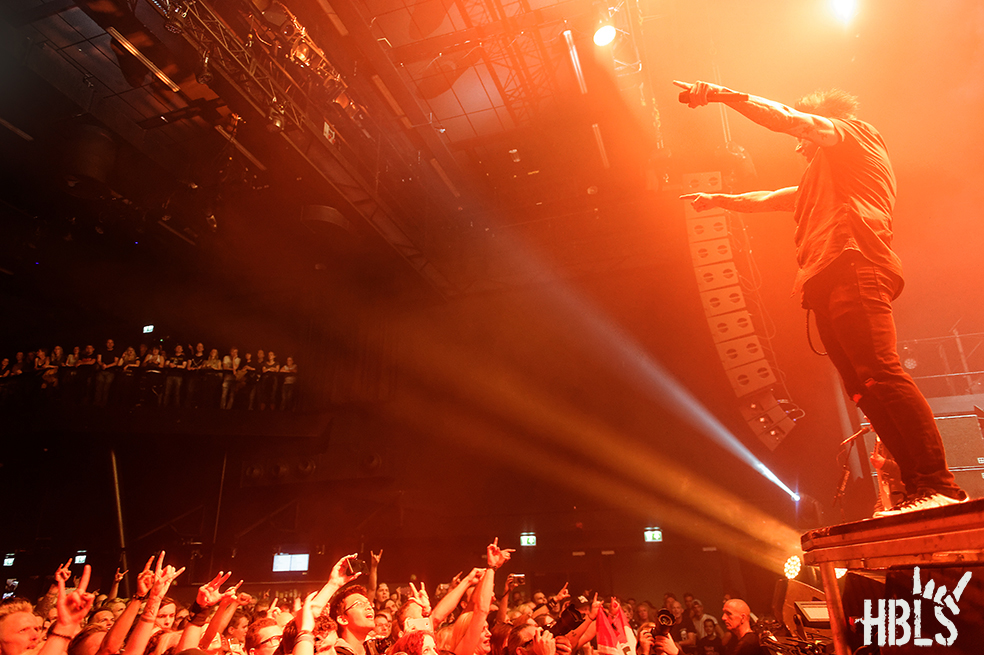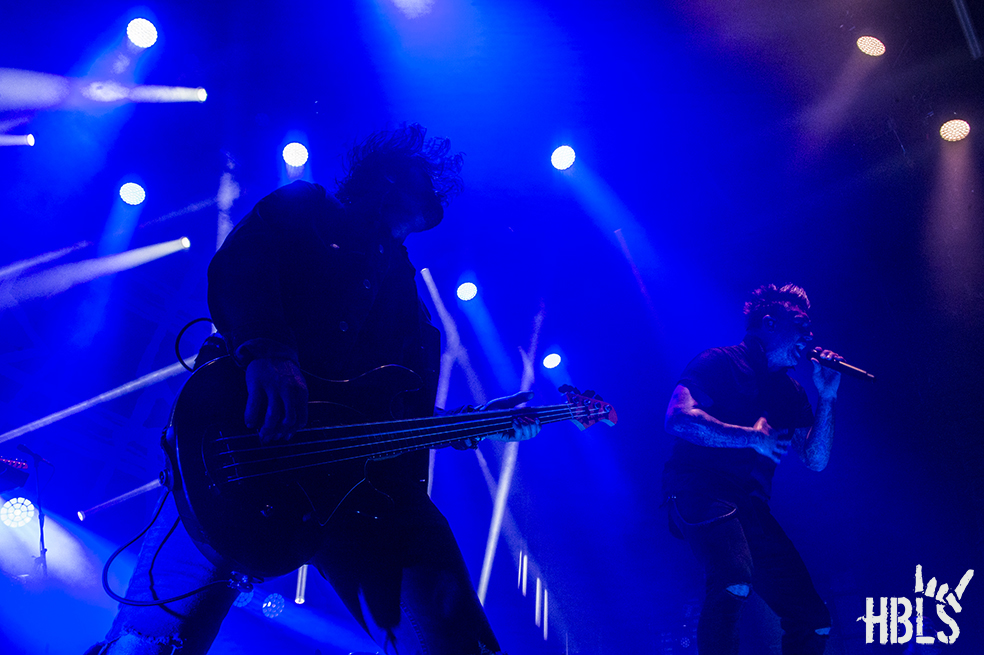 Papa Roach delivered a tight, professional and very energetic show and gave the audience what they came for. One of the high lights was the song ,,Born For Greatness'', which was filmed for a new video clip and the Dutch crowd definitely made sure Papa Roach wouldn't forget that moment. `Holy fucking shit, you guys are insane!' And it got even more insane when Papa Roach went old school with songs like ,,Lifeline'' the Blur cover ,,Song 2'' and ,,Last Resort''. ,,Forever'' was blended into Linkin' Park's ,,In The End'' meant as an ode to their deceased friend Chester Bennington. Jacoby took the opportunity to give a pep talk and to promote being positive and to celebrate life.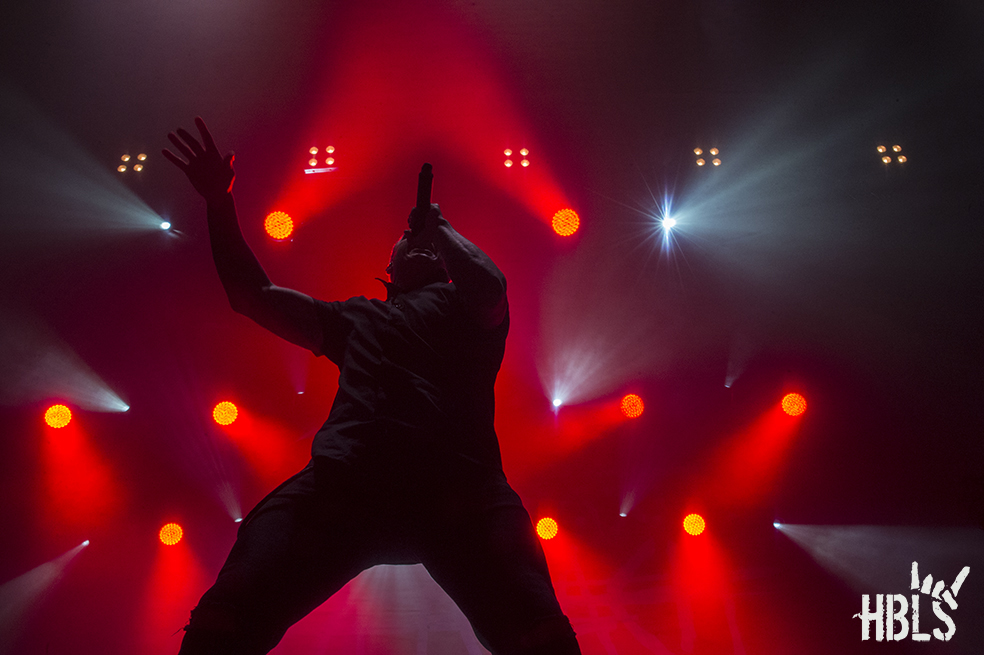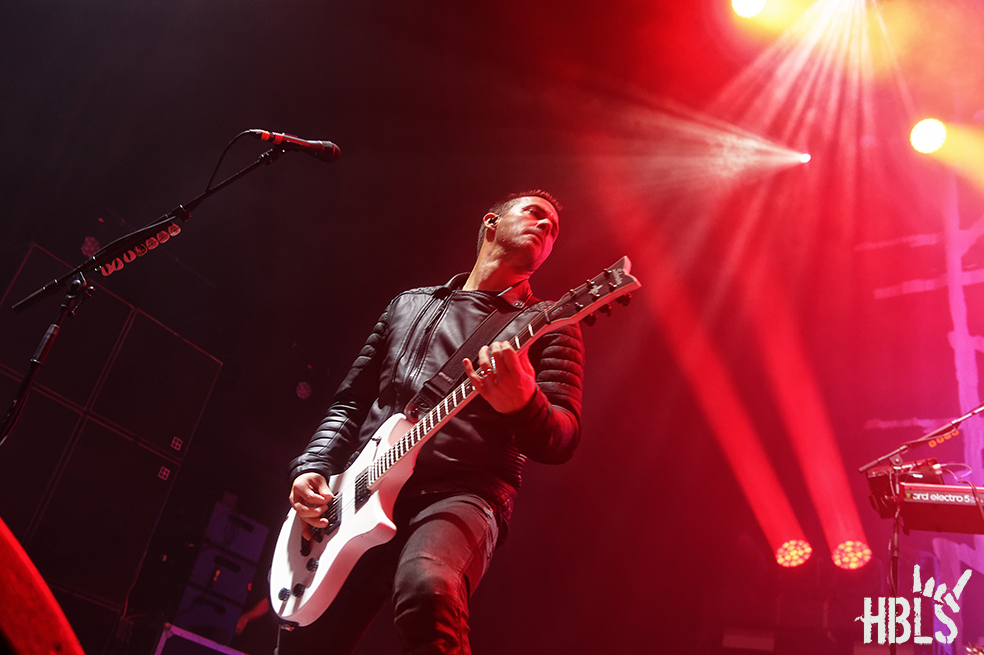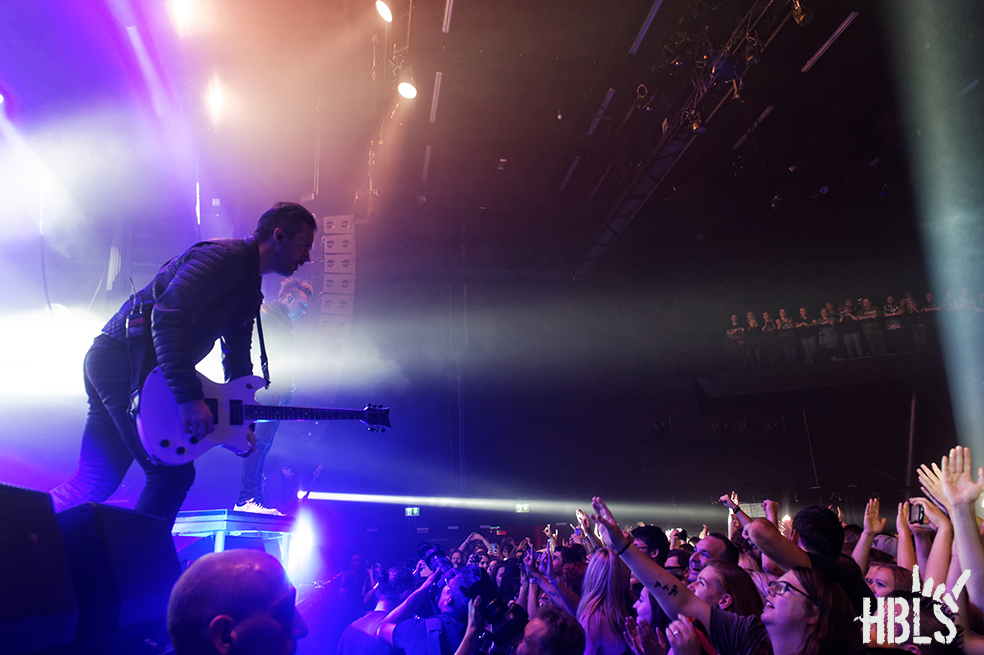 Before the show I spoke with drummer Tony Palermo, who told me the band is more than excited to be on the road again and love what they do and and love to be on stage. It is exactly what Papa Roach showed us tonight.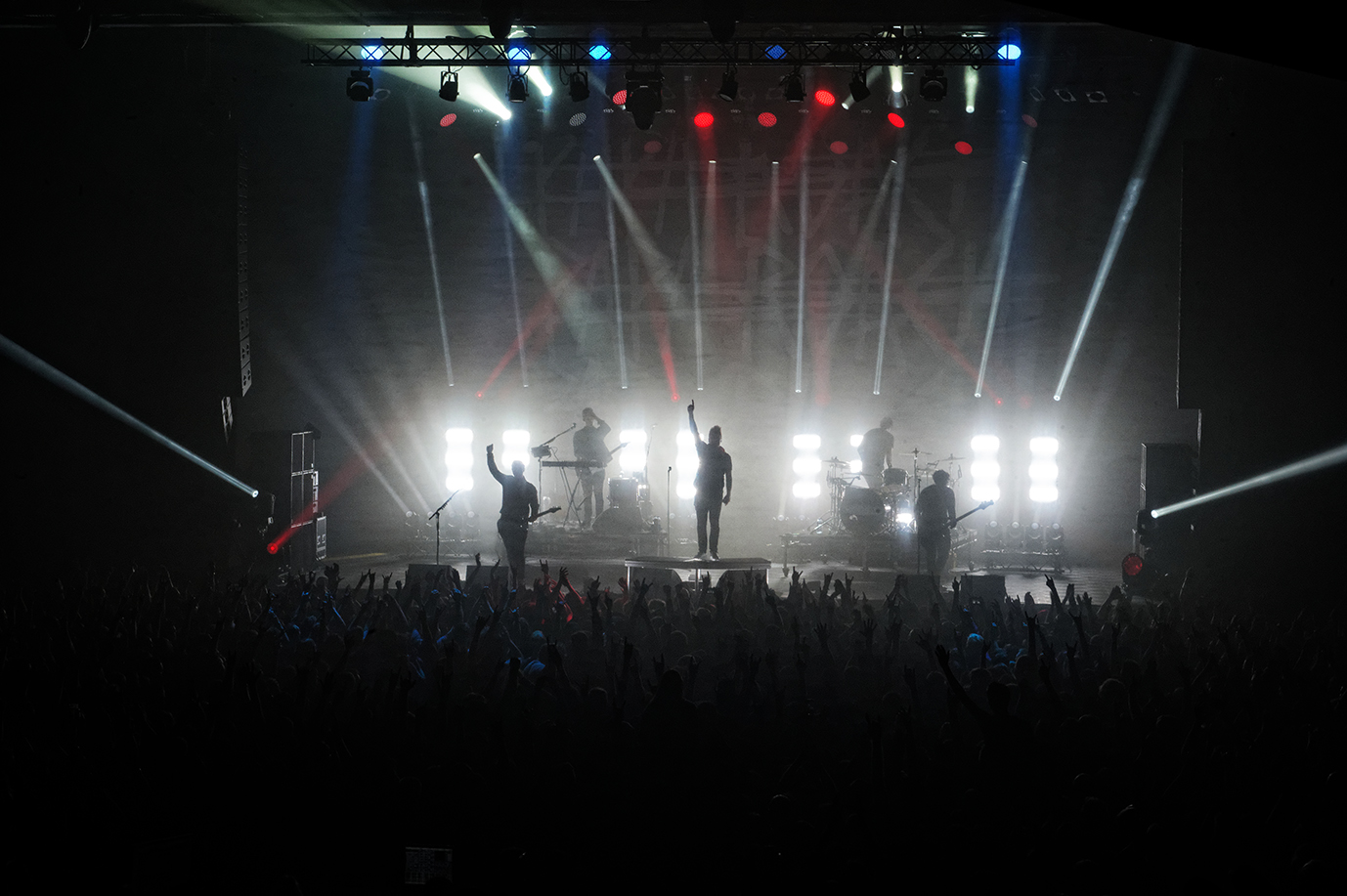 Photos by Dirk van Den Heuvel of DCH Photography