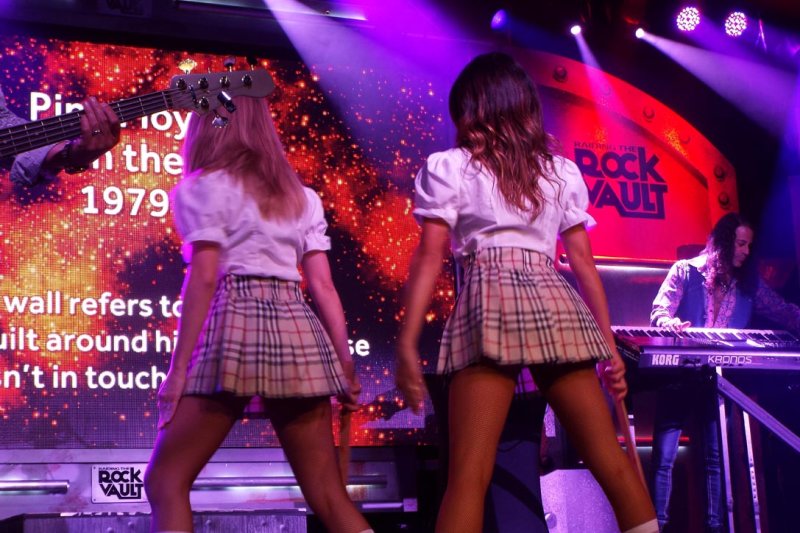 RAIDING THE ROCK VAULT
Las Vegas (USA)-'Hard Rock Hotel & Casino'-20 June 2017
Raiding the Rock Vault brings the history of rock 'n' roll to life, featuring classic anthems by the biggest acts in music including The Rolling Stones, The Who, The Doors, Jimi Hendrix, Led Zeppelin, Deep Purple, Free, Eagles, Fleetwood Mac, Queen, Boston, Kansas, U2, Aerosmith, Van Halen, AC/DC, Pat Benatar, Foreigner, Heart, Journey, Bon Jovi, Whitesnake, Supertramp and many more.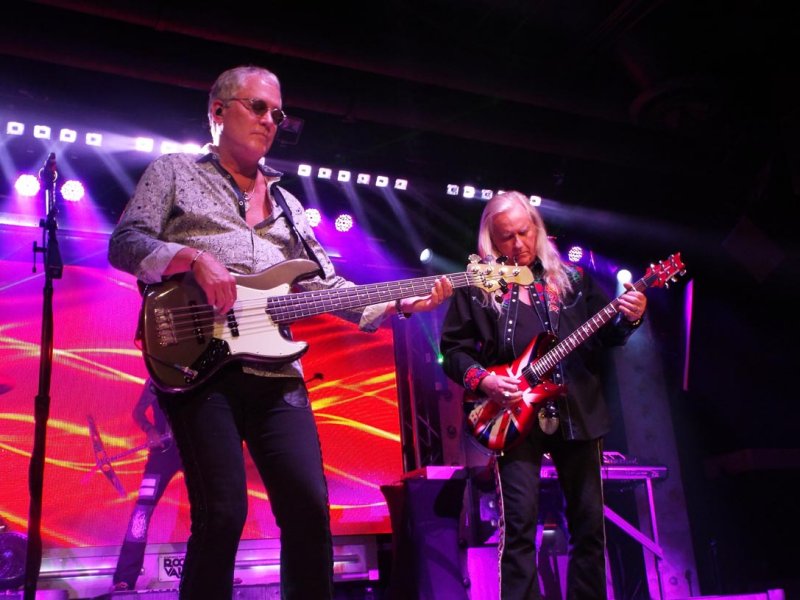 Hugh McDonald and Howard Leese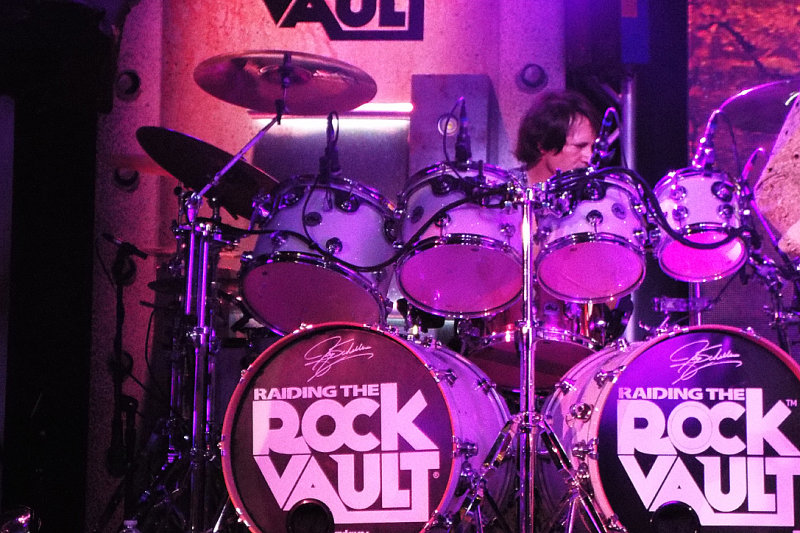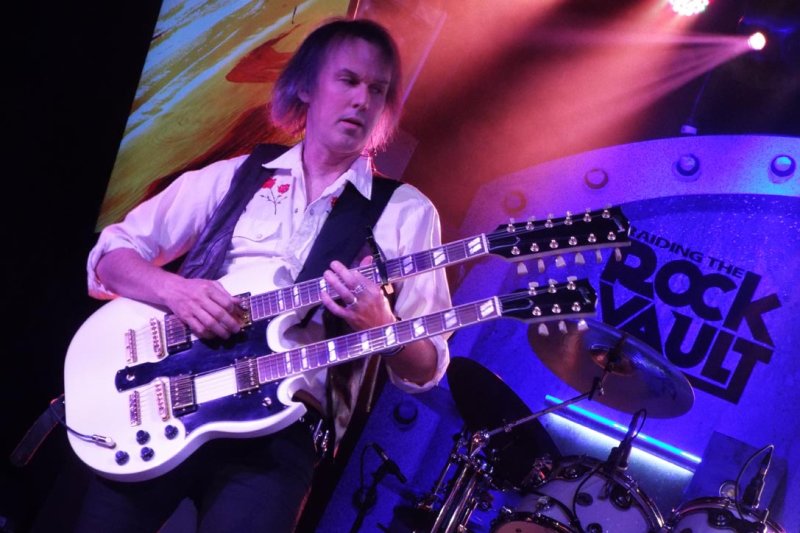 Jay Schellen and Rowan Robertson On June the 20th another show of the Raiding the Rock Vault took place in the Hard Rock Hotel & Casino in Las Vegas. More than 800 shows they've played already and the band was still kicking ass to a fully packed theater with an all star line-up. This night we had Howard Leese (Heart) on guitar, on drums Jay Schellen (Yes, Badfinger, Asia), on bass Hugh McDonald (current bass-player for Bon Jovi), guitarist Rowan Robertson (Dio), keyboard-player Michael T. Ross (Lita Ford, Angel, Hardline), Vocalists Robin McAuley (MSG, Survivor, Far Corperation), Mark Boals (Yngwie Malmsteen, Dokken), Lily Arce (Fantasy), Cian Coey (Meat Loaf) and Todd Kerns (Slash) who replaced Paul Shortino who was on tour in Japan.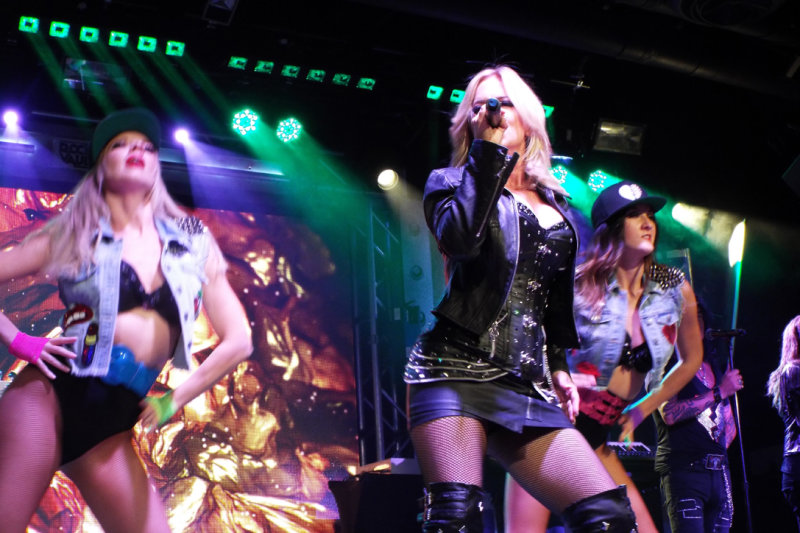 Lily Arce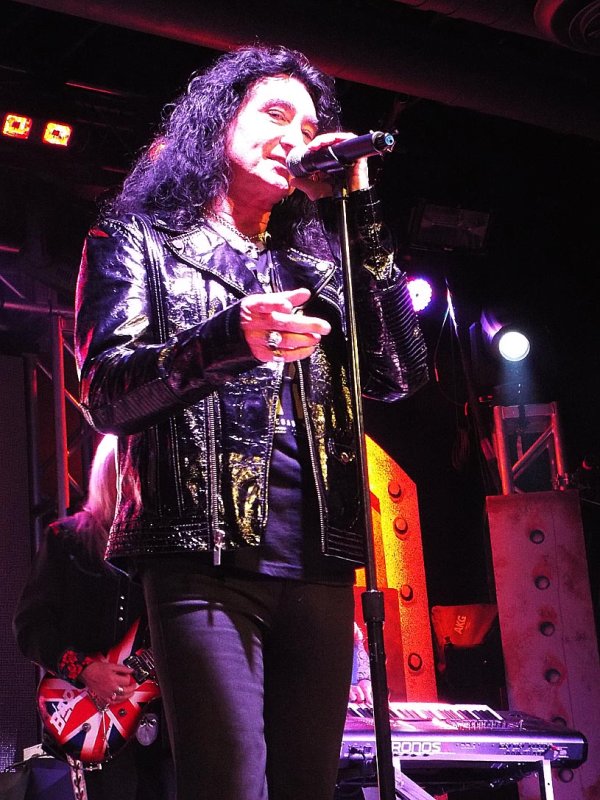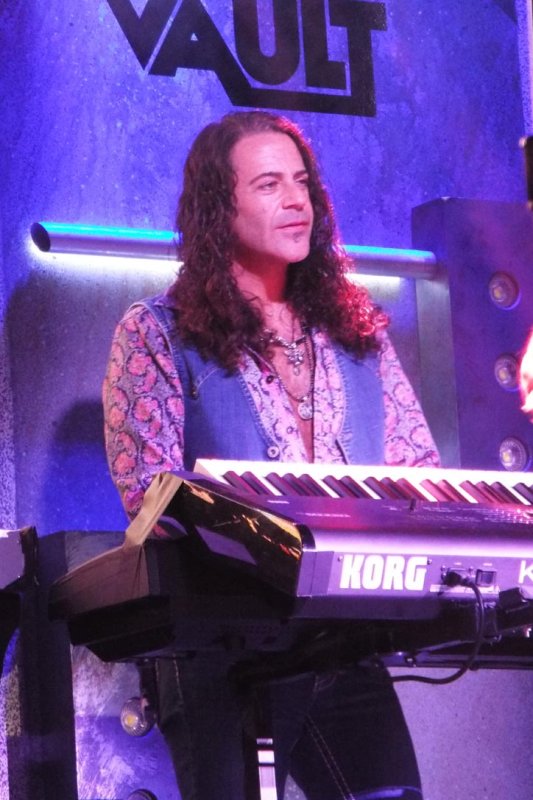 Robin McAuley and Michael T. Ross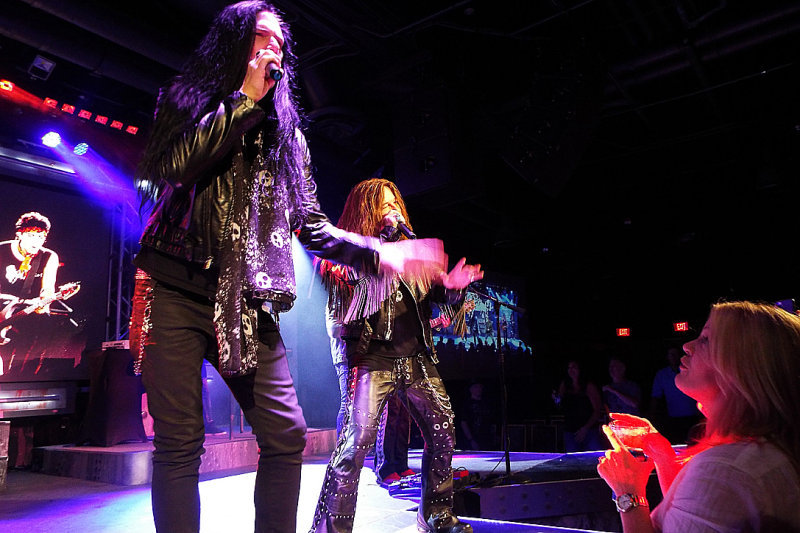 Todd Kerns and Mark Boals Raiding the Rock Vault is an awesome journey through the history of rock music done by first class musicians with great show elements like a big video wall showing us some great moments from rock history and nice dancing ladies in all sorts of different outfits to please the eye. The venue is a great place to sit down and relax with a drink to enjoy the show. Every seat in the house has a clear look at the stage so everyone can see all the greatness that is happening on stage. All vocalists were assigned to the songs that would fit their voice the best. Howard Leese, who we all know from the legendary band Heart, is the musical director and kind of responsible for the well-balanced choice of tunes the band played that night. It was a real joy to see the dancing girls spicing up the show, vocalist Robin McAuley dressing up like Brian Johnson when the band did ,,Highway to Hell'' from AC/DC and seeing Howard Leese proudly play his own parts during ,,Alone'' from Heart.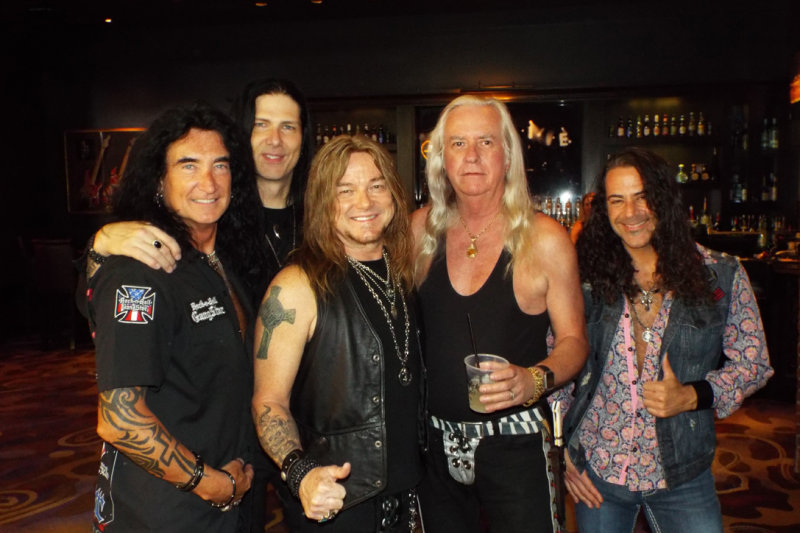 The setlist for this night was: My Generation (The Who)
Light My Fire (The Doors)
Al Along The Watchtower (Jimi Hendrix)
Honky Tonk Woman (The Rolling Stones)
All Right Now (Free)
Stairway To Heaven (Led Zeppelin)
Smoke On The Water (Deep Purple)
Hotel California (Eagles)
We Are The Champions (Queen)
70's Medley
More Than a Feeling (Boston)
Another Brick in the Wall (Pink Floyd)
Dreams (Fleetwood Mac)
Dream On (Aerosmith)
Kashmir (Led Zeppelin)
Carry on my Wayward Son (Kansas)
Living On A Prayer (Bon Jovi)
Heartbreaker (Pat Benatar)
Separate Ways (Journey)
80's Medley
Eye of The Tiger (Survivor)
Sharp Dressed Man (ZZ Top)
Pour Some Sugar on Me (Def Leppard)
Addicted to Love (Robert Palmer)
Alone (Heart)
Here I Go Again (Whitesnake)
Juke Box Hero (Foreigner)
Highway To Hell (AC/DC)
Jump (Van Halen) If you ever go to Vegas, don't forget to catch one or two shows, you won't regret it! Check out the website. There are still many shows planned all through August and September. — All photos by Eddy Meuwese