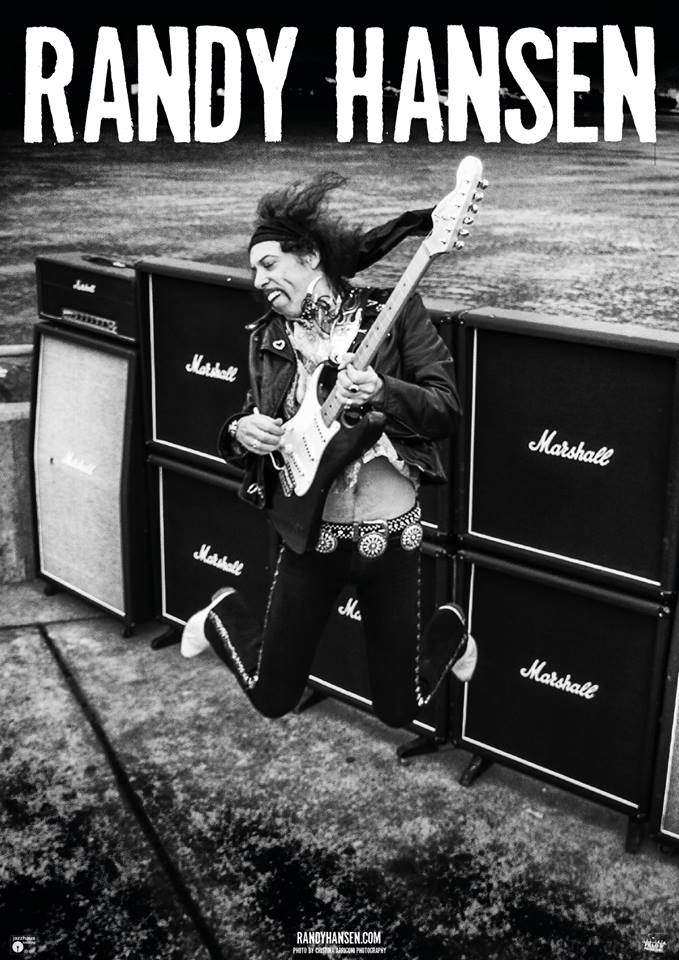 RANDY HANSEN
Heerlen (NL)-Nieuwe Nor-26 October 2018
I have always been a Jimi Hendrix addict, unfortunately as Jimi died at the age of 27, I never had the chance or the opportunity to see him live. Therefore, I have to say: thank God for Randy Hansen, as the in Seattle born guitar player is definitely more than a Hendrix tribute performer.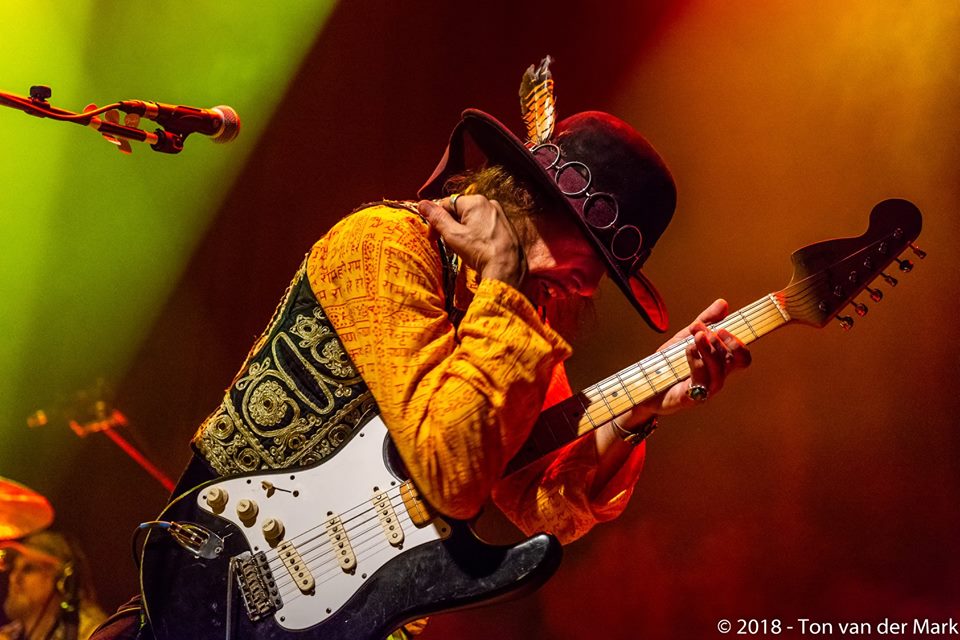 Photo by Ton van der Mark

This evening he played in my hometown and the small, but cosy venue Nieuwe Nor was sold out with lots of people waiting for Hansen to strut his stuff. Hansen, assisted by bass player Ufo Walter and drummer Manni Von Bohr, opened explosively with ,,Stone Free" and the tone for these evening was set. If you closed your eyes and just listened to the guitar riffs/hooks/melodies and solos you might have thought that the best guitar player ever, Hendrix of course – had risen from his grave. There were so many highlights, but I have to mention ,,Spanish Castle Magic" [with ,,Hush", Deep Purple song, included, ,,Voodoo Chile" [with magical wah wah guitar passages], ,,All Along The Watchtower" and ,,Little Wing".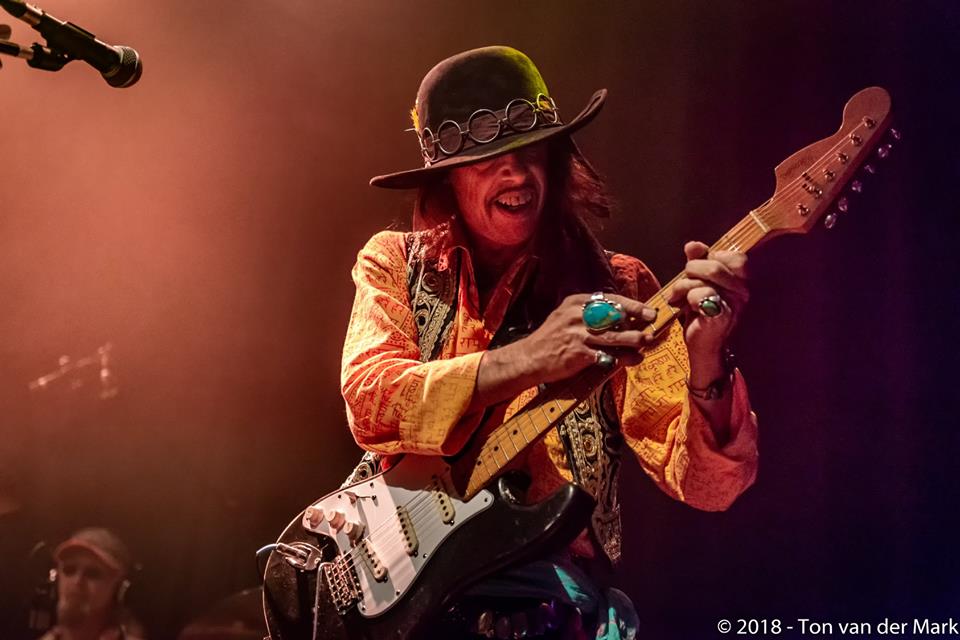 Photo by Ton van der Mark

Hansen's guitar playing was really out of this world in these songs, but I totally "lost" it when he played ,,Machine Gun" as one of the encores. That legendary Hendrix song, which can be found on the magical album 'Band Of Gypsys', really burnt down the house; I actually thought that Hendrix had come down from heaven and had taken over Hansen's guitar playing. All in all this was a magical guitar evening and if you have never heard Hendrix alive then go to one of the Hansen gigs and you will be overwhelmed by his guitar sound.
—
Live footage from a show in Utrecht (NL) earlier this year.