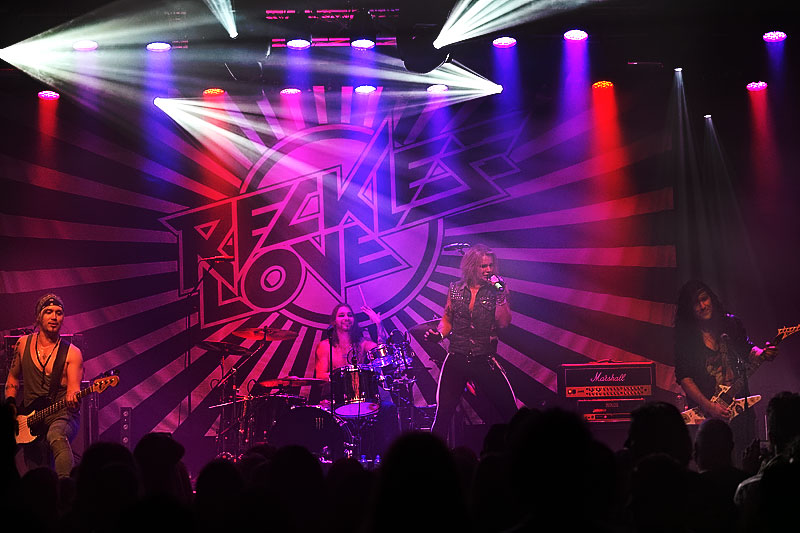 RECKLESS LOVE & THE TREATMENT
Utrecht (NL)-De Helling-21 November 2016
Let me start with saying that the main reason for me to go to this show was the fact that The Treatment was playing.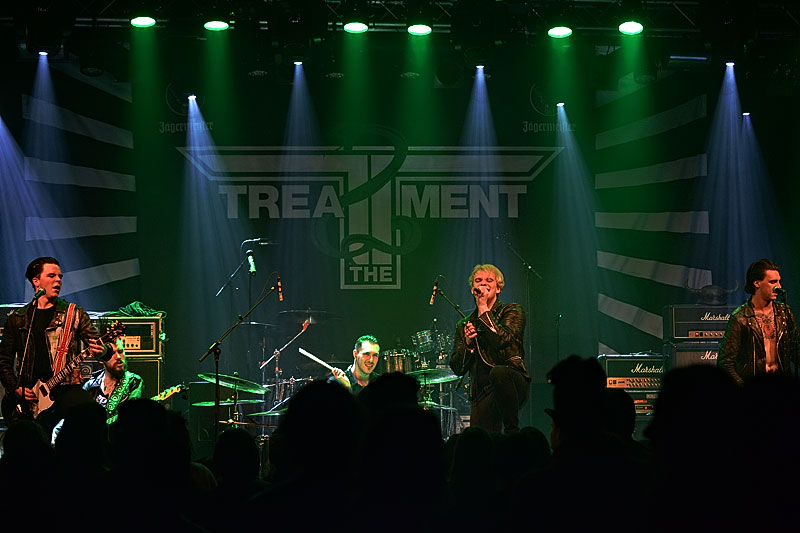 Following this band from their early days I'd become an admirer of their determination, attitude and showmanship. Only then you realize these kids are all still in their early twenties and have achieved more than some bands that are around for 20 or more years. They've toured with all the big names in rock like Alice Cooper, Kiss, Mötley Crüe, Def Leppard, Scorpions to name but a few. They've played all the big festivals in the world and they managed to stay very down to earth people. Tonight in Utrecht, on a Monday evening, they showed the audience why they are so much in demand. With an aggressive yet positive stage attitude they succeeded to also win the hearts of the people who might have not been that familiar with the band.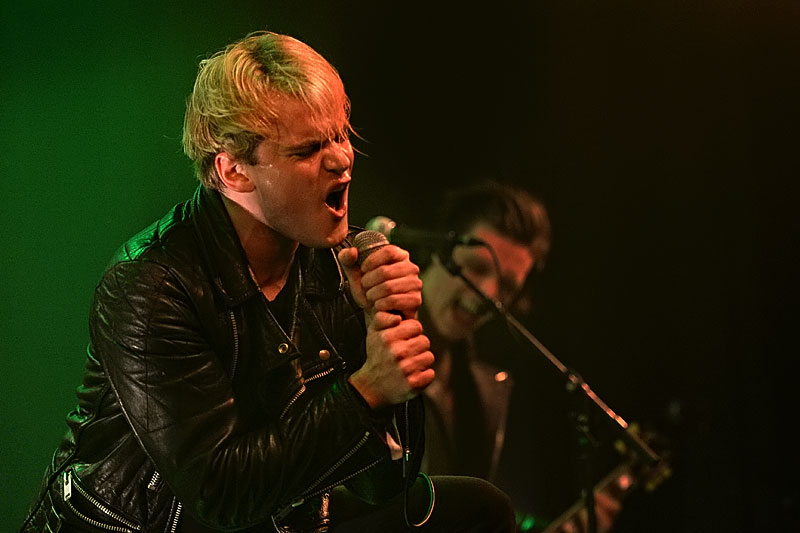 Their groovy, AC/DC inspired rock 'n' roll is easy to digest and new singer Mitchell Emms makes the band even stronger than before. A solid rhythm section, consisting of drummer Dhani Mansworth and bassist Rick 'Swoggle' Newman, and the two brothers Grey (Tagore and Tao) on guitar make The Treatment a force to reckon with.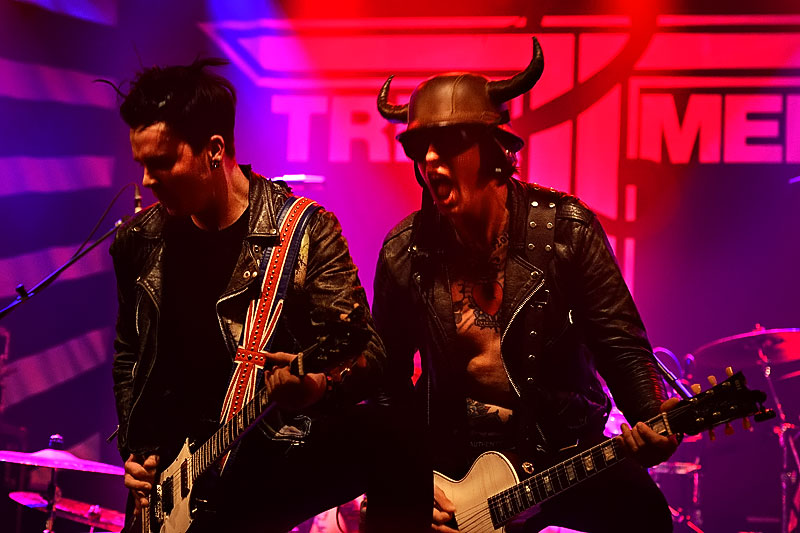 They are thundering through their three albums with the main focus on 'Generation Me' (released earlier this year) and proving that they are first and foremost a LIVE band. With songs like opener ,,Let It Begin'', ,,The Doctor'', ,,I Bleed Rock 'N' Roll'', ,,We Are Beautiful'', ,,Emergency'' and set closer ,,Shake The Mountain'' you can't go wrong. Although The Treatment already achieved a lot, they are just at the beginning of their career so a lot more is expected from them.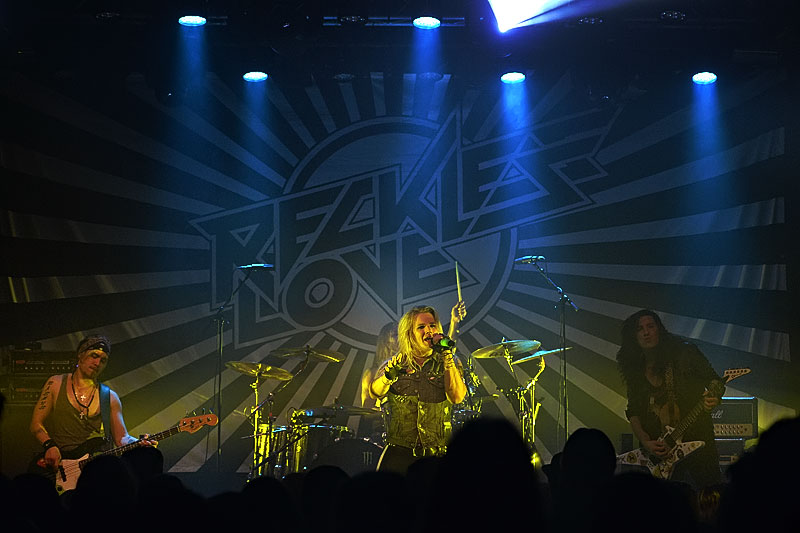 After the energetic performance it was time for the headliner. Reckless Love from Finland started as a glam band but evolved into a more pop rock band. For me it was all a bit boring and the fact that Olli Hermann might look good (or so I'm told), he certainly isn't the best singer. They started with ,,Animal Attraction'' and ,,So Happy I Could Die'' before throwing in some songs from their latest album 'InVader' with ,,Monster'' and ,,Pretty Boy Swagger''. The remainder of the set was a solid mix of old and new material with songs like ,,Beautiful Bomb'', ,,Edge Of Our Dreams'', ,,Scandinavian Girls'' and ,,Back To Paradise'' plus ,,We Are The Weekend" and ,,Hot" as encores. Not bad but for me, I prefer Reckless Love on CD.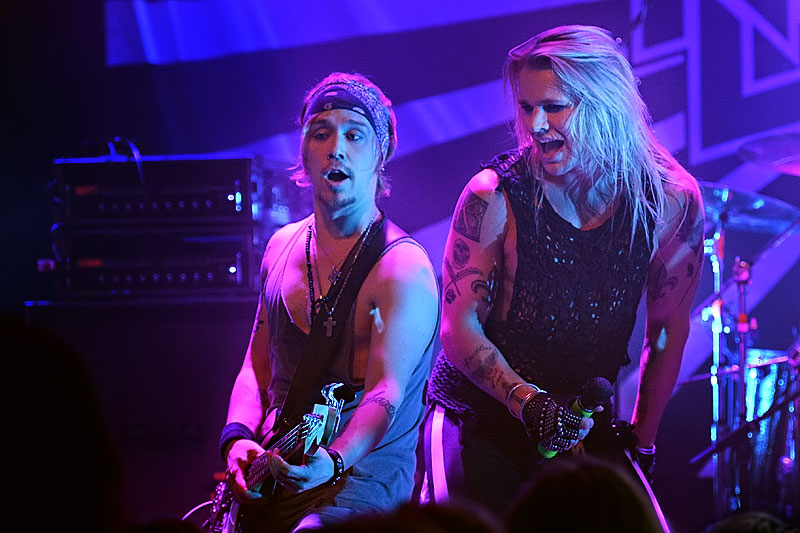 Jalle Verne and Olli Herman (Reckless Love)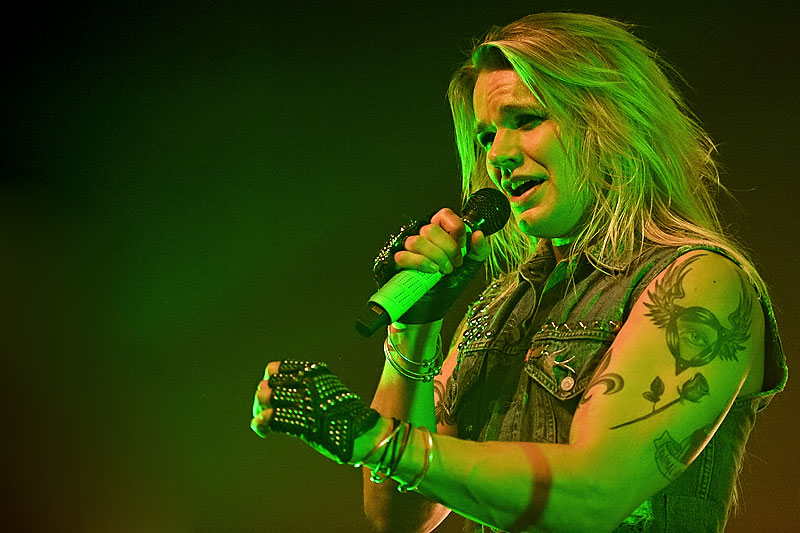 —
All photos by Frans van Arkel of Rainbow Eyes Photography