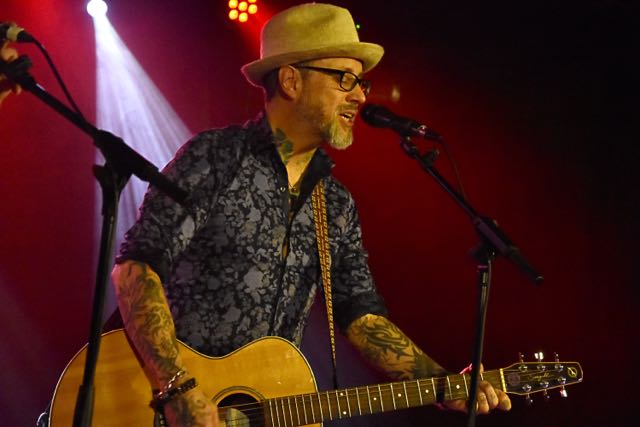 ROB LAMOTHE
Landgraaf (NL)-Oefenbunker-4 November 2018
Rob Lamothe is best known for his loyal membership to Riverdogs, the American outfit whose passionate and melodic hard rock has been in the heart of an international audience for thirty years. Due to the low output and the fact that it is not a touring band, Riverdogs has never sprung from cult status. Which all can be contributed to guitarist Vivian Campbell who thru the years made his earnings with bands such as Whitesnake, Def Leppard and Last In Line. One of the band's main strengths therefore also proves to be a weakness. Having said that, with 'California' the fantastic 2017 album, the Dogs spoiled us old-fashioned way. Unfortunately Campbell's work agenda once again not allow a follow up tour. We also should not forget though that the talented axeman has been fighting cancer for a long time. It is a setting that allows the individual musicians to follow their own paths. Lamothe recently released an album which he recorded with his family, appropriately called `And The River Reveals Herself' and recently spent a week in the Netherlands for a series of acoustic club shows.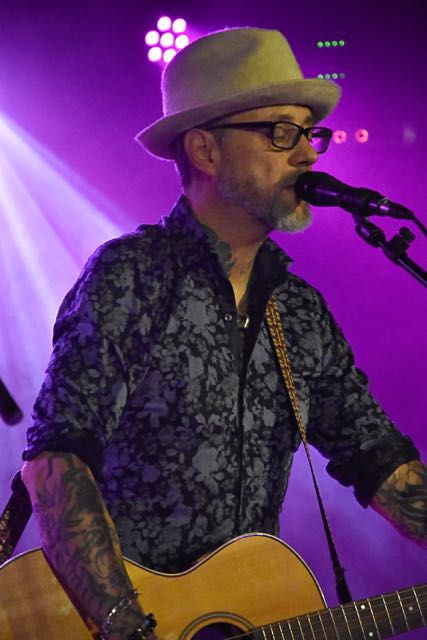 This particular evening in Landgraaf some sixty visitors skip Studio Sport Eredivisie on national television to witness Lamothe up close and personal. The fact that all of them are true Riverdogs fans will not come as a surprise. It is well known that Lamothe performances always have a personal and candid character and tonight is no exception. The small crowd provides to be big enough to pleasantly fill the room, which tonight appears to be immune to what is now called The Dutch Disease; shameless chatting during artist performances. Tonight the predominantly fifty plus audience is all ears to the amicable frontman. But this time around it is not just Lamothe and an acoustic guitar. The gifted entertainer is accompanied by his now 31-year-old son Josh and together they deliver two tasteful sets. It is Lamothe senior, 60 years now which is rather unbelievable given his young looks, who opens the ball on his own with the Riverdogs oldie ,,Big House'' and it immediately sets the right tone ,,You're Too Rock N Roll'' from the 'California' masterpiece and ,,Circus Song'' from his solo album 'Being Human' follow. Lamothe's voice sounds wonderful and the atmosphere hits right in with his totally Zen charisma. Lamothe connects the songs in a tasteful way by serving personal anecdotes and observations and the set list is inspired by public wishes.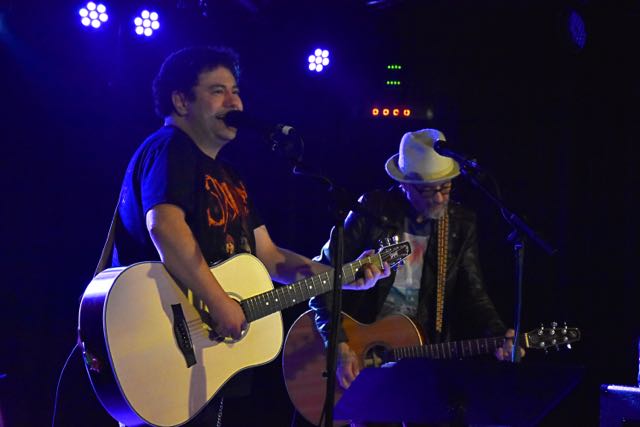 When son Josh ascends the stage, he first plays ,,Oceans Of Star'' on his own followed by a fragile duet with his father in ,,I Put Out The Flame In Your Eyes''. This boy can sing senior mentions and the whole room agrees. It is heart-warming to see father and son enjoying each others presence so clearly. Fan favourite ,,Baby Blue'' obviously does not come as a surprise, but the ,,Purple Rain'' cover is rather surprising but tasteful. Of course Lamothe does not leave out Riverdogs gems like ,,Shadow Of You'' and ,,Toy Soldier''. The fragile set closer ,,Wild Horses'' is like afore mentioned ,,Purple Rain'', a dual effort. The announced fifteen minute break stretches out to double time but nobody seems to care since now everyone is free to mingle and chat In the second set, songs like ,,Raining All Over'' and ,,Pull Me Under'' demand full attention. As a duo they deliver ,,Driven'' and a series covers including ,,House Of The Rising Sun''.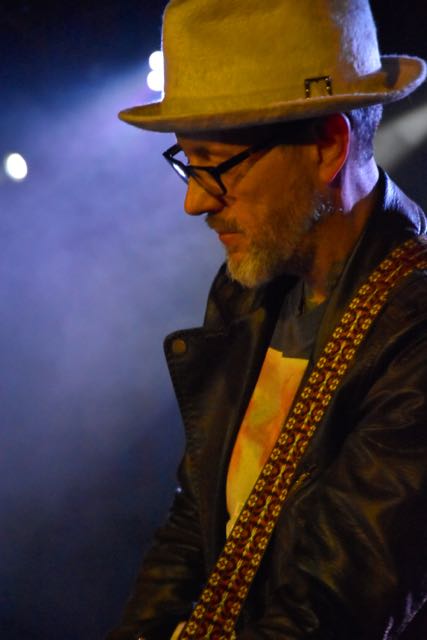 After Lamothe junior performs the Rolling Stones cover ,,No Expectations'' and Skid Row' s ,,I Will Remember'' [how eclectic!] Lamothe senior finishes things off with fan favourites ,,Revolution Man'' and ,,Long Way Home''. It brings this cosy evening to a really sweet ending with the audience singing along to the songs. Which leaves us to that Riverdogs tour. I will share you my thoughts; in case Campbell cannot deliver then why not have multi-talented bassist Nick Brophy switch to guitar [like he already did in the past], hire a replacement bass player and go with the flow! The fans would absolutely embrace such compromise. No doubt about it!
—
Photos Concert Photography by RH-Design