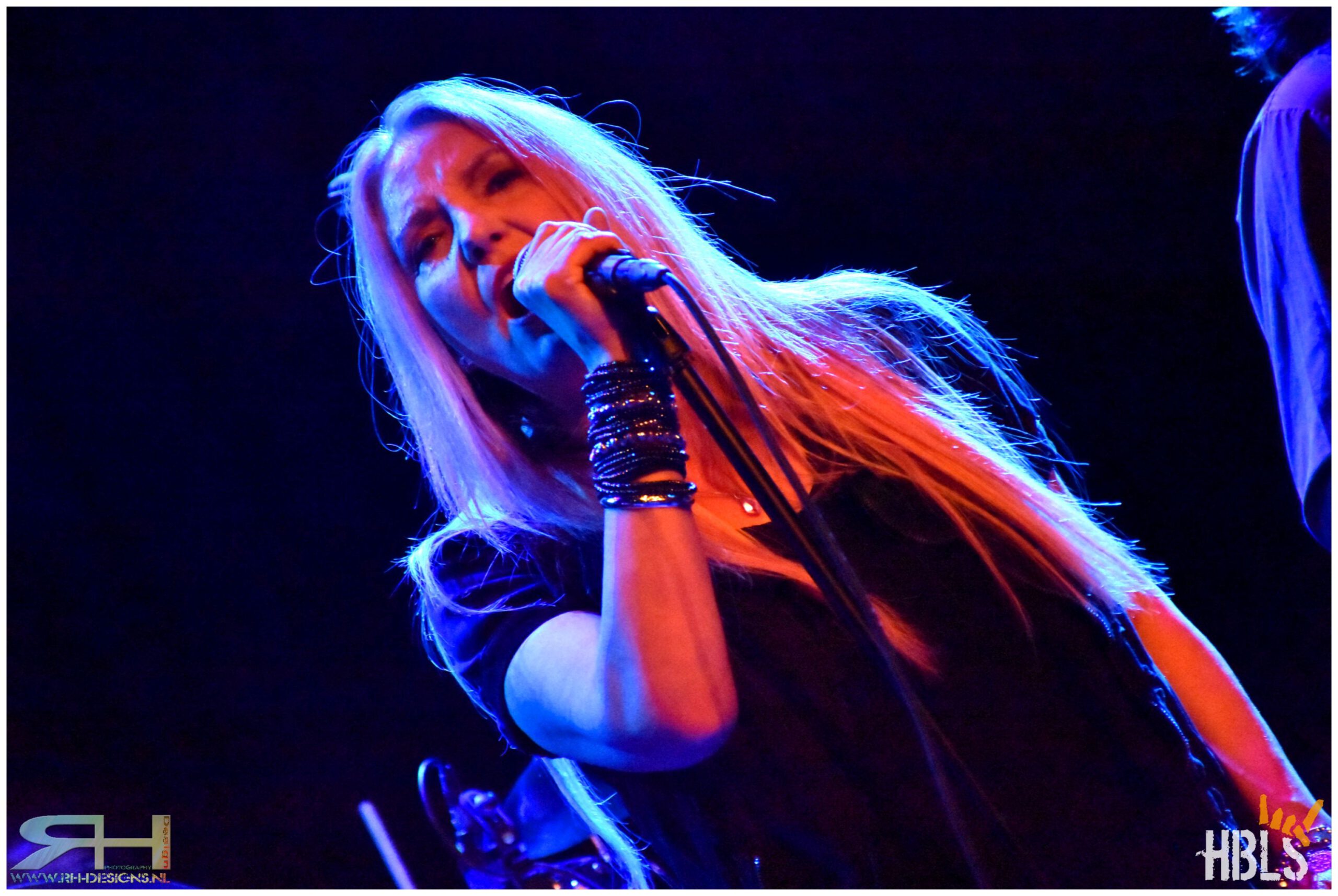 SASS JORDAN (& Chris Caddell And The Wreckage)
Heerlen (NL)-Poppodium Nieuwe Nor'-May 8th 2019
What can you do, on a rainy Wednesday in May and Canadian Female Rock Singer Sass Jordan plays within a 15 minute drive from your home? Right, get your ass over there and enjoy a nice evening of the finest Blues/Rock music, fronted by one of the most recognizable voices in Rock, who happens to be in the Netherlands for a 5 day tour.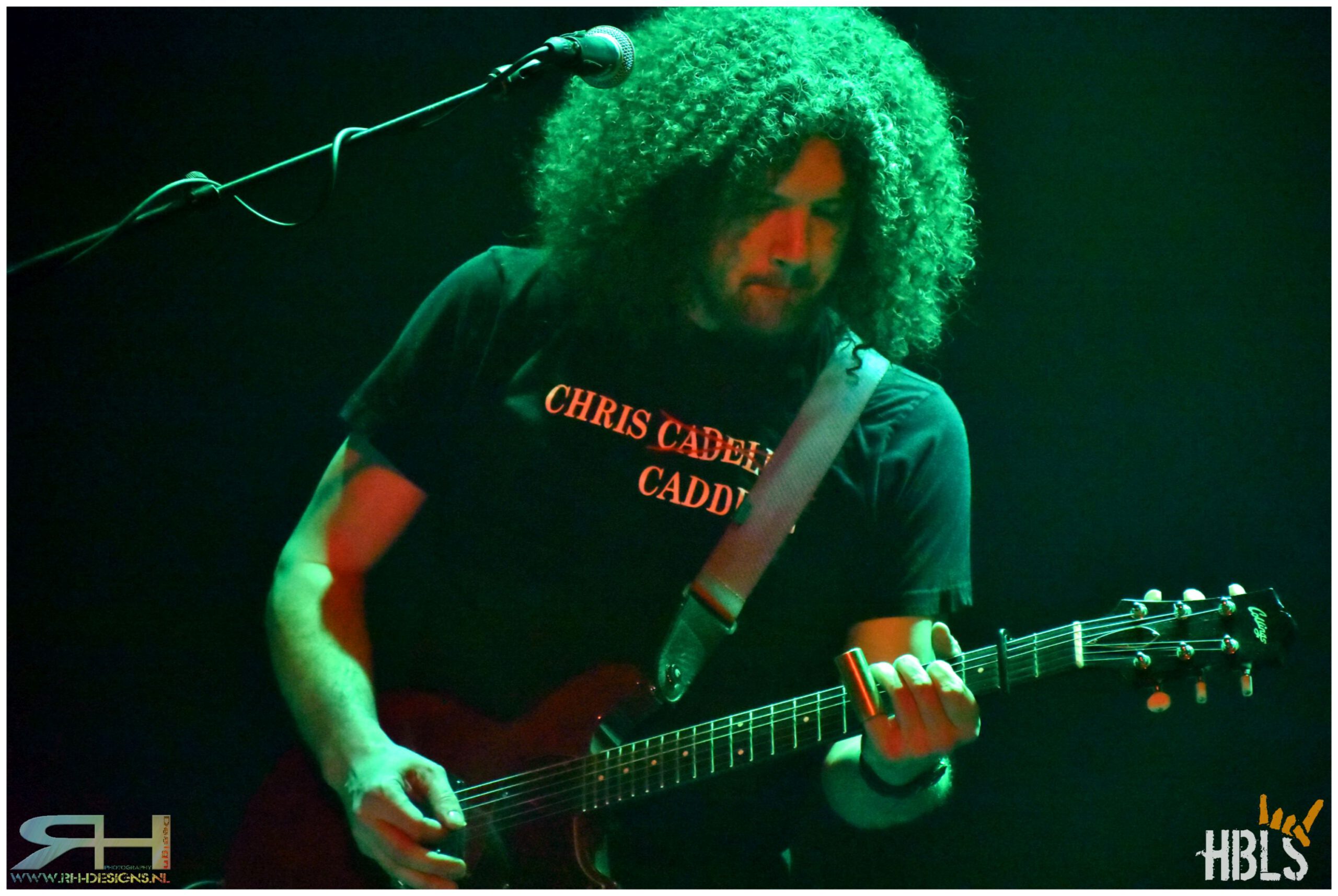 Chris Caddell
But first it is time for Chris Caddell And The Wreckage to warm up the crowd with a 30-minute set of southern blues rock. This 3 piece band is also the backup band for Sass later tonight. Although it wasn't bad what they played, it didn't move me. These guys are good musicians, don't get me wrong, but they couldn't impress me with the tunes they played tonight.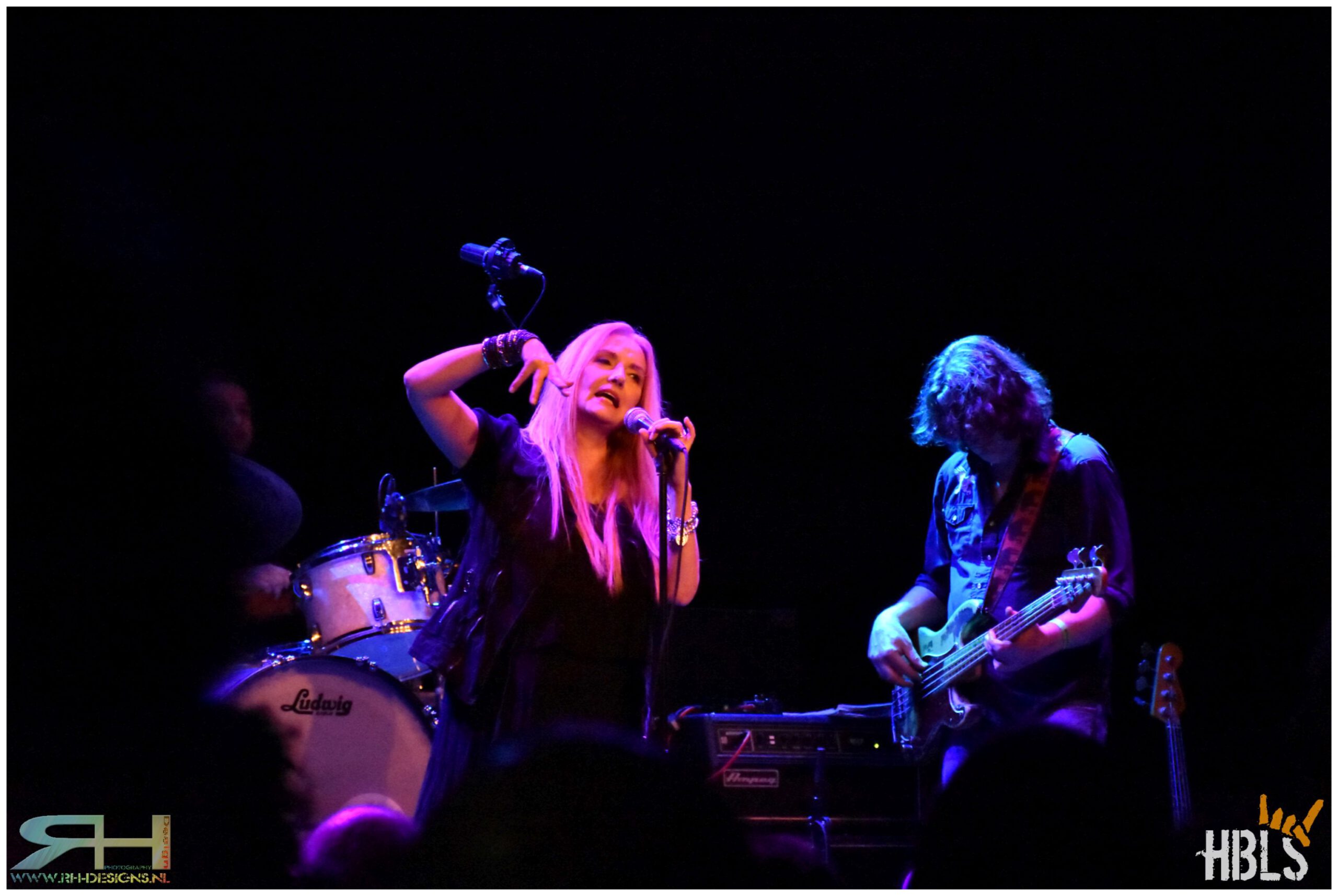 Exactly 9.00PM the same 3 guys walked on stage again, but this time for a set with Sass Jordan. What a difference!!
Sass would deliver us songs from her more than 30 years in the music business. This selection includes songs from the debut album 'Tell Somebody' (1988), 'Racine' (1992), 'Rats' (1994), 'Present' (1997) and 'Get What You Give' (2006).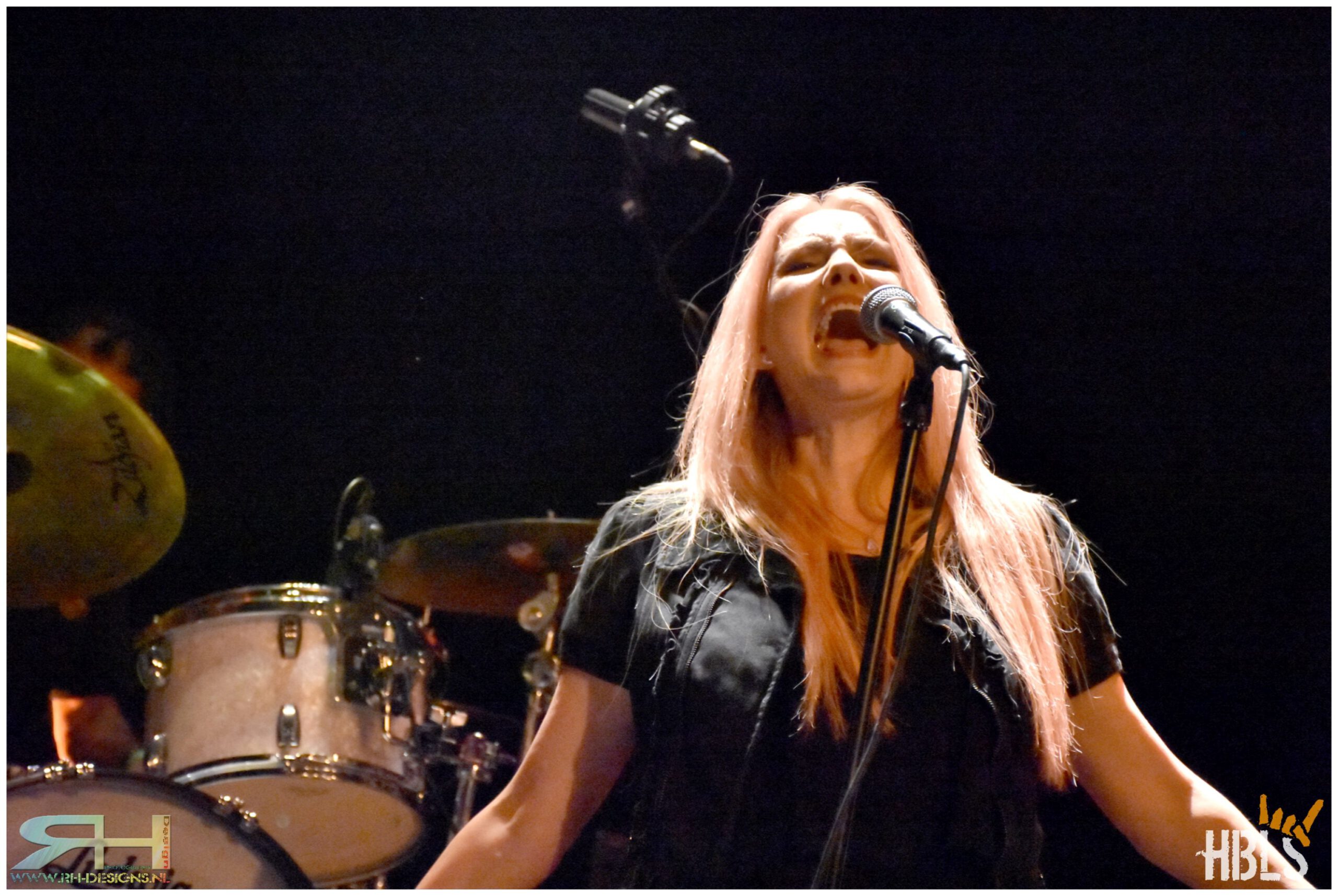 First Sass tune tonight is ,,If You're Gonna Love Me", followed by the surprising ,,I'm The One" from the 2012 project S.U.N. (Something Unto Nothing).

This project featured SASS JORDAN, BRIAN TICHY (the Dead Daisies/Whitesnake), MICHAEL DEVIN (Whitesnake) and TOMMY STEWART (Godsmack). And this would not be the only song from S.U.N. that would be played because ,,Crazy Head", ,,Mobile Again" and ,,If I Was You" were on the setlist as well. And that was not a bad thing at all!!


Sass might have a respectable age of 58 years, but she still has the pipes that she is known for.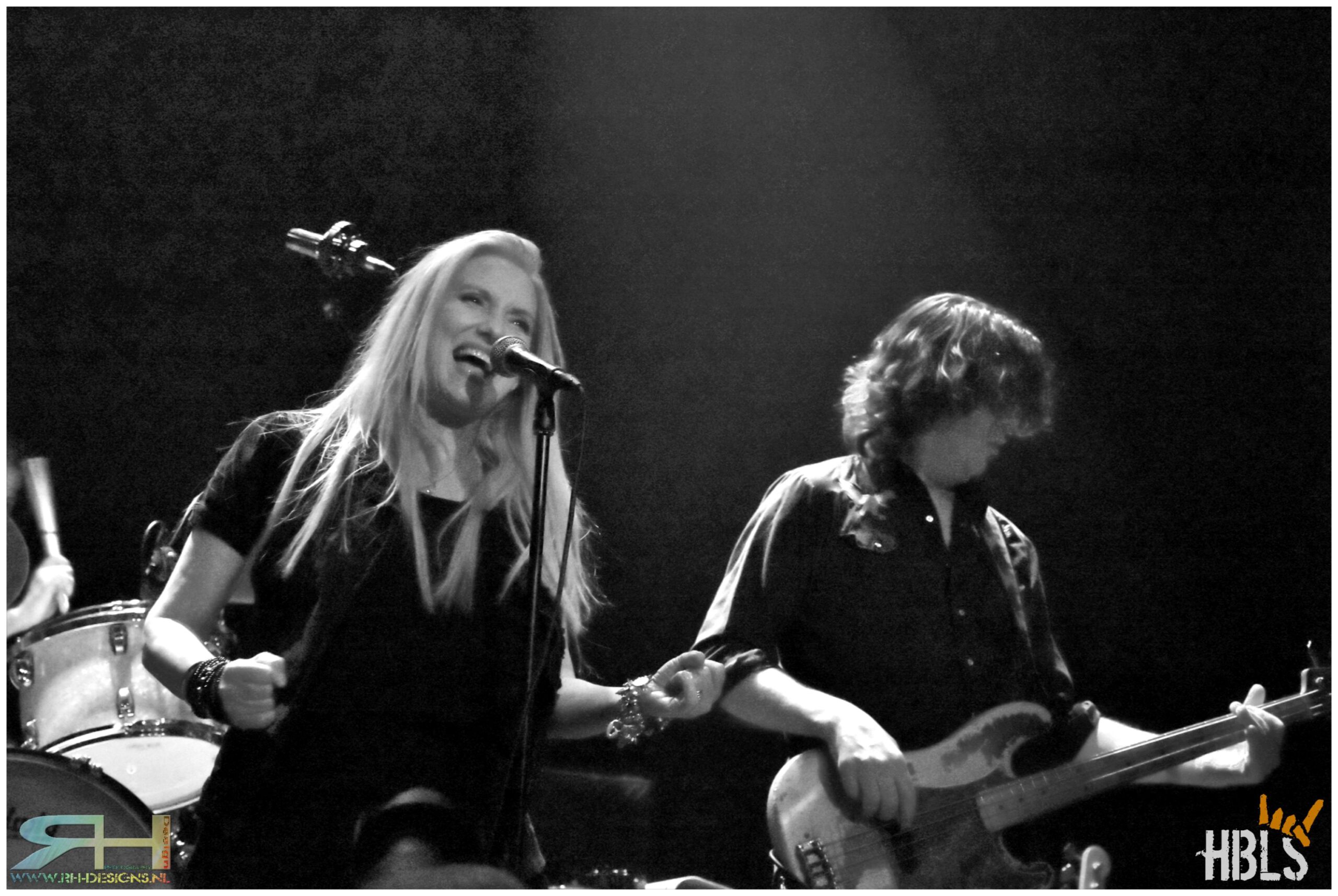 She also has a great friendly way to present herself on stage. This also has a good influence on Chris Caddell (guitar), Derrick Brady (bass) and Cassius Pereira (drums), who had an upgrade and suddenly played on another level.
Strong versions of the 1993 B-side ,,Big Blue Plantation", ,,Remind Me", ,,Windin Me Up", ,,I'm Not" and ,,Head" are played. The band sound is great and the around 200 attendees are having a good time. Absolutely not a bad way to spend the evening. ,,Desire" and ,,Feeling's Gone" are leading to the two songs Sass Jordan might be best known for: ,,High Road Easy" and ,,Believer". The encore tonight is ,,So Hard".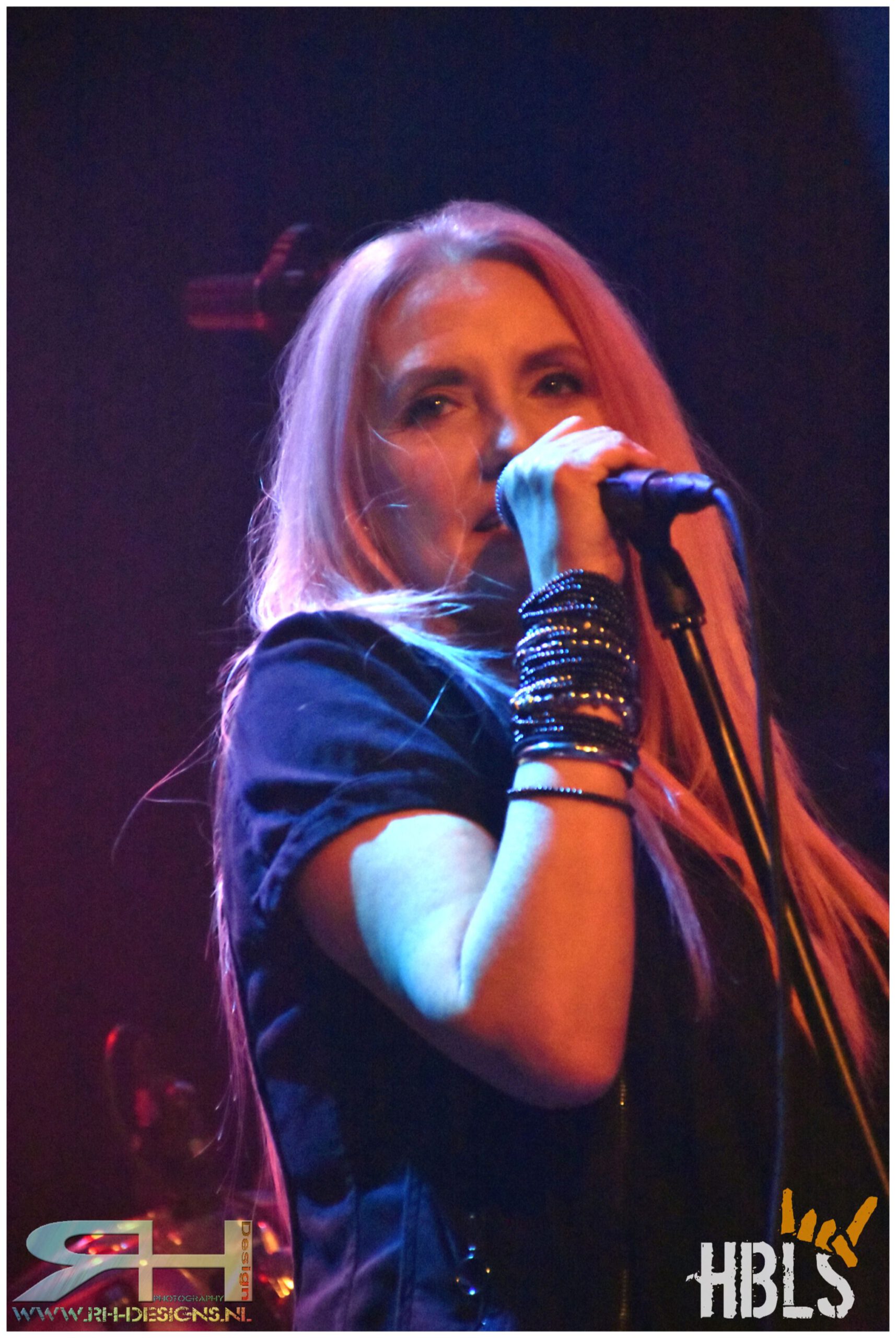 The down side to this highly entertaining gig? For me the set list could have been longer. The band played no more than 75 minutes (including the encore) and that is a bit disappointing for my taste. Other than that, it was a treat to see this lady rock the stage at 'Poppodium NIEUWE NOR'.
#hbls #headbangerslifestyle #awayoflife #sassjordan #poppodiumnieuwenor