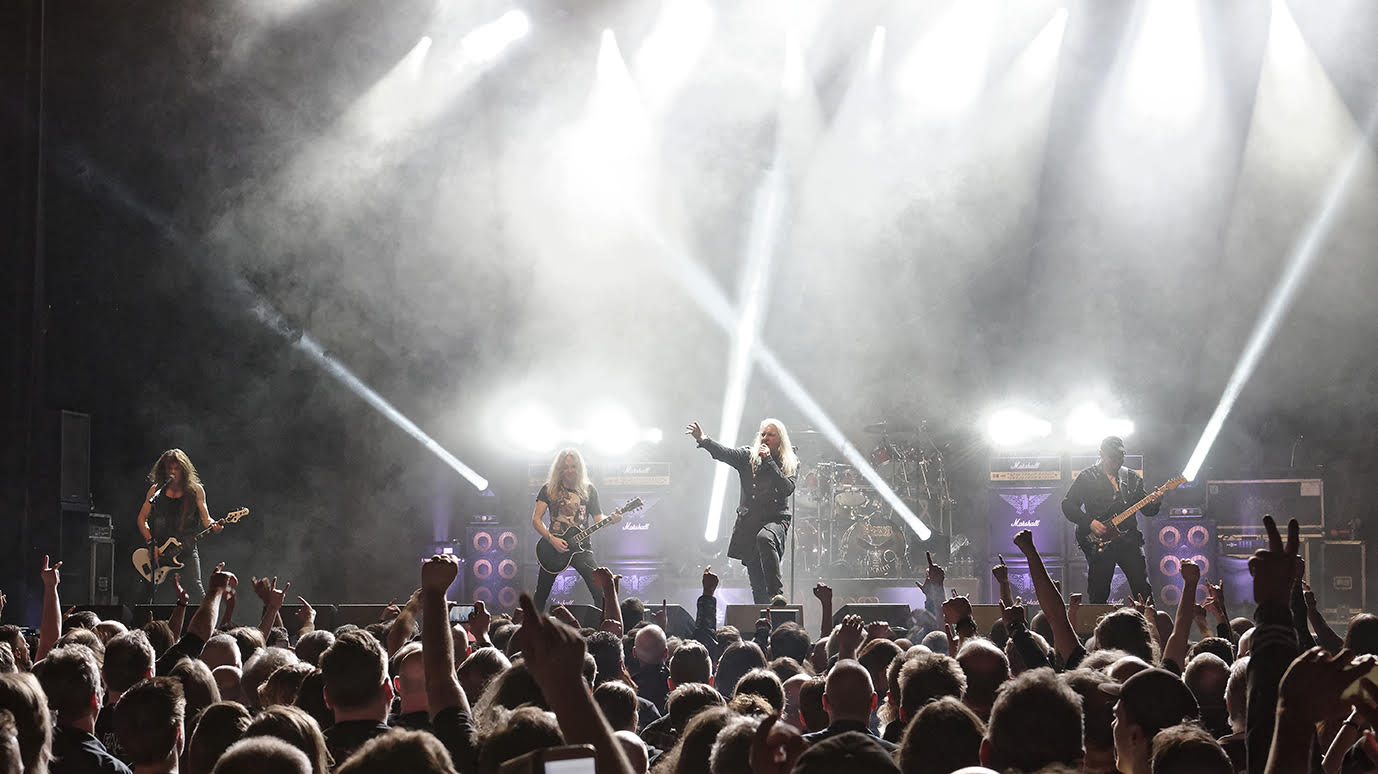 SAXON (& Diamond Head)
Tilburg (NL)-013-27 February 2018
'Thunderbolt', the 22nd studio album of Saxon, was released on 2nd February 2018 and that one proved again that Saxon still belongs to the best metal bands in the world. Now, there is of course a Thunderbolt Tour and tonight is the only Dutch gig of that leg in Tilburg.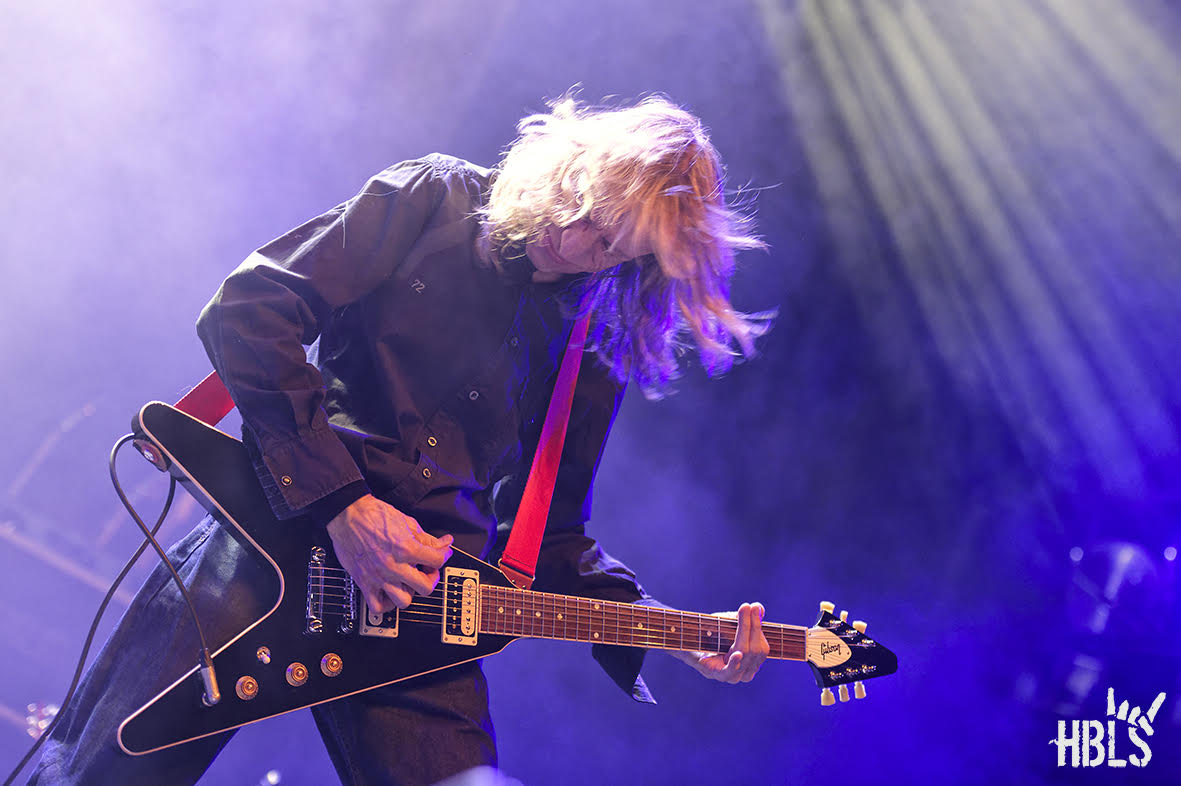 Diamond Head

However, before Biff and his partners in crime enter the stage we can "enjoy" a short gig of good old Diamond Head. This cult band, founded in 1976, is known to be the musical inspiration for notorious metal bands like Megadeth and Metallica!Guitarist Brian Tatler is the only founding member still in the band and I have to say that this show is not really what I expected, as vocalist Rasmus Born Andersen really gets on my nerves and certain songs like e.g. ,,Bones" and ,,The Prince" are played rather chaotic and messy. The few "highlights" of this set are the most well-known Diamond Head songs ,,Helpless" and of course ,,Am I Evil?", which is screamed along by almost the entire crowd. The latter song of course "knows" a far better version by metal gods Metallica!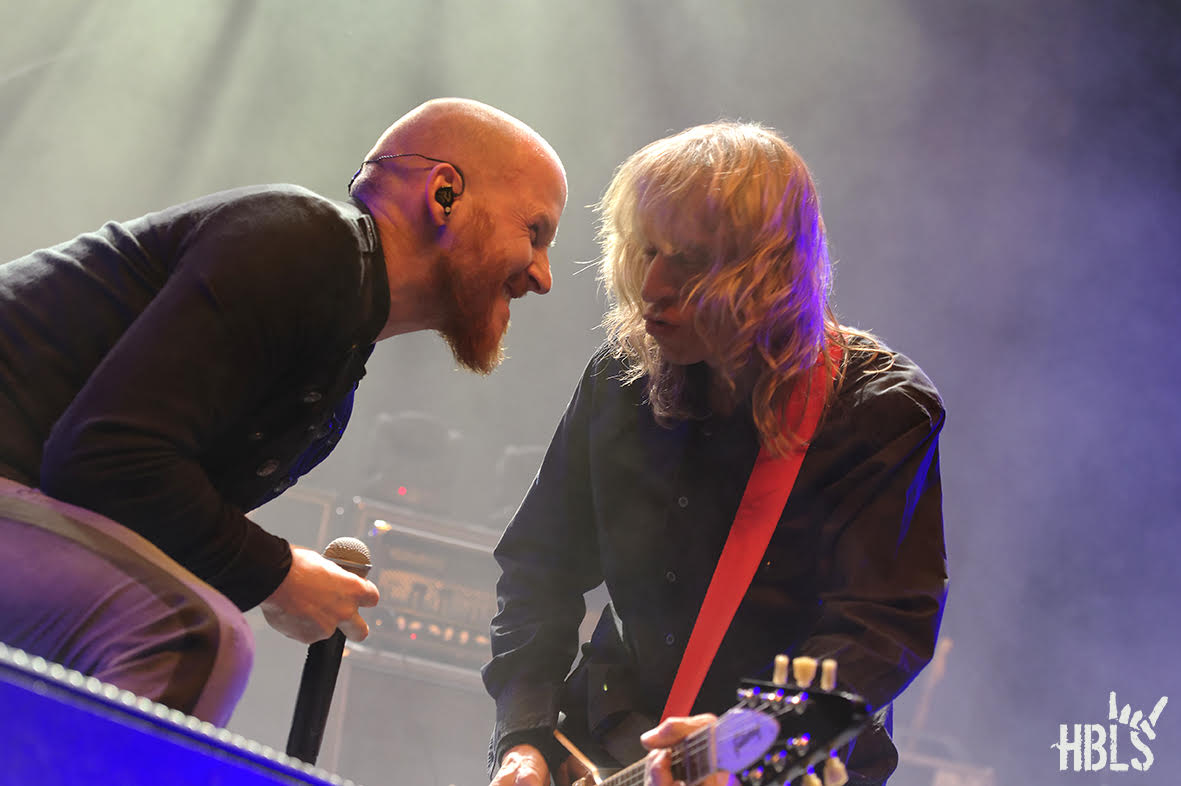 Diamond Head
But, luckily, a couple of minutes later, ,,Olympus Rising", the intro of the album 'Thunderbolt', blasts through the speakers in 013 and Saxon bewitches the crowd with a marvellous show. ,,Thunderbolt'' and ,,Sacrifice'' are the first metal crashes of this amazing set, followed by the first highlight, being an outstanding version of the new song ,,Nosferatu", one of the highlights of the new album!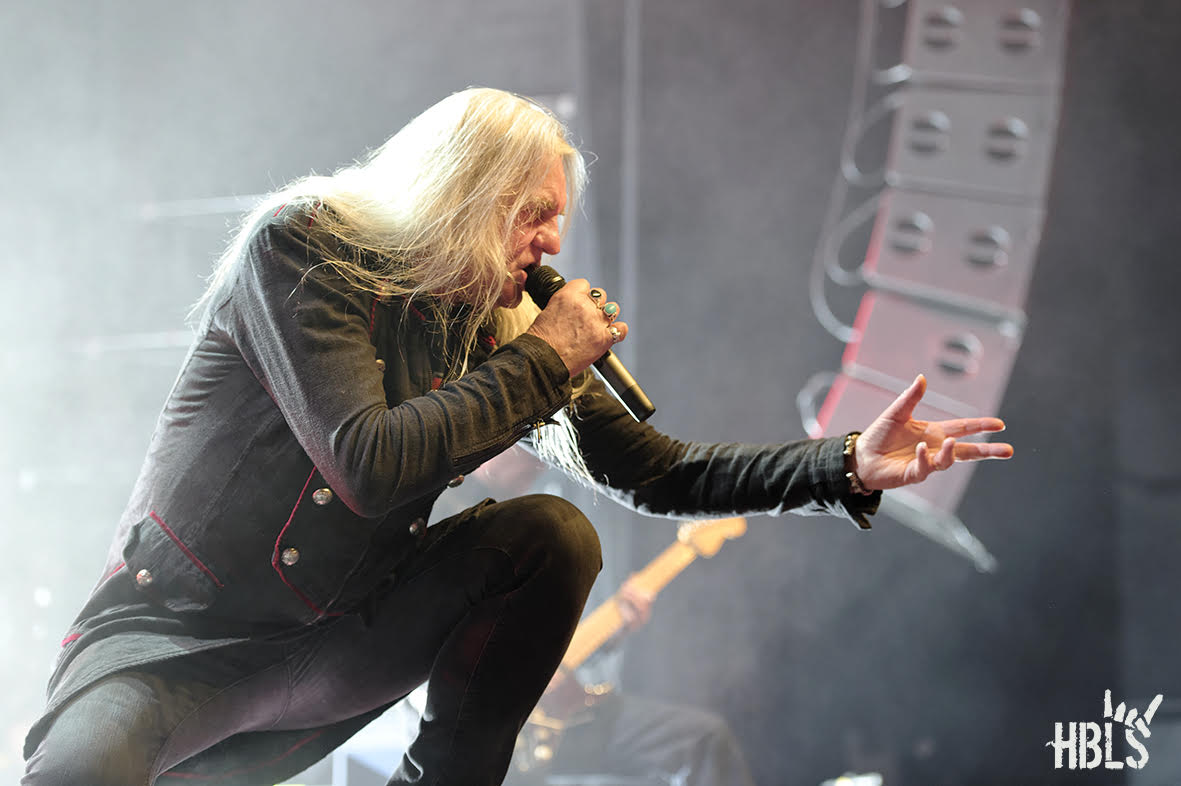 Saxon
However, I have that gut feeling that most people in the crowd are here to hear the old Saxon stuff, because when the band kicks off with ,,Motorcycle Man", ,,Strong Arm Of The Law", ,,Dallas 1 PM" (my personal favourite) and ,,Never Surrender", the crowd goes wild. Of course the band "has" to play a couple of new tracks and songs like ,,Sniper" (performed excellently), ,,Predator" and the already legendary ,,They Played Rock And Roll", will become classic anthems in the near future for sure!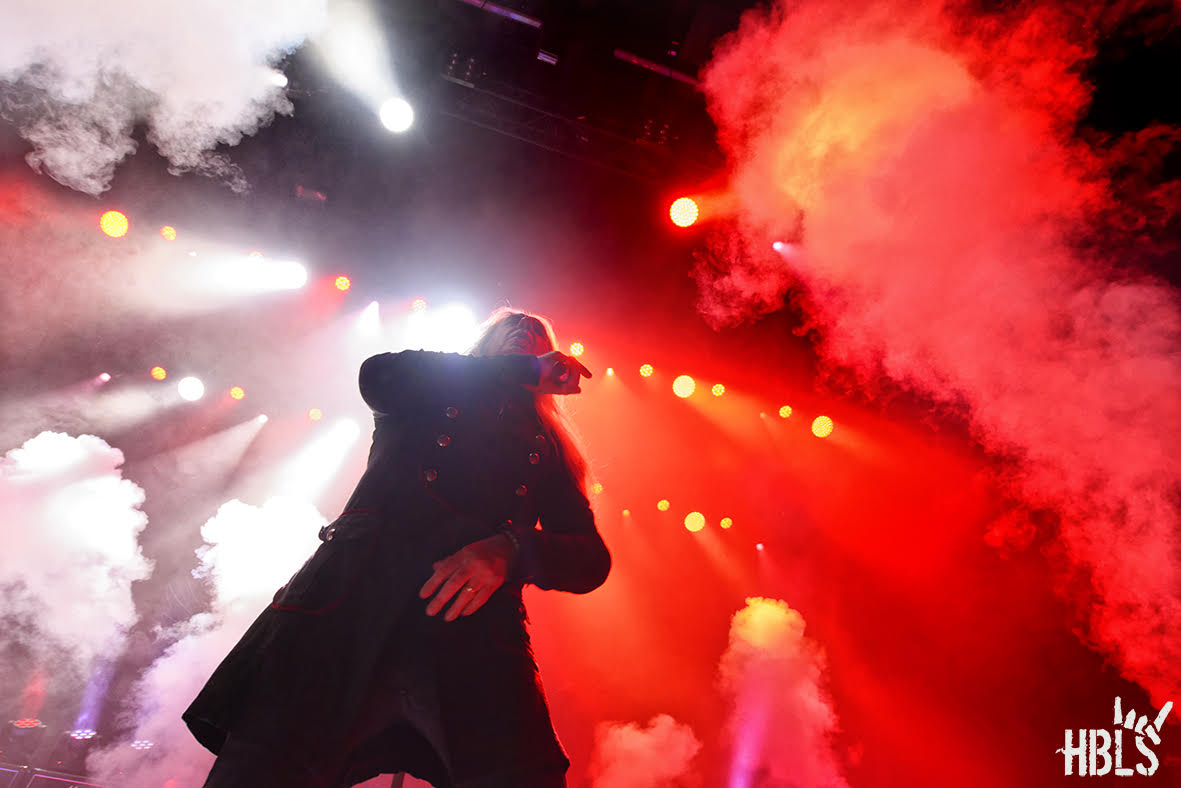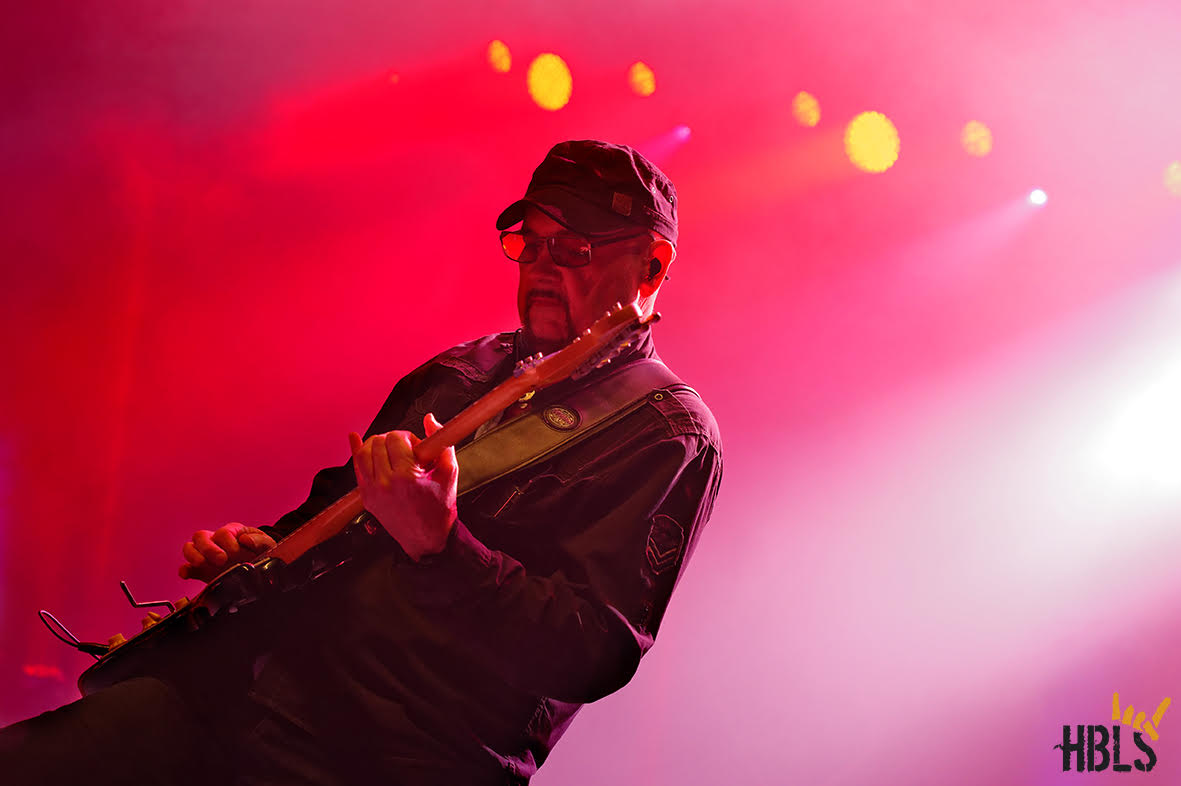 This breath taking Saxon gig thunders on and classic metal songs like ,,And The Bands Played On", ,,747 (Strangers In The Night)", ,,Crusader" and ,,Princess Of The Night" end the regular set. Fortunately the band returns for three more classic Saxon anthems, being: ,,Heavy Metal Thunder" (magical), ,,Wheels Of Steel" (with singalong parts) and of course ,,Denim And Leather", renamed ,,Spandex And Leather" for this occasion.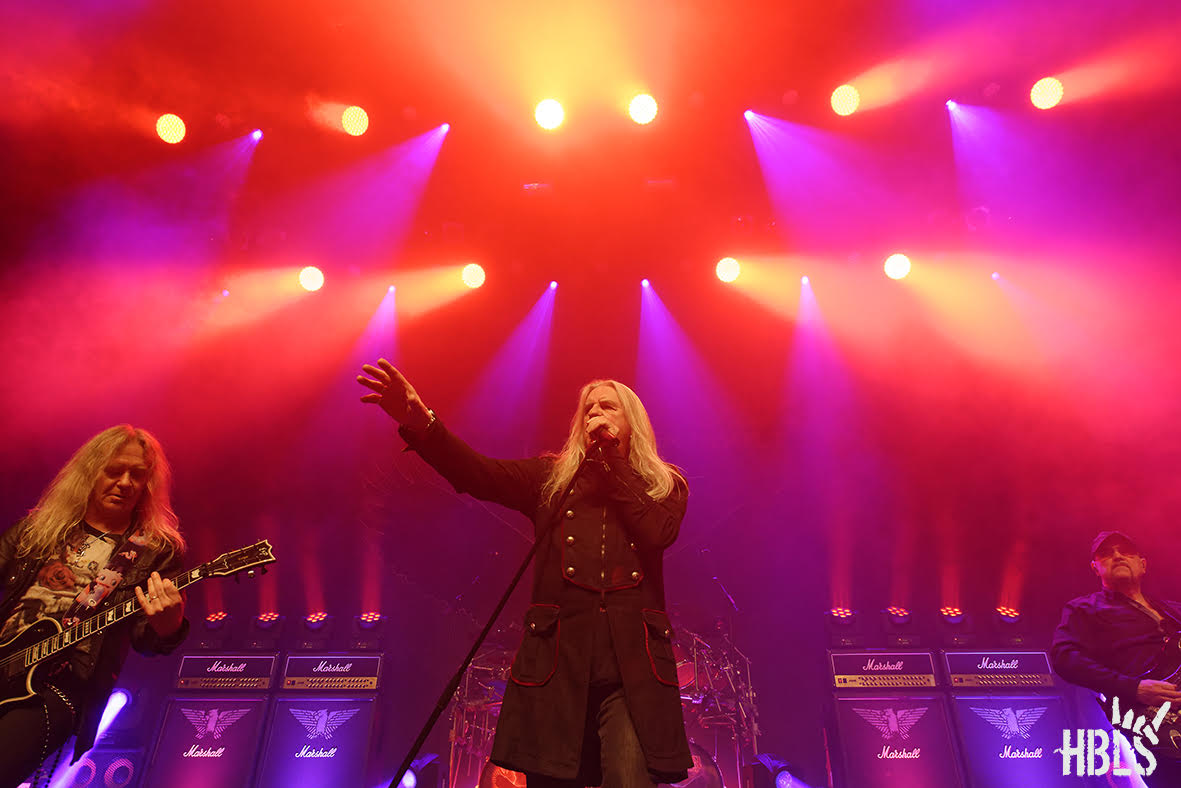 A magical evening of heavy metal, Saxon rules; death to false metal!!
Cheers!
—
Photos by Conny van den Heuvel of DCH Photography