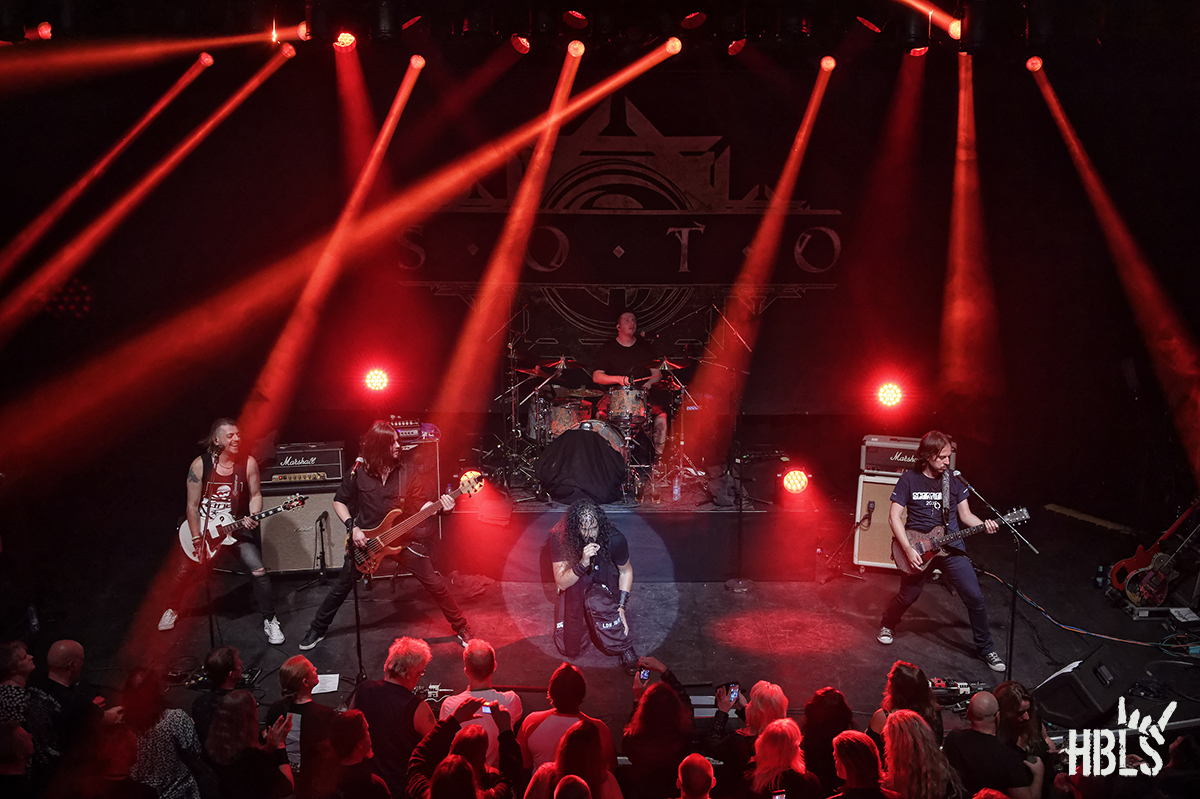 SOTO [StOp,sToP! & Scarlet Aura]
Zoetermeer [NL]-Cultuurpodium Boerderij-7 September 2019
Singer Jeff Scott Soto must kind of live from out of his suitcase by now, being the frontman of the highly acclaimed prog metal super group Sons Of Apollo, having a long running career with Trans-Siberian Orchestra, being the voice of W.E.T. and above all, working hard on the career of his band SOTO [not to mention all the other "hiring gun" activities he is doing]. The man travels a lot and we definitely cannot deny that this amazing singer belongs on stage.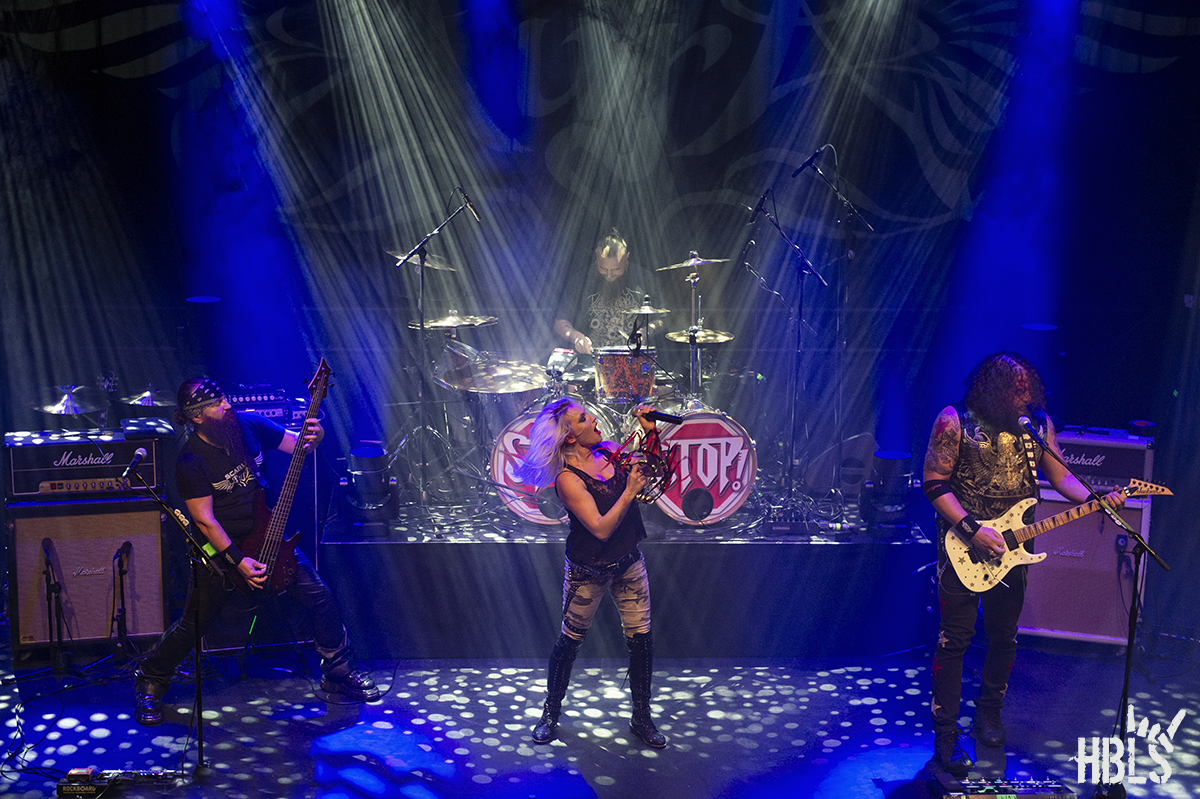 Scarlet Aura

In between the Sons Of Apollo live activities Jeff Scott Soto is doing the SOTO world tour right now to promote the latest SOTO studio album `Origami' and tonight the band makes itself at home in one of the nicest venues in The Netherlands, 'Cultuurpodium Boerderij'. To get things going power, heavy metal quartet SCARLET AURA, hailing from Bucharest, Romania, kicks off the evening. During a playtime of about 40 minutes the centre of attention is the kind of Doro Pesch look alike Aura Danciulescu. She has an admirable enthusiastic stage presentation, and she is a metal chick that unleashes power and attitude, but somehow the music and the vocal melodies are not always connecting in the best possible way. Their straightforward heavy metal tunes might use a stronger and tighter structure and maybe a few more blistering hooks and melodies to be able to battle with the best of the best in the genre. To me a song that stands out is the emotional sounding ,,Falling' To Pieces''.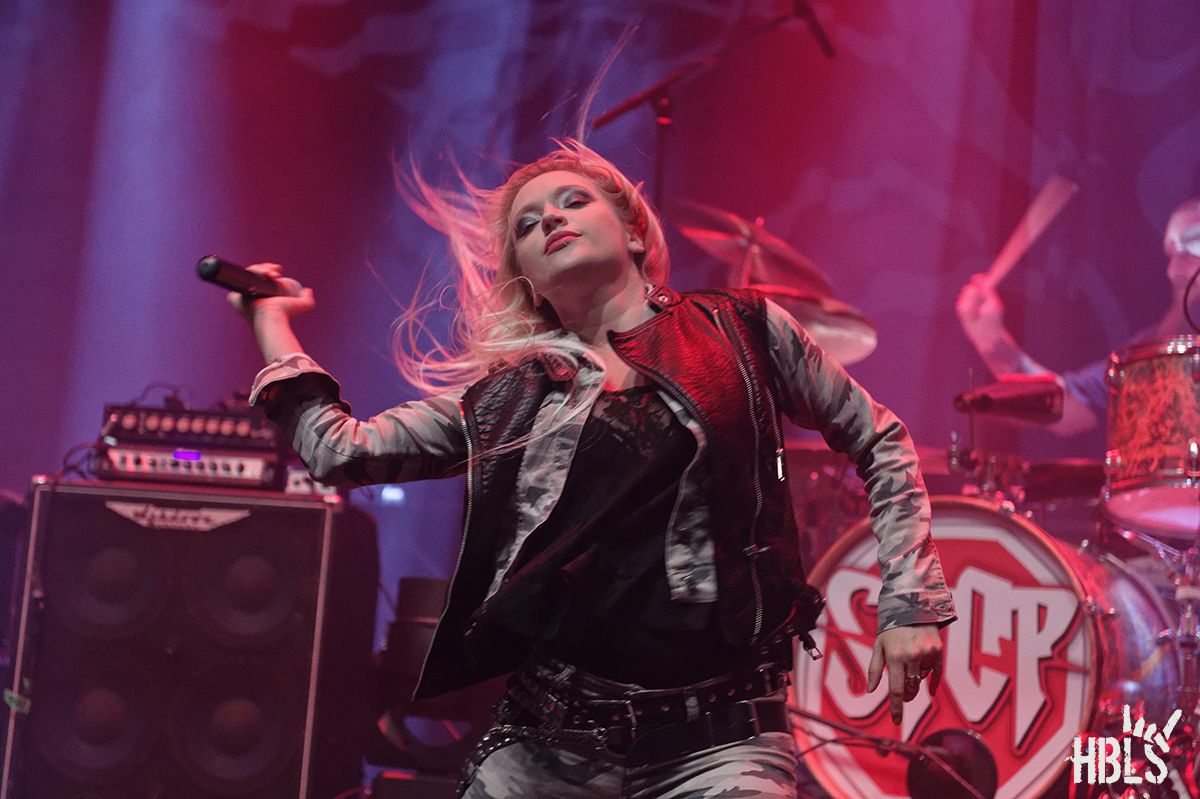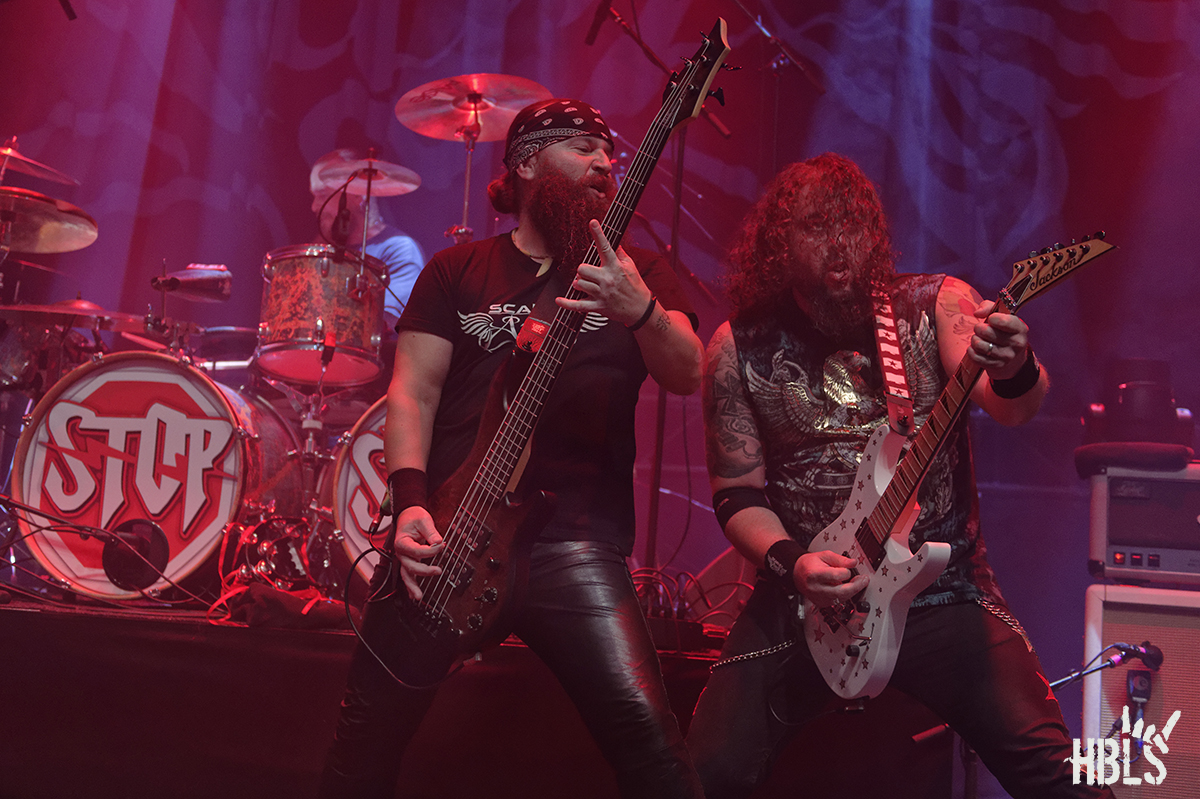 Scarlet Aura

Second opening band StOp,StoP! from Barcelona, Spain comes in with a bang. This power trio throws a crazy party and musically they remind strongly of Aussie band Airbourne. This Metal & Roll show is the complete package: it is super energetic, it is very funny and entertaining. But don't get fooled by the sleazy glam and rock 'n roll attitude, because these dudes also prove to be good musicians, playing well crafted songs. Singer/bass player Jacob A.M. is the maddest of them all, using every inch of the stage and going all the way. StOp,StoP! have all the moves and unloads a high dose of joy and it doesn't take long to convince the audience. The party is at its peak when the trio jumps off stage to mingle in the crowd and to finally settle behind the bar, while playing an acoustic medley [,,Knocking On Heavens Door''/,,So Lonely'']. Well done and nobody is going to stop this band from becoming an established live sensation.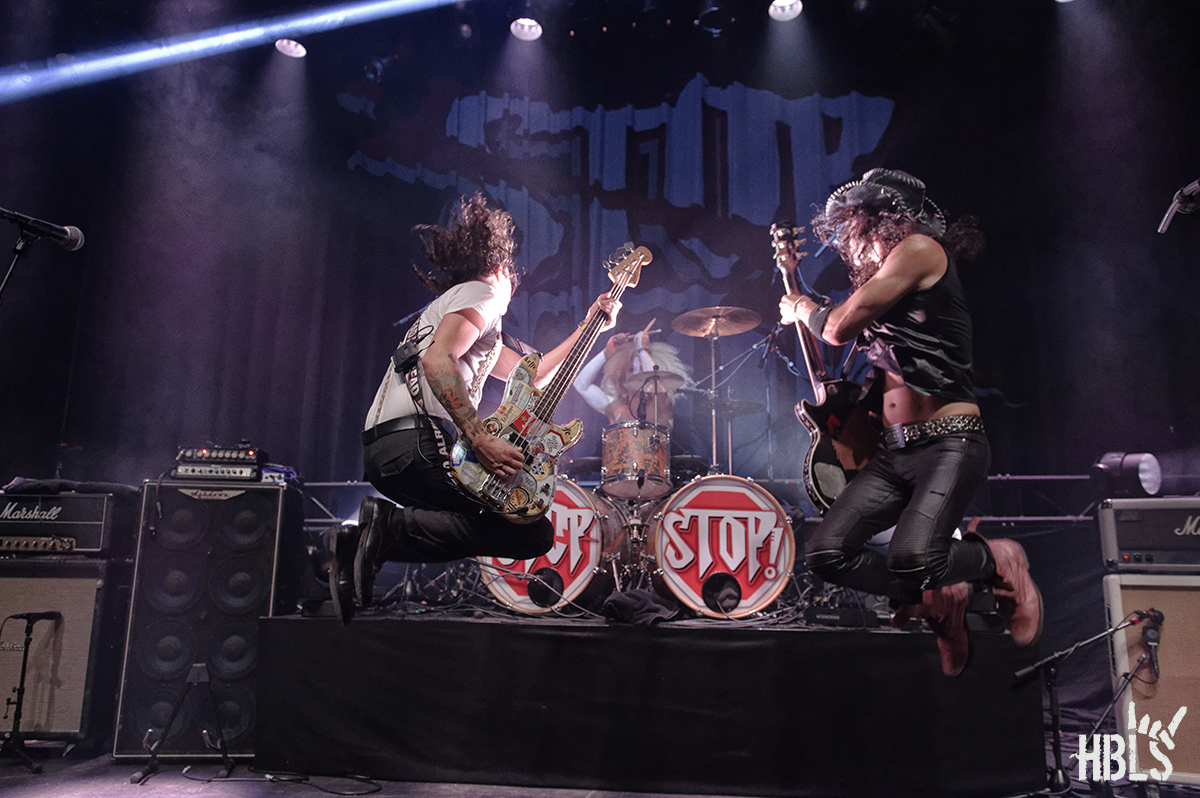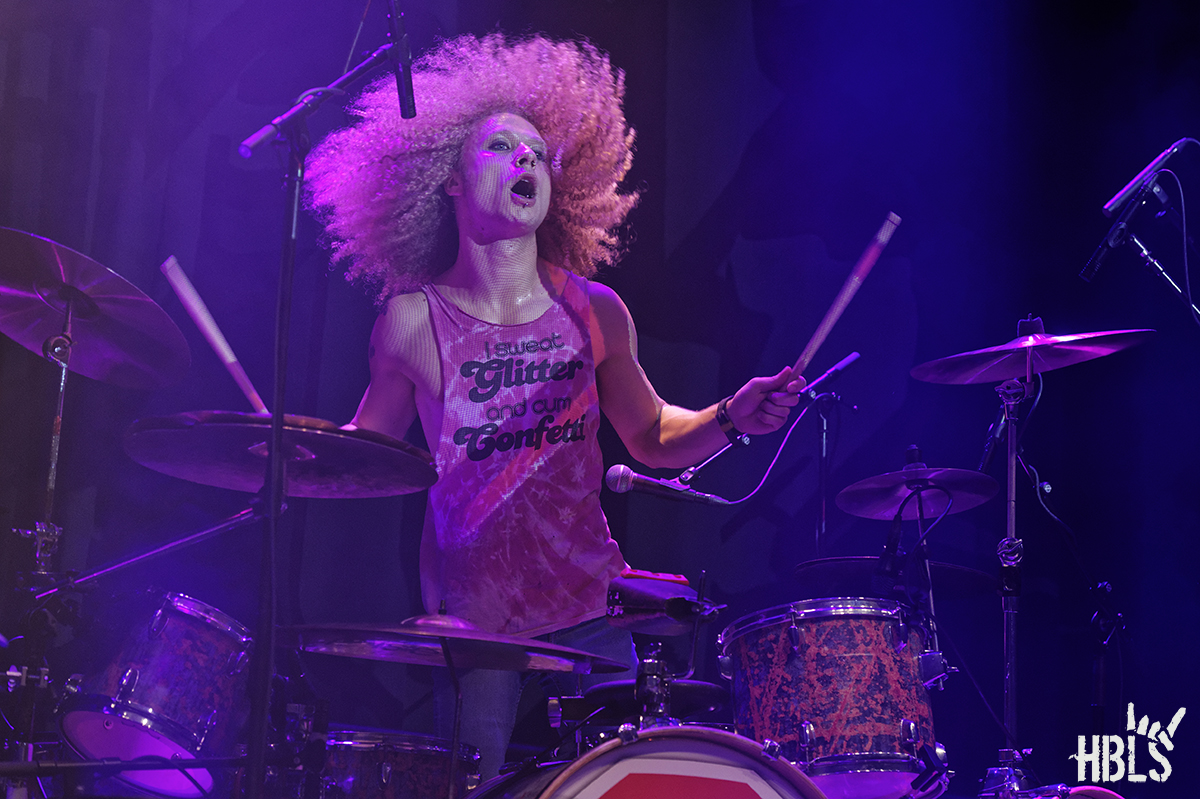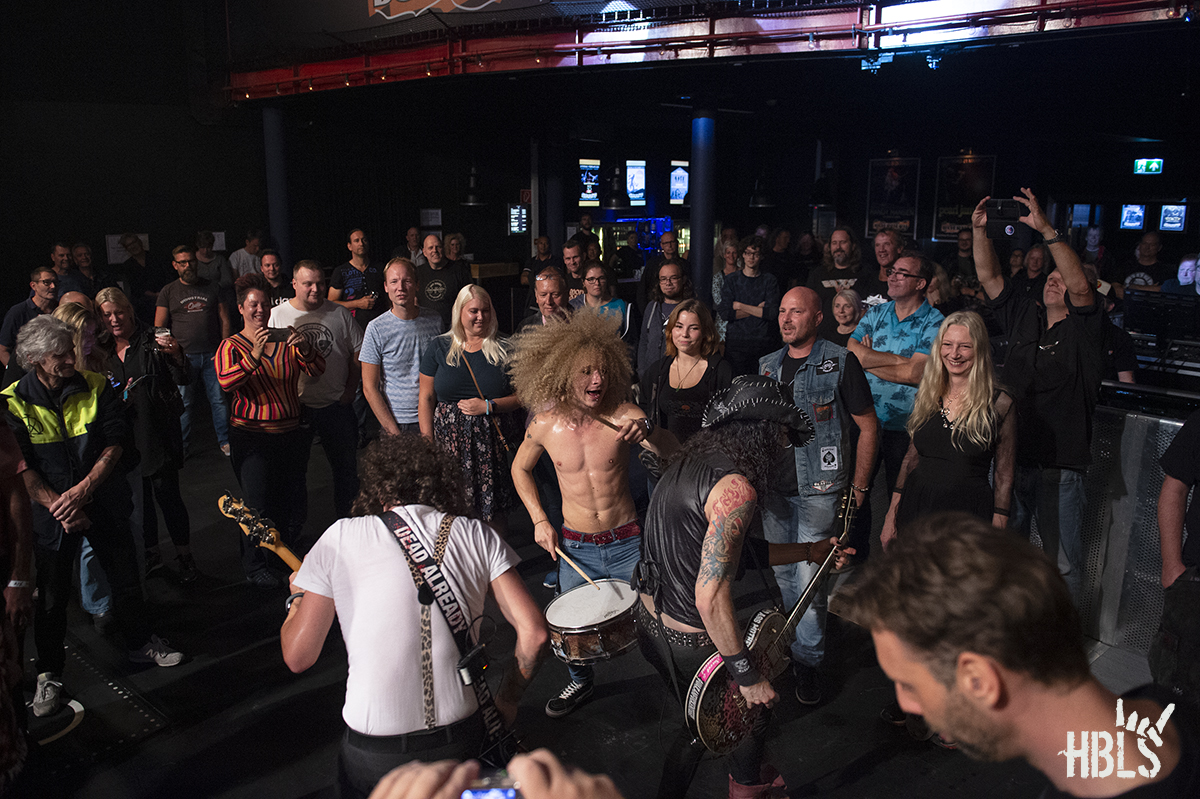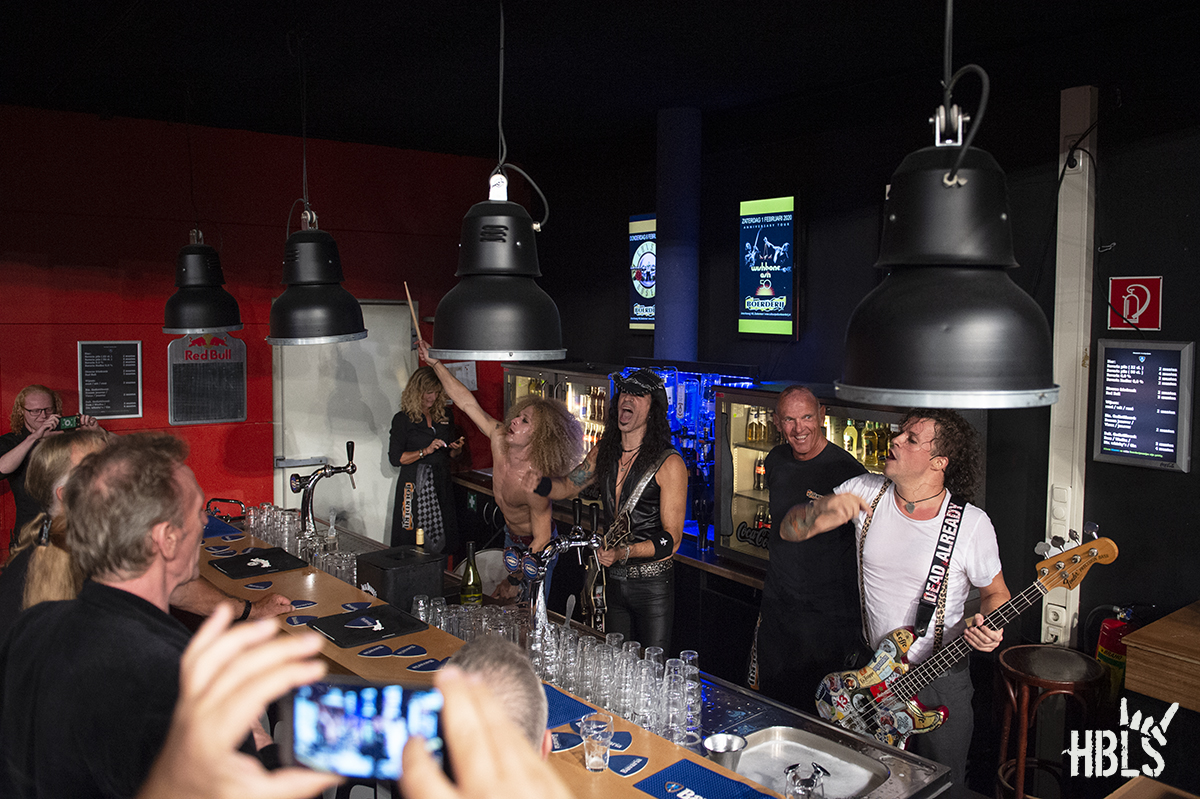 StOp,StoP!
After a quick change over, SOTO owns the stage for about one hour and a half, starting the engine with the heavy loaded ,,HyperMania'' that features on the new, third cd `Origami', followed by the pounding groover ,,Freakshow'' as a throwback to the also excellent second album `Divak'. Jeff Scott Soto lives and breaths music and he has surrounded himself with great playing musicians and obviously they all enjoy each others company on stage. The frontman connects in such a natural way with the audience, making everybody feel part of the show. While lead guitarist Jorge Salan, guitarist BJ, bass player Tony Dickinson and drummer Edu Cominato starring on their instruments, they all do a solid vocal harmony back up as well. Jeff is always vocally on point, presenting this unique blend of power, soul, pop, groove and melody.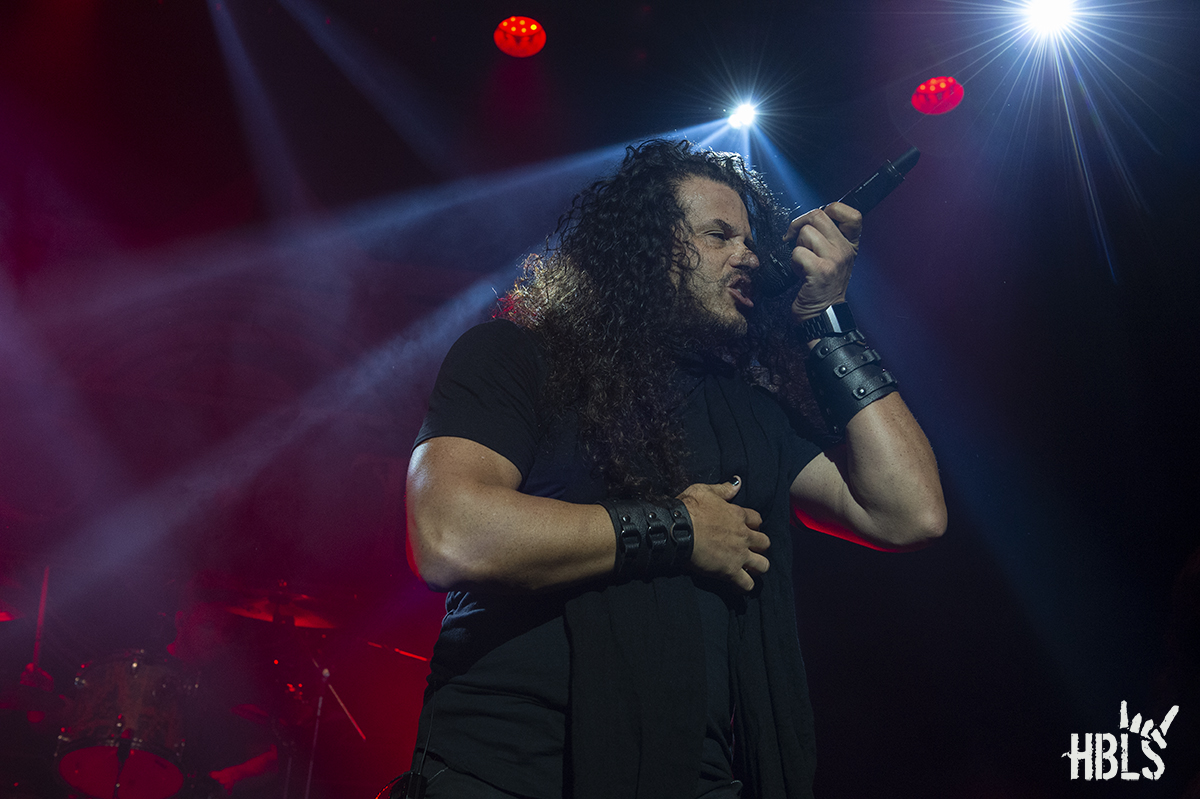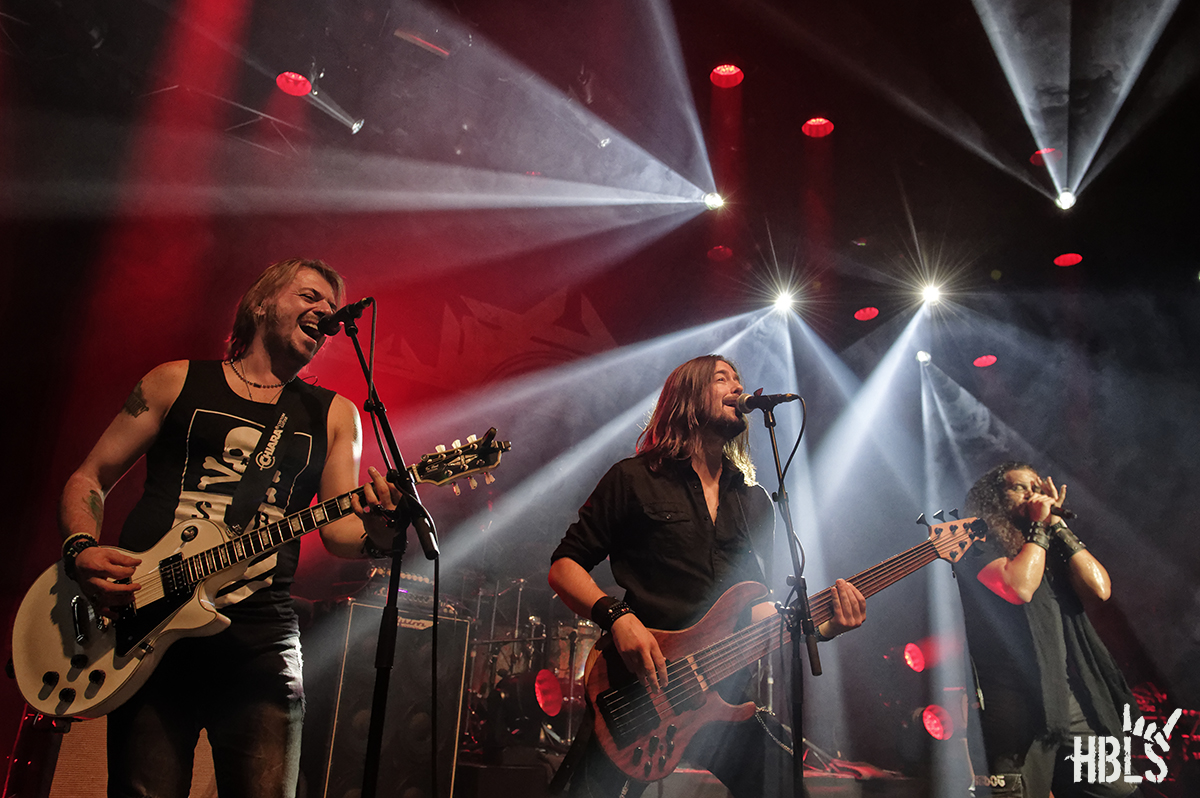 SOTO guides us through a various repertoire, which not only features their own modern heavy, yet melodic music [,,Wrath'', ,,Weight Of The World'', ,,Origami''] but they also take us back to the Jeff Scott Solo era, with tracks like ,,Soul Divine'' and ,,Drowning'', we got some W.E.T. tunes [,,Watch The Fire'', in which BJ helps out with vocals] and of course the Talisman hit ,,I'll Be Waiting'', which Jeff introduces as: "I know you have this decibel law here but fuck that and sing with me!''
A special moment is the driven song ,,The Fall'' that is not only dedicated to SOTO bass player David Z, who got killed in a tragic accident two years ago, but also to a young befriended fan named Robert who recently had a serious accident and couldn't be here tonight. An emotional moment for the family in the crowd and it makes you think about how fragile life actually is. The new song ,,Detonate'', that is actually co-written with David Z before he died, is of course a must in tonight's set list.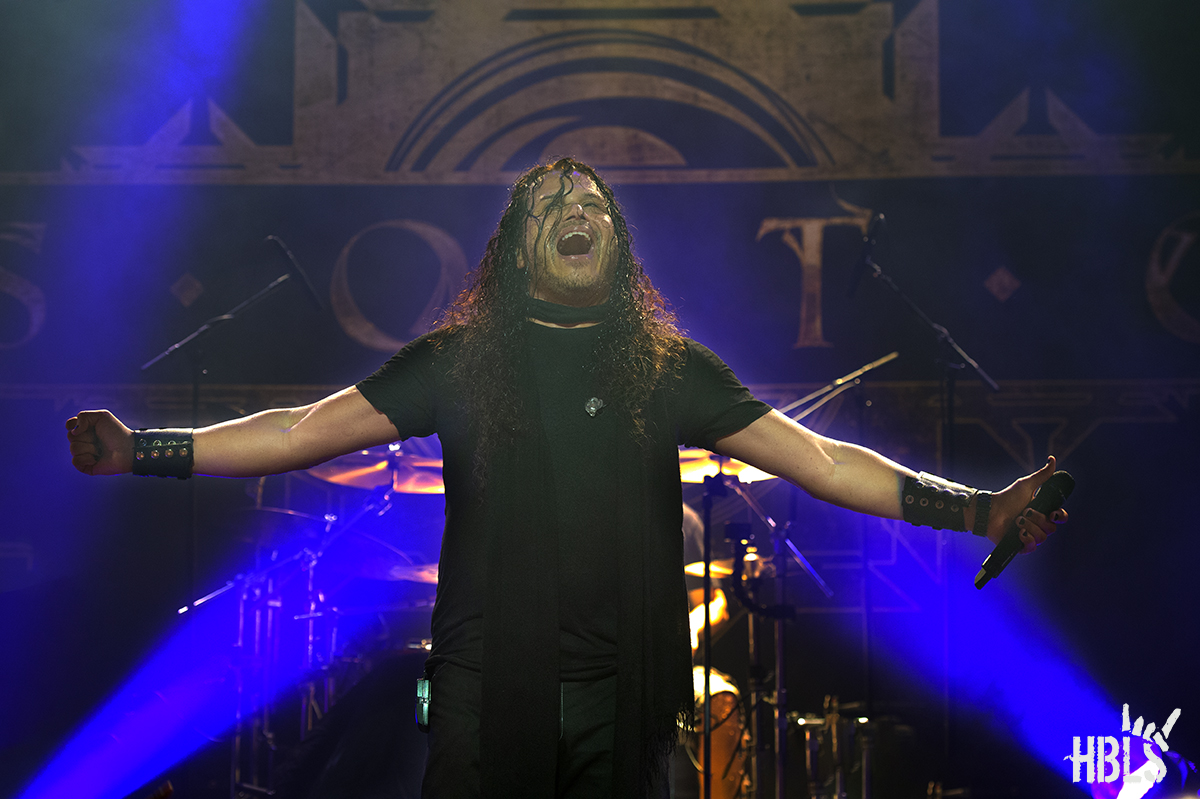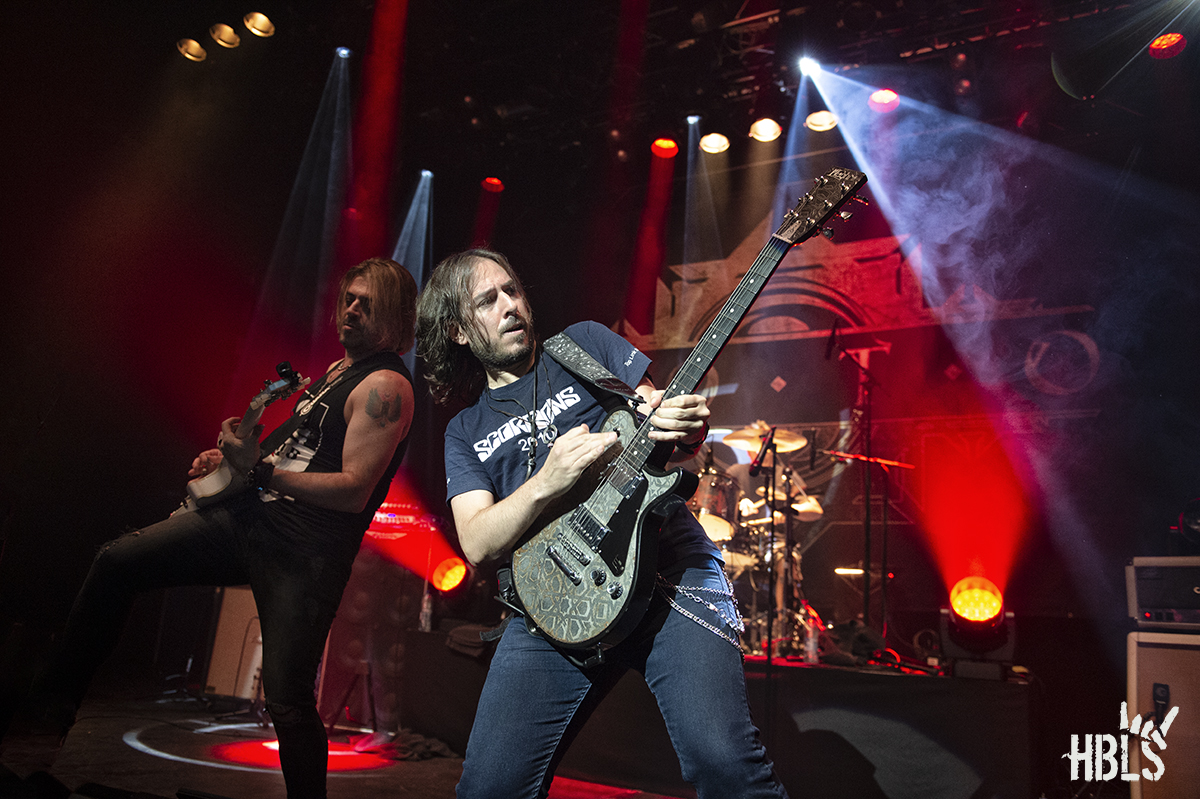 Besides musical craftsmanship, a professional performance and a celebration of Jeff Scott Soto's career, there is also a fun part to the show. Jeff knows how to entertain and talk, for instance raving about how 'Boerderij' is still his favourite venue of all places after all these years: "I played here with Talisman, JSS, Sons Of Apollo and SOTO, so yeah thank you!!!'' He tips us on an obscure mix of Ice Tea and Vodka, that he is drinking at the moment, making fun out of it and even shares some of it with a fan front row. He also announces the band has recorded a video for the new single ,,Thorn'' during the day, after which SOTO plays the song as a medley with a surprising twist, which includes a part of ,,Frozen'' by Madonna and ,,Crazy'' by Seal.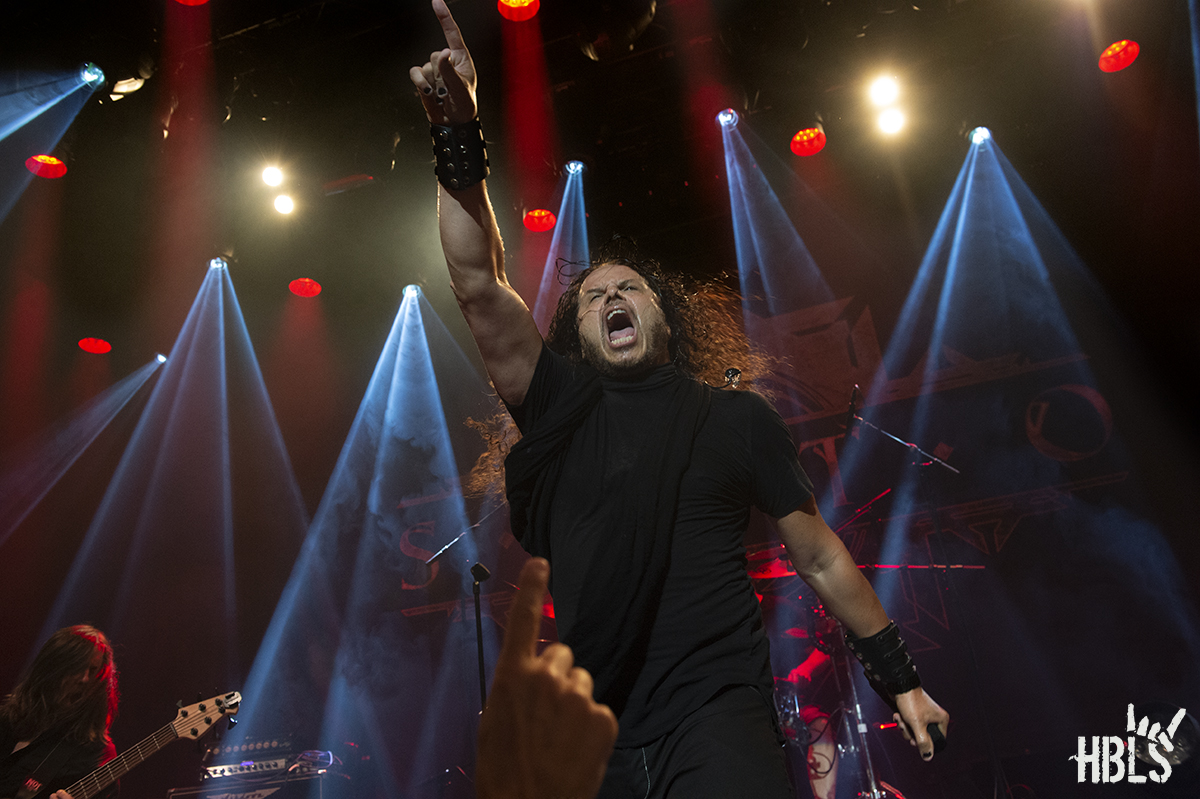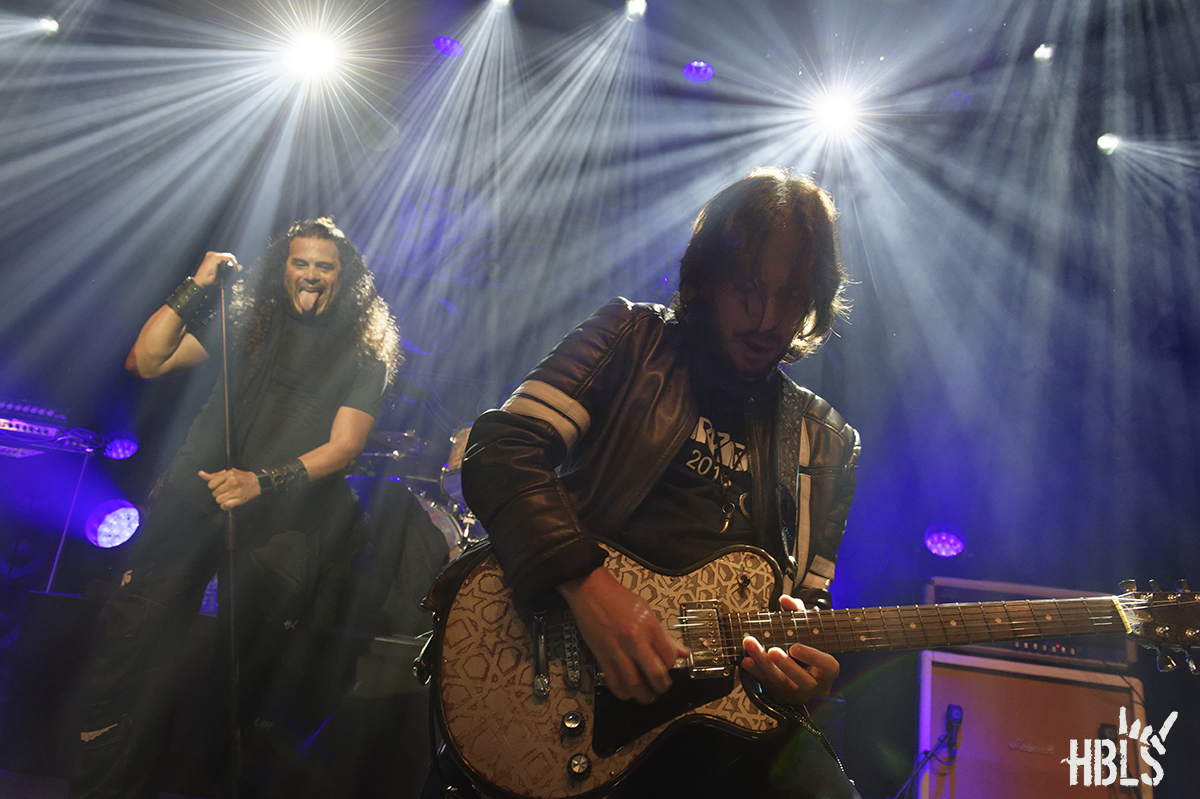 The evening ends in an over the top rock style, when singer Jacob of StOp,StoP! got invited to duel with Jeff in the Steel Dragon cover ,,Stand Up'', a classic heavy metal anthem that we all know of the movie Rockstar. SOTO gave the audience what they came for and hopefully more people will show up next time, because these guys deserve it.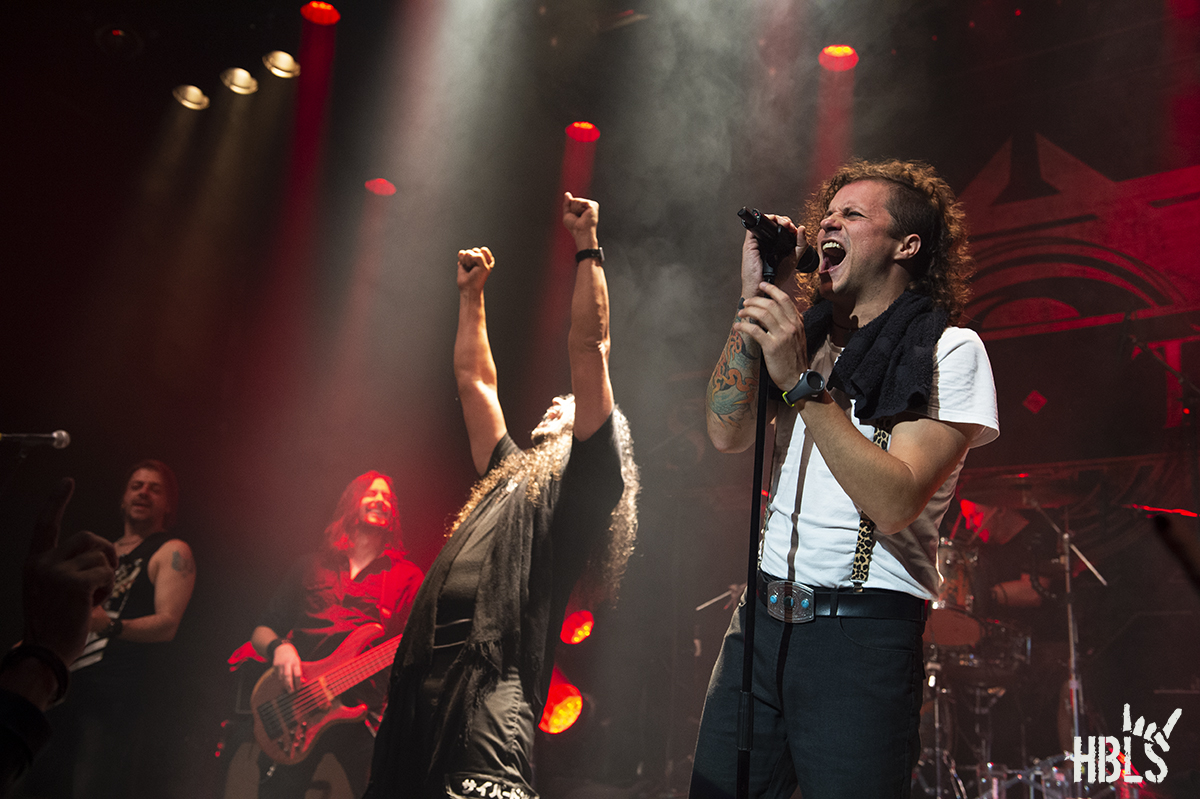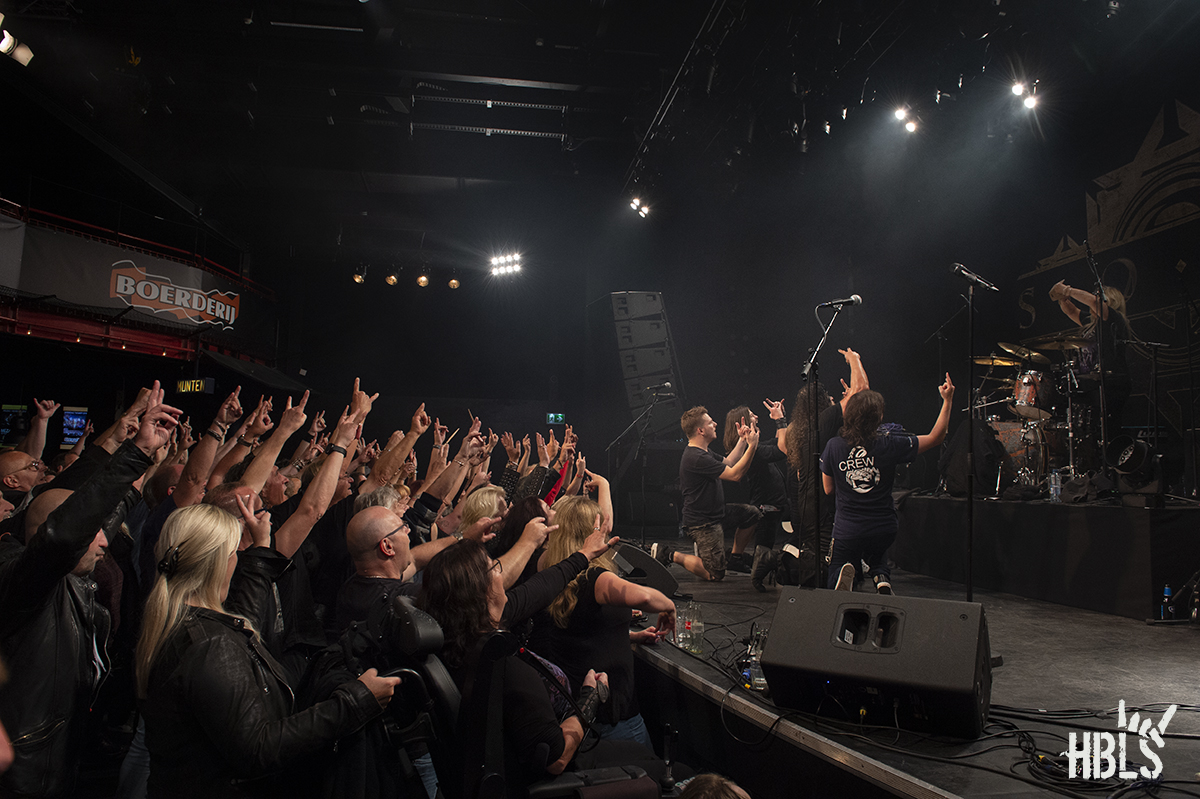 All Photos by Dirk van den Heuvel of DCH Photography
HBLS latest interview with SOTO here
HBLS review on `Origami' here