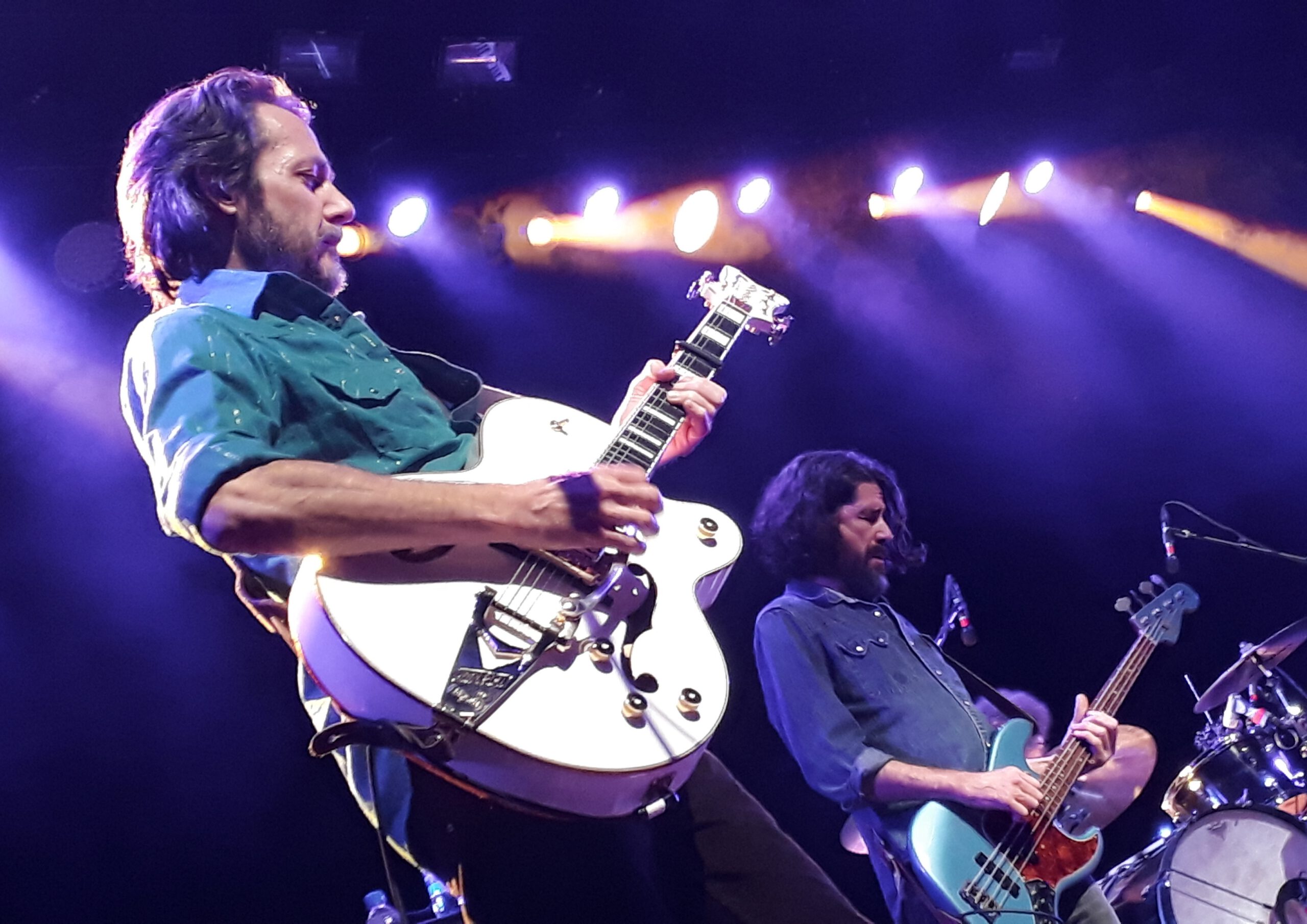 THE MAGPIE SALUTE
Tilburg (NL)-013-21 November 2018
A few months ago The Magpie Salute released its' second album titled `High Water', a mighty fine follow up to the debut of a year earlier. The quality of the new material and the gospel that bandleader/guitarist Rich Robinson spread in the press led to rather high expectations for tonight's show. With three former Black Crowes band members in the current line-up [guitar tandem Rich Robinson/Marc Ford and bassist Sven Pipien] The Magpie Salute is most likely the closest thing to the Black Crowes that we will ever get to witness. Having recently spoken to both Robinson brothers I personally won't bet a single penny on the two rivals ever joining forces again. They follow their own musical path and both of them created something fruitful to build forward on. The Magpie Salute sound lies closer to the Black Crowes than the Chris Robinson Brotherhood, which is a far more rootsy and westcoast sounding.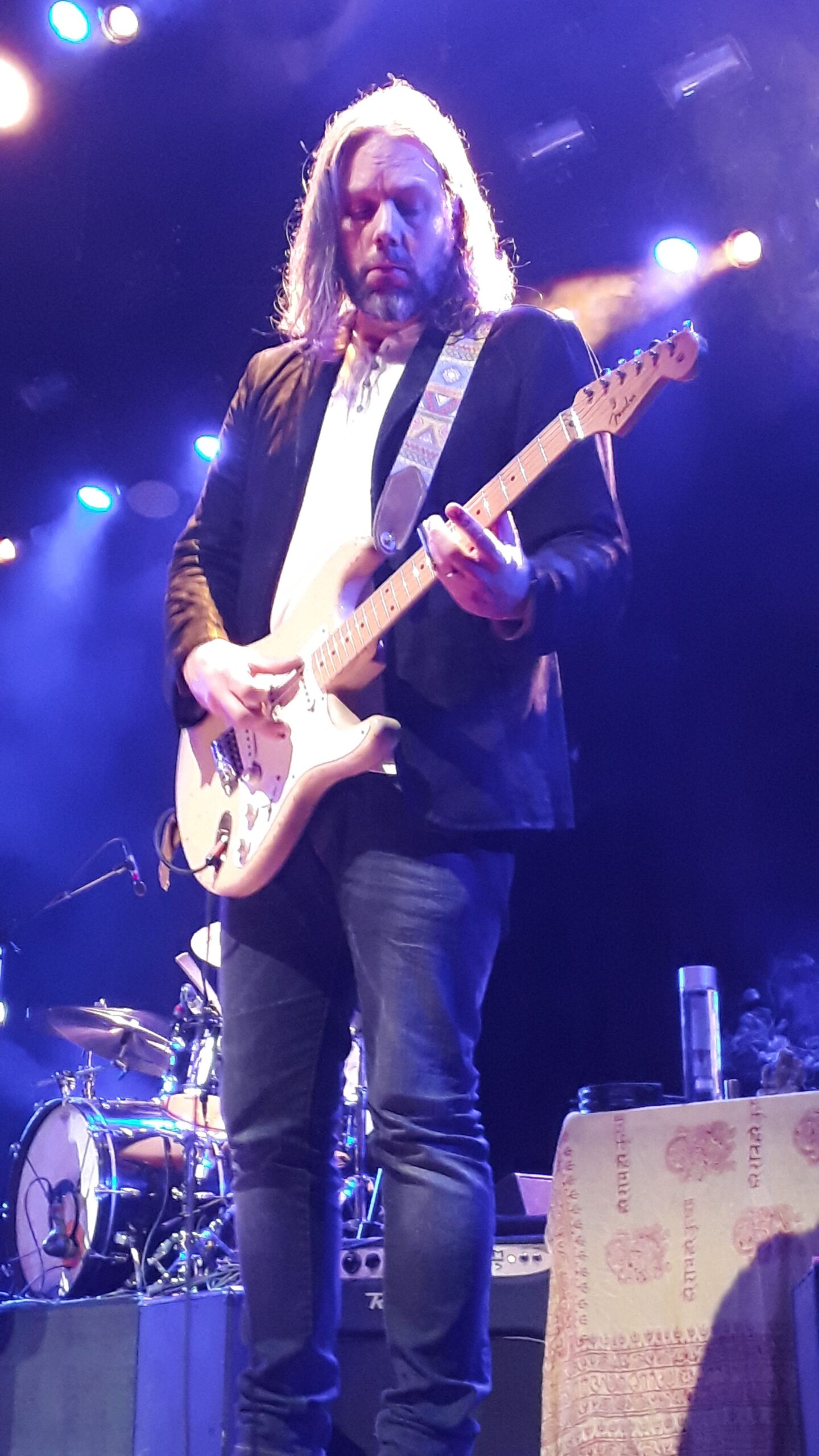 Rich Robinson

But tonight it's all about the bluesy, soulful and somewhat psychedelically laden rock that defines the sound of The Magpie Salute. Entering the 013 arena comes as a bit of a shock though. Since only 300 tickets were sold in the pre-sale and another 100 at the door, a large black separation curtain is blocking the stairs and balcony section of the 3000 seater.
The low turn up is self-explanatory though; the band is booked in three Dutch venues, all within a 75 km radius over a period of seven days. And that is a bit too much optimism these days, especially since this is the band's first proper tour. The sight of a half empty floor section seems not to come easy for the band. Despite the splendid songs and craftmanship tonight's performance turns out to be far from enigmatic. The band rushes through the set and makes little effort to connect with the audience. The musical execution however is wonderful and the string interaction between Robinson and Ford is candy to the ear. Singer John Hogg adds to that with a soulful voice that absolutely does this band justice. The rhythm section consisting of afore mentioned Pipien and Joe 'weird hairdo' Magistro provides a steady and solid pulse.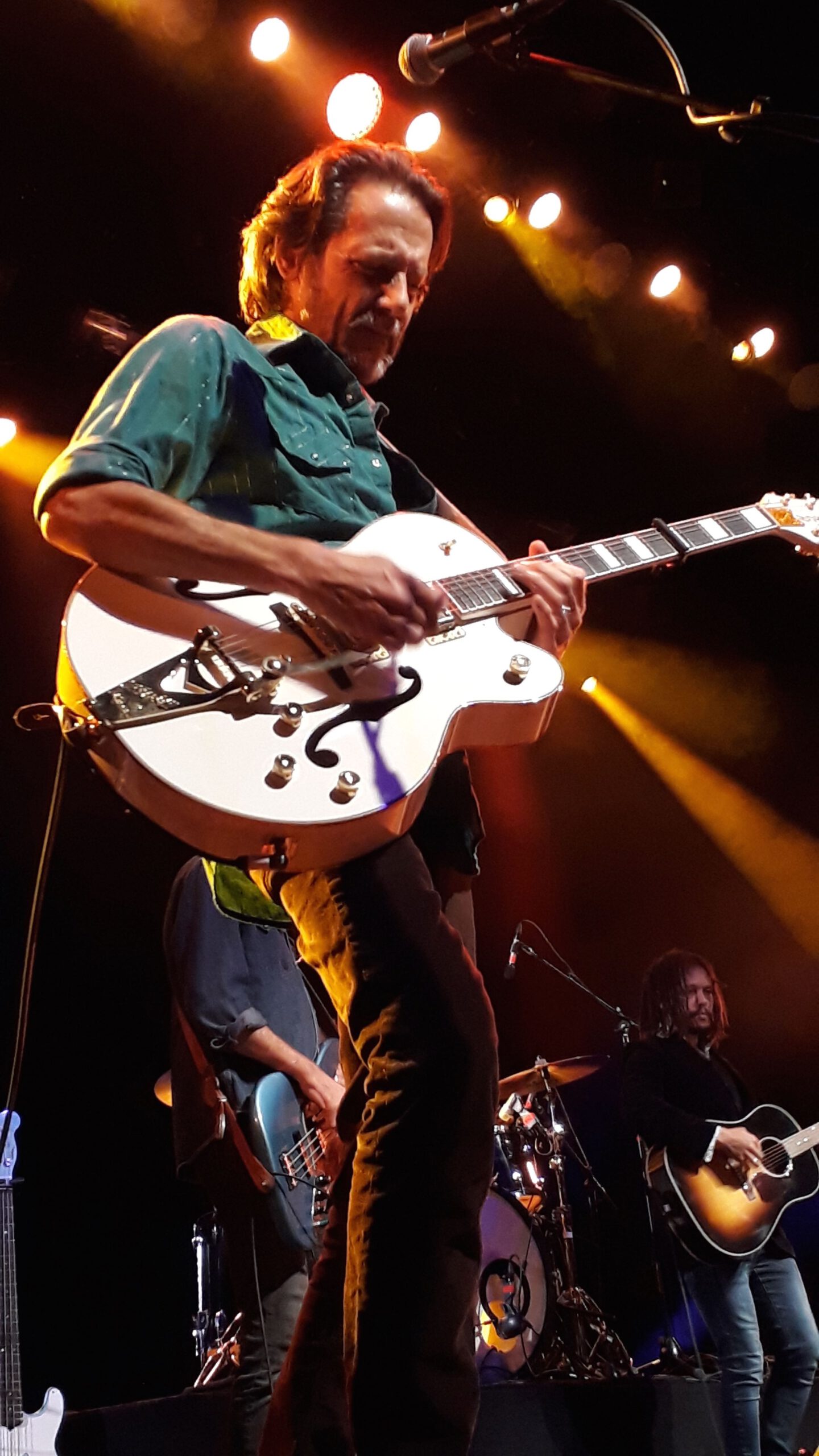 Marc Ford
Musically everything falls in place in a nicely balanced set of originals [the band plays eight of the twelve `High Water' songs], some well-picked covers [Neil Young, Velvet Underground, Small Faces] and the inevitable Black Crowes gems. Despite his strong vocal performance Hogg's role as frontman is to be doubted. Whether it's shyness or lack of motivation, he is not able to connect with the audience, which is pitiful since the songs are carried out so flawlessly. Halfway the set Ford, Robinson and Hogg take centre stage for a three song acoustic intermezzo but the vibe just is not there. When the fiery ,,Take It All'' resumes the electrical set the band finally seems to be on steam. It's electrifying moments like these that proof the band's on stage potential. But during ,,Can You See'' and the Crowes tunes ,,Think N Thin'' and ,,Gone'' the band falls back into auto pilot mode again. And then something unexpected and unpleasant happens; instead of working the set list and striking the opening chords of űberrocker ,,Sting Me'' Robinson addresses the public that they will play ,,Send Me An Omen'' next which serves as tonight's encore. This to the surprise of both the audience and his band members. It marks and abrupt ending of the show after a mere 75 minutes, leaving the audience with frowned eyebrows. Although the song wasn't actually played I did feel stung! It certainly was not the greatest salute tonight…
—
Photos by Stan Novak