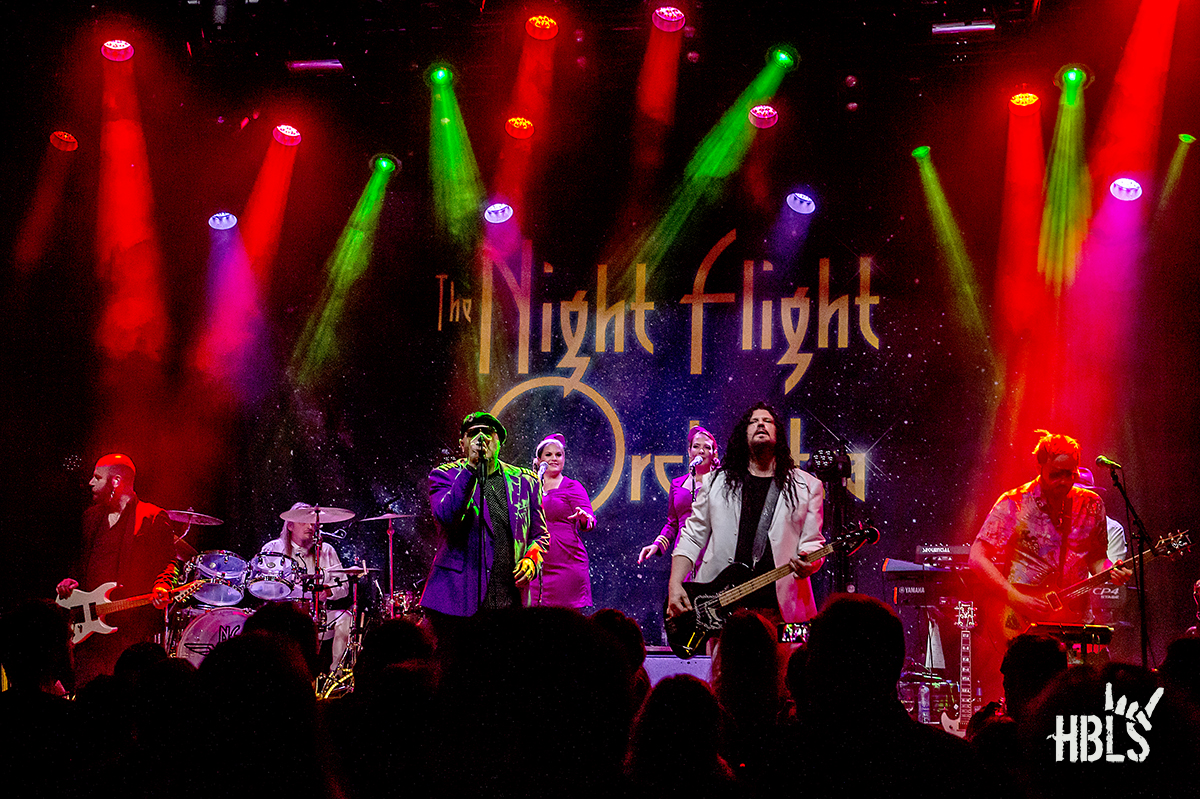 THE NIGHT FLIGHT ORCHESTRA (& Black Mirrors)
Zoetermeer (NL)-Cultuurpodium Boerderij-25 November 2018
Earlier this year Swedish disco rockers The Night Flight Orchestra released their kick-ass album `Sometimes The World Ain't Enough', a colourful galaxy of its own. It is their fourth album release since 2012 and this band is actually a must for anyone who is a sucker for classic rock from the 70s, 80s melodic rock, 70s disco tunes, slick melodies and retro sounds, progressive rock and swing. It is actually a miracle TNFO's current European tour is happening since all band members have constant fully booked schedules with other bands [Arch Enemy, Spiritual Beggars, Soilwork, Von Benzo, Meanstreak and Kadwatha].
Having the positive album reviews plus the worldwide success and popularity of especially Arch Enemy, Spiritual Beggars and Soilwork in mind, I honestly expected more people to show up at tonight's gig in Cultuurpodium Boerderij, Zoetermeer, which is one of the nicest venues in The Netherlands. But despite that there wasn't a full house, the intense support of the present fans and enthusiasts made this a great, fun and rewarding evening after all.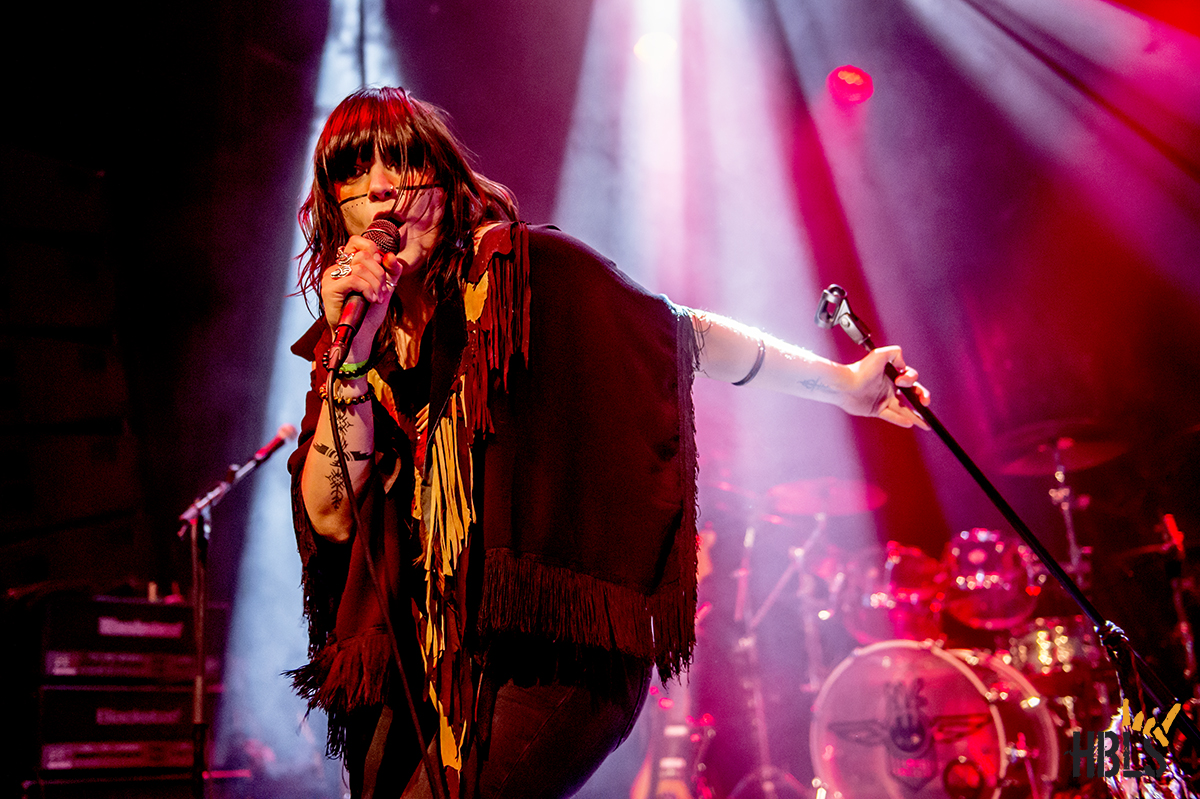 Black Mirrors
To set the mood and get the audience rolling, support band Black Mirrors, hailing from Belgium, accompanied the Swedish main act on their European road trip. And what a great surprise this four piece happened to be. And I wasn't the only one who got blown away, because the crowd got totally fired up by this energetic and electrifying 40 minutes performance. From the very first moment female singer Marcella Di Troia owned the stage and delivered to the fullest. Encouraged by the also very motivated bass player, drummer and guitarist, Marcella moved, danced, crawled and expressed herself like a female version of Aerosmith's frontman Steven Tyler, with the intensity of Janis Joplin. This girl rocked like a maniac and her powerful vocal expression was as impressive.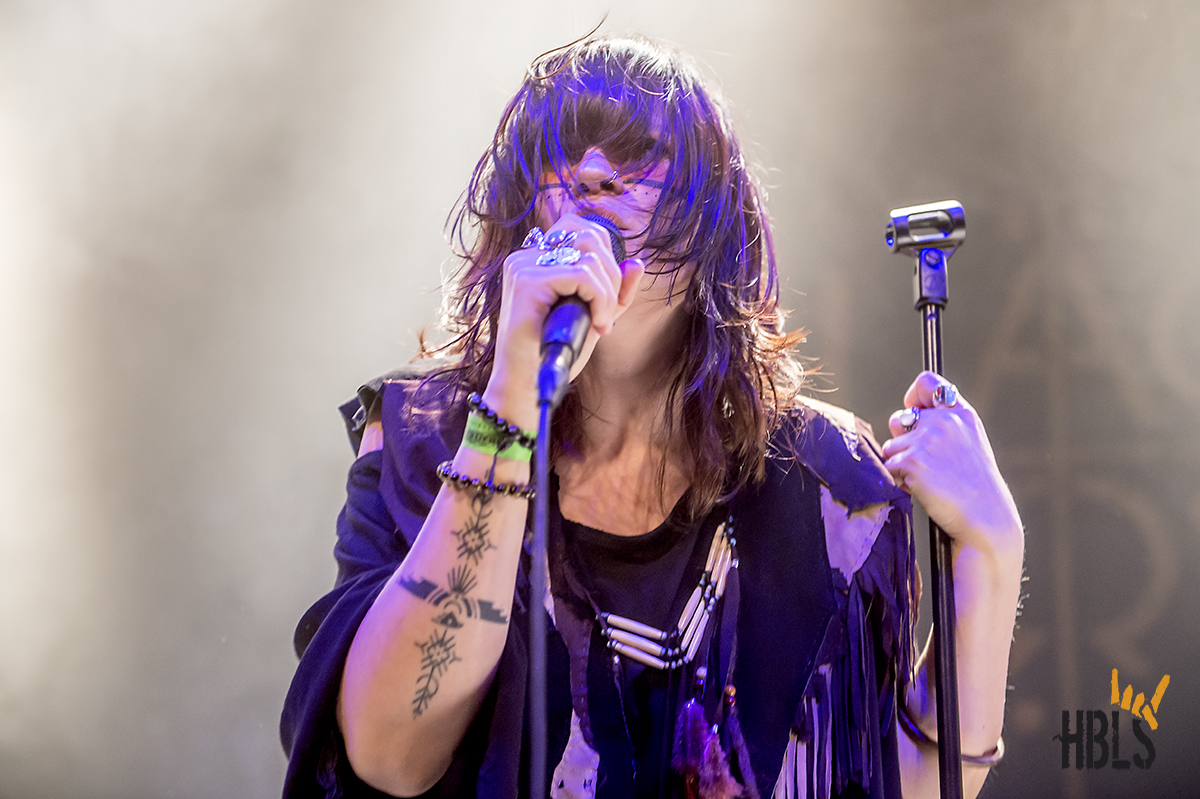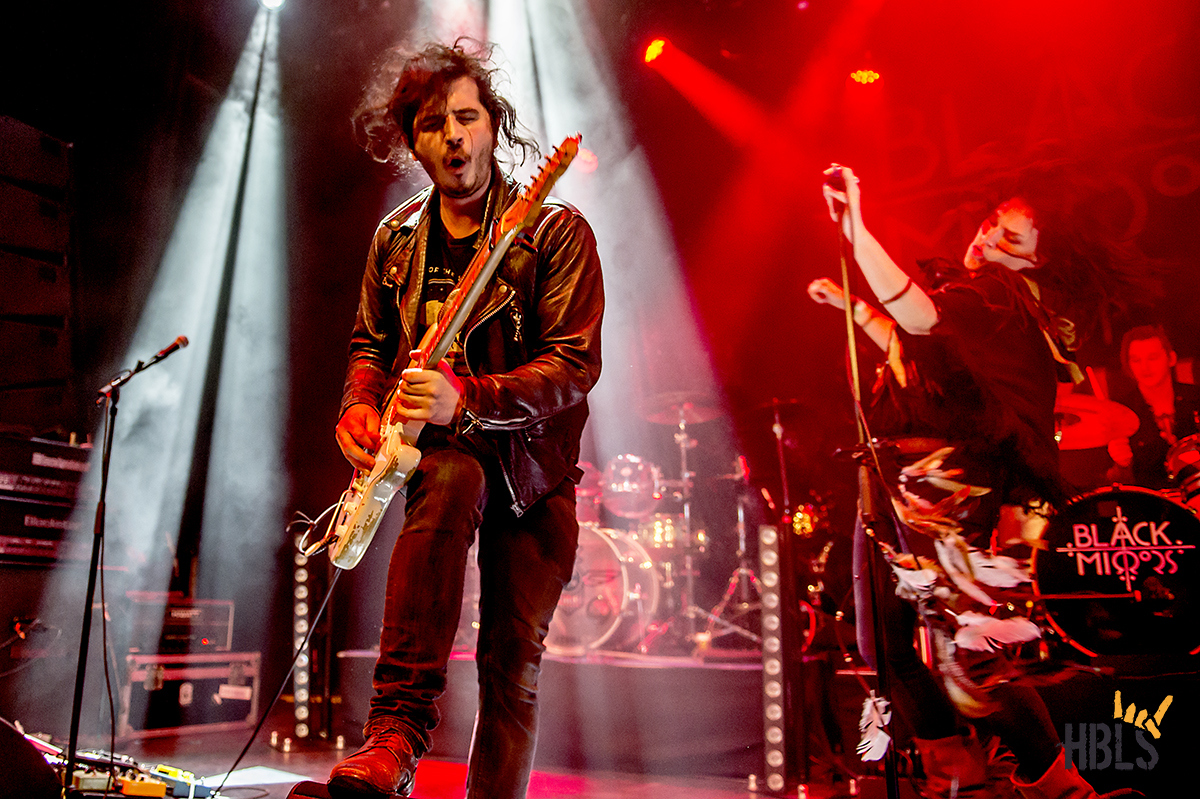 Black Mirrors
Black Mirrors served us a strong and dynamic set list which captured a wide range of rock influences, from stoner, sludge, 70s rock, blues, psychedelica and the heavy metal sound of Black Sabbath, topped with a lot of groove. It was a pleasure to witness that the band had so much fun being on stage and it became very clear this band faces a successful future. Songs that really stood out were ,,Moonstone'' [the new, second single taken from their latest release `Look Into The Black Mirror'], the MC5 cover ,,Kick Out The Jams'' [a fast rock 'n roller] and closing song ,,Burning Warriors'', that really summed up what this band is all about.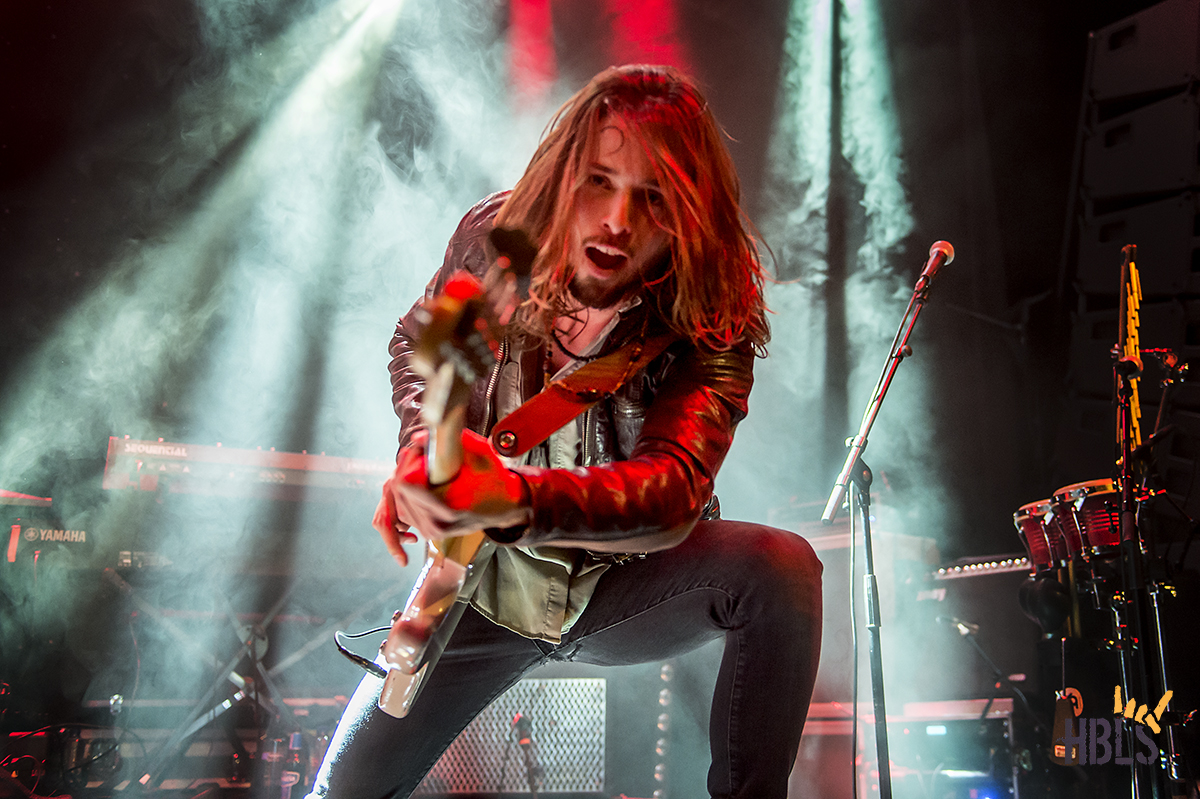 Black Mirrors
After the changeover the stage transformed from a dusky, swampy and sticky vibe into a bright looking scenery, in which the colourful lightshow and remarkable dressed band members added to the delightful over the top presentation. The Night Flight Orchestra hit it off with the super groovy, swinging and catchy sounding ,,Sometimes The World Ain't Enough'', the title track of their latest album. The set list had a strong focus on the recent release, with tunes like ,,Paralyzed'', ,,Speedwagon'', ,,Turn To Miami'', ,,Moments Of Thunder'' and ,,Can't Be That Bad'', but they instantly made the audience willingly sing and dance along. The vibe couldn't be more uplifting and cheerful when older songs like ,,Living For The Nighttime'' ,,Josephine'', ,,Midnight Flyer'' and ,,1998'' appeared. The bombast and the retro sounds that were displayed took us right back to the glory days of Saturday Night Fever and ABBA.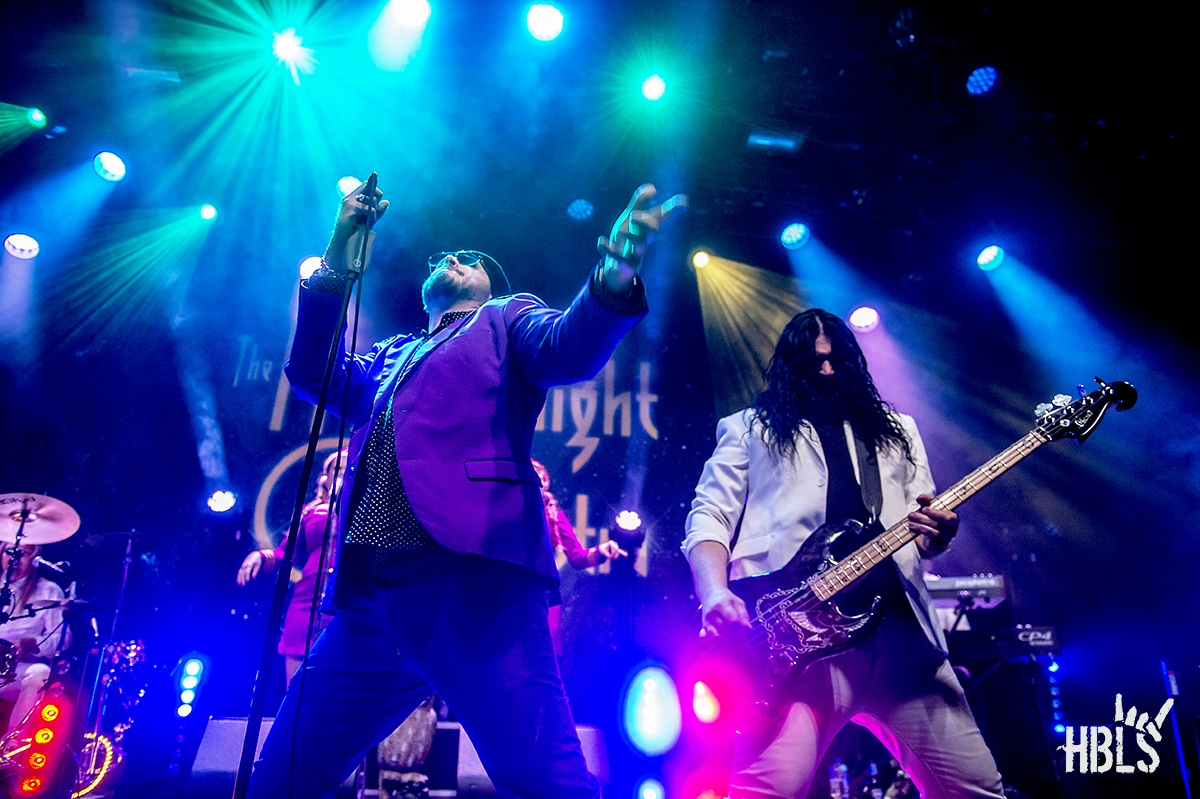 TNFO
It was quite fascinating to see and hear frontman Björn "Speed" Strid singing like a pop musician and dressed in a purple suit, although he was a bit stiff on stage. But he did the vocal job well, and convinced that he can do more than screaming and growling in a melodic death metal band. It was also hard to not overlook the tall and busy playing bass player Sharlee D'Angelo. Not only because he has an outstanding playing style and knows how to groove, but also because he was dressed in a white outfit, which is in contrast of his regular Arch Enemy clothing style. Also the two, female back-up singers, dressed in pink, took the spotlight by acting theatrical.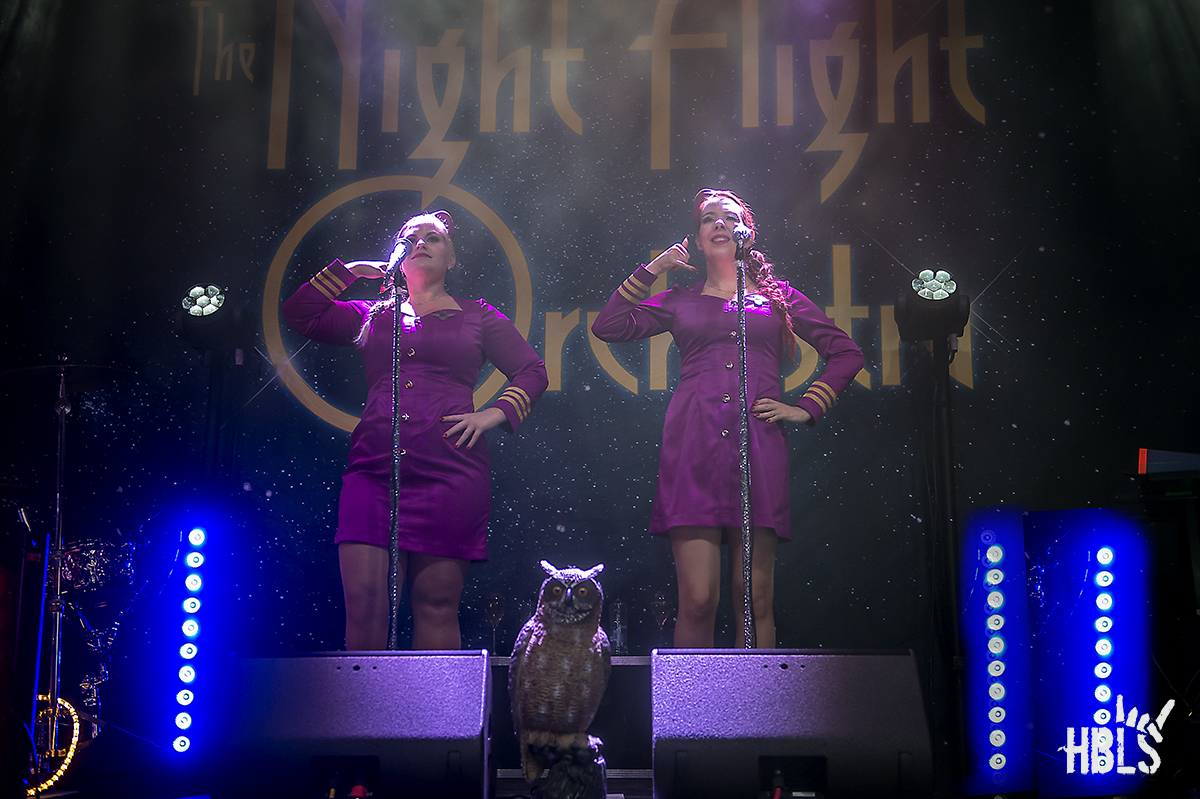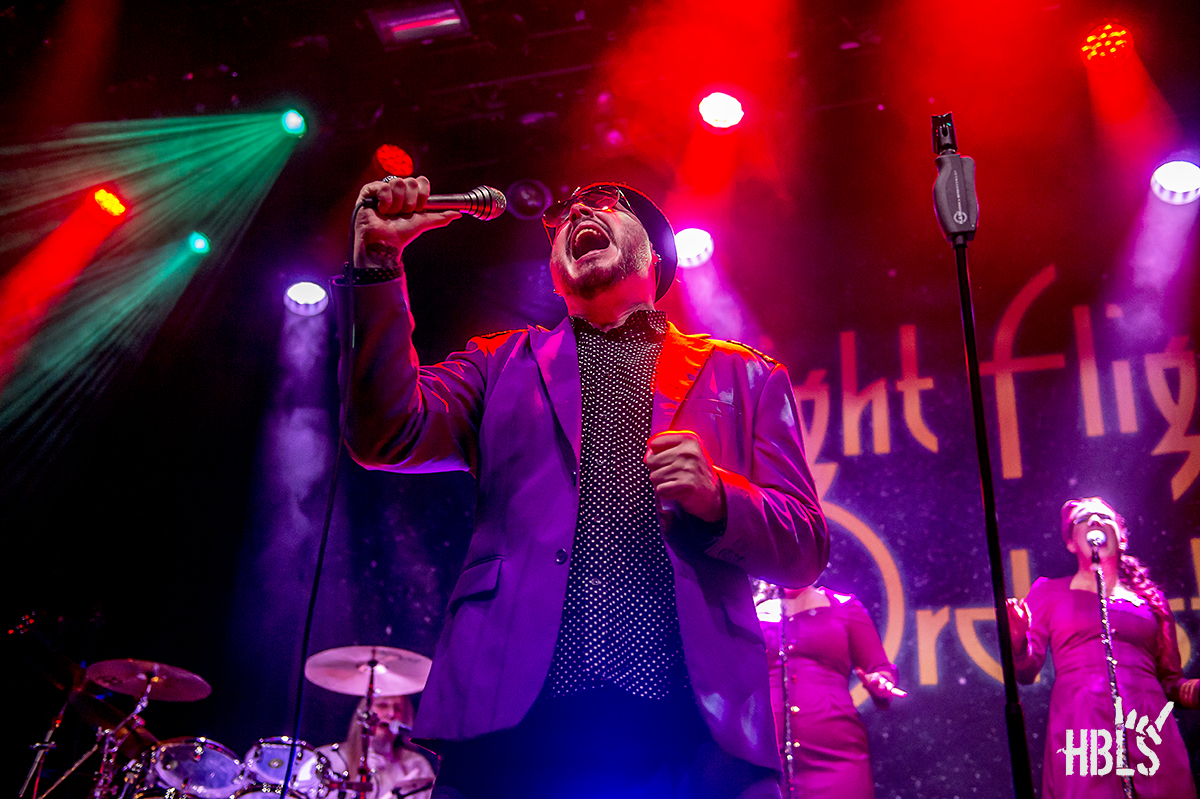 Tonight we were abducted to another, exciting galaxy, where was glitz, glamour, pink champagne and a lot of great music. All in all it was an amusing and entertaining experience, performed by great playing and very experienced musicians. But since The Night Flight Orchestra doesn't tour that much it was a bit of a bummer that the first set ended already after 60 minutes. The band came back for three encores (,,This Time'', ,,Lovers In The Rain'' and old time favourite ,,West Ruth Ave'') but that was it. Honestly, I think we deserved a few more songs.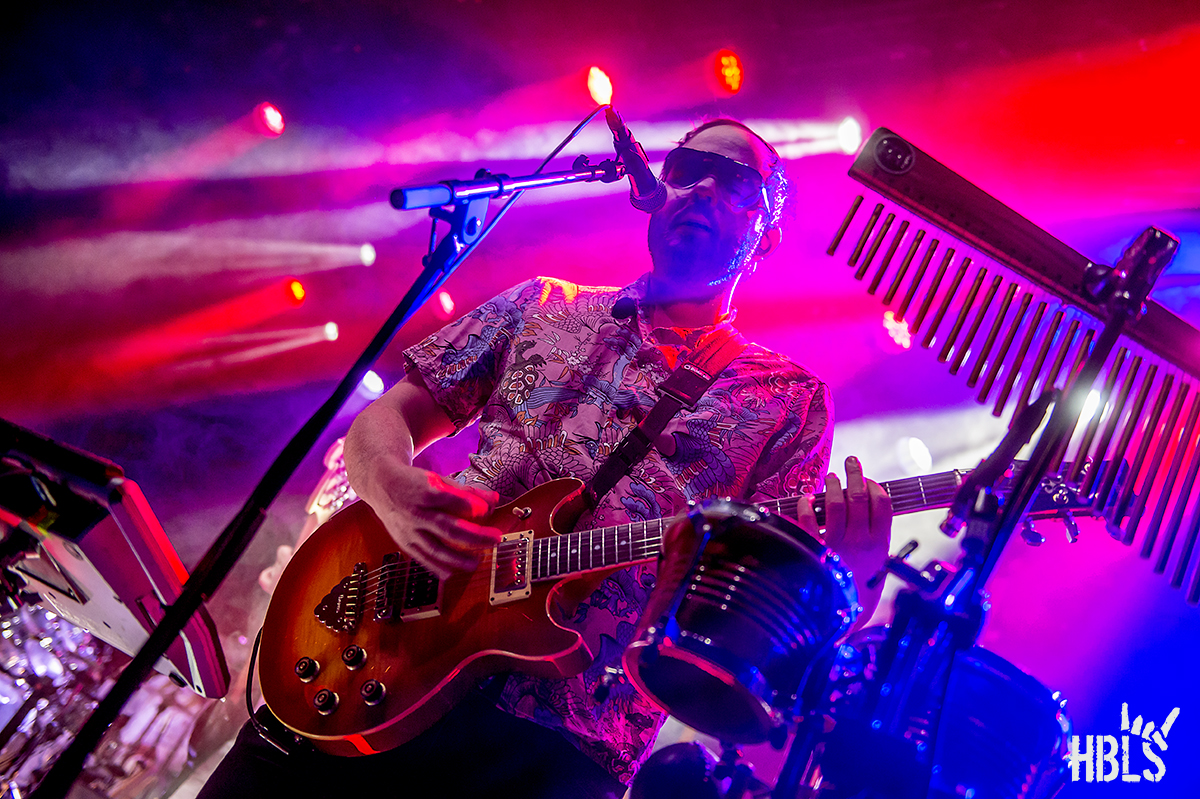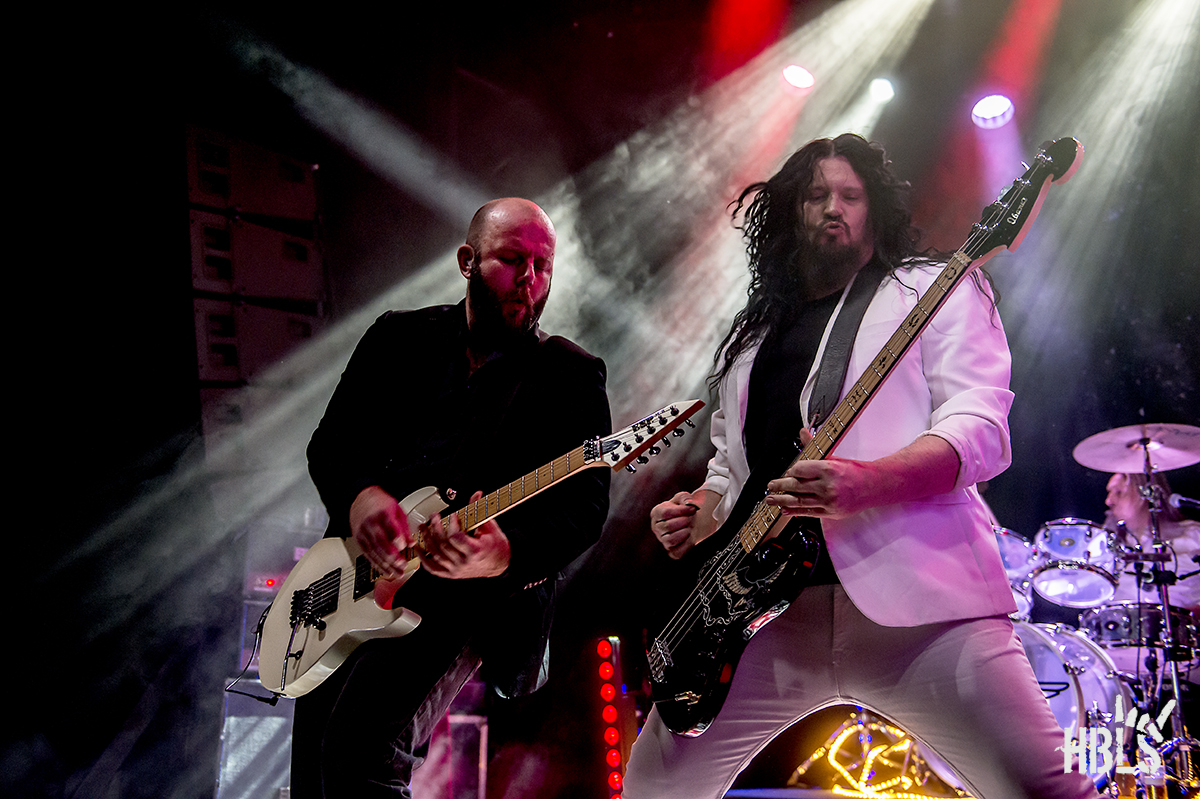 —
All photos by Conny van den Heuvel of DCH Photography
#headbangerslifestyle #hbls