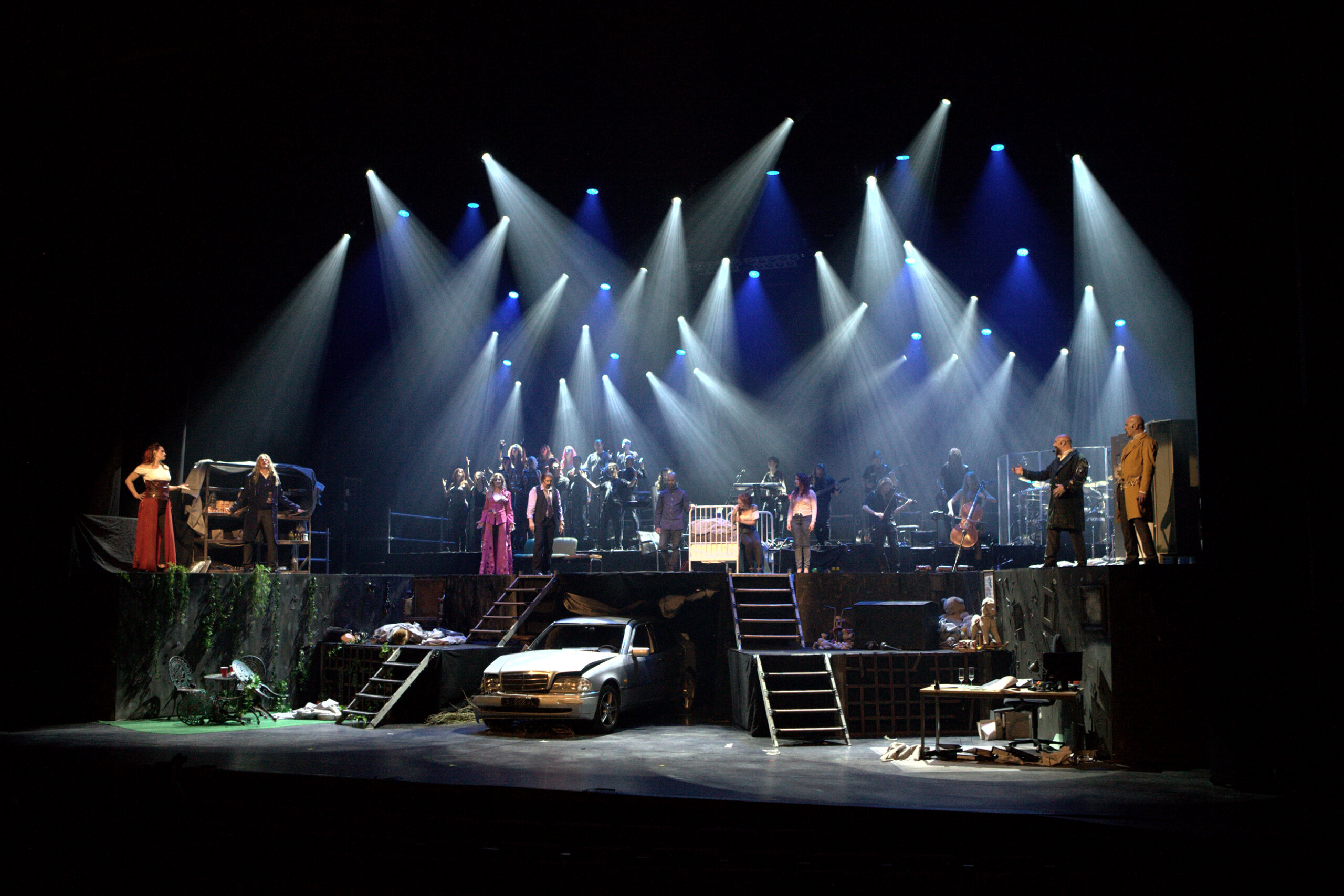 THE THEATER EQUATION
Rotterdam (NL)-Nieuwe Luxor-18 September 2015
I am sitting in a brand new theatre to experience a premiere and memorable moment: Famous and well respected international rock singers James LaBrie, Anneke van Giersbergen, Marcela Bovio, Eric Clayton, Magnus Ekwall, Heather Findlay, Devon Graves, Mike Mills, Irene Jansen and Woodstick are together on stage to take Ayreon's successful album `The Human Equation' to a new and exciting level.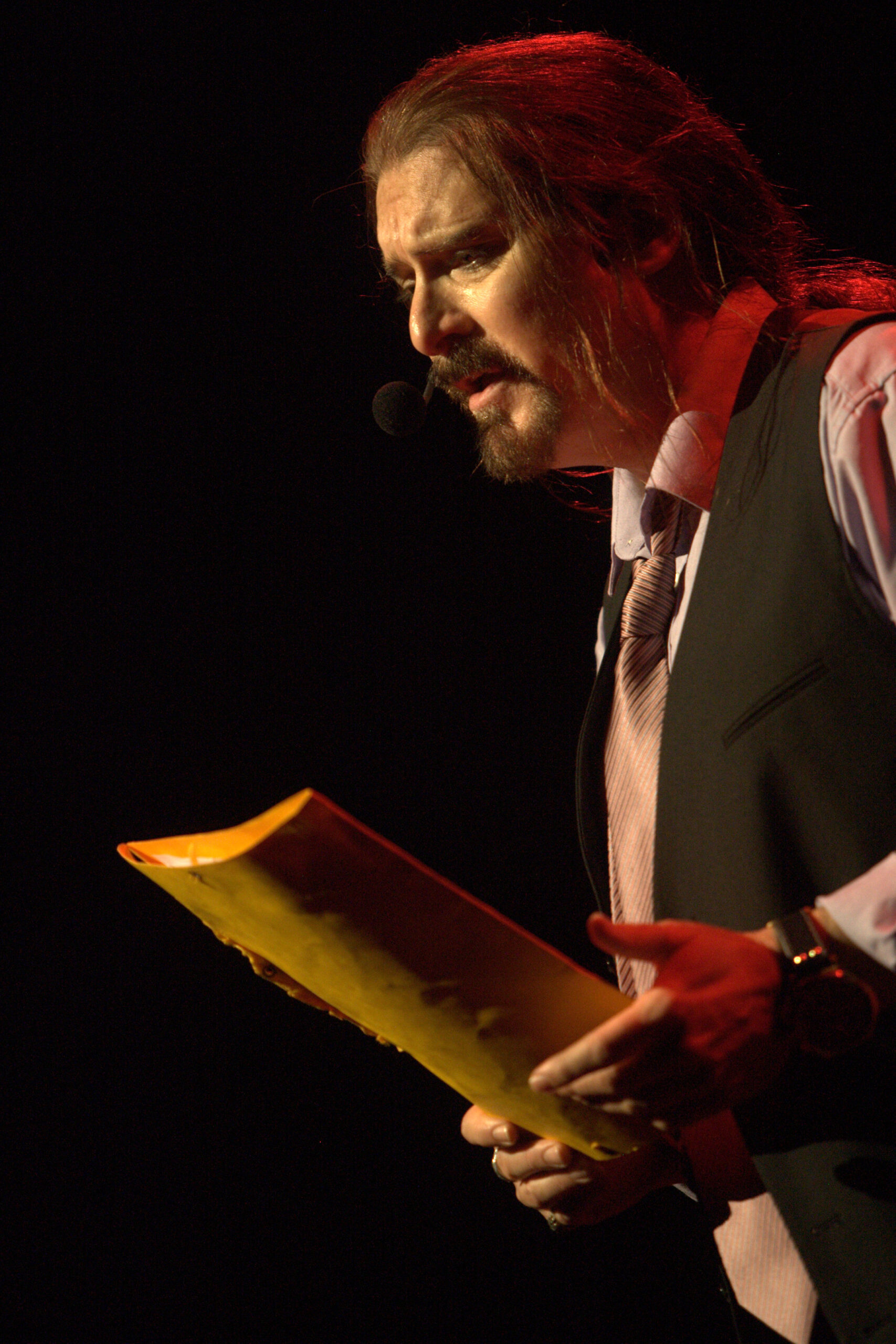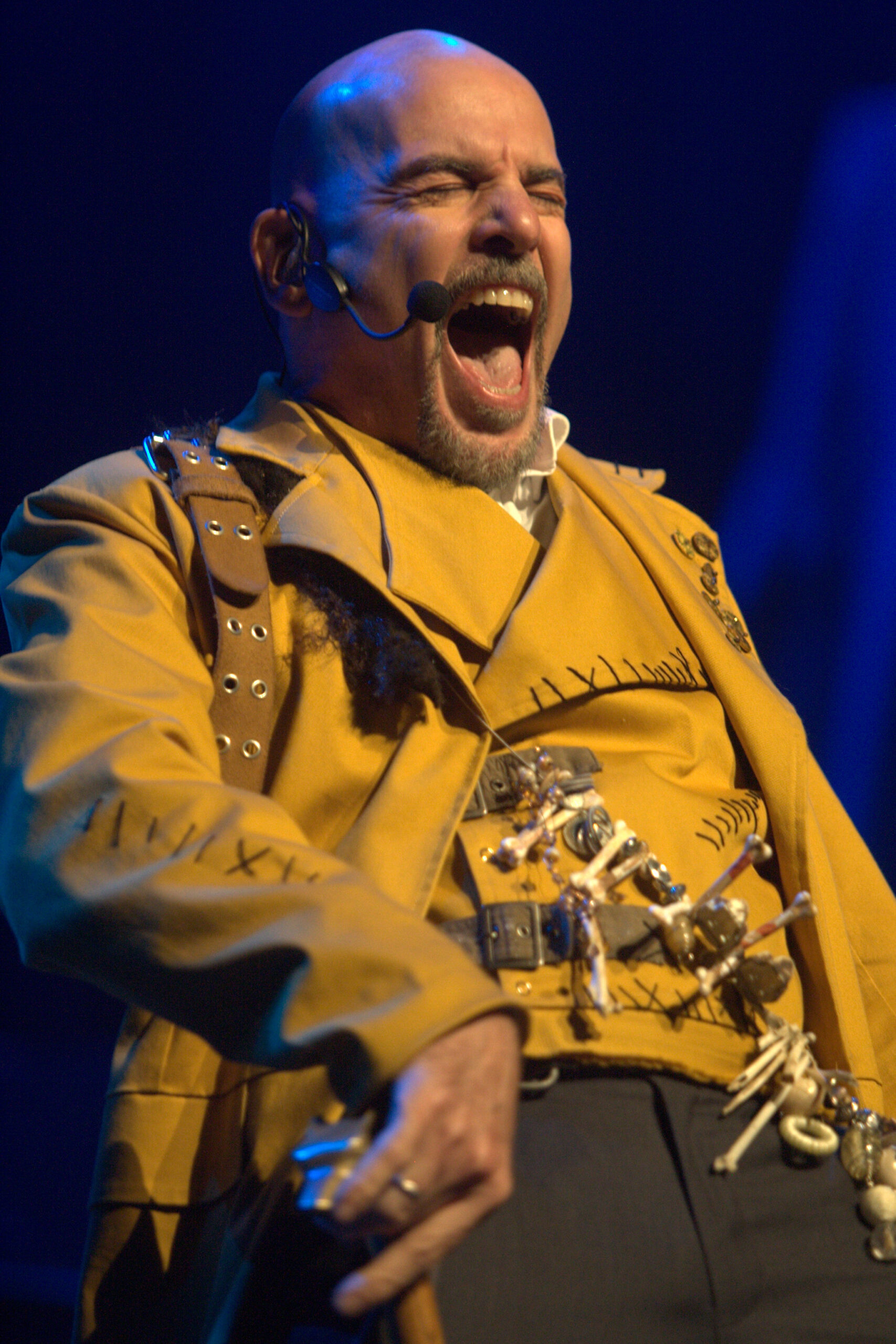 James LaBrie and Devon Graves

Since this is almost the main cast of the album, Ayreon fans from all over the world came to Rotterdam to witness this well performed and professional produced theatrical rock musical about a man who has slipped into a coma after being involved in a car-crash. In two acts (each one hour and in between a little pause) the audience is under the spell of all the vocalists who are dynamically presenting different emotions and characters, not only by singing but with acting and interacting as well. They move constantly on a two level stage, between stage props, a hospital set up and around a smashed car.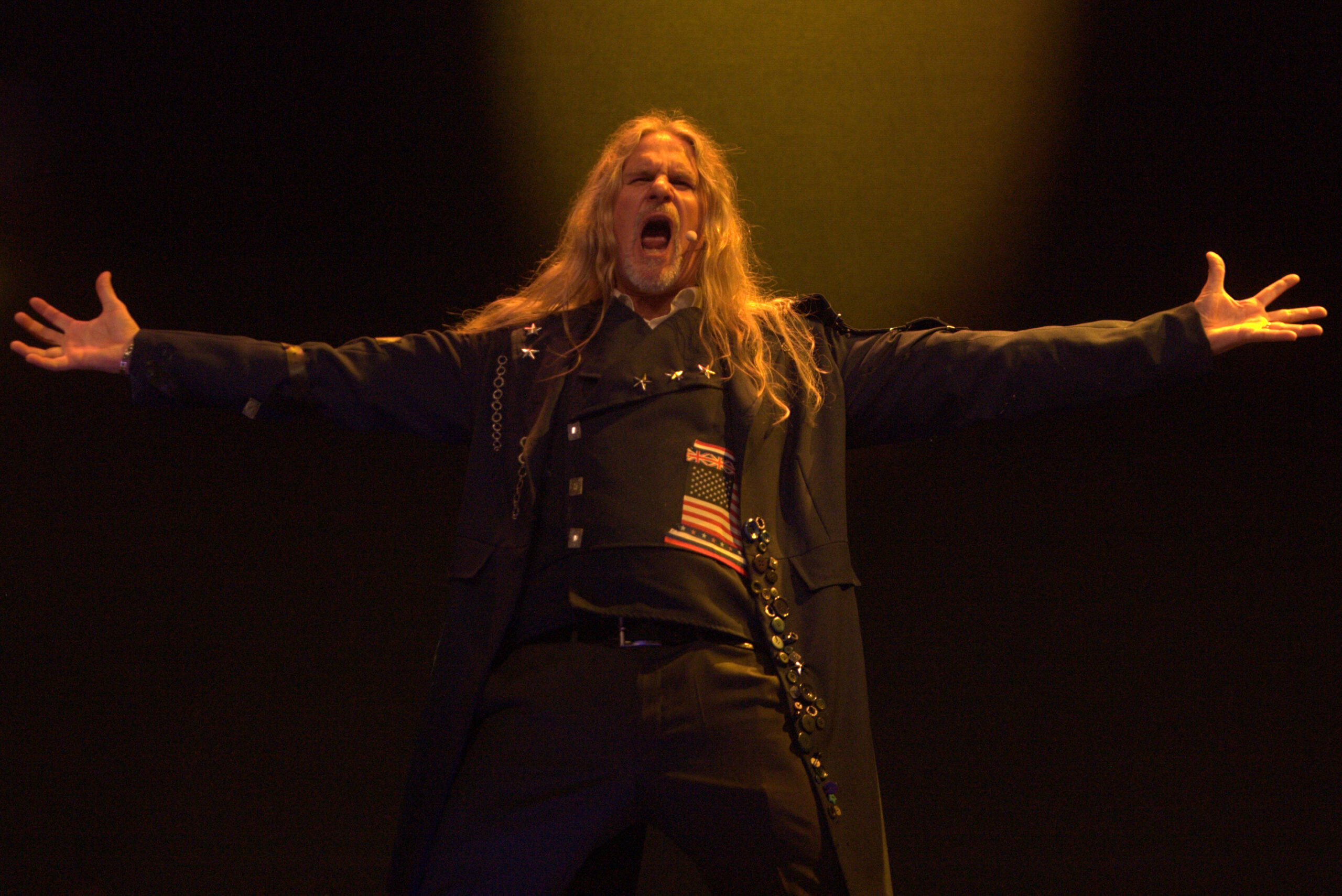 Magnus Ekwall

A good singing and acting hospital cast, the very enthusiastic nineteen-piece Epic Rock Choir, who are also very smart deployed as extras, and a suburb playing rock band, who gets cool spotlight moments during the show, guide the performers through the story. The suitable stage light, the colourful costumes and once a while video projections finish the job.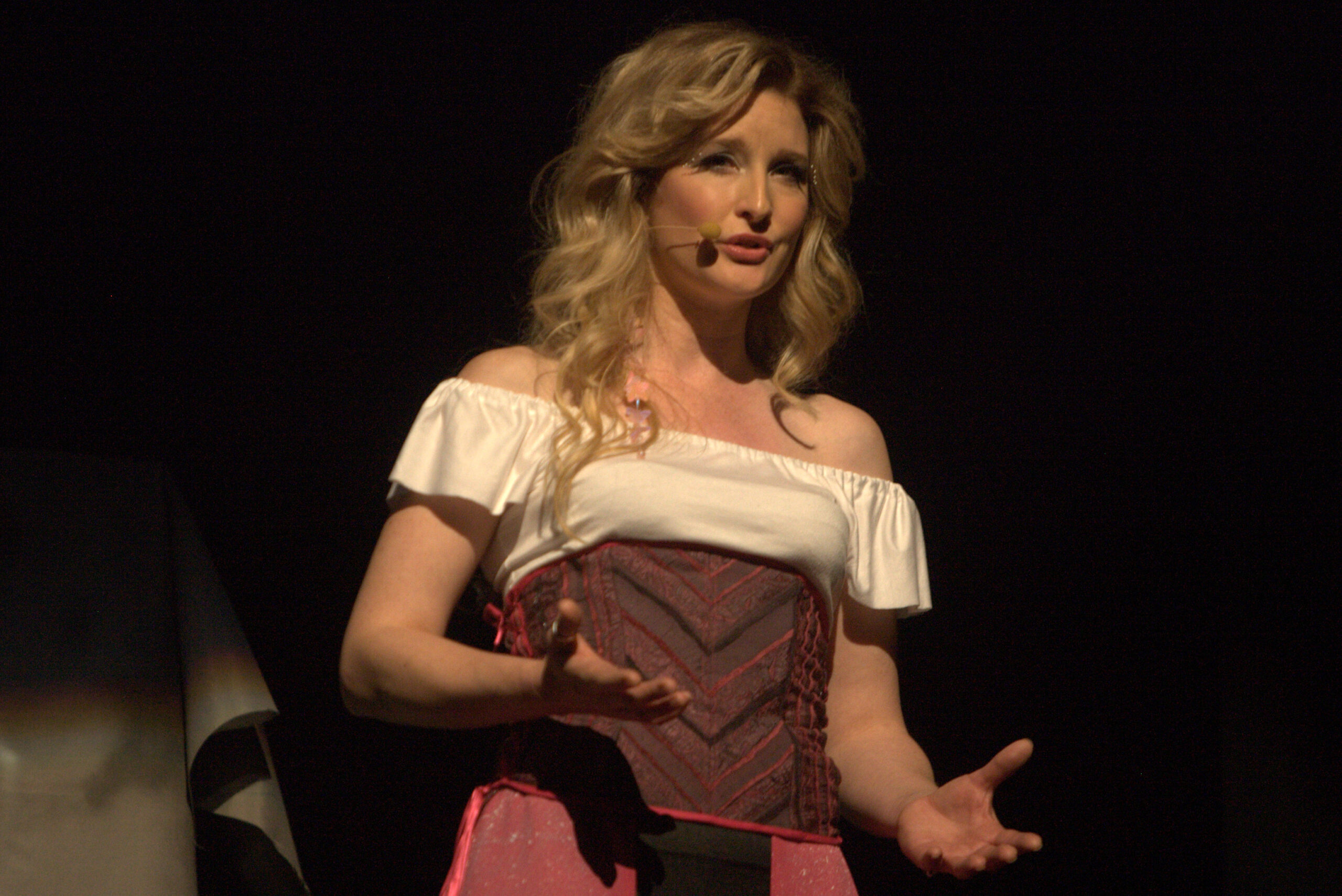 Heather Findlay

The moment the show was over there was just one right thing to do: a standing ovation. On top, as an encore and funny twist, creator Arjen Lucassen stepped out of an alien like bubble. Bravo!
—
Find out everything you want to know about Ayreon's The Human Equation Theater Experience here or check Facebook.

All photo's by Bert Treep