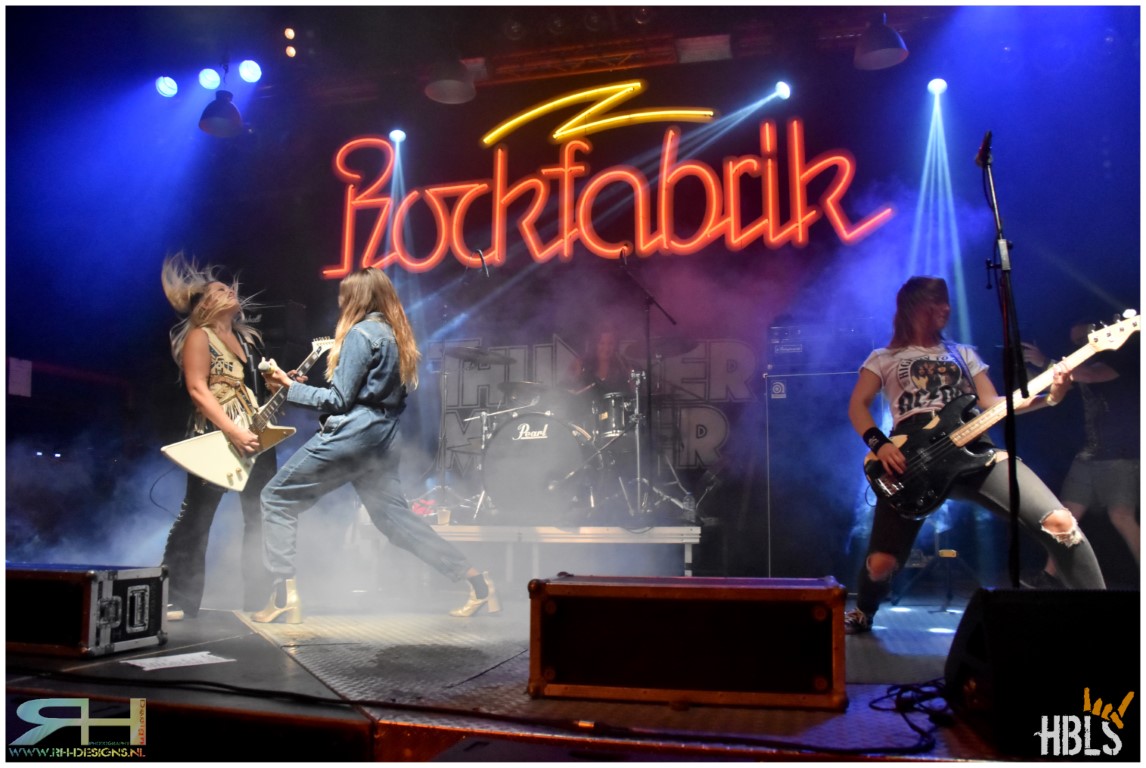 THUNDERMOTHER
Ubach Palenberg [DE]-Rockfabrik-9 September 2020
Thundermother from Sweden decided to take their latest album 'Heat Wave' on the road and also do a tour which brought them to the 'Rockfabrik' in Ubach Palenberg last Wednesday. Much to the enthusiasm of HeadBangers LifeStyle's Raymond Helebrand who witnessed a very inspired (but also a little weird) show. He came back with a personal review and cool photos.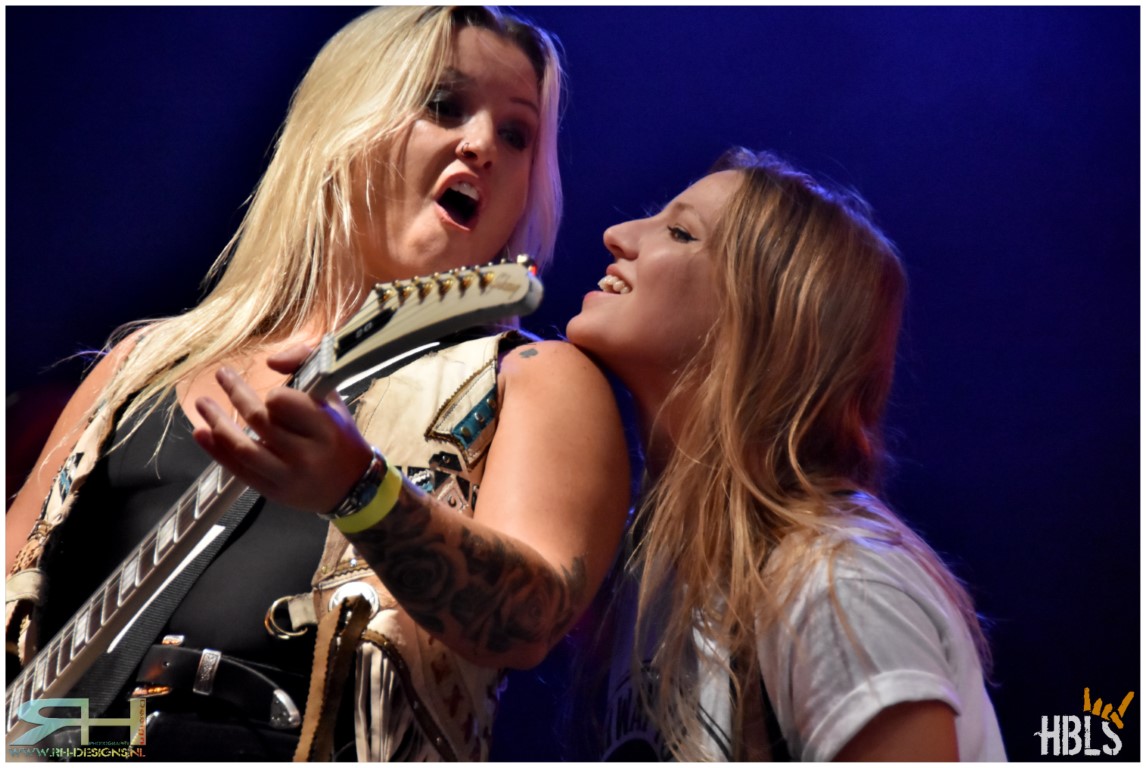 Wednesday September 9th, it finally happened and to be honest, I did not expect to see another kick ass live show in 2020 because of this bloody Covid-19 pandemic. It has been 6 months since the last live gig I attended this year, and believe me, it kind of feels like I am a kid that goes to the candy store for the first time in a while. Besides great initiatives like live streams from complete live shows to the acoustic from home things, there was little to see on the live front.
Thundermother however has the guts to pull of live gigs in the middle of this world wide madness, promoting their 2020 release 'Heat Wave'.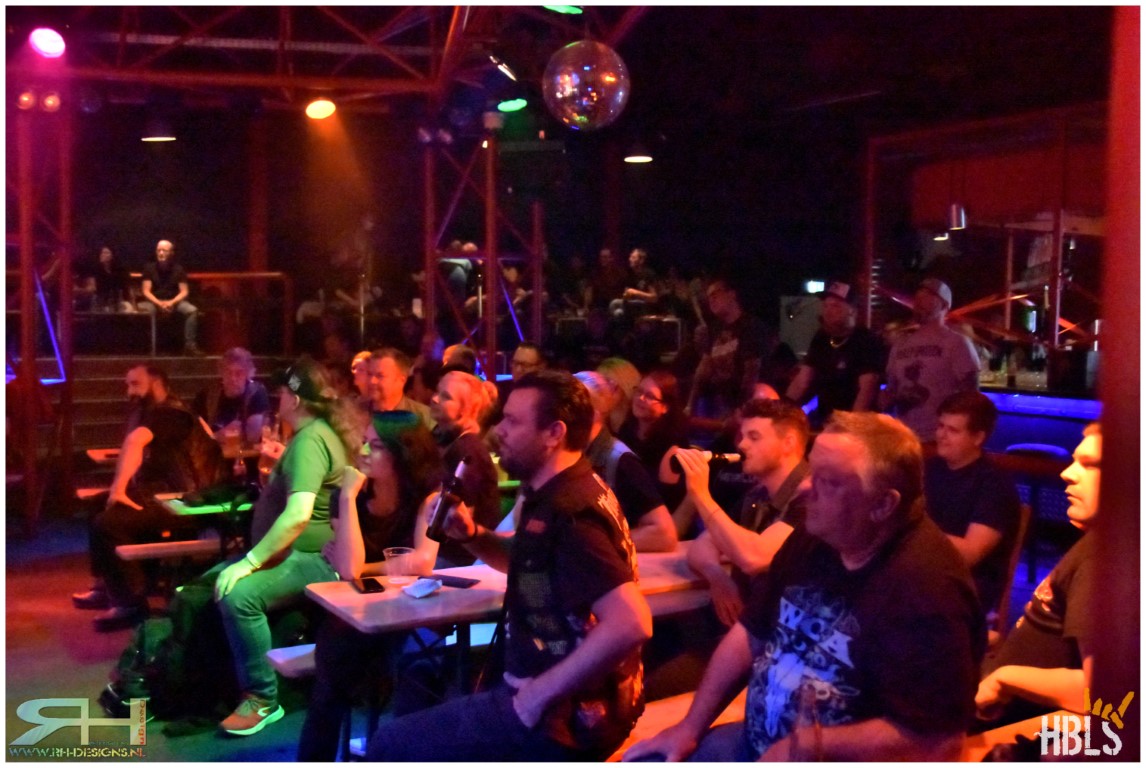 Yes, it is all different. No sweaty headbangers in front of the stage but people sitting down. I have visited the Rockfabrik in Ubach Palenberg numerous times before today but never like this. Everything was arranged well and even wearing a face mask when entering the venue, was only required on the way to the seats. It was kind of an October fest feeling, only with great music. Every visitor had a good view of the stage and as a photographer it was even permitted to shoot front stage (with face mask), but hey, as long as it is possible to attend a gig that does not bother me at all. The venue can normally host about 500 guests but tonight they only used approximately 1/5 of that capacity. So a big shout out to Rockfabrik for organizing tonight's show!!
At 8.30 P.M. the ladies of Thundermother kicked off with ,,Whatever" from their previous release, the 2018 self titled 'Thundermother'. Followed by ,,Thunderous" from the 2014 debut album 'Rock 'n' Roll Disaster'.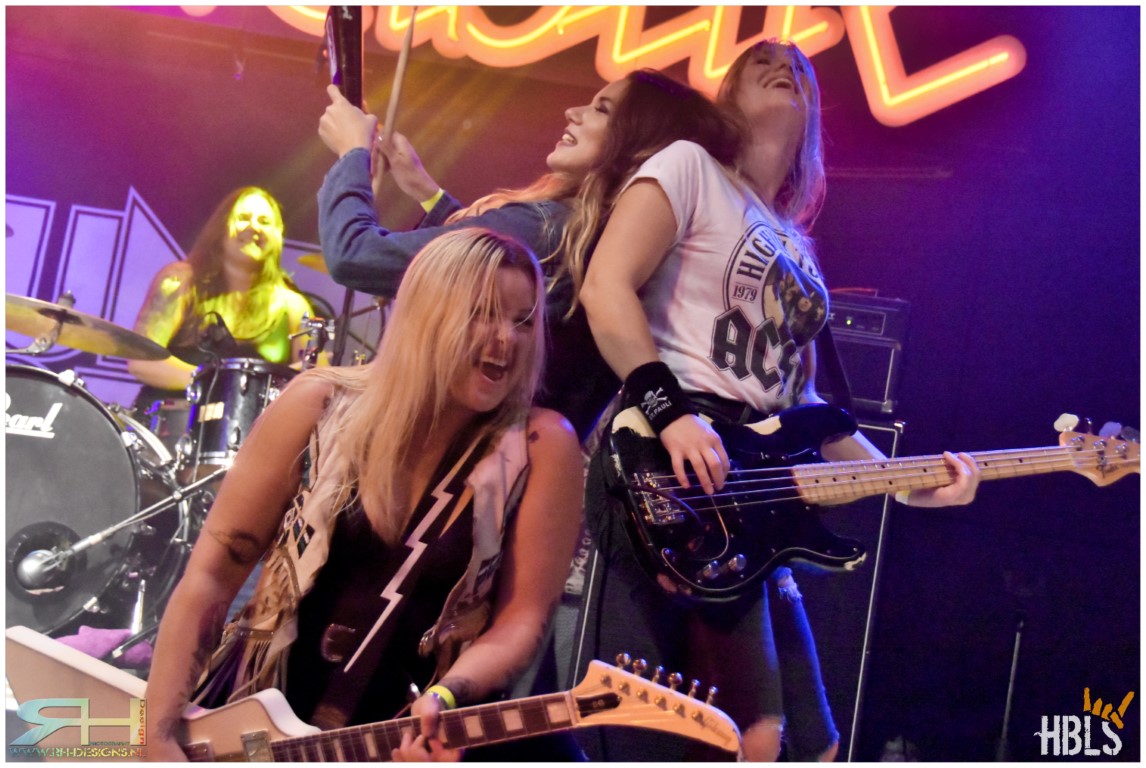 From the start it was clear that these ladies from Sweden, Filippa Nässil – Guitar, Guernica Mancini – Vocals, Emlee Johansson – Drums & Majsan Lindberg – Bass, came to Ubach Palenberg with only one message "You Can't Stop Rock 'n' Roll". Damn these ladies were on fire and sounded like a well oiled 16 valve engine.
They continued with ,,Loud And Alive" and the title track of the new album ,,Heat Wave" followed by ,,Racing On Mainstreet" and the 2016 single ,,Hellevator". For the ones that did not get it with the first songs: these ladies mean business. The sound is good and it is great to see a band having such a great time on stage.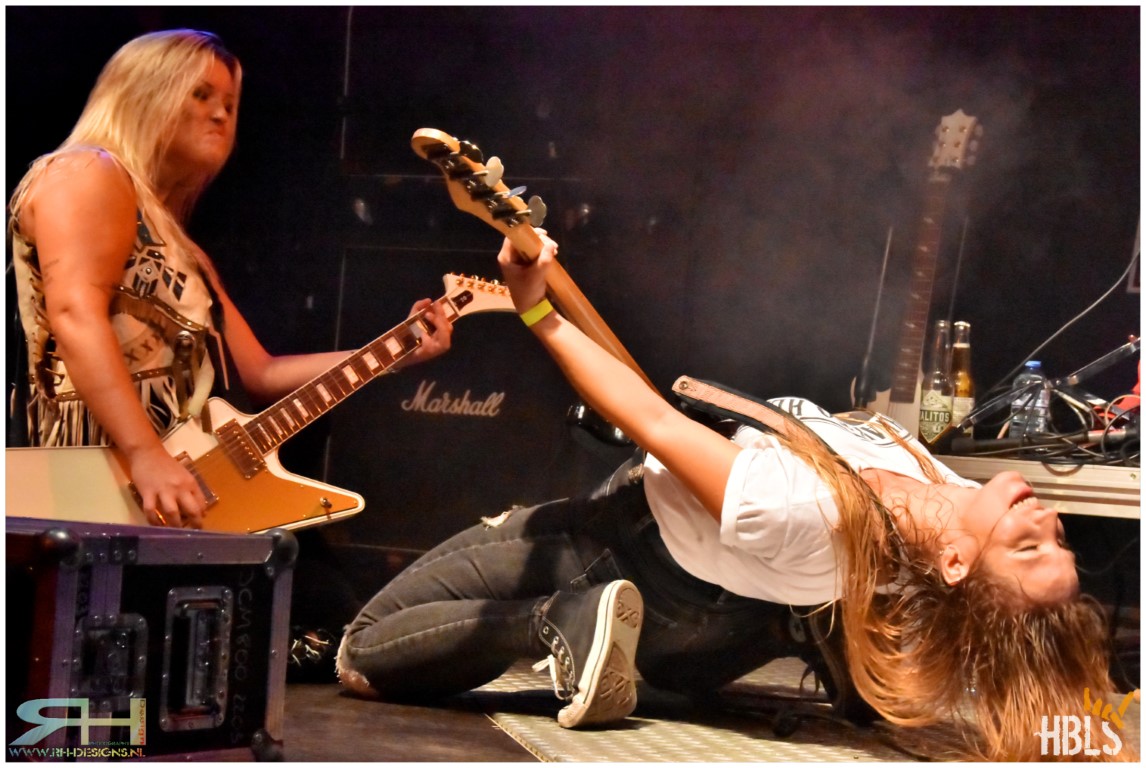 ,,Into The Mud", the 2015 single ,,It's Just A Tease" and ,,Dog From Hell" are next. ,,Deal With The Devil" has a great Motörhead vibe to it and yes, bands like Motörhead and AC/DC did most certainly influence this band but they absolutely have an identity of their own. Thundermother is a hard working band with a talent to write great grooving tunes and the vocals of Guernica are the icing on the cake. Besides these qualities the band manages to put on a great live show with Filippa even jumping off the stage much to the surprise of a lot of attendees. The crowd most certainly did get value for money tonight.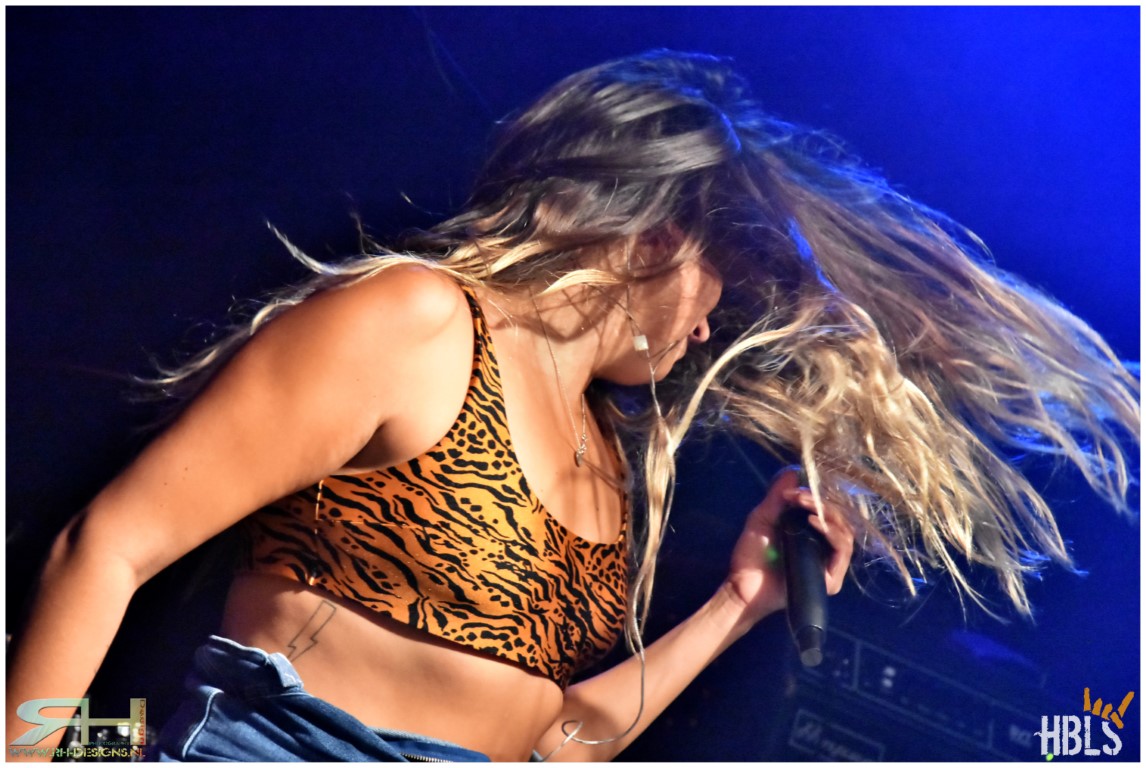 ,,Shoot To Kill" concludes the first part of the set but within a few minutes the band is back on stage for the encores, starting with great versions of ,,Revival" and ,,Somebody Love Me". Again no showing off but pure rock 'n' roll and before they conclude with the thundering ,,Driving In Style", Guernica promises us that they will join the crowd for photos and autographs after the show.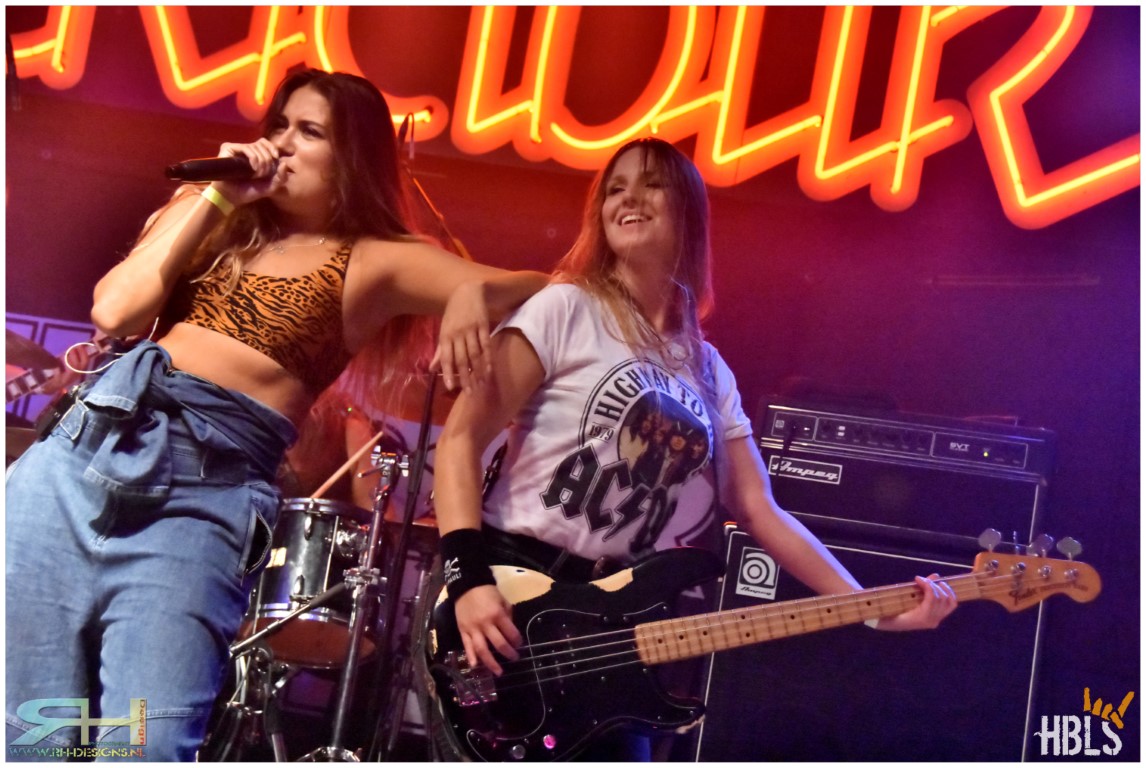 And yes, soon after the show the four of them were to be found at the merchandise stand. They really took their time for the fans. Signing stuff, taking photos, the whole deal. A yes, off course the face masks were on but that did not stop the fans and band from having a good time.

My conclusion. I have seen an amazing live show from a band with a great new record in the pocket. Proud to promote it with their heart and soul, nothing can stop them from doing that, not even this shitty virus that torments the world these days. I would gladly attend well organized concerts like this every week and I look forward to see these hard working and talented ladies rock a venue again in the near future. And to the fans of good hard rocking music: go and check out their music if you can.


Filippa, Guernica, Emlee, Majsan…………….. I SALUTE YOU!!!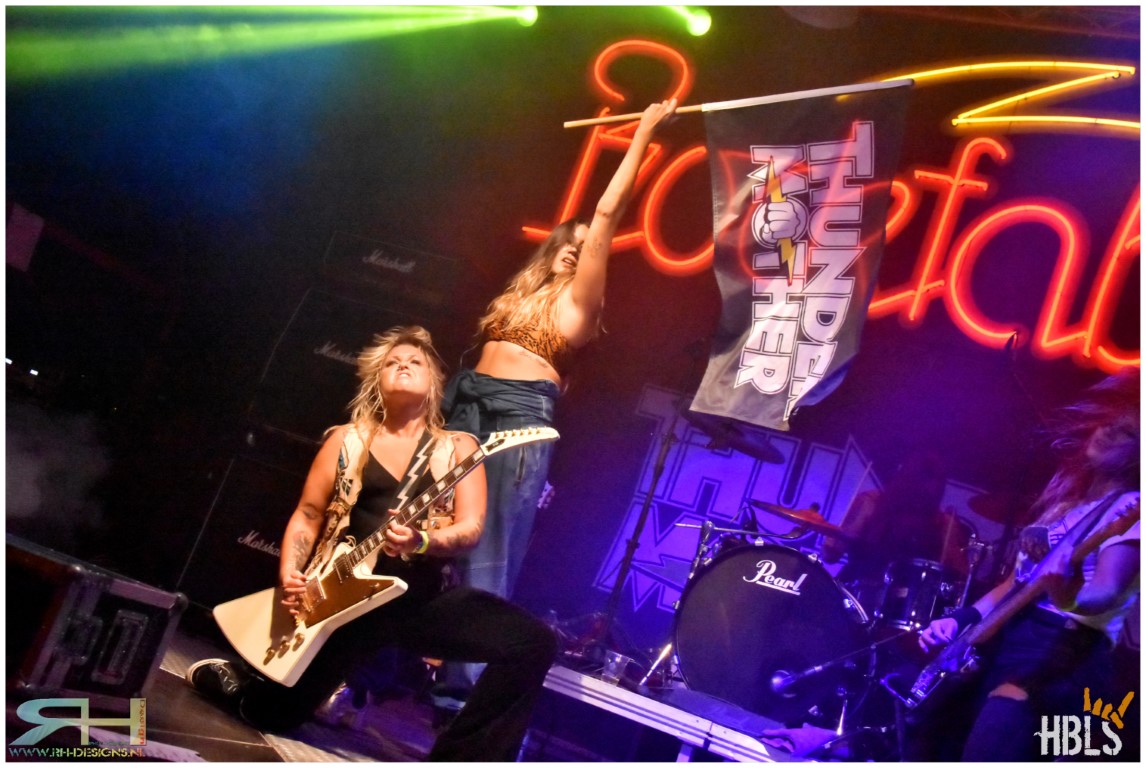 —