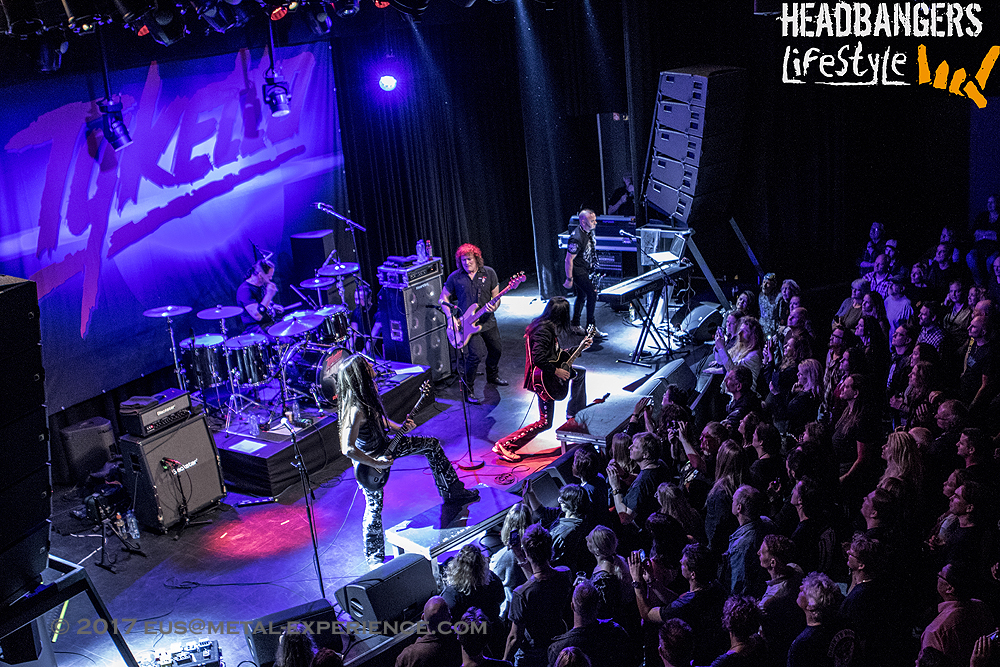 TYKETTO (& support 7 Miles To Pittsburgh)
Zoetermeer (NL)-Boerderij-30 November 2017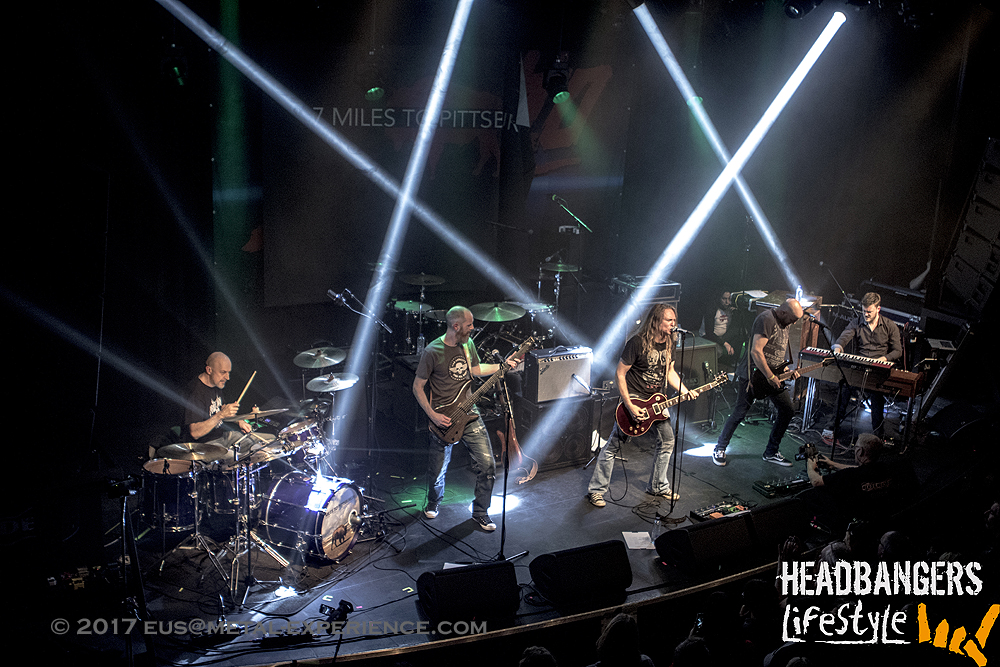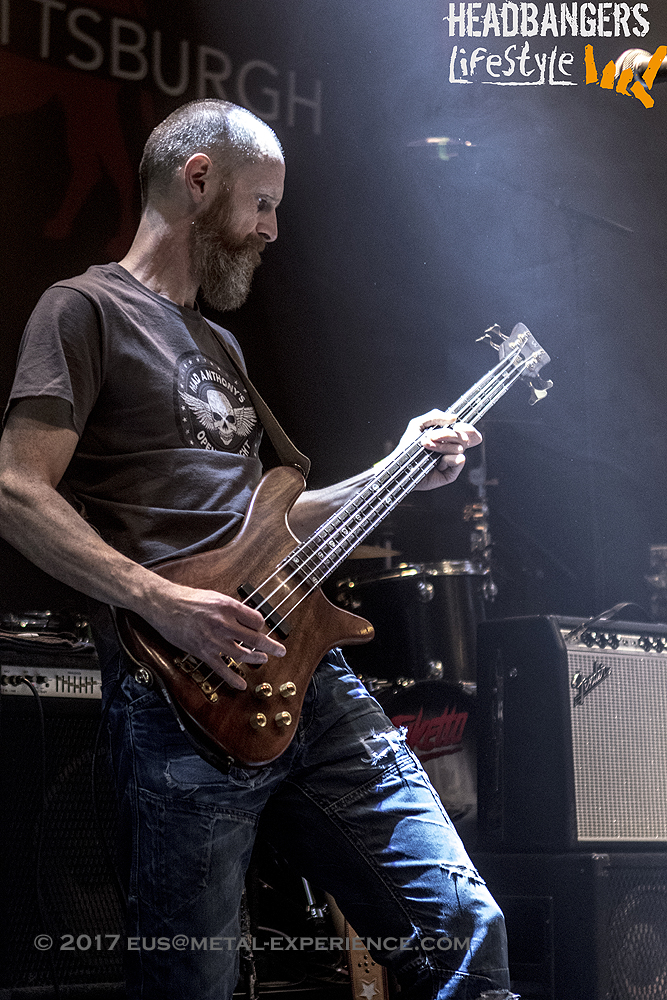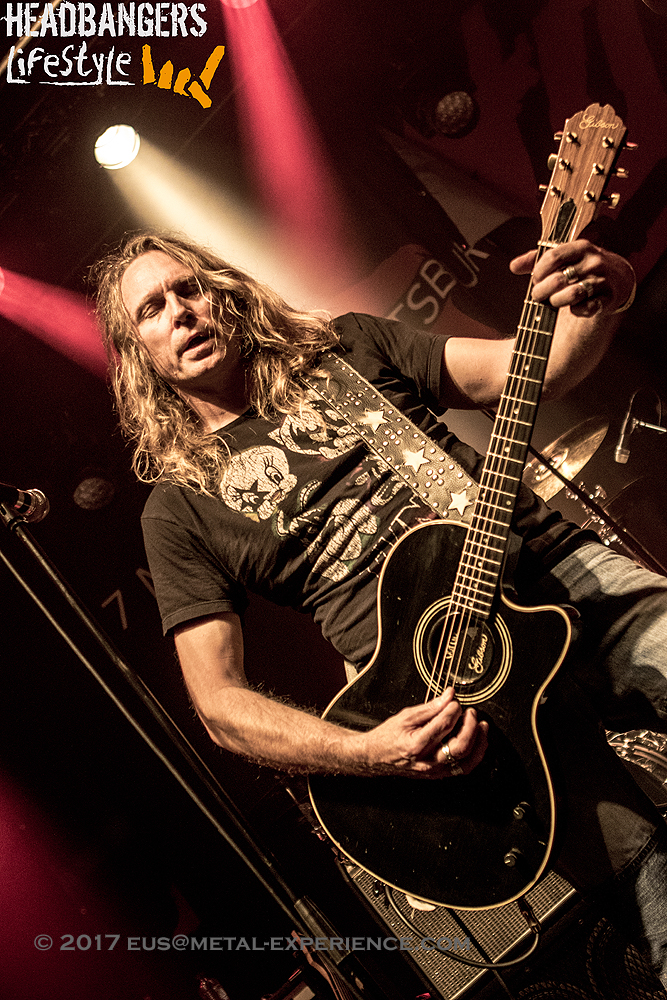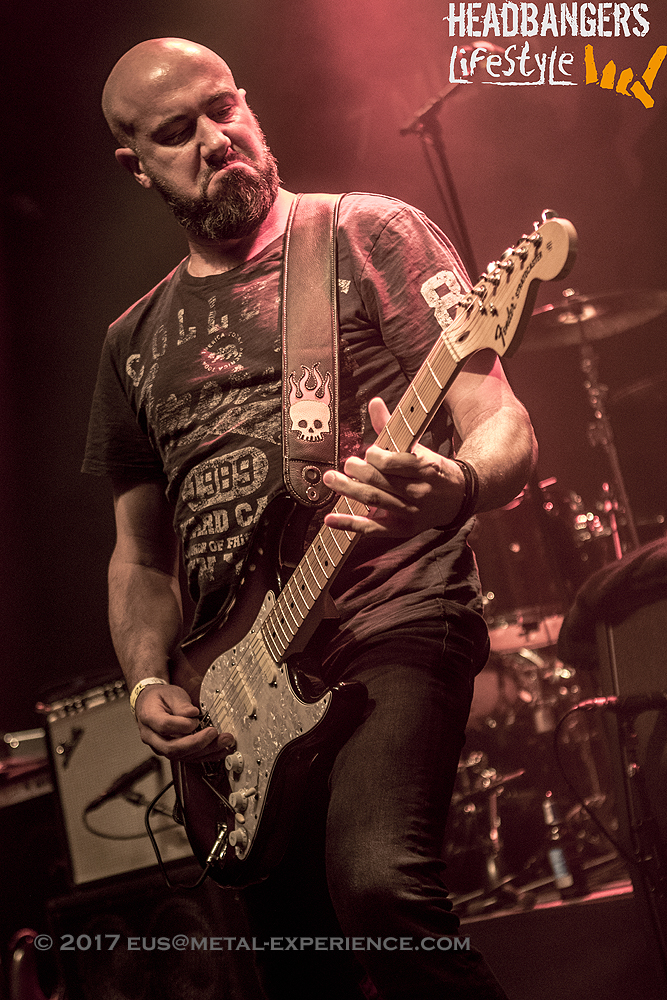 Martin Helmantel – Andrew Elt – Joris Lindner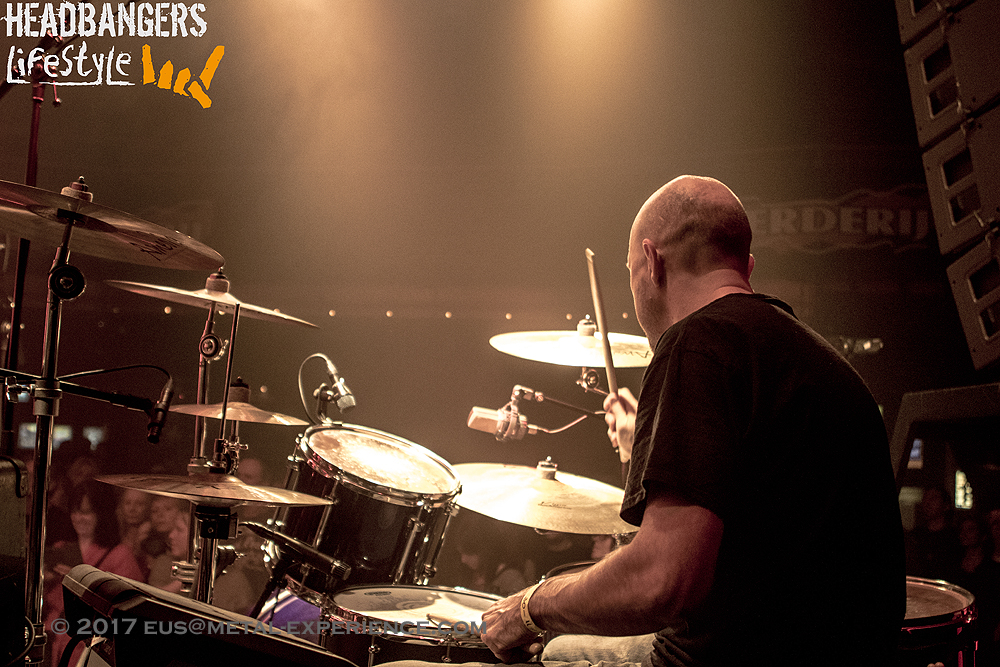 Dirk Bruinenberg

The night starts with the second show of Dutch classic rockers 7 Miles To Pittsburgh. Earlier this year they released their highly acclaimed, self-titled debut album and tonight the audience gets a live version of the album. The core of the band being singer Andrew Elt, guitarist Joris Lindner and bassist Martin Helmantel with drummer Dirk Bruinenberg and keyboardist Remco van Zandtvoort to complete the line-up, plays for 45 minutes and makes quite an impression knowing it is only their second (!) show. They start with ,,Same Size Soul'' and work through the album so we get cool versions of ,,Lost And Found'', ,,Earth Dance'', ,,Imaginary Friend'', ,,If All Else Fails''. The only song that doesn't impress me live is the ballad ,,21 Grams'' mainly because the vocals sound a bit off, but that is my only remark because everything else is fantastic. With great songs and excellent musicianship they promise a lot for the future.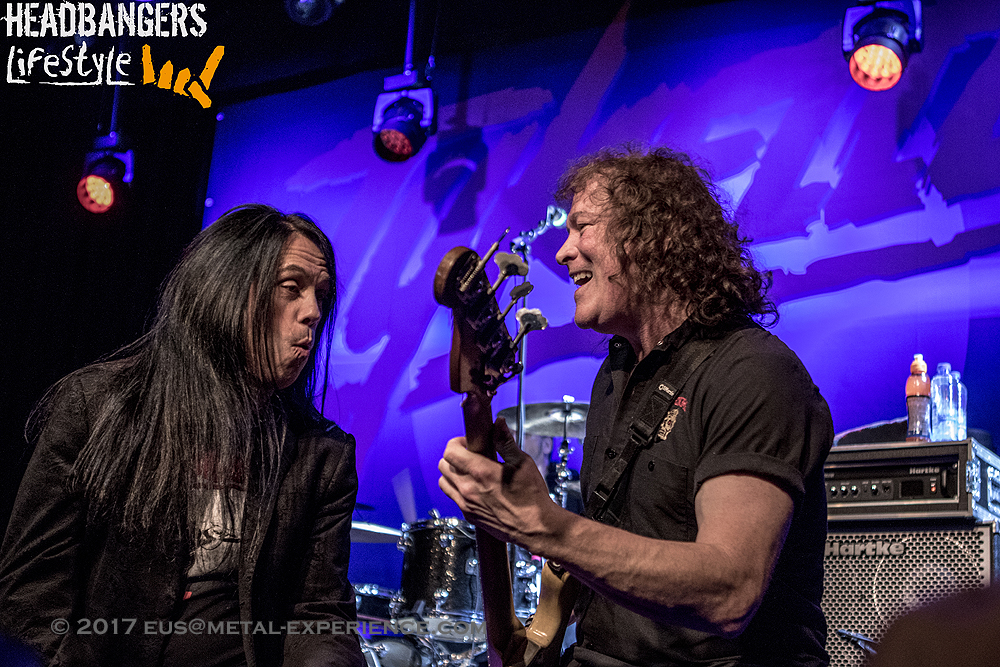 Danny Vaughn – Greg Smith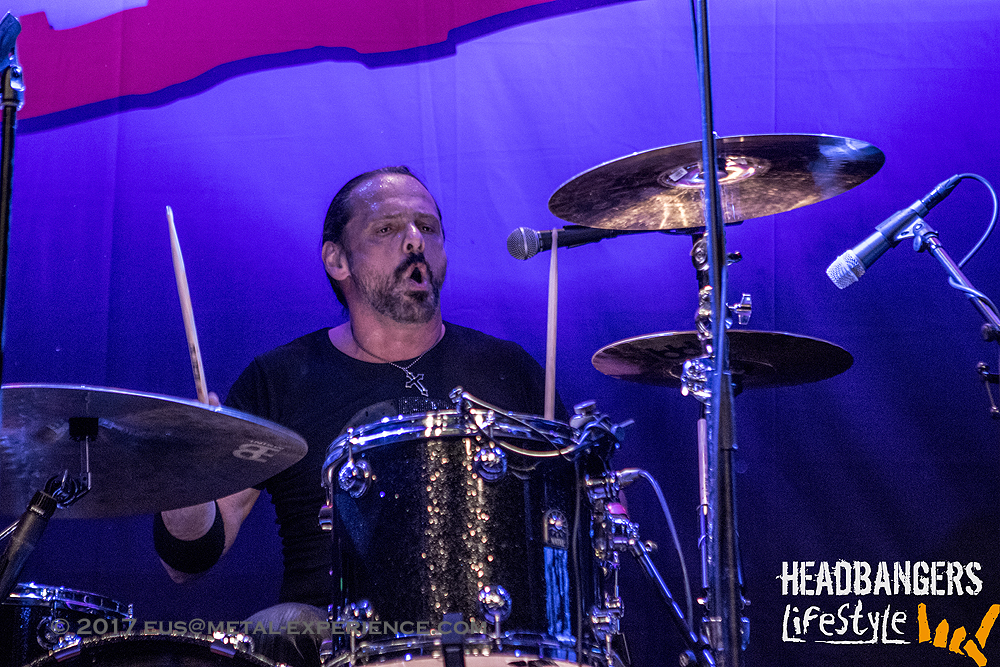 Michael Clayton Arbeeny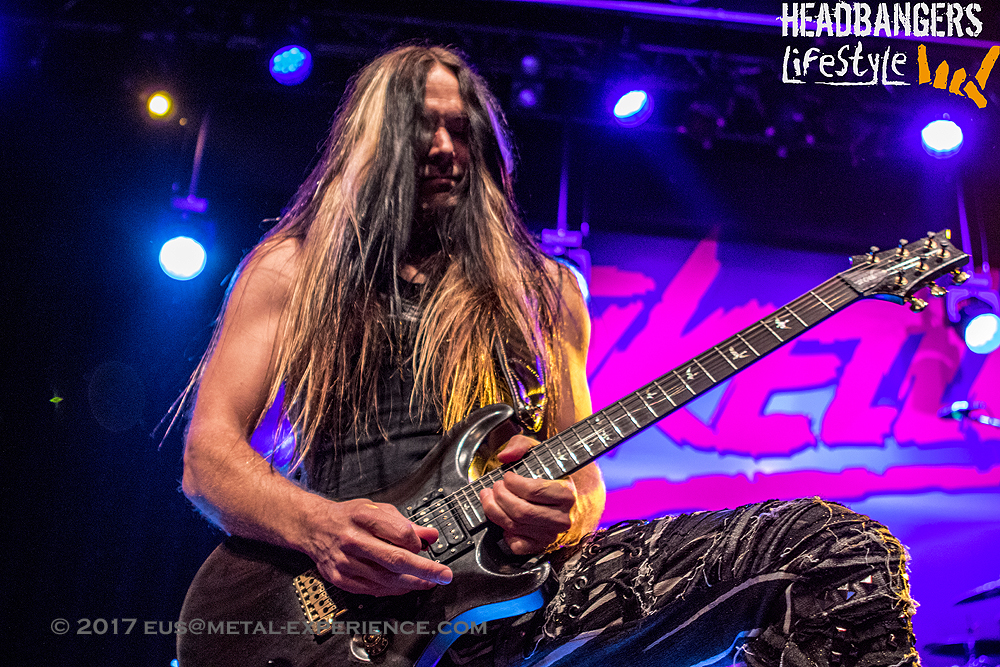 Chris Green

After the changeover it is time for Tyketto. For the second time this year they visit the 'Boerderij' and again they don't disappoint. Danny Vaughn is an incredible singer and a genuine nice guy, and with the other original member drummer Michael Clayton Arbeeny, they surrounded themselves with first class musicians like keyboardist Ged Rylands, guitarist Chris Green, the rock star in the band showing off all the right poses and playing sharp as ever. And latest addition bassist Greg Smith, a veteran who played with Rainbow, Blue Öyster Cult, Ted Nugent and Alice Cooper to name but a few and who fits right in. What a great player and I was not the only one thinking 'hey, is Dave Meniketti playing bass in Tyketto nowadays?' The setlist contains a few surprises with the biggest one being ,,Heaven Tonight'', a song from Danny's former band Waysted. They offer a nice cross section of their albums with songs like ,,Reach'', ,,Burning Down Inside'', ,,Strength In Numbers'', ,,Circle The Wagons'', ,,The Run'', ,,Scream'' and of course crowd pleasers like ,,Seasons'', ,,Rescue Me'', ,,Wings'', ,,Lay Your Body Down'', the beautiful ,,The Last Sunset'' and of course their 'should have been a hitsingle' ,,Forever Young''. They are in Top form.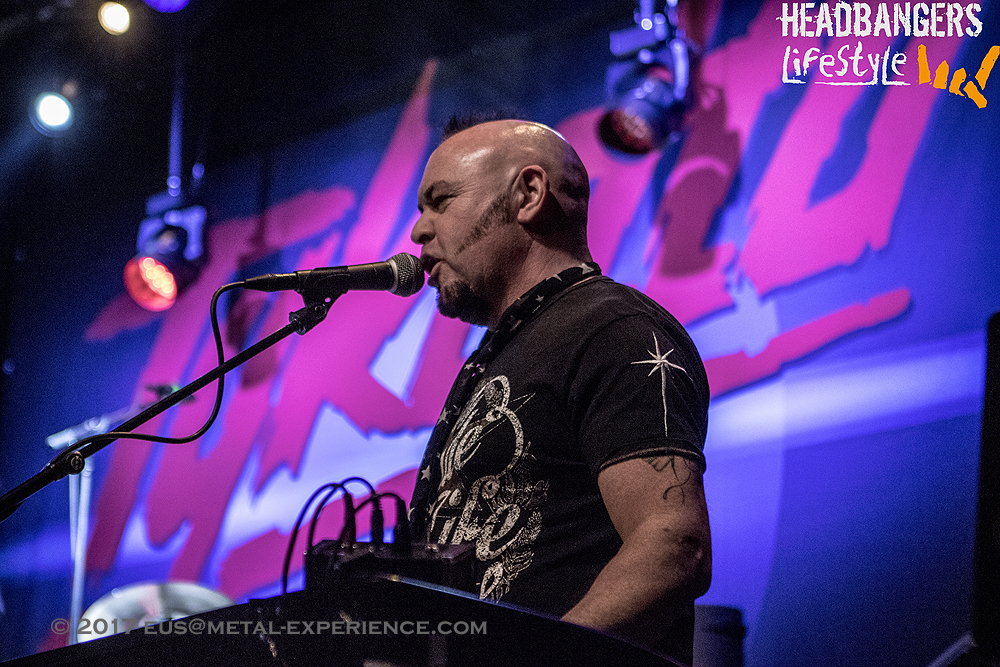 Ged Rylands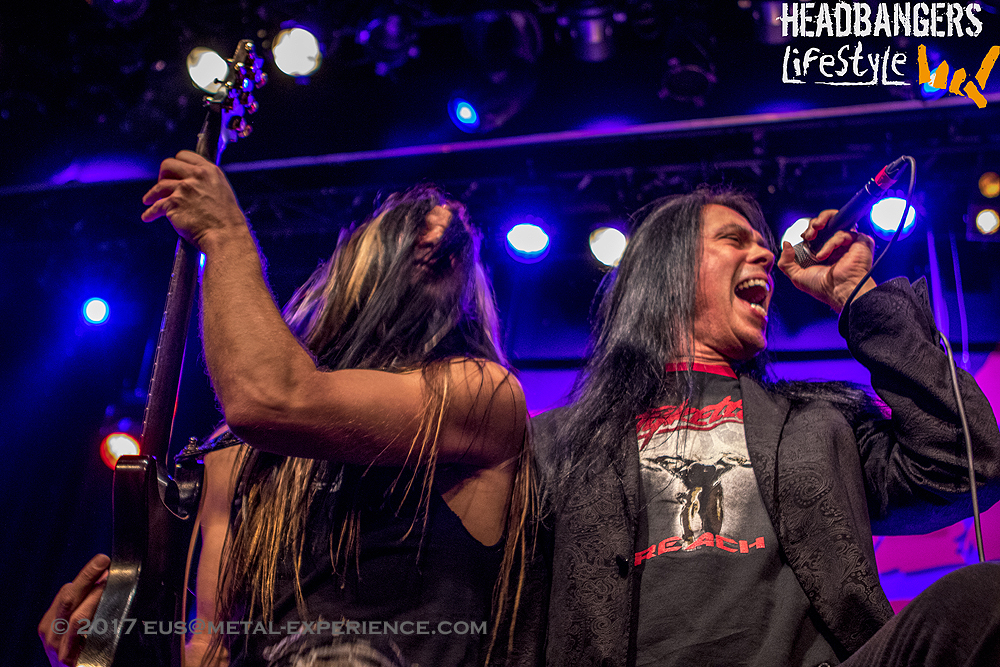 After the show the whole band shows up to mingle with the audience for a talk, autograph or photo and they are in no rush to leave. A meet and greet without having to pay for it, we don't see much of that these days which is a shame. Well done guys!
—
All photos by Eus Straver / Metal-Experience