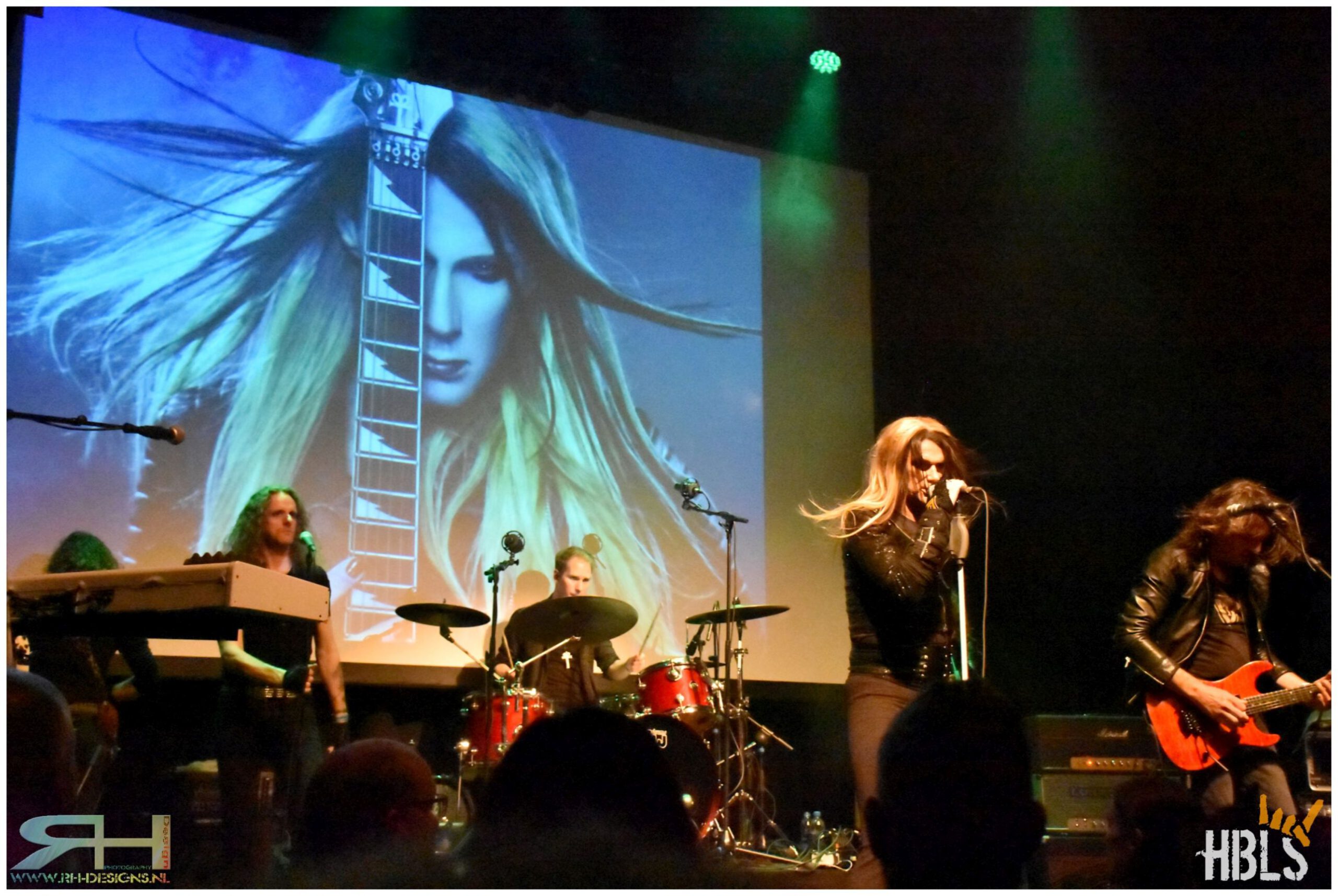 VALENTINE
Heerlen (NL)-Poppodium Nieuwe Nor-24 May 2019
If you start singing the 1991 song ,,Over And Over Again", people will probably recognize it, on the spot. This was the hit that launched the solo career of Robby Valentine. What most people don't know is that he never stopped putting out great records since then and has built a very impressive catalogue of music over the years. So he is most definitely not what is called a one hit wonder. A genius multi-instrumentalist and composer would be a better fit. Why this man is not selling out arena's is a big question mark for me.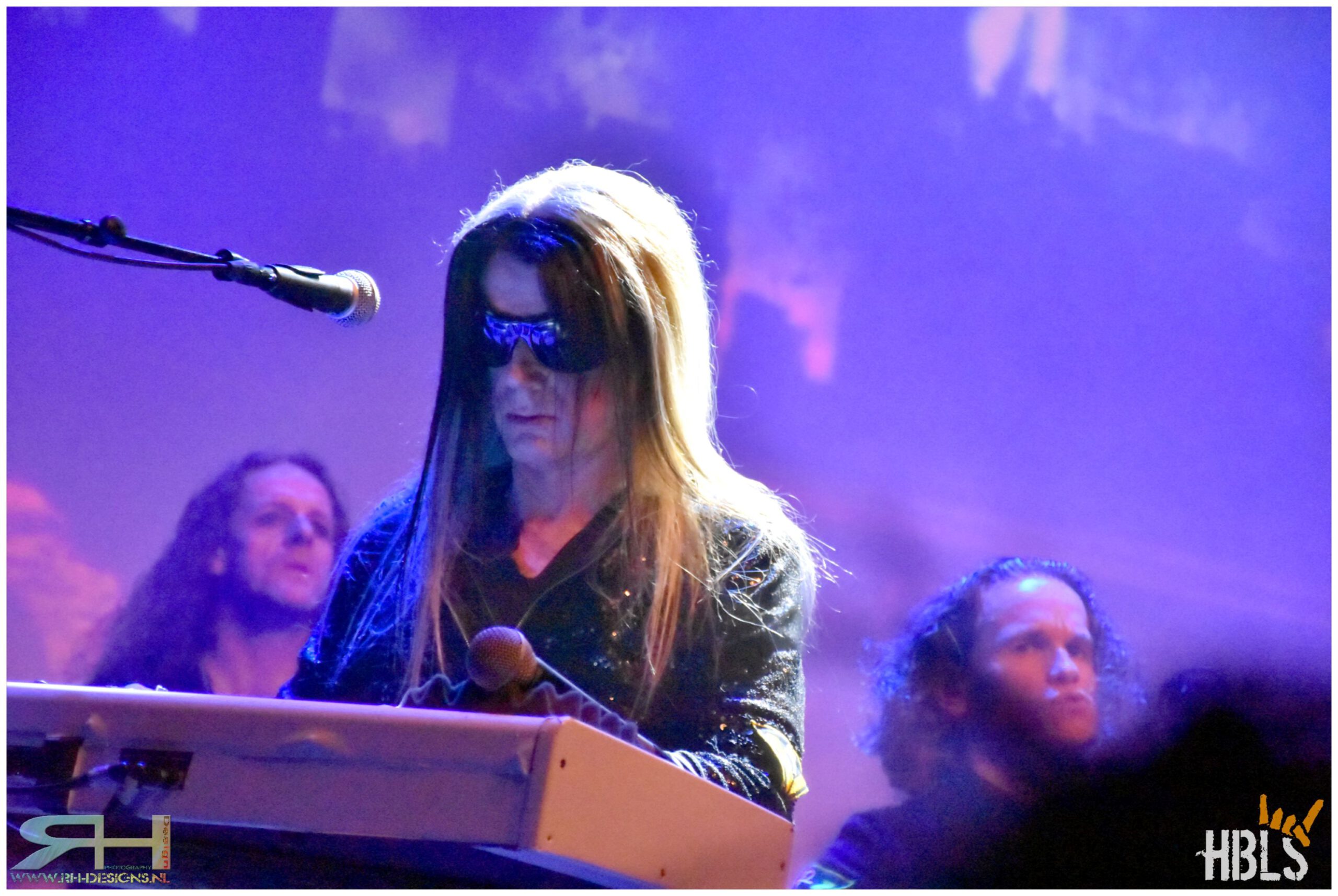 Tonight Robby Valentine and his Alliance came to the Nieuwe Nor in Heerlen. And of course I had to attend this show because a Valentine show is not something you can witness every day. Simply because they are very occupied with tribute to Queen gigs these days.

If you ask me, this should be different, as Mr.Valentine has put out a great amount of music, that has a right to be heard and seen live!!
With around 125 visitors, the attendance is a bit on the low end tonight, but the people that were there got good value for their money. Some folks drove more than three hours just to be at this show, that is how loyal Valentine fans are!!!


A few minutes after 8.30PM the lights go out and the ride is about to start. The big visual screen starts the countdown of one minute and ,,The Alliance Theme" can be heard followed by ,,Judgement Day". It is clear immediately, that the band is in a great shape and are excited to play a real Valentine show as well .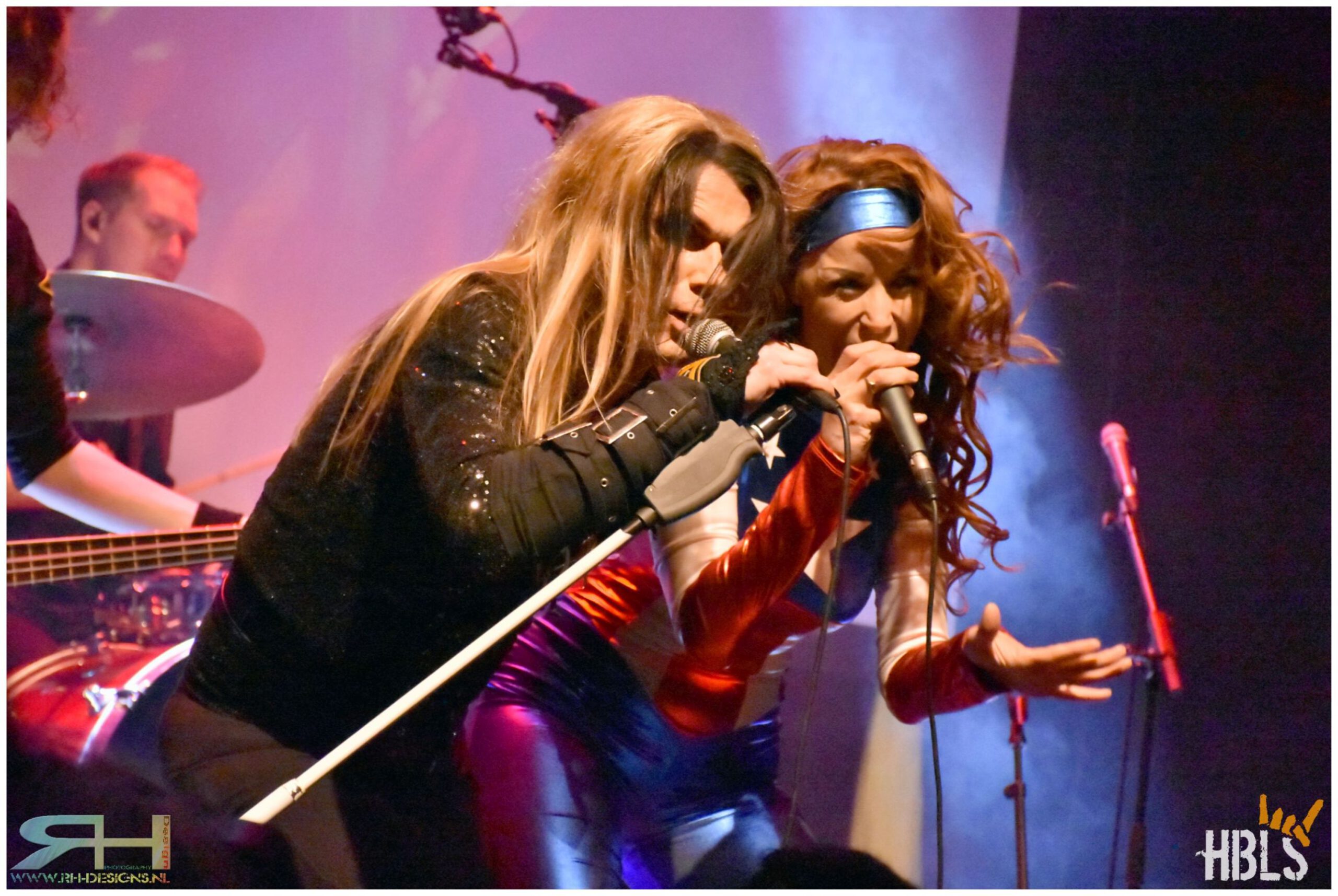 Next on the menu is ,,Sons Of America" with singer Maria Catharina making an appearance as the female Captain America and showing her great vocal skills.

Just being into the show for the first songs and the first highlight was in the pocket already.
The whole show is well orchestrated and slick. The sound is good, beside some minor technical errors, the visuals are great & the band is on fire. Some people in the crowd complained a bit about the backup orchestration, but so what!! So many bands nowadays do that. The main thing is that we got to see a great show.


We continue with ,,Running On Empty" and the very personal ,,Dear Dad", accompanied by visuals of a young Robby and his father. Goosebumps.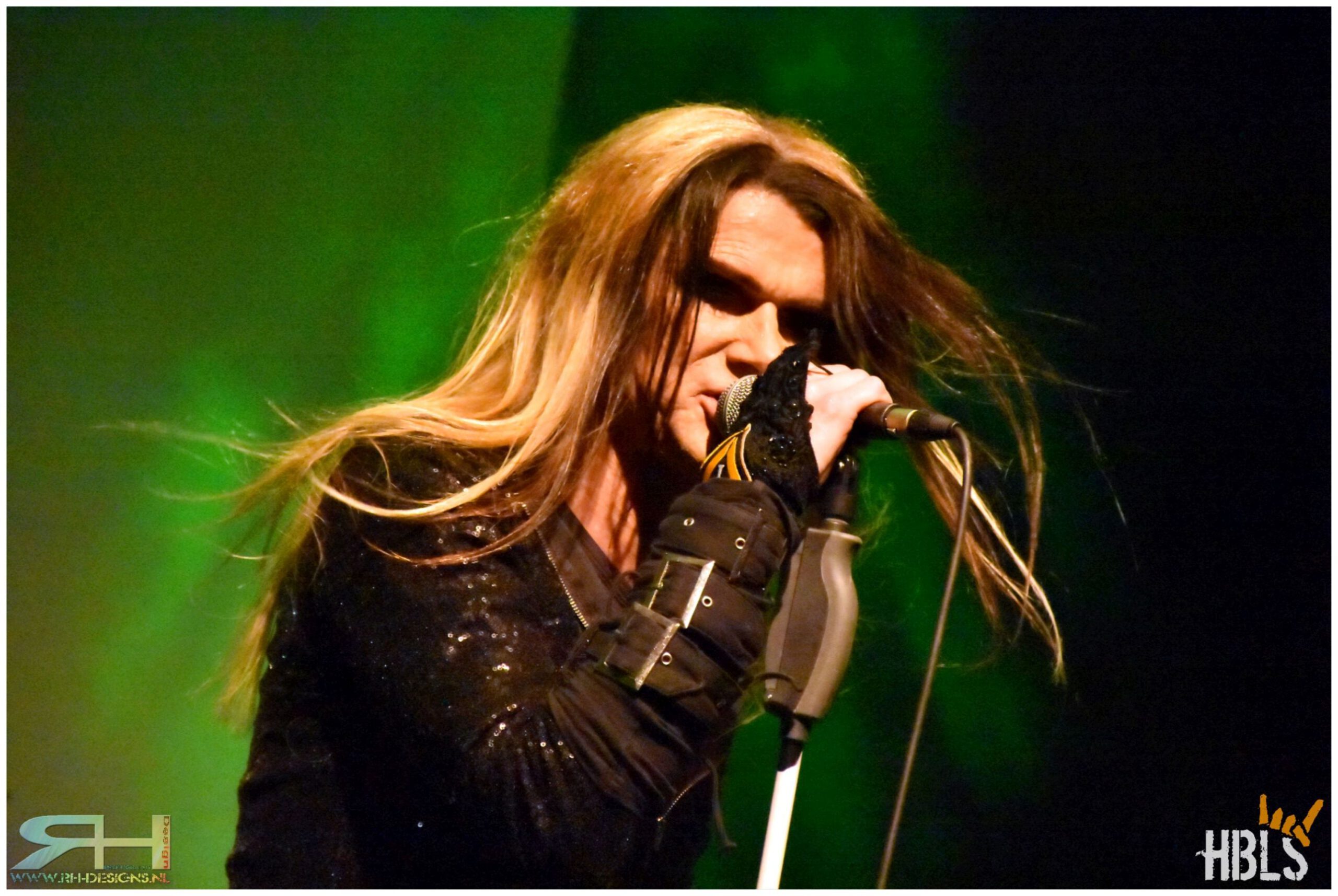 ,,Fear Of Heights", ,,Deadbeat Boy", David Bowie's ,,Life On Mars", ,,Soldiers Of Light", guide us to another very personal moment in the show, ,,Eleanor Robyn" which is accompanied with visuals from the Valentine family collection. This shows how much this man loves his daughter and wife. The proud looks of Maria (also Robby's wife) looking at her family at the end of the song can only melt your heart.

Guitarist Paul Coenradie gets the room to shine now for a solo that leads us to the next songs ,,Save Myself", ,,Angel Of My Heart", ,,Black Dog" and ,,Masters Of Our Minds". It is clear that most of Valentine's songs are very close to his heart and personal. This man speaks with his lyrics and music and with every song he wants to express his thoughts and emotions about things running through his mind.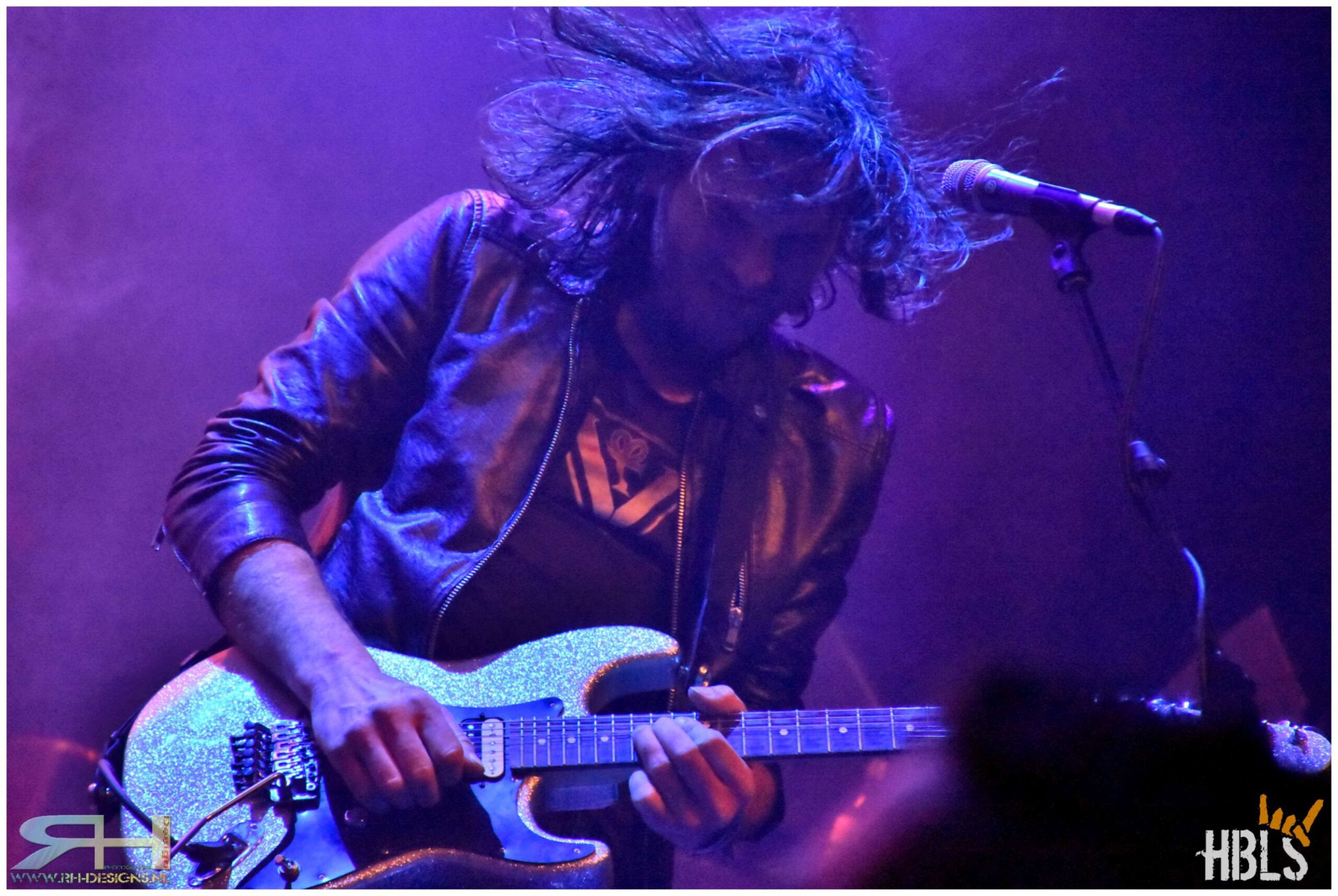 The Alliance members do a great job, and all are excellent musicians. Luuk van Gerven (bass), Jan Willem Ketelaers (vocals), Paul Coenradie (guitar), Mark van Reusel (drums), Maria Catharina (vocals). ,,Bizarro World" is next on the list and the before mentioned hit ,,Over And Over Again" concludes the regular set for tonight.
For the encore Robby treats us with well played versions of ,,Black Rain" and ,,Remember Who You Are" after which a satisfied band leaves the stage.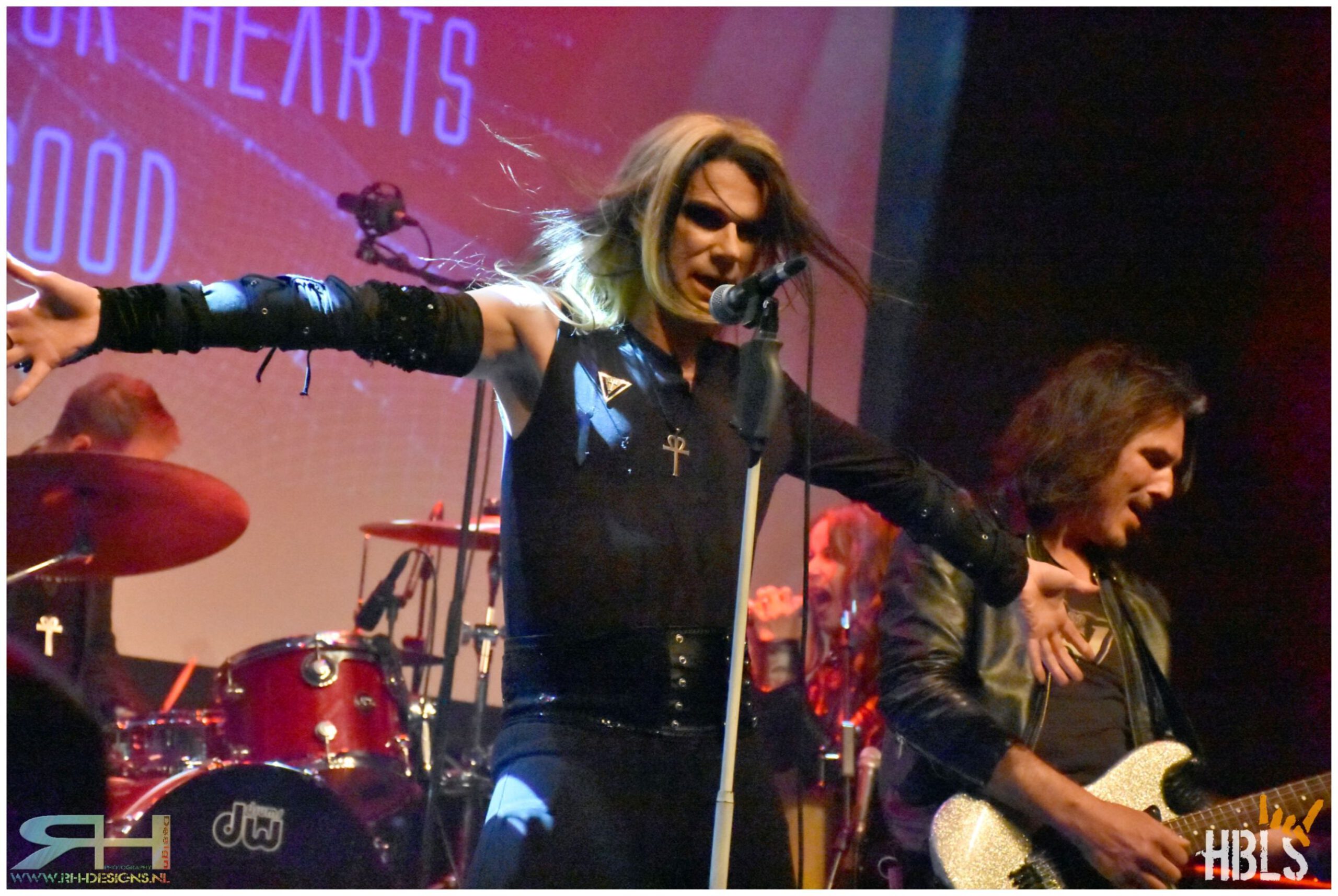 At the end of the evening I could only come to the conclusion that I had witnessed a very good rock show, with Mr. Robby Valentine as the man who is kind enough to give the other members of the Alliance more than enough room to take their moments on stage. This man lives for his music and is also proud of the people around him. A true artist who deserves an audience bigger than tonight's.
—