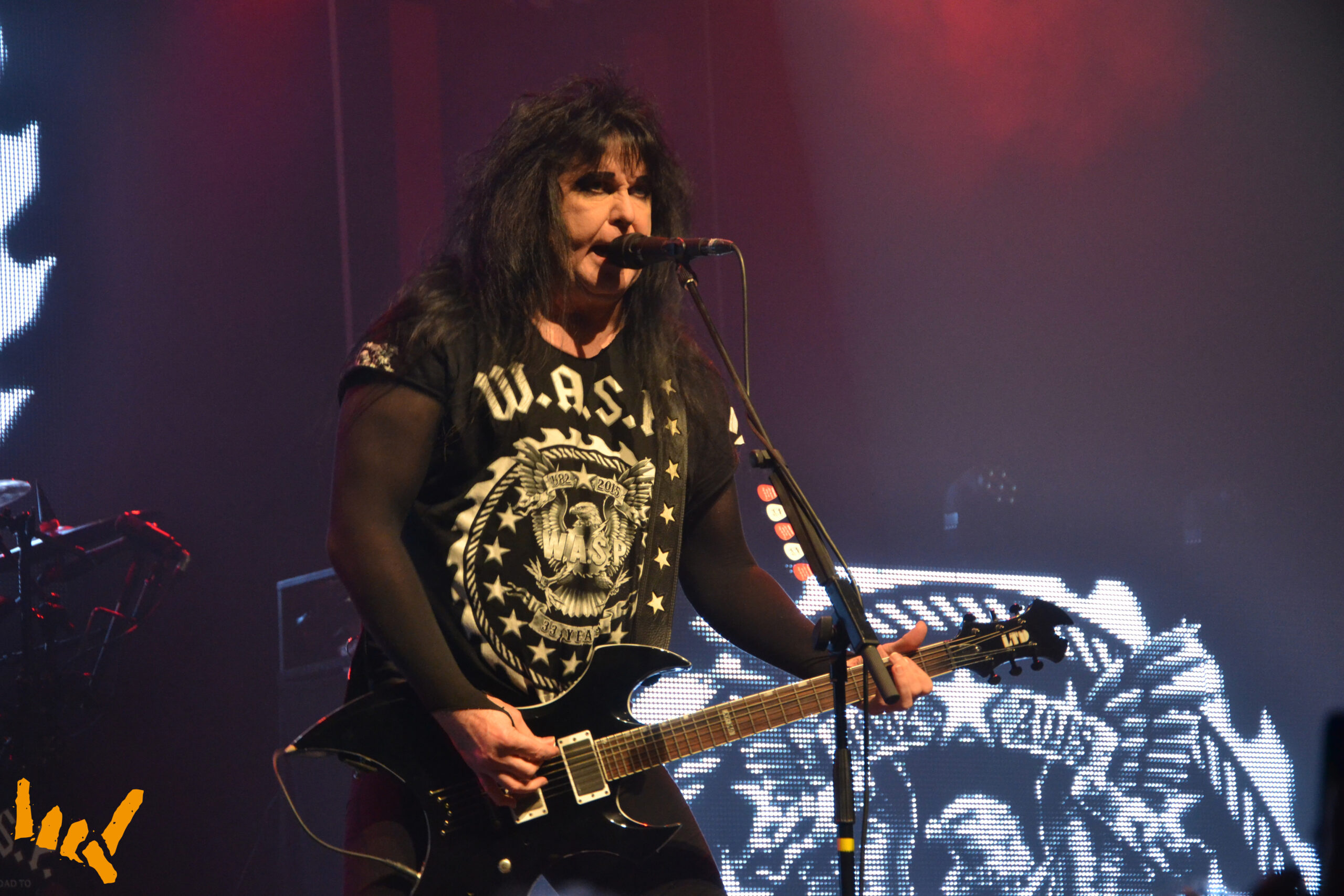 W.A.S.P. (& supportact Distillator)
Eindhoven (NL)-De Effenaar-24 September 2015
Starting point of this evening is an enthusiastic performance of Dutch thrash trio Distillator. Their music is very old school, raw, pure, honest and the musicians are very devoted, including wearing the classic outfit of a sleeveless black t-shirt, ultra tight pants, bullet belts crossing the shoulder and a pair of white sneakers. Distillator takes us back to the era when we only had cassettes and vinyl and after forty minutes of many speed tempo's and polka beats we are warmed up for main act W.A.S.P.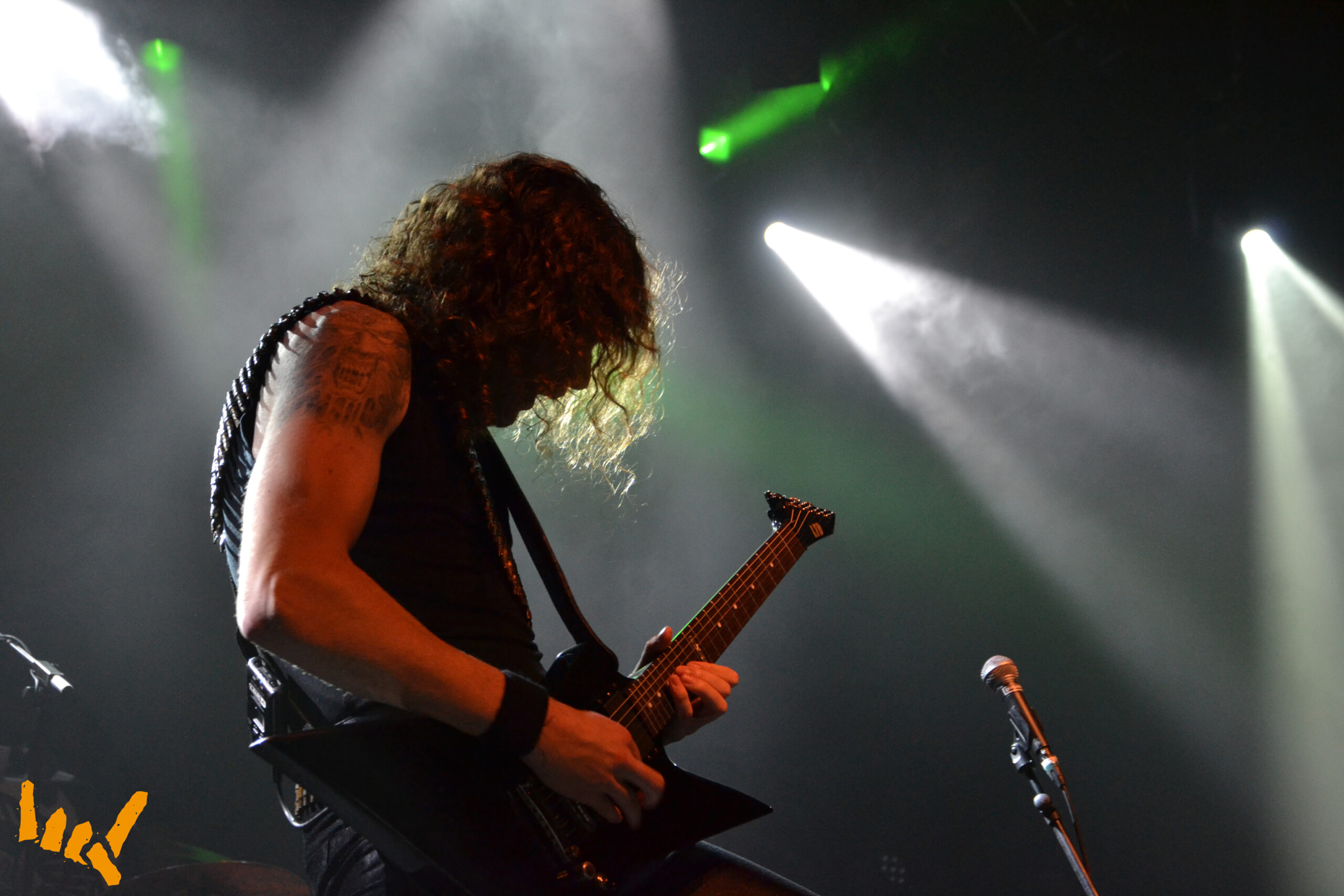 Distillator (Photo by Bianca de Ruiter)

To promote the new album release `Golgotha' (out 2 October 2015) W.A.S.P. is touring throughout Europe under the title `1982-2015-33 Years Of Blood'. Witnessing tonight's show makes you realise again how many great songs W.A.S.P. (Blackie Lawless) has written over the years. I hear some complaints about not all fan favourites are on the set list (,,Blind In Texas'' for example), but it makes sense W.A.S.P. promotes the new album as well by playing the first single ,,Last Runaway'', the stunning power ballad ,,Miss You'' (in which Blackie shows some tears while thanking the audience) and title track ,,Golgotha'', featuring a long emotional loaded guitar solo by `hunk' Doug Blair that makes Blackie slightly smile in the background. Needless to say it proves this new album is worth buying.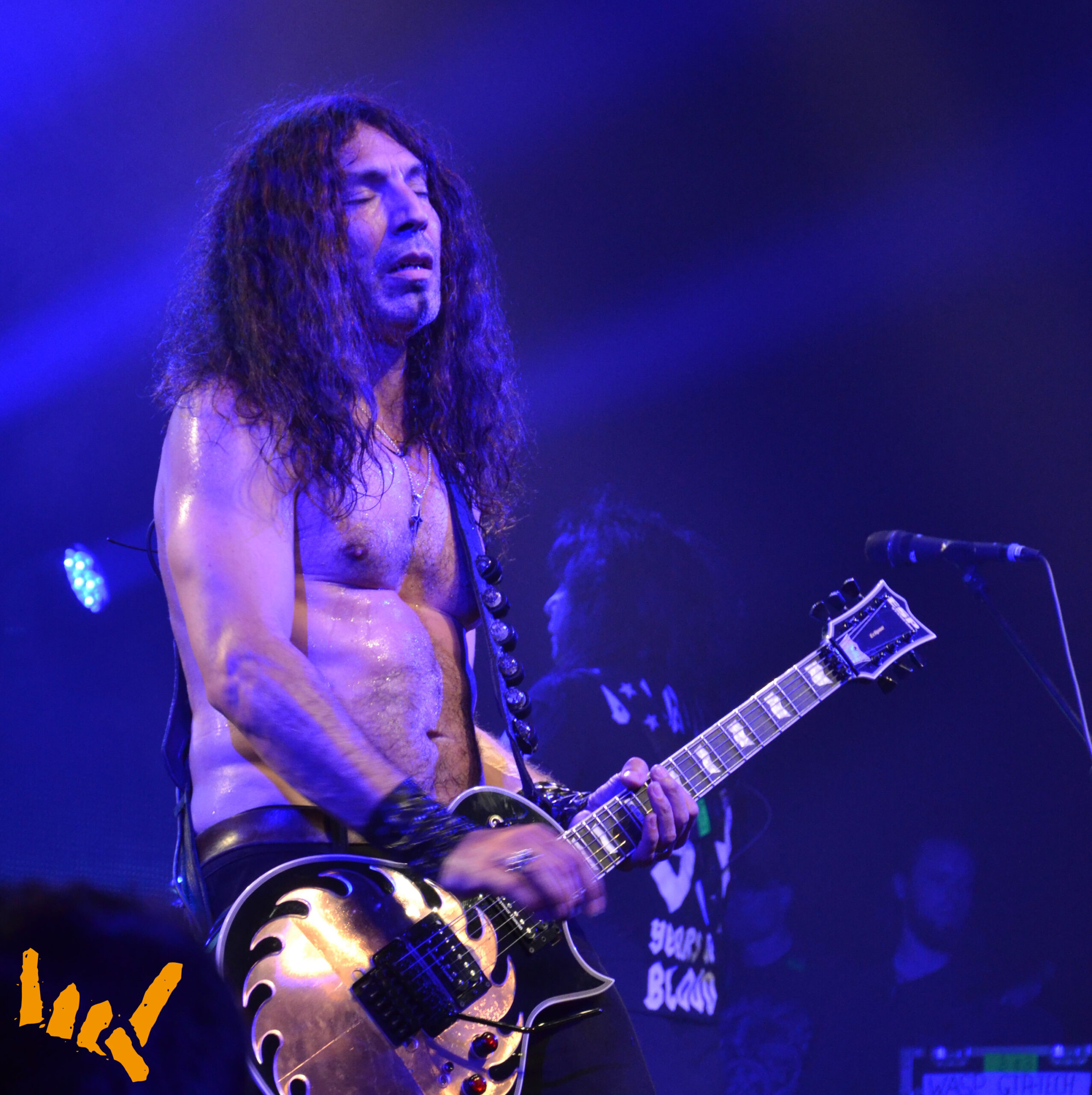 Doug Blair (Photo by Bianca de Ruiter)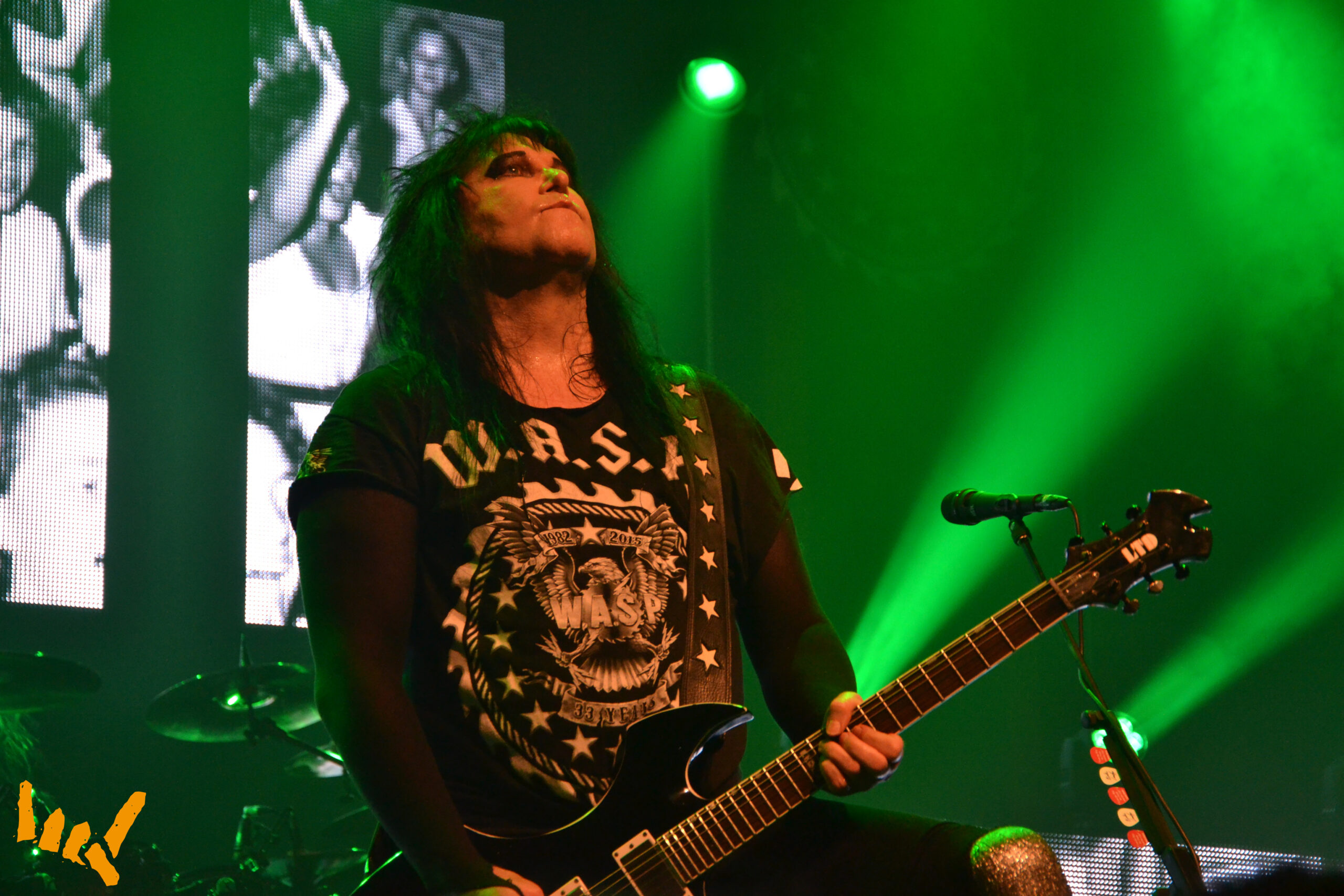 Blackie Lawless (Photo by Bianca de Ruiter)

Old-timers ,,On Your Knees'', ,,Inside The Electric Circus'', ,,L.O.V.E. Machine'', ,,Crazy'' and ,,I Don't Need A Doctor'' keep the party going and great to experience this is not a Blackie Lawless show but a real band playing. W.A.S.P. delivers a very professional looking and sounding performance supported by a cool lightshow and constant storytelling video projections in the background, although it is clear backing tapes are used as well. After a one hour set, the guys are fired up for one encore featuring ,,Wild Child'' and ,,I Wanna Be Somebody''. W.A.S.P. gets a big applause but there is some disappointment as well about the short length of the show. My response on that is at least we got a tiptop show with no weak moments and that is also worth something.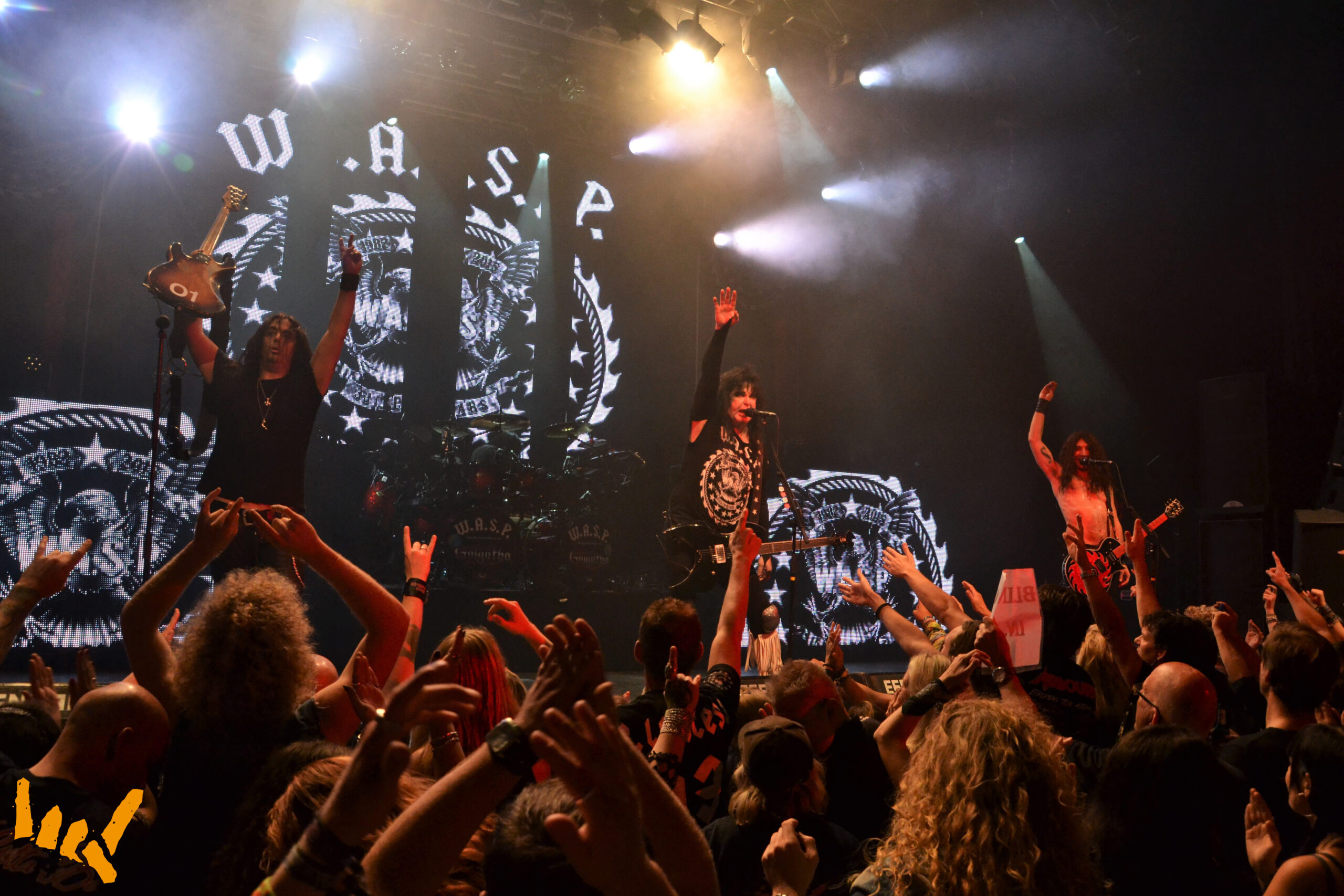 (Photo by Bianca de Ruiter)