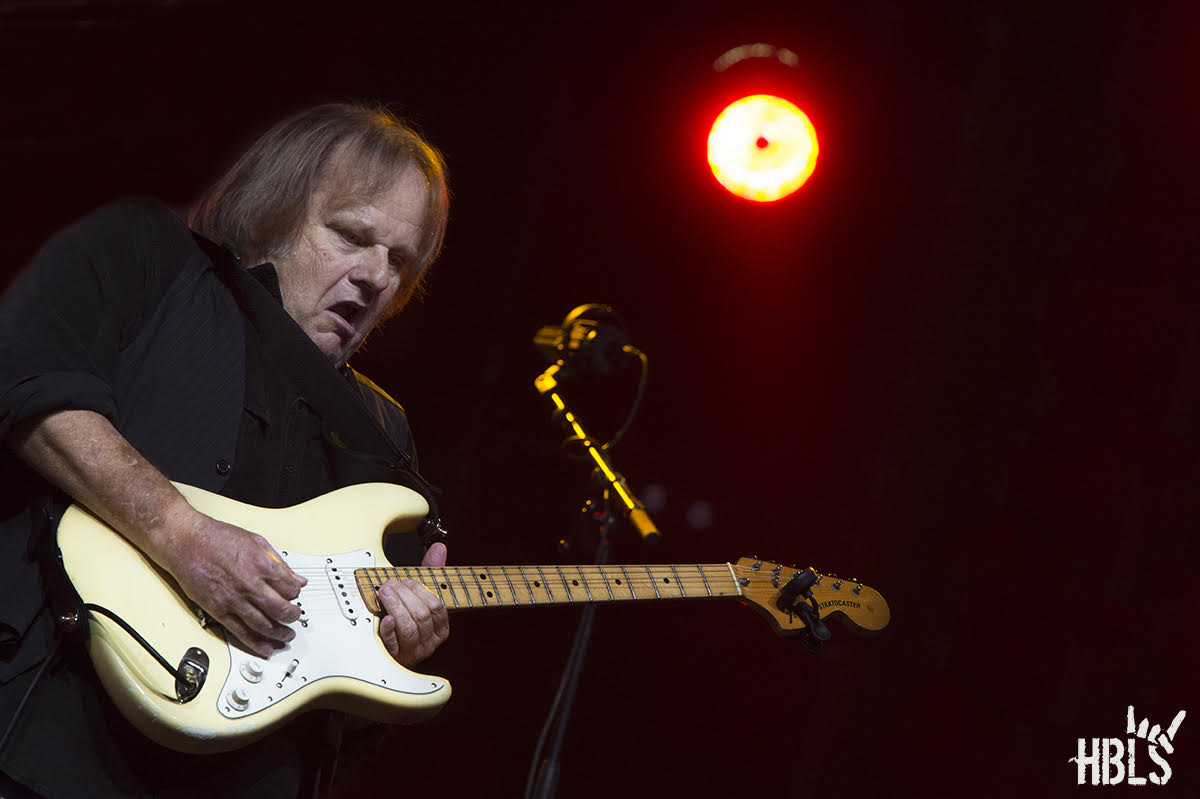 WALTER TROUT-Bluesrock Festival
Tegelen [NL]-Open Air Theater De Doolhof- 1 September 2018
Walter Trout is back! And how! As headliner of the prestigious Bluesrock Festival Tegelen in the Dutch province of Limburg. And that may be seen as a true miracle since the now 67-year-old blues rocker stared deeply in the eyes of death some years ago. In 2014, the American was doomed after this medical team in his hometown Los Angeles had given up on him. Trout, however, remained militant, refused to give up, searched for a lifeline and found one. A meeting with a renowned specialist in Omaha Nebraska turned out to be a crucial breaking point and after an eight-month long wasting sickbed, an all-decisive liver transplant followed, which would ultimately give him a second life. Trout battled the elements and had to come from far. As result of his long sickbed his muscle function was drastically minimized to where he had to learn to walk and play guitar again. Trout was determined to make the best of things though, something he felt morally obliged to since his expensive medical treatment was largely financed through crowd funding.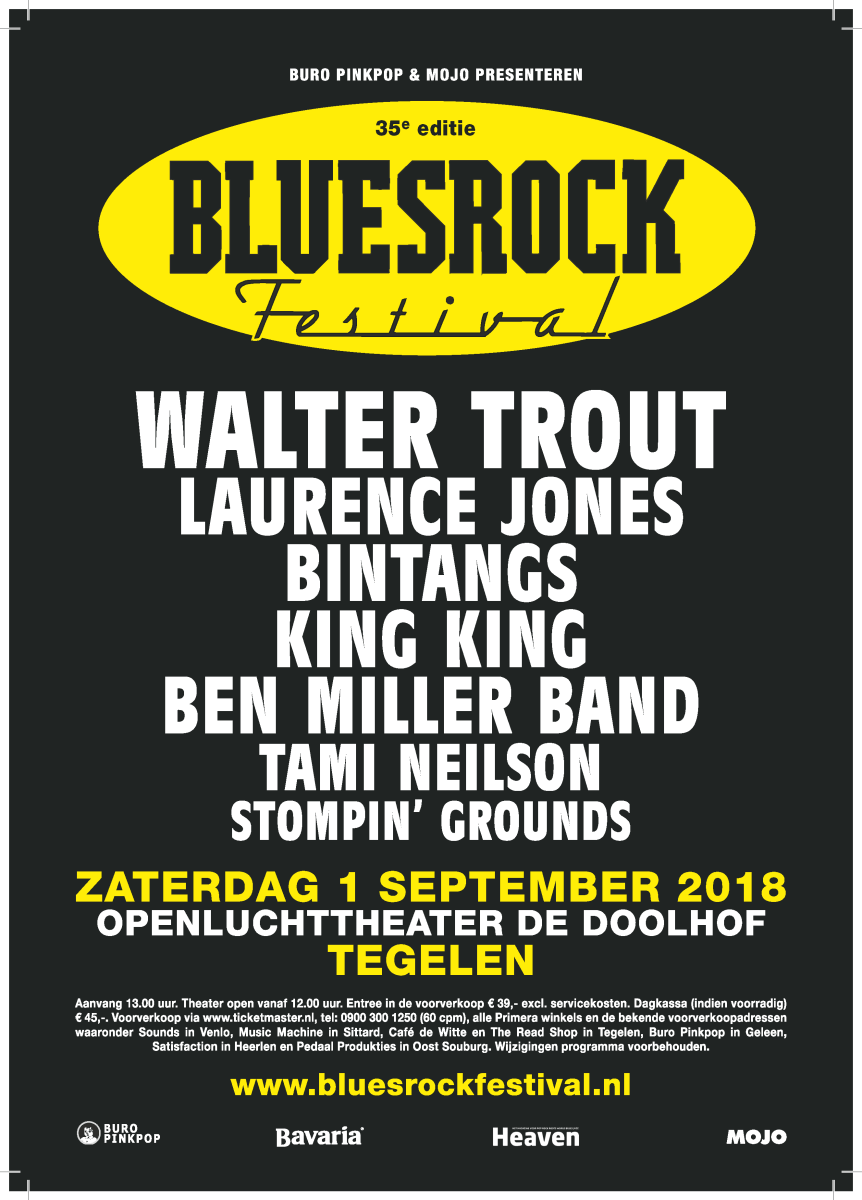 With iron will power the veteran realized an impressive comeback over the following years. On his 2017 'We're All In This Together' album he peaks at his very best and supported by numerous celebrities he takes his gritty blues rock to the highest level. The album got a lot of international praise, culminating in the blues album of the year election in Memphis Tennessee. Touring was also successfully resumed and due to his regained health he feels reborn on stage. 'My year long fatigue symptoms caused by the assassin Hepatitis C have disappeared like snow in the sun', he states to the undersigned before hitting the stage.




With his artistic triumph at the International Blues Festival in Grolloo [NL] earlier this year still fresh in memory, the audience expectation for the Tegelen show are high. And the same applies for the man himself since Trout flew in from Los Angeles a day earlier especially for this show only to fly back the morning after the show. The Netherlands however have a special place in Trout's heart and his past appearances at Bluesrock Tegelen makes tonight's show close at heart. When Trout and band take possession of the stage at 21:30 hours, the atmospheric open-air theater has already been warmed up nicely. Six bands preceded him during a varied blues marathon. A little over two thousand visitors see a reborn Trout mistreating his fretboard for an hour and a half the way only he can.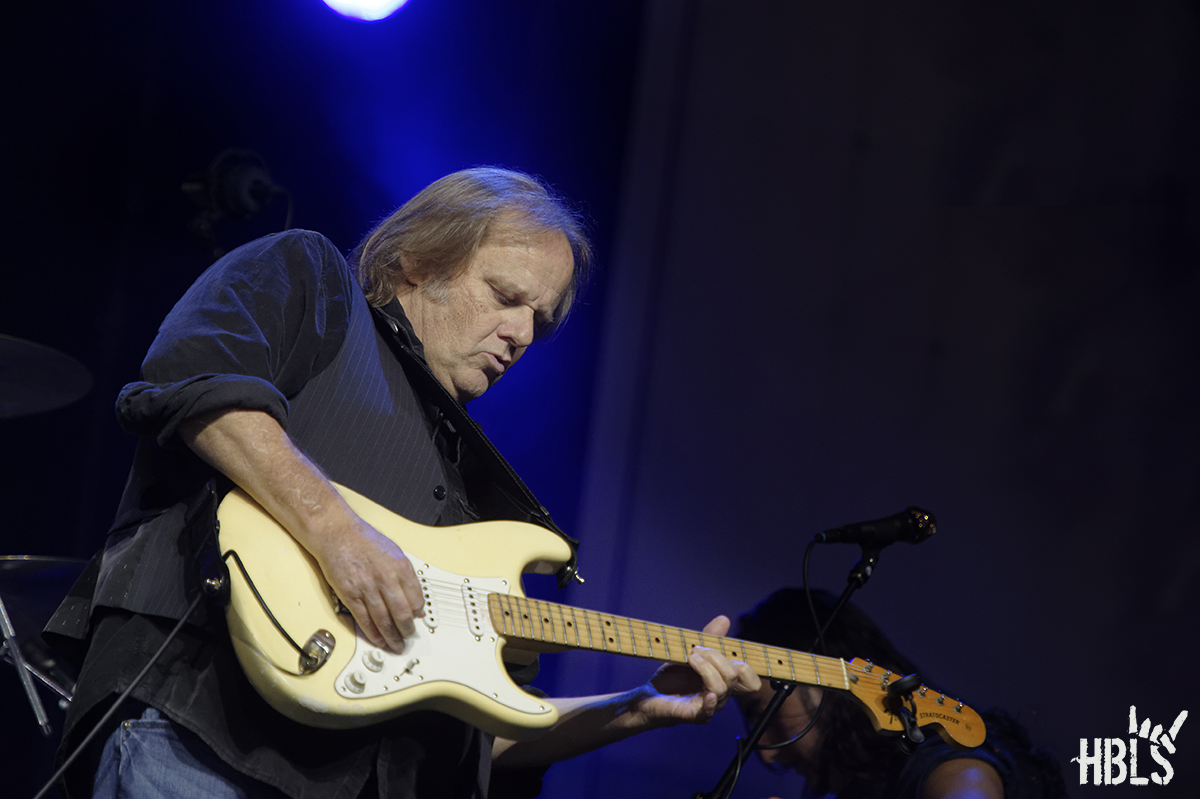 The appropriately titled opener ,,I'm Back " sets the mood perfectly and puts the show immediately on fire. Nothing indicates that this man has to learn to play guitar again himself because it he showcases pure class. Since playing with a set list is not part of Trout's routine the bandleader calls the numbers on stage. Trout conducts and his experienced band mates, some of the fines musicians in blues rock, smoothly follows his path. Keyboardist Sammy Avila, his bass-playing son Danny [who has his last show tonight because he will soon turn over his position to veteran Johnny Griparic] and drummer Mike Leasure follow the big boss flawlessly, even at those moments where the master decides to take a sudden sharp turn to the left or right. Set list or not, a certainty tonight is the prize song ,,Say Goodbye To The Blues'', which Trout always plays when he on stage in Holland. The set offers no real surprises, or it must be the entree of singer Andrew Elt during the fiery ,,No Mercy'' or the support of upcoming British bluescrack Laurence Jones and son Jon Trout in the steamy cover ,,Going Down'' towards the end of the set. Aforementioned Elt [who is a local and well-known figure] has been Walter's tour manager for seventeen years and proves to be one of Europe's finest hard rock singers. Check out his bands Seven Miles To Pittsburgh and the Led Zeppelin tribute Physical Graffiti when you get the chance!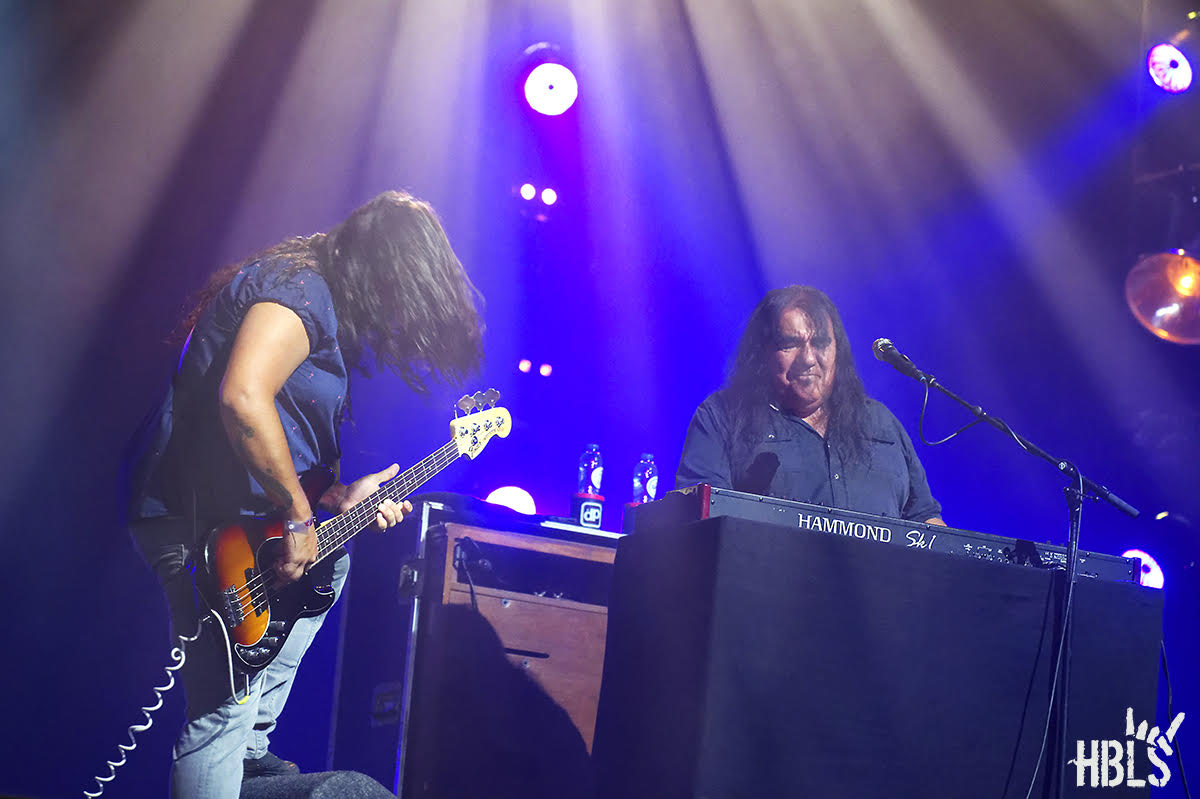 Tonight it's really all about Walter Trout though, by some audience members called the Yngwie Malmsteen of the blues. And there most certainly is a truth to that since one steaming solo after the other drip of his fretboard like swirling lava. Tegelen is witness to the fact that Walter Trout is completely back on track; as a guitarist of the highest category but also as a dedicated ambassador of organ donor ship.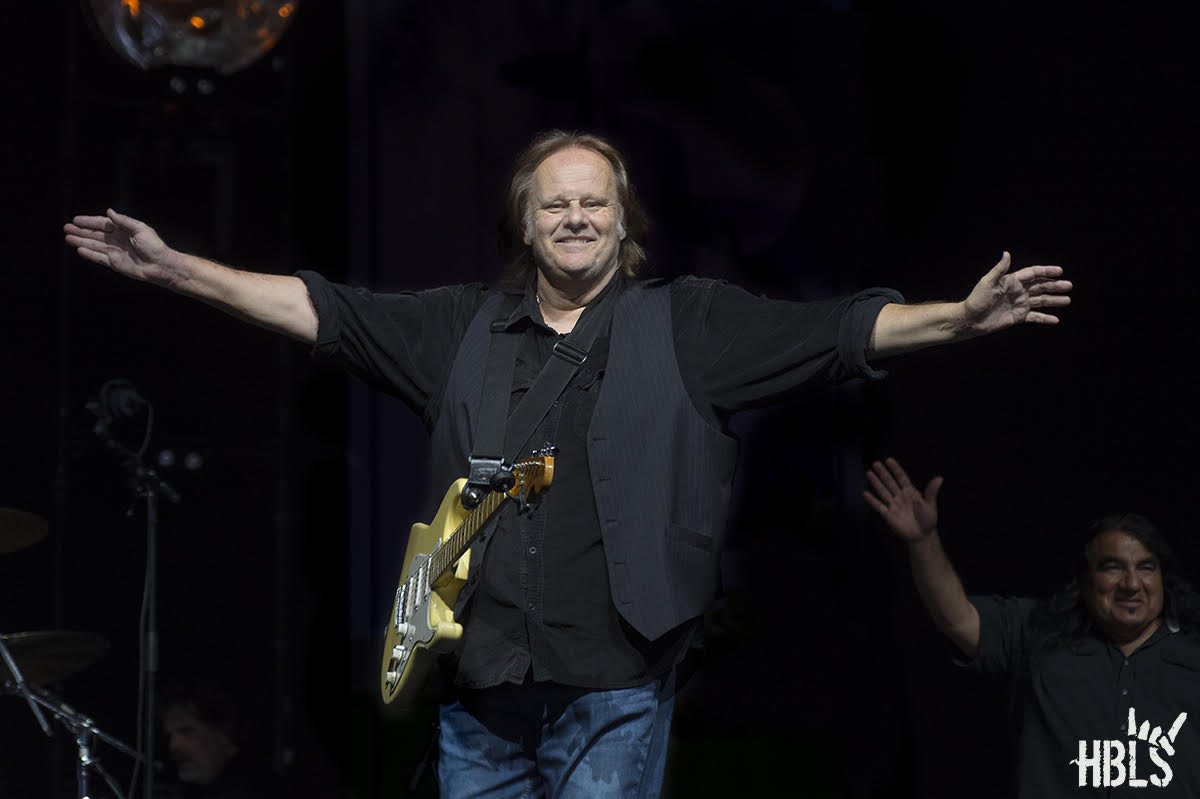 —
All photos are from the show at Holland Blues Festival, Grolloo, [NL] by Dirk van den Heuvel of DCH Photography