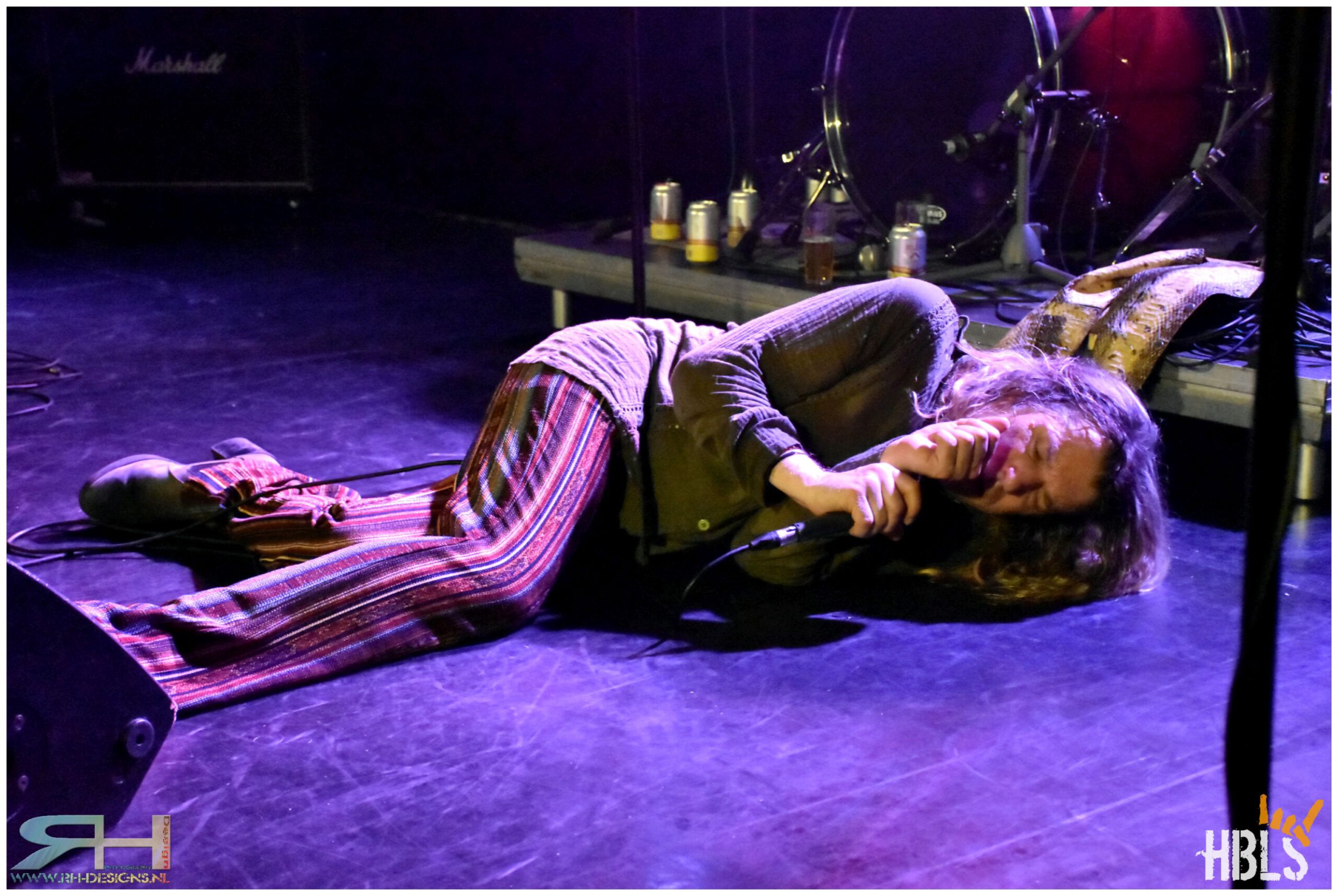 WARRIOR SOUL (& Indicolite (NL), Shot Down In Reno (DE), Vapour Eyes (B)
Eupen (B)-Alter Schlachthof-23 May 2019 I Landgraaf (NL)-Oefenbunker-25 May 2019
This three day Euregio tour package (the other show was in Hückelhoven (DE)) is part of a an idea of the province of Limburg to support young local bands and get them to play abroad (B/DE/NL). This is actually the first time a package like this is formed and for this one US outfit Warrior Soul was the big, experienced band to pull the cart.
I attended two of the three shows.The one in 'Alter Schlachthof', Eupen (B) and the last show in 'Oefenbunker', Landgraaf (NL). On Thursday I headed to Eupen and when I arrived at the venue it became clear to me that it was indeed an old slaughterhouse, that was transformed into a concert venue with two stages and a nice cozy Bistro. A very cool place to play. The bands played in the smaller of the two stages, that can host around 200 attendees.

On Saturday I went to Landgraaf, the 'Oefenbunker', a place I already know from a lot of cool shows in the past.
I decided to review both evenings at once, because that makes the most sense to me, as the sets of the opening acts (30 minutes per band) were almost identical in quality and performance.
First I would like to start with, in my opinion, the weakest of three supports, the very young band from Belgium: Vapour Eyes. This band still has a long way to go, as it comes to performing live, present themselves on stage and style. Yes they know how to play their instruments, but still have to make a big step in writing good songs. The upside is that this band is very young and with the right coaching, they might grow out to be a good act. But for now, it is not enough yet.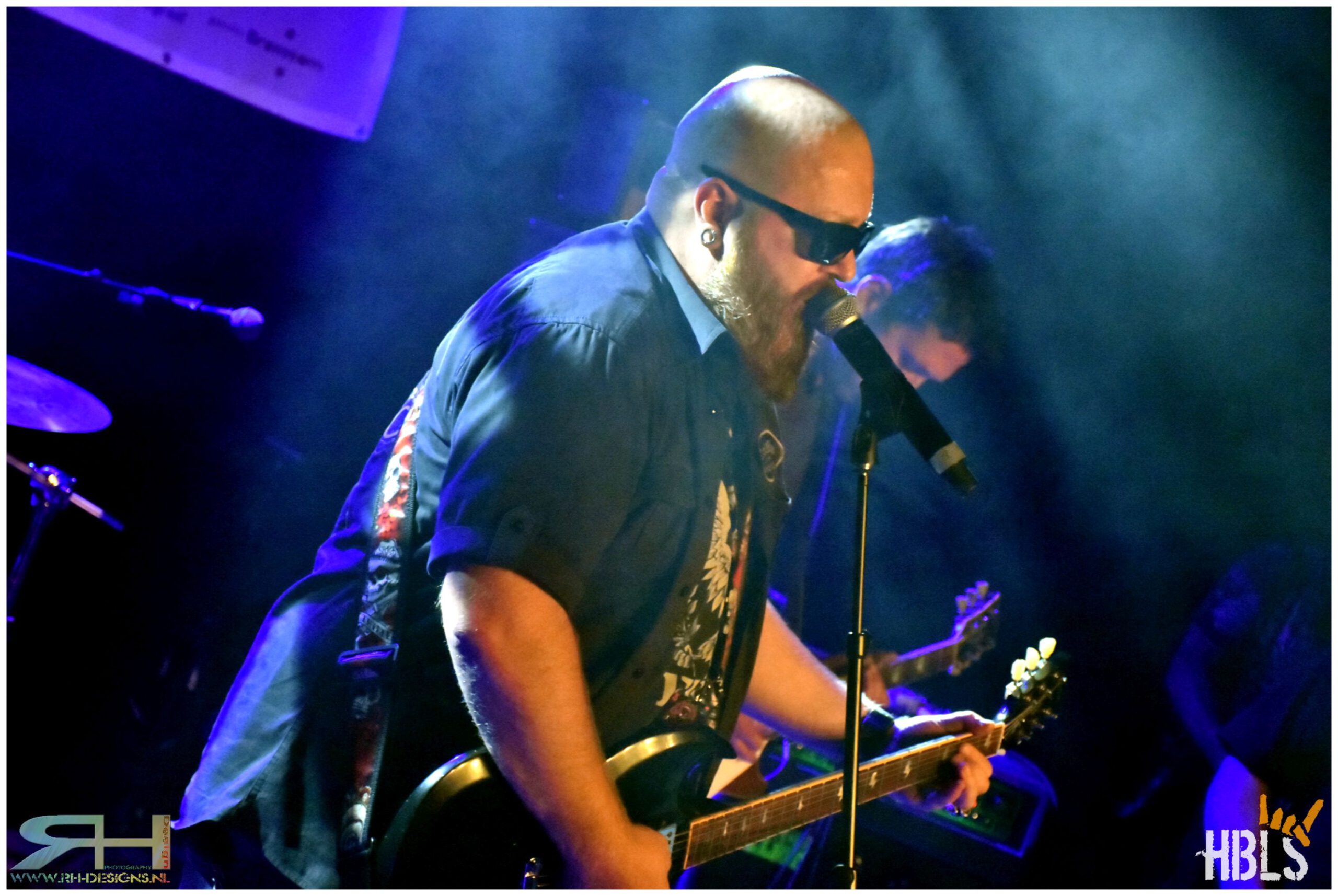 SHOT DOWN IN RENO

Next up is Shot Down In Reno from Germany. They already make a major step in the right direction. Axel Beyhs (lead guitar) is an excellent player and you can see the experience they already have as musicians on stage. The songs are very diverse, from metal to alternative, from bluesy to grunge. This might be the weakest / or maybe the strong side of the band. To be too diverse in their songwriting and confuse the listener. Other than that a nice band.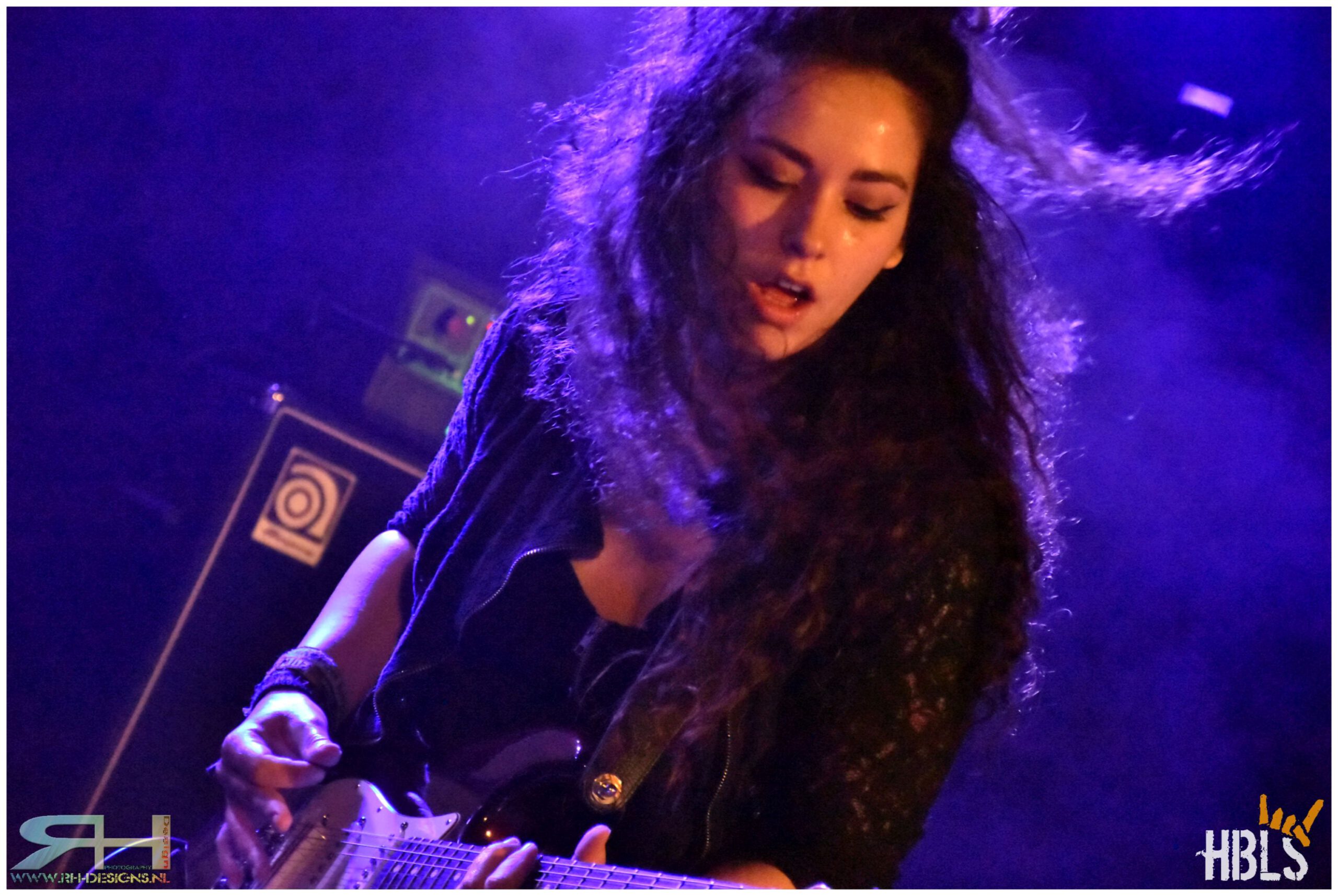 INDICOLITE – Sharyne Ben Amrane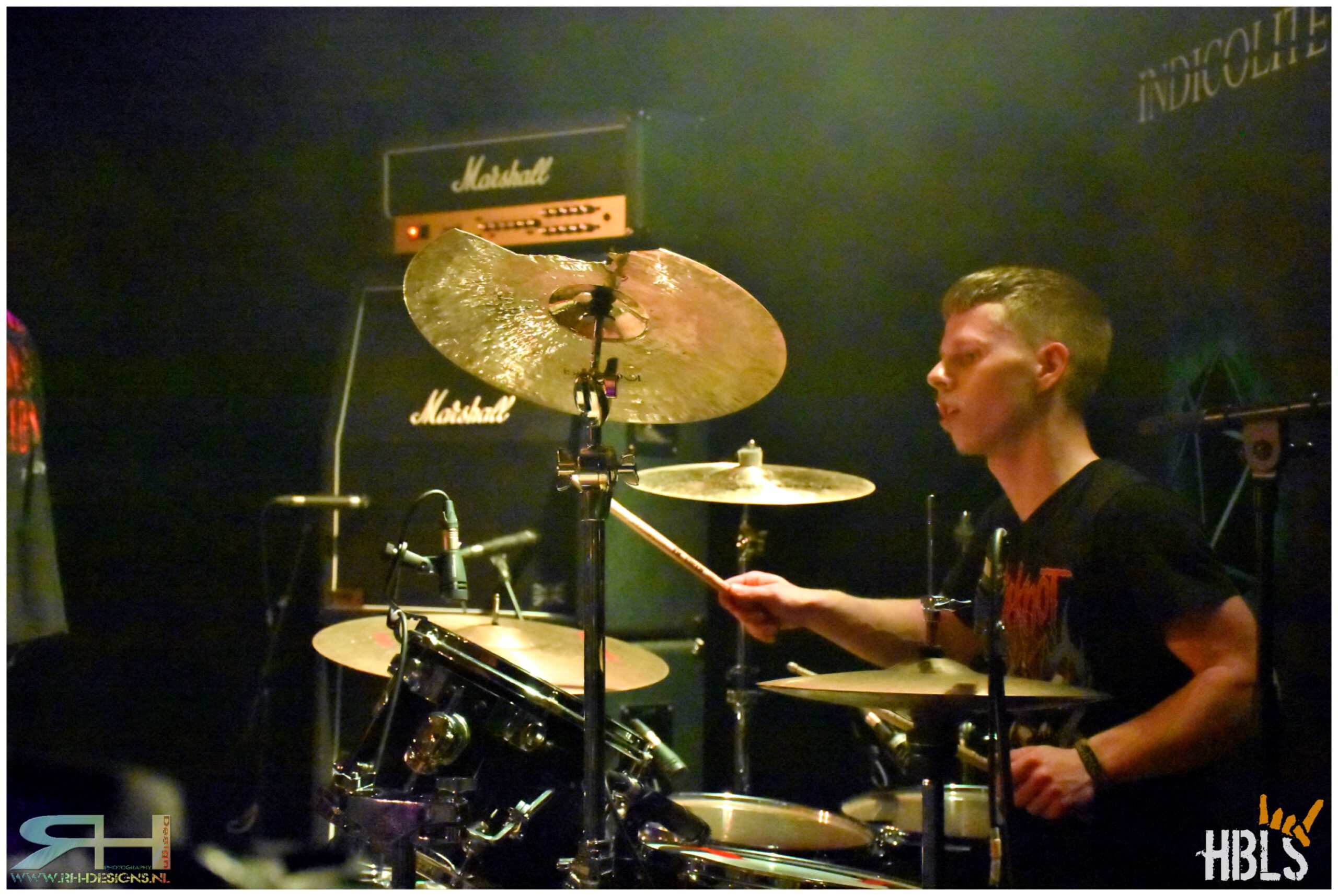 INDICOLITE – Rens van Zon




Third and last is Indicolite from the Netherlands. This is also a band with very young members, but compared to the other acts, these two ladies and three guys already know how to produce good songs and present a live performance that stands out. Although Sharyne Ben Amrane (guitar/vocals) was sick on the last show I saw, she already has the right attitude of 'nothing can stop me from performing'. Also a big thumbs up for Rens van Zon (drums) who already is a great, energetic drummer. This band is one to watch closely, because they just might make the step needed to national fame.


I think this is a very nice way to give young bands a chance to play and show themselves out there. And it was great to see how the whole package grew over just three days. A well deserved applause to the bands.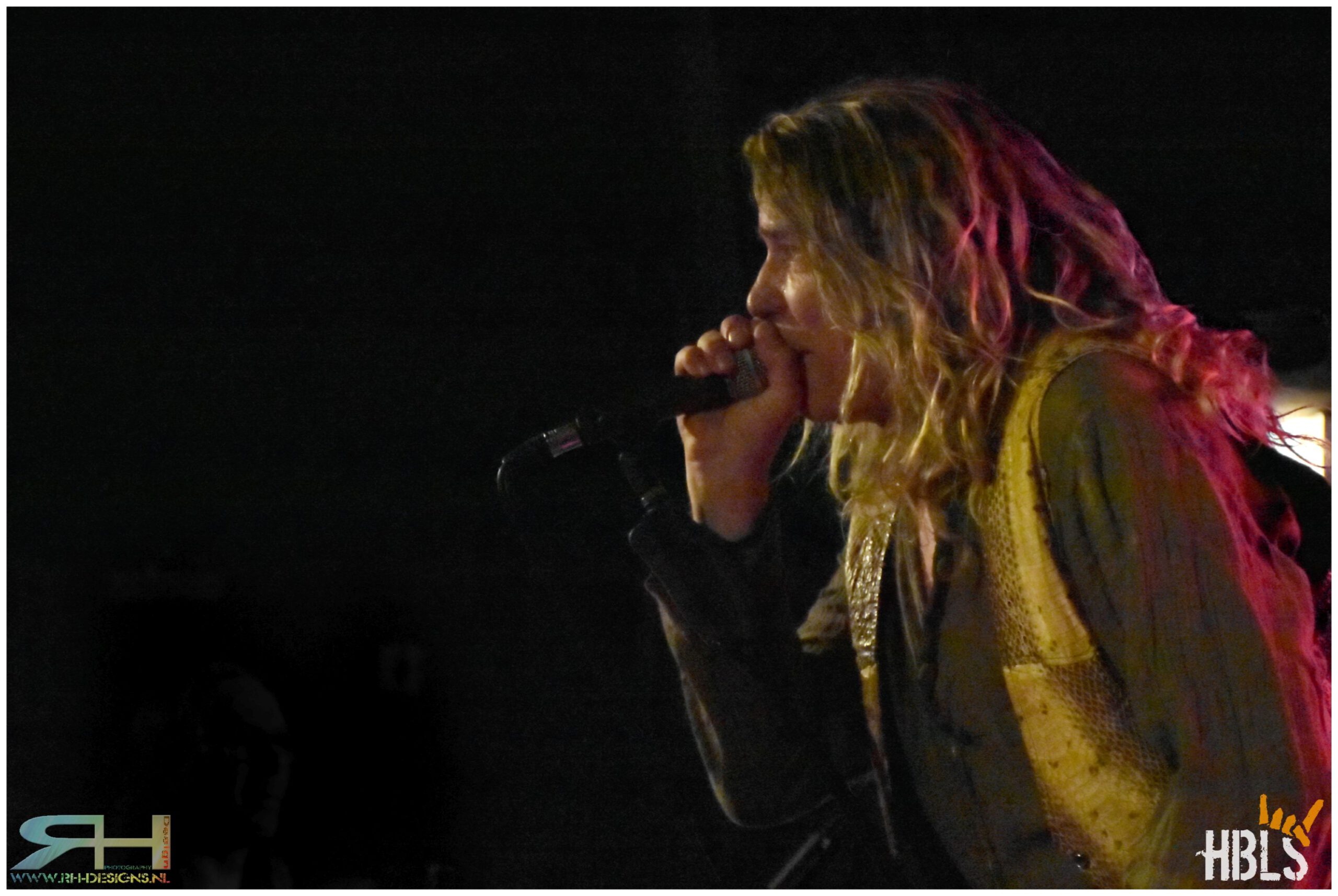 WARRIOR SOUL – Kory Clarke




Main attraction during this short tour is Warrior Soul. One thing is for sure, experience is not lacking for this band formed around lead singer, songwriter, producer, Kory Clarke. These guys give away a Sleazy, Raw Energy, Punk/Hard Rock show, with the raspy voice of Mr. Clarke in the center.


When this band enters the stage the energy level in the venue goes from 1 to 10 in 5 seconds. Kory might be pushing 60, but what a force he is on stage!! If he is on, he IS ON!! And the band is steady like a rock. Dennis Post (guitar), Ivan Tamargo (drums) and Christian Kimmet (bass) know how to put on a good show as well.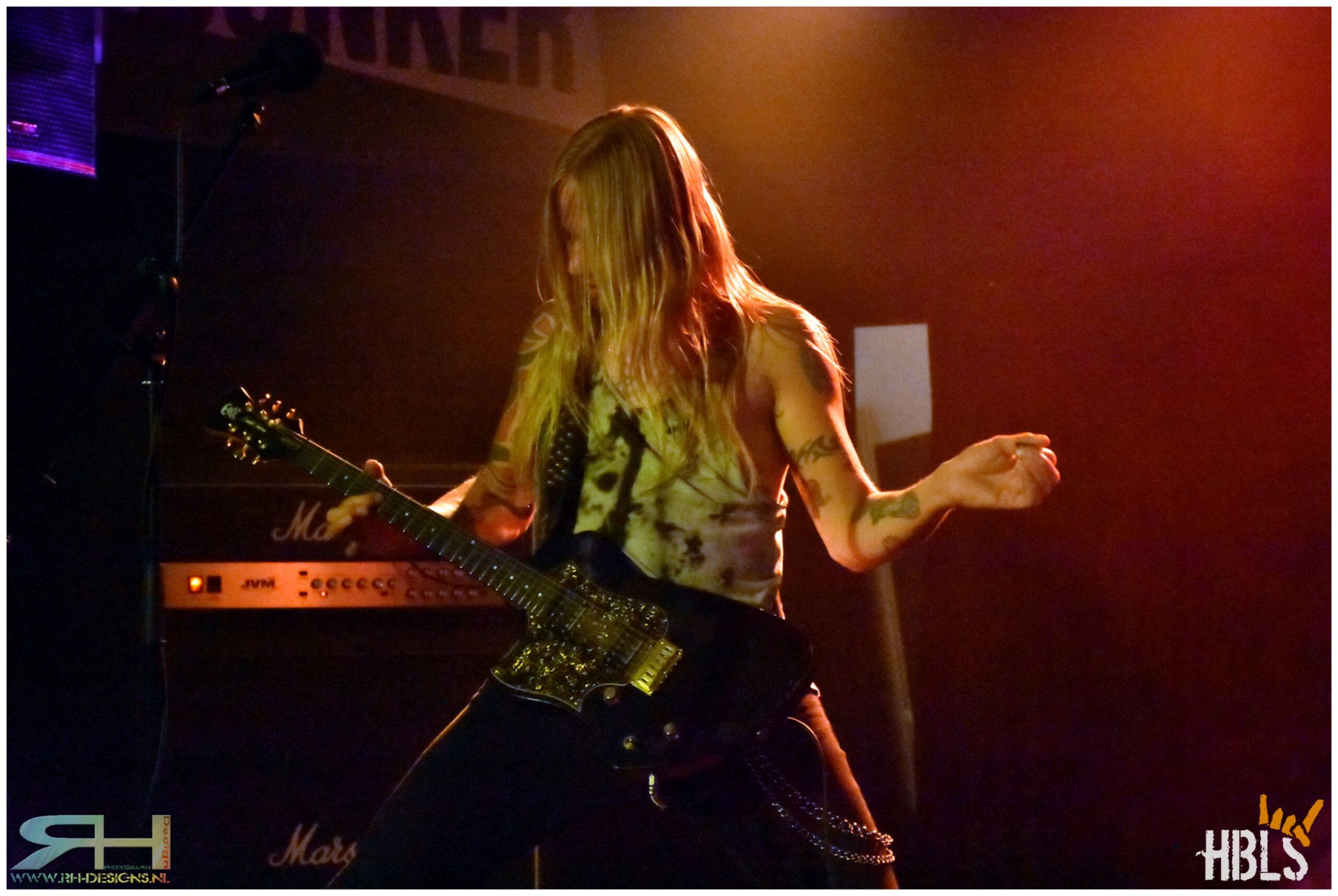 WARRIOR SOUL – Dennis Post
They give their best and play songs from the whole Warrior Soul catalogue although most of the set is dominated by songs from the 2017 effort 'Back On The Lash' (,,American Idol", ,,I Get Fucked up", ,,Back On The Lash", ,,Black out", ,,I've Got The Rock") and the soon to be released new album 'Rock 'N' Roll Disease' (,,Up The Dose", ,,Rock 'N' Roll Disease", ,,Off My Face").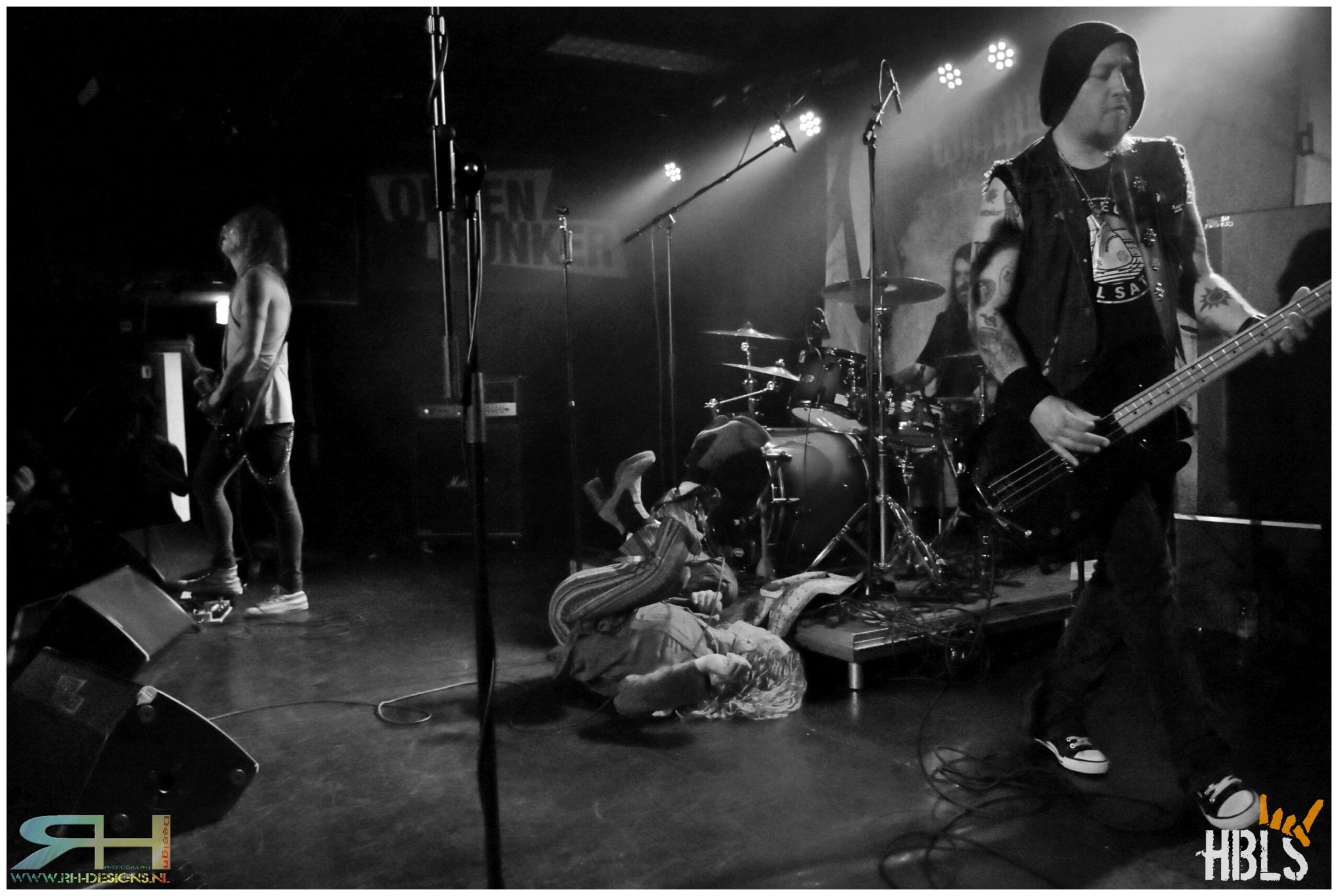 The fans love this rawness, the edge and it is clear that Mr. Clarke has seen it, done it and still push the limits every night he performs. His voice has aged over the years and this adds to the whole punk/rock feel the show has.
Of course they also play songs from the times Warrior Soul was the next big thing to become in the early 90s music scene. ,,Love Destruction", ,,Ass Kickin", ,,The Wasteland", ,,Rotten Soul", ,,Ghetto Nation" and more from the first albums. The fans love it. Some of them even went to all the shows and got what they came for. A right in the face performance courtesy of Warrior Soul.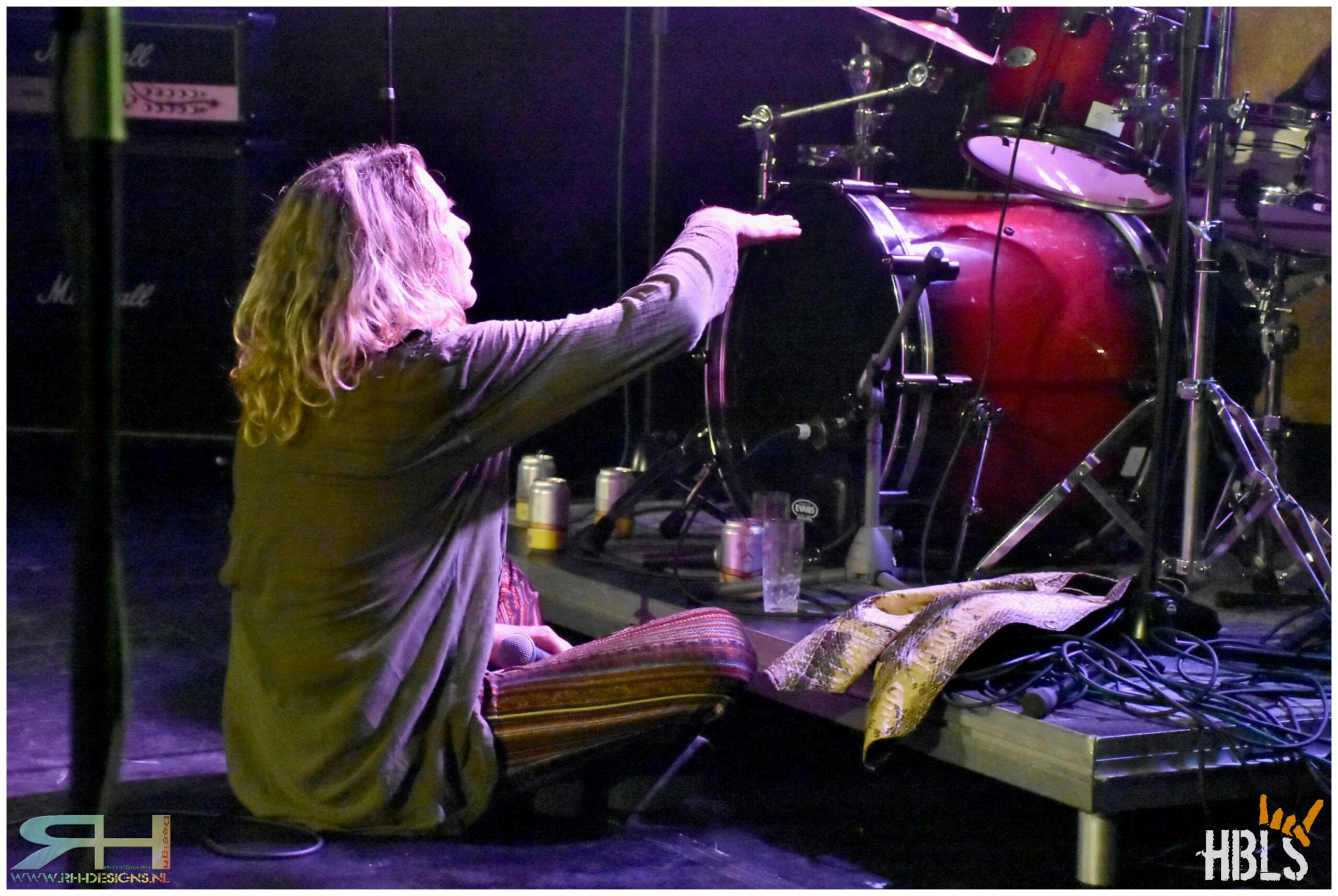 Warrior Soul has made a long journey since the 90s, with a lot of highs and lows. The audience might not be what it used to be in the early days, but Kory & his band played great 1,5 / 2 hour Rock Shows, where new young bands can learn a lot from…and wasn't that the whole idea behind these Euregio rock shows!?!
—