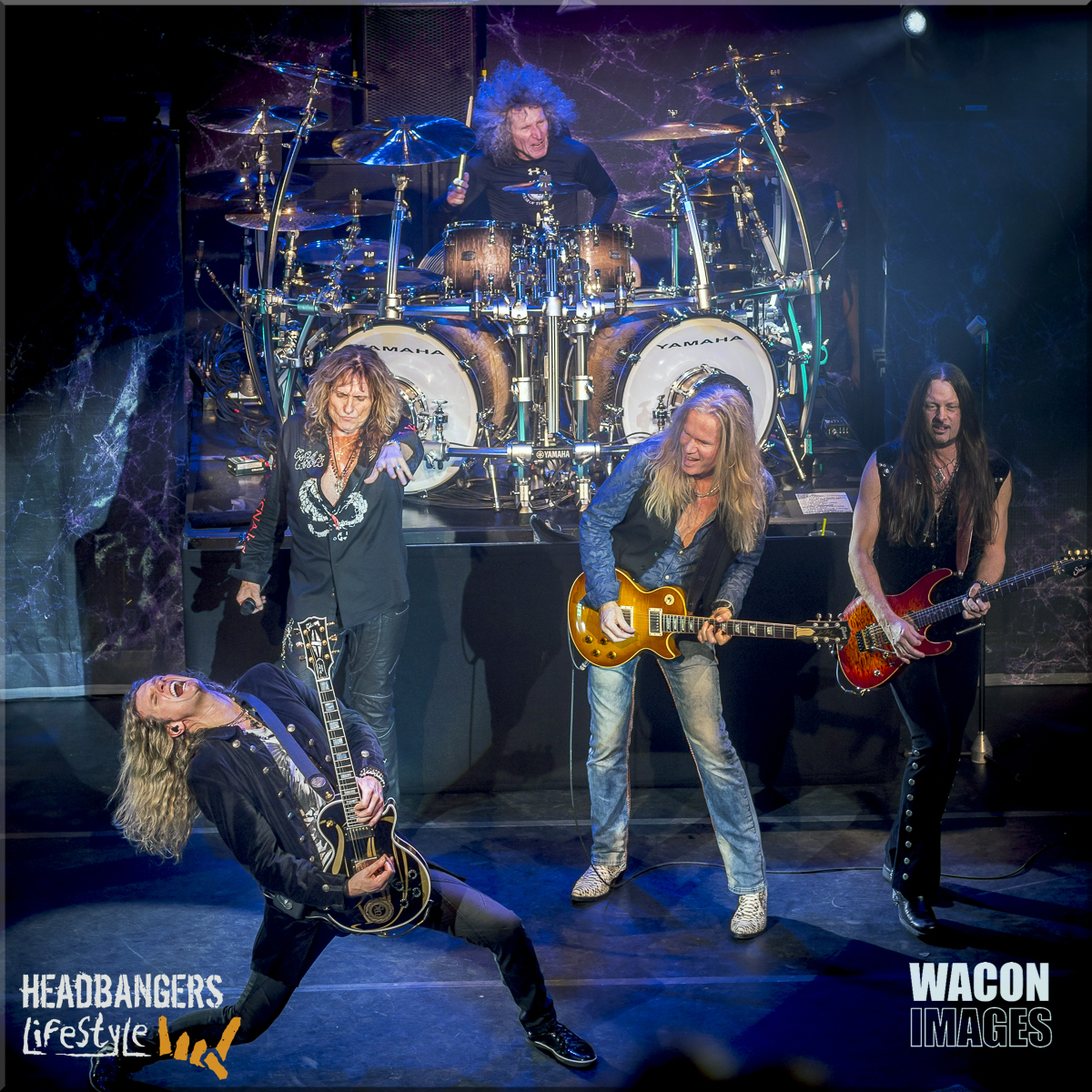 WHITESNAKE (& support act The Dead Daisies)
Utrecht (NL)-TivoliVredenburg-2 December 2015
Whitesnake is a regular visitor of the Dutch stages and the release of 'The Purple Album' in which he pays tribute to songs he was involved in when a member of Deep Purple was a good reason to return. This time Utrecht was the place to be and with support by the all star band The Dead Daisies success was assured and with 2000 people the TivoliVredenburg venue was sold out. At exactly 8.10pm The Dead Daisies went on stage to warm up the audience. The next forty minutes we saw a band having big fun while putting down one convincing set. Opening with ,,Midnight Moses'' (original by The Sensational Alex Harvey Band) followed by the Hendrix-like ,,Evil'' we hear singer John Corabi and bass player Marco Mendoza together with Richard Fortus and David Lowy on guitar, keyboardist Dizzy Reed and the incredible Brian Tichy on drums. Besides great versions of the older song ,,Lock & Load'' it were mainly songs from their latest album 'Revolución' with the catchy ,,Mexico'', grooving ,,Angel In Your Eyes'', heavy ,,Devil Out Of Time'', the funky ,,With You And I'' (for which Corabi asked to pay some extra attention to the lyrics in light of current affairs) together with great versions of ,,Hush'' (original by Joe South but mainly known for the Deep Purple version) and ,,Helter Skelter'' (from The Beatles) that was the last song of their impressive set. I guess the biggest star of the band is their frontman John Corabi, who is blessed with a great bluesy rock voice and knows how to interact with an audience. An opening act like that put the bar for every headliner high and with the last few Whitesnake shows in mind I was ready for it.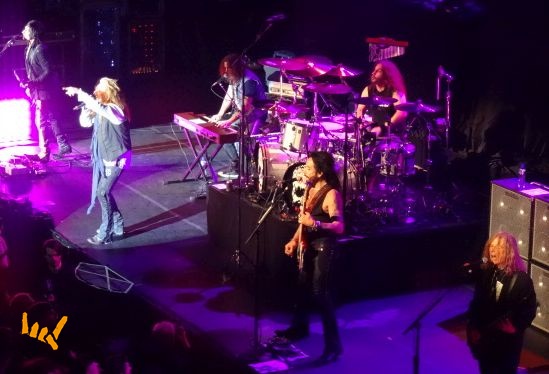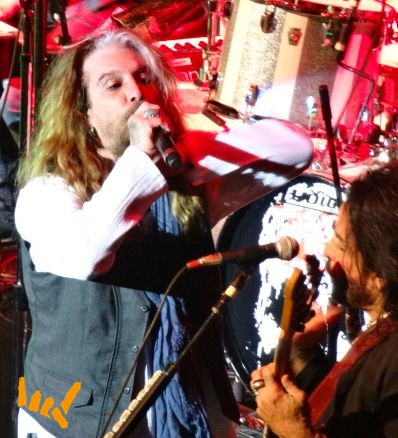 The Dead Daisies in action (photos by Jasja den Heijer)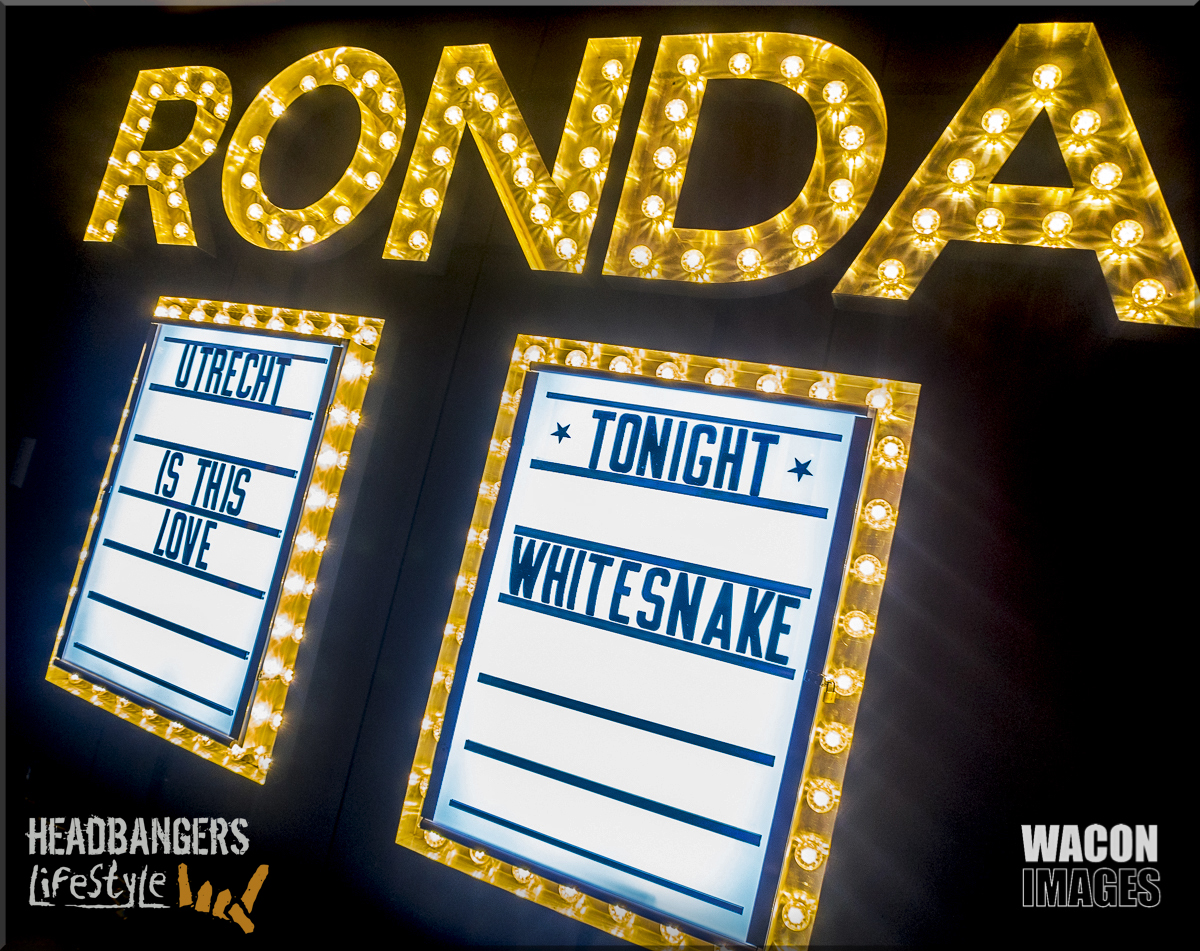 (Photo by Wacon Images/Ronald den Dekker)
Whitesnake would finish their European tour tonight and because the tour was called 'The Purple Tour' (after 'The Purple Album' of course) it was no surprise the main focus was on that album and so they opened with ,,Burn'', after which it was time for some Whitesnake tracks like ,,Bad Boys'' (not the best version) and ,,Love Ain't No Stranger''. With cool versions of ,,The Gypsy'', ,,You Keep On Moving'', ,,Mistreated'', ,,You Fool No One'' and especially a beautiful version of ,,Soldier Of Fortune'' it became clear that Coverdale's voice nowadays better suit the slower tracks.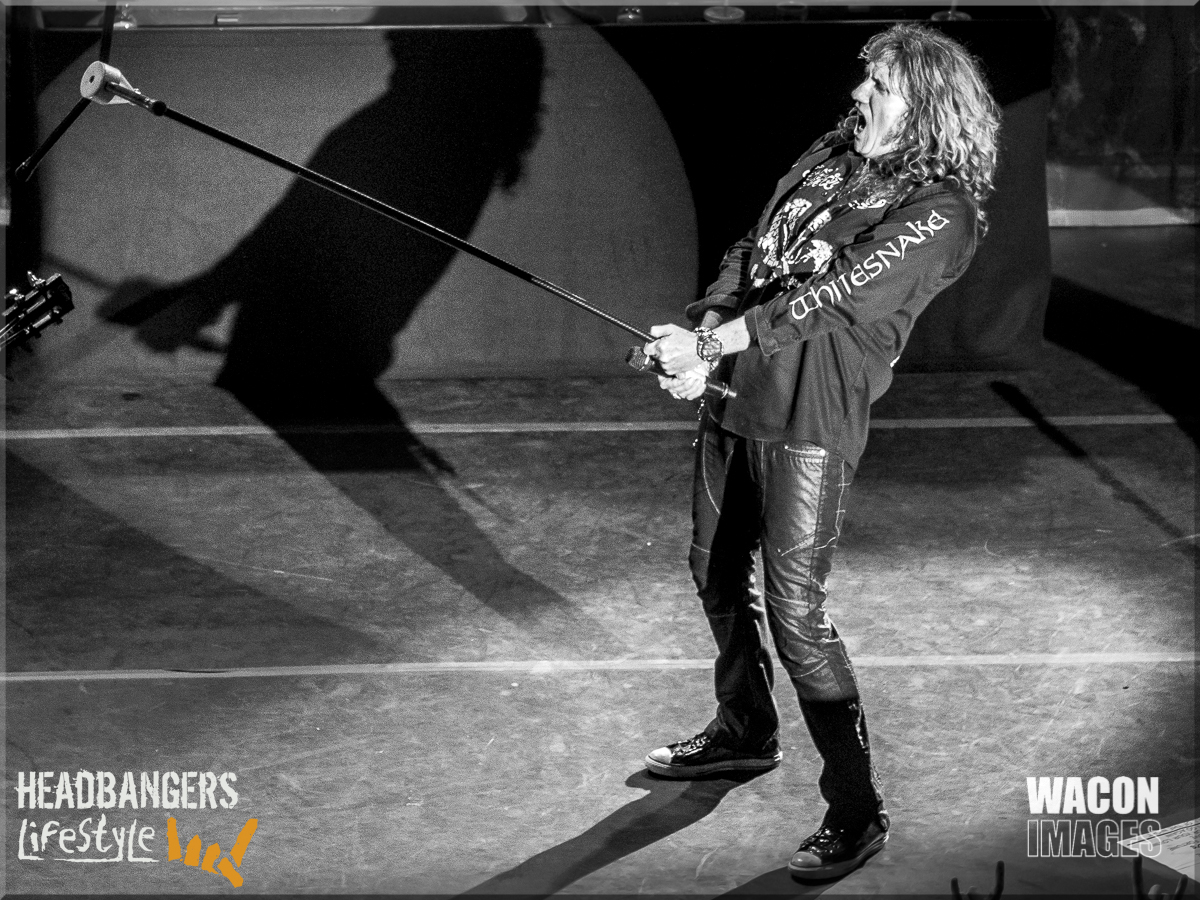 David Coverdale as we know him. (photo by Wacon Images/Ronald den Dekker)
Although the main focus was on the Purple catalogue most songs played were Whitesnake classics with one reoccurring theme. You take a guess with titles like ,,Love Ain't No Stranger'', ,,Give Me All Your Love'', ,,Ain't No Love In The Heart Of The City'', ,,Is This Love'', ,,Fool For Your Loving''.

Joel Hoekstra-Michael Devin-David Coverdale -Reb Beach (photo by Wacon Images/Ronald den Dekker)
Guitarists Joel Hoekstra (expressive and totally having fun) and Reb Beach (more introvert) are both fantastic guitarists and formed a great team. For the last song of the regular set it was former Whitesnake axeman Adrian Vandenberg time again, as always when the Snake plays in the Netherlands. The version of ,,Here I Go Again'' that followed was musically okay but Coverdale's vocals went in all directions except the right one and he sung completely out of tune most of the time. The only encore song ,,Still Of The Night'' is a massive, classic song and a great way of ending the show leaving a satisfied audience behind.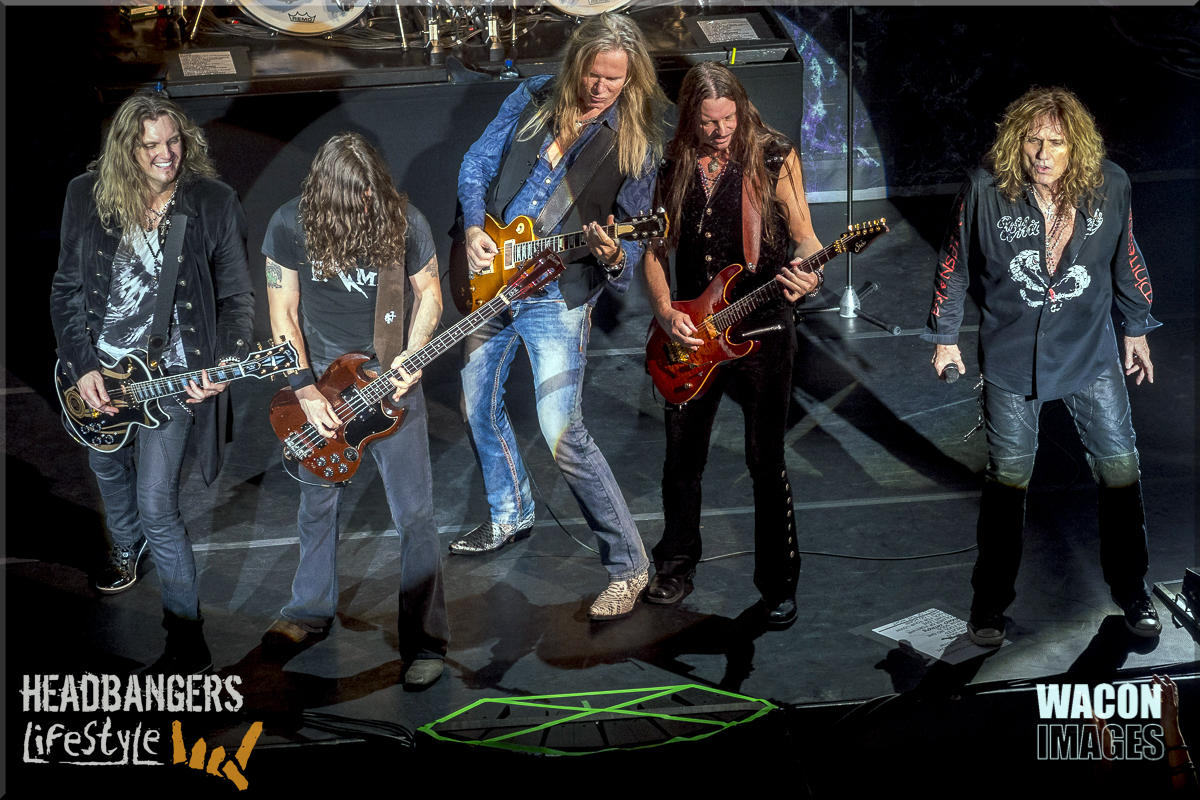 Dutch axeman Adrian Vandenberg in action with the Snake. (photo by Wacon Images/Ronald den Dekker)
All in all I had a great night, Whitesnake was cool and Coverdale's voice better than I expected except for the faster tracks, that are also known for their higher vocals, which he simply can't do anymore. The Dead Daisies were fantastic and absolutely a band with a bright future if they manage to stay together.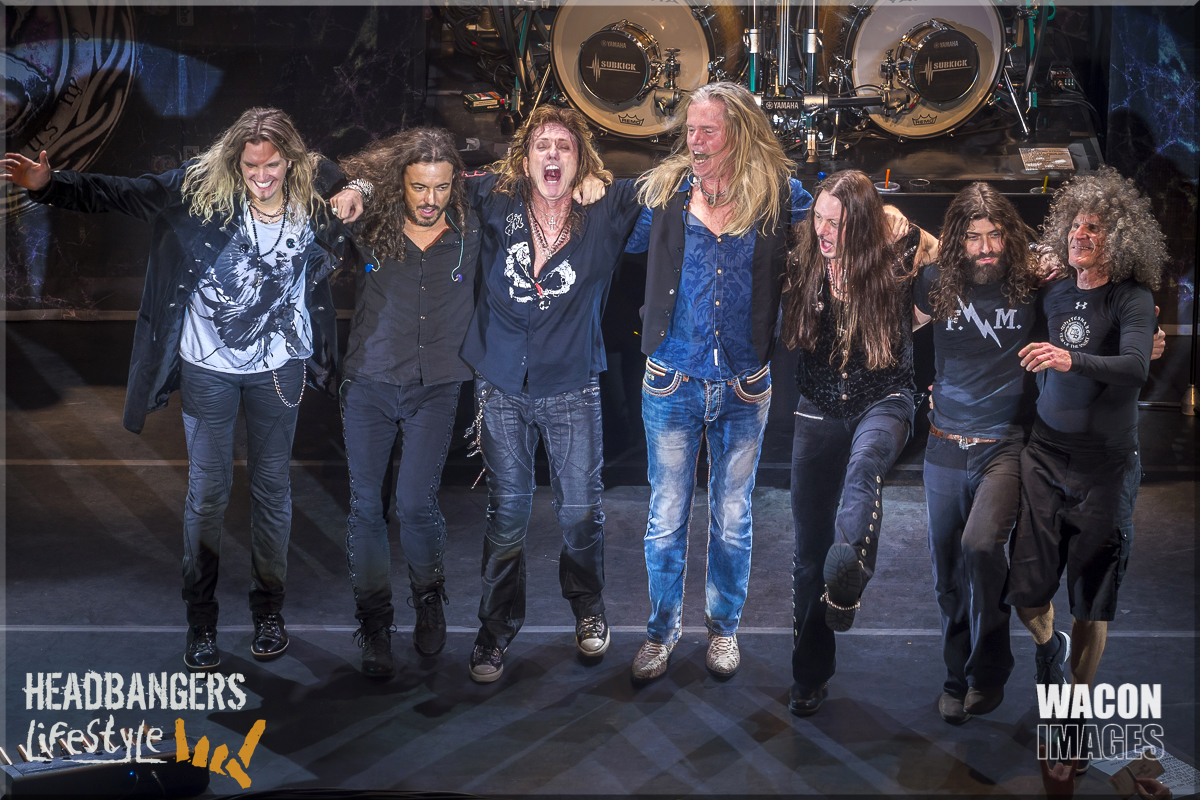 The wild bunch after a job well done (photo by Wacon Images/Ronald den Dekker)