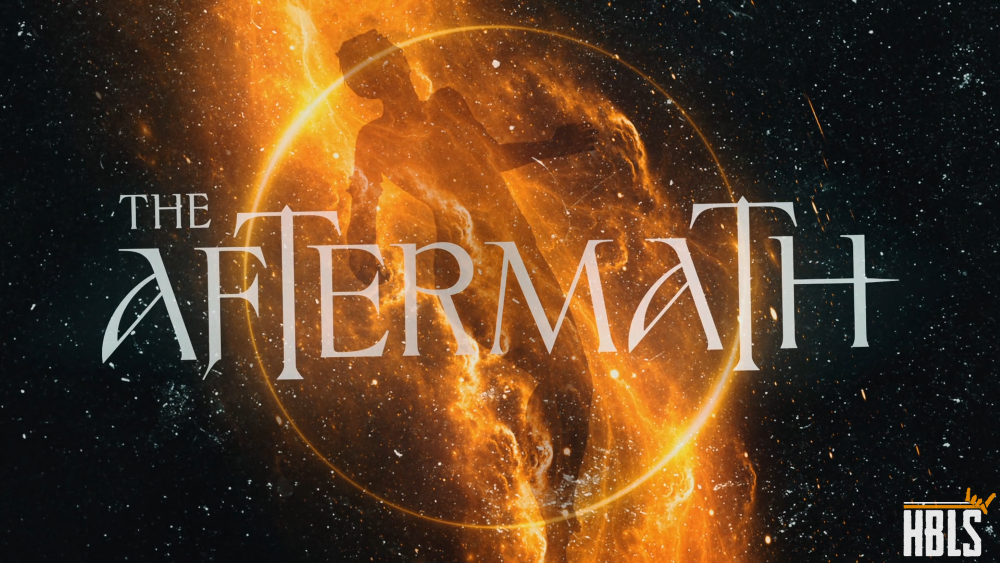 Live review | Within Temptation `The Aftermath'-A show in virtual reality
15 July 2021-live stream
The virtual reality shows from Within Temptation were announced a few months ago. Initially the events were to take place on July 8th and 9th, but these were eventually postponed a week to July 15th and 16th, because some work still had to take place. And what should you expect as a fan?
Well, in this case a true visual spectacle. Where others have already embarked on similar adventures, Within Temptation has taken it up a notch in the optical field. How proud we can be of this Dutch band, that has been participating in the highest regions of the genre for years. Always surprising and always taken care of the smallest details.
The same goes for this virtual event. Superb performances of the songs on the set list, guests such as Tarja Turunen and Annisokay, who contribute to this spectacle.
Post-Apocalyptic World
Within Temptation and the Set Vexy company have outdone themselves. It's like watching 1 big video clip that lasts an hour and consists of 12 songs spread over 4 chapters in "The Aftermath" story. A story that takes place in different scenes of a post-apocalyptic world, in which we are witnessing the aftermath of the destruction of mankind. A world in which it is unknown if anyone or anything of the human race survived. It is a search for answers – about both it's becoming as well as its legacy. With this show, Within Temptation has definitely raised the bar for the virtual events phenomenon. Considered the band wasn't keen on doing a live stream unless they could offer something out of the ordinary, something jaw-dropping, intriguing, spectacular, and mythical! Well I have news for you. The band absolutely nailed it with this production.
Of course you could complain about the fact that everything is pre-recorded and the label 'live' therefore doesn't really apply. However, the way in which "The Aftermath" is performed is almost as good as a live production of the band. Almost, because a full blown live production has still not been surpassed.
Tarja Turunen
As far as the set list of this event is concerned, nobody will have anything to complain about. Opening song ,,Forsaken" is a surprise, as it was last played live in 2008. Followed by ,,Our Solemn Hour''. To top it all off the band throws in the collaboration with Tarja Turunen for the third song. A great performance of ,,Paradise (What About Us?)" follows. A real highlight in the event. And what a smart move to involve guest artists into the virtual world.
The 3 songs of the brand new EP release `Shed My Skin' have been all played. During ,,And We Run'' Xzibit is present on the screens behind the band. And the guys from Annisokay do get a guest part in 2 songs. The complete set list is included at the bottom of this review. During the intro of ,,Stairway To The Skies'' Sharon thanks the fans for watching the event. Something I missed in previous live streams of bands I saw and I can certainly appreciate this small gesture.
Upper Class
All in all this show was a great visual and audio spectacle. From what I have seen this must have been the upper class of Live Stream events. Video screen, various decors, floating platforms for the musicians, that also connected into one big stage, lights and last but not least a band that really gave everything to make this performance work. High five for this one and hopefully I will catch you guys somewhere on stage really soon.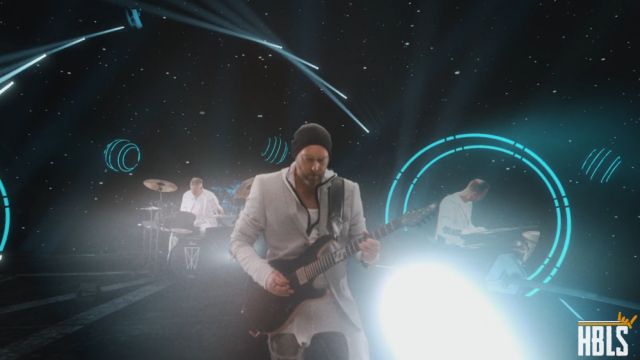 Forsaken
Our Solemn Hour
Paradise (What About Us?) [with Tarja Turunen]
The Purge
Entertain You
Raise Your Banner
And We Run (first time live since 2016)
Shed My Skin [feat. Annisokay]
Firelight [feat. Annisokay]
The Reckoning
Supernova
Stairway To The Skies
All photos by Raymond Helebrand
About
Within Temptation is a Dutch symphonic metal band founded in April 1996 by vocalist Sharon den Adel and guitarist Robert Westerholt.
Genre
Symphonic, rock, metal, modern metal
Website
https://www.within-temptation.com/
Social
Tags