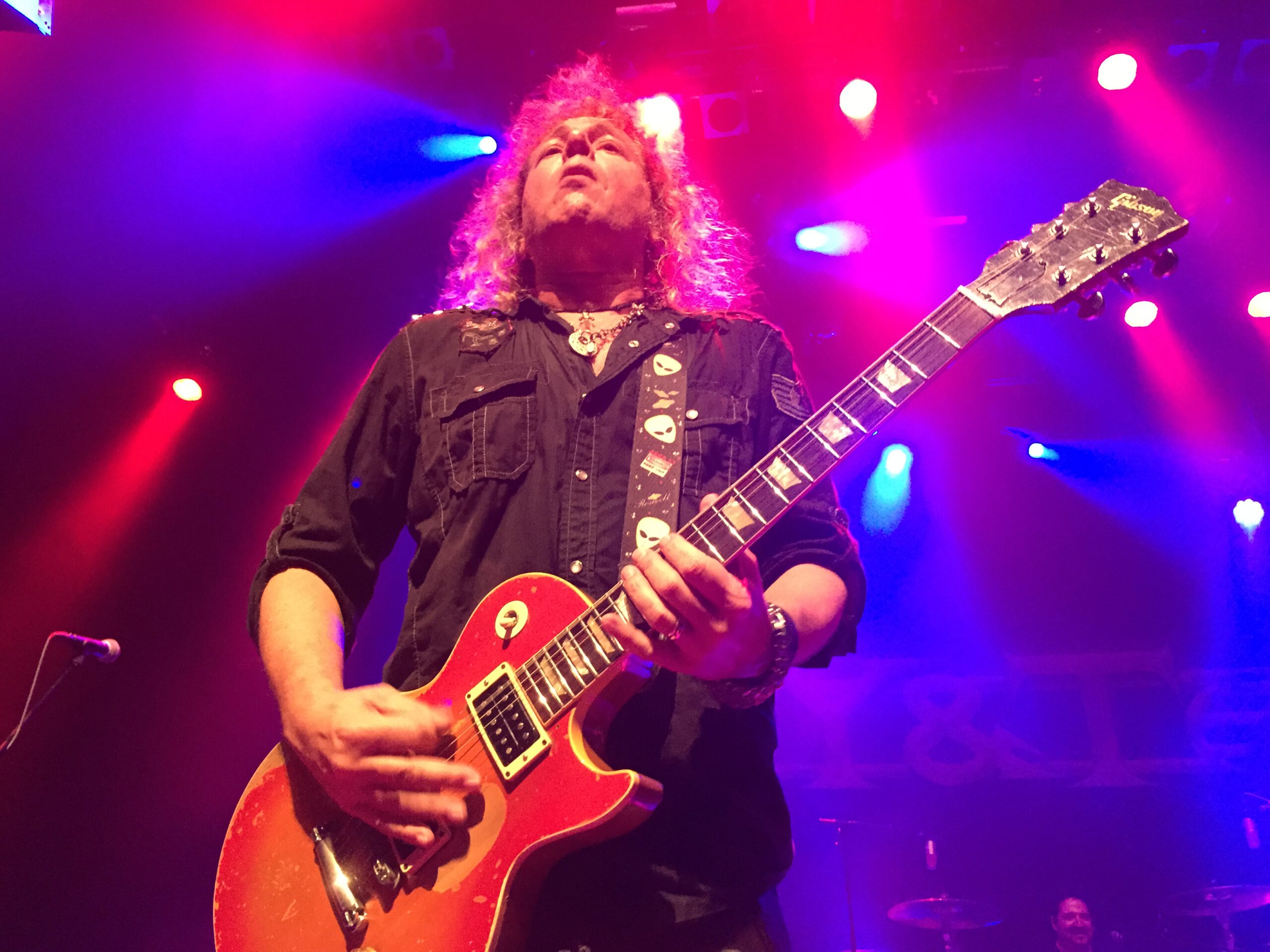 Y&T (& supportact Lord Volture)
Leiden (NL)-Gebr. De Nobel-17 October 2015
Opening for Y&T tonight is Lord Volture. A Dutch heavy metalband in the tradition of Iron Maiden, Judas Priest, Accept, who released their third album 'Will To Power' one year ago. The sound is good and David Marcelis proves to have a wide vocal range and even delivers the screams without any problems. The reaction from the audience is supportive so we are off to a good start.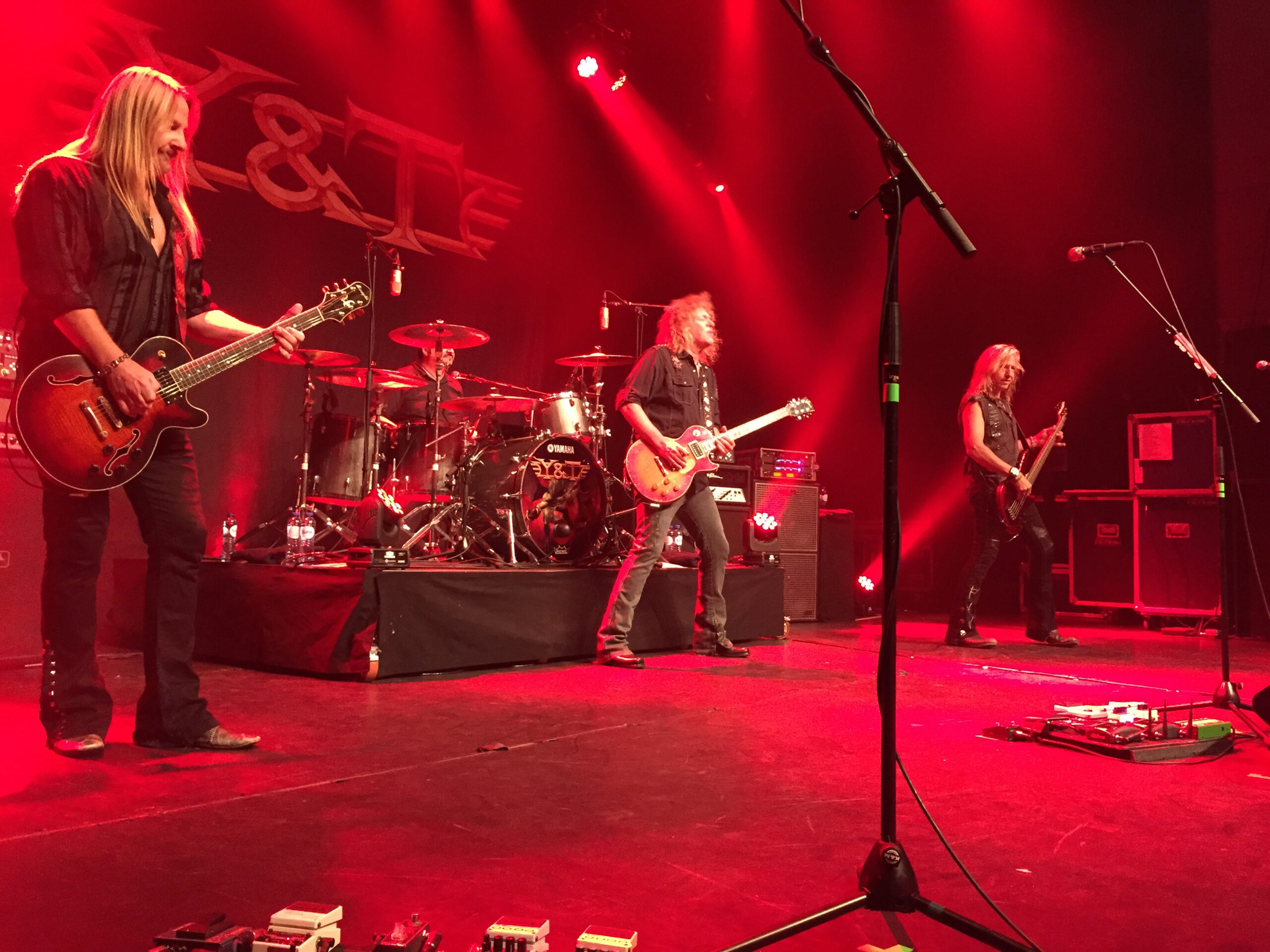 Y&T in action ltr:John Nymann-Mike Vanderhule-Dave Meniketti-Brad Lang (Photo by 'Lilo')
After the changeover it is time for what the audience really came for to see: Y&T! They open with ,,Hurricane'' and immediately you know this is gonna be a special night. The sound is almost perfect and Meniketti's singing is better than ever, his playing is flawless, the guitarsound breathtaking and his interaction with the audience is funny. The band is on fire so we get great versions of ,,L.A. Rocks'' from 'Contagious' and ,,How Long'' from ''Facemelter'. After that it's ,,Black Tiger'', two songs about bad girls as Meniketti calls it: ,,Mean Streak'' and ,,Dirty Girl''. ,,What you see is what you get, four guys playing music, no tapes no nothing and on a perfect day that means perfect singing'', says the frontman and he is right because they continue with a flawless sing-along intro of ,,Midnight In Tokyo'' After that they go for ,,Take You To The Limit'' from 'Mean Streak' followed by ,,She's Gone'' from 'Ten' which, according to Meniketti, they only played three times before because it's so vocally challenging. After ,,Cold Day In Hell'' it's time for my all time favourite ballad ,,I Believe in You'' which gives me goosebumps and a guitarsolo so stretched and full of emotion it's out of this world. The best version I've heard.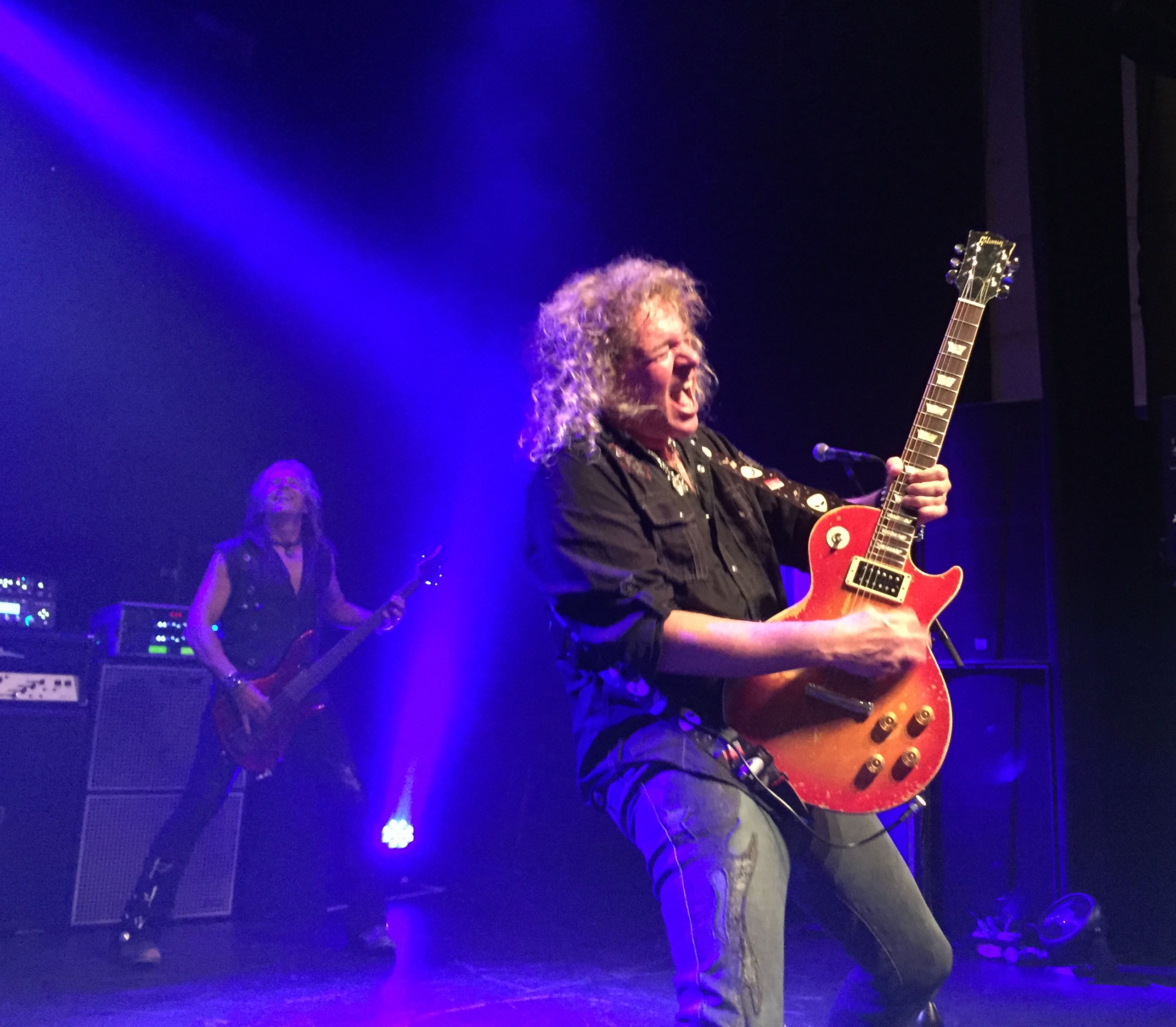 Meniketti in trance during ,,I Believe In You" (Photo by 'Lilo')
After that it's back down to earth with ,,Eyes Of A Stranger'' and the catchy ,,Contagious''. With ,,I Want Your Money'' and ,,,Summertime Girls'' the regular set comes to an end but it's far from over yet. First encore is the mellow but beautiful ,,Sail On By'' after which they speed things up with ,,Open Fire'' before finishing the two hour show with a convincing version of ,,Forever''. This could very well be my show of the year. Y&T ruled Leiden big time. Hope to see them back next year.