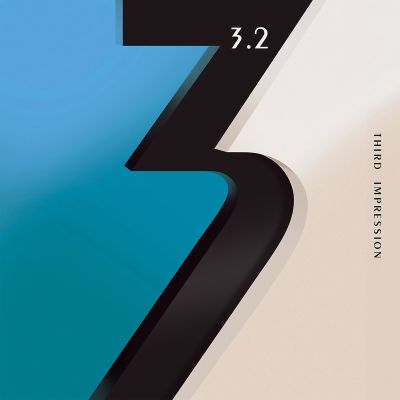 3.2-Third Impression
Frontiers Music srl
3 was a super band consisting of keyboard virtuoso Keith Emerson, drummer Carl Palmer and singer/guitarist Robert Berry that in 1988 released a chart climbing monumental first album. Because of too much involvement of record company Geffen a second record never saw the light of day as Emerson pulled out although songs were written of which some ended up on the Robert Berry release 'Pilgrimage To A Point' (a stellar record).
In 2015 Berry and Emerson started tossing ideas around for a new '3' album. Plans were made but the death of Emerson spoiled everything. Robert Berry felt the urge and the desire to progress and work out the songs and in August 2018 the CD 'The Rules Have Changed' came out. A keyboard orientated progressive/symphonic CD with fine vocals by Berry who more or less solo recorded the album.
Now, some 2.5 years later we have 'Third Impression'. A record in the same style as 'The Rules Have Changed', not necessarily better but certainly not any worse. I have got no idea how much songs, tapes and ideas Emerson and Berry had accumulated but obviously enough to compose another ten songs with again brilliant vocals from Berry. It is a record for the fans of ELP and folks who love their keyboards. With some very extended tracks like opener ,,Top Of The World'' and closer ,,Never'' this album is at moments a breath taking and quite overwhelming high tech journey through the musical mind of multi-instrumentalist Robert Berry with the ghost of Keith Emerson not far away. Something tells me that 'Third Impression' could be the last release under the name '3'. It may be only suited for a certain audience, the happy few perhaps, but nevertheless it is an intriguing one.