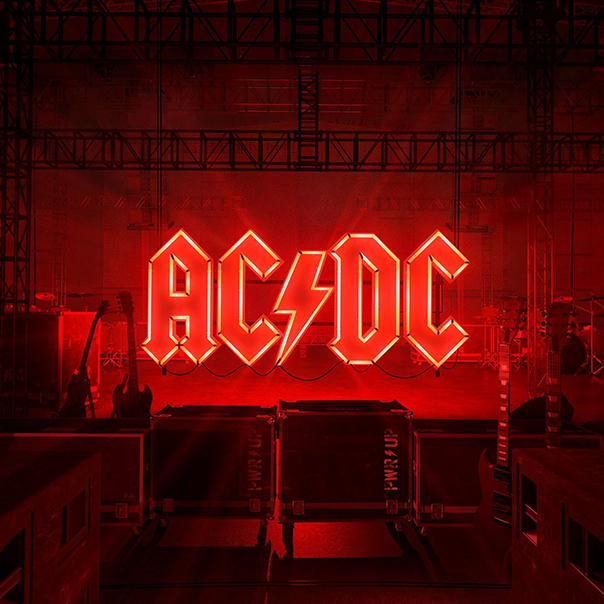 AC/DC-Power Up
Columbia/Sony Music
Ever since their 2014 album 'Rock Or Bust' things have been hectic in the AC/DC camp. On their world tour drummer Phil Rudd could not participate because of having legal issues in New Zealand where he was under house arrest. Guitarist Malcolm Young had already retired from the band due to dementia and passed away in 2017. Nephew Stevie Young was his replacement and already played on 'Rock Or Bust'. Singer Brian Johnson had to retire while the tour was ongoing due to hearing problems which led to the surprise inclusion of Axel Rose of Guns N' Roses to finish the tour. And long-time bass player Cliff Williams announced that after finishing the tour commitments he would retire from the band. Leaving basically Angus Young on his own and nobody could have blamed him if he would have pulled the plug on this iconic band especially after the passing of Malcolm. I really thought that Angus would pull the pin and maybe concentrate on making a solo-album. But Angus knew that there was still a lot of unused material that he and Malcolm wrote through the years and he decided to start using that for a new AC/DC album, maybe against all odds.
He wrote a bunch of new songs based on the ideas he and Malcolm had recorded and in August/September 2018 the band recorded those songs in the Warehouse studio in Vancouver, Canada, again working with producer Brendan O'Brien and engineer Mike Fraser. Somehow Angus managed to get Rudd, Williams and Johnson back on board and as the material was recorded a little while ago for the first time in years the album leaked to the outside world. But AC/DC is back in business. They are all veterans now, Stevie at 63 being the youngest, Brian at 73 being the oldest while the others are in between those ages. What is it that makes these guys go for it again? They have earned enough money to sing it out for the rest of their lives, so it must be the love for music.
The album clocks just around 40 minutes and it is vintage stuff. There are no surprises, no new angles, it is that particular sound, that raspy voice of Brian Johnson and that beat that only Phil Rudd can provide plus the characteristic lead guitar work of Angus, that piece of familiarity that we have grown accustomed to. It does not matter if the song is called ,,Shot In The Dark'', ,,Demon Fire'', ,,Realize'', ,,Kick You When You're Down'', ,,Wild Reputation'', ,,Code Red'' or whatever other title. It is what it is, powered up, overwhelming choruses and all the other known ingredients. We would not have it any other way. AC/DC is the only band in the world that has been able to get away with sticking to one simple formula. You know what you get and whether you like it or not, this is the only way these guys do it and they do it well. The question is whether this is their last act or not…..
#acdc #pwrp #hbls #headbangerslifestyle #awayoflife