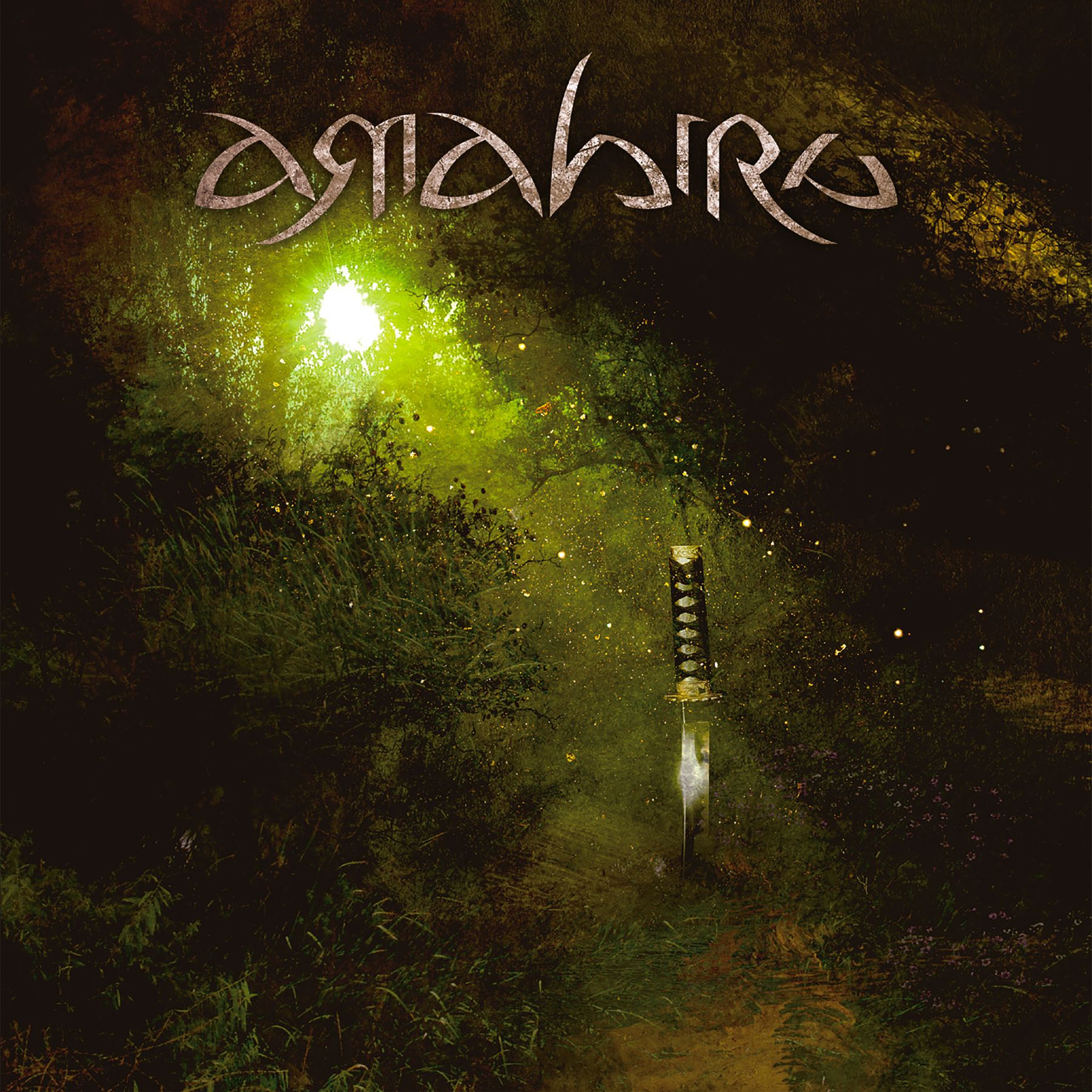 AMAHIRU-Amahiru
earMusic
Every once in a while there is a new band that leaves an undelible impression. One of these bands recently came to my attention. Amahiru started out as a project by French guitarist, bass player, song writer & producer Frédéric Leclercq (Kreator, Loudblast, Sinsaenim, ex-Dragon Force) and Japanese guitarist Saki (Mary's Blood). However it soon became a band with the addition of Dutch keyboardist Coen Janssen (Epica), American drummer Mike Heller (Fear Factory, Raven) and find of the year, British singer Archie Wilson. Leclercq may be best known for his death metal and inhumanely fast power metal work, of which he stated honestly that it is not his favourite music, he loves melodic power metal in all its gradations and he needed to show another side of him.
So on the self-titled debut album we can find a broad mix of styles but always melodic, catchy with great arrangements, cool melody lines and exquisite guitar solos; too many to mention and present in every song. Singer Wilson may not be the most well-known guy but that soon will change. The man has very flexible vocal cords and whether it is powerful aggressive or melodic and soulful, he does the job to perfection. ,,Innocent'' sets the tone because it contains almost all the ingredients that will come back later on the album: it is heavy (Megadeth meets Iron Maiden), it is catchy, it has Oriental influences, it contains great vocal lines and let's not forget great guitar duels and soloing by LeClercq and Saki. The single ,,WTTP'' [,,Welcome To The Party''] opens with an intro that reminds me of 30 Seconds To Mars but after that has some Nickelback influences and again great solos.
Variety is the big plus on this album whether it is heavy, thrashy (,,Hours'') or a bit more progressive (,,Way Out''). Whether it is catchy poppy with great harmonies (,,Bringing Me Down'', two different versions one of which with drummer Sean Reinert who passed away earlier this year) or funky, groovin' (,,Lucky Star''– with guest singer Elize Ryd), every song is a diamond in it's own right. ,,Vanguard'' reminds a bit of Leclercq's old band Dragon Force because it is fast and heavy but that's where the similarity ends. The listener is treated to three outstanding instrumental songs to get some time to breathe again. ,,Ninja No Tamashi'', with a great piano intro by Janssen and the use of the shakuhachi [traditional Japanese flute] before morphing in a modern sounding track, the relaxed and laid back ,,Waves'' and the bonus track ,,Zombi'' where Heller has his moment to shine.
There is not a filler to be found on 'Amahiru'. Leclercq and Saki are a perfect team and with an ace line-up like this one the future looks bright for Amahiru. Absolutely one of my favourite albums of 2020 and anxiously waiting for number two which is in the making.