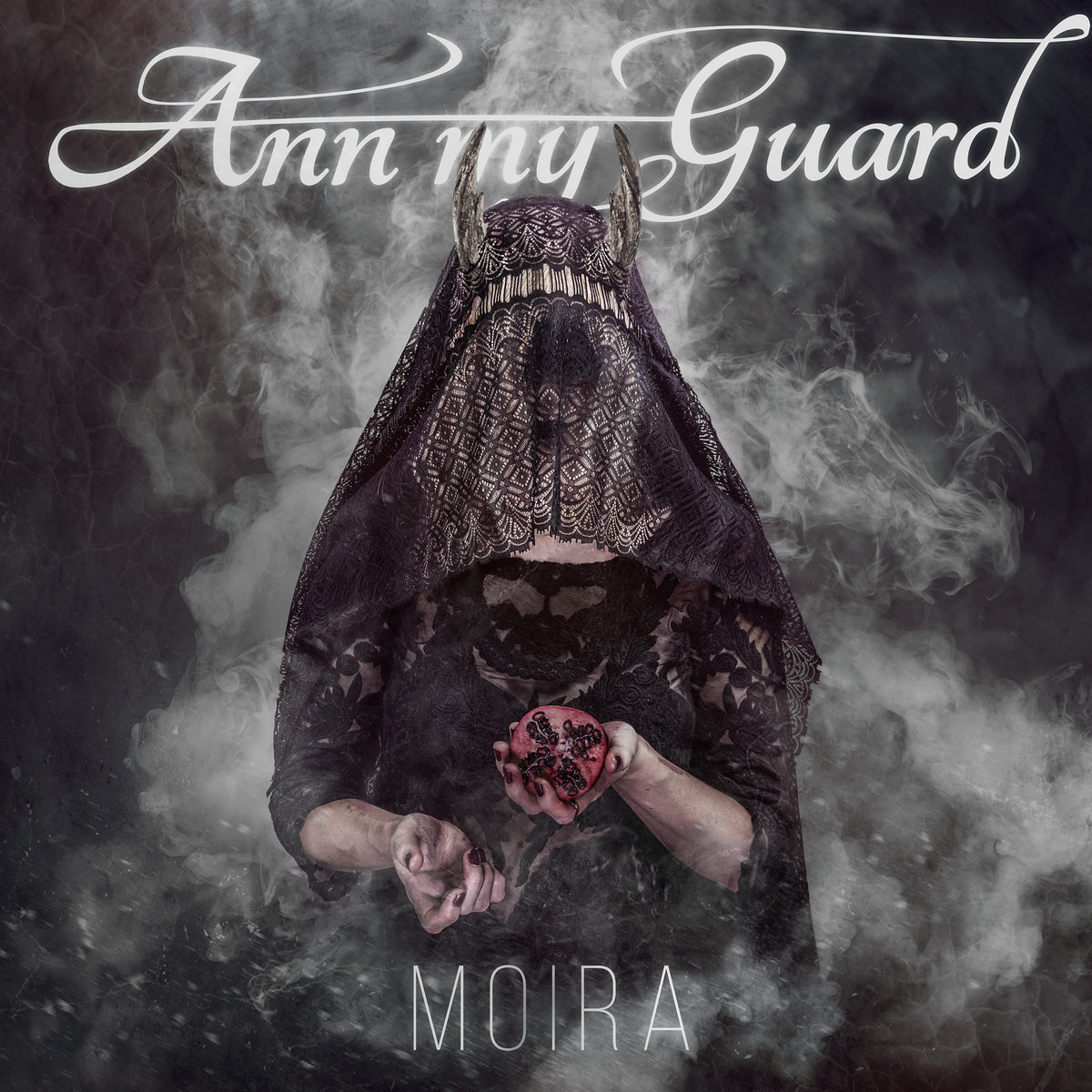 ANN MY GUARD-Moira
Painted Bass Records
With their acoustic performance at 2017's edition of FemMe festival garnering attention the Hungarian band Ann My Guard landed a deal with Painted Bass Records. The first fruit of their corporation is `Moira', the album that further crystalizes the stylistics of their debut `Ourania'.
Celtic hinting chants take us into ,,Sacred I'' that's suddenly unloads power packed melodic metal. Though soprano angelic vocals hoover over the carpet of heavy scenic metal, it tings hotic and modern without straying from metal. It is that modern approach we hear frequently nowadays and is appealing to a broader that gothic symphonic metal. The poppy underscore is present as it hits an almost tacky ending. Though it is one of many bands in the genre I cannot surpass the fact that Ann My Guard has a unique touch. If it's the doll metal label applied by vocalist Eszter Baumann, who also handles bass duties for the band, or the pop infused strong melodic metal itself, something touches. ,,Mountain I" for instance, with its untypical bass – drum interaction, or the fragile and serene overall touch on ,,Elijah" and the ethereal [Clannad-remeniscent] ,,Roseblood", it is hard to seize the band's subtle undertones. Though they stay close to the inevitable dramatic and melancholic chants implied in the genre, AMG strikes the nerve in an entirely different fashion. The storytelling compels the expedition `Moira' also seems, with short interludes like the haunting and cast spelling ,,Mētéra" ebbing into the slow flow ,,Echo" with its industrial little twitches and tones. Melodic perfection is offered in the frail poppy metal tune ,,The Day I Die" leading us into the two slow movers, the gorgeous ,,The Raven" and the withering a minute endeavour ,,Morpheus", concluding `Moira' in style.
Whether it is doll metal or gothic tinged melodic rock, Ann My Guard adds a fragile and intimate touch suppressing the arch typical bombastic theatrics of the genre. Bombast replaced by pop structures, and lighter pompous elements embedded in a mélange of folk and medieval toning, the overall sound is open and easily accessible with [almost] tacky elements. Not entirely renewing, but a nice listen for those long cold winter nights coming.