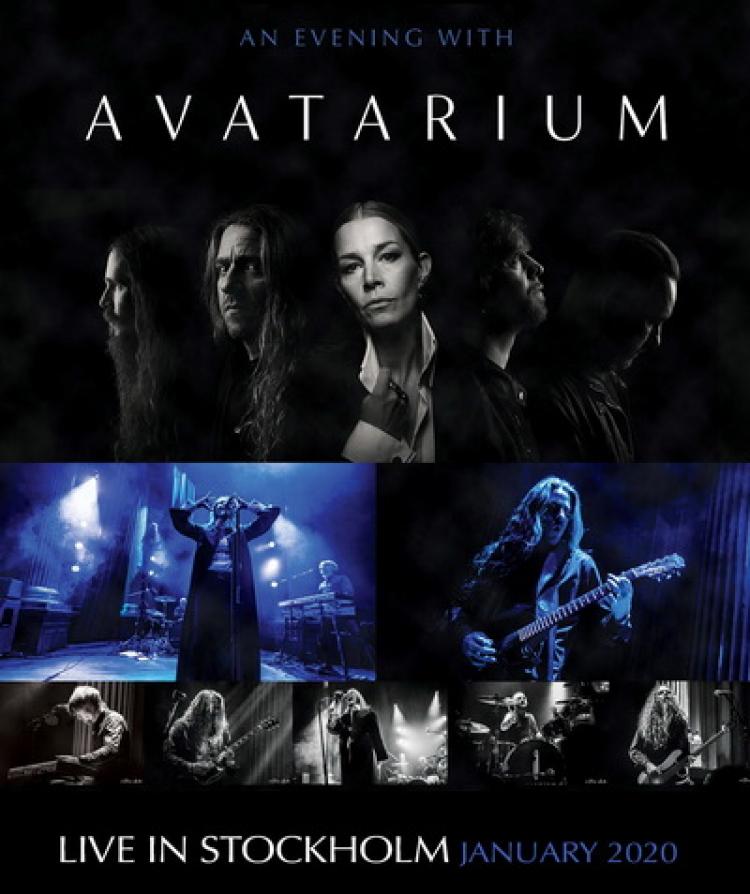 AVATARIUM-An Evening With Avatarium Live In Stockholm
Nuclear Blast Records
Not long after the release of their fourth album 'The Fire I Long For' and knowing that live-concerts would be not possible for a while Swedish doom metal/rock band Avatarium decided to do one concert and record and film the proceedings to be released at a later date so that fans at least would be able to see what the band had in mind for them before Covid-19 restricted concerts to basically zero. So in January 2020 the band did a live gig in Stockholm playing a set that was compiled with the best songs of their four studio releases. Guitarist Marcus Jidell worked on that release that was (and still is) available as a concert movie as of August 28, 2020.
The question was if after that there would be a regular release as well and that is the case now. Available worldwide and a must have item if you ask me. This is a blistering performance that leaves nothing to be desired. Jennie-Ann Smith sings fantastic, Jidell is like the younger brother of Tony Iommi on guitar, splashing heavy riffs around the place like no other while the man on the organ Rickard Nilsson is the man colouring the sound, giving the music the necessary twists and turns. What I like in particular from this band is the way they manage to move between sensitivity, heaviness, subtleness and brutal rawness without ever losing touch with the melodic themes the songs are built on. Songs like ,,Avatarium'' and ,,Moonhorse'' are prime examples of how fluent, different, moody and versatile this band can sound while ,,I My Time Of Dying'' takes us on a beautiful acoustic trip.
As this concert was on their own home turf you certainly can't blame Jennie-Ann Smith for presenting the songs and speaking to the audience in the Swedish language. Also big compliments are in place for the superb sound of this gig. Every instrument sounds clear and bright. Avatarium has taken us on a roller coaster ride throughout their best repertoire and I do not exaggerate when I dare to say that this is one the best live-records of 2020. Dig in and enjoy!